What is Rakuten and how does it work? Reviewed in 2023
When people first hear about Rakuten, they tend to believe this is a too-good-to-be-true scam. How do you get paid for online shopping? But it's real, and there's no catch. If you start shopping online and use Rakuten on a regular basis, you can find the Cash Back starts to add up quickly to your account, particularly during holiday shopping seasons.
And nothing is sweeter than a payday, the day when your first Rakuten cheque arrives in the mail with all the cashback you've acquired in the last few months. Now you just need to decide if you're going to save the money or treat yourself!
In this article, I will explain to you what Rakuten is, how it works, and address the most common concerns about this service. Now let's jump right into the details.
What is Rakuten?
Rakuten is a cash rebate service that links to online shops and services. Rakuten gets paid for referring you to these shops, and they share the referral fees with their customers (that's you).
According to its website, Rakuten has been in service since 1998 and has since paid a massive sum of $325 million to its customers. It is based in the USA but also has country-specific sites in Canada, Korea, China, Singapore, and Japan. If you're using Rakuten from elsewhere, I'd suggest visiting the U.S. site (Rakuten.com). Here are some of the many stores that Rakuten provides cashback offers with.
Read more:
How does Rakuten Work?
This is fairly simple. Before you start shopping, visit the Rakuten website (or app) and begin a new 'Shopping trip.' You must click directly to the Rakuten retailer, so the cookie monitors you as a Rakuten customer and you'll get your cashback. Here's a step-by-step explanation of how it works:
The first step is you're going to need to sign up as a member of Rakuten. Join via this link and get $10 for your first $25 purchase. After you've signed up, go to the homepage to proceed.
After that, you're going to need to find the store you want to shop at. You can check 'All Shops' in the navigation bar to locate the shop you like. When you find a store, press the orange 'Shop Now' button to begin your shopping session.
If you pressed the orange 'Shop Now' button, a screen like this containing the possible cashback sum and your shopping trip number should pop up before you are redirected to your preferred store.
Do your shopping as you normally do. Complete your order through the online store of the retailer. To check that Rakuten has registered your shopping trip, you can go to the 'My Account' tab of the Rakuten website and check your shopping trip list.
Check your Rakuten account in about a week or so (more for travel bookings) to see your cashback. You will also get an email from Rakuten when cashback is credited to your account.
How does Rakuten make money?
Rakuten is having affiliate deals with over 2,000 stores. An affiliate is only someone who is paid for referring others to a product or service. For example, Rakuten has an affiliate deal with Walmart. Walmart agrees to pay Rakuten 10% of the sale of everyone they refer to.
Rakuten gives its customers (as in you and me) 5 percent cash back when they purchase from Walmart (or whatever company in its network). I buy a $100 item from Walmart through a Rakuten affiliate – (remember, you must start your shopping session with Rakuten), Rakuten gets 10 percent of that purchase, which is $10. Rakuten rewards me with 5 percent of the purchase price, which is $5. Rakuten makes money by keeping 5% of my purchase. Percentages here are only used to demonstrate how Rakuten operates and differs by brand.
Is Rakuten safe to use?
According to its website, Rakuten was founded by two former district attorneys. As a web geek, I can tell you that they use SSL (Secure Socket Layer) internet connections, which gives you an extra layer of protection if you provide them with some personal or payment details.
In my experience with Rakuten, I have only sent credit card information to online stores that I work with. However, Rakuten has my email and PayPal data (so they can pay me) so it's good to know that the information is kept securely.
Is Rakuten worth it?
It depends on your own needs. If you're looking for Rakuten reviews because you're a frugal mom who wants to get jam money, then yes, it's worth it. Rakuten is worth it to me because I'm all about maximizing every purchase and making sure I get the best bang for my buck.
It takes about 10 seconds to go to the Rakuten site and begin a new shopping session with my chosen retailer, which is worth it for me. But if you're a millionaire, and you don't need or want a penny-pinch, Rakuten probably is not for you. But, if you don't need the money, it will be super generous to give your money back to a charity or family member or friend in need.
What is Rakuten's payment schedule?
Rakuten pays four times a year, once each quarter, beginning in January. Payment is transferred on 15 May for cash back received between 1 January and 31 March. NExt payments are made on August 15, Nov 15, Feb 15. You must acquire more than $5.01 in order to obtain payment; a lower accumulation will be paid on the next payment date.
How does Rakuten pay you?
Rakuten has two payment options, PayPal or Big Fat Check. If you prefer PayPal, your payment will be submitted on the date mentioned above. If you want to obtain a Big Fat Check, Rakuten is subject to mailing fees. You may even opt to give your money back to a friend or even a charity. Check the settings of your account to select this choice.
How can you start with Rakuten?
When it comes to finding the best cashback deals, the first choice is to check the website. Online transactions are becoming more and more common among consumers, which is why Rakuten has built a user-friendly website. In addition to searching for deals on the web, there are three more choices that you can use on this cashback platform. But first, let's review how you can create an account with Rakuten so you can get started.
How to create an account with Rakuten
First off, you need to visit the Rakuten website and press the 'Join Now' button. The registration process is a piece of cake. You can sign up using your email address. The other way to register is by using your Facebook or Google account. The next step is to adhere to their Terms and Conditions and you are in!
In addition, the best thing about creating an account with Rakuten is that you receive a $10 cash sign-up bonus. You will, however, need to make a minimum order of at least $25 within 90 days after signing up to qualify for this welcome bonus.
In the same way, Rakuten offers great referral programs that can earn you some more cash. It is going to pay you $5 per person you're referring to. The only condition is that they sign up through your referral link and use Rakuten at least once to buy something over $25. It's another win-win scenario. You can refer to as many friends as you want. The more you do, the more money you'll get.
The Cashback button
The first option to get started with Rakuten is to use the 'Cashback button,' which is an extension of the Google Chrome browser. When you visit a cash back shop, the extension will alert you by giving you a pop-up at the right corner of your browser.
In the same way, you will be alerted when you find deals or available coupon codes. In addition, the extension would add Rakuten cashback percentages to your Google search results. This way, you're going to know which shops have the best cash back.
If a store doesn't give cash back, Rakuten will try to steer you to a similar store. In other words, the extension will warn you if the product is available at a cheaper price in another shop. It's certainly a valuable tool and the best way to use Rakuten.
The Rakuten app
Another way to use Rakuten is by downloading the Rakuten app. The Rakuten software is available for both Android and iOS. It's a great choice if you're still on the move and you want to shop quickly.
Using the app is much better than using coupons since you can always select a store to see the deals available. Much like using the website, you can check for cashback offers currently available in a store.
The In-Store Cashback
Earning Rakuten cashback is not only available for online shopping, but also for in-store shopping. Rakuten has created the 'In-Store Cashback' option for all those who choose to buy in-store. You will need to download the app or log in to your Rakuten account on the website to use this option.
After you log in, press the 'In-Store Cash Back' button and you'll get a range of deals you can choose from. Find the store you're interested in and choose 'Get Deal'. The next step is to add your credit or debit card.
It has to be a Visa, American Express, or MasterCard. In other words, the card that you typically use while shopping in stores. You will need to connect the available In-Store Cashback deals to your card after you add the card to your Rakuten account. This way, you'll instantly receive cash back when shopping in local stores. However, don't be shocked if your Rakuten cash back balance doesn't adjust instantly. It can take from a few hours to seven days to validate the order.
Tips for maximum cashback with Rakuten
Shop around. Before visiting Rakuten, make sure you compare prices for products. Rakuten user interface is not set up as a price comparison platform, so it's best to know where the offer is before you start your 'shopping trip' in Rakuten. There's no point in getting a few bucks back in cash when you could save a bigger sum by first shopping around.
Refer the app to your friends. Seriously, when they make a qualified purchase, you get $5 for recommending a new user.
Keep an eye out for two days of cash back. You're going to have to visit the site on a regular basis, but if you're a conscious shopper and know what you want to buy, checking for double cash back days on the site will make you more money.
Related posts:
Final Words
That's it for this Rakuten review! I hope you have got valuable information about how this cashback service world and how to get started making money with it. Please feel free to leave comments below for a further discussion on this topic. :-)
New Posts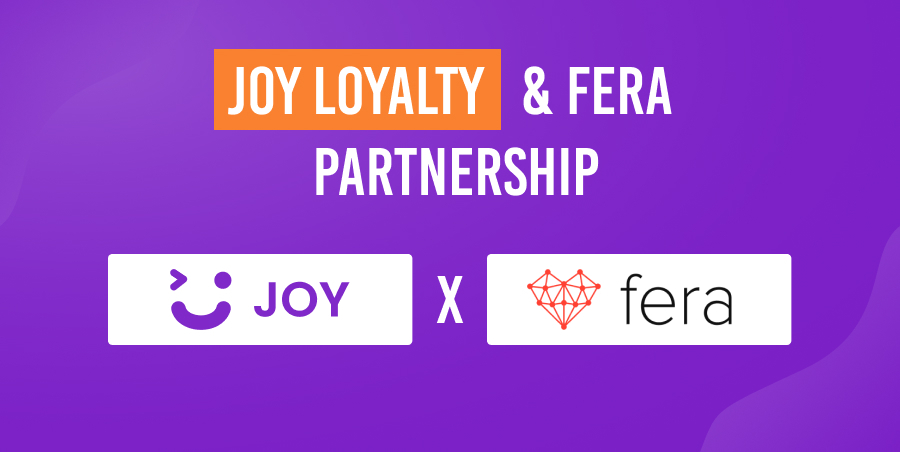 Subscribe
Stay in the know
Get special offers on the latest news from AVADA.
40k
subscribers has been joined!
Earn $10 in reward now!