Webflow Review 2021: Features, Hosting, Pricing & Support
If you are trying to save as much as possible while creating a website for yourself, you may be looking for a website builder. However, many building tools are specialized - in other words, designed for one or more specific uses.
In this article, we will give you a better understanding of such a website building tool which is called Webflow. If you need a web application that allows you to design and develop websites without having to write code, Webflow might be the solution. With Webflow, you can design exactly what you imagine without being tied to a template, creating your own template.
Let go deeper into each specific aspect to see if this tool is right for you.
What is Webflow?
Webflow was launched in 2013, as a way for web designers to create custom responsive websites that don't require extensive code learning. Webflow has six core functions which are Webflow CMS, Webflow Designer, Webflow Hosting, Webflow Interactions, Webflow Editor, and Webflow Ecommerce.
Webflow has just released a new CMS version of a tool that allows you to build, manage, and develop content. This means that not only allows front-end templates to be created, webflow already allows you to manage data and content fully. Webflow CMS has achieved over 30,000 sign-ups in just over a year and continues to expand, with users building over 400,000 websites today.
WebFlow is an extremely easy to use responsive web design tool with an intuitive interface perfect for web designers and web novices to create a beautiful website on all devices.
WebFlow is not only a web design tool but also a web hosting platform and CMS, which means you can do everything in one platform, instead of having to move your web design to one home. It provides other hosting services after you are done.
The big plus about using WebFlow is that it is friendly to everyone from expert to beginner. Webflow uses a Photoshop-style editor like some of the other website builders that are featured in a class of their own. While Webflow users aren't required to learn to code, they are likely to use an HTML editor to manipulate the design and customize quality websites to meet their clients' needs. There is a learning curve for some website builders of this type.
Pros of Webflow
Export website to another platform
Great for experienced designers
Available option of a sample or blank canvas
HTML / CSS platform if desired
Integrating e-commerce solutions
Customer support options include more than 40 lessons
Multi-language solutions can be integrated
Cons of Webflow
A complex interface for beginners
Complex e-commerce plugins and widgets; not integrated
Expensive price for basic website needs
A limited number of samples
Webflow Features Review
As one of the original complete website builders, Webflow's feature set was huge. Suitable for larger, more sophisticated websites that need special attention or a more advanced programmer who has worked with website design, Webflow is sure to fulfill the need for features:
Webstream setup: Sign up for a free account with a new name, email, and password. You also agree to the Webflow's privacy policy and terms of service. You will start by choosing a free template.
Web design: Choose a design template or choose to create your own template in a canvas style editor with the same controls as Adobe products. The interface doesn't look like the average website builder, but drag and drop editing is possible along with an HTML / CSS editor if you have the technical know-how.
Allow you to customize the domain name.
Navigation Depth: With Webflow capabilities, custom navigation designers can create the necessary navigational depth for any business or business website.
Widgets and applications: If you have the experience, Webflow seems to have a foundation for building web apps. This has not been completely tested, and there is very little information available. Customizable widgets including social media, maps, email forms, and responsive sliders are standard.
Monetization: Webflow can be integrated with e-commerce solutions, but designers will have to build this.
Visitor statistics: Webflow integrates well with Google Analytics, and the Webflow dashboard is capable of displaying website visitor statistics.
Photos, Videos, and Audio: Webflow offers standard options to engage customers through images, videos, widgets, and more.
Blogging: While Webflow doesn't have a blogging platform of its own, there are positive reports on its ability to set up an effective blogging site.
Google Maps: Users can embed Google Maps.
HTML Editor: One of the properties on Webflow is an option to edit HTML / CSS without having to know detailed code.
Social media integration.
Forms and surveys: With Webflow, users can insert forms and customize them for the results they need.
Storage space: Based on Webflow's three pricing plans, there's plenty of storage for any size and size of the website. The pricing plans do not disclose storage space.
Newsletter engine: Webflow doesn't provide a specific newsletter engine, but this can be encrypted.
Forum support: The Webflow client forum is available with the free Starter plan and Personal, Professional, and Team plans.
E-Commerce / Online Store: You will need to rely on external e-commerce solutions that integrate with Webflow. The Ecwid appears to be one of the better and compatible add-ins.
Gateway Integration: There are payment gateway services integrated into third party eCommerce solutions that can be integrated with Webflow.
SEO friendly: Again, you'll need to rely on external solutions like Google Analytics and beyond for search engine optimization techniques.
Limited Website Access (Password Protection): Webflow offers password-protected accounts to anyone who signs up.
Google® Analytics: There are no known issues with Google Analytics integration in Webflow.
Website Builder Security: Webflow, together with its competitors, will make security a high priority for all activities of the site.
Multi-language: Multi-language options available via one code, and there are several online chats and forums for guidance.
Mobile Optimization: Nearly all Webflow templates and customization options support mobile devices.
Webflow Hosting Review
When your website is perfect, you can publish through Webflow many hosting packages available. Now, starting the design and construction process is completely free. You can even publish your creations for testing purposes without paying a penny. This allows website owners to get a feel for the service for the first time and see what their website looks like. Free websites come with limited features and are published with .io subdomain.
Webflow's real hosting takes things to the next level. As a hosting provider, Webflow doesn't disappoint. Not only are there a number of plans to choose from, but you also get high-quality services that rival those of dedicated web hosting companies.
Webflow eCommerce Review
The Webflow eCommerce platform is a relatively new addition to the company's services offerings. However, it hit the ground and quickly became a worthy contender against big competitors like Squarespace. In terms of website building, Webflow makes it easy for you to create and manage your website. There are many great templates to take advantage of. As always, you can control fully over your own online store.
You can create product grids, custom product pages, and more. Webflow has custom shopping carts and checkout pages. Both of these features can be personalized, with everything from unique graphics to fun animations.
If you're worried about the technical side of things, Webflow eCommerce takes care of it all. Currently, the platform accepts credit cards, Apple Pay, and Google Play. The company also plans to roll out PayPal in the future. All sales taxes and VAT are calculated automatically for simplicity.
Sales features are all linked to critical backend systems. E-Commerce Webflow includes a powerful and Zapier-compatible inventory management system for increased functionality. With Zapier apps, you can do everything from creating shipping labels to tracking progress.
While the e-commerce platform isn't as full-featured as some of the other options, it does. The foundation is still new. However, Webflow did anticipate it to become an adaptive solution that would work for small business owners and larger businesses.
Webflow Support Review
As mentioned above, the Webflow website builder has a steep learning curve. Webflow is unlike any other company in the market. Each aspect of the services available is unique and exclusive. So it will help you get everything. Fortunately, Webflow's customer support is here to assist.
Webflow has a variety of ways to get help. If you want to find everything yourself, your self-help resources are covered. Webflow has one of the most detailed knowledge platforms on the market. There are step-by-step tutorials and video tutorials for almost every feature that website builders, CMS, and hosting services have to offer.
Called Webflow University, the knowledge base is designed to help you make the most of different features. Everything is divided by category. This makes it easy to make your way through Webflow University or find specific topics related to your needs. If you want to find informational content quickly, there is also a search bar.
Webflow offers customers an impressive variety of customer support options. The Help Center displays a selection including FAQs, Courses (over 40), a Getting Started guide and some full site tutorials. Priority support is available under professional and group pricing plans. Email support is available according to individual plans. A forum is available for the free Starter plan.
For personal help, you have several options. First, you can get customer support directly by sending your ticket. This simple template sends messages to professionals to live support. They are available from 6:00 am to 6:00 pm, Monday to Friday. After you submit a ticket, you can expect a response 24 to 48 hours later.
Unfortunately, Webflow's personalization support is a bit lacking compared to other companies. There is no live chat or phone support. Plus, the hour and response time was a bit disappointing. When you consider the fact that other companies offer support 24/7, it's disappointed that you have to wait for 24 hours to receive personal response.
With that said, you can get help from the community. Webflow has a forum where members can freely ask questions and get help. The Webflow community is pretty broad and dedicated, so you shouldn't have any problems getting some good advice.
Webflow Pricing Review
Price is something I always refer to at the end of a build tool review. Well, when it comes to Webflow cost, I'll tell you first - this builder doesn't come cheap. Because Webflow is a hybrid toolkit that functions from many different service providers, you can expect to pay a bit more than you would with a standard website builder.
Webflow has a free plan that allows you to get started on your website. The costs start coming when you decide to publish your website. Webflow offers a wide range of plans. They have been divided into two different categories. You can choose to charge based on how many websites you can go with the more traditional and billing options for your account. Here, some information about Webflow plans.
Site plan
With these types of plans, you can pay for every website you have. This option is ideal for anyone who has a clear idea of the type of project they create. It's great for personal blogs, business websites, or eCommerce websites.
Basic website plan
The basic website plan is perfect for smaller websites. It does not include access to CMS features. As for hosting, it includes enough bandwidth for 25,000 monthly visitors.
Price:
$15.00 per month
$12.00 per month for a 12-month term, billed at $ 144.00 annually
CMS site plan
With the CMS Website Package, you get access to CMS features and have the bandwidth for 100,000 monthly visitors. You can also create 3 credentials for content editors.
Price:
$20.00 per month
$16.00 per month for a 12-month term, billed as $192.00 annually
Business website plan
Great for high traffic business websites, this plan comes with bandwidth for one million visitors per month. You also get 10 unlimited content editor logins and form submissions.
Price:
$45.00 per month
$36.00 per month for a 12-month term, billed at $432 annually
E-commerce plan
Ecommerce plan standard
This plan is for businesses that make around $50,000 in sales a year. The plan comes with all the features of the CMS website plan. All transactions come with a 2 percent fee.
Price:
$42.00 per month
$29.00 per month for a 12-month term, billed as $349.00 annually
Ecommerce plus plan
The Ecommerce Plus Plan comes with all the features as the Business Website Plan. It's intended for companies with around $ 200K in annual sales. It has a 0% transaction fee and 10 employee accounts.
Price:
$84.00 per month
$74.00 per month for a 12-month term, billed at $888.00 annually
Advanced e-commerce plan
Top eCommerce plan with no annual sales or transaction fees. It comes with all the features of the website and 15 employee accounts.
Price:
$235.00 per month
$212.00 per month for a 12-month term, billed at $2544.00 annually
Personal account plan
With the account package, you have to pay to take advantage of the service features. You do not charge per site. However, there are some limitations to the number of projects you can do. For now, all new account holders start with a free plan and the ability to start two projects. You can then upgrade to custom hosting with your domain name.
All individual accounts have login information for one person. It's great for freelancers, as you can bill customers directly and use white-labeled services.
Personal Plan Lite
With the Lite package, you can do up to 10 projects. It does not include white labeling. But you do have unlimited project transfers and a customer billing service.
Price:
$24.00 per month
$16.00 per month for a 12-month term, billed as $ 192.00 annually
Professional personal plan
This plan comes with the ability to create an unlimited number of websites. You also get customer invoices, white-label services, and website password protection.
Price:
$42.00 per month
$35.00 per month for a 12-month term, billed as $420.00 annually
Group account plan
If you're part of a larger team of web designers and developers, a team account plan is a great option. These plans allow you to collaborate with other developers from a group console. As the owner of the account, you have been given the most control. However, you can provide credentials to team members so you can all work in the same space. In addition to the group plan, Webflow offers an Enterprise plan. It has a personalized package, so prices will vary based on your needs.
With the group plan, you can get all the features of the Personal Account Pro plan. This means you can create an unlimited number of websites. You can also bill customers directly and take advantage of white labels.
Price:
$42.00 per person, per month
$35.00 per person, per month for a 12-month term. The bill is $420.00 per person, per year.
Does Webflow have a money-back guarantee?
Webflow does not offer a money-back guarantee. They also do not refund. While this may seem like a big negative, we understand why the company works this way. Webflow lets you get started on projects for free. You can take advantage of website building tools and even check the quality of your hosting service without having to pay anything.
You can see if the service is right for you before you provide any billing information. This is a rather generous benefit that most companies don't offer. The money-back-guarantee is meant to give you peace of mind when you don't know what a carrier quality would be like. Because you can test all of that before, there's no need for it.
Read more:
Conclusion
For experienced designers and developers, you might just like Webflow. In the website builder that is accessible to the code, but without it, you have options for all sizes and sizes of your business website. As for Advanced eCommerce, it seems acceptable if you can integrate external tools, extensions, and plugins to get the results you need.
Beginners will probably struggle with Webflow unless they're happy with a free account and one of Webflow's limited templates, but the real price tag for more premium sites needs them to do more. New users looking to set up a website quickly and easily should consider another class of website builders and there are plenty of people in the market.
Webflow has the potential for custom websites by advanced web designers looking for a code-free experience, but it can also be flexible to add and edit code. If you're looking for a more advanced platform, Webflow is one of the few DIY options in the class. Depending on your needs and experiences, Webflow can be a good solution. A free Starter account is the best way to check it out.
New Posts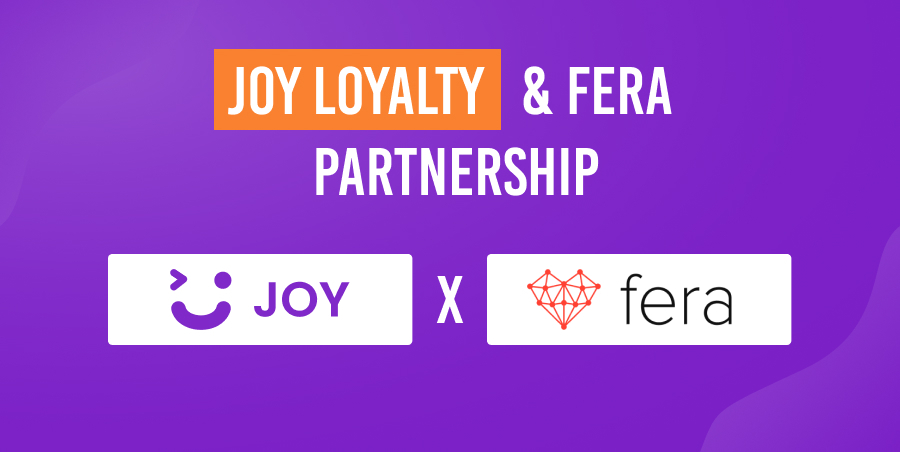 Subscribe
Stay in the know
Get special offers on the latest news from AVADA.
40k
subscribers has been joined!
Earn $10 in reward now!