A Fabulous Guide For Fashion Marketing in 2020
Have you ever wondered why you don't see many ads from high fashion like Chanel or Burberry on TV, but they are still on top of the fashion world? Or why you often encounter H&M Facebook ads when you just visit their website once? It is because each fashion brand has its own marketing strategy for different customers.
A good strategy will not only help your fashion items stand out in a treacherous sea of competition but also grow steadily with a solid customer base. And that is why this fabulous guide for fashion marketing exists to help you create an effective marketing plan for your brand. With the booming digital area, you have more tools than ever to have more people try on your items.
So whether you are a veteran or brand new to the fashion world, let's put on the fanciest scarf, pretend we are working for Chanel, and find out how to do fashion marketing in the most effective ways.
Table of contents:
What is fashion marketing?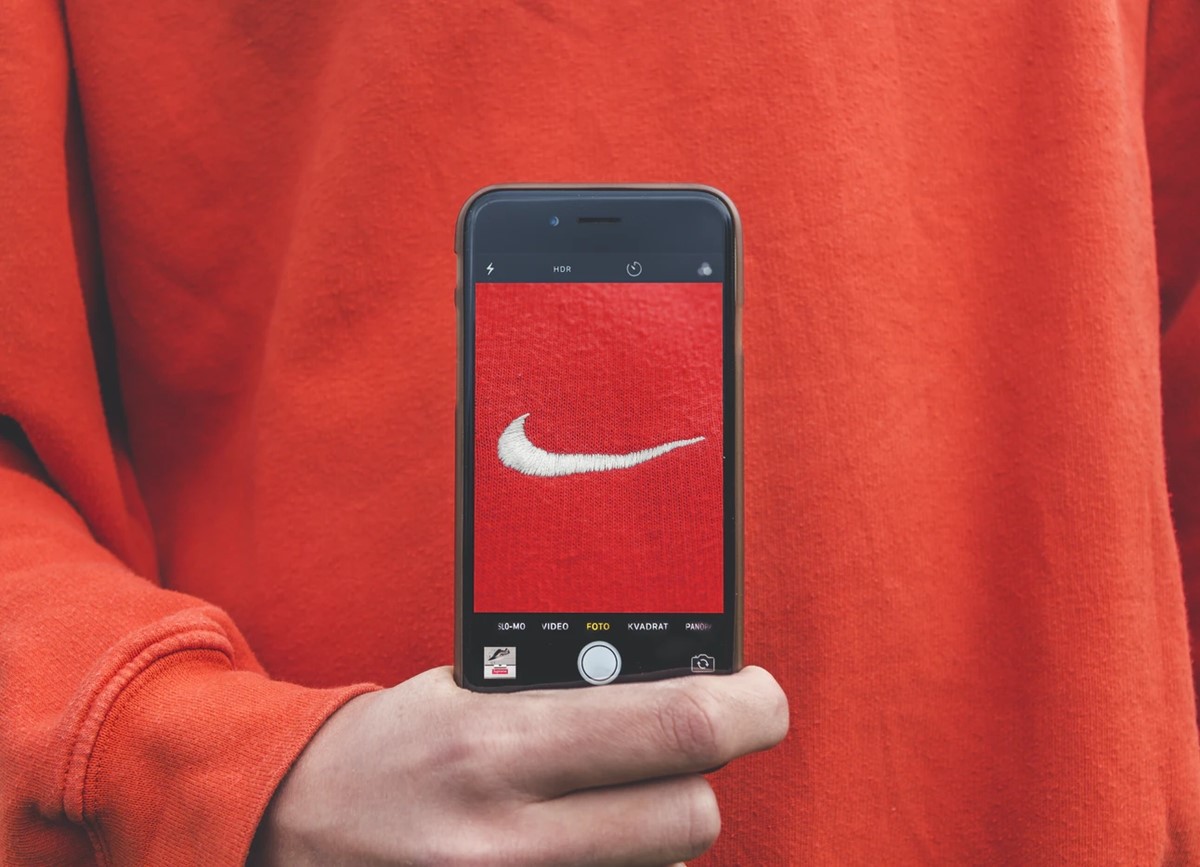 In short, fashion marketing revolves around the management of advertising campaigns and promotions to sell fashion products. Like any other industry's marketing, you will have to research different audience groups and find creative ways to present your products to them. If your method resonates enough, it will inspire them to buy.
The global fashion market is very noisy with all types of brands, from the most luxurious to the ones you can find on a pavement. To make fashion marketing work, you will have to put in the effort to develop customers' interest in your products and brand. And not just any customer, you need to find a niche with micro-targeted customers in mind and a clear set of values, expectations, beliefs, and habits.
This is why H&M targets casual wearers with the simple and general design, while high fashion brands like Chanel can put out ludicrous dresses in a fashion show. The fashion industry gets more competitive with each passing day, so businesses are pumping millions of dollars to find a way they can sustain and grow a market base.
If a fashion brand does well, it can balance the creative side of fashion with the desires and needs of customers and the requirement of a profit. Fashion marketing is in the heart of that triangle.
Why is fashion marketing different from other industries?
Fashion marketing is quite different from other industries because of the fast pace of the fashion world. You can run the same or similar marketing campaigns for years in other fields, but fashion moves in very short cycles, so if a brand can't keep up with the latest trends, it will quickly be forgotten. Therefore, fashion marketers will have to think of creative ways to advertise the newest products continually.
A campaign in fashion marketing is expected to achieve objectives as soon as it launches because users' feedback rolls in immediately. A good fashion marketing campaign will have to balance both short-term gains and long-term objectives. Because of this, fashion marketers are allowed to have influence over the products and designs of a brand too.
Fashion marketing teams will have to research the market, understand fashion trends, choose the right niche, and know their business performance to make the right call. There needs to be a reasonable idea behind a fashion brand's marketing strategy. You can't simply label your products "luxury" and expect equally customers to purchase.
With a well-defined niche and a creative approach, top fashion brands found their ways to stay in the market with a large number of followers. Let's see how it works in the next section.
How does fashion marketing often work?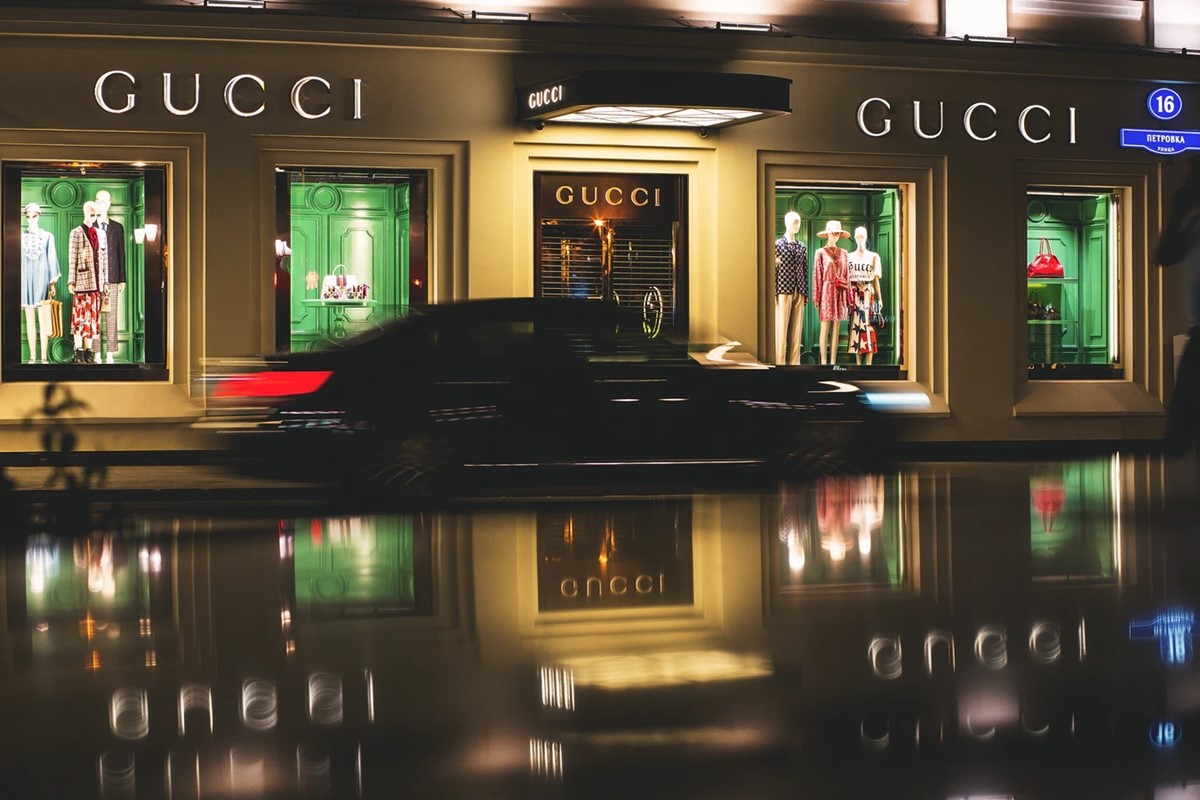 As you can see, a fashion marketer wears many hats. On a daily basis, you and your team may do market research, media planning, make creative ads, display products outside, join photography, do public relations, or assist on a runway in Italy. They all fall within the category of fashion marketing.
Below are key steps and responsibilities for marketing in the fashion world.
Market research and analysis
Knowing who you are selling to is the first step of any marketing. When doing market research, you must be able to perform quantitative and qualitative research into fashion trends, customer behavior, and competitive analysis. These data and insights will be presented to make important decisions in product development and marketing activities.
Design a brand's identity
The most important aspect for a fashion brand to develop is a unique, cohesive identity that can both differentiate it from other competitors and serve as a foundation for following marketing strategies. This is often done by creating a story behind the brand so prospects can relate personally and feel themselves wearing the designs.
Then, the brand's images, logos, copy all have to line up with the characteristics and lifestyle that the brand represents. This is an efficient way to create a long-lasting connection with customers.
Develop and manage marketing campaigns
Fashion marketing uses market research and creativity to deliver compelling advertisements that the target audience can resonate with. These advertising campaigns involve many activities, such as television promotion, newspapers and magazine articles, social media ads, offline events, billboards, etc. This is a part of a marketing strategy.
Pricing and distribution
Marketing is not only about advertising, it is also about the pricing and distribution decision. It will determine which market to reach and who the ideal customers are. The process takes data from the research stage to decide which price range your products should be in, while still achieving the goal of maximizing profit.
What is a fashion marketing strategy?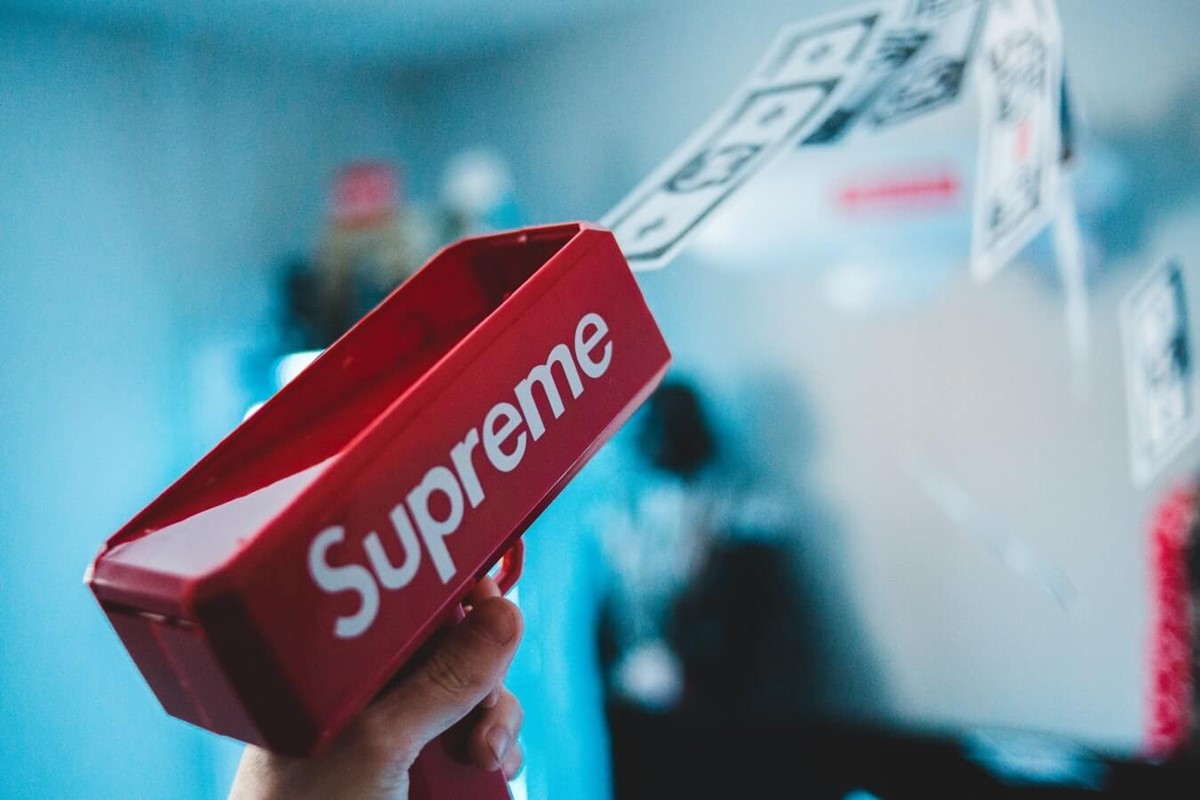 In the modern world, there are so many distractions that can turn a customer away from your fashion brand. Therefore, you need a smart strategy with multi-channel approaches in mind to drive traffic, grow your audience, and keep them engaged with your brand and products.
Remember people (mostly millennials) went crazy over Givenchy or Supreme because some celebrities wore their items? They are the perfect examples of a marketing strategy that targets customers' emotions and translates directly into sales. The emotional connection between famous influencers and their brands compelled customers to perceive a high sense of value in their products.
In the fashion world, this is a common phenomenon called "trends". When such high valued celebrities endorse a particular brand, it is considered high value in consumers' eyes. Brands that can ride this popularity tend to stay on top of the fashion world, such as Chanel, YSL, or Dolce & Gabbana.
This is only one strategy. Your brand's marketing effort can also focus on time, heritage, country, craftsmanship, prestigious people, and personality. Based on the company's value and target market, you can come up with a strategy that is suitable. There is no one-size-fits-all option here.
In conclusion: A fashion marketing strategy is an essential effort to differentiate a brand and its products by carefully defining every detail.
13 most effective fashion marketing tactics
Top fashion brands don't just appear out of thin air, they are built through years. One major component of their success is an effective marketing strategy, followed by creative tactics and campaigns. Once you figure out your brand's strategy, you can look at these fashion marketing tactics that have proved to be effective for fashion companies.
1. Website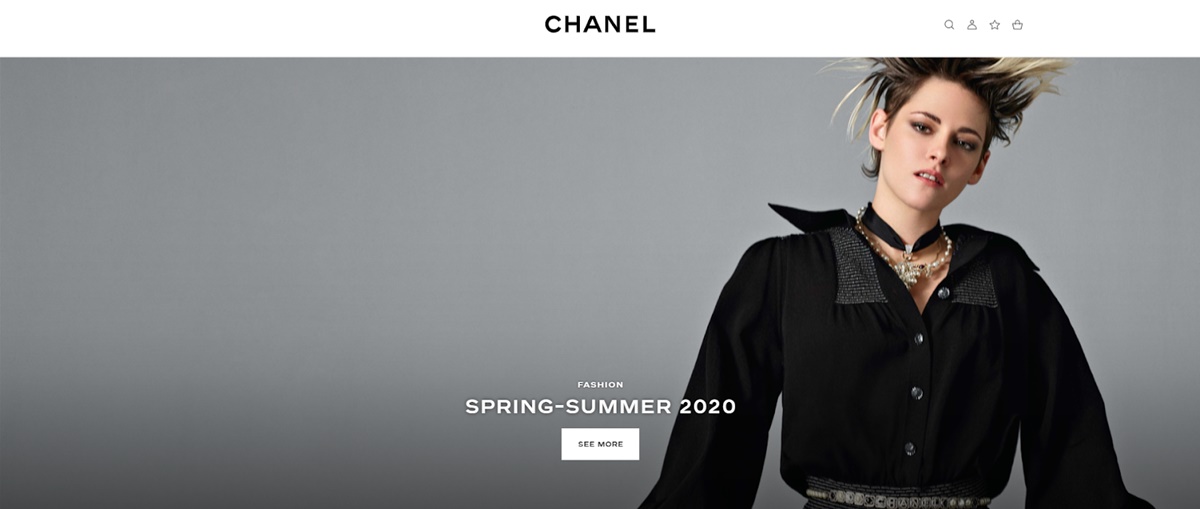 According to Statista, the fashion industry is expected to have total revenue of £557,435 million in 2020, with the global online share already reaching more than 20%. Back in the day, you can sew a dress at home and hope some neighbors may like it, but now, you have the tool right at your house.
Shopping habits have changed a lot in recent years. There is a massive movement from visiting physical stores to browsing items right on smartphones. So if you don't have a website for your fashion brand, get one now and make it responsive on both desktop and mobile. This turns you into an eCommerce fashion brand and opens endless possibilities.
Sure, you can list your items on platforms like Amazon or eBay, but that won't do the branding justice like a website. Your own space means more personalities, adjustments, and data, which will benefit your store in the long run. Another option is creating a website easily with Shopify, you won't need coding experience to do at all.
2. Social media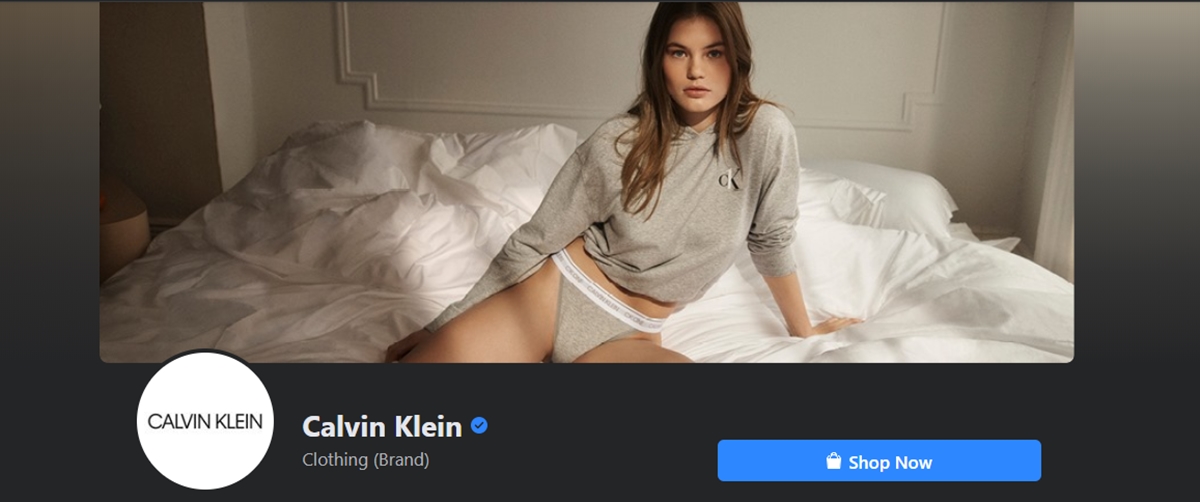 The next step to maximize your fashion marketing efforts is creating social media accounts. And you need to do it, like right now. Not only can you use these platforms to connect with your audience and build a relationship, you can also show off your products and promote them through advertising.
The hottest channels right now are Instagram, Facebook, Pinterest, and Snapchat. Each of them has different pros and cons, but they focus heavily on pictures, videos, and livestream, so make sure you get the hang of those words. They also have awesome tools too such as chatbot, product browsers, direct payments, Free Social Management tools.
If you need to learn more about marketing for fashion brands on social media, check out our resource page, we have hundreds of articles about eCommerce and more.
3. Physical retail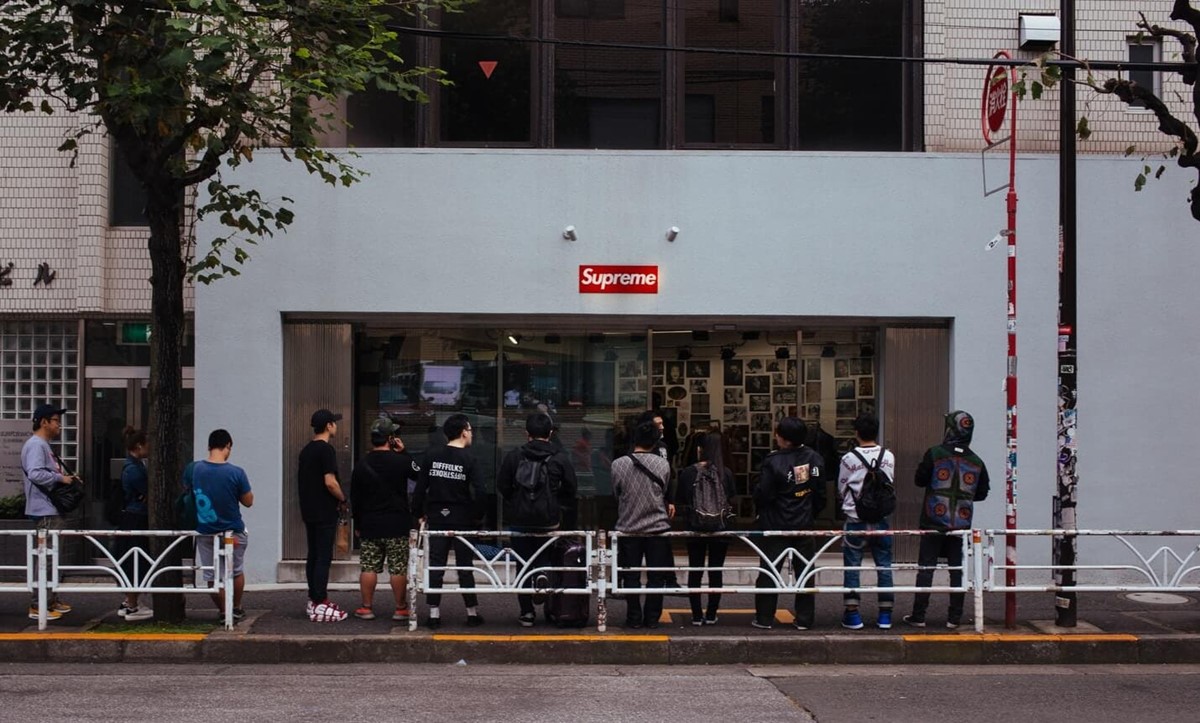 Online selling is great, but any successful fashion brand will need to go beyond digital at one point to fuel continued growth. And direct-to-consumer is a great strategy to represent your personality in the best visual. But if you don't have enough capital to balance the marginal returns, I advise you to slow down on opening a real store.
Look at the top fashion brands, they all have physical stores with their own touch of character. The store can look luxurious like Givenchy, trendy like Supreme, or minimal like H&M. These brands all have a lot of budget worldwide, so if you have a budget, you can totally design your own store to show your brand's personality.
If you don't you should focus on digital growth, sales experience, and strategic partnership to control every part of your business and satisfy customers. Keep a favorite design around for when you can proudly open your store.
4. Celebrity endorsements

To increase product visibility quickly, you can sign partnerships with celebrities. They usually have a large fan base and can affect their fan's shopping habits. They are the cut heroes that are loved by millions, so your brand can ride some of that popularity too.
Not only that, celebrity endorsements can also create more loyal customers. When the fans see how long their idols have used your products, they believe that your products have really high value. And when other celebrities wear your items too, your brand is already creating a new trend.
5. Collaborations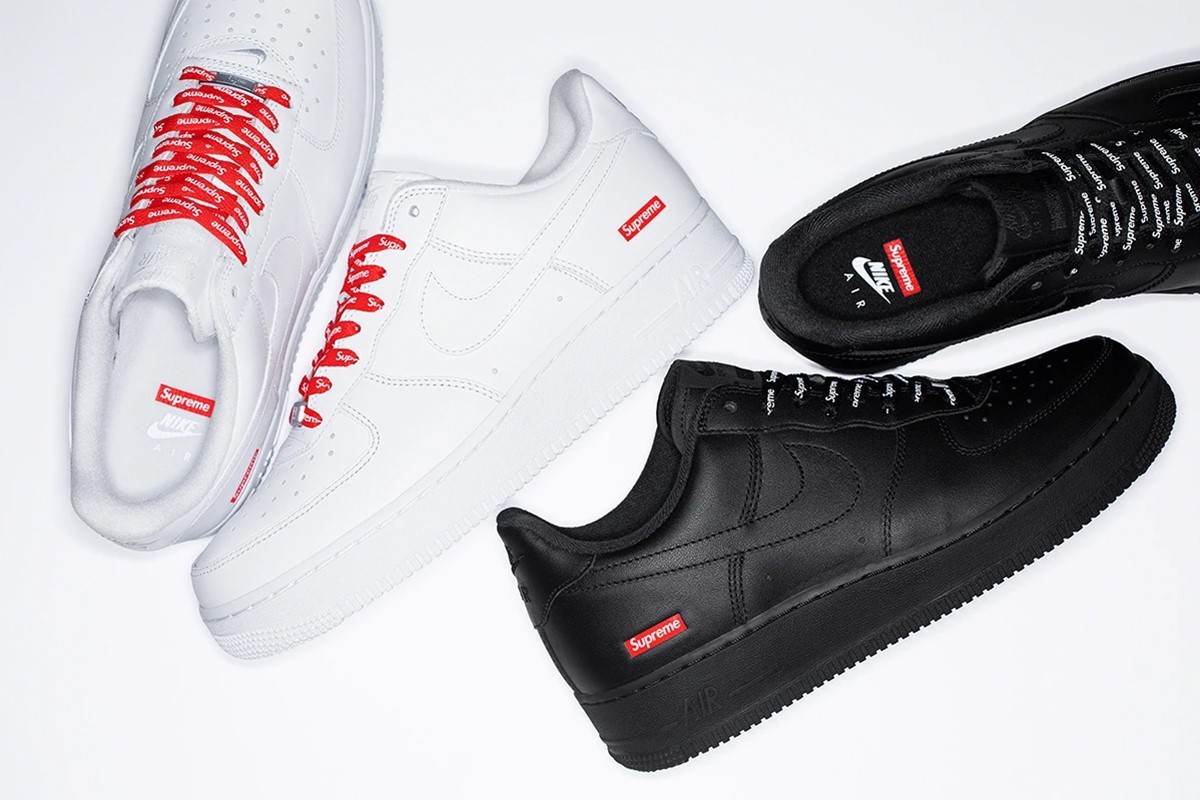 Competition doesn't equal enemies, your competitors can be the key to successful fashion marketing too. When you do collaboration with other brands, you are able to tap into their markets and introduce your products to a wider audience.
The prime example has to be Nike. You will see so many brands that have collaborated with Nike to deliver cool new kicks, such as Off White, Supreme, Undercover. It is like a creative class that all cool kids join to demonstrate their talents. These works helped extend the brand's product lines and increase invisibility.
6. Telling the Story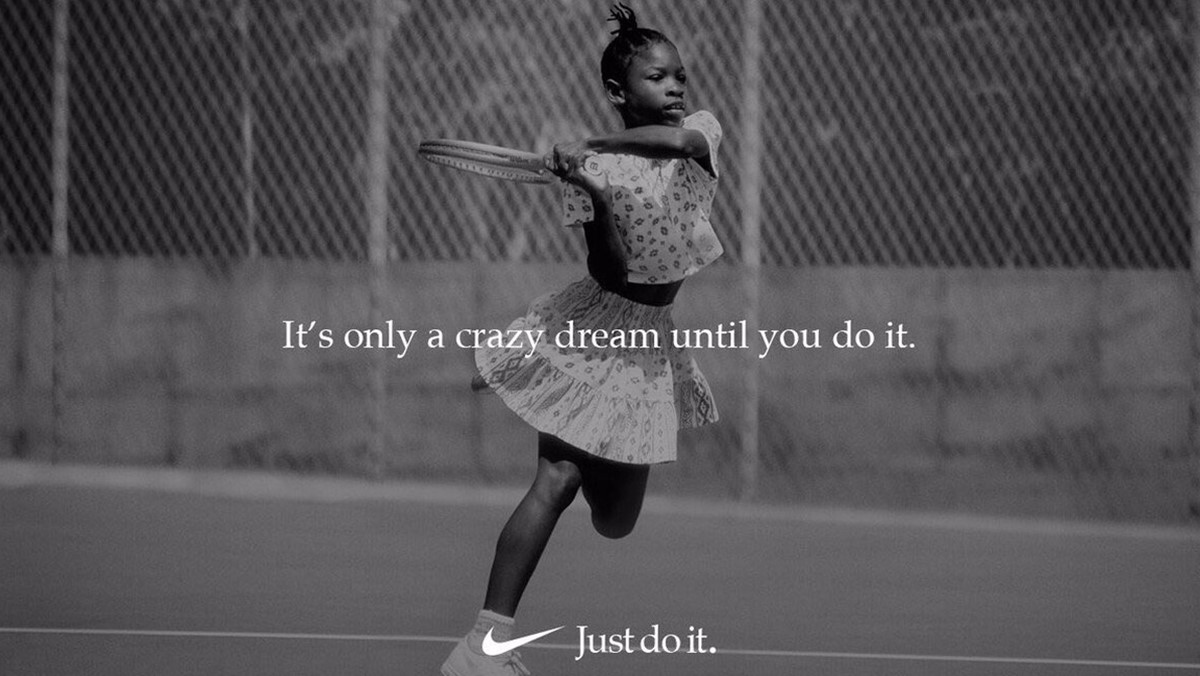 Despite people's attention span is pretty short now, they still love to hear a good story. Combining traditional marketing platforms such as radio, TV, magazines with digital marketing can take your brand's story really far. This can have both short and long term good returns on investment.
Try to tap into people's emotions with positive feelings and you will get rewarded. I will have to mention Nike again with their infamous campaign of "Just do it". By shifting the focus of the story to famous athletes and their journeys to be the best, Nike successfully created a generation of believers - who bought a pair of Nike shoes to complete their dreams.
7. Influencers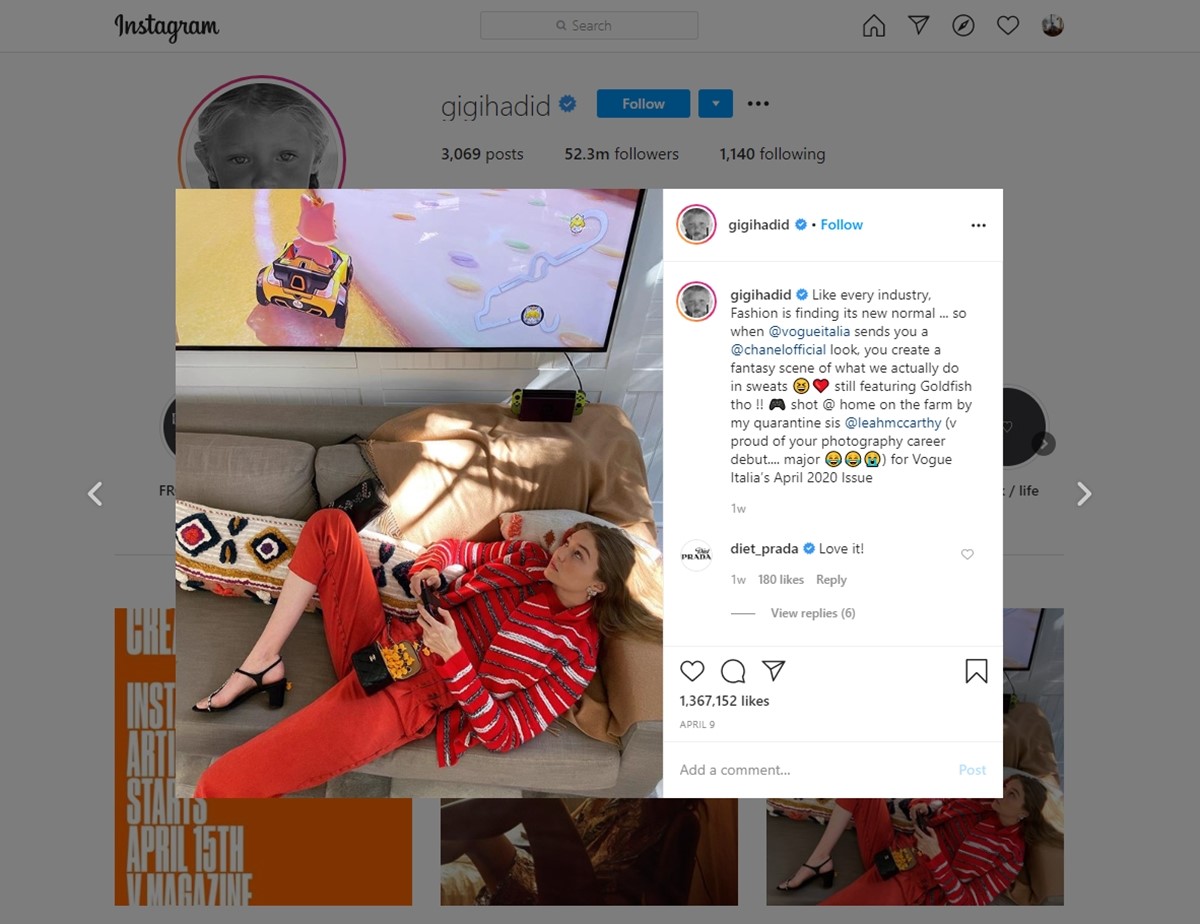 Nowadays, almost all fashion campaigns on social media involve using Influencer marketing. If you don't know, influencers are well-known people in an industry/niche and have a number of fan followings. Their posts can attract from thousand to millions of followers, so small and big fashion companies can all collaborate.
Instagram is still the biggest platform for influencers, while Snapchat is for the younger generation, and YouTube is keeping up to be a new social media network. Your brand products can get mentioned, unboxed, reviewed, and used by influencers on their posts or livestream. You can reach new market segments through this and increase sales.
8. Referral programs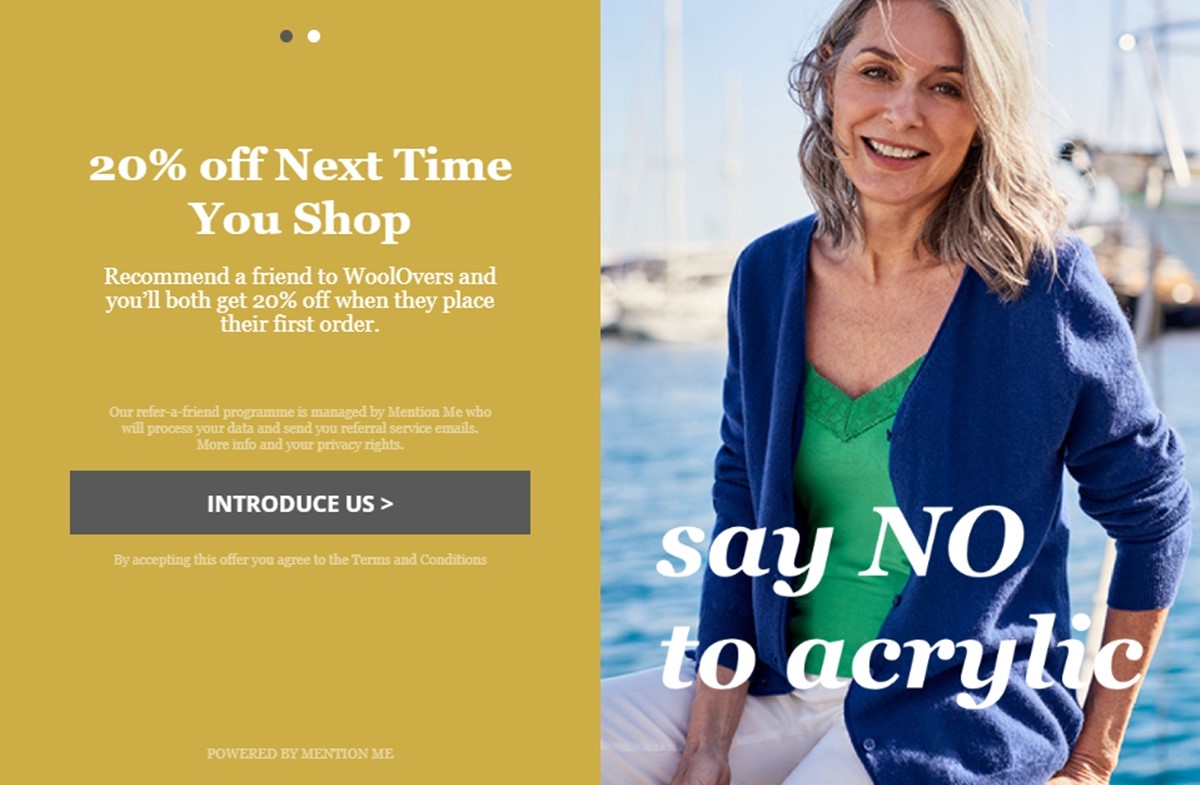 One of the best ways to promote your fashion brand is through referral. If your customers are eager to tell their friends and family about your products, you score big. So you should have a convenient system that lets people share their love easily. A good referral fashion marketing program encourages users to post good words and receive rewards.
A simple way to do this is providing referral links to share on social media. Who signs up through the link get a discount and the person who shares the link gets a monetary reward. You can create a community through this method by letting people get discount codes when signing up as friends or family.
Many fashion brands start promoting by throwing a lot of money at ads on Facebook, Instagram, and Google, but that doesn't guarantee a good return on investment. You still need a good tactic for customer nurturing and retention, that is when email comes in as the most effective revenue-driven marketing method.
If you can build an email list of engaged subscribers, create good content in-mail, and serve personalized messages based on demographics & behaviors, you can create many potential customers. Leverage automation by building out sequences with certain triggers, like time since last purchase or cart abandonment, to send the right message at the right time.
10. Affiliate marketing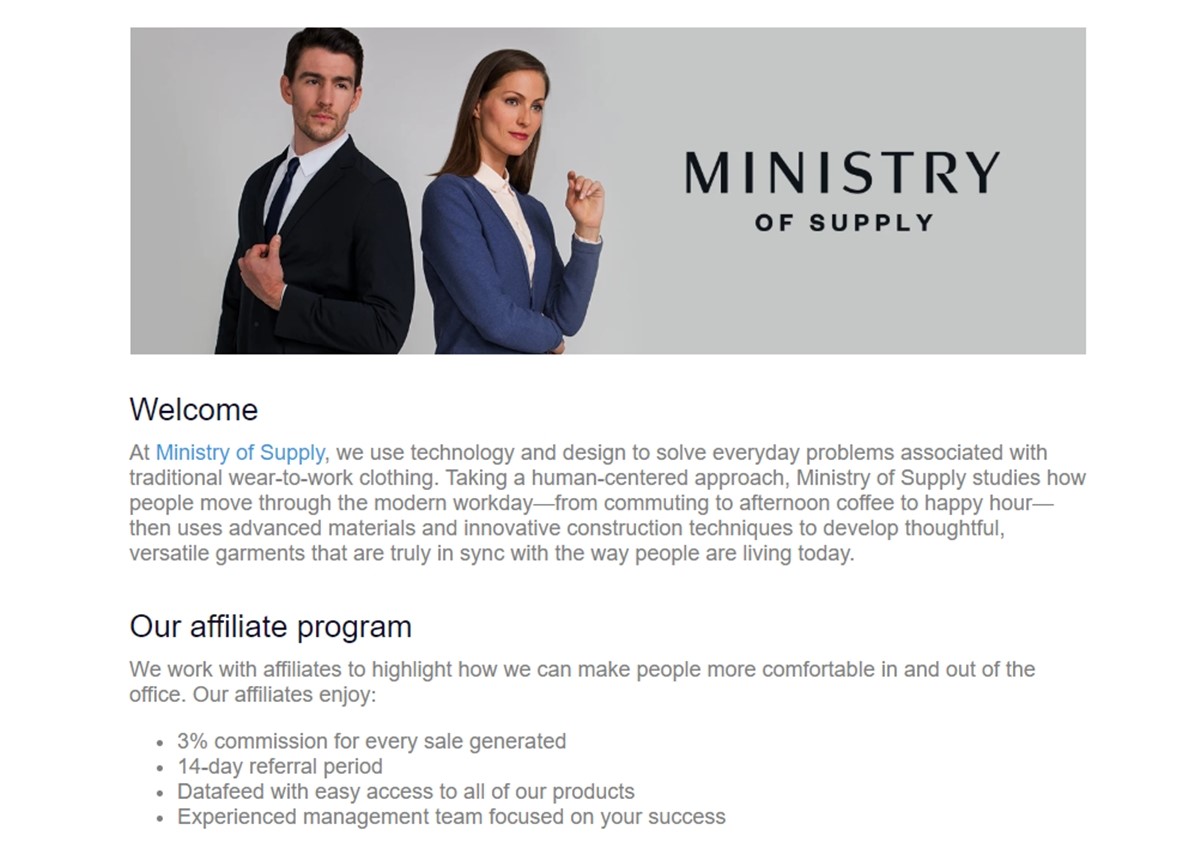 A new and widely used marketing method to increase online sales is affiliate marketing. Basically, you let webmasters with massive traffic sites include links that their visitors can click and access your product. When the conversion process is completed and the sale is done, you pay commission to the affiliaters - usually a percentage of the sales made from their funnel.
This is a great way to develop brand awareness and skyrocket your sales. You can work with multiple publishers in one campaign, the cost will majorly depend on how the affiliate program is set up. You will only pay when you see a sale number through their links.
11. Content marketing

Another good customer nurturing method is through content marketing. It can be quite time consuming, but with patience and dedication, it will pay back well into the future. By having thorough keyword research, you can provide information that people are searching for in the fashion industry. These topics help you rank highly in organic search results and drive free traffic to your website.
One thing that you need to pay close attention to is the visual. For a fashion brand, visuals are an aesthetic asset that can attract customers and make you stand out. If you upload your blog post or videos, make sure it is high quality, good looking, and characteristic.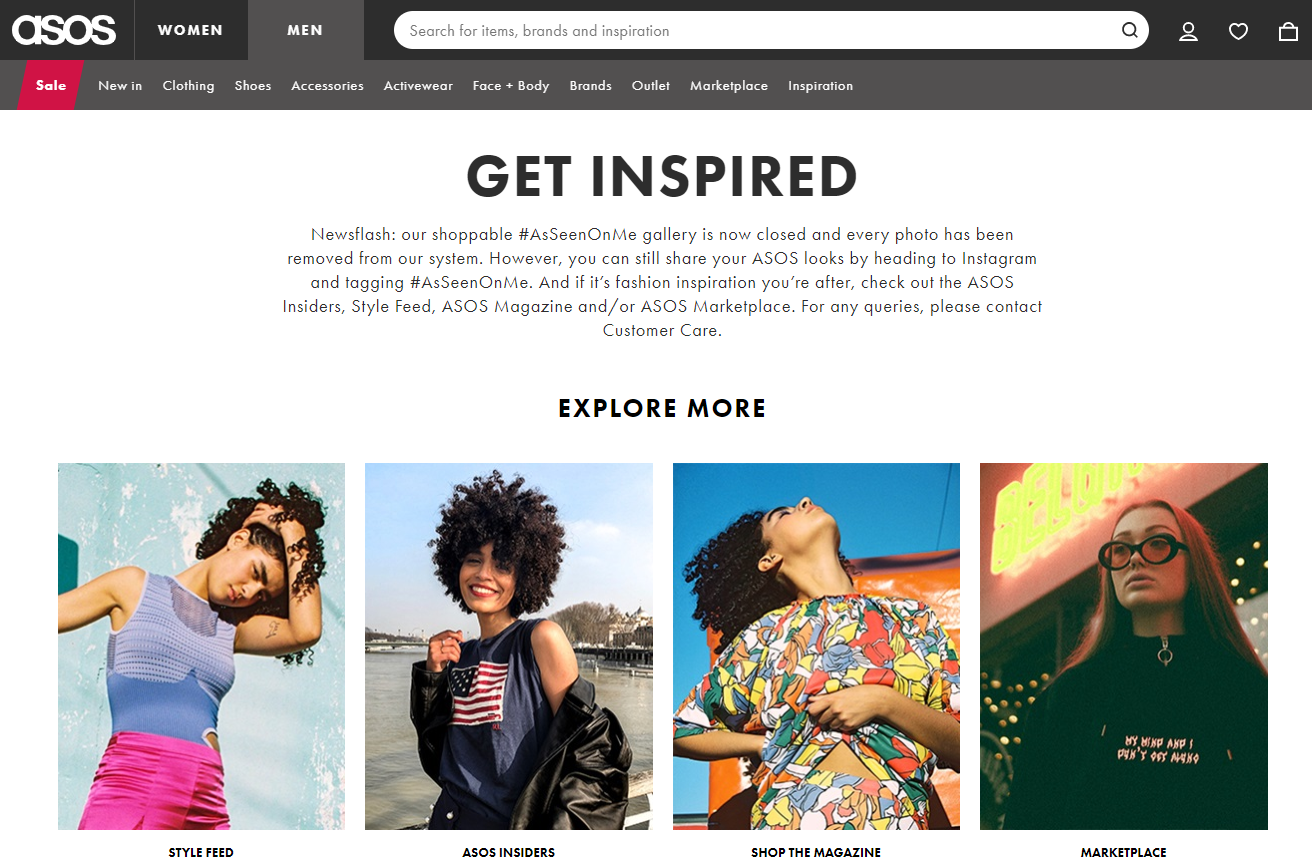 I also want to mention user-generated content. When your fashion brand allows customers's images to appear on your own page or social accounts, it shows a great appreciation. Your buyers would love to connect with you more through hashtags or comments, while you get more exposure.
12. Technology

We are now in an age of technological revolution marked by great advances in new technologies such as artificial intelligence (AI). Ai has been pivotal in optimizing marketing campaigns to have a better return on investment. You can track customer interactions, improve services & products, and analyze data for future actions.
A worth-mentioning tool is Chatbots. They act like 24/7 customer support and can guide customers when there is no human in sight. This reduces a lot of human work and employees, which we all can see the importance of during a time of social distancing like this. Many brands already applied it for a while, like Burberry, Sephora, Tommy Hilfiger, Victoria's Secret, etc.
13. Social responsibility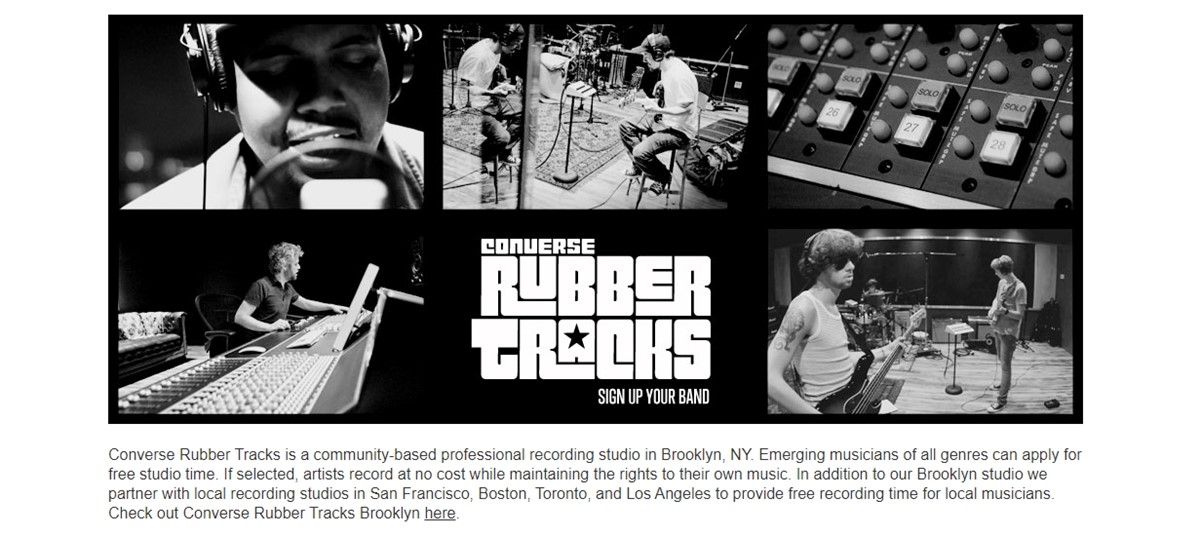 To establish more brand awareness, you can show your brand's social responsibility and give back to the community. This brings a good impression and tremendous growth when done right, so you can never go wrong with being a kind company. You can start small by using environmentally friendly materials, or organizing bigger events to support a good cause.
For example, Converse set up a studio in New York where artists could record their music for free. The artists have full ownership of the songs and don't have to advertise the shoe brand at all. This had a huge impact on the brand's popularity in the art industry.
Fashion marketing real-life lessons
As the fashion industry is highly competitive, many brands have to come up with creative campaigns to attract customers. Here are some of the best fashion marketing lessons that can inspire you to take your brand to the next level.
Tiffany and Co - social media

Social media can be more than just a channel to send marketing messages. For Tiffany & Co - an American luxury jewelry company, they take responsiveness and engagement to another term with their social media campaign.
In 2015, Tiffany & Co. launched an app that can help users find engagement rings. Customers could choose ring style and carat weights right from home. They could even take a hand-selfie and try Tiffany rings right on their finger. This resulted in a whopping 20% increase in sales.
Lesson: Technology can be a great friend for fashion marketing, if you know how to innovate customer's experience.
TOMS - Charity donation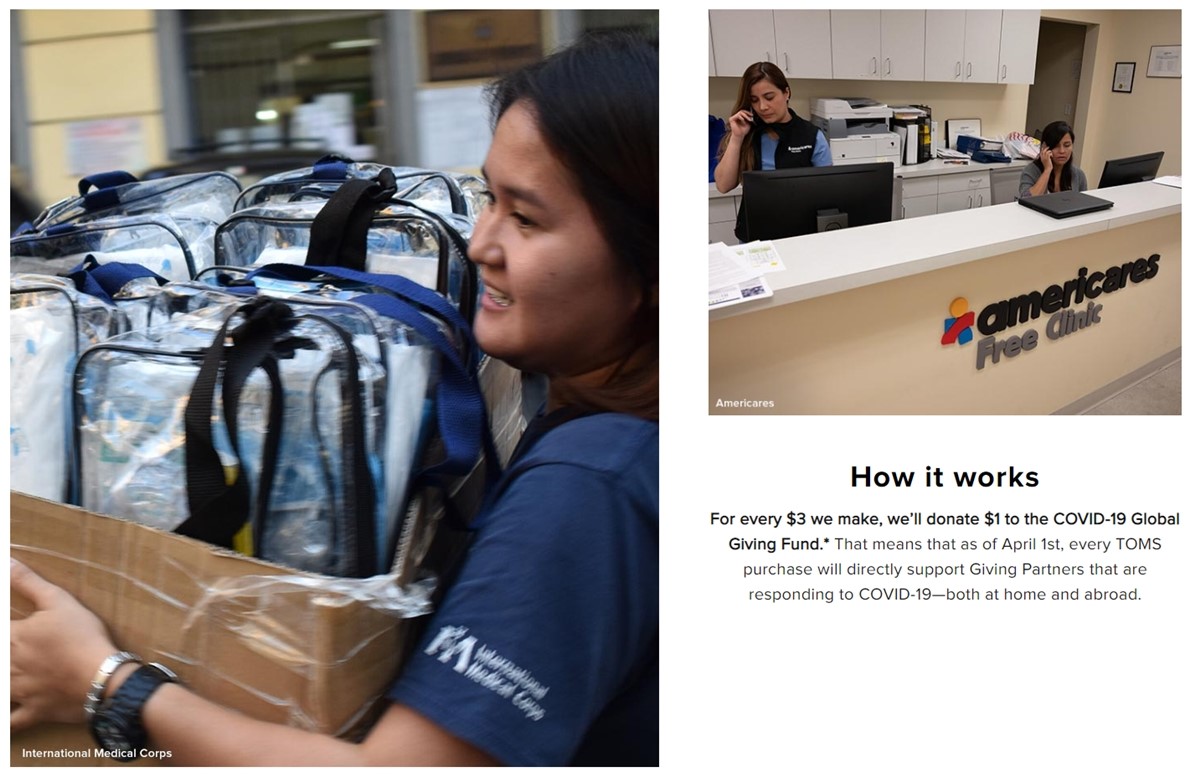 One of the most unique yet simple campaigns is delivered by TOMS with their charity program. For every pair of shoes bought, the company would donate another paid to the charity. The campaign was called "One for One" and it allowed customers to do good deeds in the most convenient way possible.
Needless to say, the campaign elevated TOMS images in a great way. They were able to create a connection with consumers and introduced a better method to increase sales. It is both profitable and charitable. And now, during Covid-19 pandemic, TOMS is donating $1 of every $3 they make too.
Lesson: Giving is caring, and caring brings good things. A fashion brand that is willing to give back to the community always receive love and loyalty.
Yeezy - Celebrities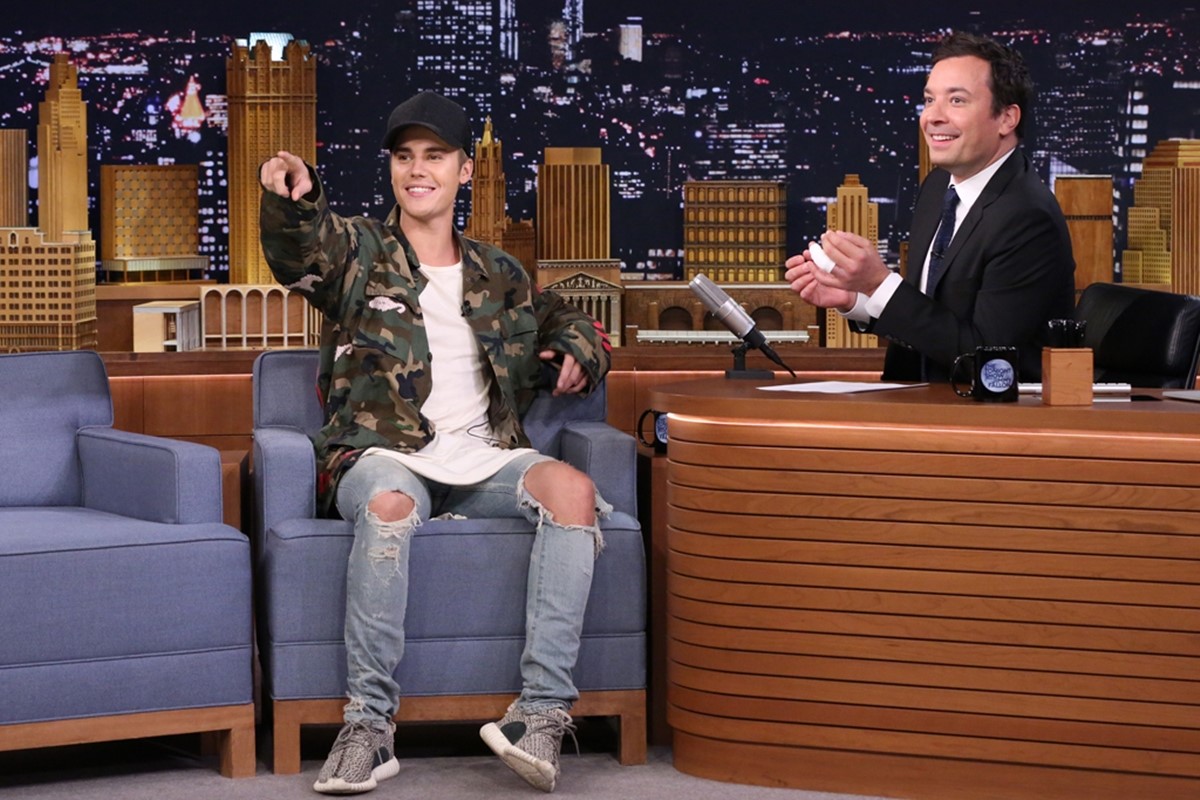 After the collaboration with Nike, Kanye West took his talent to Adidas and designed one of the most famous shoes in the world - Yeezy Boost. The shoes sold out within minutes of launching, and for a good reason: exclusivity.
Some special versions of the shoes were sent to few of West's A-list celebrity friends, such as Justin Bieber, Calvin Harris, the Jenners and the Kardashian. These superstars quickly established Yeezy Boost as a high-fashion item through their pictures on Instagram. And fans were rushing to every Adidas store to get a pair for themselves.
Lesson: If you are in the luxury fashion market, celebrities can be a powerful move to promote your products and brand. But your item has to have the same quality too.
Final button
As you can see, there are many sides to fashion marketing that you can learn from. But just like clothes, there is no one-size-fits-all (even free size cannot fit sometimes, bear with me). To come up with a strategy and tactics for your own brand, you need to understand your target customers, competitive edges, and the company's positioning on the market.
How has your journey been with fashion marketing so far? Feel free to share your story in the comment section below, I'm sure we can learn a lot from each other. If you are only starting now, best of luck. Remember to always wear your best outfit no matter what!
New Posts
Comments for A Fabulous Guide For Fashion Marketing
---
---
Subscribe
Stay

in the know

Get special offers on the latest news from AVADA.
40k
subscribers has been joined!
Earn $10 in reward now!