7 Tips to Build up User-friendly Product Information on WooCommerce
Managing an online business on WooCommerce is a useful method to increase organic traffic to your store. Especially, when it comes to WooCommerce stores, it is crucial to set up well-organized and friendly product information for users on this platform as a means to not only attract customers but also boost the conversion rate. Therefore, there is an increasing need for information about this topic.
In this article, we recommend 7 most effective tips to kick off a WooCommerce site. As a store owner, you can take advantage of specific WooCommerce features and apply tips to develop an accessible information display system that is easily operated and provides a user-friendly interface of variable aspects. Thanks to this, you can seize the key factor that leads to effective performance optimization for your WooCommerce page.
Benefits of Building User-friendly Product Information on WooCommerce
As we all know, a website interface is the first thing to approach your customer and determine the next step in their purchase decisions. To design a good user interface for product information management, we need to take a further look at the benefits brought about if you have a WooCommerce online store with a user-friendly design. Some of its big advantages may be referred to as below.
Attract new clients and maintain existing ones
Convert potential customers into buyers
Enhance customer experience and satisfaction
Boost up customer engagement and retention
Cut down on cost and time to management
Improve eCommerce navigation
Gain better profits and revenue
Expand business network and target market
Achieve business growth
And so on …
7 tips to Build up User-friendly Product Information on WooCommerce
Since good product information includes advantageous features in multidimensional aspects, not only details or descriptions of products but also the visual display of them are so important. For this reason, among so many tips guiding you on the right path in setting up approachable product information, we focus on the most 7 basic but significant ones. Let's check them out!
1. Speed up Loading Time
According to statistics, up to over 50% of visitors will abandon shopping if the page spends more than 3 seconds loading. Similarly, with just only a 2-second pause in loading time during a payment, 87 % of shoppers decide to leave without finishing the transaction and their possibility of coming back is rather low. Clearly, the low speed of loading not only leads to the loss of so many potential orders and buyers but also decreases the competitiveness of your store with other competitors.
To fasten the loading speed, you need to select a web hosting service that is optimized for performance and also compatible with the WooCommerce platform. Also, you may consider the application of a caching plugin as a means to promote caching mechanisms, which helps to run complicated tasks better and faster. Some good plugins to recommend are W-3 Total Cache, WP Super Minify, etc.
Together with these factors, regular Cleanup database and installation of the unnecessary plugins as well as theme, spam, junk content and other irrelevances. You can use WP-Optimize or Lazy load by WP rocket plugin to carry out this task.
2. Highlight your Top-Selling Products and Tittles
Pinning the best-selling items on top of the WooCommerce website plays a crucial role because it will directly lead purchasers to further steps in the purchase process and make it easier for first-time visitors to find your best products. On that account, don't just let customers get lost in dozens of items in your online store, you should have them prominently displayed on your home page.
You are able to make the best products visible and remarkable to the sight of potential buyers by showing them in outstanding positions on the page thanks to the help of Best Sellers for WooCommerce Plugin.
Together with position, the title of the product is also displayed to people at the same time. Therefore, you should set up a list of titles and tags that includes important and relevant keywords, which need to be updated and expanded with high frequency. Also, keep in mind that any other details and information related to products, such as descriptions and reviews, must be concise and fit into the product titles as well.
3. Include Related Products of the Same Niche
This tip boosts your profits and revenue in an effective way because it can suggest other items and products in the form of collections or recommendations that share some common features and characteristics with the ones in the shopping cart of buyers. The products can be put into groups as per some elements such as price, category, tag, and so on. Thankfully, WooCommerce allows the application of certain plugins such as Related Products for WooCommerce or showcase plugins like Monsterinsights, YITH WooCommerce Best Sellers. This means that people can completely put the tip into use.
Besides, the inclusion of connected products gives assistance to customers when they want to search for different alternatives with more affordable prices or if they would prefer a lot of products as references. The support can happen automatically and instantly without a direct conversation with the seller.
4. Detail Products Information
A good product information system will benefit shoppers when they look for detailed data on products. Apart from the name appearing in the title, intuitive information about products must also be presented in both brief and full description. Thus, we need to set up a well-organized and well-managed product information display that is easy for both buyers to use.
Any details and documents related to products such as full price, updated price, stock status, estimated shipping cost, … etc must be synchronized and shown up clearly as well, which makes it comfortable to keep track of. That is to say, you had better customize your page to suit the needs of the consumer. As for these features, almost all advanced plugins provide them. You can consider some good plugins such as Advanced Product Information for WooCommerce.
5. Pay attention to Visual Contents
Data visualization is a factor of great importance as it has profound influences on brand recognition and social engagement because it gives your website a one-of-a-kind display interface, which grabs the attention of customers. In fact, scientists claim that visual information is processed 60.000 times faster than written information. Therefore, you need to concentrate on the way you exhibit your visual data. Some recommendable tips are creating interactive and eye-catching charts, graphs, tables, and dashboards by using some visual-aimed plugins such as Visualizer, WP Charts and Graphs, wpDataTables, etc.
Also, it is advisable to invest in producing compelling images and videos of products to show up the advantages of products. Don't forget to put a watermark by adding specific icons or typical symbols of the store on your own visual content.
6. Apply personalized pricing plan and discount for customer
Given the fact that related-price topics are among the most remarkable features of a WooCommerce store, we need to adjust customizable and personalized pricing and discount policies. This is the main factor that leads to the user-friendly product information you are aiming at.
The tip for you is to apply specialized pricing and discount plugins to your page as a means of offering the most preferential and favorable deals and shipping costs to your customers. Some of the personalized pricing plugins which are worth referring to are WooCommerce Extension, WooCommerce Product Add-Ons Ultimate, and so on.
7. Provide on-site customer support
When it comes to customer service, it is fundamental to invest in feasible and convenient customer communication. Regarding methods of connecting with customers, in addition to so many practical and noted ways that you are currently applying, we suggest that you should attach a basic registration form that people can fill in rapidly and easily. In this way, you have no difficulty in collecting ways to get in touch with purchasers and take care of them. Some appropriate plugins for you are Custom User Registration Fields for WooCommerce, User Registration, and so on.
Further readings
Final thoughts
In such a competitive platform as WooCommerce, a good product page can make all the difference. Any changes in your page can lead to impacts on your customers' behaviors as well as their shopping habits. Therefore, it is always better to begin building up an easy-to-use information system from the beginning as a strategy to set up your brand awareness and make a good impression on customers. We hope you find the 7 tips to Build up User-friendly Product Information on WooCommerce in this article to be helpful and help improve your WooCommerce site.
New Posts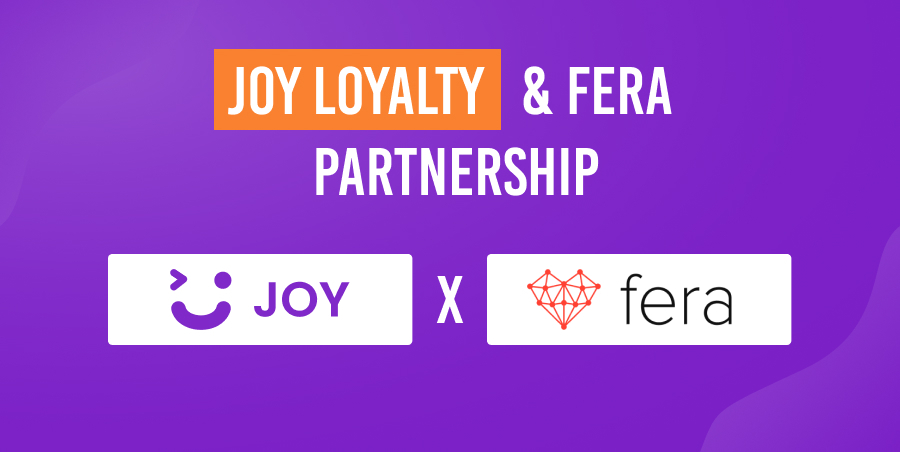 Subscribe
Stay in the know
Get special offers on the latest news from AVADA.
40k
subscribers has been joined!
Earn $10 in reward now!