12 Best WooCommerce Dropshipping Plugins for Your Business
Dropshipping might be a particularly profitable method if you want to take advantage of the current eCommerce boom and open your own online store. Not only that, but dropshipping is a lot less work than making your own things. You'll also want to utilize WooCommerce if you want to build your own dropshipping store on WordPress. WooCommerce makes managing and operating an online store simple. Fortunately, there are several plugins that may not only make running your business a breeze, but also assist you in selecting top-selling goods and much more.
This article will take you through a list of 12 Best WooCommerce Dropshipping Plugins for your Business.
Related posts
Dropshipping has a number of advantages for eCommerce merchants:
Reduced start-up expenses: Businesses that use a dropshipping method don't have to spend money on inventory or on creating a storage facility. They also save time by not having to organize their inventory or hire people to complete orders. Dropshipping has a low barrier to entry since you can start a dropshipping business even if you don't have the cash to run a typical retail operation.
Scalability: Because order fulfillment is not reliant on the size of a physical facility or the number of personnel needed to send out an order, a dropshipping company may grow swiftly. As a result, dropshipping may be extremely beneficial to merchants who have changing sales owing to seasonal considerations or other causes.
Inventory management costs are reduced: Dropshipping decreases the management burden that businesses experience by eliminating the requirement to keep physical inventories. They don't have to maintain inventory, manage the infrastructure that contains it, or manage shipment since it's all outsourced to suppliers.
Offering a wide range of products: Dropshipping expands your product options. Retailers may provide a greater assortment of items, allowing a small firm that normally wouldn't be able to offer as many alternatives due to a lack of storage space to do so.
Flexibility: Many aspects of a retail firm can benefit from dropshipping. A brand may operate from any location, offer a variety of products, and simply adjust its offers as market tastes shift.
12 Best WooCommerce Dropshipping Plugins for your business
AliDropship is a dropshipping service that runs on the AliExpress platform (as you could have guessed from the name). AliExpress is undoubtedly the most popular dropshipping marketplace on the planet. This plugin makes importing items from AliExpress into your WordPress site a breeze. This is a must-have plugin for anyone who uses AliExpress to source and sells items. You may import an endless number of goods and fulfill an unlimited number of orders with this plugin. Any goods in your shop that are listed will be immediately updated to reflect any price adjustments. Additionally, orders will be completed by your suppliers instantly, and a tracking IP will be supplied to your consumers. What an example of a hands-off business! You can also integrate product reviews directly from AliExpress to aid with product conversions. You may use this plugin without having to install WooCommerce. However, it's best to utilize it in conjunction with WooCommerce so that you can make use of all of WooCommerce's additional eCommerce capabilities.
KEY FEATURES
The auto-updating technology keeps your product information current and in sync with AliExpress's most recent data.
Change product photos with AliDropship Chrome Extension when importing goods
The plugin automatically monitors your orders for tracking changes and sends notification emails to your customers.
Find items quickly and easily using the ePacket shipping option to provide your customers with a quick and free delivery service.
You may import any product from AliExpress, regardless of its category or specialty, into your drop shipping business.
PRICING
You only need to pay one-time for eternal usage with a payment of $89 to get Alidropship Woo for your WooCommerce stores.
Read more: Alidropship Reviews: Pricing, Features, Pros & Cons
Woodropship allows you to import AliExpress goods into your WooCommerce storeseamlessly. It does, however, come with a Google Chrome plugin that allows you to add goods to your store while surfing AliExpress effortlessly. It will also sync your product inventory to guarantee that no orders are placed for things that are already out of stock. Aside from that, you may define criteria to sync the pricing based on the profit margin you want to achieve. Apart from that, WooDropship allows you to import and change your product photos if you want to remove the AliExpress watermark.
KEY FEATURES
AliExpress items will be available for direct import.
Orders will be fulfilled automatically.
In under a minute, you can add, amend, or delete product pages from your store.
This plugin comes with an image editor built-i, allowing you to rapidly retouch photographs and ensure that the product seems as appealing to visitors as possible.
When items are transported from China, the EPacket shipping filter helps to assure that.
PRICING
You may try the service for free for seven days. The amount you'll pay each month after the free trial finishes are determined by the quantity of items you'll import and the number of orders you'll complete each month.
The more your monthly fee is, the more items and orders you have. This plugin, on the other hand, will more than pay for itself if you're completing a large amount of orders.
Ali2Woo is a plugin that may be used to purchase items from over 20 different stores. It may be used to dropship AliExpress items. It is excellent for both beginners and advanced players. AliExpress will make it simple for you to import your items. You may even filter the data and have the prices updated automatically. Another useful feature of this plugin is that you can edit the product pictures directly from the admin panel. It offers a variety of currency price choices. It guarantees prompt delivery. You'll be able to remove watermarks from product images and give your website a sleek appearance. It allows you to effortlessly take orders from consumers. It's one of the most popular Dropshipping services.
KEY FEATURES
Automatically remove the "Ship From" property.
If you receive a new order for an out-of-stock product and wish to fulfill it from another AliExpress supplier or seller, the product override option comes in handy.
The built-in image editor allows you to change product pictures.
Configure all imported goods' settings.
Configure settings for the order fulfillment procedure.
Create global price rules that apply to all items.
Remove superfluous text from AliExpress goods by filtering or deleting it.
PRICING
Start from $0
Dropified is an example of a plugin that allows you to import items into WooCommerce with a single mouse click. Inventory stock level tracking, automatic pricing, a comprehensive search tool, and Google product fix are just a few of the capabilities that Dropified offers. It also integrates with Facebook and Zapier. You may also look for a product on prominent e-commerce sites such as Alibaba and eBay. You may also select from a large range of things to sell on your website. You may also have access to information on the performance of your items, such as statistics and reports. You'll be able to deduce from the reports which goods are working effectively. You'll be able to recognize the slow-moving stock as well. Dropified is a highly popular app because of all of these features.
KEY FEATURES
Add items from Alibaba, AliExpress, eBay, and a variety of other supported sites to your online store quickly.
Send order data to your AliExpress and eBay vendors with ease.
With our AliExtractor research tool, finding lucrative goods for your business is easier than before.
Importing product reviews from AliExpress merchants boosts conversion rates and establishes trust.
Profit Dashboard allows you to see exactly how much money is coming in and going out of your firm.
PRICING
Start from $77/month
Read more: Dropified Review: Everything you need to Know!
DropshipMe is a WooCommerce plugin that allows you to add items to your business. It's a completely free plugin. All you have to do now is install the dropshipping plugin, and you'll be able to search for and import your products. It includes a number of useful features, including automated inventory changes and order fulfillment. It informs you that you should automate your WooCommerce store. It includes almost 50,000 of AliExpress's best-selling goods. The free version allows you to import over 250 goods. From the dropshipping supplier's list, you may import the greatest items. You may import an infinite number of goods with the unlimited version. You have the option to upgrade your plan at any time. A one-time charge will be required.
KEY FEATURES
Product search and import are simple and quick.
Only AliExpress sellers you can trust.
Experts handpick winning items.
Product information that has been professionally edited.
Import customer feedback and product ratings.
Database that is updated on a regular basis and continues to increase.
Pricing markup is suggested.
PRICING
Start from $0
You may import items using a CSV file with the WooCommerce Dropshipping plugin. Manually adding suppliers to your WooCommerce store is also an option. It sends order notification emails to the provider for order fulfillment automatically. It also creates a PDF packaging slip for the vendor to attach to the package. WooCommerce Dropshipping, unlike the other plugins on our list, does not enable you to search for items and import them on the fly. It also lacks some of the functionality found in other popular plugins on our list, such as dynamic pricing and product availability sync. The plugin is available for purchase for $49 for a single site license with one year of maintenance and updates.
KEY FEATURES
Simply locate, compare, and pick the best items and delivery options for your shop with the aid of our dynamic Chrome extension.
Make adjustments to the product title, description, photos, and variants on the AliExpress product page for individual product imports.
Allows you to import AliExpress comments with images. It might assist your buyers in visualizing how the product will seem when they receive it.
By clicking update product or compare on AliExpress, you can also sync price, variation, and stock.
PRICING
You only need to pay $79.00 annually to get WooCommerce Dropshipping with 1-year extension updates, 1-year support and a 30-day money-back guarantee.
WP Amazon Shop is another excellent affiliate and dropshipping plugin. You can quickly browse through millions of Amazon goods and import them into your WooCommerce shop. You can accomplish all of this simply from your WordPress dashboard. Your affiliate ID will be immediately appended to the product URLs. It automatically changes the cost for each product you import from Amazon based on your commission %. You may also make changes to the imported product pictures if you like. This plugin may be used without having access to Amazon AWS Keys.
KEY FEATURES
With the strong built-in Amazon search function with filtering choices, you won't have to worry about your store's products because they'll all come from Amazon instead of being uploaded.
Import Amazon items into your own shop by searching for them using a keyword and the ASIN number.
You have the option of setting percentage-based pricing rules for all Amazon items, and you may do so without any issues.
Using our plugin's import options, you may import Amazon items with high-resolution images and list them anywhere on your site.
You can load Amazon products in a matter of seconds with our strong Ajax load more options.
PRICING
Start from $59
Spocket is a dropshipping plugin for WooCommerce that works with dropshippers in the US and Europe. You are free to sell anywhere around the globe, but all orders must be completed in the United States or the European Union. Spocket is a simple plugin to use. Install it, sign up for a free trial, and utilize the plugin to add dropshippers and items, set profit margins, and begin selling. It uses a pre-selected list of dropshippers to fulfill orders and allows you to quickly add goods from within the plugin. While Spocket isn't as strong as some of the other WooCommerce dropship plugins, it can help you generate more money.
KEY FEATURES
Invoices feature your logo on them, so you can promote your brand while making money.
You may add flat-rate shipping pricing to your items and give "free" shipping as an incentive.
Shipment tracking in real time.
If you have any problems with your site or suppliers, you may contact customer service 24 hours a day, 7 days a week.
Shipping is quite quick.
PRICING
Start from $0
Read more:Spocket Review: EU & US Dropshipping Suppliers
Spreadr is a WooCommerce dropshipping plugin unlike any other because it isn't intended to be a full-fledged store. In order to use the plugin, you must have an existing website with current content. As a result, this plugin is best suited for websites that wish to add a store as an afterthought rather than being a specialized eCommerce shop. Spreadr utilizes Amazon to fulfill orders in one of two ways. You may work as a simple Amazon Affiliate and earn the absolute minimum with minimal effort, or you can work as a standard dropshipper and make more money with a little more effort. The rest is straightforward. Sign up for the appropriate selling option and utilize the plugin and product URL to add items. Amazon will take care of the rest.
KEY FEATURES
After importing items from Amazon, customize the product name, description, photos, and other parameters.
Use the imported items as affiliate links or as dropshipping from Amazon.
Spreadr uses your Amazon associate ID to route all of your links to Amazon.
Every product in your business has a unique URL that can be crawled and indexed.
More goods with improved descriptions result in higher organic traffic and better SEO.
Use the Amazon affiliate network's affiliate links to increase speed and preserve your privacy.
PRICING
Start from $6
Printful is a WooCommerce dropshipping plugin that focuses on printed items, which makes it unique. Printed mugs, t-shirts, hoodies, and other goods may be printed and distributed via the dropshipper from sites in the United States and Europe. Printful is a print-on-demand service that allows you to resell a range of printed items on your website. Setup will take some time due to a large number of specialist choices, but once accomplished, you can let the plugin to handle everything. Printful's variety is limited when compared to other eCommerce options, but the print quality is great. Any review will be able to inform you how wonderful the product is.
KEY FEATURES
Set up tax for your orders and create shipping pricing.
Choose your own custom labels, pack-ins, and packaging slips to avoid any Printful branding on your items.
You won't be charged for fulfillment until you get an order; there are no upfront expenses or monthly fees.
Create an online store using one of the most flexible open-source eCommerce systems available.
Our fulfillment system imports orders from your WooCommerce site effortlessly.
PRICING
Getting started with Printful is absolutely free: There are no startup fees, no minimums, and no monthly expenses. We will charge you for production and delivery after you place an order.
Ezusy isn't a WooCommerce plugin per se, but it integrates well with WooCommerce and WordPress. Create an Ezusy account and install the Firefox or Chrome extension instead of installing a plugin. You'll link your Ezusy account to your current WooCommerce store when you create it. Then you have the option of adding things while you explore AliExpress or using the Ezusy dashboard to search products for you. Adding goods to your shop is as simple as clicking a few buttons. Your orders will be fulfilled automatically when your consumers make purchases in your business. There's also a free plan that will get you up and running, but you can upgrade to a premium plan if you need to add more goods to your store or fulfill more orders.
KEY FEATURES
When AliExpress items become available or prices change, you will be notified.
You don't have to order on AliExpress manually; with just one click, Ezusy will do it for you.
Before pushing items to your shop, you can easily customize the product in Ezusy Dashboard.
With only two actions in the Ezusy Dashboard, you can effortlessly mark up your product pricing.
Ezusy can easily push all versions that contain photos to your shop.
PRICING
Start from $0
You may import products and items to your store with TheShark Dropshipping. You may use the plugin to search for goods, import them, update them, and create price rules. You may also use this plugin to sell things as a drop shipper or an affiliate. You'll be the one in charge of product titles, descriptions, and photos. You will also be able to select things in a variety of sizes, colors, and varieties.
KEY FEATURES
Import directly from the Aliexpress, eBay, Amazon, and Etsy websites.
Import reviews, including photographs, the date they were created, the author of the review, and their rating.
Import items in bulk from Aliexpress and eBay.
Images from the description should be added to the media library.
Short description that may be customized and imported.
Customize and change the description with the help of a customized editor that is simple to use.
PRICING
Start from $39.99
Further readings
To Conclude
This list should assist you in finding the finest dropshipping plugins for your WooCommerce shop. These plugins will assist you in creating a more user-friendly experience for your online business, helping you to obtain more leads.
Sure, you'll have to overcome several obstacles to make your dropshipping business a success. However, using the WooCommerce plugins outlined above might assist you in overcoming these challenges and growing your online business.
New Posts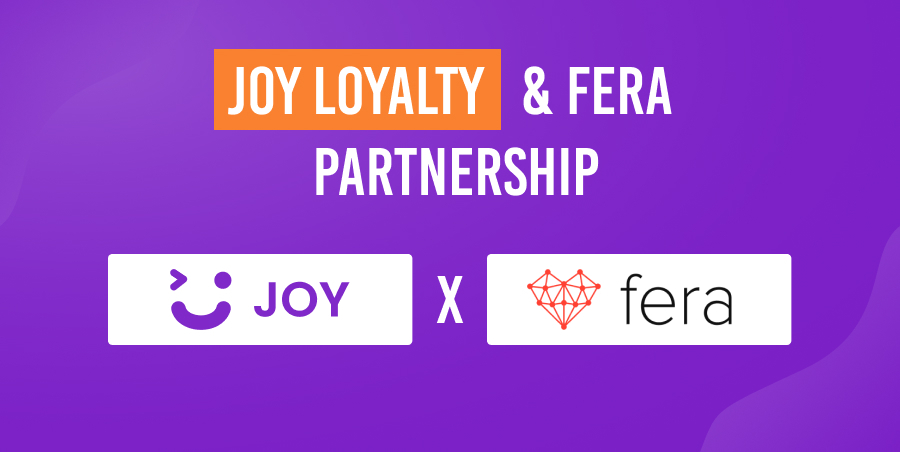 Subscribe
Stay in the know
Get special offers on the latest news from AVADA.
40k
subscribers has been joined!
Earn $10 in reward now!