How to Start Dropshipping Business With No Money
Have you ever heard of the concept of Dropshipping? This is an extremely trendy e-commerce term in recent years that everyone has heard once. However, not all of us understand exactly what dropshipping is. Some even have completely misunderstood the nature of this business model.
In the article below, let AVADA learn more about Dropshipping and its pros and cons. Plus, I'd love to provide you with the ultimate guide on how to start Dropshipping with No Money?. Maybe you will be interested in and implement this business method in the future after reading these shares.
What is dropshipping?
Drop shipping is selling without shipping. It is a retail method where the store does not need to store the goods in stock. Instead, you pass on the customer's orders and shipment details to another manufacturer or supplier. These people will then deliver the goods directly to the customer. With this business method, the retailer does not need a warehouse and the goods are in stock and do not need to care about the transportation of goods.
In other words, it means you buy the product at a low price place and sell it somewhere for a higher price and make a profit from the difference. The profit you make is the difference between the supplier and the price you sell to the customer minus shipping costs. The difference more or less will depend on the type of product and how you choose the supplier.
The way the Dropshipping model works is:
First, the business (as a retailer) cooperates with a dropshipping partner to produce and (or) store the inventory.
Next, when customers order products, the retail business will pass information to their partners for them to pack goods.
Finally, a Dropshipping partner is also the person who delivers goods directly to consumers (based on the name of the retail business).
Can you start dropshipping with no money? What else do you need?
When it comes to business, everyone says it takes a lot of capital, experience, and skills to succeed. However, you can start dropshipping with no money because you don't need to import the goods. What you need is to invest your time, select a niche, and develop the necessary skills. Besides, remember to prepare a bank account, visa/master card before starting dropshipping.
Select a niche
Ensuring that you do your market research carefully will provide a strong foundation for your business. Here are some tips to help you better define the best niche for your dropshipping is:
Step 1: Measure current demand for your product
This is the first step and also the most important. Use the KWFinder tool to see how your product keywords are ranked monthly - it will tell you how many people are searching for your product each month on search engines like Google and will help you get an overview of your product needs.
Ideally, if you want to build a business around keywords with monthly searches in thousands of searches, if your product caters to an emerging market, chances are it won't. Has anyone searched for it?
Step 2: Understand the seasonality can affect a customer's buying trend
Some of the products are seasonal items while others are sold all year round, so how do you find the difference between the two? The prediction work is probably unnecessary when you can just use Google Trends.
This tool provides users with a graphically illustrated analysis of the peak search seasons for any product (or keyword) over an extended period of time. Predicting trends can help prepare you for a drop or sharp increase in sales over the years and not be surprised.
Step 3: Get to know your competitors and observe how they connect to the marketplace
Explore competitor websites, social media platforms, their presence in a marketplace such as Amazon and eBay, and pay close attention to the number of ratings, reviews, comments, overall interest, and what customers say. See if there are any opportunities you can take up and fill in gaps that your competitors cannot provide to meet market expectations.
Besides, skills are essential when doing anything. Especially when starting a business, you must also cultivate a certain amount of knowledge no matter how you sell by. Below, I will analyze some of the basic skills you need to have when dropshipping.
Market, customer, and supplier research skills
Market research is the first factor you need to learn to answer the question "What to sell?", "How to sell?", "How is the price reasonable?", etc. By doing research, you can grasp the product trends that consumers are targeting. Since that is an important foundation for you to identify customers as well as choose suppliers.
Getting to know customers is the next thing or can accompany the step of market research while doing dropshipping. This step helps you answer the questions "Who do you want to serve?", "Where to find them?", "How to capture their buying psychology?" and so on.
After identifying the market, the target audience, you will determine the field you want to do, the product you can deliver. It could be cosmetics, fashion, or it could be furniture, home appliances. Then, you go find the suppliers of products that match your criteria.
In general, market, customer, and supplier research is a key skill that contributes to your dropshipping business's success. If you do not do well or just do this step superficially and make a decision, the very high-risk ratio means you have to suffer failure and the consequences of wasted energy.
Skills to utilize traffic channels
Traffic is a specialized term in marketing to describe the visitors and activity of a particular website. Traffic channel refers to traffic channels in which social (Facebook, Twitter, etc.) is a typical source.
Traffic channels support all forms of businesses, including drop shipping. Therefore, it is necessary to hone this skill, especially when all information is minimized by one click today. Learning about SEO, Email marketing, Facebook Ads, or Google Shopping is a must to help you sell more goods.
In particular, learning how to build a strong brand is the key to success. According to WIPE Economic Organization, 82% of people surveyed tend to choose products from reputable brands in the market. In which more than half of these define prestige not by quality but by the popularity of the brand in the market. Therefore, dropshipping must be associated with strong branding.
Data analysis skills
Data analysis has long been an important, useful, and essential skill for business operation, expansion, and business growth. With dropshipping is no exception.
By analyzing the data, you will know what customers are searching for and what products they are interested in? What are their consumption habits? Afterward, you can spot trends and tastes to build an effective business strategy that targets buyer psychology.
In particular, after each promotion, the analysis of data about participants, sales growth, trends, etc will tell us which products and services need to be improved. From there, propose better and more attractive programs to attract more buyers and increase business profits.
Thanks to analyzing data, we will draw many lessons from running advertising and marketing campaigns. Simultaneously, identifying areas with high product demand, identifying essential products, and forecasts of risks optimizes the ability to transport and distribute goods effectively.
How to grow your dropshipping business at a low cost or no money?
Here are strategies to help you dropshipping effectively. Please consider and choose the ones that are right for you. In any type of business, flexibility is the key to your survival in the market. So, if the plan you chose doesn't work out, try a different strategy.
Give your dropshipping store a unique name
Dropshipping is a competitive business area. To win the race, you need to stand out from the rest of the competition. In other words, you should create your brand identity. Your store name plays an important role in this quest.
Therefore, you need to make the right choice. And the follow-up tips will help you do this:
A name that is short and easy to remember:
Pepsi, Starbucks, Apple, Google, Reebok,… All these companies have short and memorable names. Once you listen to them, they stay in your memory for a long time.
So if you come up with something similar for your dropshipping store, you create a great opportunity to create your brand identity. Your ad will attract your customers' attention, and they won't misspell your store name when searching for it on the Internet.
Don't forget your domain name:
A prime example of this is eBay. In fact, Echo Bay is the name that eBay owners came up with from the start. For me, it's also a good name. However, the domain name 'echobay.com' is already in use. So they changed the name Echo Bay to eBay to get the domain name that coincides with the company's name.
It is important to choose a domain name that is similar to or at least very close to your store's name. If not, it will seem illogical and suspicious to the customer.
Try to name your dropshipping store SEO friendly:
If you can put your keywords in your store name, it gives you great advantages. This is especially beneficial if you are new to dropshipping.
Come up with a good drop shipping business idea
You need to know what you want to sell before entering the market because the business idea decides success or failure.
First, it is necessary to define the target audience. Find out what their problem is and choose a product that solves it. As a result, your product will be recognized by customers as valuable to them.
Above all, the product should deliver value to both the buyer and the seller. That is why you must check whether the product you offer is profitable and has good prospects in the future. With Google trends, you can check whether the selected products are trends or not. If you are sure of a particular segment, the next step is to find the right supplier. You must compare vendors in terms of the reliability, policies, and quality of the products they offer.
Make sure the supplier won't hurt your business in the long run. More than that, you must convince the supplier that you will be a great partner. In other words, it must be based on a mutually beneficial relationship.
After all, here are some questions that you must research before choosing a product:
Popularity of the product?
Which suppliers would you like to work with?
In which area do you want to do business?
Answering the above questions will help you find the right product for your business.
Find a dropshipping supplier
Currently, many e-commerce sites allow you to do dropshipping. However, the majority of dropshipping people around the world choose to source supplies at Chinese e-commerce sites such as Aliexpress, Banggood, or Gearbest. Because of the variety of goods, low prices, and delivery support around the world.
1. Aliexpress dropshipping
What is Aliexpress?
Aliexpress is China's largest dropshipping e-commerce site, founded by Jack Ma - CEO of Alibaba Group.
The advantage of this eCommerce floor is that the goods and designs are very diverse, low price. In addition, Aliexpress also supports shipping for people who do dropship in most countries around the world, including Vietnam.
How to Buy on Aliexpress?
One of the questions that many people are searching for today is how to buy on Aliexpress.
You buy goods on Aliexpress according to the following 4 steps:
Before ordering on Aliexpress, you need to create an account, prepare a Visa or Mastercard payment agent, and an address to receive the goods.
Next, log in to your account, select the product to buy with the same options, and purchase as buying on Lazada or Shopee.
Then pay with a Visa or Master card for the property of your choice.
Finally, receive goods and review suppliers.
Is buying on Aliexpress guaranteed?
We have written a very thorough article on this issue. Click Is It Safe to Order from AliExpress? How to Avoid Scams? to see the post.
When shopping on Aliexpress, you pay your money in advance. However, Aliexpress has a policy that protects buyers in case:
If you do not receive the product, you will receive a refund.
Receive products that do not match the description, you will be refunded part or 100% of the amount.
When the product does not comply with the requirements, you will contact the shop owner (the supplier) to reflect and agree. If the shop owner refuses, you will open a refund dispute. Aliexpress will mediate if it cannot be solved.
Aliexpress buying experience
You need to choose a reputable supplier to avoid unsatisfactory purchases. Therefore, you need to know how to review on Aliexpress to know which shop is reputable.
Some experience evaluating shop on Aliexpress:
The higher the score, the more credible the score will correspond to the symbol
View user comments (be careful of virtual comments)
Product image (real or virtual)
Product Description
2. Gearbest
Gearbest is also a Chinese e-commerce site. Above are always unique products that other places do not have. The product quality is quite good, and the price is low. However, the downside of Gearbest is its long delivery time.
The way to shop on Gearbest is similar to that on other e-commerce sites.
Create account -> Select product -> Payment -> Receive goods
You can pay by Visa/Mastercard or by Paypal. The Vietnamese money in the card can still be paid.
You will receive very clear and specific email notifications throughout the ordering and shipping process.
3. Banggood
What is Banggood?
Banggood is a reputable Chinese e-commerce site, with quality and variety of products, accepting global sales and delivery.
This site is different from other e-commerce sites. It is the one who goes out to directly sell all the products and guarantees their credibility. Therefore, the product quality of Banggood is much more guaranteed.
How to buy goods on Banggood?
Buying in Banggood is as easy as buying at other e-commerce sites. Just click "Buy Now" to be able to purchase. But you need to pay in advance via Visa/Mastercard or Paypal. I recommend using Paypal for payment for fast. In the case of a refund, the refund is also faster.
You can also use promotional codes or discount codes on Banggood. It will usually suggest you right on the purchase page.
Buying experience on Banggood is to choose products with a high rating. However, I recommend reading the low reviews as these are usually true customer reviews.
Is buying on Banggood guaranteed?
With Banggood, you can feel more secure in reputation than other sites. They already have offices in the US and are great for those who dropshipping for the US market.
According to the feedback of many buyers. Banggood is always for customers' benefit and always ready to exchange and refund in case of defective products or no goods received.
Tip: They will process it faster if you send them a return request with a detailed description; if there are photos and videos, the better.
Set up a dropshipping sales channel
Now, I will introduce to you some of the drop ship sales channels in the world. You will get information from the provider and post information on these pages.
1. eBay
What is eBay?
eBay is a huge online e-commerce site in the world. However, Ebay's model is different from other sites. This is the purchase by auction page. Whoever pays the highest price will be able to buy the product.
eBay is a very good dropshipping website chosen by many people around the world. A large number of people doing dropship has been successful on eBay.
eBay dropshipping guide
To do drop-ship on eBay, you first need to create an account. However, you need to learn to create and set up the right account because your product is a dropshipping product. Besides, you need to set up payment, which is usually and the easiest is to use Paypal.
I can't be too specific here because it's so long. Luckily, there are a lot of very specific YouTube instructors. You just need to find "eBay account creation instructions" will be available!
Next, you need to find products from suppliers and list (post) goods on eBay. eBay will charge a fee for each item posted for sale. You need to calculate in advance the price and delivery time before posting on eBay. The calculation is based on the supplier's data.
For the delivery time, you should add 30% for sure (late delivery you will be rated badly on eBay by customers). As for pricing, you rely on your competitors, your supplier's prices, and your own profit expectations.
Note: search and select products carefully (many people need, few sellers) and choose reputable suppliers.
Read more:
2. Amazon
What is Amazon dropshipping?
Dropshipping on Amazon is a form of selling products on Amazon without the need for an archive. The seller sets the price, prepares the product, and delivers it to the customer.
Another form is Amazon FBA. Amazon FBA requires capital. Here I am only talking about dropshipping for Amazon.
How to sell on Amazon
Just like eBay, you also pay a fee for each product listed on Amazon (for individual sellers). The advantage of Amazon is that it has a huge customer base and low advertising costs.
The basic 5-step process for dropshipping on Amazon is as follows:
Become an Amazon retailer. Get product information from vendors and post it to Amazon for a higher price.
Customers visit your booth, if they agree, they will pay for the purchase.
You use customer information to place orders at the supplier.
The supplier will deliver the product to the customer.
Customers receive goods and give reviews.
Passive income from Amazon
I've heard a lot of people talk about passive income from Amazon. Some people can do this, but also not completely passive. You still have to worry about product inventory, customer reviews, and so on.
However, what I want to say here is that this is not easy. This is a process, and you will need to work hard in it if you want to be successful.
I have seen people quit their jobs and invest money to sell on Amazon FBA but then failed to sell and unload. I advise you to research carefully before doing it because it may not be easy but what you learn.
Read more:
Set up sales website by yourself
You can choose to sell dropshipping products directly on your sales website without having to go through e-commerce sites.
Or you could create a sales website and link to the product on e-commerce sites. With this, you will have two sources of customers.
However, a sales website with only products will be very difficult to sell. You need to attract natural viewers to your website. To do this, your website must have much valuable content that many people are interested in. This takes time to build, but after that, your order will be much more stable.
With this method, you must have an in-depth business mindset and be familiar with Internet marketing such as Advertise with Facebook ads, Google Adword, build video reviews on youtube, and create a community of playgrounds for guests customers, have website skills or a hiring mindset.
Step 1: To start, you have to create a website, logo design, product brand identity image set.

Step 2: Optimize the website with a Shopify platform or another platform that you know.

Step 3: Post many products on the website with the formula of profitable selling price:

Step 4: Product marketing for many people to know your website:

Run ads for mainstream products with good selling prices and high demand.

Run promotions, discounts, rewards for customers with Facebook ads, Google Adwords.

Make video reviews of your products, and run that video ad on the community or social networks

Step 5: Collect sales funnels:

Build a valuable ebook to give to customers

Offering coupon codes, great product promotions

Share valuable information by seminars, press interviews

Place banner ads on high traffic websites.

Step 6: Build customer care content:

Content related to product topic

Content is durable to share the girl

Step 7: Evaluate and analyze the effectiveness:

Evaluate the profitability, the sale rate, which should be optimized to increase the conversion rate, or which part is ineffective; it must be adjusted accordingly.

Step 8: Replication model:

Selling more other products, providing more value to the market, increasing profits, and increasing customers.
I have seen many people doing dropshipping do this. They sell very successfully. Why do you not try?
What are the pros and cons of dropshipping?
Pros
Not much capital is required
Perhaps the biggest advantage of Drop Shipping is that you can start an online business without having to invest large sums of money in inventory. If you do business in a traditional form, you will have to spend a small investment in inventory.
With the Drop Shipping model, you will not have to buy anything unless you have sold the item, and the customer has paid. If you don't need to invest in inventory, you can start a successful dropshipping business with very little capital.
Easy to get started
Starting an online sales business is usually easier when you don't have to deal with physical merchandise. With Drop Shipping, you don't have to worry about:
Manage or pay for the warehouse
Packing and shipping of orders
Track inventory on books
Handling declarations and domestic consignments
Continuous ordering of products and managing inventory levels
Low cost
Since you don't have to deal with inventory purchases and stock management, your management costs will be pretty low. Many successful dropshipping businesses set up a home office with just one laptop and spend less than $ 100 a month. As you grow, these costs may increase, but still less than in traditional businesses.
Flexible location
A dropshipping business can move anywhere with an Internet-connected device. As long as you can easily communicate with your suppliers and customers, you can start and manage your business.
Select product type
Because you don't have to spend money buying the items you sell, you can offer a wide range of products to your potential customers. If a vendor stores a catalog of goods, you can list them all on your website for free.
Easy to scale
With a traditional sales business, if you want to get 3 times more sales, you will have to spend 3 times more time and effort than usual. By leveraging dropshipping providers, most of the additional order processing work will be handled by these vendors, allowing you to scale your sales with less effort for this sales increase. Revenue growth will always bring more work - especially customer service - but businesses that use a drop shipping model are only relative to a traditional online business.
All of these benefits make dropshipping an attractive business model for both newbies and established entrepreneurs. Unfortunately, dropshipping isn't just about roses and rainbows, all of this convenience and flexibility comes at a price.
Cons
Low profits
Low profits are the biggest downside to a highly competitive dropshipping business environment. Because it is easy to get started with and the investment and operating costs are minimal, many merchants will set up a shop and sell bargain items to increase sales. They have invested very little to start a business so they can afford to operate with low sales.
Yes, merchants often have low quality and poor websites to serve their customers, but that doesn't stop customers from comparing the prices of the products you sell. This fierce competition will quickly destroy the matching profits. Luckily, there are many ways you can mitigate this problem by choosing the right options for the drop-shipping model.
Inventory issues
If you stock up on all of your stock, it's easy to keep track of items that are out of stock, but when you source from different warehouses, also ordering from many other merchants, you will It is difficult to keep track of where our goods are. Meanwhile, there are a few ways you can better synchronize your inventory with suppliers, these solutions are not always possible, and not all vendors support them.
Transport is complicated
If you work with multiple suppliers of products on your website, you will be from different suppliers - this will make your shipping more complicated.
If a customer places an order with 3 products from different suppliers, you will incur 3 shipping costs for each product sent to the customer, but perhaps you will be difficult to ask for the customer. pay shipping charges for these 3 products because customers often take your shipping charges for granted. And even if you want to charge a shipping fee per item, automating these calculations is tricky.
Joint responsibility
Have you ever blamed something that was not your mistake, but still have to accept responsibility for it?
Even the best dropshipping vendors make the mistake of fulfilling an order - mistakes they will be responsible for and apologize for. Poor quality and mediocre suppliers will cause endless frustration with the loss of goods, damage to goods, and poor packaging, which will hurt your business.
Difficult to control branding issues
For Dropshipping businesses, brands are an extremely difficult problem for them. The customer may be dissatisfied with the business about the quality of the product, or simply because the shipper delivered too slowly.
How do you control the above if you are not the real manufacturer and delivery unit?
Many competitors
Because of the easy entry into the market, you will likely face a large number of competitors in the industry. The battle for quality manufacturers can be very tough and fierce.
Other problems arise
Dropshipping businesses will face problems that traditional businesses never meet, such as different manufacturing partners requiring different service fees and shipping costs. The goods will also be more complicated and expensive than usual; the uncontrolled warehouse can pose great risks to the business, etc.
Dropshipping is not a perfect model or a free way to build a successful business. This model has certain advantages but comes with several complex issues that you need to solve.
The good news is that with carefully crafted and well-structured plans, most problems can be solved and won't hinder you from building a successful dropshipping business.
Related posts:
Conclusion
I hope the above sharing will help you get an overview and correct view of the Dropshipping business model. The interesting point of Dropshipping is: You can use Dropshipping as a test before actually engaging in production and sales on a traditional sales model.
Therefore, Dropshipping is not only suitable for startups or new entry to the market, this model is also useful for organizations and companies that have been operating for a long time in the market. Thank you for watching the article. Good luck!
New Posts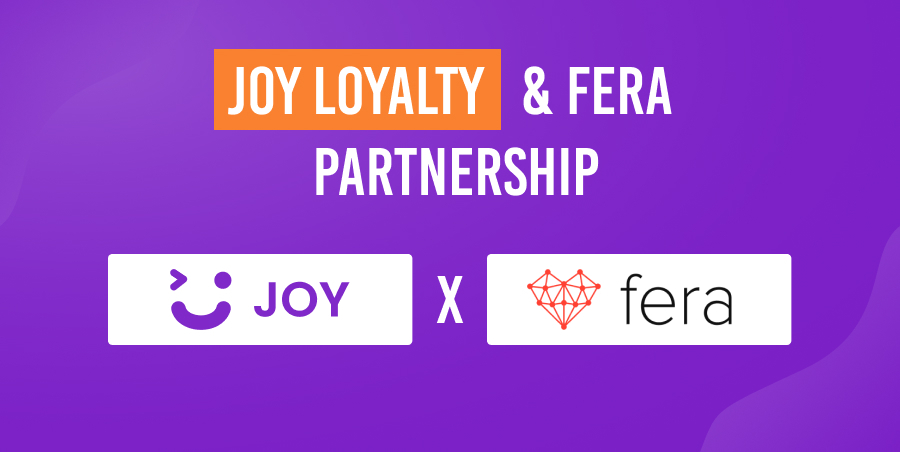 Subscribe
Stay in the know
Get special offers on the latest news from AVADA.
40k
subscribers has been joined!
Earn $10 in reward now!