17 Best WooCommerce Search Plugins to Boost Sales
As a WooCommerce business owner, we're sure you want to provide your customers with the greatest possible experience. Providing sophisticated search tools is one of the most efficient ways to do this. Nowadays, every store needs a powerful search engine that can swiftly and easily find items.
A simple search feature is no longer sufficient; you must ensure that it is quick, efficient, and gives accurate results in real time.
Luckily, there are a variety of WooCommerce search plugins available to assist you in creating a strong search engine for your WooCommerce store. Today's article will give you a list of 17 best WooCommerce search plugins to Boost Sales for your store.
Why Use Product Search Plugins For WooCommerce?
Due to the high level of competition these days, it's extremely crucial to guarantee that once visitors arrive at your site, they can locate what they're looking for. As a result, an advanced search box is required.

Visitors may find it easier to locate products they wish to buy if you have a tiny WooCommerce store with a few products. However, customers may find it increasingly difficult as you expand and add more items and categories, and they may become dissatisfied and abandon your website. Thus, improving search choices is crucial.

With the greatly advanced search capabilities that plugins provide, using product search plugins can dramatically improve your customers' experience on your site.
Related post
1. Doofinder
Doofinder is one of the finest WooCommerce product search plugins. It employs artificial intelligence to learn from the actions of customers and enhance the choices it presents. It shortens the search process and gives users the best results.
Doofinder is lightning quick and provides precise results depending on your website's content. With the autocomplete tool and faceted search, visitors may quickly locate what they're looking for. This plugin also includes real-time statistics, which may help you better understand your clients' search habits.
Moreover, Doofinder detects spelling and phonetic problems, as well as synonyms, ensuring that users always discover what they're looking for.
Key Features
Statistics in real time
Autocomplete and synonyms.
Customize your site search by adding banners and special deals.
Search by image and voice
Recognizes faults in spelling and phonetics, synonyms.
Faceted navigation
Geolocated search
Pricing
There is a free version of this plugin. The Basic and Pro versions cost € 35 and € 59 per month respectively. The price of the Enterprise plan is customized based on the number of requests per month, so you need to contact Doofinder to know the exact cost.
2. FiboSearch - AJAX Search for WooCommerce
FiboSearch - AJAX Search for WooCommerce is one of the best free WooCommerce product search plugins on the market at the moment, which enables you to search for products by title, long description, and short description.
In the live search results, your visitors can also search for product image, price, and description. You can allow details panels with additional information, such as an add to cart button with a quantity field and product data. You can simply customize the search bar by adding labels, colors, photos, preloaders, and other auto-complete options.
This plugin also offers terms search, improved sorting, Google analytics support, WPML compatibility, and a minimum amount of character options.
Key Features
Search by product title, long and short descriptions, and SKU
Display product image, price, description, and SKU in live search results
Mobile-first - a dedicated mobile search option for a better user experience.
Extended information panels – "add to cart" button with a quantity field and more product details
Terms search – search for product categories and tags
Customizable minimum number of characters necessary to display suggestions,
Pricing
Free
3. Premmerce WooCommerce Product Search
Premmerce WooCommerce Product Search is another powerful and solid WooCommerce search plugin. The plugin enhances the flexibility and efficiency of the WooCommerce product search and provides more search results thanks to spelling correction.
This plugin adds a strong search button to your WooCommerce store, improving search results and the search experience of your customers.
The strongest point of this plugin is that the search button is AJAX-based, which means visitors can search for and locate items without having to reload the website.
It has numerous search result customization options, such as specifying a minimum number of symbols required to initiate an alive search. It enables users to search for products using SKUs, brief descriptions, etc.
Key Features
Spelling correction feature
Sort the results by relevance.
Choose the minimum number of characters required to initiate a live search.
Search term auto-completion
Live search button
WooCommerce standard widget
Products search using the SKU, images, and a brief description.
Pricing
The single-site, 5 sites, and unlimited sites licenses of this plugin cost $49.99, $129.99, and $329.99 per year respectively.
4. Advanced Woo Search
Advanced Woo Search is a fantastic WooCommerce search plugin. Users may search for products using the title, categories, IDs, tags, SKU, etc. It also enables AJAX search and presents results with all of the information, price, and image, making it simple for users to locate what they're searching for.
This plugin also prioritizes search results, identifies plurals, and even recognizes synonyms. Additionally, it works with WPML, Gutenberg, and all major page builders, including Elementor, Beaver Builder, WPBakery, and Divi.
Key Features
Search by title, content, ID, excerpt, SKU, tags, and categories
Support for the search results page, plurals, and synonyms
AJAX search is supported.
WPML, Gutenberg, and main page builders are all supported.
Option for seamless integration to easily replace your present search form
Pricing
Free
5. WOOF - Product Filter for WooCommerce
WOOF is a popular WooCommerce product search plugin, with over 100,000 active installs. Customers may filter goods by SKU, price, category, tag, product characteristics, metadata, and taxonomies. You may also use this plugin as a shortcode and a widget, as well as examine search data using the tool's statistics.
WOOF provides a number of excellent options for developers, which is one of its most notable qualities. If you are a WP/PHP developer, you can utilize the WOOF extension API and default extensions to build HTML items for search forms or even customize product loop templates to suit your needs.
Key Features
Sort by SKU
Filter by color, images, rating
Taxonomies Slider
Drop­down menu for hierarchies
Statistic
Quick Search
Metafilter
SEO links
Pricing
$39
6. WooCommerce Product Search
WooCommerce Product Search would help to make product searches more relevant and quick, which is what visitors always want. This is accomplished by employing logic to improve the relevancy of items in search results. There are advanced settings available to help increase the relevance of products and categories in search results.
This plugin is unique because it provides business insights and search statistics in addition to search-related and live filter functionality. You'll be able to build effective marketing tactics if you know what clients are looking for.
Key Features
A search interface that allows consumers to locate things more quickly.
Customers may use live search to see relevant product data, including photographs, as they enter.
Customers may search using live filters by keyword, category, price range, qualities, and so on.
To locate relevant keyword matches, use advanced search weighting.
Index products automatically, even when they are changed.
Pricing
$49 per year.
7. Smart WooCommerce Search
Smart WooCommerce Search is a free WooCommerce product search plugin that includes AJAX WooCommerce search. It's an excellent WooCommerce search plugin for shops with tens of thousands of products.
Your visitors will be able to locate the items they are looking for in no time thanks to this tool. This tool is completely customizable and can be quickly included in WooCommerce's basic Product Search widget.
This plugin is excellent since it automatically removes "out of stock" goods from search results.
Key Features
Images and prices are included in the search results.
Simple incorporation into standard search widgets
SKU-based product search
Look for products in other categories.
Look for product Tags.
Exclude items that are "out of stock" from search results.
Pricing
Free
8. WooCommerce Search, Filters & Merchandising
WooCommerce Search, Filters & Merchandising is a fantastic plugin for improving your store's client experience. It claims to be the world's quickest and most advanced cloud-based instant search tool for online retailers. The plugin offers many wonderful search options, which enable your visitors to search for products based on their names, descriptions, photos, and prices. The plugin also has an auto-typo correction.
Customized landing pages are one of the features that distinguish this plugin. Store owners may use this tool to design and personalize landing pages for their marketing initiatives.
Key Features
Responsive AI-Based Search
Rich AutoComplete
TurboLinks
Advanced Search Results page
Auto-typo correction
Promotion of products depending on visitor sessions
E-commerce Analytics dashboard
Pricing
Free
9. Predictive Search for WooCommerce
Predictive Search for WooCommerce is a fantastic way to make your store's product search more productive. Customers will be able to search for products using a variety of parameters, including name, SKU, category, tags. You can also combine some of these parameters to find what you're looking for.
This plugin is really simple to set up. You may use a widget, shortcode, Gutenberg block, or even a PHP function to add it to your theme or page builder. As a result, the plugin is suitable for both novice and advanced users.
You will also be able to omit any product, website, or post from your search as you like. A variety of SEO plugins are also compatible with the plugin.
Key Features
Lightweight and responsive
Add a predictive search box anywhere on the page.
Results are 100 percent accurate.
Shows are updated in real time as you type.
Use a shortcode or a widget to create a search bar.
Product names, descriptions, and pricing are all included in the search results.
Pricing
The single site, 5 sites, 25 sites, 50 sites licenses are priced at $99, $149, $299, and $399 respectively.
10. WooCommerce Search Engine
WooCommerce Search Engine is a very strong and simple-to-use WooCommerce Search Plugin that transforms your WooCommerce Store's simple search box into a powerful multifunctional box that facilitates your business.
It is simple to connect and will change the regular search option into an effective tool for enhanced customer experience and profits. Visitors will be able to search for products on your site using various criteria such as product title, category, tag, attribute, etc.
Key Features
Smart autocorrection search
Smart price expressions
Search results page
Search Analytics
Trending Products
Display all variations during the search
Pricing
$69
11. Search WP
With Search WP, , you can add a powerful search feature to your WordPress site. It ensures that search results are based on the relevance of the search keywords. It will also assist you in searching custom fields and taxonomies. Visitors will also be able to search for SKUs, product variations, etc.
Key Features
Add a comprehensive search function to your WooCommerce store.
Keyword stemming improves search results.
There is an option to remove content from search results.
Custom fields are supported.
Analytics insights for growth.
Pricing
The Standard, Pro, and Agency plans are charged at $99, $199, and $399 per year.
12. WPSOLR
The world-class integration with search engines like Elasticsearch, OpenSearch, Solr, and Algolia with WPSOLR ensures that your search never slows down. With its ready-to-use configuration and extendable capabilities, this plugin is ideal for both small enterprises and huge corporations.
You can add a robust search option to your store, which will provide real-time product recommendations from your vast product inventory.
Features
Create a thorough search feature for your store that indexes all of the data available.
Scalable technology to manage any unexpected spike in traffic.
Faster than most search solutions.
Pricing
€199 per year
13. Ivory Search - WooCommerce Search Plugin
Ivory Search is a powerful WordPress search plugin that is easy to use. It improves WordPress's default search and allows you to develop new custom search types.
You may use Ivory Search to create an endless number of search forms and configure each search form individually.
Using the shortcodes, you may place the custom search forms in the site header, footer, sidebar or widget area, navigation or menu, pages, posts, custom post kinds, or anywhere else on the site.
Key Features
Faster search results thanks to an inverted index-based search engine.
Shortcode content can be indexed and searched.
Search WooCommerce products, images, files and attachments.
Use AJAX search to find what you're looking for.
Search analytics
Set up a search form to look for certain content.
Remove a specific piece of content from the search results.
Pricing
Free
14. Reactive Search Pro
Reactive Search Pro helps customers have no trouble finding products on your WooCommerce store. It comes with a robust search builder that allows you to develop and add a powerful search button to your store. The plugin includes 15+ search attributes as well as a drag-and-drop search builder that makes it simple to create and add a search button.
Visitors may search through posts, products, tags, categories. The plugin also features a built-in geo box and location search feature that allows users to search from any location and filter the results by distance. Furthermore, the search page offers a very flexible layout control that can be customized.
Key Features
15+ search attributes
Advanced search and filter options
Grid builder for search results
Category block
Map and location autocomplete
Map radius and location search
Different map icons
Layout style
Pricing
The single-site and extended licenses cost $29 and $3025.
15. Advanced WooCommerce Product Search
Users can search for products in your shop/store using Advanced WooCommerce Product Search , and the results will be displayed in real time to help your store sell more items.
The plugin includes five distinct types of search box styles as well as an endless number of color schemes to complement your theme. With the plugin settings options for WooCommerce, you can configure or monitor all standard Product property/elements, such as the product name, definition, value, SKU, product tags, custom fields, cart add-ons.
Key Features
Products search
Widget and shortcodes to show your WooCommerce search form anywhere you want on your WooCommerce site
Search in the product title, content, excerpt, categories
Enable or disable searches by product category
Search in product excerpt, product content, product categories, product tags
Pricing
The single site, 5 sites, and unlimited sites licenses cost $16, $25, and $33 respectively.
16. Smart WooCommerce Search PRO
Smart WooCommerce Search PRO is a one-stop solution for managing your WooCommerce store's search capabilities. It's a high-end Ajax plugin with a lot of features. The plugin aids you in providing your consumers with a seamless search experience.
This plugin adds a sophisticated Ajax-based search engine to the regular WooCommerce search widgets. It improves the WooCommerce product search by making it more effective, fast, and adaptable, as well as providing users with extra search results.
With the aid of a custom widget and shortcode, you can display the search button wherever on your WooCommerce store.
Key Features
Multiple customization possibilities
Enable/ disable product categories
WPML compliant and translation ready
A custom widget and a shortcode are included.
Shows images and prices in the search results
Items can be searched using SKUs, custom products, variants, and other criteria.
Pricing
$49
17. Ajax Search Pro - Live WordPress Search & Filter Plugin
Ajax Search Pro for WordPress was created to maximize the user search experience. It comes with a live ajax search, which improves the WordPress search experience.
The plugin can also assist you in creating a more attractive and efficient search option for your WooCommerce store. It includes shortcodes and widgets that work with popular page builders like Elementor and WP Bakery. Furthermore, the plugin provides significant customization possibilities to meet your individual needs.
Key Features
Create a search function that works with numerous post types.
Over 60 pre-defined layouts for various layouts.
Images will appear in the search results.
The search logic can be tweaked.
Taxonomy, custom field, and other product filters
Pricing
The regular license is $36.
Final Words
So there you have it, our list of the 17 best WooCommerce search plugins to boost sales, all of which are versatile and packed with great functionality.
Each plugin has its own set of capabilities and setting choices; some are Ajax-powered, while others have more basic functionality.
You can select any plugin from the list that best meets your budget and requirements. We hope you found this compilation post useful and that it helped you select at least one competent WooCommerce search plugin.
Have you tried any of these plugins? What do you think of WooCommerce search plugins? Please feel free to share your thoughts in the comments section below. Thank you for reading and we'll see you in the next article.
New Posts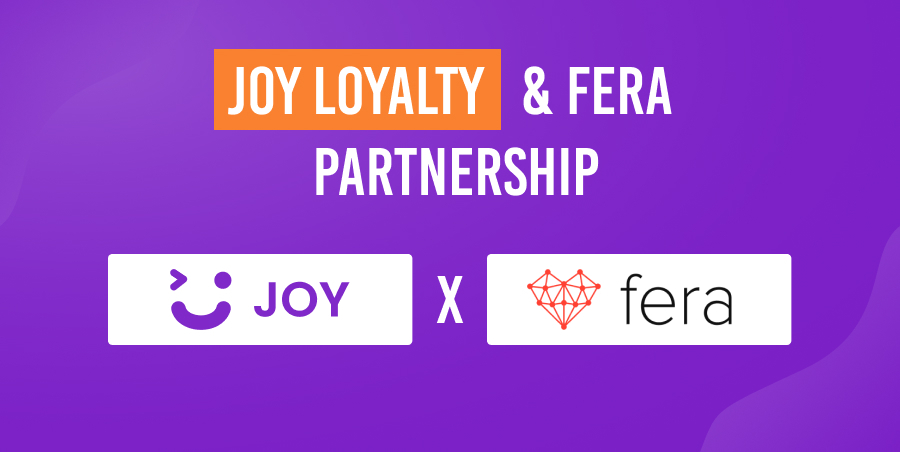 Subscribe
Stay in the know
Get special offers on the latest news from AVADA.
40k
subscribers has been joined!
Earn $10 in reward now!