Customer engagement for eCommerce: 8 Proven Strategies and 6 examples for you to learn
When we enhance customer relations, service and support are what we often think of. You expect these teams to be effective, resourceful, and dedicated when assisting customers in dealing with their issues.
Nevertheless, maintaining customers goes beyond high-quality customer service. Satisfying customers and stimulating them to pour more money into your brand is not enough. Actually, this could lead them to feel transactional and less valuable to your company.
Instead, it's important to enhance the customer experience to increase the long-standing with your brand. You'll need to show that you respect your relationship with them and not just the money they invest in your business. Therefore, you should necessarily have consistent engagement with customers, showing your dedication to their demand.
In this post below, we'll talk about Customer engagement for eCommerce: 8 Proven Strategies and 6 examples for you to learn. Read on to explore them!
What is customer engagement?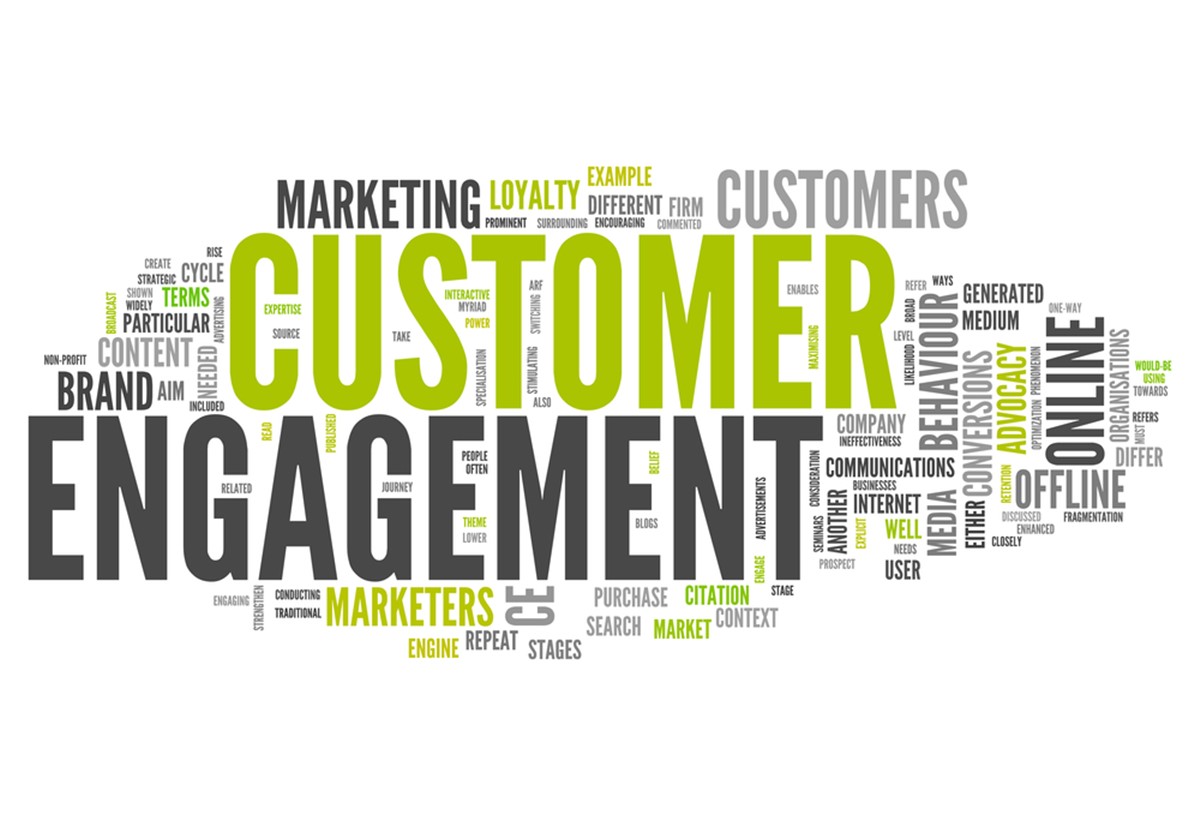 Customer engagement is the process of connecting with customers via a number of channels and empowering your relationship with them. For a lot of businesses, this process starts with the first connection and extends beyond the point of buying. Companies are able to engage with customers through social media, email, websites, blogs, forums or any other space where they're interacting or consuming content.
The key is to provide customers with something of value beyond your goods and services. High-quality goods lure clients at first; relevant content will aim to keep them around. Marketers often leverage this in what's called customer engagement marketing.
Basic customer engagement strategy (for all kinds of business)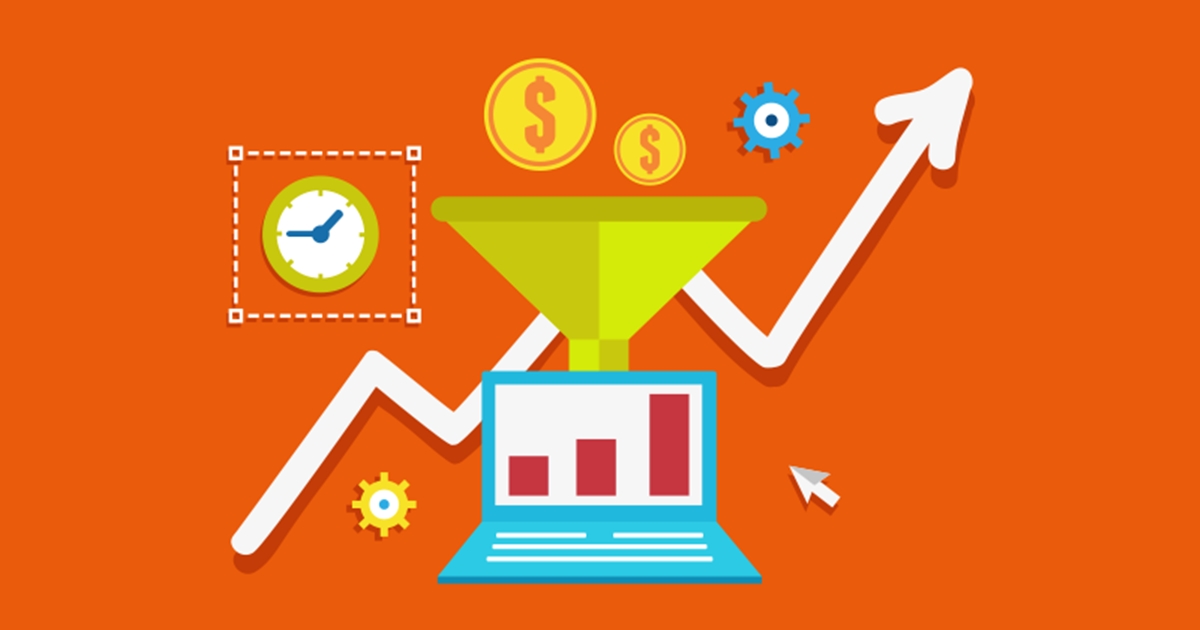 Build a unique brand voice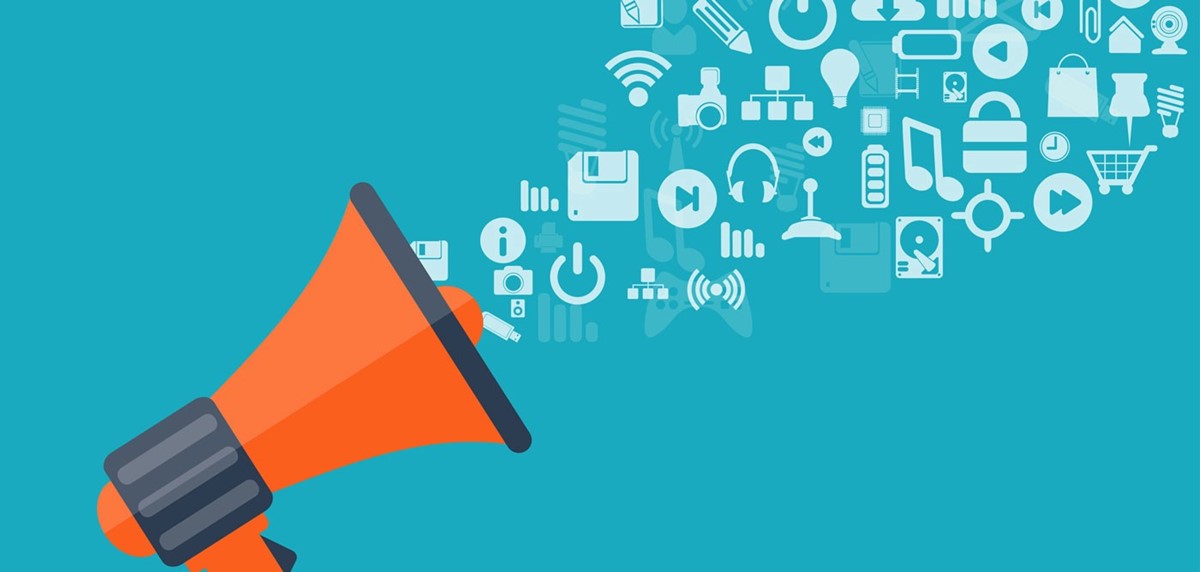 A brand with a personality makes more customers engaging with it. A lot of brands make themselves different by using a unique brand voice. This helps to personify the company and create a more relatable and memorable brand for its customers.
For example, Glossier is an eCommerce makeup and skincare brand that differs from competitors through the formation of a playful, authentic personality. Women want to be a "Glossier Girl" - someone who accepts their authentic self and considers skincare and makeup as a way to beautify their existing features, instead of covering them with other beauty products.
A brand voice aims to build your company as a thought-leader in its sector. Customers will see you as a specialist who can come up with advice on various products and services.
Use social media to engage with customers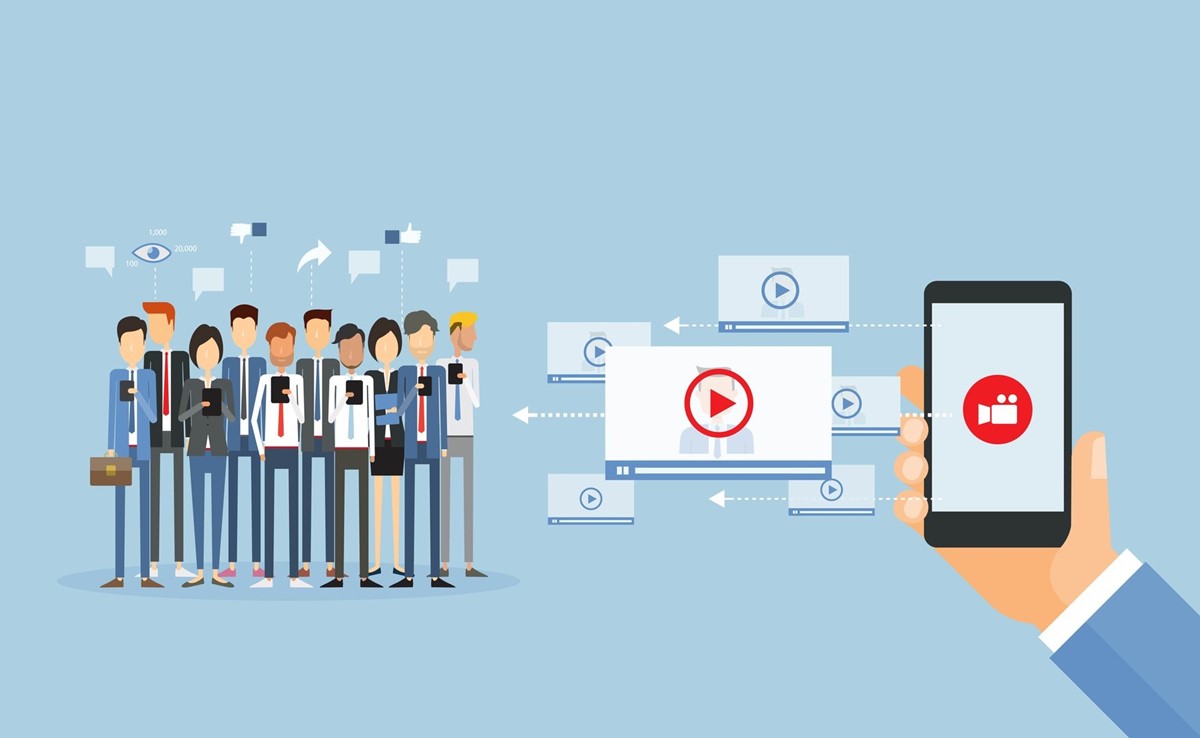 When you share your brand voice with other people, it will become stronger and stronger. Begin with establishing a personality on social media, as you would do with a personal account. Upload content that matches your brand values and shares messages that convey the same meanings.
Social media is a perfect choice to get engaged with customers that might not have found out or interacted with your brand.
Personalize customer experiences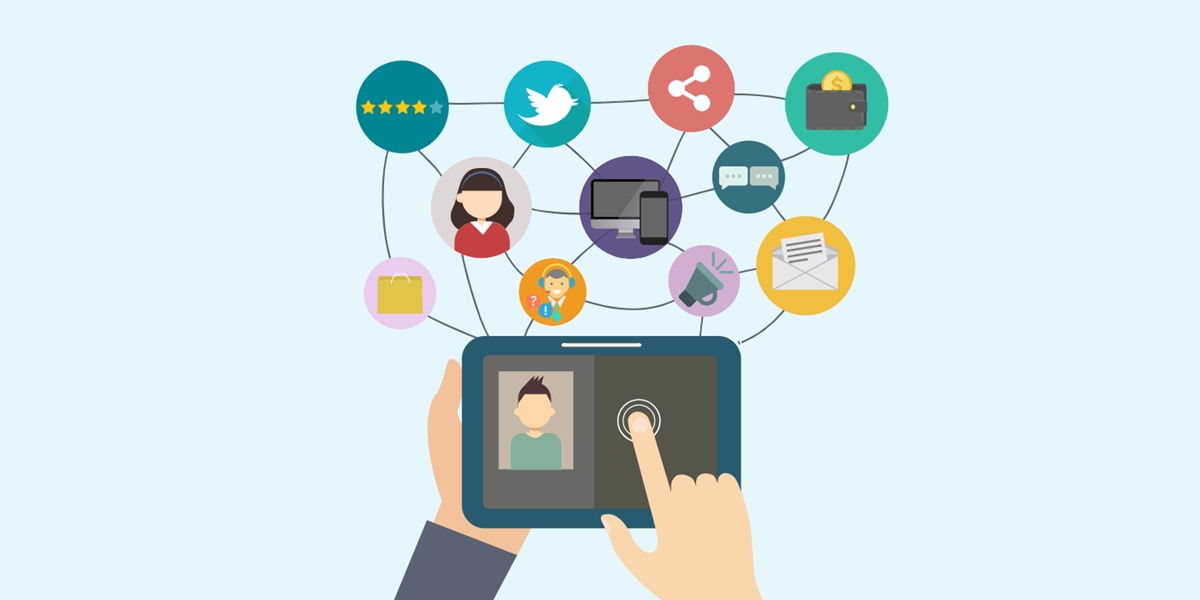 Several companies, such as Amazon, run software creates recommendations based on previous purchases or search history. Not all companies have to spend money on such complicated technology. You can try other ways to personalize customer experiences, like questioning customers about how you can support them.
Several companies begin the customer journey by requesting them to fill in a user profile and do a quiz that gets them to choose preferences. For example, by questioning customers what types of their skin and hair are, Birchbox can personalize goods in their subscription boxes every month. Thereby, you can gain customer feedback when they begin experiencing, then satisfy the customer from then on.
Create and share content based on customer history
Feedback surveys can assist you in building and sharing content based on what customers have bought in the previous time. Nevertheless, different from Birchbox, these suggestions are not important to the customer experience. Instead, they support each other and add a special touch that goes beyond the expectations of your customers.
Take an example. Spotify creates a Discover Weekly playlist, which is a list of songs designed for every user and makes sure they'll love. This feature combines an algorithm that identifies the "taste profile" of each person based on the songs they listen to and similar songs in other people's playlists. This strategy is a unique offer that proves how Shopify is supporting users by discovering more content they may fall in love with.
eCommerce customer engagement strategies
Importance of customer engagement for online business
It's not surprising at all that people often like individual attention. No one wants to think that they're just a number.
We'll invest our money in something we want, but almost all of us will be willing to pay more if it's accompanied by better service.
It's reported that 86% of customers will pay more if it offers a smoother customer experience. By 2020, customer experience is anticipated to be a larger brand differentiator than price and even products.
Hence, spend more on customer engagement if you want better retention and lots of conversions.
Show customer what makes your product better than others
To stay ahead, you'll need to show your customers what makes your products or services better than that of competitors. A value proposition is essential to do that.
What products or services does your company have? How do these products or services bring benefits to your customers? Can these ones give the answers to your customers' problems, mitigate or better their situation?
The relevance of your company to your clients directly leads to how excellently your value proposition answers those above questions.
Focus on creating engaging content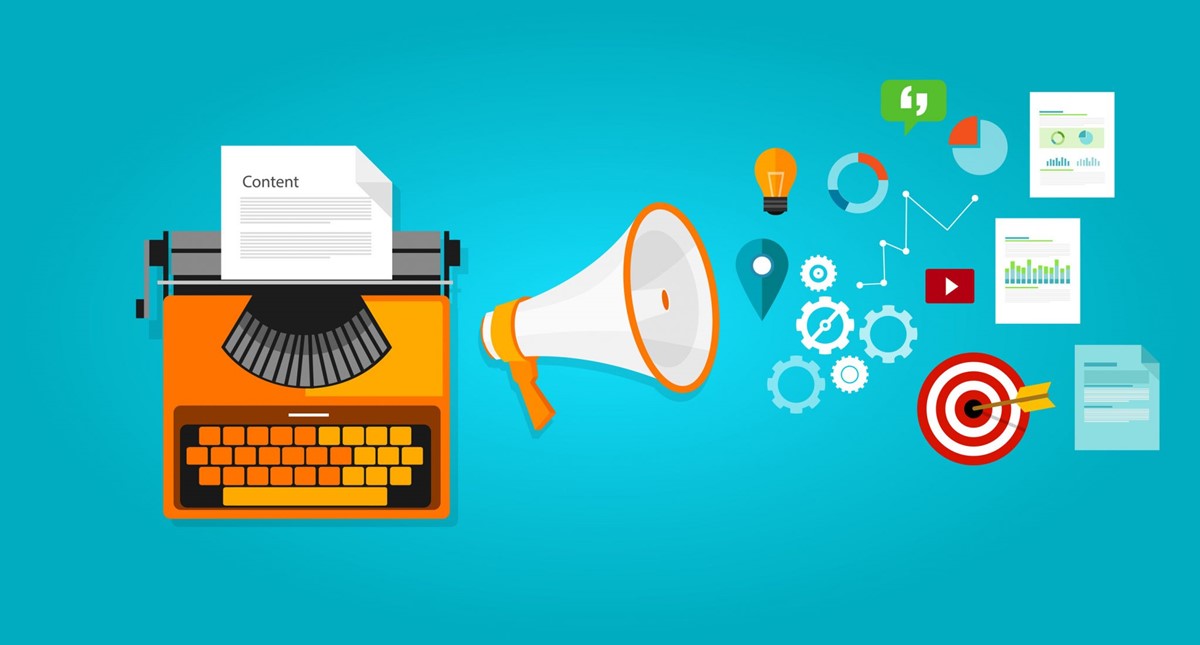 An engaged audience is more than several potential customers. They are a community. The point of building appealing content lies in the balance of three factors: (1) something your audience likes, (2) something that is connected to your brand, and (3) it brings value to the readers.
Shopify builds content that is not restricted to the company. The Shopify blog has some posts related to the pain point of the eCommerce industry in general, and the method can support the small and medium players. ASDA does it via their Youtube channel and Mum's Eye View. They cannot have enough followers on brand channels. Hence, they built something that is important to their clients. They've received a lot of benefits from their video content marketing strategies, achieve new views and followers with each video they post, without fail, every Friday.
For beginners, it's fairly challenging to come up with content ideas, especially along with considering the above factors. However, you should be patient and gradually create your greater content that is really mattered to your customers.
Make sure your website is mobile optimized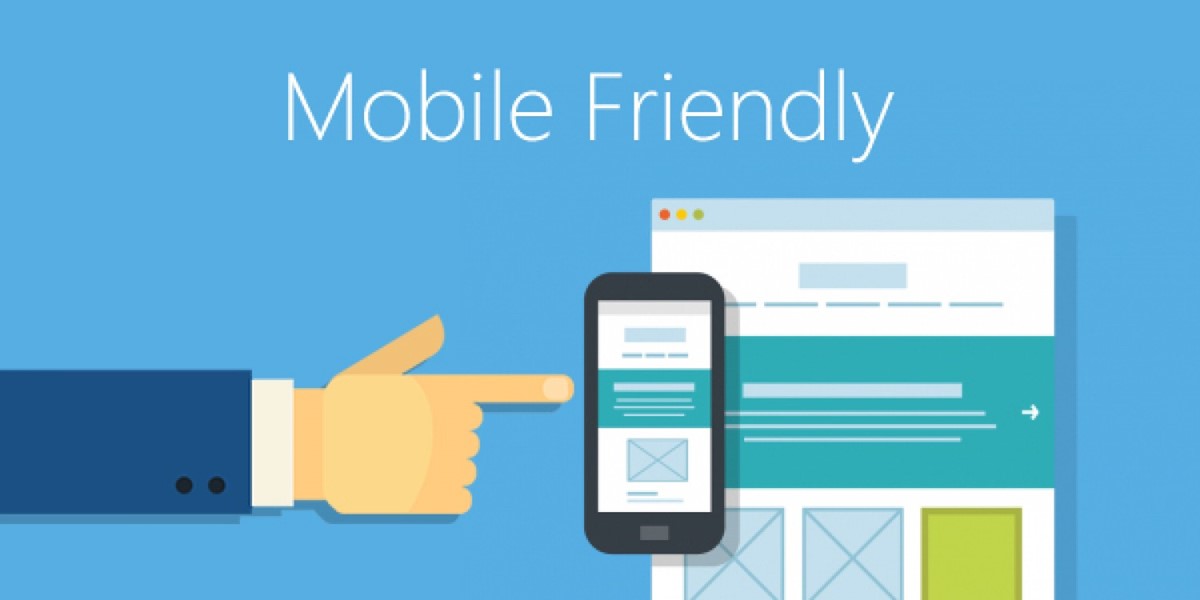 Now, most people are probably looking for anything online by using their mobile phones rather than their computers. Besides, people tend to exit a website if it's not mobile-friendly. Plus, over 50% of mobile users will exit a site that takes more than 3 seconds to load.
To make a good mobile site, use the following checklist from Google Developer Pete LePage to ensure that your eCommerce website is optimized for mobile.
Basic mobile optimization
Responsive design

Page speed

Hosting speed
Homepage and site navigation
Maintain calls to action front and center

Maintain menus short and sweet

Make it simple to get back to the home page

Don't allow promotions to steal the show
Site Search
Make site search visible

Make sure site search results are relevant

Apply filters to enhance site search usability

Instruct users to have better search results
Commerce and conversions
Let users explore before they commit

Let users buy as a guest

Utilize existing information to optimize convenience

Utilize click-to-call buttons for complex tasks

Make it easy to complete converting on another device
Form entry
Streamline form entry

Select the simplest method for each task

Offer a visual calendar for choosing dates

Minimize form errors with labeling and real-time validation

Create efficient forms
Usability and form factor
Optimize your ENTIRE site for mobile

Don't make users pinch to zoom

Make product photos expandable

Show users which screen orientation works best

Keep your user in a single browser window

Avoid "full site" labeling

Be clear on why you need the location of a user
Engage with customers on social media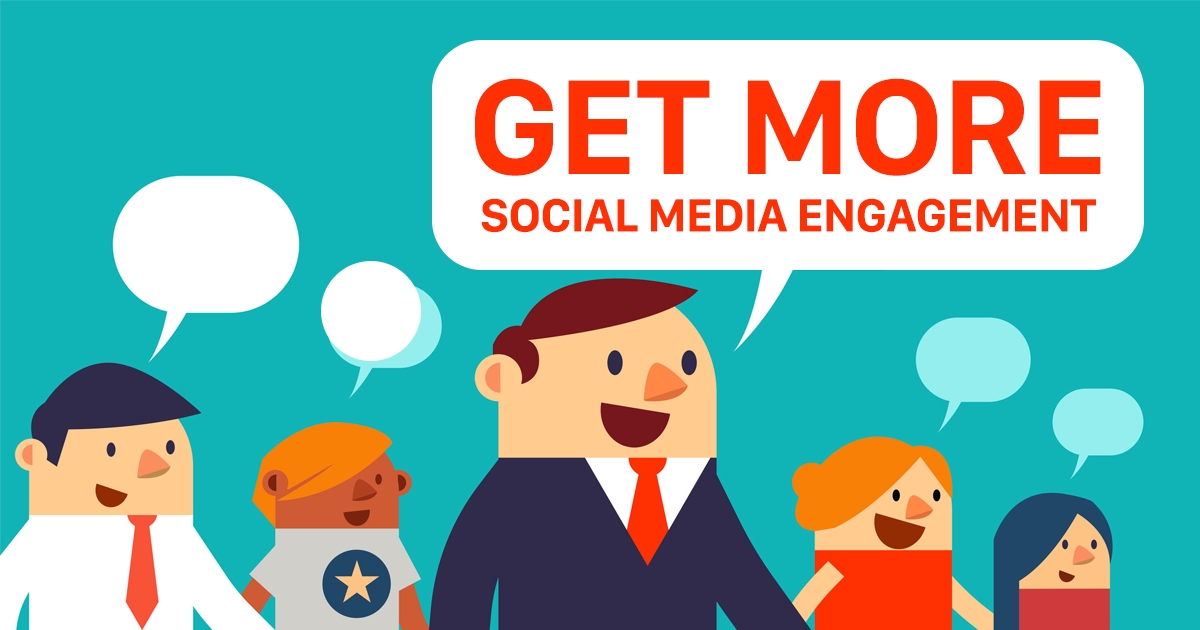 Thanks to social media, we have an opportunity to access a channel for conversation. The chance to communicate with the customer one a real-time basis is the right place to stimulate engagement.
The presence of social media allows you to divide the content you design, make it snackable, and approach your audience through it. People often share things that are important to them, so when you build content that affects your audience and offer them in a format that is simple for them to absorb, they share it. It both enhances your brand reach and brings one more person to your community.
Enable customer feedback/review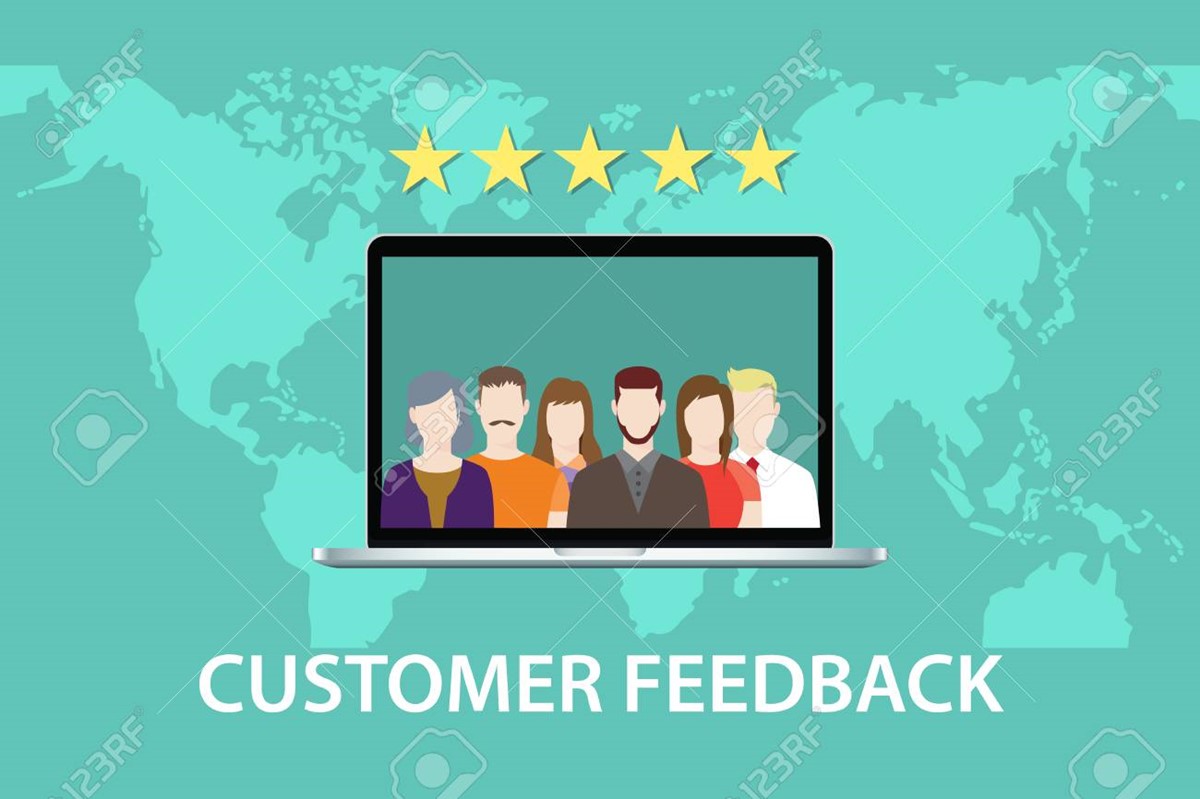 It is really terrible when you're talking, but no one is listening, isn't it?
Stimulating your customers to give feedback is one of the easiest ways to enhance your customer engagement in eCommerce. Offer them a comment box or let them give ratings to your organization.
However, letting your clients speak is not enough. You also need to show that you are listening. Otherwise, this plan will make your customers think that you pretend to listen but actually don't care.
Engage unhappy customers
Customer churn is a significant issue. If this number can be lowered, your company could raise your profit by a maximum of 125%.
Unluckily, unhappy customers won't allow companies to know before making a decision on taking their business elsewhere. One customer who complains to you would lead to 26 people not saying a thing.
That's the reason why you should engage unhappy customers on time before they turn away from your business. In order to do this, provide surveys with every transaction and allow those channels we discussed before.
Keep track of significant days
As mentioned prior, people often wanted to be treated as individuals. You can interact with customers on their birthday or anniversaries to pay this personal attention to them.
On that special day, they may not have bought your product if you do not reach out to them. It's really good as you can provide them a special deal, a private discount for their purchase.
You need to ensure that you add some value to the offer. It's essential to present that kind of eCommerce personalization throughout your website.
Offer loyalty programs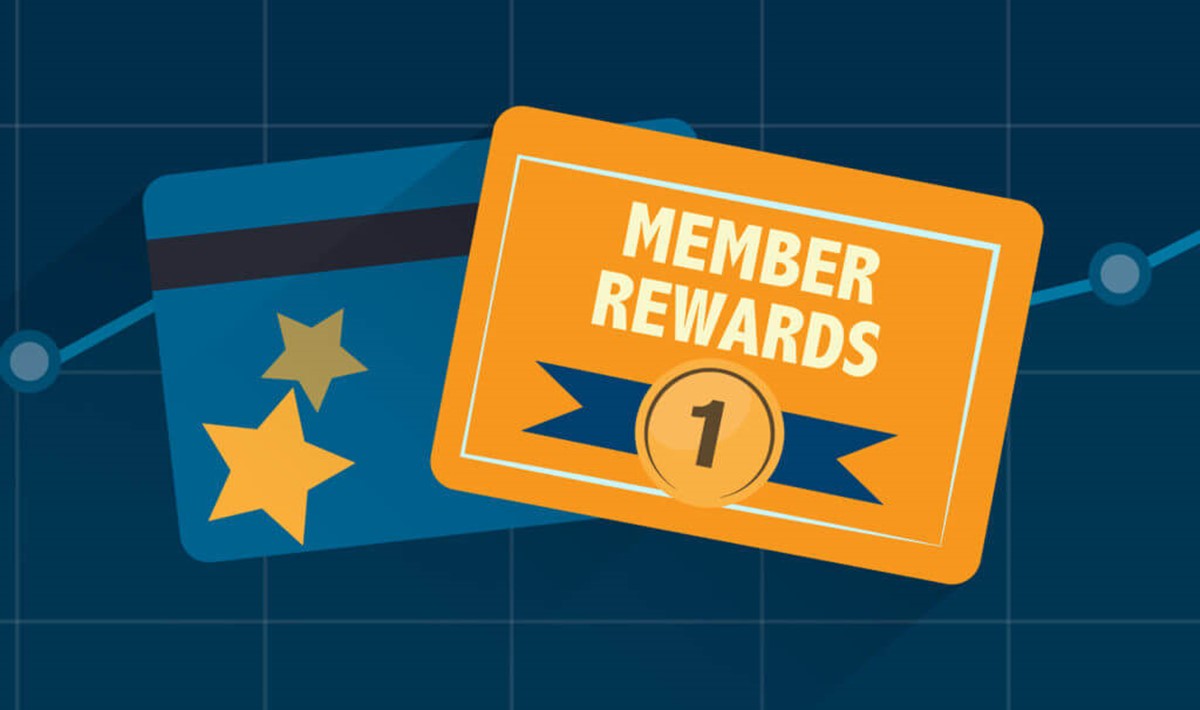 It's effective to build ongoing engagement with your customers through loyalty programs. If you can maintain your customers engaged with your loyalty programs, you will have a better understanding of who your customers are, what they're finding, and then you can provide them with that.
Customer engagement best examples for you to learn
Build engagement through branding - Chubbies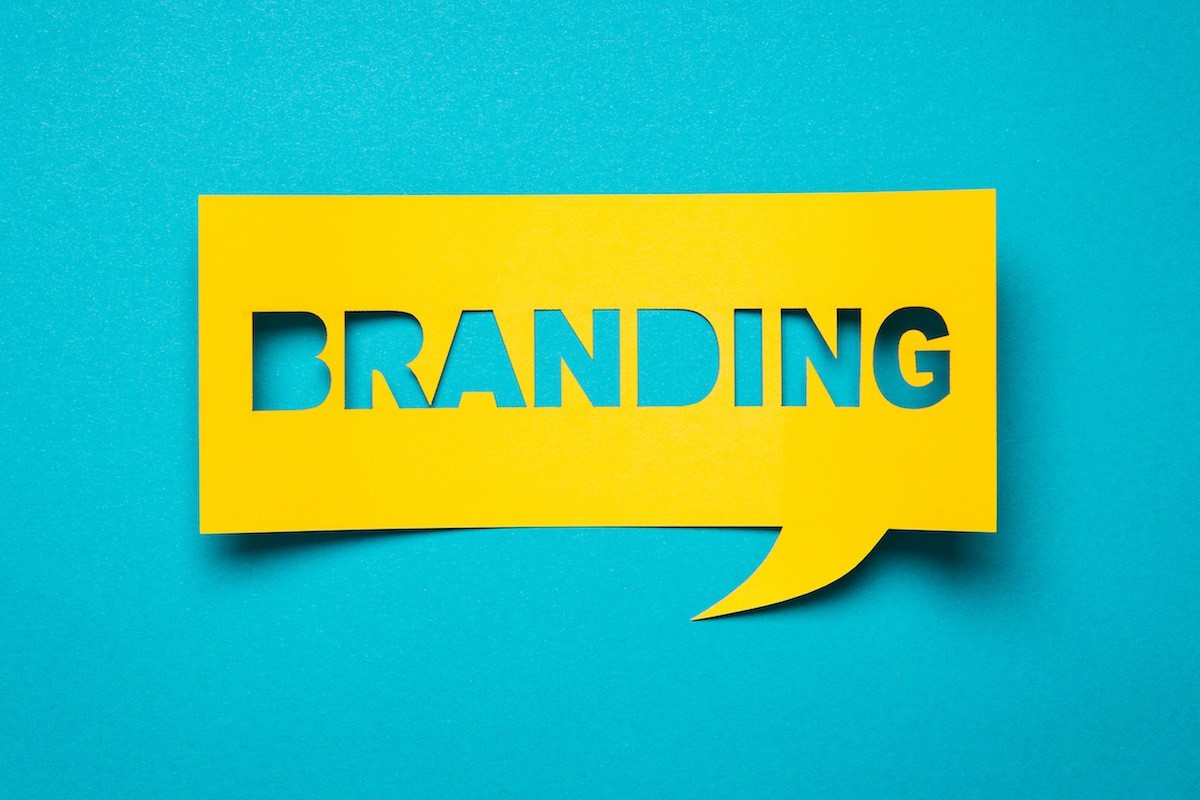 Thanks to strong branding, customers will want to engage on an emotional level, which is the most long-term and close connection customers can have with you.
Smart branding masters understand how to take advantage of every copy chance to match their messaging.
Chubbies is considered one of the good examples of a company that creates engagement through branding. The playful and spot-on frat bro marketing of Chubbies has moved into their Millennial market. They don't allow any chance to slip to integrate their voice into the content. They provide it with a microcontent as they understand the small details add up to draw the big picture.
Encourage brand advocates to become community leaders - Free People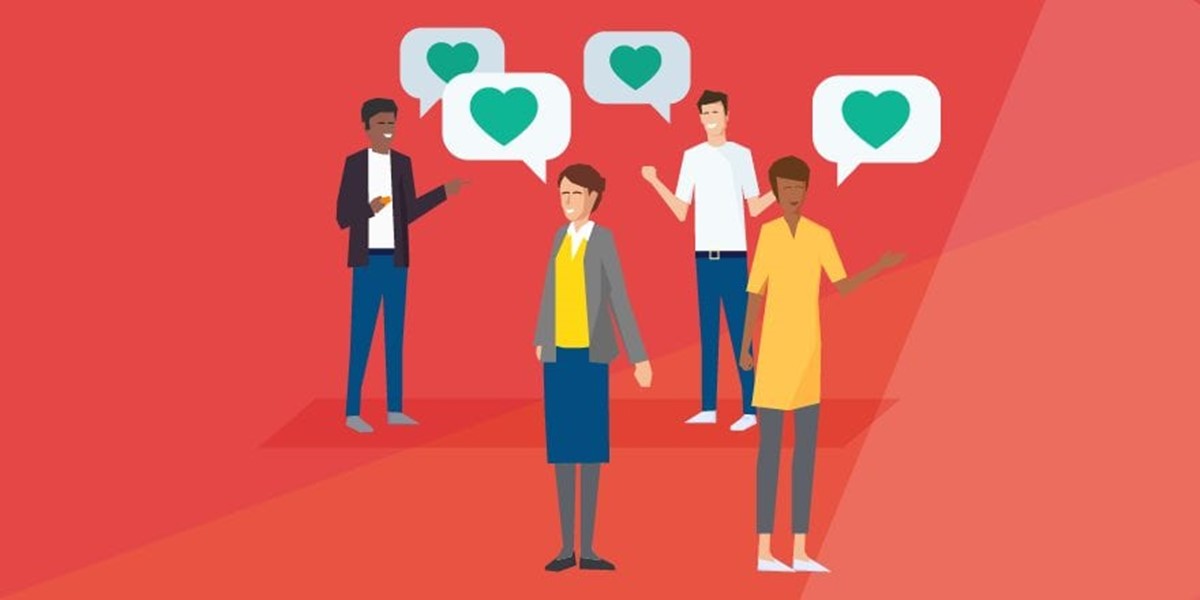 Your most-engaged fans might follow your brand on a regular basis on social media.
Although engaged, these are the most significant customers to create relationships with. If you do it correctly, these brand fans can become influential brand advocates who can build viral engagement.
It's extremely effective to create a customer community to promote long-term engagement. Many customers may not express their loyalty through various purchases. However, they are powerful brand advocates who use word-of-mouth referrals to provide you with new traffic backed by the trust of social proof.
You can find and reward these brand fans by:
Starting on social media. Look for customers who share your posts usually.

Begin conversations with them to start a relationship, and consider capitalizing on their passion for your brand.

Post coupons on social media pages to give to people who actively follow you. Then you see which followers redeem those coupons and contact them with other offers.

Consider how to make your brand fans work for you.
For instance, Free People understood that their fans were the most suitable people to write for their blog as they knew correctly what their target audience cared about. Hence, their most powerful fans write on their blog, which resulted in highly engaging content.
Personalized outreach - Taco Bell
We may feel very happy and surprised when our favorite store sent us a coupon on our birthday.
Nowadays, technology enables digital marketing to promote this personalized engagement.
People are overwhelmed by content and customer marketing slogans. One of the best strategies to stand out is to do something surprising to customers.
You can attract them by providing real-time, personalized deals, and content marketing. Taco Bell is a good example of this. Its location-sensitive specials made it relevant to clients immediately when they needed it.
Reward programs - Designer Bum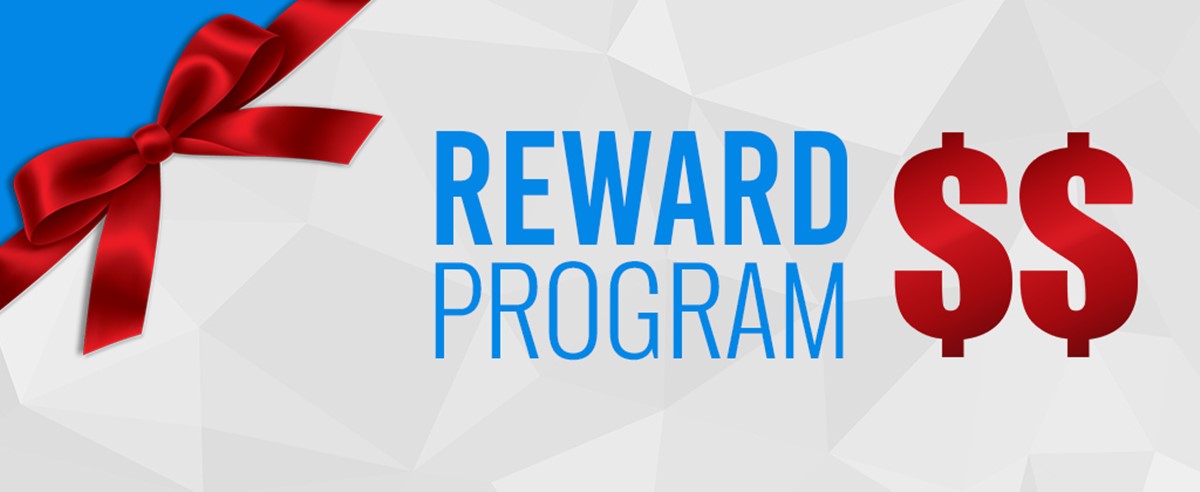 The aim of any rewards program is to keep customers and boost customer loyalty. This makes sure that your clients are engaging with your brand, and they would like to interact with you. To measure your rewards program engagement, use your points redemption rate.
As your clients have points, you want them to return to use them. Nonetheless, your most loyal customers get hectic; they don't have time to remember about redeeming their points. Therefore, to keep a high redemption rate, it's important to have an optimal redeeming process.
Designer Bum is a great example of a fun rewards experience. With a VIP rewards program, they provide customers in the highest tiers with the opportunity to get more points per dollar spent than the lower ones.
Their VIP tier branding offers customers the chance to get badges. This is a perfect tool to engage customers.
Designer Bum has upgraded their game to a higher level with a creative board game design that players can try to gain the top "Star Gazer' status. This offers wonderful customer experience by making it fun to get rewards. The concept of getting a badge stimulates customers to share this result with their friends.
Personalized email - Arteza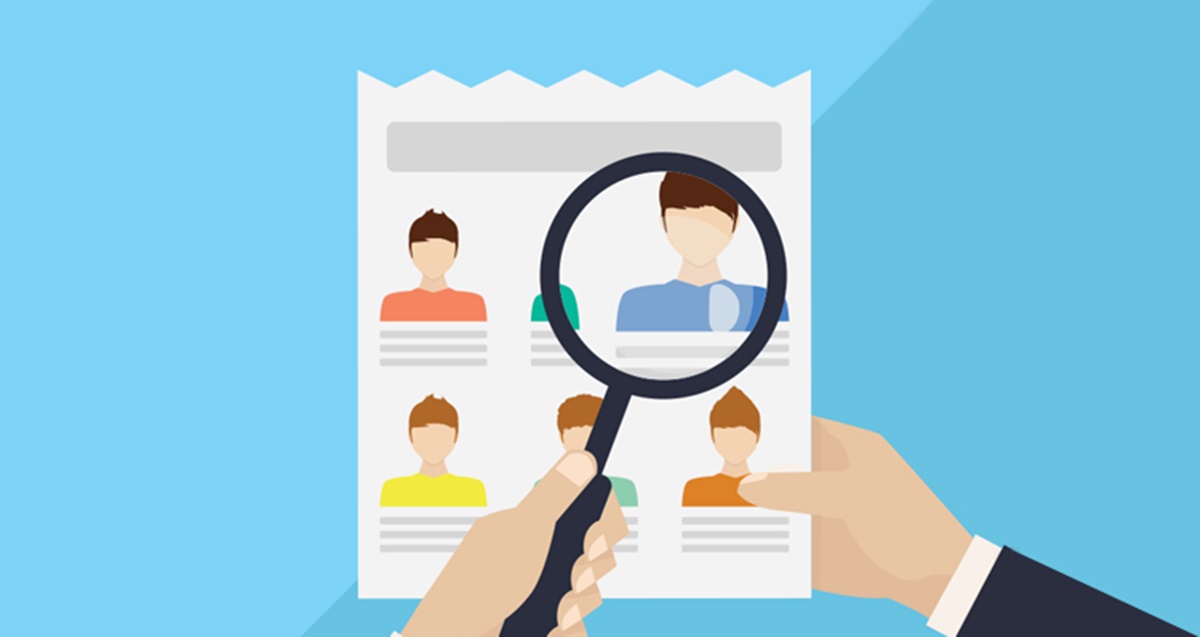 It's always important to provide every customer with a warm welcome. Sending an engaging welcome email is one way to do this. A welcome email is the beginning personalized interaction that your rewards program can send to a customer.
When it comes to an engaging personalized welcome email, Arteza is a great example. Arteza designs emails with bright colors, which will give customers the first impression consistent with the brand image of Arteza. Besides, the emails also are inserted with GIFs to bring a more interactive and engaging experience to clients.
Playful win-back email - Paul Mitchel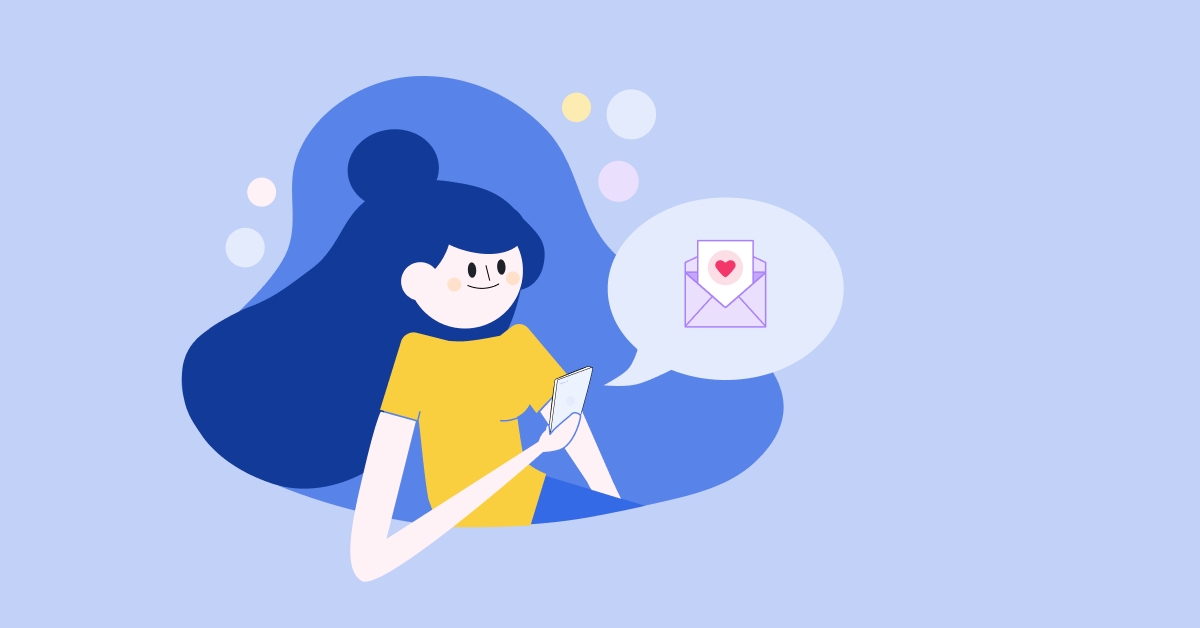 If a customer is disengaged, you can try win-back email campaigns to rebuild the relationship with him/her. And Paul Mitchel is a good example of this.
One of the best marketing strategies is to appeal to the emotions of your customers. Use playful and fun language to bring a sense of FOMO to your clients.
"We miss you" or "Are you really leaving" can make a serious situation become light-hearted. This is because these messages bring a sense of permanence to the customers and make them avoid that loss.
With their playful win-back email, Paul Michell succeeds in appealing to the emotions of their customers. Using a powerful headline, a gorgeous graphic made from their products, and a reminder of why their newsletters offer value, they can make their disengaged customers pay attention to the call to action and get them to re-engage.
Conclusion
Through this article Customer Engagement for eCommerce, we bet that you've got some knowledge of customer engagement and updated some effective strategies to engage your customers. If you have any questions or concerns, leave them in the comment box.
Hope you find this post helpful. Thank you!
---
Sam Nguyen is the CEO and founder of Avada Commerce, an e-commerce solution provider headquartered in Singapore. Sam aims to support more than a million online businesses to grow and develop.
New Posts
Stay in the know
Get special offers on the latest news from AVADA.