9 Best WooCommerce Sales Funnel Plugins To Boost Your Conversions
Building a sales funnel in Woocommerce is a critical marketing strategy for any eCommerce company. If you haven't already done so, you may be passing up on prospective clients. However, doing so with WordPress requires developing multiple essential pages and predicting customer behavior, which might be challenging if you're new to this concept. Thankfully, you don't need any technical knowledge to create an enticing sales funnel that converts lead into recurring clients. If you already have a WooCommerce store, you just need a few plugins, a well-planned customer path, and, of course, your product.
There are several WooCommerce plugins available to assist you in optimizing your sales funnel so that you can generate more money from your present visitors. The most outstanding WooCommerce plugins you'll discover here will help you generate more money from the visitors you currently have on your WooCommerce site. We've hand-picked the top 15 best WooCommerce sales funnel plugins to boost your conversions in this article. We will also show you the outstanding features and the prices of these plugins. So, let's dive in!
Related Articles
Advantages of using WooCommerce sales funnel plugins
It's simple to set up an online shop with WooCommerce, but the default features and settings aren't designed to help you sell more things. According to industry statistics, just 10% of customers will add anything to their shopping carts. After doing so, 60-80% of them leave their shopping carts without purchasing any kind.
Fortunately, there are a plethora of WooCommerce plugins available to assist you in increasing conversions so that you may generate more purchases from your present visitors. Using WooCommerce sales funnel plugins may benefit your shop in a variety of ways, including the following:
Recover sales from customers who have abandoned their shopping carts.
Email marketing allows you to stay in contact with your consumers.
Create shop pages to advertise the most popular goods in your business.
More sales may be generated by offering promo codes.
And so much more.
Let's now have a look at some of the most acceptable WooCommerce sales funnel plugins that you can use with your WooCommerce shop to see which ones are the best.
15 best WooCommerce sales funnels plugins to boost your conversions
OptinMonster
Since it is both comprehensive and straightforward to use, OptinMonster is the most satisfactory lead-generating solution for WooCommerce stores. Create eye-catching Optin campaigns with popups, floating bars, full-screen welcome mats, and more with its features. In addition, OptinMonster enables you to create highly targeted offers, send discounts, and perform various other tasks and functions. Because of its drag and drop editor, creating eye-catching WooCommerce popups that increase your email list and sales is a breeze. Furthermore, it integrates smoothly with the WooCommerce shopping cart system.
Outstanding features:
The sophisticated drag-and-drop builder in OptinMonster enables you to quickly and easily construct aesthetically attractive Optin forms that are geared for the most excellent conversion rates.
Choose the most appropriate campaign type to present the most attention-grabbing offers to your visitors to generate the most amount of interaction.
Detect your visitors' behavior and utilize intelligent triggers to ensure that the relevant campaign is always shown to the right person at the right time.
Precision targeting may be used to design campaigns that generate more leads, attract more subscribers, and produce more revenues than previous efforts.
Create campaigns that respond and adapt in real-time, allowing you to effortlessly customize, segment, and target your audience for exceptional results.
Price: Flexible plans and price options are available for each company type; based on your requirements, you may choose from one of four plans:
The OptinMonster Basic plan is available to any business or individual. It is outrageously cheap each month, costing less than two coffees, costing just $19 per month or $14 if you apply for a long-term payment.
Explore: The Ultimate Guide To Using Optinmonster: Everything you need to know
WooFunnels
WooFunnels is a simple to use sales funnel generator that integrates with WooCommerce. With this tool and many more, lead pages, checkout pages, order bump pages, upsells, and cross-sells are all possible. In just a few clicks, you can design hundreds of distinct sales funnel pages using a variety of different themes. With the drag and drop builder, you can quickly and simply create each page of your sales funnel. Also included is built-in customer reporting, which allows you to keep track of important client and order information.
Outstanding features:
Design Shopify-style checkouts, two-step purchase forms, fast pay alternatives, and more to reduce cart abandonment and improve conversion rates.
Deliver rule-based dynamic post-purchase one-click upsell offers that buyers may accept with a single click and allow buyers to receive them with a single click.
Split testing may help you uncover hidden earnings. A/B tests everything, including headlines, buttons, checkout designs, and other elements.
Track the number of views, conversions, income generated, and other metrics for each page in the funnel to enhance performance.
Cross-sell complementary goods throughout the checkout process depending on the items in the shopping cart, the cart total, and other smart rules.
Price: There are three different price choices available with WooFunnels. After completing the first two levels, you'll be able to use all of the sales funnel capabilities, while the top tier will also get you access to CRM and marketing automation tools:
Starter - $199/year for a single domain name.
Growth - $299/year for a total of 25 sites.
Scale - $499/year includes everything in Growth and CRM and marketing automation software.
SeedProd
More than 1 million websites utilize SeedProd, the most significant drag and drop WordPress page builder available on the market. Easy to use, it comes with a selection of pre-made themes and blocks that will assist you in customizing your WooCommerce product pages, checkout pages, and other areas of your website. Create customized pages for your WooCommerce shop to increase conversions, highlight popular and related goods, and earn more money. Furthermore, it is compatible with any WooCommerce theme, allowing you to design custom product pages, checkout pages, and other pages without any restrictions.
Outstanding features:
Its simple-to-use builder allows you to quickly design professional-looking themes, pages, and layouts, allowing you to be up and running in minutes.
Visualize how your pages will appear on desktop and mobile devices before launching them to ensure that they are optimized for conversions.
Page designs built with SeedProd look excellent on every device, ensuring that your message is always evident regardless of the device on which your audience is seeing it.
Use the Coming Soon and Maintenance Modes integrated into the software to restrict access to your website while it is under development.
You may provide users a bypass URL and restrict access by role or IP address so that only the individuals you want can view your simple site while it is under development using its access controls.
Price: Considering all of the fantastic features you receive with SeedProd, it's a surprise to realize how reasonably priced it is. The price plans offered by SeedProd are as follows:
Basic – $39.50 per year
Plus – $99.50 per year
Pro – $100.50 per year
Elite – $239.60 per year
Additionally, it offers a free edition that includes everything you need to create a working landing page. Consequently, it is a good choice for website owners operating on a small budget. We encourage you to upgrade to the pro version, SeedProd Pro, to access all of the most excellent tools and features.
TrustPulse
The TrustPulse plugin for WooCommerce is the most incredible social proof plugin for increasing sales. When a potential consumer is close to completing a purchase, they will get alerts from other customers who recently purchased something. Your customers are more likely to buy from you if they see social evidence. TrustPulse makes it a breeze to put up this sort of alert. With no scripting required, it can be deployed on any WordPress site, and the alerts may be personalized to fit your brand. You may choose the items and web pages you wish to market using available comprehensive targeting options.
Outstanding features:
Stream every activity on your website in real-time, including sales, demo registrations, email newsletter signups, and other similar actions.
By using powerful targeting rules and timing controls, you can show your social proof alerts to the appropriate individuals at the right moment, hence increasing conversions.
Track and measure conversion objectives, and discover at a glance which sites are converting the most visitors into paying customers.
In addition to working flawlessly with WordPress, Shopify, WooCommerce, and Squarespace, TrustPulse is also compatible with other major website platforms.
Make changes to the messaging, colors, photos, and other elements to make them more consistent with your website's overall design and feel.
Price: There's one more thing we need to consider before we can make a final decision on TrustPulse. How much does it set you back? TrustPulse has already been shown to be beneficial in several situations. Lastly, sure, other plugins provide comparable social proof alerts like those described above. However, most of them charge at least $20 a month to get started. TrustPulse, on the other hand, provides premium options that begin at only $5 per month!
TrustPulse is explicitly designed for small enterprises, as seen by the price structure. Furthermore, the layers are relatively near to one another. So, even if you need to upgrade to a higher-level plan, the cost will still be rather inexpensive for you.
CartFlows
CartFlows enhances your checkout process when used in conjunction with WooCommerce sales funnels. Many themes and customization choices are available, including thank you pages, checkout pages, and other similar pages. Upon activation, the normal WooCommerce checkout process will be replaced with a conversion-optimized checkout procedure tailored to your business. Additionally, it integrates with several major WordPress page builders, such as Divi, Beaver Builder, and others, allowing you to alter templates and pages effortlessly.
Outstanding features:
CartFlows comes pre-loaded with amazingly effective upsell templates that can be used to sell a range of items, whether they are digital or physical.
Dynamic Offers for Upsells let you create unique rules that show an offer depending on what they purchased, how much they spent, and various other factors.
The WooCommerce One-Click Upsell allows you to run A/B tests, examine the results straight from your CartFlows dashboard, and then make the page with the most remarkable conversion rate your main page in a matter of seconds.
When you combine the correct ones, you may boost the number of things that your clients buy at one time.
Use your chosen WordPress page builder to include CartFlows components directly into your page.
Price: CartFlows Pro is available for $299 per year or $999 for lifetime access to the software. When comparing this price strategy to those of rivals such as ClickFunnels and SamCart, CartFlows is almost 70% less expensive.
Other funnel builders on the market often charge between $99 and even $297 per month, depending on their features. Since it is built on WordPress, CartFlows is quite affordable and provides more flexibility.
Uncanny Automator
With Uncanny Automator, you can put your whole WooCommerce shop on autopilot and completely automate it. Using Uncanny Automator, you can integrate your current plugins and applications to work as a cohesive one. This results in creating a "recipe" that stimulates activities depending on the actions your visitors do on your website. Whenever a visitor views your product sample pages, Uncanny Automator may send them an email with a special offer to convince them that they should purchase the premium product. Alternatively, when a user submits a form, send them an automated email with a WooCommerce promo code.
Outstanding features:
An action indicated in one of the recipes that you develop may be triggered when a person registers into the website, submits a remark, visits your page, or reads a post.
The purchase or completion of a course is automatically recorded in a Google Sheet when Uncanny Automator is coupled with Google Sheets.
If a user makes a purchase or performs another triggered action on your WordPress site, you may get alerts and direct messages in Slack about it.
Uncanny Automator allows you to control all of your data from the moment it is installed on your website - this makes it much simpler to be GDPR compliant and preserve user information.
Regardless of whether or not they have an account on your site, any user can activate a recipe.
Price: Uncanny Automator is available in three different premium offers:
Pro: The plan is just $199 per year, significant savings for a single site. You receive all of the features, except site-to-site recipes and multi-site support, which are included.
Business: It will cost you $349 a year for a 10-site license and all of the features included in the Business plan, which is the most popular of the bunch.
Unlimited: This Uncanny Automator plan offers an affordable annual fee of $599. You may use it on an infinite number of websites.
Constant Contact
When it comes to WooCommerce email marketing, there's no better option than Constant Contact. Thanks to its plethora of features and beginner-friendly design, it's easy to add to your business and start developing your email list. You'll better serve your consumers and better manage your email list using this tool. Unlimited emails, monitoring and reporting, list segmentation, and many more features are included in each package. Many pre-designed email templates cater to specific market segments so that you can get up and running fast.
Outstanding features:
Hundreds of mobile-optimized templates are available for any reason, from advertising a sale to presenting a new product. The Email Template Builder is free to use.
Your firm may save time and money by using Constant Contact's powerful and easy tools to produce more efficient and strategic email marketing.
Customers will enjoy a fantastic buying experience on any device with Constant Contact's robust eCommerce platform, whether you're a small company or a startup, shifting your business online, or opening a standalone store.
You can easily construct ad campaigns that drive visitors to your website using your Facebook and Instagram accounts.
Time-saving email marketing and list development solutions, such as limitless email marketing sends, hundreds of email templates, and customer list-building tools, are available to help you expand your company or organization.
Price: While the Core plan is available for $9.99 per month for 500 connections, the Plus plan is open for $45 per month for 1,000 contacts. Nonprofit organizations may take advantage of a 15 percent discount on 12-month subscriptions, as well as a 30 percent discount on 24-month programs. In addition to the 60-day money-back guarantee, Constant Contact offers a 30-day money-back trial period (with no credit card necessary).
Recommend: Constant Contact vs Mailchimp in 2021: Which To Choose?
WPForms
In terms of functionality, WPForms is the finest WordPress plugin available for creating contact forms on your website. WPForms enables you to construct WordPress forms of any complexity, from the most basic to the most complex. There is no need for coding. A contact form plugin is vital for every website, including your WooCommer shop, and should be installed immediately. To remain in touch with your customers, answer inquiries, and address concerns, you'll need a contact page, and WPForms makes it insanely simple.
Outstanding features:
Create a stunning form in a matter of minutes without writing a single line of code.
Use pre-built form templates to save even more time in the beginning.
You can quickly and easily design high-performance forms with its intelligent conditional logic.
Allow users to submit form submissions that include attachments such as files and media.
Spam submissions are automatically prevented by their intelligent captcha and spam prevention.
Price: With all of the fantastic capabilities WPForms offers for small company websites, you may be amazed at how inexpensive the plugin is. WPForms Pro is the most outstanding solution for the majority of individuals. With a significant discount, this WPForms price plan is now $199.50/year or $16.62/month.
Final Thoughts
In the realm of web design, the term "sales funnel" is often used, and it's generally associated with a high price tag and maybe a "top secret" formula. On the other hand, a sales funnel is not worth the time and effort if you don't have the resources to optimize it properly. A sales funnel may help you increase conversions by automating some selling processes. It is a must-have approach for every internet company, regardless of whether or not you offer real things.
We hope this article has provided you with the top 15 best WooCommerce sales funnel plugins to boost your conversions. Many providers will create your sales funnel for you. This may seem to be an excellent alternative. It gives you minimal flexibility over your funnel and may be challenging to combine with other solutions. Instead, your WordPress site is a great sales funnel basis. It provides complete flexibility and control over the process. Plugins may help simplify and automate elements of your funnel.
New Posts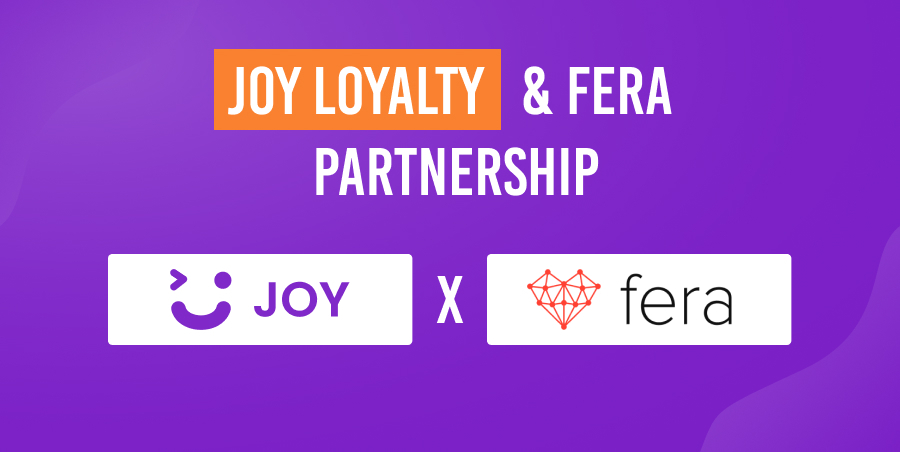 Subscribe
Stay in the know
Get special offers on the latest news from AVADA.
40k
subscribers has been joined!
Earn $10 in reward now!