16 Best Free WooCommerce Themes for Your Store Success
WordPress is a free, open-source platform with thousands of developers contributing to it. This figure is steadily increasing by the minute. As a result, there are millions of distinct themes and plugins to choose from. The greatest part is that the majority of them, including some of the most helpful ones like WooCommerce, are free. This plugin enables you to create and launch your eStore with maximum convenience and without the need for any code. Everything you have to do now is to submit your product photographs, and you're good to go!
The WordPress plugin repository alone has over 175 million downloads of WooCommerce. There are a lot of great WooCommerce themes out there, but not all of them are free. The open-source community, on the other hand, is vast, and some developers have built free WooCommerce-optimized themes.
In today's blog post, we'll take a look at 16 Best Free WooCommerce Themes for Your Store Success hand-picked for you.
Related articles
What Should You Look for in a WooCommerce Store?
Themes are crucial to your online success since they provide visually attractive components to your site. Choosing the ideal theme is a difficult undertaking. Here are a few pointers to help you choose the finest theme for your eCommerce store.
'First impressions are lasting impressions,' as the cliche goes. This is especially true for people who shop online. A website with a poor design will have a high bounce rate, and visitors will not return for a second visit. Themes play an important function in enchanting tourists. It's also important to remember that the theme shouldn't only be about graphics; it should also seem professional. It should be an accurate portrayal of your company.
On the internet today, there are an unlimited number of color themes to choose from. The majority of these would not be appealing to your clients' eyes. It's critical to select one from the group that has the ideal color combination. Look at some of the existing websites. The greatest themes with the correct colors are found on successful websites. Including one in your business can help you make a lot of money.
The ability of your theme to be customized is one of the most significant elements. ECommerce is a sort of business that may rapidly expand in a short amount of time. As a result, the theme you've picked should provide advanced and extra features to assist you. Continuous modifications and new breakthroughs are part of web technology, and your theme should not be a barrier to embracing them.
Banners and Slides are available.
Promotional banners and slides are eye-catching and instructive, and their popularity is expanding as a result of their ability to keep website visitors on the site. Make sure your theme supports this function, which can improve your marketing possibilities in a short amount of time.
Support for multiple browsers
Another crucial characteristic to look for when picking a theme is cross-browser compatibility. This is a capability of high-quality online themes with extensive features. This would make it easier to reach a global audience, thereby increasing revenues.
A more current topic appeals to the audience, particularly the younger members. Choose a topic that appeals to a wide range of people. If you own online fashion business, for example, use a theme that is entirely current to make a strong first impression. Look for popular, well-liked themes with a high rating. That means they offer strong features to help your website stand out on the web.
Top Google results imply a lot of visitors and, as a result, a lot of revenue. The theme you choose should be SEO-friendly for faster indexing and better search results. Make certain that your theme has SEO-friendly elements.
Take a look at competition websites and take note of the theme they're utilizing. Following these suggestions will almost certainly result in increased visitors and sales.
16 Best Free WooCommerce Themes for Your Store Success
Now you're ready to know a list of 16 Best Free WooCommerce Themes. The list is long; make sure to take enough time to discover all of them.
'Sparkling' is a Bootstrap theme with a clean, modern, flat style. This theme is optimized for smartphones, tablets, desktops, and other devices thanks to the frontend framework. Among WordPress themes, this one stands out for its pixel-perfect design, amazing widgets, and full-screen slider. It offers a quality appearance and feels that is unlike anything else on the market. This is an excellent theme for personal and corporate websites in the fields of health, fitness, education, finance, business, travel, web design, marketing, and other related fields. The theme is SEO-friendly, with a Schema-compliant structure that will make Google adore your site.
KEY FEATURES
The Bootstrap frontend framework was used to create this theme, which makes it fully responsive and optimized for all mobile devices.
On HiDPI (Retina) monitors, razor-sharp text, brilliant colors, amazing visuals, crisp photos, premium feel, and attractive vectorized icons are all available.
FlexSlider, which provides various fantastic features and breathtaking slide transitions, is used to power Slider.
Infinite Scroll is supported by the Sparkling theme, making it simple to load material "on the fly"
Font Awesome is pre-installed in this theme. These are vector-based icons that may be used anywhere on the website in any color and size.
Zakra is a free theme that is contemporary, attractive, and strong, and it fully supports the WooCommerce plugin. It also works with the Elementor plugin, allowing you to highlight any product or category on the home page. This responsive WooCommerce theme also has a sleek header area where you can display your store's highlighted collections. The majority of the components essential for an online business are also provided, such as new collections, top sellers, and special offers.
KEY FEATURES
65+ demos that are ready to use
Compatible with page builder
Excellent customer service
WPML/Polylang compliant and ready for translation
eStore is a free WooCommerce WordPress theme that is really attractive and well-designed. This theme allows you to present your items in a way that makes a strong first impression on your visitors. The theme also works with popular WordPress plugins like WooCommerce, YITH WooCommerce Wishlist, and others. The theme also allows for complete customization. It has a variety of color choices, widgets, and other features.
KEY FEATURES
The situation is well recorded.
Menu that sticks
Programmed in a professional manner
Copyright editor in the footer
RTL-ready and ready for translation
With this top-notch WordPress shop theme, building a full eCommerce site is simple. Botiga enables you to customize your website to present your clients with an exceptional buying experience. With three alternative product gallery layouts, the theme allows you to display your items elegantly. To complement your brand, you can even pick from a variety of cart layouts and checkout designs. You also receive a Scroll to Top button, a Product Search bar, and other features.
KEY FEATURES
Theme with a light touch
The design is simple and straightforward.
Gutenberg-ready
There are eight primary header designs.
6 different blog post archive styles
WooThemes has created yet another stunning WordPress theme for e-commerce businesses, Storefront. WooThemes is the firm behind the famous WooCommerce WordPress plugin. As a result, if you pick this theme, you can rest assured that you will be in good hands. You'll also receive a variety of layouts, colors, and widget places to customize the theme. Additionally, you can simply add numerous features and functionalities to this theme by utilizing custom codes and custom plugins.
KEY FEATURES
Homepage with an emphasis on e-commerce
Customization in real time
Design that is extremely responsive
Customer service is outstanding.
There are several WooCommerce extensions available.
Woostify, a theme built with speed, SEO, and usability in mind, might be the ideal theme for your online business. It's also quick, responsive, and extremely adaptable. Furthermore, this theme is compatible with popular page builders such as Elementor, Beaver Builder, and others. It also works with well-known plugins like WooCommerce, BuddyPress, bbPress, RankMath, and many others. In addition, the theme's source code is clean and optimized, which might help your site rank better in search results.
KEY FEATURES
Customizer in real time
Featured in a video gallery
Pre-built demonstrations, both free and paid
There are several different header styles available.
Hestia is a versatile WordPress theme that can be used to develop WordPress websites in a variety of niches. The design of the layout is really appealing, modern, professional, and highly adjustable. The theme has been integrated with WooCommerce to give a simple transaction mechanism for the users. Aside from that, it has a ton of cool features like sophisticated typography, fonts, and icons, as well as different layout patterns, giant menus, and more. Hestia also features portfolio and creative gallery possibilities, which is a huge plus.
KEY FEATURES
Sites for beginners were listed.
A material design that is slick
Designed to be quick
RTL and translation ready
Updates with a single click and quick support
Astra is a completely configurable theme that is ideal for building a blog, personal portfolio, company website, or eCommerce site. The best part is that this theme includes Schema.org code and is Native AMP compatible. As a result, the search engines will adore your site. Astra is also quite light (requires less than 50KB of resources). It also has a translucent header, separate sidebar, colors and fonts, several blog layouts, and more.
KEY FEATURES
Google Fonts that are hosted on your own server
Various blog layouts
Color scheme for the entire world
Option to scroll indefinitely
Customify is the theme you've been seeking for, with SEO, speed, and usability in mind. With Customify's WYSIWYG header and footer builder, you can let your imagination run wild. This builder will assist you in creating and customizing the header and footer to your specifications. Additionally, it is compatible with page builders. As a result, you may develop any type of website using the page builder, as well as the header and footer builders. Shops, enterprises, restaurants, medical offices, and other websites, for example.
KEY FEATURES
Websites that are ready to use
Speedy and lightweight
Support that is both quick and courteous
Visual editor that works in real time
Mobile devices have their own header.
OceanWP is a lightweight and highly adaptable WooCommerce theme that is ideal for your project. Furthermore, this theme is not only user-friendly for beginners, but also for developers. As of now, OceanWP has had over 4,000,000 downloads. It also has a lot of customizability possibilities. It's a theme that's compatible with Elementor and Gutenberg. Furthermore, OceanWP offers 220+ demonstrations and 21 extensions to help you establish your online store quickly and easily.
KEY FEATURES
Page layout can be customized.
Fonts and typography from across the world
3 different types of mobile menus
Widgets for Ocean Elementor
Affluent was created with the intention of being a stable foundation for quick and easy development. Affluent's advanced layout customization features allow you to fine-tune every page and element on your website in minutes without writing a single line of code. With Affluent on your side, you'll be up and running with a professional-looking website in no time. Affluent is a proficient salesperson that can successfully promote your items thanks to its powerful integration of the WooCommerce eCommerce plugin.
KEY FEATURES
Have a large number of unique shortcodes created with flexibility in mind
Comes with a selection of Google Webfonts fonts that have been hand-picked to work with all of your site's conceivable styles
Reproduce all of the pages seen here in a matter of minutes
Specify multiple tones for both typographic components and backgrounds
Dazzling is a pixel-perfect, modern, and responsive flat design WordPress theme that can compete with premium themes in terms of style and functionality. It's a very adjustable theme with endless color options, many widget spaces, a flexible, featured slider, and more. The theme is built using Bootstrap, making it totally responsive and mobile-friendly. The Dazzling theme may be used for a variety of purposes, including portfolios, businesses, blogs, personal websites, travel, corporations, business services, app showcases, sales pages, and more.
KEY FEATURES
On HiDPI (Retina) monitors, razor sharp text, brilliant colors, fantastic visuals, crisp photos, premium feel, and stunning icons are all available.
Comes with built-in theme settings for further personalization.
Infinite Scroll is supported by the Dazzling theme
Font Awesome is pre-installed in this theme.
It's a fully configurable theme with an infinite color palette. To modify the colors of each theme element, there are many one-click color pickers.
Unite is a sleek, contemporary, and extremely adaptable WooCommerce WordPress theme with thousands of theme options to modify every element. This theme comes with an endless number of color variants that you can modify using the Theme Options, which are both powerful and easy to use. Unite was created with the intention of being used for eStores, business, finance, arts, programming, apps, travel, health, and a variety of other websites. If you want complete control over the appearance and functionality of your website, the Unite theme is a perfect choice. The theme's creators provide free assistance to all theme users in exchange for a link back to their website. No other free theme creator can boast of providing free assistance.
KEY FEATURES
Razor sharp text, bright colors, outstanding graphics, beautiful pictures, premium feel, and elegant vectorized icons are all accessible on HiDPI (Retina) monitors.
Sparkling offers a variety of theme options for more customization.
Slider is powered by FlexSlider, which offers a variety of excellent features and spectacular slide transitions.
The Sparkling theme supports infinite scroll, making it simple to load content "on the fly"
Comes with Font Awesome pre-installed
With GrandMart's assistance, you may create a magnificent eCommerce website. It's a free WooCommerce-powered WordPress theme that's light and easy to use. All customization and modification are done graphically, so you'll never have to touch a single line of code. Even if you have no technical or creative experience, you can create a fantastic online business. Even if you have no prior experience, GrandMart will transform you into a pro. GrandMart's free edition has several limits, but it still offers a superb website. You may begin using this version at any time and update only when necessary. All this implies is that you have the choice to easily build and expand your business or to stay on the free plan indefinitely. Take advantage of GrandMart's fashionable appearance and confidently step up your game.
KEY FEATURES
Various Layouts
Section of the Top Bar
Importing a Demo
Section of the Category
Section of Featured Products
It's as simple as getting your online company up and running with a free WooCommerce WordPress theme. You will realize right away that you do not need to hire a developer or designer once you have access to Izabel. You will be the sole creator of the eCommerce website you choose to establish. Fortunately, Izabel does not require any programming knowledge, and you may still produce a first-rate page. You'll find everything you need in the package to get started right away and get fantastic results quickly. Even if you follow Izabel to the letter, the end result will be quite appealing.
KEY FEATURES
Your website will magically respond and adapt to multiple screen sizes, giving an optimal look for iPhones, iPads, and other mobile devices
The Webmaster Tools feature allows you to manage your site in great detail.
You may use Featured Content to highlight your most current and popular blog entries on your website.
It allows you to put the focus on the services you deliver to your consumers.
Portfolio allows you to show off your professional talents and achievements to the rest of the world.
Blocksy is a web development platform built with the newest web technologies to provide you with the best online development experience possible. Furthermore, the theme is SEO-friendly and includes a WooCommerce plugin. This will not only make it easier to set up your online business, but it will also boost your conversion rate. Aside from that, the theme gives you complete control over the layout, header, footer, sidebar, pagination, single pages, and much more. Blocksy also has a dark mode option for those who want it.
KEY FEATURES
There are over 900 Google fonts to choose from.
Styles for product galleries
Layouts for modern archives
Typekit and custom typefaces
Section with the hero of the page
Further readings
Conclusion
One of your first considerations when setting up an eCommerce business with WordPress and WooCommerce is finding an appropriate theme. Fortunately, there are many alternatives in the community to choose from when it comes to finding one that is suited for your products and consumers. Experts, on the other hand, recommend conducting extensive market research before deciding on the appropriate theme for your website. Your shop's success may be influenced by a variety of aspects such as responsiveness, customization choices, translation ready, flexibility, and so on. You may explore the WordPress theme directory for a superb alternative once you've decided on the features you want in a theme. This post has given you a selection of some of the top 16 free WooCommerce themes for your store success available right now.
New Posts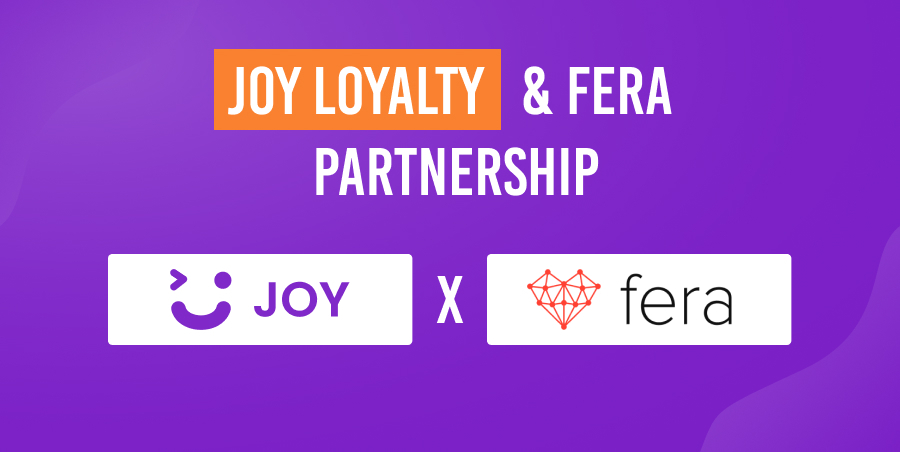 Subscribe
Stay in the know
Get special offers on the latest news from AVADA.
40k
subscribers has been joined!
Earn $10 in reward now!