Top 10 Most Popular Types of Websites on The Internet
Today, billions of websites exist on the internet for users to access, search, and experience every day. The concept of a website is not too strange for users. It is considered an information channel to help businesses promote and introduce products and services they are providing.
Depending on the needs, the field in which you are operating, there are many different types of websites With the variety of sites available today, knowing the popular types of websites will help you understand the development trend of the internet today and have a clearer orientation when you want to build your website. Here are the Top 10 Most Popular Types of Websites on The Internet. Let go ahead to find out more.
Related articles
1. eCommerce Website
An eCommerce website is a website from which people can purchase the items directly. You have probably used a range of eCommerce websites before, most major brands and several smaller ones have one. Any website has a shopping cart and a way to give you credit card information to buy fits into that category.
If you are researching how to start a business website and are planning to sell your goods via Our Resources, this is the type of website you want to build. An easy way to get started is through an e-commerce platform like Shopify or Squarespace that is full-solution. Your team can update inventory online easily and list new products. However, as the system is integrated, manufacturing, logistics, and marketing are all kept updated of what works well. On the design front, e-commerce platforms offer different templates that suit the needs of almost any type of company.
There are particular steps to be taken when building an eCommerce website, such as investing in eCommerce software and getting your SSL certificate to ensure your customers can pay securely. And you'll want to ensure that all of your web design and copy is designed with the main objective of the site in mind: selling goods.
Flipkart offers a wide variety of goods, and several pieces are featured on their homepage. Remember how they split products into different categories, and on their homepage gives highlighted deals of the day. Each picture is professional and demonstrates the product, but initially, explanations are short, with more information on the product page.
Ecommerce websites could become an extension of a company that you already have, or they can become something that you are building around.
2. Portfolio Website
A portfolio website provides a place for creative professionals to highlight their best work. This is great for the musicians, poets, designers, filmmakers, builders of furniture — you call it. Portfolio websites are sites dedicated to displaying examples of past research. Service providers who want to illustrate the consistency of the services they give to prospective customers can use a portfolio page to gather some of the best examples of past work they have completed. This type of website is easier to create than a business website, and more oriented on a single task: gathering samples of work.
There's no need to insert every single project you've ever worked on, as you build a portfolio. Instead, start creating categories of items and highlighting each category's best work. By design, a portfolio website is a little more imaginative, and this is the place to try out new formats and bring in interesting features.
Designer Gautier Maillard 's online portfolio is the ideal combination of innovation and the projects's best highlights. Different images get highlighted as the user scrolls down the screen. Click on any graphic, and you'll see project ad campaigns. If you'd like to learn more about the designer, in the upper right corner, press the navigation button and discover that he lives in Paris, where he has worked, and on which projects he has been working. This style and technique work as it focuses on his actual work and restricts the text. Users interpret images faster than text alone and remember them.
The portfolio website is most popular for freelancers, and creative professionals recruited based on demonstrated skills and could be a more practical option to a company website that supports a similar focus.
3. Blog Website
A blog features posts, images, and videos updated regularly. Compared to magazines, blogs started with more casual, personal content. Yet the boundaries have blurred since then, and now it's incredibly popular for major brands and companies to have their blog. The inclusion of expert content increases an organization's or individual's overall reputation. Blogs also include content for updates and email promotions on social media.
But a forum can also get tedious for smaller businesses. Make sure you have a team and plan in place to remain fresh with content before you consider starting one. Rather than have a hopelessly outdated blog, it's probably easier not to have a blog and just provide a few videos or guides.
Blogs have become a much loved and favored form of websites for families and individuals who want to record their life's huge events, such as babies, marriages, or precious moments. The cutting alternative nowadays; blogging has become extremely well known on the high tide. Blogs are also perfect to showcase your personal style, present your hobbies, share your special recipe, etc. Blogs are typically updated regularly, and more experienced posts can be viewed through archives. Using a CMS (Content Management System) like WordPress, Joomla, Drupal, Magento, Ghost, etc. is the most common way to create a blog. Of these, the most renowned is WordPress, which is used by small bloggers to make high-end brands.
Real Mom Recs is one good example of an excellent blog. This is an esthetically built blog that advises on topics about pre-maternity, pregnancy, and other postpartum issues.
4. Business Website
A business website is any website that is dedicated to describing a particular business. This should be branded as the business (same positioning and logo) and should communicate the sorts of products and services of the business.
Each company out there ought to have a website by now. This is a generalized expectation. Any potential customer you meet can only believe that they can find a website if they search your company searching for more details. And if they don't, it makes the company look less competent or legal.
E-commerce websites are business websites, but it's also possible to have business websites that don't specifically sell something but instead invite people to get in touch for more details (a lead generation website) or go to a storefront if they're keen on becoming clients.
5. Social Media Website
There are about 2.77 billion people with thousands of various channels available on social media. You'll probably find them on Facebook or Twitter or Instagram or Snapchat or LinkedIn, no matter who the target audience is. While the sites themselves can not be redesigned, you do have some control over your profile's look, so you can build content that drives shares in social media. Such websites are usually designed to allow individuals to exchange opinions, thoughts or pictures, or merely to interact with others that relate to a particular subject. Social media websites are gradually becoming the go-to goal for individuals to shop, find out about the news, and connect with people. Social networking has a huge effect on any domain.
Go through all the social media accounts and web pages for a consistent look, so users immediately know that the brand is behind the post. It's better to have the same combination of logo and color. Choose to use a particular personality and voice which will glow across all content.
Reflect on topics that have a high potential to be shared on social media when creating content, such as infographics, humorous videos, in-depth reports, memes, and free offers.
Sooner or later, you had an idea for the next awesome social media website and were limited by a shoestring spending plan. You should investigate Social Engine or Ning, which will enable you to start with a limited budget for your innovative plan for a new social media website.
Tumblr is a popular social network site that encourages people to share whatever they want; with nearly 4890 lakh posts, it's an array of everything you can think of.
6. Forum Website
Social forums or networks are an amazing method of communicating and exchanging thoughts across the internet with people of common interests or from comparative foundations. This smart feature can be the site 's key focal point or just a piece of it with the intention that visitors will think about what the site is about.
Despite what you may be finding out, creating a forum isn't too problematic or costly. Wix Forum and WordPress (using bbPress) also allow for a website that can be integrated into the existing Wix or WP platform genuinely control. If you are searching for something that is slowly adapted to forum users' needs and can be synchronized to almost any platform, the Website Toolbox could be what you are looking for.
Reddit considers itself the web's front page and is one of the most influential forums ever to have existed. Registered members could send any kind of content on any subject.
7. Non-profit Website
Much like companies require websites to be their online presence, so do not-for-profits. A non-profit website is the best way to make donations for many potential donors and would be the first place many people look for to learn more about a non-profit and decide whether they want to help it.
Creating a website for your organization is a critical step in proving your credibility and attracting more people if you have or are considering starting a non-profit. You can use it to support the organization's initiatives, inspire followers to take action, and accept donations.
Note: You would need to take some of the same steps to make donations through the website, as do the owners of eCommerce sites. In particular, ensure that you receive an SSL certificate to ensure that all payments are safe, and set up a merchant account to enable you to accept credit card payments.
8. Web Portal
Web portals are also internally developed websites at a company, association, or institution. They gather information from various sources into one location in different formats to make all relevant information available to the people who see it. These also require a password and custom views for various users to ensure that the available information is most beneficial to their unique needs.
Web portals will usually require more complex design and programming than any of the other websites mentioned on this list, so make the most sense to find web programmers who are qualified and experienced.
9. News and Magazine Website
A magazine site includes insightful and instructional posts, illustrations, and videos. The magazine industry has moved from a print-only medium to increasingly digital media over the last twenty years. The website type of a magazine works well for information websites, particularly university and organizational publications.
News websites are collecting news stories or other posts. Some overlap with entertainment websites here, but news sites are more likely to have recorded pieces alongside or instead of content intended for entertainment purposes only. This group includes websites such as the Slate, Washington Post, and Inc.
When you think about designing a website for the publication, start by developing a simple structure. No matter which day they land on your homepage, users will see a specific layout, and each article needs to have similar navigation and layout. Remember how responsive the overall design is to various screen sizes to ensure content on both smartphones and desktops is easily readable.
News sites generally make money through either subscription models, site-show advertisements, or some combination of the two.
Many media websites are the online field of news services, which often exist in other forms, such as television channels or print newspapers and magazines, but some are only online.
10. Educational Website
The websites of educational institutions and those providing online courses fall under the education websites group. Such websites are specifically designed to either provide visitors with instructional content or provide them with knowledge about an educational institution.
Many educational websites, including entertainment and media pages, may have advertising. Many want to purchase subscription versions or educational items. And others represent an established organization as an online presence.
Further readings
Conclusion
Feeling interested? Fortunately, having your own official website has never been easier. If you need a website for your business dream or a blog for your basketball team, from as little as £200, you can get your one professionally created website. On the other side, you can use a website builder to create your web site. Such tools are user friendly, allowing you to build killer websites with just a few hours.
There are all kinds of brilliant choices out there, so check out Avado 's list of today's top 10 types of websites to help you decide.
New Posts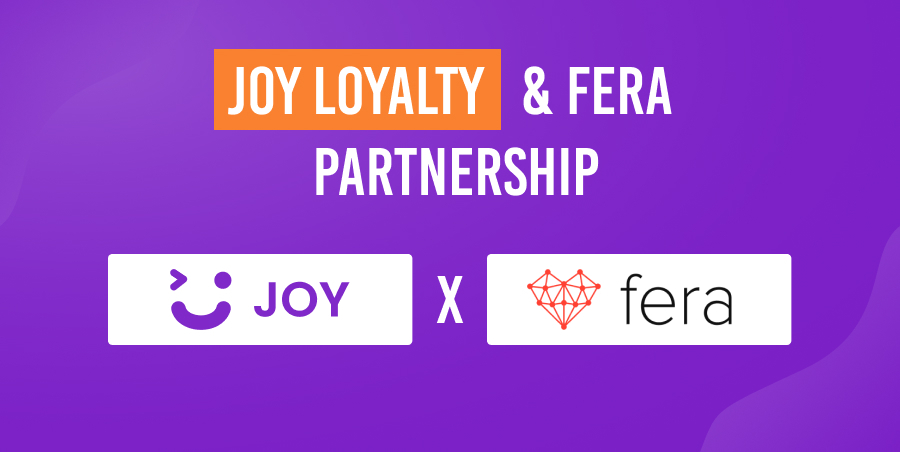 Subscribe
Stay in the know
Get special offers on the latest news from AVADA.
40k
subscribers has been joined!
Earn $10 in reward now!