How to become a Shopify Expert?
As we all know, Shopify has made it super easy for users to set up a Shopify store. But running a successful venture is a whole different thing, and many merchants tend to seek help from experts to get their stores elevated.
This is where Shopify experts come in. Throughout the years, the Shopify Expert program has been offering a helping hand to benefit both suppliers and store owners. However, being listed on the Shopify Expert directory requires some specialized knowledge and skills and a strategic plan to grow your position. In this article, we will go through the concept of Shopify Experts and see what steps it takes to become a successful one.
Who are Shopify experts?
Shopify Experts are highly-regarded Shopify Partners approved by the platform to perfectly demonstrate their specialized expertise and skills to help Shopify stores grow. Shopify experts can be designers, web developers, photographers, or programmers (agency or freelance) who have been listed in the Shopify Experts directory. Shopify Experts can be found all over the world, not just in some particular areas.
To be verified as a Shopify expert, you must know Shopify inside out. A Shopify expert usually has averagely five years of working experience in his field on both technical and business elements of Shopify projects and exclusive Shopify elements and third-party integrations.
You also need proven records of your high-quality provided services in helping Shopify businesses thrive. Services offered by Shopify Experts are diverse. Here are some of the most popular ones: visual branding (logo/banner design), product setup, customer domain setup, building sales channels and sales strategies, web auditing, social media marketing guidance, etc. Merchants can find these services on Shopify Expert Market Place.
On the surface, it seems like Shopify Partners and Shopify Experts are doing similar tasks and getting access to the same tools. There's a big difference. You only need to sign up for the Shopify Partner Program to become a Shopify Partner. Still, you can only become a Shopify Expert once your work is well-reviewed and meets the platform's standards, and you will be vouched to the Shopify Expert Marketplace to start making money.
Read more:
A guide on how to become a Shopify expert
Basic requirements
One thing for sure, your earning potential as a Shopify expert will dramatically increase. You can offer your services at your prices, provided they meet the regulations on Shopify. You can also directly invoice your customers and collect payments through Shopify.
You can apply to become a Shopify expert and get featured on the Shopify Expert Marketplace when you've satisfied the following requirements:
You are a partner of the Shopify Partner Program
You've had experience in growing at least 5 Shopify stores
The landing page on your business website attaches the Shopify logo/banner and your affiliate link
If you want to access the Shopify Expert Marketplace, you must complete the Experts Marketplace request form. If you don't get any news or updates from the Experts Marketplace team, your request might have been turned down because it did not match the standard criteria, or your services are not in high demand enough. If your request is approved, the Shopify Experts Marketplace team will contact you to discuss and walk you through the next steps of the process further.
Some tips to start with
However, becoming a Shopify expert is not as easy as it seems. You'll need to prove your authority with the community, including merchants (who are your prospective clients) and equivalent experts and partners, to gain more credibility. The most effective way is to focus on the niche that can help you demonstrate your advantageous skill sets and utilize Shopify's tools and training support to get the best results. The following are some tips and guidance on becoming an authorized Shopify expert, adding up with hardworking practice and determination.
Define an area to master and gain experience
It's always ideal to start with what you're already good at as it will save you a whole lot of time and effort compared to blank beginners. For example, if you're good at layout design, you can try to design Shopify stores. If you're more potential at content writing, consider creating content to help store promote. If you've already had some certain skill sets, you can learn how to sharpen and use them on the Shopify platform. Shopify offers many trials, so don't hesitate to give a go.
Once you've defined your expertise, equip yourself with some necessary specialized knowledge, then start looking for real projects to gain work experience. Be prepared for every project you're about to apply to. You should start as a freelancer, claim yourself as a fast learner and lower your rates to acquire first clients. Or if income is not your matter, you can offer to take the first briefs for free to polish your portfolio.
Create a solid Shopify profile
You need to establish yourself as a verified Shopify expert even before you become one. A competitive portfolio is a great option to demonstrate your skills and experience without long wordings transferred to your potential clients. Build your portfolio based on the skills set that can be applied to Shopify. Structure your portfolio under the guarantee that the Shopify-related section is visible to increase the rate of valuable customer retention.
When your portfolio is competitive enough, you're more likely to get recommendations among clients in the Marketplace as they compare partners or experts. You should think of your Shopify portfolio as an extension to your website - that means the most polished and professional achievements should be added. Those might include customer testimonials/recommendations, details of past work, and high-definition screenshots.
Note that the Shopify Expert Marketplace rates Experts by some standards - for example, the number of recent testimonials added, the number of stores launched through the Partner Dashboard, or how fast your response to inquiries on your Partner Dashboard is.
Start providing services
The easiest way to begin selling your services is to register for online marketplaces, and Shopify provides the fastest way to locate future buyers online as an eCommerce website. The open markets are suitable for consumers to pursue these services, regardless of whether they are one-time ventures that operate longer. Start-ups and smaller firms will exploit their self-employed expertise in marketplaces, which is a very lucrative position for them.
Do some work on the numerous online sites providing the service types that you want to continue to employ. It's a safe starting point to use a larger network such as Upwork.com or Freelancer.com, or you can try on professional sites like GeeksPerHour.com.
You will move on to top platforms providing professional services as you accumulate more expertise and improve your portfolio guide. The PeoplePerHour, FreeeUp, Guru sites will supply you with the best talents in different niches. They are the areas where you can get free of individual deals and truly stand out while you are a shop specialist.
Continue to learn and grow
Now that you've offered services and might have acquired the very first clients, just keep learning from your experience. Take time to learn about what your clients value to make proper adjustments to your portfolio and enhance the quality of your services. The following are some ways on how you can elevate your position in the Expert Marketplace.
Create content - Contributing valuable content is the most effective and "authentic" way to attract the online community. Create content that is beneficial to both merchants, and other experts will position yourself as an expert and help you decently promote your services and give you more opportunities to network with other professional experts. To get started, you can open your own blog sharing experience in your expertise, or write for third-party blogs of the same field.
Always be active online - Shopify has gathered a community of Experts, Partners, and merchants through its series of forums. In these forums, merchants will ask many questions, and it's an opportunity for you to showcase your expertise and skills by answering them. Joining discussion forums will help you understand your prospective clients' needs more, which will likely gain you more engagement and help you serve better.
Set up face-to-face meetups - Hosting in-real-life meetings with your fellow experts and potential clients can increase the chances of generating leads and help build complementary relationships with other experts who offer services that add up to yours. Meetings like these will get you more in-depth connections with the community, help you share skills, and acquire more valuable knowledge. You can start by holding a meetup in your region by yourself or asking for assistance from other experts to guarantee a higher success rate.
Collaborate with other Shopify Experts - Your enemy can be your greatest friend, your competitor can be your most excellent teacher. Creating ties with other trustworthy organizations or freelancers also results in mutually beneficial cooperation. Try to reach out and develop working relationships with other Shopify Experts. When either of you cannot take on a specific project, you can work on projects, plan, or refer customers to each other.
Things to note about Shopify experts
There exist some misunderstandings and misassumptions about Shopify Experts. Let's run through some essential points for clarification.
#1: There's no Shopify Expert qualification or testing
As mentioned in the previous sections, there are some requirements you must meet to become a Shopify Expert, but it's not that difficult to be listed as one. There's no qualification for a Shopify Expert. Just follow the basic guideline: become a Shopify Partner, demonstrate your skills and experience, request, and wait for approval into the Marketplace.
#2: Experts are not all good at the basics
These basics include customer care, communication, rational price pricing, professionalism, and so on. To experts, these things are hard to initially self-process, so before deciding to become an Expert, you should equip yourself with these basics. Try asking third parties with an active Shopify store for a guide if you need more trust.
#3: Experts can be removed from the directory
Yes, it does happen sometimes. You may not have to go through a stringent screening process to become a Shopify Expert, but it's easy to remove the title. If you get complaints too often, your credibility will fall off, Shopify's reputation will be negatively affected, and you will be more likely to get expelled from the directory. Don't take it as a bad thing - think of it as a motivation to improve your services every day.
#4: Experts cannot change reviews
Shopify makes sure every single review is legit, so it means that you, as an expert, cannot change a review about you or your services. Reviews can be faked, but they're not hard to be spotted as scams, so be sure to provide the best services and experience to your clients.
Related posts:
Final words
Shopify's constant explosion has opened many valuable opportunities for both merchants and entrepreneurs who start as freelancers. Job opportunities on Shopify do not just stop at being a seller or buyer - they're also opened to those with an in-depth understanding of Shopify and expertise skill sets to apply for the Shopify Partner Program and get "promoted" as an Expert.
Many advantages are awaiting when you become a Shopify Expert: attractive rates, access to resourceful tools, usage of outstanding Shopify features, etc. Becoming a Shopify Expert is not easy, but it's not difficult either if you follow a strategic guideline to meet the requirements. We hope that our tips have been useful to help you plan your strategy and execute it properly to win the game.
New Posts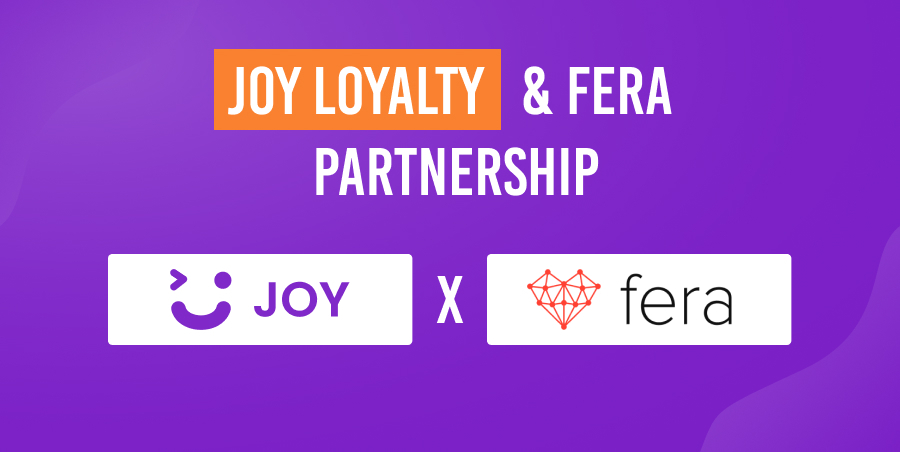 Subscribe
Stay in the know
Get special offers on the latest news from AVADA.
40k
subscribers has been joined!
Earn $10 in reward now!