How to Become a Shopify Developer
Last updated: October 01, 2023
When the Shopify is so popular now as one of the most lucrative marketplaces, the need to develop a good Shopify shop is more and more. Shopify Developer can be the one who owns a shop or anyone who wants to be hired to help the Shopify store owners succeed in their business.
Every eCommerce sellers always want to build an online shop that has desired manners, which help them manage their shops more easily and effectively. However, it is difficult to make an impression in this competitive marketplace due to the lack of technical knowledge and skills. They can pay money for a Shopify Developer to help them boost their sales with professional support. Or they enable developing themselves as a Shopify Developer will make the online merchants successful.
This article How to become a Shopify Developer will help you to know and have some tips to make your Shopify stores successful as a professional eCommerce builder.
It is easy to create a Shopify shop; however, to make it effective and create more value, it needs some qualities as well as understanding. It can save time on developing Shopify shops professionally by hiring the right developers working for you. But it requires a lot of cost and time so that the online sellers should acknowledge themselves, especially when they cannot afford for hiring fee. Firstly, you should have an understanding of the definition of a Shopify developer.
What is a Shopify developer?
Shopify developers are the one who specialize in web development for Shopify websites. They have unique insights and practical experiences to develop a shop exclusively. In order to become a Shopify developer, one should have a thoughtful understanding of how Shopify works, and other functionalities such as payment gateways, navigation, inventory systems, etc. Last but not least, from their knowledge, the Shopify developers can create a huge revenue in working on Shopify projects.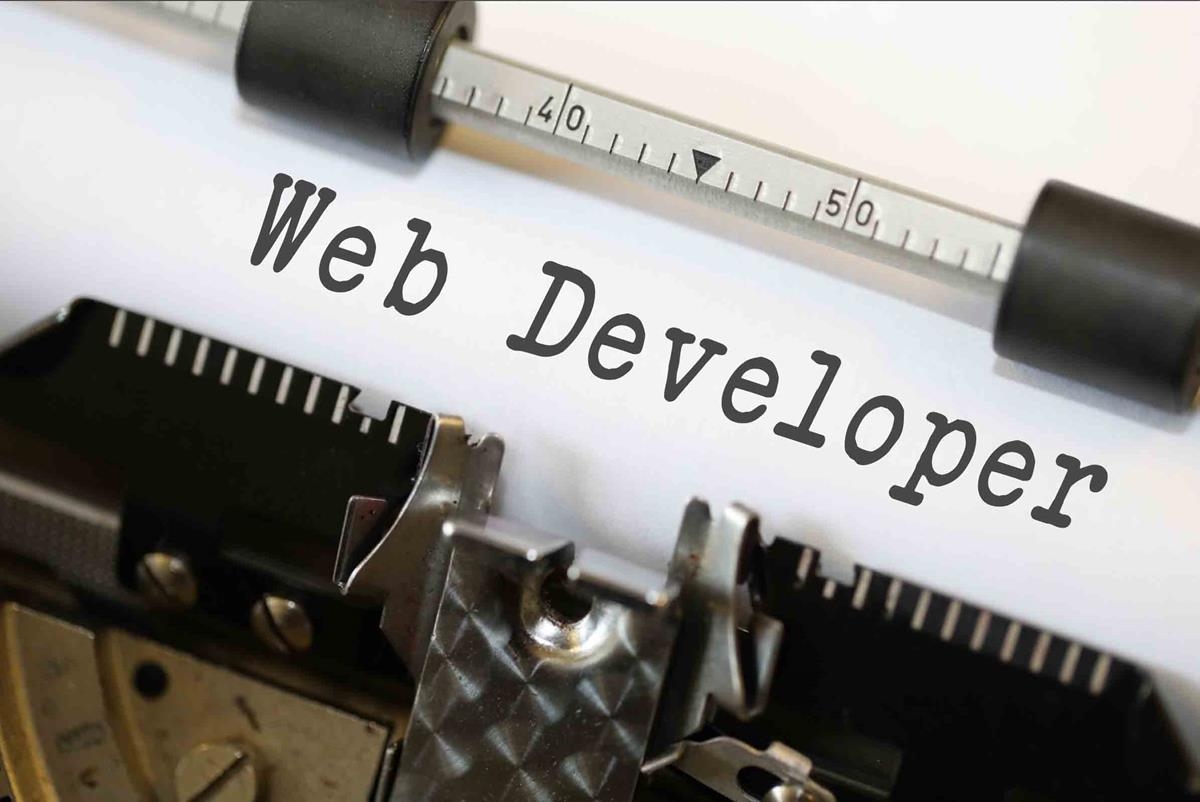 Which qualities to look for in a Shopify Developer?
There are many qualities that a Shopify Developer need, but we will list down all the most necessary ones for you to easily catch ideas from them.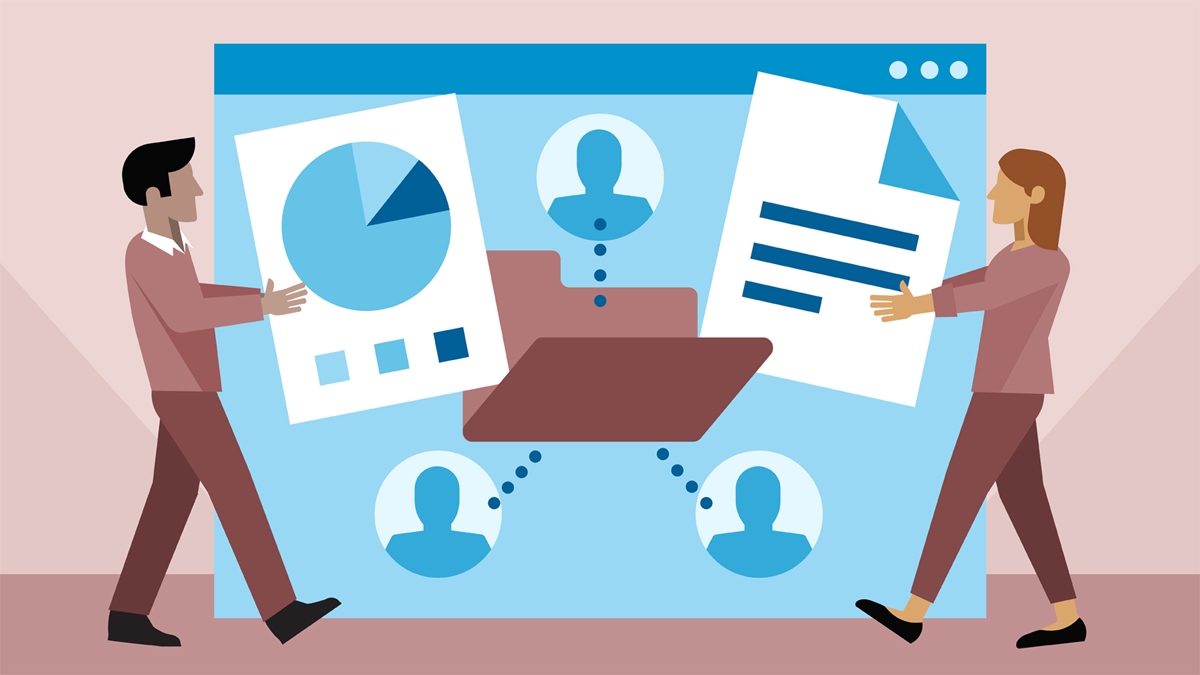 Good communication skills
Every day, the Shopify developer has to deal with a lot amount of information and get in contact with their customers. Therefore, it is essential for them to deliver this information clearly and precisely. If the online sellers want to be a Shopify Developer, having good communication skills help them have good results from their ready-to-go Shopify store.
Domain knowledge
The most important criterion is their knowledge, which means that a Shopify Developer needs to have a basic and proper understanding of developing a Shopify store. Unless having this criterion, the developer can not initiate any project.
Problem solving skills
In the Shopify, there are some problems or even many problems that online sellers can have during their project. They can prevent you from completing and creating revenue. Therefore, it is essential for online sellers to have this soft skill to solve all minor as well as major problems when they arise.
Specialization in different streams
As a competitive market in the human resource in developers, A Shopify Developer needs to have any specialization that makes them different from other services. They have to highlight themselves with the brilliance of a developer.
Essential front-end Developer skills
If you are beginners, the changing pace of the online shopping industry will be overwhelming for you. It is hard to keep up and update without confusion. However, the more skillful you are, the more problems you can solve. And then you will have more premium for your time.
The foundation knowledge that any online page developer has to know is Basic HTML, CSS, and JavaScript. Besides, understanding is of factors like website security is also important for any Shopify Developer. Learn more about the programming language that Shopify use
But the priority that any designers and developers suggest to action has front-end Developer skills. The below paragraphs will be multiple qualities that the Shopify Developers need to meet to master front-end Developer skills.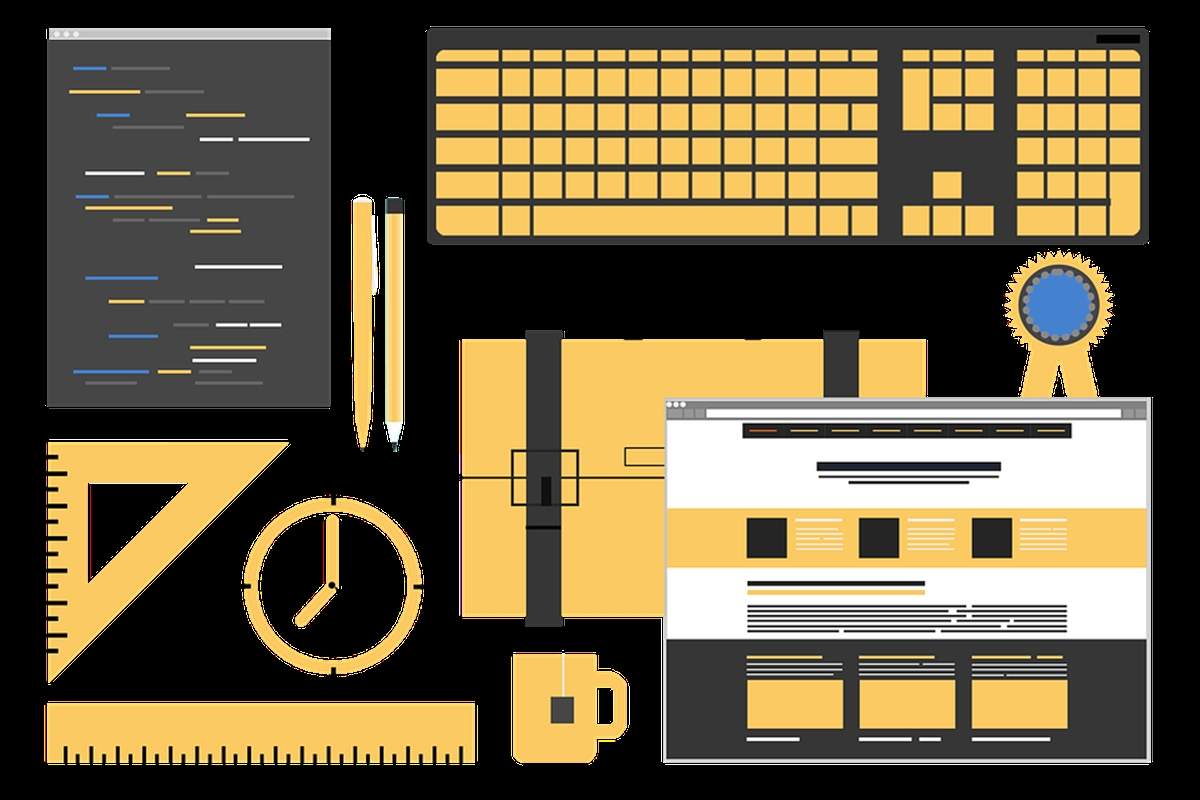 Coding slowly
The faster you code, which does not mean that it moves faster or even slower than a front-end developer slow coding. The author of No Nonsense Programming warned that "Too many people focus on writing code quickly without building a strategic foundation that allows agile change management later". Or the founder of Shopify Experts agency, Craig Cooper said that he always codes as if he was going to reuse the code over and over again in different places.
The slower writing allows them to take the time to consider the design of the system to identify the risks of changing. As an abstract art, creating code as well as build up certain features with the best performances. In addition, the changes take a lot of time and sometimes bring a lot of problems. Therefore, it requires a good developer to have a strategic design and have testing requirements that could be avoided.
Focus on what you need
Focus is the term that any online front-end development services need to know. You can be a self-taught freelance or professional web designer as Zell who used to say that: "if you're focused, you'll pay attention to the right articles, the right people, and the right details, which lets you gain knowledge faster and retain information longer". The software developer and consultant Dustin Ewers also said that we should focus on the fundamentals instead of keeping up with the JavaScript ecosystem because it lasts longer than any latest trend. In addition, it is nearly impossible for developers to keep up with the JavaScript ecosystem.
Visualize your code
Codes are the language for describing what the web builders want for the computer system to understand. Like any language, software code is necessary to be visual. For example, Leo, a web developer, thought that the problems should be broken down into simple steps and make them understandable. The clarity with the whitespace and indentation in writing codes are useful for any online sellers because it will make the complicated code more easy to get ideas.
Initial setup and maintenance
The impact that influences the speed of coding is frustrations. With the initial setup and maintenance of development, Simon Owen- a freelance front-end developer, told he had put together a screencast series that guide you on how to set up an automated development environment based on his first six-month career. Along with other functionalities such as automating the installation of apps or macOS customization, you can run various tools such as Terminal commands to speed up the development workflow.
Integrated development environment
An integrated development environment (IDE) will be the most time-consuming part when building front-tend. Dave Stewart, a creative developer, recommended that we should dive into it to learn it inside out. In Chrome DevTools, discovering the clever things as window navigation, find and replace, keys for finding or coding assistance requires the developers to hyperlink through your code in their IDE.
Ask for help
A senior product designer at Etsy, Catt Small, said that many people tried to avoid talking about their feeling when they met the challenges in coding. Because people can not know about everything, a great way to facilitate a question-friendly environment. Therefore, she gave the advice to work the problems with someone no matter how much their knowledge.
Working on soft skills
Many people think that the developers just are the ones who behind the screens, so they do not need any soft skills except for their technical skills. But today, it is essential for them to spend more time to have these soft skills. These effective tools make their development more smoothly. For instance, the consultant Dustin Ewers said that interpersonal skills helped him to win over the genius ones who could not talk with others. He highly recommended that skills such as communication, conflict resolution, stress management, etc. will be effective for any developer's career.
Doing and trying
Some of us are not good at theory, so the best way to learn something like web development is to practice more and more. Teaching others to contribute their sites also a chance for them to practice. Christopher Murphy, a web designer, talked he learned a lot from in two years as well as discover a lot of new tools after he was really in job.
From the practical experiences, you can learn from your mistakes, so it will be a valuable lesson. Learning from others and keep sharing will be the best key things that any Shopify Developers should have.
Some resources to learn everything about Shopify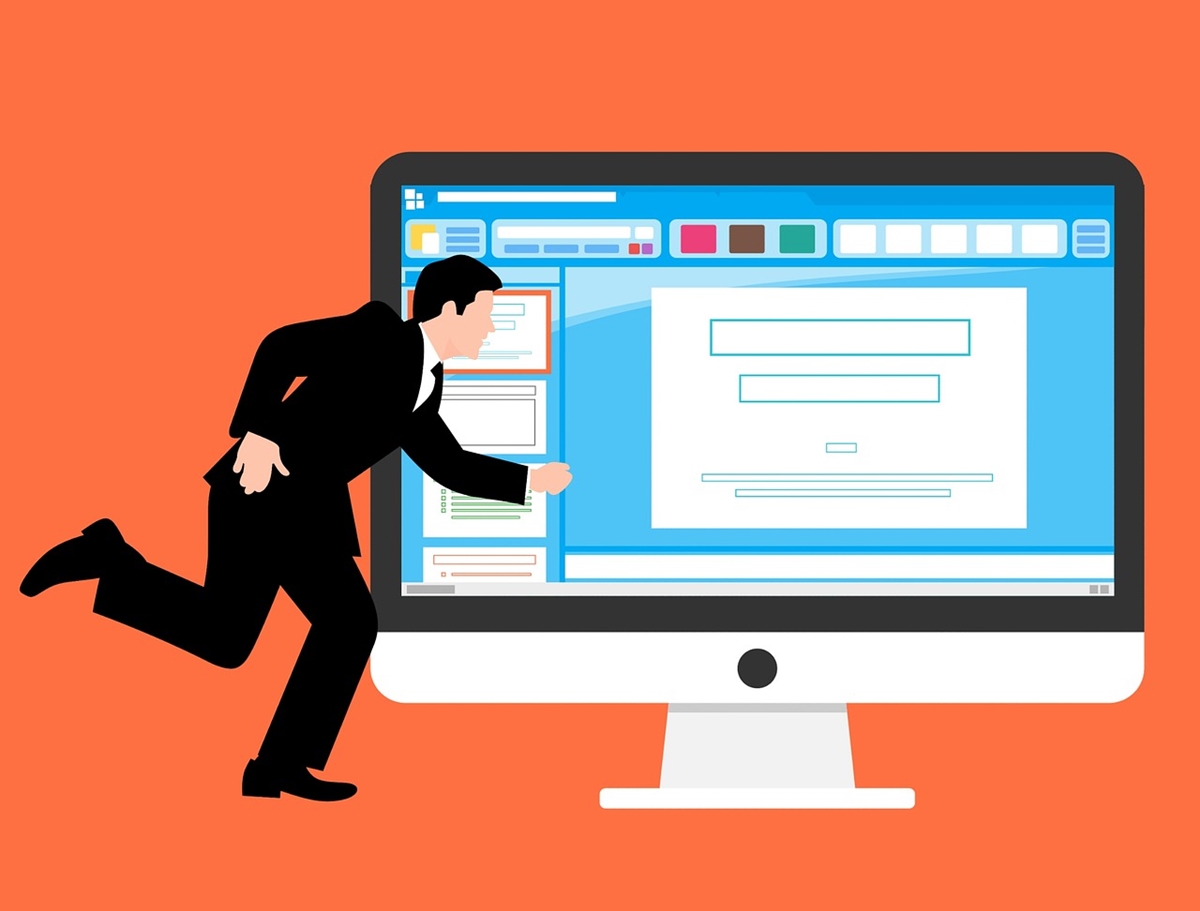 There is a tool which is called Shopify Blogs allows the shop owners to reaching for excellent resources about different fields in Shopify. With the useful articles, it is highly worthy for online merchants to read them to burst into a ton of business ideas. For better and professional advice for Enterprise level, the Shopify Plus Blog is the best choice for them.
Shopify Guides which is helpful for any online sellers many excellent actionable material in-depth guides such as Facebook ads, Google Shopping. Moreover, these articles about ecommerce analytics, marketing on Twitter will help online sellers boost their businesses. Especially, the new beginners enable discovering about Crowdfunding, Dropshipping, etc.
If the Shopify store owners want to optimize their learning process or want to save their time, a podcast tool as Shopify Podcasts will be effective for them. With interesting interviews with successful online Shopify sellers, you will listen about the experiences from the best entrepreneurs as well as experts.
As a Facebook community with more than 22 thousands of store owners and experts, Shopify Entrepreneurs is where Shopify store owners can find out their solutions. Moreover, online merchants also have chance to listen to app and theme developers. You can easily learn and find out the solution about their same situation that these entrepreneurs used to face up with
Another choice for online sellers can have freely is Shopify provides 24/7 support. The online sellers can choose to contact them via telephone, email, and chat. As excellent gurus, they are always friendly, helpful for all customers. Therefore, it should be highly recommended.
One of the most effective solutions is the supports from experts as Shopify Experts. There are tons of experienced experts who are willing to support the store owners from A to Z such as setting up, designing, development, marketing, etc.
The good place for any online sellers especially the new beginners, ebook Shopify & You, is an effective place for them too with a lot of supports. Moreover, these things are available and free like an excerpt, which brings the Shopify stores a good overview for all Shopify users.
Other websites that the online merchants can find out the answer to their question about Shopify from their experts such as:
Shopify App Development is one of the most invested documents in AVADA website
With a huge amount of articles, this website is the best choice for you to discover multiple fields in Shopify. They are arranged into and links with related articles so that the Shopify store owners can enrich their knowledge with a lot of choices. For example, in the Cart file tags, there are 11 articles. Just by a click to open this file, online merchants can have a list of these articles as well as the general information about them. Moreover, all of them are so reader-friendly so that the Shopify store owners are easy to get the ideas.
Another choice for Shopify store owners to discover and find out their trustful experts on the AVADA website is AVADA Resources.
All the selected information is displayed on the lists with the most details will give you the overview about Shopify experts and their most updated information as Best Free Shopify Dropshipping Courses.Also AVADA Resources has the trustful resources, which helps online sellers to find out the most suitable partners in the highest ranking with examples such as TOP 18+ SUCCESSFUL SHOPIFY BLOG EXAMPLES.
Considered as the passionate, energized support, Gurus 4 You brings the online sellers a lot of supports. Furthermore, with creative individuals, the Shopify store owners enable finding their dreams and selling their products.
Building the Shopify shops is simple; however, there are some problems that online sellers can meet during their operation. E-commerce CEOcan help the store owners with well-organized content. The articles have the guides of specific steps of creating an e-commerce business. Moreover, there are many live examples that online sellers can discover easily.
A solution that Shopify store owners can search for is Katana. This is a Shopify inventory management software but they also provide multiple blogs with helpful advices to new sllers also can sell on Shopify.
Last but not least, if online merchants want to have a practical and free tool, there is an available and downloaded guides on the Shopify e-book.
Conclusion
Without technical knowledge, Shopify store owners are essential to choosing the right eCommerce expert to help them build up their shops. Shopify Developers play an important role in the success of their businesses.
How to Become a Shopify Developer with the detail information and criteria that online sellers can refer to for their business to find out the best development process as well as find out the best developer to create revenue for their online business on Shopify. If you have any questions, feel free to leave a comment below.
---
Mike is a content writer at Avada, with a love for video games, gadgets, and software. He has been writing about the industry now for over 7 years. He likes to keep up-to-date with the latest software releases. He's also an avid reader, and he enjoys spending time outdoors with family and friends. When he's not working, you can usually find him playing video games or exploring new outdoor activities.