Shopify Help: Where to Get Help with Shopify?
Starting an eCommerce business is not an easy task, and you would want to have all the help you can get. Although Shopify provided simple steps to build your online store, time may come when you just don't know which buttons to press.
So naturally, you go to Google and type all the keywords you can in the hope of legitimate answers. But there is a better way than that, starting with this article on Where to get help with Shopify.
I will show you all the easy ways to get Shopify Help - from written to in-person forms. These resources can help you upgrade a store, install apps, design new themes, and just about everything regarded to Shopify. Let's begin!
Why do you need to get help with Shopify?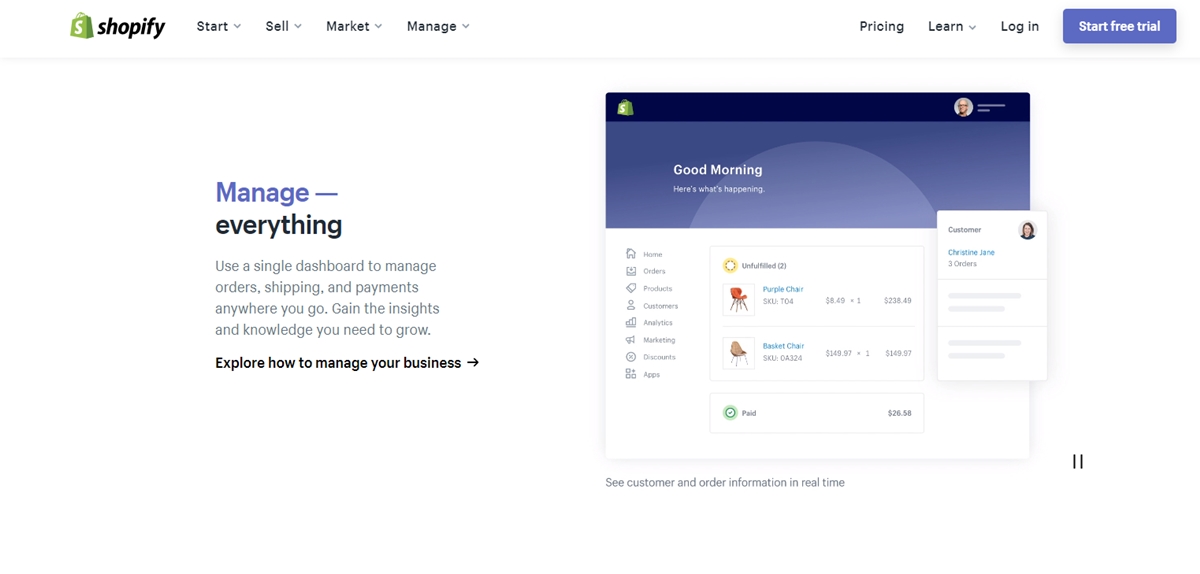 If you haven't known by now, Shopify is a dedicated eCommerce solution that helps anyone build their own online store without needing any coding skills. Over a million people have chosen Shopify, including big brand names like Shopbeergear.com, Harrys.com, or Kyliecosmetics.com.
Shopify is a powerful platform to choose with over 1,200 apps, 72 themes, specialized features such as shipping tools & inventory tracking, and pricing plans to suit any needs from a business. Any sized store can use it and easily scale as time passes by.
If you want to learn more about Shopify, read our detailed Shopify review.
The possibilities are endless with Shopify. But so many options can get you confusing like which theme to choose, what kind of marketing campaigns should you make, or simply who to help on a day off. Besides, the world keeps on changing, and while you are busy managing all the orders, your store may need to upgrade without you realizing it.
Don't worry about that; there is always someone available to help you. After all, Shopify is the best all-around eCommerce store builder on the market right now. In the next section, you will see where to get these helps.
Where to find help with Shopify
For a start, it is always good to figure things out on your own. This way, you can remember longer and understand more thoroughly. So in this section, I will show you how to find help with a specific Shopify category, and the next steps from that to ensure the best results.
Keep in mind that these helpings often come in forms of text, so get ready to do some reading.
Help with theme

Shopify theme store has over 72+ themes; all are ready-to-use, mobile-friendly, and functional as smooth as possible. What you need to do is finding the right theme and install it into your store yourself.
So how can you find the right theme? First, try playing with your default theme, customize it, play around with it, see what you like. Then, you can ask yourself some questions before looking at new themes:
What kind of experience should your store create for your customers?
What are some must-have features?
What are my competitors doing that I like, and how can I learn from it?
Do you want a paid or free theme?
How many products will be displayed in your store?
How do you want your products to be displayed?
Shopify themes always have demo versions that you can apply for the current store, so don't worry about testing things out. You can have someone design a new theme for your store, but we will get to that later.
Next is the step of installing the chosen theme yourself. We have a thorough guide to help with steps that you can read. The guide is already informative enough, so I won't go into detail, and the process is quite simple. Installing a new theme for your Shopify store should not take longer than half an hour.
That is all for Shopify's themes. Since the goal of Shopify is to help you build your online store quickly, things are kept simple and easy to follow without any coding required. Now let's go to the next section.
Help with tools

Setting up and managing a Shopify store requires hours of work, but it can all be worth it if you have a beautifully functional site for yourself. Luckily, you also get access to a bunch of free-to-use tools that help with everything you need to sell and grow.
All of them can be found in one place at Free Tools by Shopify. There are 20 tools available that cover many essential parts of running an online business like margin calculator, terms & conditions, refund policy, etc.
I will show you some tools that I think are the utmost great to check out and use.
Logo Maker and Business Name Generator: I put these together since they help with your store's foundational assets. Both tools are very easy to use. While Logo Maker can set the mood and tone for your business, Name Generator makes original names in less than 10 seconds and let you check if the name is available to make a new store. Or you can take a look at our list of best business name generators for Shopify and pick out the best solution for your business.
Terms and conditions generator: To protect your business and customers, you need to state your store's terms of service in simple, clear, easy-to-understand language. This Shopify tool instantly generates a custom term of service policy that you can customize and use for your store.
Privacy policy generator: A privacy policy can protect your company and encourage customer trust. The tool generates a privacy policy, which includes the requirements of the General Data Protection Regulation (GDPR). You can customize this too.
Return policy generator: Learning the rules is always a headache, but with this generator, you can instantly have a good refund or return policy. This will help protect your company from complaints in the future and win customer's trust.
Profit margin calculator: When you are starting a business, especially a dropshipping one, selling prices are very important to save money and increase profits. This calculator from Shopify helps you easily determine that.
Exchange marketplace: A good way to start is from where someone already succeeds, and Exchange Marketplace can help with that. You can purchase online Shopify stores from here with details about their revenue, profit, and inventory.
There are still more free tools to check out, so try them and see what would work best for you.
Help with apps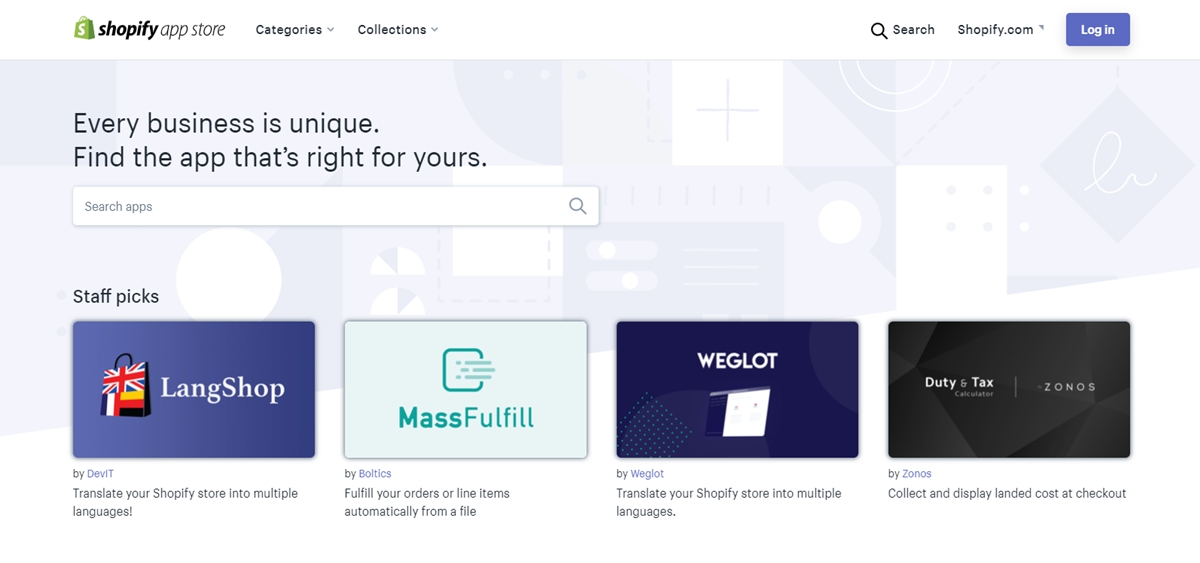 Shopify free tools are good, but they may not be enough. That is why you have a Shopify app store to help with every part of your business. There are over 1,200+ apps, which range from marketing to store design, customer support, data reporting, and more.
Again, you can read about apps and how to install them into your Shopify store through the official guide by Shopify Help Center. The process is easy to follow, and you need only less than five minutes to install and try an app.
If you are new to this, try out free apps first. Some are absolute gems and very useful like Oberlo for dropshipping, Kit for automating marketing campaigns, or Digital Downloads for selling digital products.
Even with paid apps, there is always free plans or trials available to test things out. And you can hire someone to choose the best apps for you too, but that is for later.
Help with support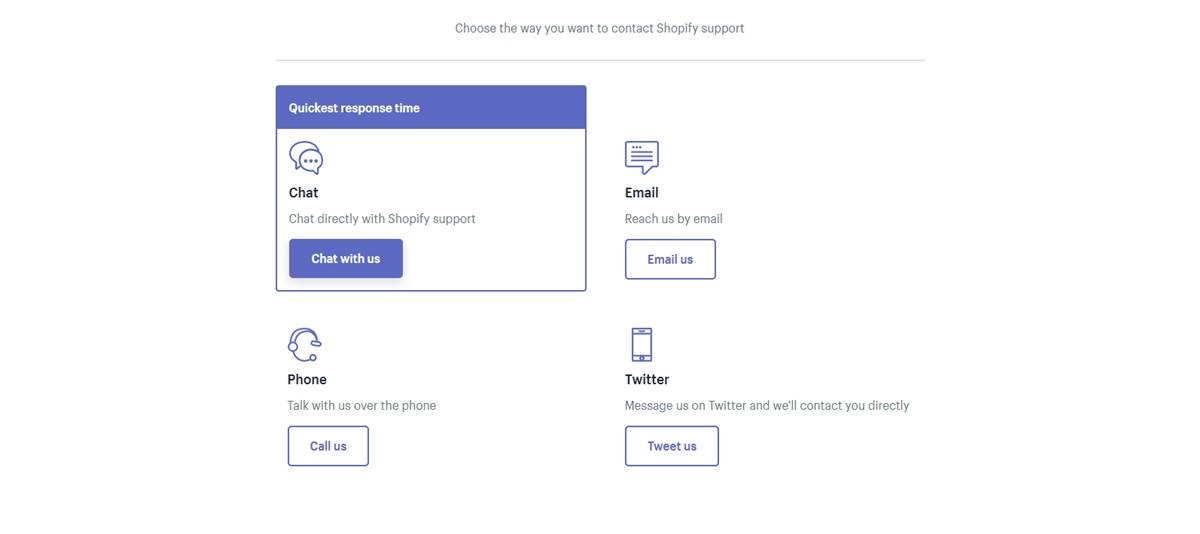 Once you are a Shopify store owner, you also get access to a great support service from the platform. An award-winning support team is available 24/7 through chat, email, phone, or twitter. The number to call is 1 (855) 816-3857.
However, keep in mind that the higher your pricing plan is, the more support you can get. But not to worry, since Shopify Help Center should be able to cover all the fundamental questions you can think of.
In this page, you will find all the available resources on various topics to set up and grow your store, such as:
Welcome part
Ways to sell
Set up and run a store
The search box is helpful as well since you just need to enter your keywords, and all related documents will be shown. Like I said before, get ready to do some reading.
If you are already a Shopify store owner, you will be generated a single-use PIN for phone support. This will help you connect through faster with the available phone numbers.
Shopify's direct support lines are based in North America, United Kingdom, Australia, Ireland, New Zealand, Singapore, and Hong Kong.
Help with questions

If you need more help, you can always ask a question in the Shopify Discussion Forums. There is a community here that can help you. People are friendly and there are Shopify accounts to answer your questions as well.
The Shopify Discussion Forums provide a place for merchants, partners, and experts to have conversations about all Shopify-related topics. With beginners, the Feedback on my Store discussion board is a great place to get feedback from fellow merchants and learn to improve your business.
Help with community

Now, a community can be much more than just a forum. It can mean new friends, new business opportunities, and new experiences. So don't limit yourself to just Shopify Discussion Forums since there are many more places where Shopify users hang out together.
A Facebook Group can be a great place to start. You can look at their profile, make friends, and learn how they market themselves on the market as well. Many businesses prosper thanks to personal branding, and you should not limit yourself at all.
There are some Facebook Groups that I highly recommend due to the member's activity and admin's help:
You also have the opportunity to market your own brands on these groups, so feel free to look for more. Some other social media platforms that you should look at are Reddit, Twitter, and even Instagram.
Even more, you have other forums to join and receive advice on your store. You can chat with experts about marketing, traffic generation, and valuable experiences. Here is a list of forums that you can join:
The Wholesale Forums - Meet with suppliers
Warrior Forum - Resources to learn about eCommerce
eCommerce Fuel Forum - Pro-detailed tips on Shopify
Rise Forum - eCommerce large community
Help with self-learn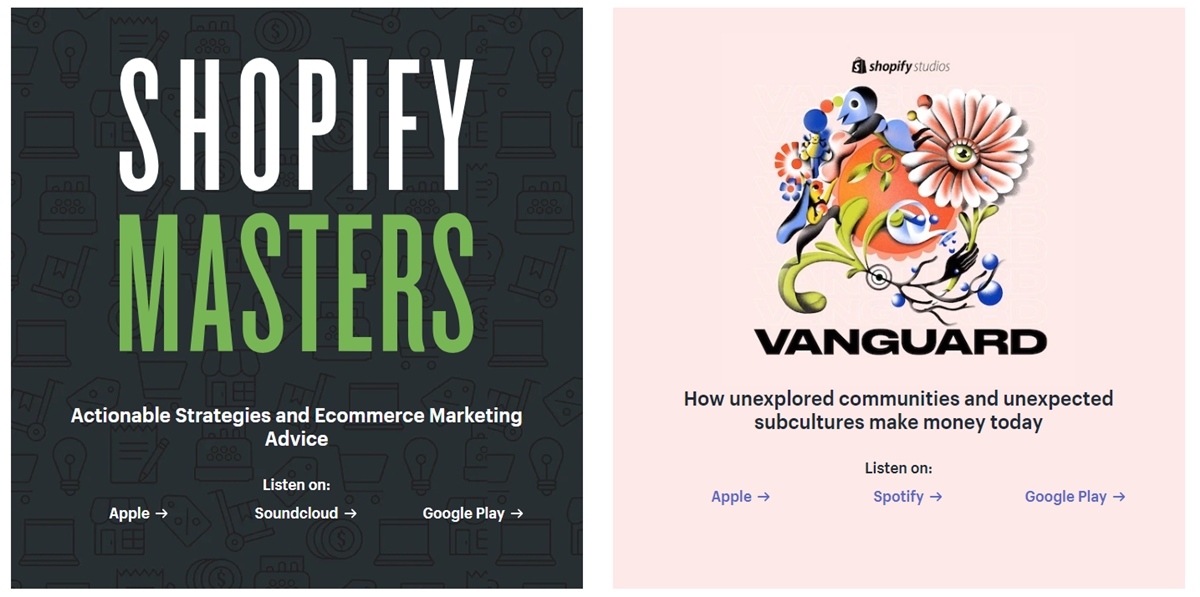 Self-learn is the best way to learn since you have a higher chance of remembering and figuring things out by yourself. These are valuable lessons that you can take on the road and proudly show to other people.
And while digging around on the internet is a way, listening to other people conversations is a great way to have some new ideas. That is where Shopify Podcasts come in.
There are currently two podcasts to follow, which are Shopify Masters and Vanguard. Both are rich in information and case studies so you write down a thing or two to improve your own business.
Also, this can be the chance to know some successful names on the market and check out what they did to get to their current status. Learning and taking on someone's already successful roads is way easier than making a new road all by yourself.
Lately, a SoundCloud podcast on Shopify Masters just discussed how one article could generate $22 million in sales for one business. You may want to tap on that and see the power of content that you can focus on for your own store.
How to hire helpers with Shopify?
Now, we've seen all the ways to learn by yourself about Shopify. What if you don't have that much time to learn? Then hiring someone to do the work for you may be the better way.
Whether it is designing a brand new theme, creating useful apps, or helping you out on your vacation, there are people available to hire if you know where to find them. So let's see how to hire helpers for your Shopify store.
Freelancer
Freelancer is an employee you hire on the internet, this person can take on the daily tasks and processes that are necessary for running your business, though you cannot be sure he/she would focus on growing your store.
You can hire freelancers from anywhere in the world, which is the beauty of the internet. And while they won't be permanent employees, they give you an affordable way to get help running your business without the expenses of hiring a full-time person.
Here are some examples of services that you can hire freelancers for your store:
Customer Service: Answering phone calls and emails from customers.
Data-entry: Inputting data from different sources.
Store management: Inventory management, order fulfillment, running sales.
Social media management: Community management, curating content, replying to comments.
Digital marketing: Create and run ads on the agreed budget.
One more thing you may wonder is how much a freelancer cost. This depends on the workload that you give though. But the hourly rate is usually applied for daily tasks, and you can monitor your invoices so there is a consistent output.
You can get a freelancer for as low as $3 to $10 per hour, this is the usual price for a part-time employee.
Now, where to find these people that are willing to help you with your business at a reasonable price? There are many places where they sign up and promote their works, which can be listed as:
Upwork: This is a great choice to get a freelancer and take care of your eCommerce business. You can find human solutions for all sizes of businesses in marketing, operations, and engineering.
Fancy Hands: If you want to hire people based on your store's requests per month, then this is the place, Fancy Hands has a US-based team that can complete any task for your store. Starting at $29.99 per month for 5 requests per month.
Zirtual: This is another popular option for U.S-based stores. They provide virtual executive assistant that's experienced and skilled in running a business. There are four plans available, starting at one user with 12 hours of task work per month.
Task

What if you don't want to hire someone at all and just want to get work done one time only? Then you can submit your task to a Shopify dedicated site called Store Tasker.
This is your choice to outsource Shopify design, marketing, and development projects. So fat, 10,000+ projects have been handled with a 4.8 average rating. Just name your task and you can get a free quote within minutes.
Most projects on Store Tasker will cost you between $65 and $230, and over 17,000 Shopify store owners have used the platform.
They also have a marketplace where you can find ready-made services for your store. The services are curated by experts who can help you with increasing sales, optimizing conversion rates, improving SEO, email marketing, online ads, web design, and much more.
Experts
Speaking of experts, why not hire Shopify Experts for real? These are all experts qualified by Shopify, so you won't need to worry about quality or credibility.
There are six services available which are:
Store setup
Marketing and sales
Development and troubleshooting
Visual content and branding
Content writing
Expert guidance
These experts often come in the form of agencies - which are companies that specify in helping businesses like you. Clicking on a need and you will find a list of agencies with their locations, starting price, jobs completed, and rating for jobs.
In their profile page, you will find more information about their service as well as detailed reviews by other customers. This is a great way to make sure you are working with good people.
Of course, there are many more agencies that you can contact by yourself for your business's needs. But experts qualified by Shopify mean a lot when coming to finding trusted people online to fine-touch your business.
Some tips on finding the right help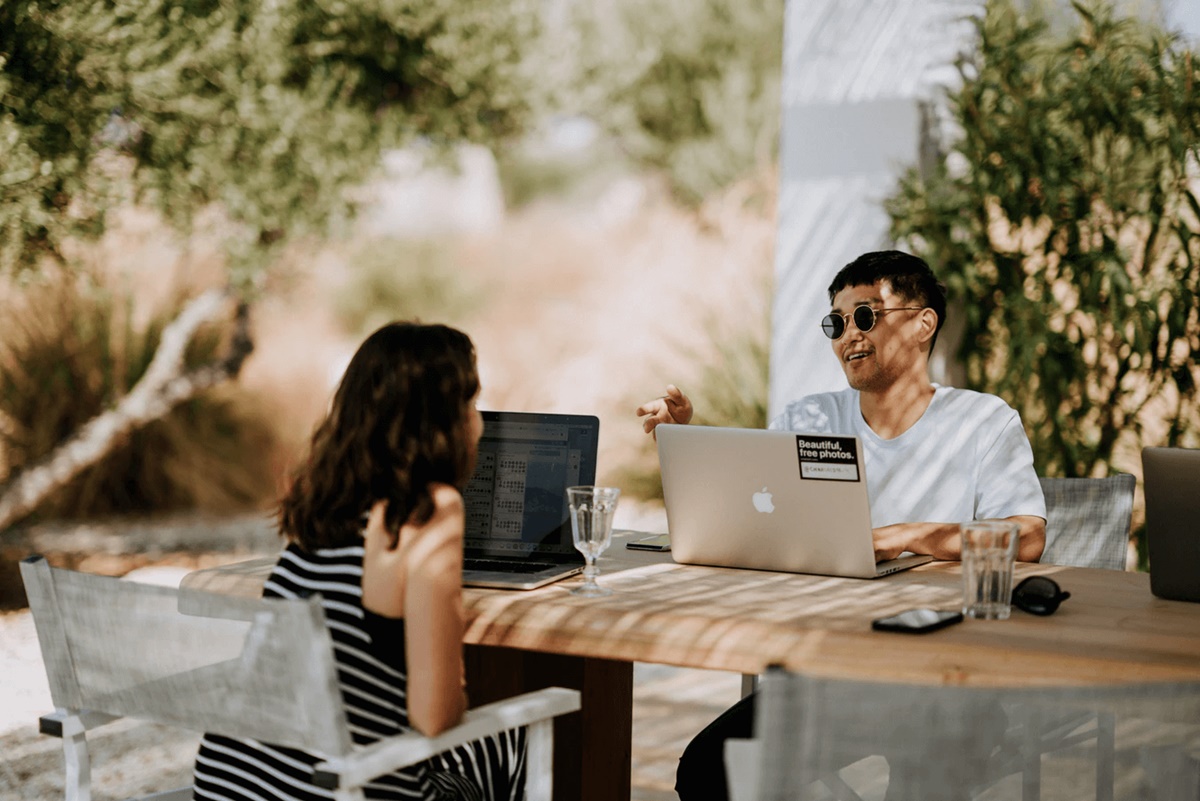 While the internet is open with opportunities, the danger lies there too. There are scammers, con artists who would try to fool you for money and you can't do much if they are outside of your country. So here are some tips on finding the right help for your Shopify store:
Try to tap into your network first: Your professional network can be a great place to start finding help. Though word-of-mouth is not always trustworthy, you can know the experience of getting of hiring help from the ones you know and learn from that. Some talented freelancers get work only through recommendations, so try asking around first.
Clearly define your goals and timeline: To avoid confusion for you or your employee, it is necessary to outline the project's scope with clear guidelines, and set deadlines for its completion. Then you can find help more efficiently.
Don't make a decision based on price alone: While your budget may be a problem, help is always needed to start a Shopify business. So pay the price deserved for good works rather than looking only for the cheapest service.
Protect your assets: Always know how to protect yourself. Your business's data is valuable and worth consideration on which parts to let another person use or not. The sensitive information about your bank account or income should be kept hidden as well.
Learning to work with remote employees: Just because you hired someone with high ratings doesn't mean things will go smoothly. Evaluate and critique their works occasionally to avoid being disappointed, or worse, your project is ruined. However, you should realize that you are not the only client and try to understand if the hired person cannot agree with your desired deadlines or requirements.
Final advice
Knowing where to get help with Shopify is only the first step. How your desired goals will work out depends entirely on how you apply the knowledge you gained or cooperate with the person hired. And while there are challenges, rest assure you can always get help for running your Shopify business to success.
So what do you think? Are you ready to call for some help? Or letting someone run a part of the business for you? The help above is a great way for you to focus on growing your business while having solutions for other required tasks.
Therefore, I hope the article can help you start getting the help much needed. Leave comments below if you have any questions. As always, best of luck!
---
CEO and Founder of Avada. Pursueing a simple and healthy lifestyle. A friend, a husband and a dad of four children, a trainer and an influencer wannabe. He is a big fan of sports and travel, also.
New Posts
Stay in the know
Get special offers on the latest news from AVADA.