How to Change Shopify Theme
Last updated: December 01, 2023
This article is a detailed guide for you on how to change theme in Shopify. Wishing to attract more customers at first sight when they visit online stores, many shop owners want to be able to replace their current theme with a better one. An ideal theme will be a theme that is not only beautiful and eye-catching but also suitable for the store in terms of color, style, and spirit.
Hence, it will be great if you want to change the Shopify theme and use another unique theme for Shopify store. This will satisfy both you and your clients because it makes Shopify store look better and more professional. Let me take you through some useful and informative content below to change theme.
1. What is a Shopify theme?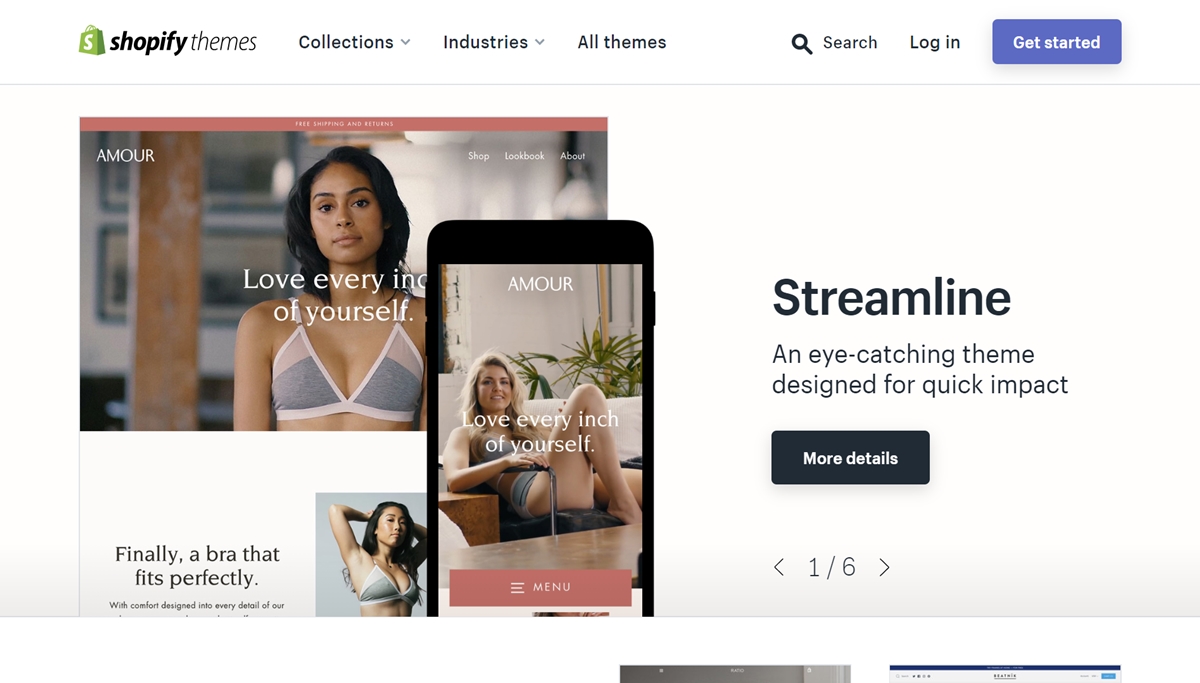 One of the factors that make Shopify online store more lively and attractive to viewers is a Shopify theme. So what is it? For websites, you can understand the theme as "Interface". It is the appearance of Shopify website that includes a background image, sound, language, arrangement, color display. It makes Shopify website vivid and offers more helpful features for Shopify store. The interface selection is essential after you have registered an account and built a store on Shopify's e-commerce platform. Each type of theme has its beauty and features. Depending on Shopify needs and preference, you can choose a suitable theme for Shopify online store.
Some advantages of the Shopify theme can be mentioned as a simple installation with just a few operations is completed, easy to develop, edit and maintain. In particular, the management interface is simple, easy to understand, and the structure is clear. This makes it easy to customize the theme if there's something you want to change to make it better. Also, the Shopify theme is friendly to search engines like Google or Bing. Thanks to this, the traffics to Shopify online store will be increased dramatically.
2. How to change Shopify theme?
Step 1: Navigate to the Theme Dashboard
In the first step, look at the menu on the left of the admin page and tap on the Online Store button in the SALE CHANNELS section. Afterward, you will automatically in the first section called Themes. A list of all the themes you've had will be displayed.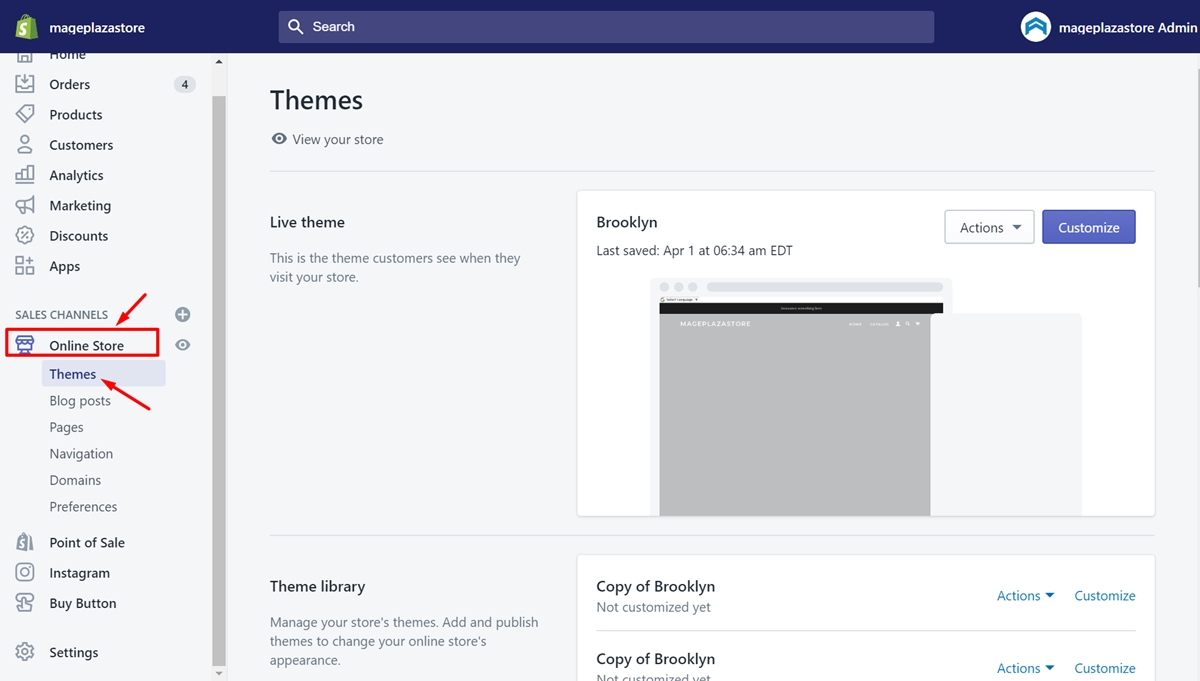 Step 2: Find your new Theme
What you need to do now is scroll down and look for the Theme library section. Then, make sure to find your new theme there. Let find an ideal theme that suits your needs and matches your store perfectly.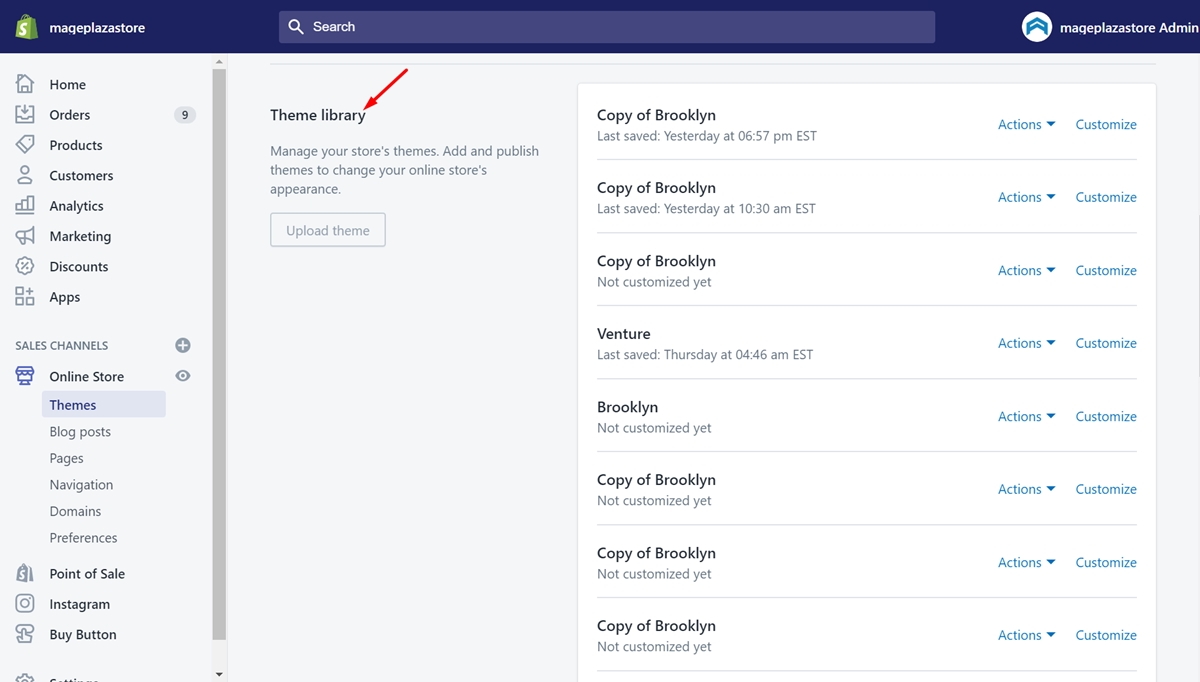 Step 3: Publish your new Theme
After you've found the theme you expect, click on the Actions button next to the theme's name. Next, there is a drop-down appearing. Select Publish to publish your new theme.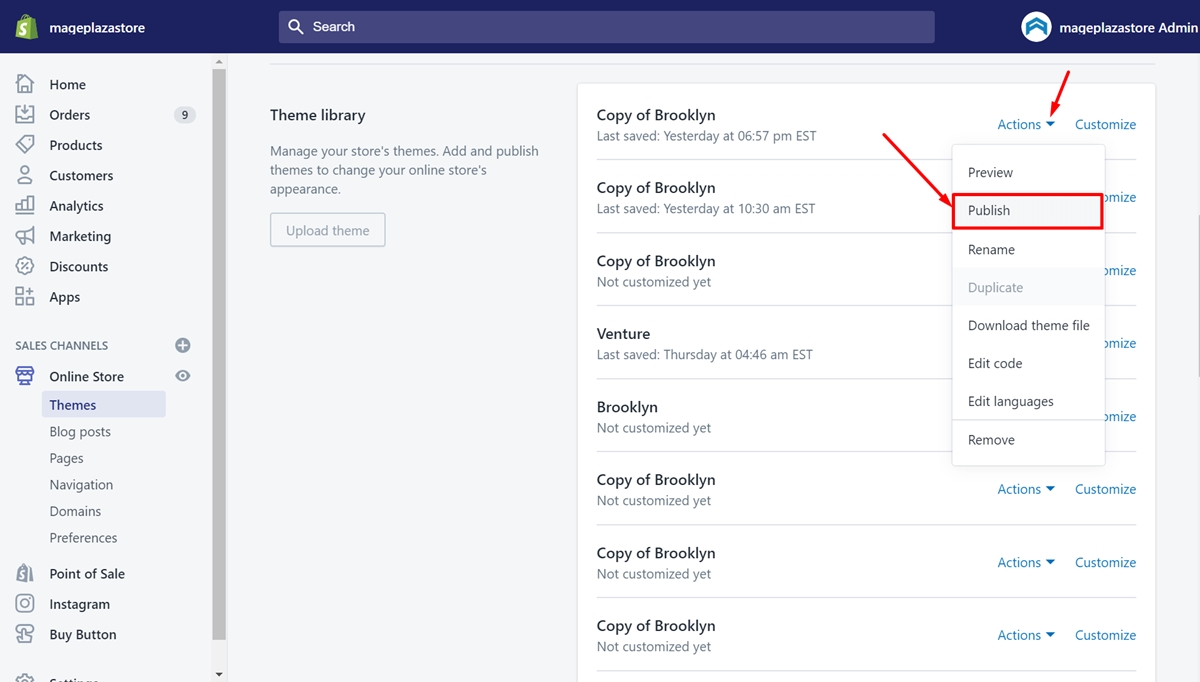 Your content is Safe when changing Theme
There may be a big question about whether your content is preserved after you change the theme. If you wonder that, I assure you that your content is safe when changing the theme. This means when you change your store's interface to a completely new one, your content remains the same and you do not need to do anything to get the content back to the way it was.
In particular, all your customizations such as editing the code for the previous theme are saved. You also won't have to worry about your customizations being lost. Hence, if you are not satisfied with the newly changed theme, you can return to using the previous theme with everything intact as before you changed the theme.
Recommend:
3. How to Upgrade Shopify Theme?
Step 1: Download Upgraded Theme to your Shopify Store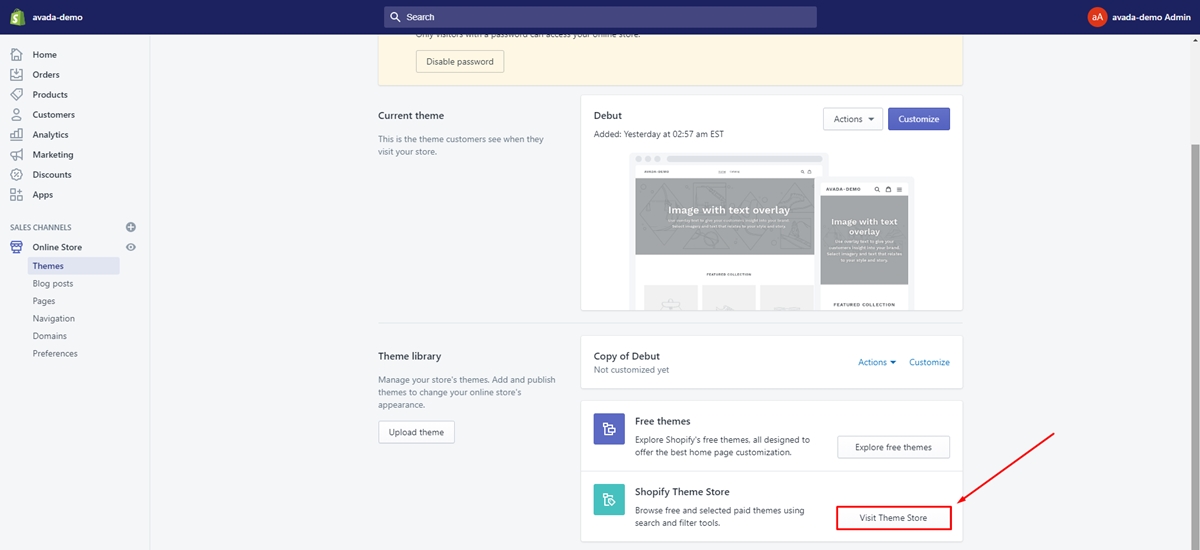 If the theme you currently own has a newer and more optimized version, all you need to do is go to the Shopify Theme Store and download the latest updated version. This helps you ensure that your theme is at its most effective and convenient for your store.
You will have two options to bring this version to the store. One is to install it as an unpublished theme and put it in your theme library. The other option is to publish it immediately as your site's theme. In my opinion, it's highly recommended that you should choose the first option which is to install it as an unpublished theme. Because this will enable you to customize it to your preference and make it best suited to your site and then publish it. It will help you ensure the look of your store will be the most perfect, making both you and your customers satisfied.
After you've installed the upgraded theme version and finished customizing, let move to the next step.
Step 2: Preview New Theme to Ensure ALL features are working
In this step, let take advantage of the Theme Preview for the new version. All of your content will be automatically customized to match the upgraded theme. Besides, check out all the features and make sure they are working smoothly and wonderfully. If there are some incorrect working items, let make a Issues List.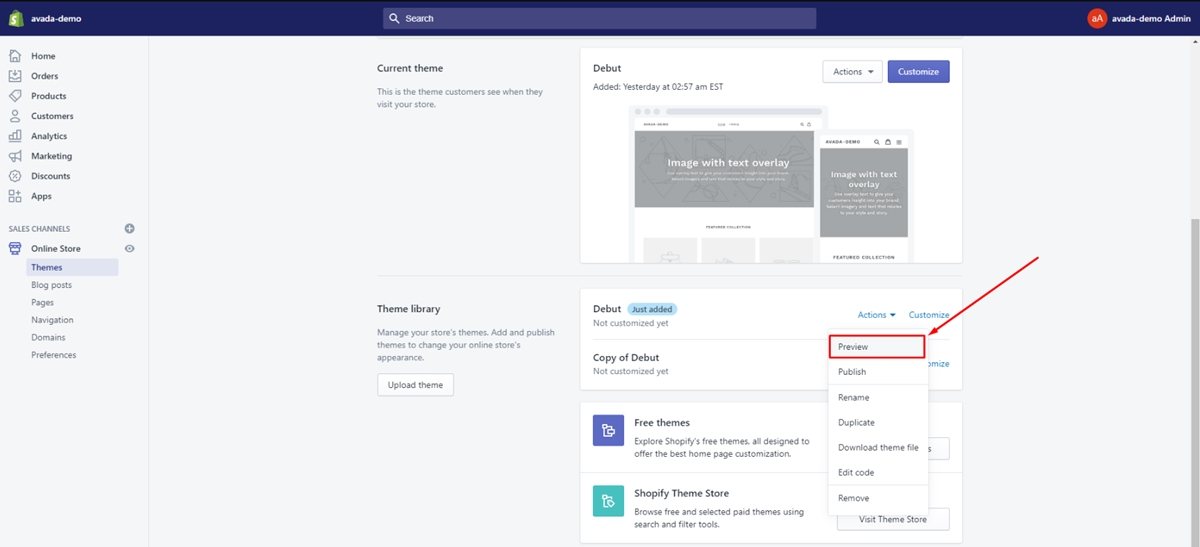 Step 3: Fix Items on your Issues List
You will need help to be able to fix items on your issues list unless you are a very good coding person. You can get help by contacting the enthusiastic Shopify Support team when you have problems with the Shopify themes. If not, you can fix these problems yourself by starting troubleshooting each problem individually and modifying the code correctly to make sure each issue is fixed.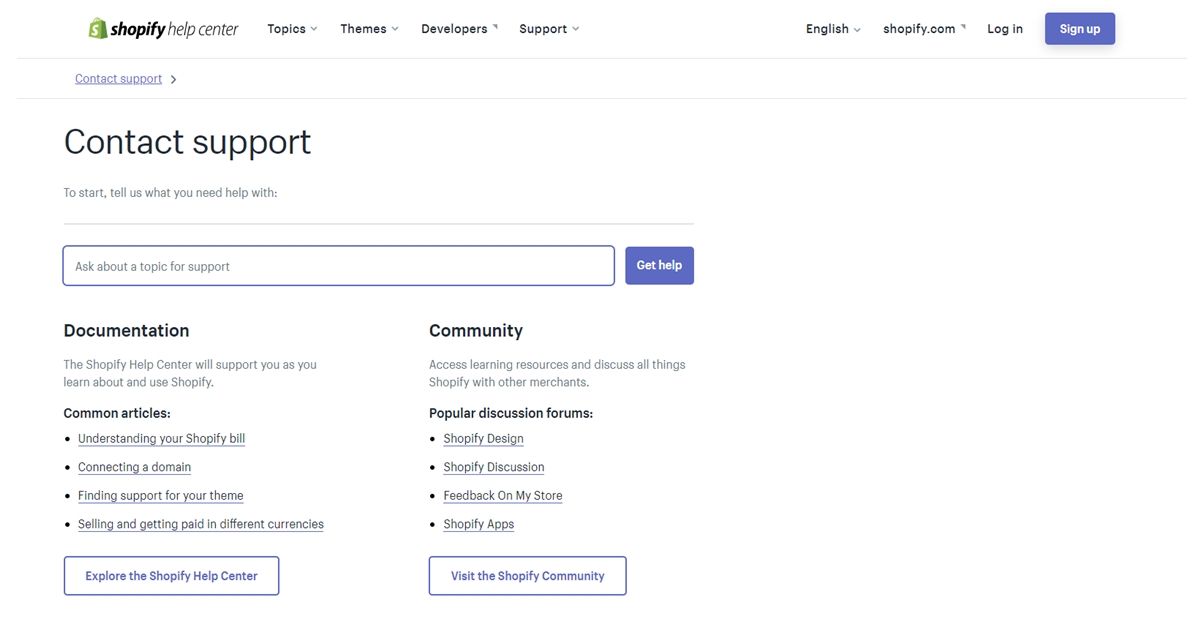 Step 4: Backup your Live Theme
After the issues in your issues list is fixed, you need to create a backup of your current live theme by tapping on the Actions button and choose the Duplicate option. This helps you in case something bad happens when you use the upgraded theme and you can revert to the previous theme. This is necessary because it will not interrupt the user experience and you do not have to headache when upgrading the problematic theme and your previous theme is lost. You are highly recommended to keep the backup of your live theme for at least two months.

Step 5: Publish and Quality check
Finally, you can publish your upgraded theme by clicking on the Actions button and go to ` Publish` in the drop-down list. After publishing it, let verify all processes again to make sure this upgraded theme is working properly. Note that if you are doing this yourself without the help of Shopify experts, make sure to save older versions of your theme. You can always republish those versions whenever you want.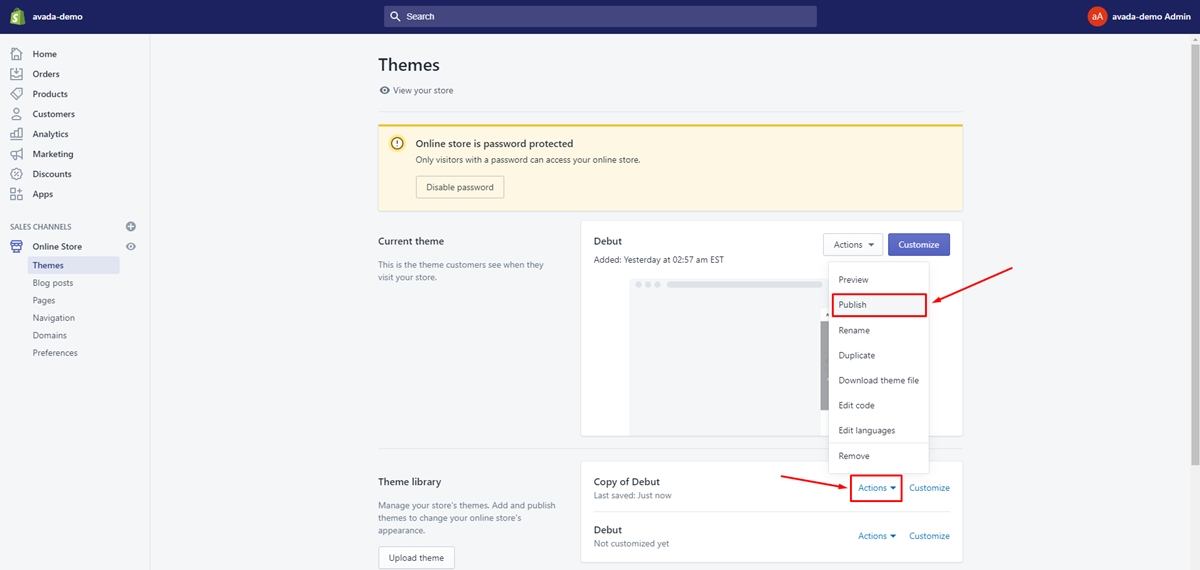 4. How to Change Your Theme - Acquiring New Themes
4.1. Purchase a free or premium theme from the Shopify Theme Store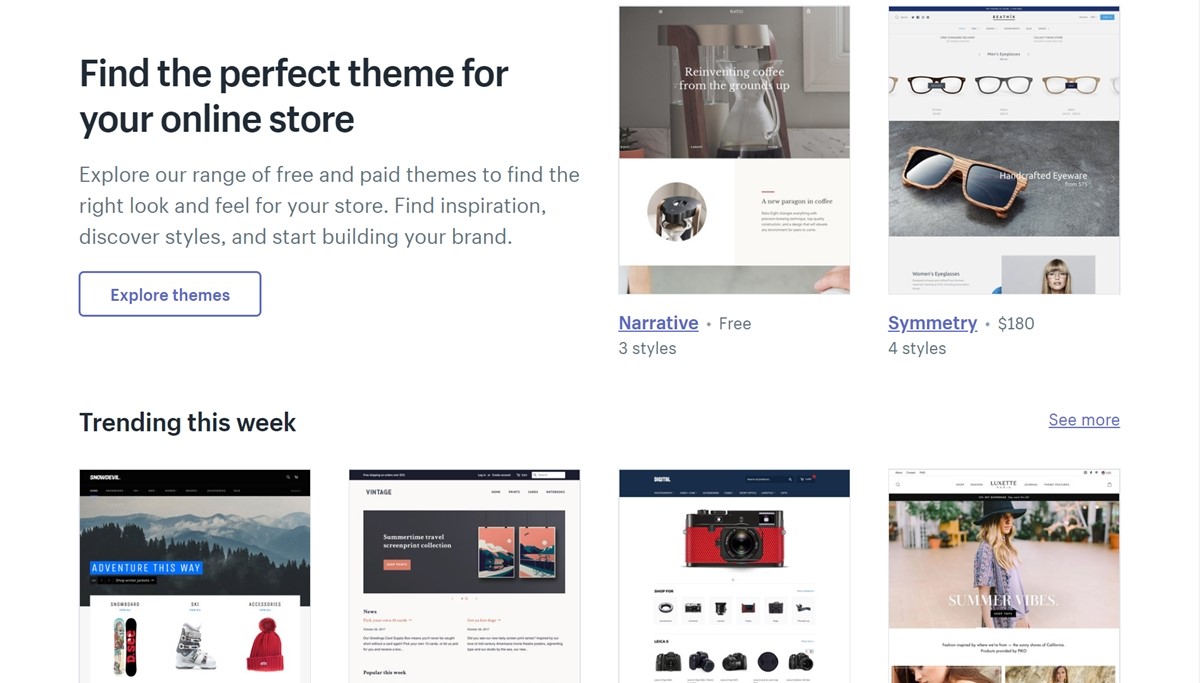 One of the ways you can do to acquire a new theme for your online store is to purchase a free or premium theme from the Shopify Theme Store. This is the most common way that many shop owners choose. Shopify's theme store is clearly and logically categorized, helping you choose the theme that best suits your store's purpose.
Shopify's theme store includes many different types of themes that are free or premium. They are varied in layout, colors, and features. In particular, each Shopify store theme has a link for you to preview directly to help you can imagine what your store will look like when this theme is published.
4.2. Upload a theme you purchased elsewhere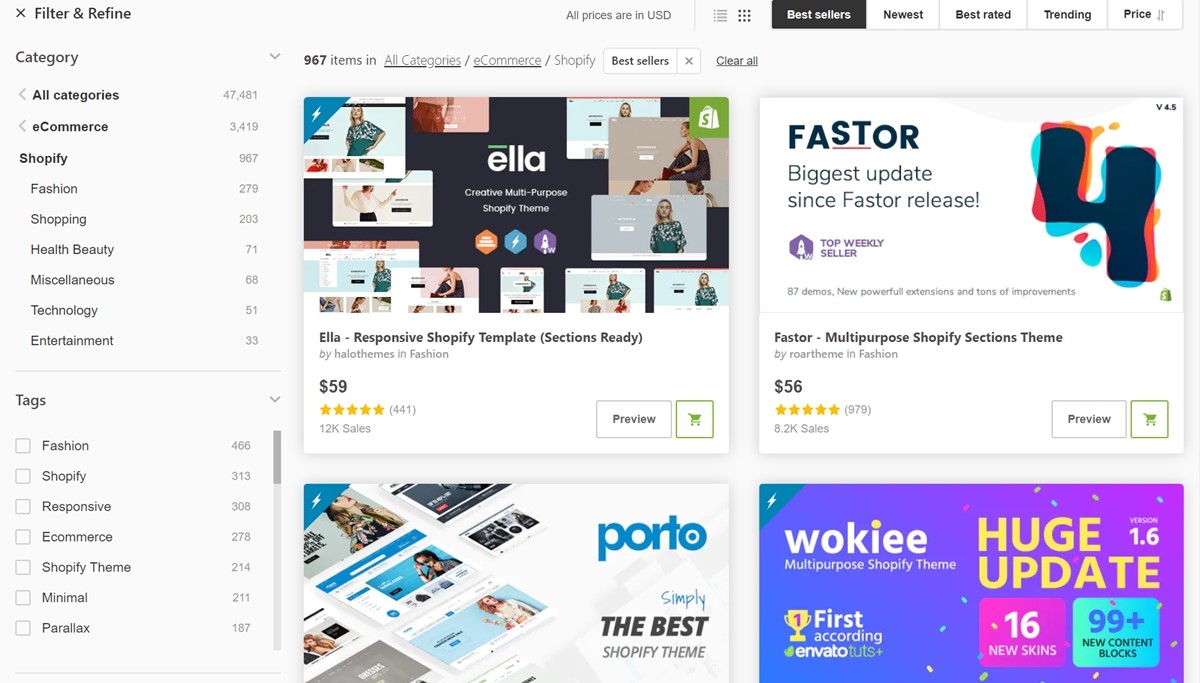 You can also upload themes when purchased from other places. To bring the most beautiful and eye-catching interface to your site, you can freely choose the theme anywhere, not required from Shopify's theme store. This gives you more options to transform your store, bring out the best, and attract more clients.
5. Types of Shopify theme
5.1. Shopify theme store
As mentioned in the 4.1 section above, the Shopify theme store provides you with free and premium themes. They are classified and varied in layout, color. A special feature of the Shopify theme is that it allows you to preview, help you make decisions easily and reasonably.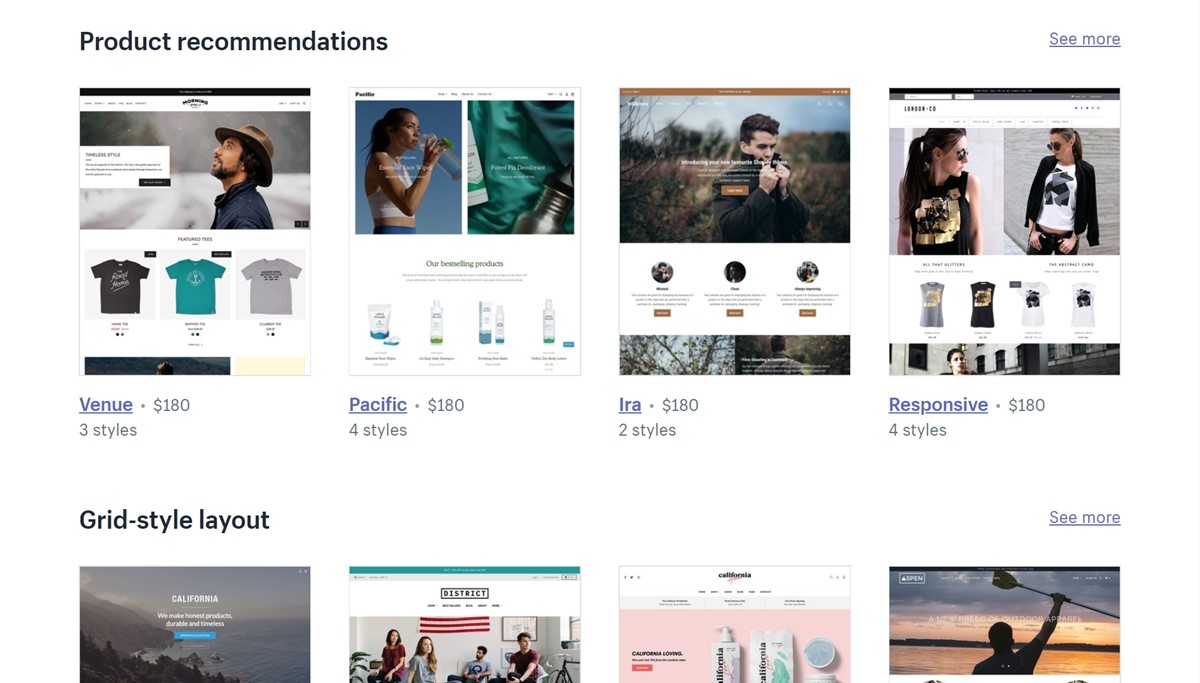 5.2. Premium theme outside Shopify
Currently, there are many shops selling premium themes. In addition to Shopify, there are Thesis, Genesis premium themes, etc. You may need to pay for these premium themes. The price of the theme can be high or low based on the design efforts and the reputation of the designer. The premium theme has more advanced features that are super powerful. It will support you a lot and improve your customers' experiences.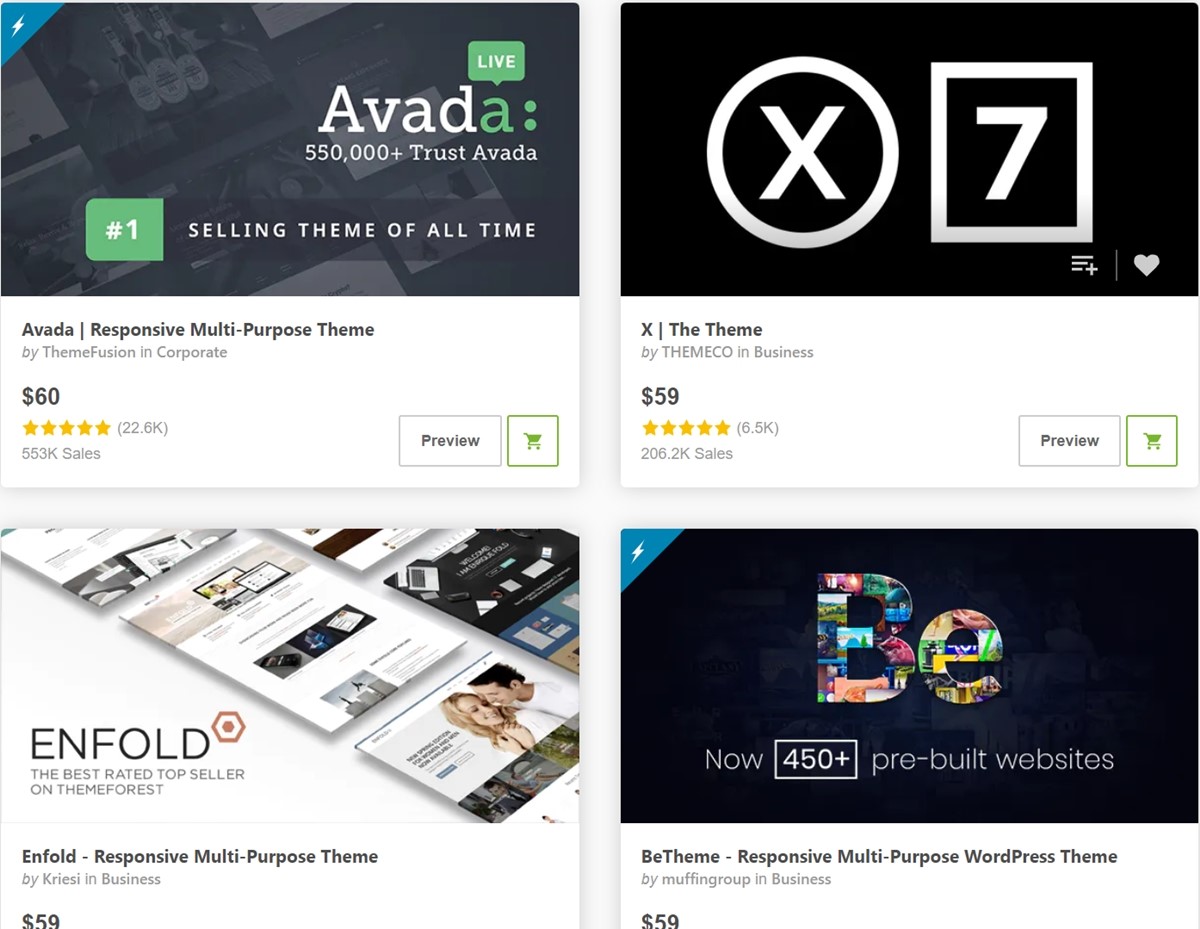 5.3. Free vs Premium theme: Which one to choose?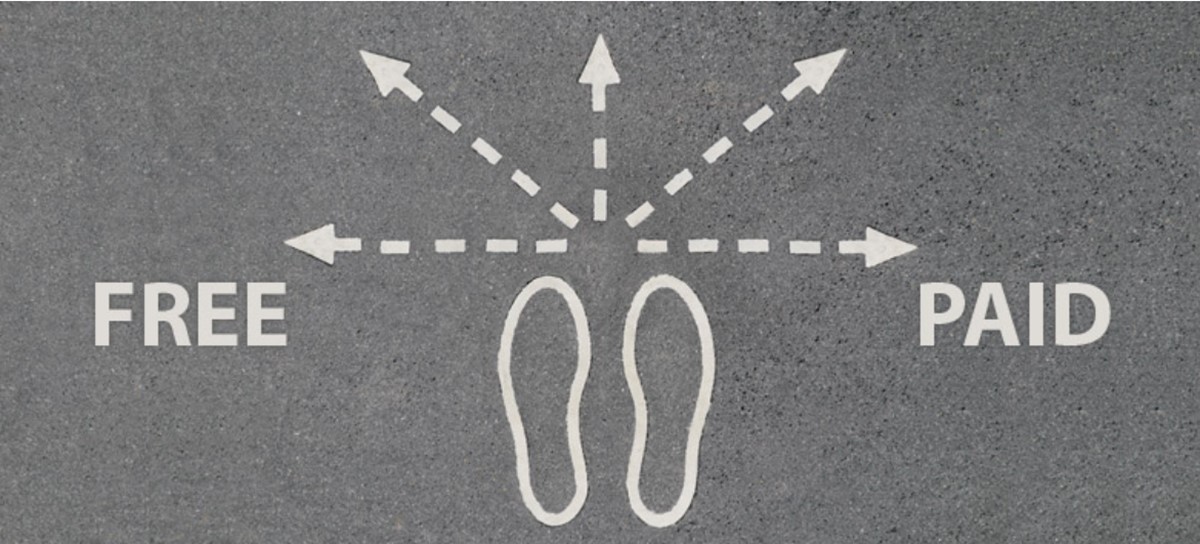 Choosing an appropriate theme is always a special job, where there are many free themes and premium themes available on the market. Most new users are very confused. They do not know which theme to use and whether they should spend money on premium themes or not?
It is said that free themes are great just because they are free. Very few theme developers are serious about keeping their themes up to date, making them compatible with newer versions. There are even many shop owners who face many problems with free themes.
Why are premium themes better than free themes?
First of all, I have to admit that the free theme is not bad and you can find lots of free themes in the Shopify theme store. But the main problem is in the updates. Most theme developers release a base version which is free and then use it to sell more professional and paid versions. Hence, instead of wasting your time with customizing and optimizing your free theme, it's better to choose a premium theme and spend that time for effective sales.
Here, I will list some of the reasons that can convince you to give up the free theme and upgrade to a more professional version.
Support and updates
If you are using a paid theme, that responsibility is charged with the theme company. They need to release an updated version to help the theme work well on the new platform. In the case of free themes, developers use their free themes as side projects and you need to wait a few months before seeing an upgrade. For themes to be updated quickly, it's highly recommended that you should choose a major and reputable theme publisher.
Besides, all paid theme publishers provide free support to their members, whereas with free themes, you cannot expect free support. Also, if you look at frameworks like Thesis, Genesis, etc. you'll find lots of tutorials on their website, which almost doesn't happen with free themes.
SEO
Premium themes play an important role in your store's SEO. In free themes, you'll find lots of structural errors and more, very few of them provide the SEO options available. Especially since 2012, it is important in SEO not only to have a site that is well optimized for SEO, but also to have clean and quality code for faster loading.
See our reviews:
Themes like Thesis and Genesis have very fast download speeds, and they are not free. Anyhow, by using a premium theme, you can minimize the use of the plugin.
Features
Premium themes are a fiercely competitive market. To survive, theme developers need to provide the latest features and compatibility with web browsers. Free themes are limited in features and it will be difficult if you want to have special features unless the theme developer is willing to provide free support.
Link coding
Most of them have footers that contain encrypted links and they sell these links. This has a very bad effect on your store's SEO. I am sure that sooner or later, you will also want to add more features in the footer section of the store. Just adding information to it, a nice footer has a great advantage in SEO, if you use it wisely.
Since updating Google Penguin, links encrypted in such a way are considered spam links and websites containing it will get "tags" from Google. Therefore, the removal of coding links is very beneficial for SEO. They are links to be avoided at all costs.
Although for new shop owners who can't afford $ 20 for themes, a free theme might be an acceptable choice, but once your store starts to thrive. I recommend that you switch to the best premium themes possible.
6. What to look for in a good Shopify theme?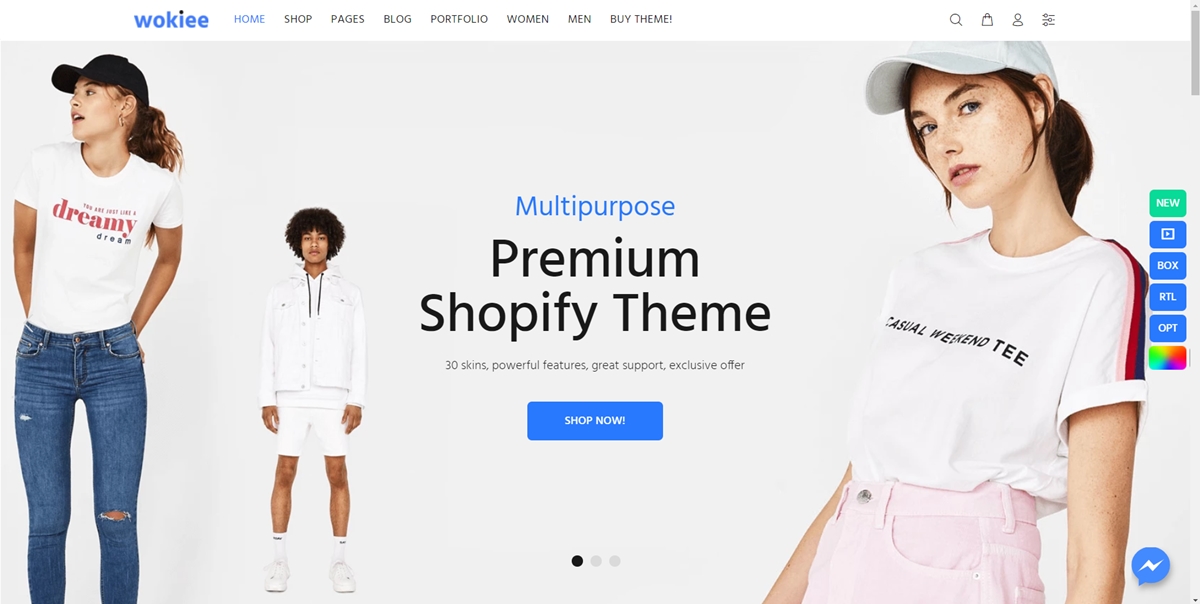 6.1. Design
When someone visits your website, it only takes a few seconds for them to decide whether they will stay or not. It is decisively based on the beautiful theme design. A professionally designed theme is a valuable investment for your business.
When using a theme with a brilliant design, you will get a lot of benefits. First of all, it can convey trust to your customers. In other words, with an appealingly designed theme, you can easily instill trust in your visitors. They are more likely to work with you (who they can rely on) or buy your product or service with their credit or debit card without hesitation. Secondly, it provides customers with a more holistic view of your website because the theme design is the most intuitive part of your store. Also, note that the interface of your site plays an important role in your advertising efforts. The website has a great theme design that attracts more visitors and encourages them to spend more money. Finally, eye-catching design will make your theme unique and help your store stand out from your competitors. Thanks to this, you can achieve the goal of asserting brand value, leaving a more memorable impression in the mind of your visitors.
6.2. Layout
Layout plays an important role in graphic design. Layout refers to the arrangement of elements on a page of images, text, and style. Understanding the layout of the design is very important. If the layout is not properly understood, the messages you want to convey will likely be lost and the advertising costs will be wasted.
A good layout will improve the look of specific objects as a whole of pieces of design to create a powerful combination. The success of a layout depends on the arrangement of visual individual elements and their relationship to each other - or visual hierarchy - the mix of elements.
An extremely important layout makes the site user-friendly, functional and makes it look appealing for customers to stay on the site. It is essential that you know the fundamentals of an appropriate layout for designing purposes from the right understanding and how to use basic graphic elements: balance, scale, sequence, emphasis, and unity of all cohesion elements. The layout of the site must match the relevant theme and expectations of the customer or they may lose interest in the site.
6.3. Mobile Responsiveness
Mobile responsiveness is an extremely important function for a Shopify theme. We can understand that the responsive website function is the interface design for mobile devices such as phones, tablets, tablets, pads, etc. capable of adjusting the size to fit any device. According to web design statistics as well as online marketing SEO of NETSA, up to 80% of the traffic source of customers is from mobile devices & tablets. Hence, pay close attention to mobile responsiveness to avoid missing out on a large number of customers.
A responsive mobile theme will make it easier for customers to access & find information. Google appreciates the responsive interface, so it takes a standard interface for Google to optimize SEO. A responsive theme for mobile devices will speed up loading web and images faster. Knowing all customers hate to wait, it increases the ability of customers to stay thanks to the awesome speed. The display support for all mobile devices increased access speed, and content control is what mobile responsiveness convinces users.
6.4. Features
When building a website, the design is only one part. You also need to make sure the website has the necessary functions. Does your site need to handle multiple members who register for your store? Is there a need to handle calculations in e-commerce? Should you upgrade the slideshow feature to show your designs or photo collections?
Designers will build these features to suit each theme. It would be ideal to choose a theme that best suits your purpose. If you are a shop owner in Shopify: e-commerce-related theme with WooCommerce will be the best choice for you. You will save a great deal of time and effort to design and manage.
Also, the plug-ins for a theme are very diverse. It is another solution for you to diversify features for your site.
7. What will happen after changing your Shopify theme?
7.1. Changes made via Customize
Changes that you have made using the Customize tool in your theme will not be carried over to your new theme. This means that changes to the previous theme will be preserved and saved. If you want to change a new theme to optimize it, you need to do it again.
These changes will be divided into two categories. One is Look and feel changes and the other is Content changes. To understand them better and distinguish them clearly, let move to the next sections.
7.2. Look and feel changes
The number of items displayed in each row or the different product badge display is a good example of Look and feel changes. Like the fact that these look and feel changes should be handled when you are customizing the new theme, they are not necessary to review.
7.3. Content changes
Content changes include content that can be customized to be displayed to your customers. You need to change it logically and attractively to impress your customers. Especially, you can create striking collections or inspirational welcome texts. When changing the content, you can add similar content by using the new theme's Customize tool. What you need to do is decide whether to move these content changes to a new theme or try something cool and different.
7.4. Shopify app changes
Your store's themes and apps are closely related. Usually, Shopify applications will have the function to help customers interact with these files. To match each other perfectly, the theme files will be changed to add support for the application. Hence, changing a theme will probably have unexpected effects on the Shopify apps you are using. They may not work as well and normally with the new theme. So when changing to a new theme, make sure that the Shopify apps are working effectively on this theme. Pay special attention to applications that are directly related to customer experience. If there is an app that doesn't work properly on your new theme, you can contact the app developer and ask for solutions or special installation steps.
Read more: How to know shopify theme name
Summary:
To sum up, this article is to guide you on how to change your Shopify theme. In particular, there is extensive information that I have carefully prepared for you about things to know after changing the Shopify theme and how to upgrade the Shopify theme. Besides, you can know the types of themes and tips to choose the most suitable theme for your store based on price and other factors. I hope you find this post inspirational and engaging.
Wish you can choose the most suitable theme to change for your store without any difficulty. Interested in making your product page more attractive? Visit our writing about How To Add Video On Shopify Product Page.
---
Sam Nguyen is the CEO and founder of Avada Commerce, an e-commerce solution provider headquartered in Singapore. Sam aims to support more than a million online businesses to grow and develop.