Aweber vs Mailchimp: Which One Should You Choose?
As you might not know, Aweber and Mailchimp are known as the giant leaders in the email marketing field. While you cannot misunderstand the two kinds, it is more likely that your email service providers will serve you better needs. That is the reason why it is crucial for you to verify your goals before getting started. After that, you are willing to use the service for a long time; hence, you should dg beyond the similarities of both their features.
Although Aweber and Mailchimp are the two most common email marketing services and they continue to lead the market in the field of prices and outstanding features, you only need one, and selecting one of them is always a hard task. Hence, you had better think carefully before starting.
The fundamental service you will be looking for is an easy subscribe or unsubscribe option, great support, and excellent deliverability. Take note that every email marketing service like GetResponse, SendinBlue, even Aweber, and Mailchimp also provide the same.
In this article, you will be introduced more about Aweber and Mailchimp and which one you should choose in 2020 to meet your business's requirements.
Recommend: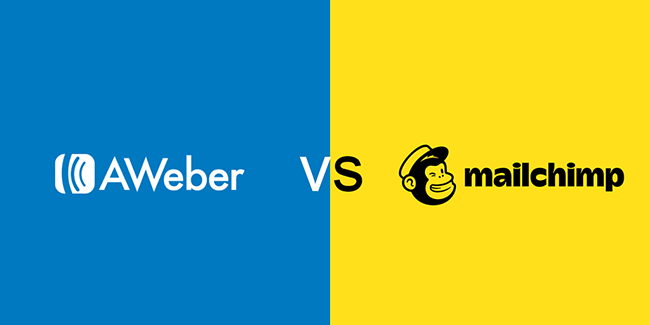 What is Aweber?
Aweber is generated by Tom Kulzer in 1998 to create a simple email marketing for small and medium businesses. Currently, it owns more than 100,000 small businesses, along with entrepreneurs all over the world. Aweber contains all of your requirements to help build email lists from more than 700 templates, autoresponders, free stock pictures, and so many more.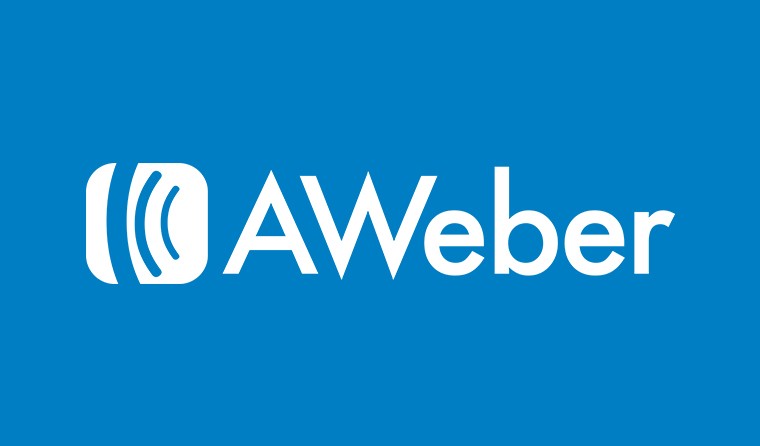 What is Mailchimp?
On the contrary, Mailchimp was found by Dan Kurzius and Ben Chestnut in 2001. It began as a side project to offer email marketing services for smaller businesses. This company has been developing to be a well-known marketing platform with around 16 million users. Today, Mailchimp provides small enterprises with templates, advanced analytics, optimization features, and autoresponders.
With a glance, both Aweber and Mailchimp are similar to each other.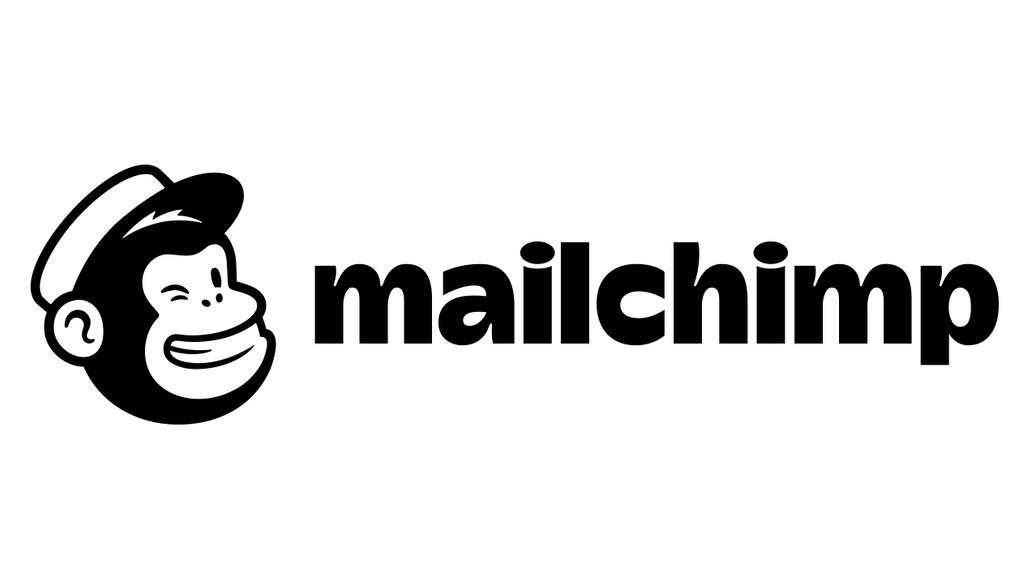 Aweber vs. Mailchimp: What are the main differences?
Ease of use
When users tend to sign up, Aweber consists of a big green button at which you can click to use your free trial period of 30 days. Some information like your name, address, ages, gender, and credit card info should to be provided here. After that, Aweber will give its users a welcome video taking them through the setting-up of accounts to create their initial list and getting users' confirmation emails highly customized. Along with that, user interfaces own logical menus with four sections. The first one will display the system's main components and show the subscribers, lists, and messages. While the second part indicates kinds of help that are available such as videos, online guides, and webinars, the third one specializes in subscriber statistics. The fourth section will introduce recently sent statistics and messages.
When it comes to Mailchimp, it helps you gather similar information that is going to be used in other things. But, it will not ask for credit card info owing to its free account. Although this plan remains some limitations on the number of features you might get, it contains unlimited trial.
When you have finished this step, you will be taken to the dashboard showing your options. Those options consist of learning more prompts on every section. Mailchimp gives you options to generate, then sending campaigns, making a list, inviting your beloved colleagues, building your audience before verifying domains for sending. Its user interface is uncluttered as well as goes with options for campaigns, templates, lists, reports, and automation for easy navigation.
As you can see, users can take advantage of both Mailchimp and Aweber. Each platform will try to make the process of signing up with dashboard navigation as simple as possible.
Ease of import
The next thing you might wish to perform is importing your owns subscriber lists into your chosen platforms. It can be from your file or the third-party, like CRM or your eCommerce tool.
Aweber lets you get your lists imported from multiple text formats and spreadsheets or copy and paste from other apps. Then, you will be asked to map the information with the list fields.
Likewise, Mailchimp enables you to get your lists imported by using CSV files or excel sheets. It lets you map information that is submitted along with their list fields.
There is only a difference between Aweber and Mailchimp related to the importing feature is that Mailchimp is concentrating on user experiences making it easier for users.
In this part, Mailchimp is taking the lead for making the process simpler than Aweber.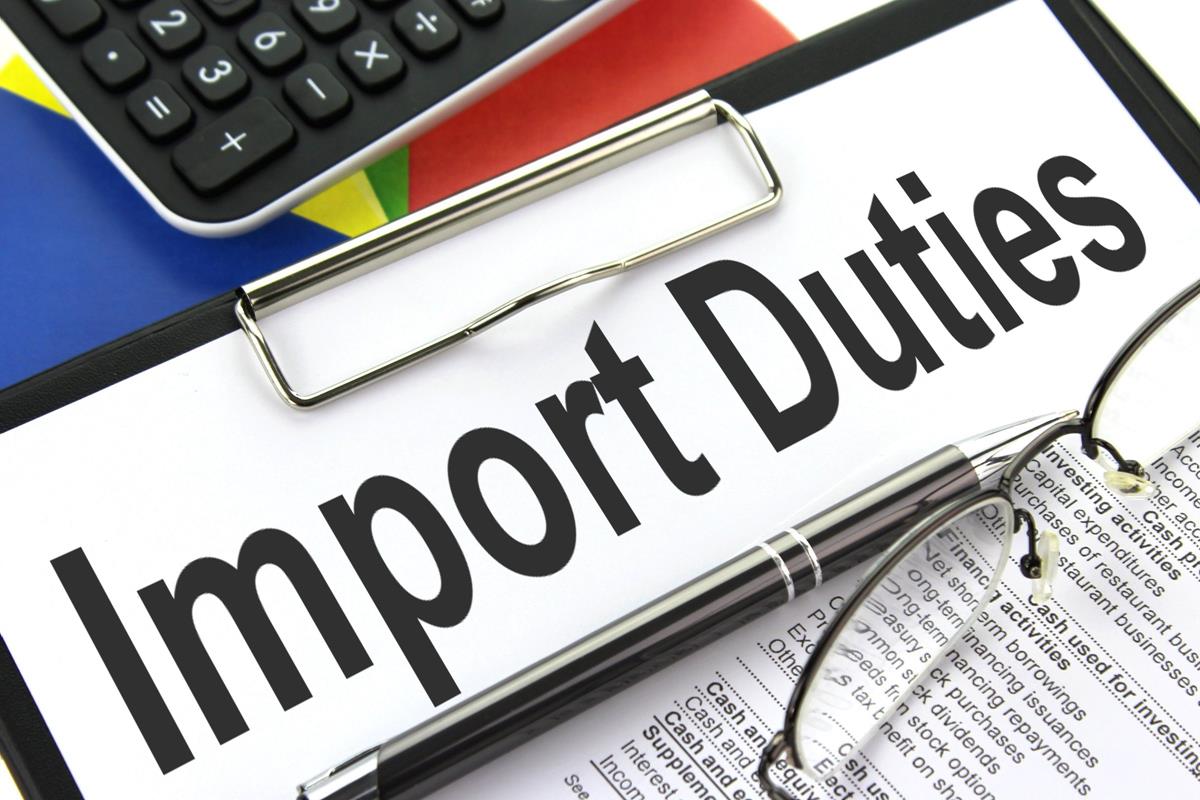 Pricing
Choosing email service providers sometimes end up with pricing. Hence, if you are asking how much they cost, here are the details.
In Aweber, prices you will pay for will depend on the number of subscribers you are having in your hand. It also gives you a free trial of 30 days for users to get all of their examples sampled. Aweber's pricing plan will begin at USD 19 per month for a maximum of 500 subscribers, then scaling up from that figure.
Meanwhile, Mailchimp proposes three plans. The first free plan can cater to a maximum of 2,000 subscribers and send 12,000 emails monthly. The second plan is the development plan starting at USD 10 monthly to cater to unrestricted subscribers and emails. The pro plan begins at USD 199 USD each month and goes with unlimited subscribers and email options.
When it comes to pricing, although Aweber does not propose free plans, the free trial of 30 days is not so restrictive. You still receive a great sense of what it can provide. Unluckily, Mailchimp's free plans are a little bit restrictive. No matter it is, Mailchimp provides you with a pay when you go for users sending email less often. Therefore, you only need to pay for the number of emails you send. This will make it more outstanding than Aweber.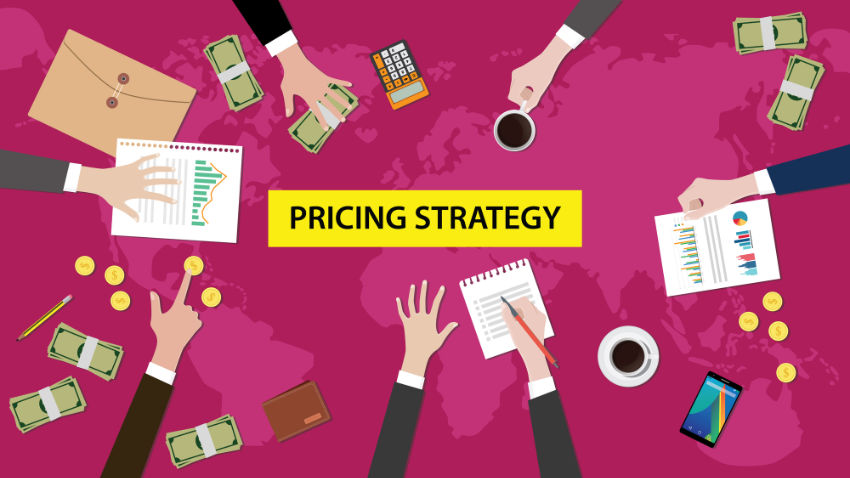 Email marketing features
Email Automation
Autoresponders are known as an array of emails that are concentrating on specific topics. You can easily send them in pre-determined sequences at set intervals. They can aid you in automating your marketing campaigns. You can use autoresponders to offer item training, follow up on the abandonment of shopping carts, offer birthday discounts, up-sell, and cross-sell items.
To get autoresponders set up with Aweber, you can generate your email lists and then customize the follow-up series' welcoming email before inserting further entries.
When it comes to Mailchimp, you can navigate campaign sections, choose the drop-down list to autoresponders you wish, then selecting replicate to automation. This automation builder allows you to generate your automation.
To sum up, Mailchimp provides you with extra functionality when you are able to choose from pre-defined workflows or generate your own, based on your aims.
Sign up forms
To build your subscriber lists fast, you might have to own an enticing sign-up form. Aweber gives you to sign up forms that include up to 25 fields of information. You ar generate your design or make use of pre-made templates. After that, you can get the forms into your sites embedded, then turning it into the landing pages or bringing about split tests on them.
On the contrary, Mailchimp sign-up forms require HTML knowledge. This is since it can create a code for its form needing HTML expertise to get it embedded into your site.
In this filed of sign-up forms, Aweber is taking the lead since it focuses on the less tech-savvy users. Also, Aweber lets you get test multiple sign up forms split to get good results.
Email templates
Bith Aweber and Mailchimp also gives you a great number of email templates that are designed to meet various requirements. Aweber is providing you with more than 700 templates while Mailchimp is offering over 100 templates.
Aweber and Mailchimp enable you to tweak a template and code your own. Email templates own responsive designs so that they can resize automatically to get any device suited.
Although Aweber has more options related to templates, Mailchimp is winning this place in email design. You can get your templates designed from scratch ratchet than being restricted.
Editing email newsletters
As we already know, email newsletters play a vital role in your email marketing strategy. It is because they can assist you in nurturing your existing clients as well as remain top-of-mind. Email newsletters have valuable content like product reviews, announcements, product recommendations, guides, tips, and blog posts.
There will be a big question as selecting email marketing software is how you get your e-newsletters edited. Fortunately, Mailchimp and Aweber are using drag as well as drop approaches. This will make it easy to insert, edit, and move elements like logos, images, and texts.
Keep in mind that there is an aspect that stands out in Aweber is its visual builder allowing you to type into your e-newsletter before making the right changes here. However, Mailchimp gives you the right to use a back end to create those changes. The back and forth edit will slow you down a little bit.
Aweber takes the lead here with its visual builder making editing your own newsletter a breeze.
Email Deliverability
Deliverability can make sure that your emails can reach your own subscriber's inboxes. This will aid you in determining in case your emails can reach to your target audience.
Several factors affect deliverability, such as making use of a single opt-in, taking advantage of short URLs, spammy subject lines, lacking custom authentication, and then applying free domain addresses.
AWeber will adhere to ISP standards since it can send and control opt-in emails. Apart from that, it is loaded with strict restrictions on spamming and closely managing its user's accounts.
AWeber can entirely control user accounts and subscribers, anyone sending unsolicited emails that are blocked previously since spamming is not tolerated at AWeber.
Mailchimp is currently using an abuse-detecting technology, which is regarded as Omnivore to help detect unethical email campaign practices.
Mailchimp is known as a member of the borader organization, which devote to shipping and keep the email ecosystem. Mailchimp can stay up to date with the latest industrial and technological standards.
Mailchimp deals with spam email complaints by moving them instantly from its active list into an abuse complaint area. Mailchimp will be registered with major ISPs receiving alerts as campaigns are marked as junk.
In this case of a situation, both Mailchimp and AWeber all own good reputations on their deliverability rate; they promise more than 99% result.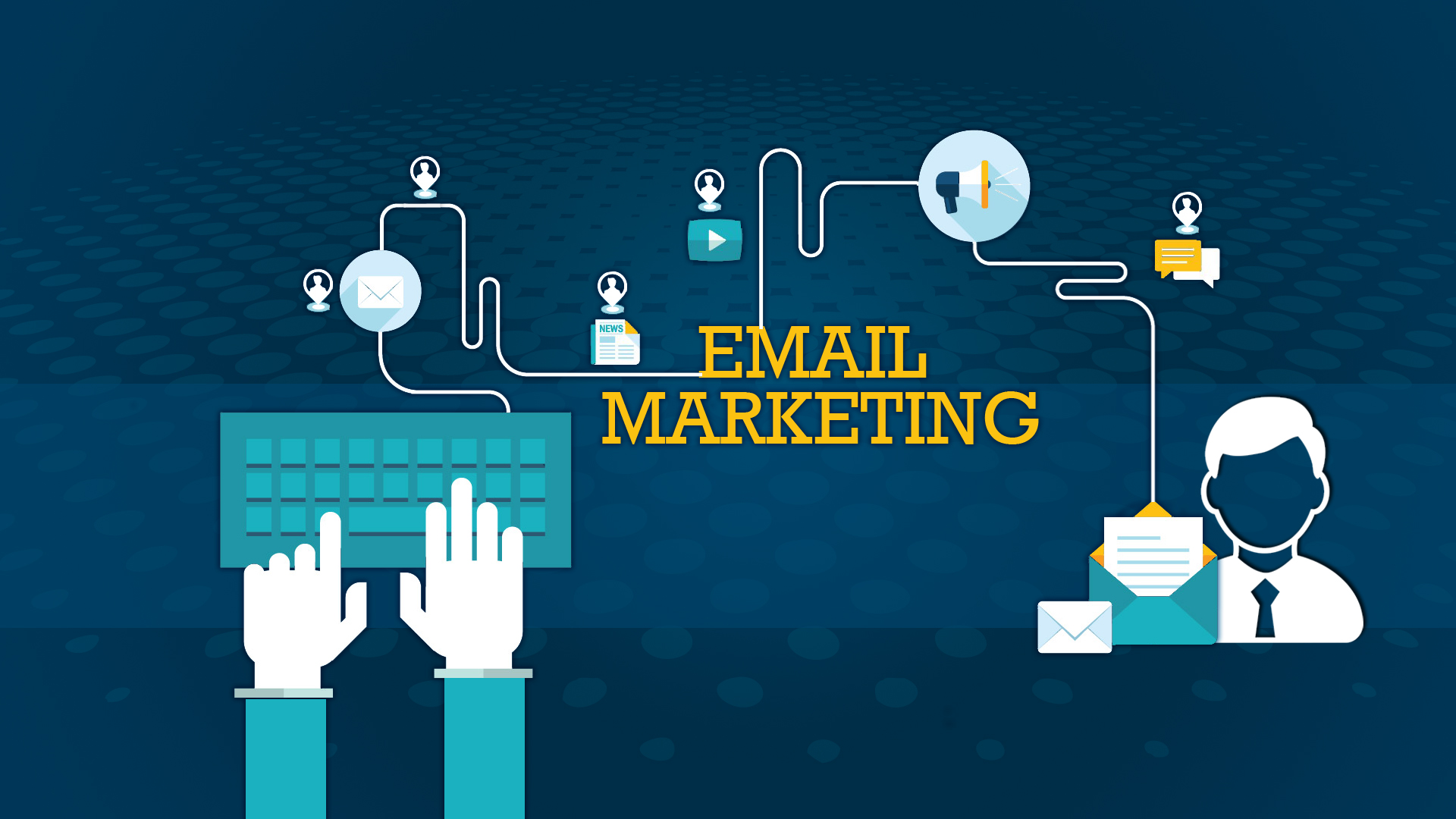 Integration
Don't forget that both Aweber and Mailchimp already integrate with some popular eCommerce platforms, including WooCommerce, BigCommerce, and Shopify. Also, you can integrate with both social platforms like Facebook.
Mailchimp owns larger options for integrations. Squarespace and Shopify offer Mailchimp their default selection, like what it requires configuration to get Aweber installed.
As you can see, it syncs with your Facebook account, which means Facebook will start to show ads to their new subscribers. With Aweber lists, you will need to get your list updated manually for any new subscribers to check your ads.
Regarding the Integration filed, Mailchimp has many things to do than Aweber. You can run your own Facebook ad campaigns, along with Goole remarketing ads from your Mailchimp account.
Reporting
The insight you can see on what will work and fail will provide you with advantages on campaigns in the future.
Mailchimp provides you with reports explaining bounce rate, click-through rates, open rate, and another metric. It aids you in information by using interactive graphs. Apart from that, this email service provider also enables you to click on map overlay in order to display what kinds of elements can attract your subscribers mostly.
When it comes to Aweber, this analytics dashboard gives you a general overview of opens as well as clicks by using graph formats. You can check where subscribers already clicked so that you could see what kind of content resonated with them. Additionally, you can check who unsubscribe from your lists to manage the causes.
When it comes to reporting, Mailchimp seems to own more benefits than Aweber. It can show the whole industry averages with an email click map highlighting the best positions for links.
Who should use Aweber?
As mentioned above, Aweber and Mailchimp are known as reliable and famous tools you can use to generate and send professional e-newsletters. If you use properly, you can help grow your own email database, then contributing to the success of your businesses.
Aweber can be more advantageous more Mailchimp when it comes to bag-for-bulk, support, and ease of use. However, Mailchimp is also a perfect tool to provide you with automation functionality, far more complicated than what it offers from Aweber.
Here are some key reasons you might consider Aweber:
You can get autoresponder functionality, known as an essential feature, at a lower cost with Aweber.

You can code your templates on Aweber plans, and Mailchimp can charge a premium for that.

There are more available templates with Aweber.

Autoresponders are much easier to install than in Mailchimp.

Don't send limits apply.

You can use AMP for emails in Aweber

Even though Aweber's user interfaces are older and not as lovely as Mailchimp's, it is a little bit to sue, and the key features are accessible.

You can access a series of stock images with Aweber that you can use in your mailouts for free.

This e-newsletter builder can make editing text easier than in the Mailchimp.

You are allowed to send many lists in Aweber, but Maimchimp does not facilitate that.

Aweber support selections become more extensive, email support, phone support, and live chat are all available on plans. Mailchimp, however, does not offer phone support except its expensive "Premium" offering.
Who should use Mailchimp?
For most businesses, Mailchimp is considered as a decent choice should you start on your email marketing plans. It is as you do not wish to get a budget committed. Its designs are now becoming more user-friendly since it provides you with further integration. The following are the reasons why you had better choose Mailchimp rather than Aweber.
It has functional free plans to help you begin with.

Its autoresponder options are extensive.

It owns sending time optimization.

You can use various languages for the confirmation pages easily.

It contains a wide range of integrations with any third-party apps.

It provides you with better RSS to email features.
Related posts:
Conclusion
Both Aweber and Mailchimp are known as perfect options for your email marketing. While Aweber has more templates and simplifies its processes for the newbies very well, Mailchimp enables you to have more selections as it comes to designing emails and reporting. But, its drawbacks are considerable to especially overlook when it comes to limitations on affiliate links, along with a lack of customer support. In case those two features are not a big deal for you, Mailchimp is a perfect selection.
---
Sam Nguyen is the CEO and founder of Avada Commerce, an e-commerce solution provider headquartered in Singapore. Sam aims to support more than a million online businesses to grow and develop.
New Posts
Stay in the know
Get special offers on the latest news from AVADA.