Shopify Marketing Automation Apps 2021
9+ Best Shopify Marketing Automation Apps from hundreds of the Marketing Automation reviews in the market (Shopify Apps Store, Shopify Apps) as derived from Avada Commerce Ranking which is using Avada Commerce scores, rating reviews, search results, social metrics. The bellow reviews were picked manually by Avada Commerce experts, if your app about Marketing Automation does not include in the list, feel free to contact us. The best Marketing Automation app collection is ranked and result in January 2021, the price from $0. You find free, paid Marketing Automation apps or alternatives to Marketing Automation also. The Top 50+ Shopify Free Apps for Every Store.
9 Best Marketing Automation Apps for Shopify
Here is a list of 9 best Shopify Marketing Automation apps:
AVADA Email Marketing by Avada commerce
Among many email marketing app, AVADA Email Marketing is the most outstanding and reasonable solution for any Shopify merchant that aim to convert their customers and build long-life customer relationships. Designed to optimize Abandoned Cart cammpaigns, AVADA Email Marketing follows up your visitors and reminds them to continue their purchase quickly.
With an user-friendly interface, AVADA Email Marketing is simple to use for even non-technical people. And for who have no ideas on designing, the app does support email templates that are proven to work well and ready-to-run right away.
Moreover, you can easily manage your contacts with automatic data synced from your Shopify store. Segment them and target specific segments for your emails will help you get the best results possible. Install AVADA Email Marketing for fee, why not?
Highlight features
Cover lost sales with Abandoned Cart Email automation
Welcome emails to new customers, new subscribes, unsubscribers
Drag and drop email builders for non-tech people
Ready-to-use email templates
Stunning Spin-to-win & Popup to collect leads easily
Price: Free
Rating:5.0 / 5
Omnisend Marketing Automation by Omnisend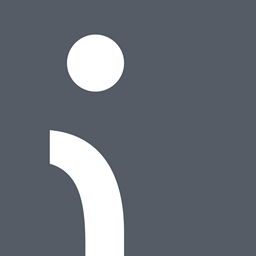 Email marketing today is regularly used by enterprises to reach more potential customers. Omnisend Marketing Automation is created by Omnisend, a company whose reputation is to build to increase customers' trust in companies' marketing platform. The app offers online stores a lot of amazing features. First, Omnisend improves the quality of your email marketing system. The app establishes sign-up space and wheel of fortune for those, unfortunately, forget their password or wish to change to a new email. Second, admins' shops are able to self-design newsletter in the blink of eyes. Admins can use the available templates in the gallery as well as produce the new one to fit the store's marketing campaign. Third, the app is a great tool to boost sales revenue. Thanks to welcome emails, confirmation emails and follow-up emails, managers and admins of the store can have deep insight in the sale progress of the store this week, this month based on data collected from the consumer history. The app is totally free so, don't hesitate to download the app and use it.
Highlight features
Rocket your sales revenue
Deliver stunning newsletters
Collect customers' feedback
Provide email automation
Improve the quality of marketing campaign
Price: Start from $0/month
Rating:4.9 / 5
Conversio Marketing Automation by Conversio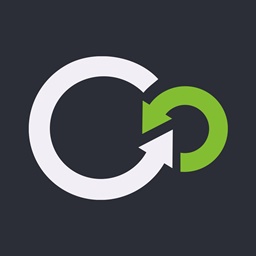 It is true that there are a lot of marketing types in which email marketing is a popular way used by a lot of enterprises because it is money-saving. Therefore Conversio marketing automation is built to create an automated system of sending newsletters to customers. There are a lot of awesome features in Conversio automation. First, the app runs speedily when connecting with Shopify shop to sync working goals. Moreover, the app also provides you with an analysis of your purchase history so that you can have an insight into what shoppers tend to buy and whose response they are. Then you can change your content of newsletters to provoke them to buy more. Second, with the app, the admins can provide discount codes or coupons on each item to capture customers' trust and increase the brand's loyalty. Last but not least, integration with other software and programs make the app become more convenient for your stores when you want to import or export your items from one place to one place. The app allows you to use freely in 30 days and after that, you have to pay $20 per month to experience the full service.
Highlight features
Create effective email marketing
Boost customers' engagement
Gather shoppers' feedbacks
Integrate with other softwares
Offer simple interface
Price: $20/month. 30-day free trial. Additional charges may apply.
Rating:4.8 / 5
Klaviyo: Marketing Automation by Klaviyo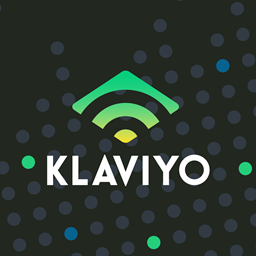 It is true that there are a lot of marketing types in which email marketing is a popular way used by a lot of enterprises because it is money-saving. Therefore, Klaviyo is designed with a view to upgrading your companies' digital marketing campaigns with better quality. Klaviyo helps enterprises implement campaigns effectively and offer automation platform by establishing a lot of distinctive features. The app allows managers of businesses to give correct analysis about the efficiency of the marketing campaign as well as evaluate the tendency of customers' interest, for example, which products customers buy most, which range of income they are so that you can make decisions to focus on targeted customers. In addition, Klaviyo assists in designing email templates which are suitable with the stores' images and messages. Another interesting thing is that the app can directly connect with Facebook accounts in which you can update your photos immediately when posting on your website. Other characteristics are also available such as real-time web tracking, product recommendation engine, back in stock and so forth. Amazingly, you do not need to pay anything but still generate much more profit. That is a bargain!
Highlight features
Recommend marketing decision
Capture customers' repurchases
Increase sale revenues
Reduce interruption in sending emails
Install and use easily
Price: Start from $0/month
Rating:4.4 / 5
LeftBrain by Leftbrain technology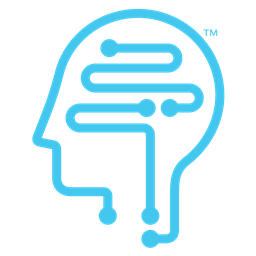 LeftBrain, which is released by the LeftBrain Technology team, is an important tool for all Shopify e-commerce administrators to keep as many active customers as possible. With LeftBrain, you are enabled to keep track with customers' behaviors and periodically contact them based on a list of rules automatically defined by the system with very minimal input. Without any interaction from you, this extension will automatically work by the time you install it. No more waiting, let's own this application now, LeftBrain is expected to be a very supportive assistant for you!
Highlight features
Keep your customers engaged automatically
Require very minimal input to save your time
Track and contact customers at the right time
Easily handle abandoned cart with advanced feature
Send automated discount offers to customer using the suitable widget
Price: $5/month. 14-day free trial. Additional charges may apply.
Rating:4.8 / 5
AI led Cross‑Channel Marketing by Onlinesales, inc.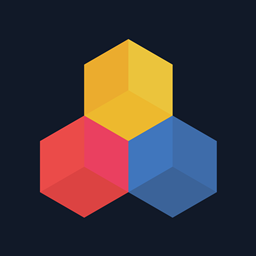 Digital marketing nowadays is a powerful tool for businesses to attract more shoppers to come to your online stores. AI led cross-channel marketing is born to bring managers or admins a great solution to increase the sale revenue. The app offers a lot of advantages to your shop. First, the app allows admins of the store to approach to Google, Facebook, and Amazon to import and export your items in these platform so that your products can be sold or displayed in many shopping channels. Moreover, you can have a profound analysis by looking at the data on the section of marketing channels, merchandise, audience and seasonality that the app provided. These functions serve as useful reporters for marketers to inform them whether the marketing campaign is effective or not, how much-targeted customers they have reached and so forth. Last but not least, the app is available for online advertisement by connecting with Google Adwords, Facebook Ads, and Bing Ads. besides, these apps also show updated prices with recent discount rates on online advertisements so that purchasers can know the new information. Let's use the app right now!
Highlight features
Improve eCommerce marketing channel
Provide powerful automation
Support 24/7 from Monday to Friday
Equip smart insight across marketing channel
Increase customers' engagement
Price: $99/month. 14-day free trial.
Rating:4.3 / 5
Postscript SMS & MMS Marketing by Stodge llc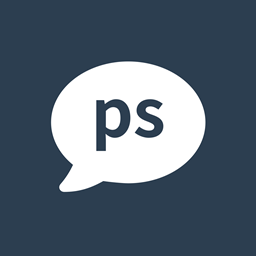 Postscript SMS & MMS Marketing, which is created and published by Stodge LLC, is a wonderful marketing channel for all Shopify e-commerce store to send text campaigns, create marketing automation, and drive new revenue. With only one click using personalized SMS marketing campaigns, text messages based off of customers' actions like product announcements, sales and discounts, abandoned cart reminders are sent to them. On top of that, your text engagement can be increased by adding interesting GIFs and colorful photos to each automation to attract customers' attention; therefore, you can increase ROI and drive new purchases. Also, all customer requests to "Opt-Out" of SMS communication are automatically handled, Shopify customers who reply "STOP" will no longer receive your SMS campaigns or automations. With Postscript SMS & MMS Marketing, users can not only review the performance of all of the messages, campaigns, and automations but also go beyond click and open metrics and analyze the revenue which your messages are bringing in. All things considered, Postscript SMS & MMS Marketing is a must-have app for any Shopify eCommerce store. Get your sales boosted by installing Postscript SMS & MMS Marketing now!
Highlight features
Segment customers and send targeted SMS marketing campaigns
Review the performance and analyze the revenue
Keep the customer data clean and up-to-date
Automatically handle all customer requests
Integrate with SMS, abandoned cart, shipping notifications, MMS
Price: Free plan available. Additional charges may apply.
Rating:5.0 / 5
Firecart Marketing Automation by Canvass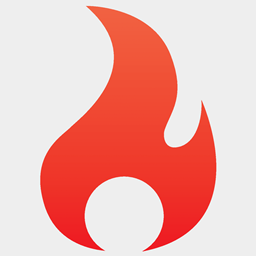 Email marketing today is regularly used by enterprises to reach more potential customers. Firecart marketing is designed by Canvass with a view to creating a new tools aiding business in launching effective and efficient marketing campaigns. The app offers admins' internet-based shops with a lot of amazing features. First, the app automizes the pop-up email boxes to gather shoppers' data. This box will appear when visitors visit your site and the content of the pop-up may different based on customers' purchase history. Second, thanks to track buyers' shopping history, your admins can analyze the data and the hot trend of the current market so that your store can change the campaign to meet the demands of customers. Besides, the app enables to establish abandoned cart email reminders to get rid of unpaid shopping carts and provide individual carts which might suggest and display related products to the previous purchases. Last but not least, other distinctive characteristics are also available to help your business maximize your profits such as referral marketing program, monitor store visitors, reorder reminders and so forth. The app offers three packages: startup ($25 per month), small-medium ($85 per month) and enterprise ($200 per month).
Highlight features
Generate unlimited flow of marketing campaign
Increase customers' engagement
Manage the quality of newsletters
Boost the sale revenues
Install easily
Price: From $25/month. 30-day free trial. Additional charges may apply.
Rating:5.0 / 5
PostPilot Postcard Marketing by Postpilot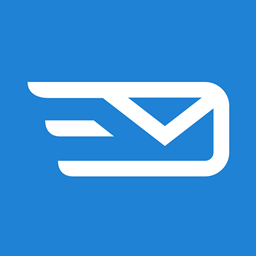 PostPilot Postcard Marketing, which is created by PostPilot, helps its users send personalized, profitable and stunning postcard campaigns automatically. This application enables the user to combine both digital and direct mailer marketing, which will increase both customer loyalty and better ROI. In addition, PostPilot Postcard Marketing offers an unlimited amount postcards sent with speedy delivery to your customers in just 4 - 6 business days. Moreover, by providing automatic reporting, this application makes it easier for users to see the ROI to know exactly what you're putting in and what you're getting out of each campaign. With excellent selection of the perfect segment, emails are landed in the right customers who are most likely to buy by choosing the customers based on precise attributes (the amount of money they spent, the items they bought, location, time since their last purchase,…). All things considered, PostPilot Postcard Marketing is proved to be a valuable tool in every campaign with great customer support and the best segmentation capabilities. Experience all its benefits now with just a few clicks!
Highlight features
Select the right customers based on precise attributes
Make money on autopilot around the clock
Provide unlimited scale of postcards need sending
Provide full-color, high-quality work of art for every postcard
Enable user to track the ROI of every campaign
Price: Start from $0/month
Rating:0.0 / 5
How Avada.io ranks Shopify Marketing Automation apps list
These above 9 Marketing Automation apps for Shopify are ranked based on the following criterias:
The ratings on Shopify App store
The app's rank on search engines
The prices and features
The app provider's reputation
Social media metrics such as Facebook, Twitter and Google +
Reviews and assessment by Avada.io
Top 9 Shopify Marketing Automation Apps
Special thanks to all vendors which contributed the best 9 Shopify Marketing Automation apps. We honestly recommend you to give every app above a try if possible. We create Shopify apps review series with the aim of helping Shopify online stores find the best Marketing Automation for their website. All of the information on the review (including features, description, prices, and links) is collected from the vendor's website or their own published page/ selling channels.
The list of the 9 best Shopify Marketing Automation apps is kept up-to-date on a regular basis by our team. Please feel free to reach us out if you have any questions related to this app review.
Don't see your app on the list? Wanna contribute more content to this review? Contact us
Comments for Marketing Automation
---
---
People also searched for
shopify marketing automation apps

marketing automation apps for shopify
top marketing automation app for shopify

top shopify marketing automation apps