Shopify Mailchimp Apps 2020
5+ Best Shopify Mailchimp Apps from hundreds of the Mailchimp reviews in the market (Shopify Apps Store, Shopify Apps) as derived from Avada Commerce Ranking which is using Avada Commerce scores, rating reviews, search results, social metrics. The bellow reviews were picked manually by Avada Commerce experts, if your app about Mailchimp does not include in the list, feel free to contact us. The best Mailchimp app collection is ranked and result in January 2020, the price from $0. You find free, paid Mailchimp apps or alternatives to Mailchimp also. The Top 50+ Shopify Free Apps for Every Store.
5 Best Mailchimp Apps for Shopify
Here is a list of 5 best Shopify Mailchimp apps:
Mailchimp by Mailchimp
Online marketing today is used more frequently because of its convenience and low cost. Online marketing is launched through the newsletter, Facebook Ads or Instagram sponsors. Email, an indispensable part for working, is a great tool. MailChimp created by MailChimp will take all advantages of email to help your Internet-based stores to generate more profit. To capture customers' needs and interest, the app allows the admins of online stores to design popup by applying Mailchimp visualization supporters. Besides, you can add some sentences to describe who you are and what you offer so that your shopper will not be surprised and feel distracted. Second, the app also offers many other relevant products when buyers shop around. The recommendation will lengthen the time of shopping for each customer as well as increase the chance of earning more money. Last but not least, MailChimp supports to connect with social media, a popular means of conversation with the young generation such as Facebook and Instagram. Amazingly, the app is totally free to install. Don't hesitate, download the app now!
Highlight features
Set up marketing automation to remind customers
Reach targeted customers
Boost the number of sales
Increase the speed of sending newsletter
Integrate with social media
Price: Free
Rating: 1069 - 4.2 / 5
MailChimp Forms by Mailmunch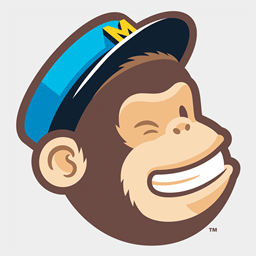 Email is frequently used as an effective marketing tool for every business today. MailChimp Forms by MailMunch is born to meet the demands of enterprises who would like to increase the brand recognition. The app provides shop's admins with significant features. First, you can create great content marketing combining with your products' images which makes your product position more impressive in buyers' minds. You can add links which lead your buyers to your homepage to get further information and access to other items. Moreover, the admins can easily create pop-ups on your website whenever shoppers revisit or new customers come. These pop-ups are designed to gather purchasers' emails, hence the store's admins are able to send have a pool of customers' data. Second, the app enables the admins to customize the interface the galleries, whether using the themes or backgrounds. Last but not least, you can experience other amazing characteristics such as put feed title and language choices. The app offers three types of packages: free, essential ($9.99 per month) and pro ($19.99 per month).
Highlight features
Collect customers' emails
Update discount codes and coupons
Create an effective marketing campaign
Increase the website traffic
Increase the website traffic
Price: Start from $0/month
Rating: 450 - 4.6 / 5
MailChimp Custom Popup by Solvercircle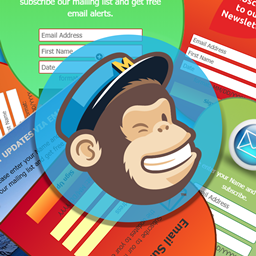 MailChimp Custom Popup designed by SolverCircle is an app which allows you to choose and create your Mailchimp subscription popup template. This app provides fully customizable and many advanced features for the Popup design. Firstly, there are various Popup Templates available, so you can feel free to select any template. Or you can choose to design your own custom popup based on your website template by using HTML editor. Secondly, you can customize your popup to make it suit your page. For example, you can place YouTube, or Vimeo embed videos, image or any HTML or custom content in the subscription popup to make it pop and unique. Moreover, the popup display time can be set after one minute, one day, one week, one month, or even one year. Last but not least, if you need any support, there are various services include setup, development, design, illustration, custom apps which always available to help you. Install now to have a 10-day free trial experience these useful features.
Highlight features
Customizable popup template
Make your website unique
10-day free trial
Easy to install and setup
Great customer support
Price: From $6.99/month. 10-day free trial.
Rating: 18 - 4.8 / 5
Popup For MailChimp by Clearwest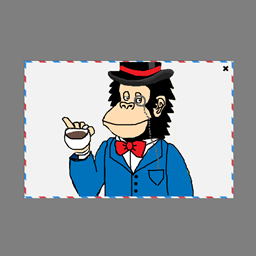 Do you want to have more customer database? Do you want to deliver your products to reach more users? These questions are solved with Popup for MailChimp. The app is developed by ClearWest to help businesses' website to access to many other potential shoppers. Knowing that email today is an important tool in working, hence popup for MailChimp will assist in collect visitors' email accounts. The app provides a lot of amazing features. To capture customers' needs and interest, the app allows the admins of online stores to design popup by applying Mailchimp visualization supporters. Besides, you can add some sentences to describe who you are and what you offer so that your shopper will not be surprised and feel distracted. Second, the app does not pose any hurdles for you to create codes for a popup. Without technical skills, you just copy the produced code from MailChimp and past it into the app. Last but not least, other characteristics are also available including being responsive with smartphones, increase website's conversation rate and provide support in time. You are offered a month free trial then just pay $5 per month, you can use the whole package of the app.
Highlight features
Construct email subscription
Be friendly with smartphone
Boost website's traffic
Provide support service immediately
Work with various themes
Price: $5/month. 30-day free trial.
Rating: 4 - 3.3 / 5
MailChimp Advance Segmentation by Getanalyzed.io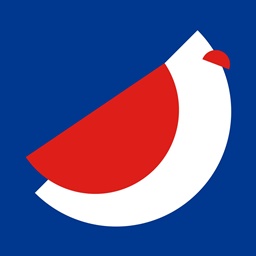 Every day there are millions of visitors in the Shopify markets and they are willing to make the purchase. The online sellers should empower their stores by the best Shopify app to advance the customer's analytic. Understanding customer's behaviors will help the merchants to succeed easier. By the MailChimp Shopify app, based on multiple attributes such as order value, locations, coupons, it is possible for the app users to create unlimited Mailchimp segments of customers. Moreover, online sellers have a better understanding of demographic characteristics so it also easy for them to have specialized offers for each region. With the right strategies, the store owners can motivate the number of customers as well as their purchase amount. Last but not least, by good taking care of customers such as personalized gifts, exclusive coupons, the store owners will have numbers of loyal customers.
Highlight features
Enable analyzing the revenue and discount values
Enable creating specialized offers and identifying customers
Automatically create unlimited Mailchimp segments of customers
Easy to discover the most loyal customers
Support to integrate with MailChimp
Price: Free plan available. 14-day free trial.
Rating: - 0.0 / 5
How Avada.io ranks Shopify Mailchimp apps list
These above 5 Mailchimp apps for Shopify are ranked based on the following criterias:
The ratings on Shopify App store
The app's rank on search engines
The prices and features
The app provider's reputation
Social media metrics such as Facebook, Twitter and Google +
Reviews and assessment by Avada.io
Top 5 Shopify Mailchimp Apps
Special thanks to all vendors which contributed the best 5 Shopify Mailchimp apps. We honestly recommend you to give every app above a try if possible. We create Shopify apps review series with the aim of helping Shopify online stores find the best Mailchimp for their website. All of the information on the review (including features, description, prices, and links) is collected from the vendor's website or their own published page/ selling channels.
The list of the 5 best Shopify Mailchimp apps is kept up-to-date on a regular basis by our team. Please feel free to reach us out if you have any questions related to this app review.
Don't see your app on the list? Wanna contribute more content to this review? Contact us
People also searched for
shopify mailchimp apps

mailchimp apps for shopify
top mailchimp app for shopify

top shopify mailchimp apps