Shopify Email Marketing Apps 2021
27+ Best Shopify Email Marketing Apps from hundreds of the Email Marketing reviews in the market (Shopify Apps Store, Shopify Apps) as derived from AVADA Commerce Ranking which is using AVADA Commerce scores, rating reviews, search results, social metrics. The bellow reviews were picked manually by AVADA Commerce experts, if your app about Email Marketing does not include in the list, feel free to contact us. The best Email Marketing app collection is ranked and result in May 2021, the price from $0. You find free, paid Email Marketing apps or alternatives to Email Marketing also. The Top 50+ Shopify Free Apps for Every Store.
27 Best Email Marketing Apps for Shopify
Here is a list of 27 best Shopify Email Marketing apps:
AVADA Email Marketing by Avada commerce
Among many email marketing app, AVADA Email Marketing is the most outstanding and reasonable solution for any Shopify merchant that aim to convert their customers and build long-life customer relationships. Designed to optimize Abandoned Cart cammpaigns, AVADA Email Marketing follows up your visitors and reminds them to continue their purchase quickly.
With an user-friendly interface, AVADA Email Marketing is simple to use for even non-technical people. And for who have no ideas on designing, the app does support email templates that are proven to work well and ready-to-run right away.
Moreover, you can easily manage your contacts with automatic data synced from your Shopify store. Segment them and target specific segments for your emails will help you get the best results possible. Install AVADA Email Marketing for fee, why not?
Highlight features
Cover lost sales with Abandoned Cart Email automation
Welcome emails to new customers, new subscribes, unsubscribers
Drag and drop email builders for non-tech people
Ready-to-use email templates
Stunning Spin-to-win & Popup to collect leads easily
Price: Free
Rating:5.0 / 5
Privy ‑ Exit Pop Ups & Email Marketing by Privy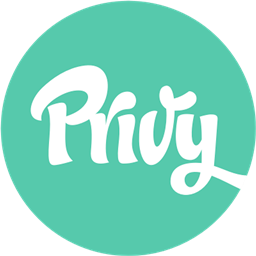 Privy - Exit Pop Ups & Emails is an app trusted by ecommerce businesses of all scales to capture and convert visitors to websites into subscribers and customers. Integrated with Shopify and Shopify Plus, Privy allows you to set up your account in a few seconds and get your first live campaign immediately. Everything for free. Without the need to have prior knowledge and skills in code and development, Privy equips you with a set of useful conversion tools to help your customer list grow from your own Shopify store. With more than 17000 users left a review and rated an overall score of 4.7 after experiencing the app, Privy is definitely a must-try app for all.
Highlight features
Inviting popups that get people to subscribe to your email list
Automatically sync contacts to Mailchimp & Klaviyo
Popups with discounts and exit intent to close sales before people leave
Automatic emails to bring old customers back
Create and distribute coupon codes
Price: Start from $0/month
Rating:4.7 / 5
Klaviyo: Marketing Automation by Klaviyo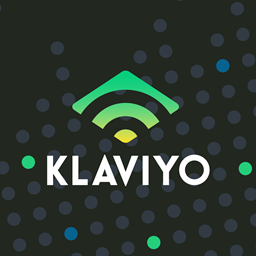 It is true that there are a lot of marketing types in which email marketing is a popular way used by a lot of enterprises because it is money-saving. Therefore, Klaviyo is designed with a view to upgrading your companies' digital marketing campaigns with better quality. Klaviyo helps enterprises implement campaigns effectively and offer automation platform by establishing a lot of distinctive features. The app allows managers of businesses to give correct analysis about the efficiency of the marketing campaign as well as evaluate the tendency of customers' interest, for example, which products customers buy most, which range of income they are so that you can make decisions to focus on targeted customers. In addition, Klaviyo assists in designing email templates which are suitable with the stores' images and messages. Another interesting thing is that the app can directly connect with Facebook accounts in which you can update your photos immediately when posting on your website. Other characteristics are also available such as real-time web tracking, product recommendation engine, back in stock and so forth. Amazingly, you do not need to pay anything but still generate much more profit. That is a bargain!
Highlight features
Recommend marketing decision
Capture customers' repurchases
Increase sale revenues
Reduce interruption in sending emails
Install and use easily
Price: Start from $0/month
Rating:4.4 / 5
Jilt eCommerce email marketing by Jilt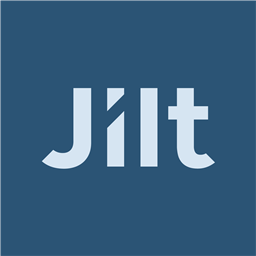 Jilt eCommerce Email Marketing is an application which is made and released by Jilt as a powerful tool to help store owners boost sales quickly with automated emails. Only with the emails, now you can totally save various carts from being abandoned unexpectedly. Do not be worried if you are a beginner, all campaigns entirely consist of starter content to assist you to control your sales. Especially, Jilt eCommerce Email Marketing can help you personalize every each email based on one or several specific customer groups, order total, shipping country, customer LTV, and many more. Conveniently, there are diverse languages that are completely supported. By using advanced segmentation rules, this application can define your every target specific audience and then send them pre-checkout email notification so that you are allowed to recover more carts. Install it and start saving your sales now with Jilt eCommerce Email Marketing!
Highlight features
Email marketing that makes you money in less time.
Boost revenues by providing good email marketing services
Recover abandoned carts using pre-checkout email notifications
Work with a 100%-focused-on-eCommerce email marketing platform
Simple to customize design in a professional way
Send mail in various languages
Price: Free plan available. 14-day free trial. Additional charges may apply.
Rating:4.8 / 5
OrderlyEmails Email templates by Forsberg+two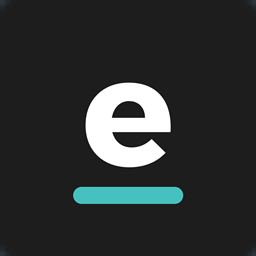 OrderlyEmails developed by FORSBERG+two focuses on email templates that can fit your store designs and help you sell more. You can add or remove the app free and take note that extra fees can be applied if necessary. In fact, the app is known as an effective tool for any merchant to customize every email that Shopify sends to you. As you can see, all of your email templates are built for any Shopify stores, hence, they can assist what you really need. Everything from word or design of each email will be fully customized. Additionally, the app helps create more sales by adding product discounts, recommendation or social profiles in email notifications. More interestingly, an email template can be professionally designed in only three simple steps. Also, you do not need to worry about your country' language since over 18 languages can support to help translate every text in users' emails.
Highlight features
Design email templates to match the stores
Add more product recommendations or discounts to create sales
Get email designs customized, tested or translated
Support many email templates for each buying
Converse and engage tracking
Price: Start from $0/month
Rating:4.9 / 5
Spently Email Templates by Spently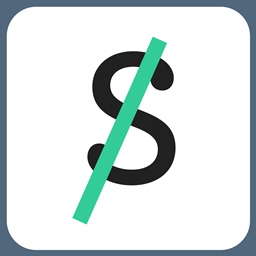 Why should you choose Supercharged Store Emails app for your Shopify stores. Here are the answers. First, the app can help you set up email templates created by the app's new template builder. In addition, you can easily drive sales thanks to product recommendations or add product up-sells based on the customers' previous buying in your email notifications. With the app, users are able to encourage their customers to perform their purchasing by discount codes. Supercharged Store Emails can aid in improving the customers' retention as applying automated follow-up sequences, which allows users to interact with the customers in order to collect feedback or deal with abandoned carts. Don't forget that you can get the app's analytics and get customers' insights needing optimizing. With 14 days of free trials for one of the premium plans of the app, you can get started today and bring lots of amazing shopping experiences for your customers.
Highlight features
Turn your store emails into marketing opportunities
Provide beautiful email templates to match Shopify stores
Use product recommendations or discounts to drive sales
Benefit email marketing efforts thanks to amazing supports
Enhance customers' retention
Allow users to connect with customers to collect feedbacks
Price: Free plan available. 14-day free trial. Additional charges may apply.
Rating:4.8 / 5
Seguno: Email Marketing by Seguno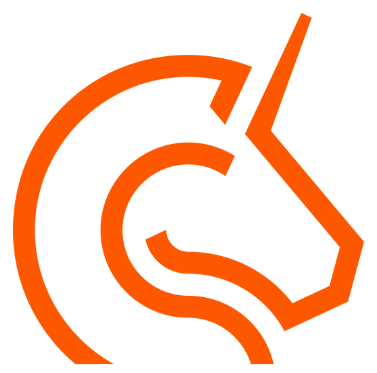 There are many tools on Google that online entrepreneurs can utilize for their business. One of the most outstanding and effective Marketing tools for online merchants is Gmail. With the emails marketing campaign, it is easy for app users to maximize their sales. The Shopify app Seguno is the best choice for any online sellers in the Shopify to utilize the amazing tool to boost their sales. Because all these features in this app, the app users will be supported in their email marketing in the right time by integrating with the Shopify admin.
It doest not take a lot of time on this kind of marketing with this Seguno app because the sophisticated technology. Therefore, online sellers can focus on expanding their shops instead of their problems on this marketing campaign. Moreover, the unique discount codes will support the users to personalize the marketing campaign. By adding the unique codes into the emails, it is possible for the Shopify store owners to protect their profit better and increase the shopper's satisfaction.
Besides, Seguno app with other useful features, the Shopify store owners can create Email Marketing and track it easily without leaving the Shopify. The email newsletters is also so helpful to deliever the customer's feedbacks and recommendations to better services as well as more sales. Last but not least, Seguno provides Shopify's conversion reports from which the store owners can have more efficient strategies for later sales.
Highlight features
Create and manage the email marketing in Shopify app
Support to minimize abandoned checkout
Provide automatically pre-built touchpoints
Add unique code into the emails
Allow to collect dynamic recommendations
Price: Free plan available. Additional charges may apply.
Rating:4.7 / 5
Marsello: Email, SMS & Loyalty by Collect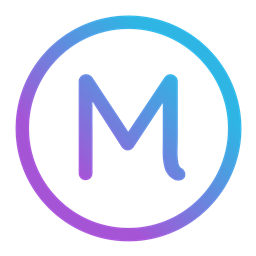 If handling the burden of marketing guesswork has been consuming too much of your time and budgets, as well as causing you constant headaches, it's time to check out Marketing that sells. The app helps you with the hard work you have always wanted to get rid of. It increases customers loyalty with customized loyalty programs, VIP programs, birthday emails and automatic feedbacks collection. More importantly, it encourages sales from existing customers, wins back old customers and attracts new ones with a wide range of personalized email programs. With such excellent email support systems, you are not only going to witness a significant increase in sales and revenues but also keep your customers satisfaction level high. The app receives 4.9/5 user ratings on the Shopify app store, so it's definitely worth a try.
Highlight features
Marketing: right content for the right people at the right time
Get rid of all the marketing guesswork
Beautiful customizable pre-built template
Boost customers loyalty
Excellent support team
Price: Free plan available. Additional charges may apply.
Rating:4.5 / 5
SmartrMail Email Marketing by Smartrmail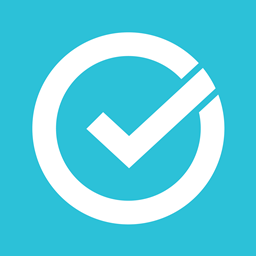 SmartrMail Email Marketing is a useful application which was created and delivered by SmartrMail team as a marketing tool to boost sales by offering good deals through emails. With SmartrMail Email Marketing, you are enabled to send personalized emails to one or several specific groups of the receiver. Your customers will be classified into various segmentations. Then, the email will be sent to its target segmentation. Moreover, it features a Quicker Email Newsletter which can create the email newsletter 5 times faster than other tools. All flows are entirely automatic such as welcome emails, win-back campaigns, and even cross-selling recommendations,… By upgrading your Shop abandoned cart emails, you can send a group of up to 3 emails of the abandoned cart with cross-selling recommendations. Let your contact list grow and boost sales now with SmartrMail Email Marketing!
Highlight features
Easiest email marketing app. Mailchimp alternative.
Drive sales and better engagement
Quickly add products to email
Get support from expert team
Classify customers into various segments
Integrate with Justuno, Sumo and Wisepops
Price: From $29/month. 15-day free trial. Additional charges may apply.
Rating:4.7 / 5
Smart Email Marketing by Rarelogic inc.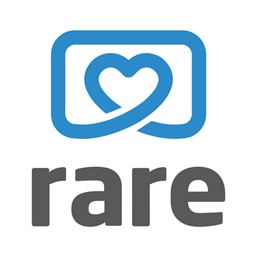 Smart Email Marketing, which was developed and brought out by Rare Logic Inc., is a supportive application to supply store managers with one of the best solutions by raising sales with automatic and personalized emails. With Smart Email Marketing, you can easily save your sales from being lost by sending the right email to the right customer, which means your emails are classified and designed to suit every each target segmentation of customer. This smart tool also features Smart Product Recommendations & Timing which enables store administrators to get more traffic at high speed by sending emails at the time/period they tend to make orders. Simple to set up! Get it now and make more sales in less time!
Highlight features
Send smarter emails that make sales. Mailchimp replacement.
Increase sales with personalized emails
Smart timing tool to cotrol when the email will be sent
Fast and convenient to tart an email campaign
Installation is fast
Provide five-start customer support
Price: Free plan available. 14-day free trial. Additional charges may apply.
Rating:4.7 / 5
Springbot Marketing Automation by Springbot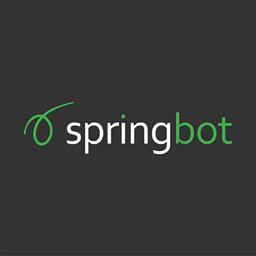 Springbot is for any medium-size online shops, even small ones because the app provides users with advanced e-commerce marketing strategies. One of the most important things about the app is that it integrates with your Shopify to distribute the data management, analytics, and marketing automation and then the app can take the information as well as offer data marketing recommendations for users' need. The app can help you to connect with the customers via email marketing and concentrate on users' marketing effort on their visitors. In addition, Springbot is loaded with triggered emails for abandoned carts or anniversary, social marketing for idea hub or scheduled posts. There are also campaign services like Facebook campaign service or Amazon campaign service. Springbot exchanges like Audience Expander or Onsite Abandonment are supported too. Take note that Springbot is free to install and additional charges can be applied under your requirements.
Highlight features
Allow users to interact with customers via email
Concentrate on marketing efforts on customers or visitors
Provide campign services to help users make decisions on their next marketing steps
Bring reports and recommendations
Distribute data managements and analytics
Price: Free to install. External Charges may apply.
Rating:4.3 / 5
MailerLite Email Marketing by Mailerlite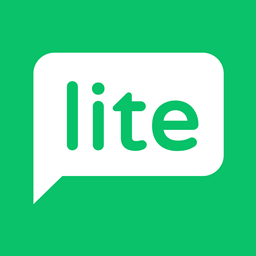 As a production from MailerLite, MailerLire Email Marketing is a software which provides a marketing solution and exceptional customer support. With this application, store owners can easily keep track of the sales because MailerLite Email Marketing always synchronizes your customers from Shopify and those who have subscribed to the newsletter to your MailerLite account. Moreover, all of their information such as the name, the email, the address will also completely be synchronized. Then, based on those data, there will be various customer groups which are classified to define some segmentations such as First-time purchase, High-spending customer, Repeat customer, and many more. On top of that, you can definitely import your product details like images, descriptions from Shopify within seconds. Especially, all of the emails and offers will be sent automatedly to your customers. Landing pages and popups are provided freely for you to attract and turn the traffic to customers. Its design is extremely easy to customize, you can change flexibly its look to be more professional. Install it and boost your sales with MailerLite Email Marketing today!
Highlight features
Synchronize data and keep track of sales activities
Import products and access their images, descriptions,...
Automated trigger emails based on customers' recent purchases
Store customer's name, email, order information,...
Integrate with MailerLite
Price: Free
Rating:3.4 / 5
Email Marketing ‑ Remarkety by Remarkety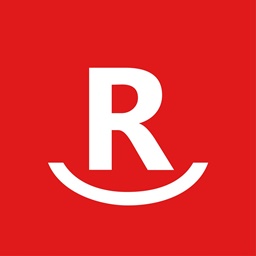 If you are looking for a solution to completely personalize and automate email marketing for your online Shopify store without spending tonnes of time and expenses on hiring analysts or purchasing softwares, Remarkety is exactly all that you will need. With a wide range of features, the app helps you create and send hyper-personalized, automated messages with personalized vouchers and products recommendations that reach your potential customers at exactly the right time. In addition, Remarkety boosts customers engagement by segmenting your customers on the basis of their activities and purchase behavior. Once installed, it takes only minutes to start your job as the app is equipped with pre-built templates and campaigns.
Highlight features
Fully automate your email marketing!
Send personalized emails
Pre-built templates and campaigns
Segment customers based on activities and purchase behaviors
Auto sync to Facebook
Boost abandoned carts recovery
Price: From $25/month. 14-day free trial. Additional charges may apply.
Rating:4.7 / 5
AWeber Email Marketing Automation Tool by Combidesk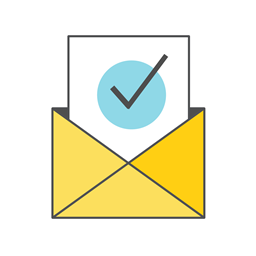 Developed and introduced by Combidesk, AWeber Email Marketing is known as a productive marketing tool which can provide many subscription popups. Once installed, a popup of registration will immediately be displayed and ask your visitors to subscribe to your newsletter whenever they land on your page. As a result, this application will synchronize the data of those subscribers; which can be the name, email, address, purchase, or even the total amount of their expenditures; to your AWeber list every 15 minutes. Note that, from your blog posts, emails are automatically created but you can also disable them. With more than 700 templates of email, AWeber Email Marketing enables store admins to customize your email's look. This application completely integrates with AWeber. A free trial of 30 days is provided, let's start growing your business now!
Highlight features
Easy To Use Email Marketing Automation Tool With Popup Forms
Display signup popup on your web
After every 15 minutes, synchronize your data of customers
Enable/disable emails to be sent to your customers by default
Integrate with AWeber
More than 700 replying email templates
Price: $5/month. 30-day free trial. External Charges may apply.
Rating:4.8 / 5
ShopHero - Email Marketing & Push Notification by Rarelogic inc.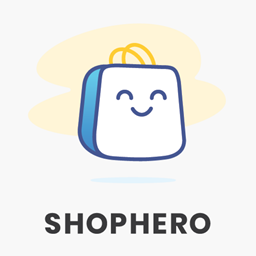 ShopHero, which is released by the RareLogic Inc. team, is an important tool for all Shopify e-commerce administrators to make extra sales with Email Marketing and Push Notification. With ShopHero, you are enabled to create many beautiful, conversion-optimized email campaigns that could lead to such an increase in your sales. We work to save you from bad results in online advertising and wasting money on ineffective promotion programs. There are 12 premade marketing campaigns that are available for you to select. Furthermore, this extension can help you reduce spam and boost engagement conveniently. Go for it now!
Highlight features
Gain more customers with optimized email and push campaigns
Automatically push notifications and run conversion-optimized email campaigns
Provide many premade designs and time rules
Automatically decide where to send marketing emails
Avoid spam and boost engagement
Price: Free plan available. 30-day free trial. Additional charges may apply.
Rating:4.7 / 5
SendinBlue Email Marketing Automation by Combidesk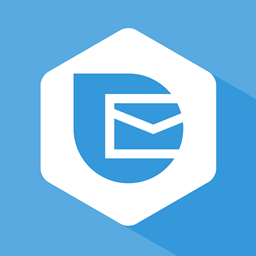 As a powerful assistant to many store managers, SendinBlue Email Marketing was developed and introduced by Combidesk to help the administrators run effective email marketing campaigns. With SendinBlue Email Marketing, you are supported to enable the data of newsletter subscriber to be regularly synchronized to the selected SendinBlue list which you can personally decide. Furthermore, this app also allows you to collect customers' relevant information such as the email, name, address, tags, the former purchases, recent orders,… In addition, your SendinBlue subscriber list is frequently updated by SendinBlue Email Marketing in an automatic way every 15 minutes. Let this productive tool be your assistant and control the sales today!
Highlight features
Provide a well solution to email marketing and controling sales
Increase the recovery rate of abandoned carts
Synchronization is automatedly taken after a timeframe
All information such as name, address will also be synchronized to your SendinBlue account
Support to easily run various types of marketing campaign
Price: $5/month. 30-day free trial. External Charges may apply.
Rating:3.5 / 5
GetResponse Email Marketing by Combidesk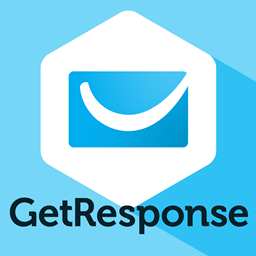 GetResponse Email Marketing is an application which was created and introduced by Combidesk as an effective online marketing platform. By installing this app, you will have an assistant to create a list of visitors' emails and manage the looks of those email that will be sent to your customers on any device. There are more than 500 pre-designed templates for you to choose, or you can build your own design using Email Creator to customize its images, texts, and size. Not only edit email's design, but you are also allowed to change the style of the landing page within minutes. Especially, this application even works with various tools you have been using. Note that, GetResponse Email Marketing is an additional supporter for the GetResponse account. No more waiting, let's get started with the free provided trial of 30 days today!
Highlight features
Online Marketing Platform to Grow Your Business
Synchronize your newsletter subscribers' data to the GetResponse campaign
Stores address data and various types of customer's imformation
Update your subsriber list on a regular basis
Allow sending emails to the customers by default
More than 500 design templates
Price: $5/month. 30-day free trial. External Charges may apply.
Rating:1.5 / 5
Sendtinel Email marketing and alerts by 90 miles agency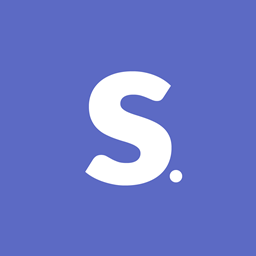 Sendtinel launched by 90 Miles Agency is another email marketing platform for your Shopify stores. The app is fast and well-designed, which helps you catch subscribers, send automatic and customs email notifications. You can get free plans at no cost and no limited time. What makes the app unique is that it allows customers to set up a rebate or stock alerts on some kinds of products and they can receive email notifications with those products information and links back the product page. Furthermore, with the app, users are able to notice who and the number of possible shoppers create alerts on which kinds of variant or products and set actions if they want to rebate or come back to stock. Thanks to email campaign builder from Sendtinel, it enables you to make interesting emails by filling in the form and distributing to your subscribers. You can also upload your shop's logo and set up the social media links which can be added in all of your email notifications. Take note that the app brings you free plans without trial or limited time. You can contact the app's supporting team if encountering with any issues on alerts widgets and many more.
Highlight features
Enable customers to rebate and comeback to stock alerts
Allow users to generate email campaigns and preview them
Provide users with smart widgets to empower customers' shopping experience
Upload logos and set up social links
Visualize and manage customers' alerts
Price: Start from $0/month
Rating:5.0 / 5
Mailjet Email Marketing by Combidesk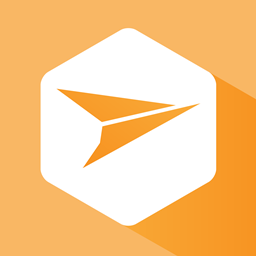 Mailjet Email Marketing was produced and released by Combidesk as a powerful supporter of marketing with email. Using Mailjet Email Marketing, store managers can easily keep data of the customers having subscribed to newsletter synchronized to your Mailjet list which you can personally make your decision. Please bear in mind that it is an additional application of the Mailjet account. Especially, this tool allows you to store relevant customers' information like their name, address, email, contact, the value of the previous orders,… Moreover, Mailjet Email Marketing keeps your Mailjet subscriber list on a regular basis by automatically synchronizing it after every 15 minutes. Let's optimize your marketing with powerful email campaigns today!
Highlight features
The data of newsletter subscriber is synced to the Mailjet list
Save the name, address, email,... in Mailjet account
Synchronization is taken automatically per 15 minutes
Integrate with Mailjet
Entirely integrate with Privy
Price: $5/month. 14-day free trial. External Charges may apply.
Rating:1.0 / 5
Mad Mimi Email Marketing by Combidesk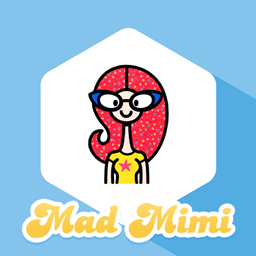 Introduced as an effective and helpful tool marketing tool using email, Mad Mimi Email Marketing was created by Combidesk. Mad Mimi Email Marketing enables store owners to let the newsletter subscribers' data be synchronized to your Mad Mimi list which you can select. Please carefully keep in mind that this is an additional application of the Mad Mimi account. On top of that, it allows you to reserve various kinds of customers' information such as the email, name, address, tags, previous cart total, and even the number of purchases. In addition, the Mad Mimi subscriber list is always kept updated because Mad Mimi Email Marketing synchronizes the list every 15 minutes on a regular basis. A free trial of 30 days is served now, install it and let this productive tool be your assistant today!
Highlight features
In an automatic way, synchronize newsletter subscribers' data to the Mad Mimi list
Reserve relevant data (address, tags,...) in your Mad Mimi account
Automatically keep Mad Mimi email list updated every 15 minutes
Fast & easy to install
Integrate with Mad Mimi and Privy
Price: $5/month. 30-day free trial. External Charges may apply.
Rating:3.2 / 5
Kevy eCommerce Marketing by Kevy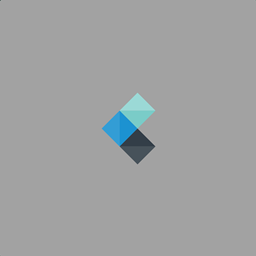 Kevy is a platform that provides powerful automated email marketing tools, focusing on the e-commerce industry. By making each customer's online shopping experience enjoyable and different with personalized emails, Kevy plays an important part in creating a steady increase in revenue. With the aid of useful additional tools like segmentation, A/B testing, product recommendations,… the app helps you send relevant, personalized, attractive and timely messages to your customers. To enjoy its full features, you are required to pay a minimum amount of $250 a month with the possibility of additional charges.
Highlight features
Automate your email marketing
Send attractive and effective emails
Send triggers that are behavior-based to engage customers
Personalized and unique popups for each customer
Sync data directly from Shopify
Price: From $250/month. Additional charges may apply.
Rating:5.0 / 5
Autoresponders Bridge for Email Marketing by Ommune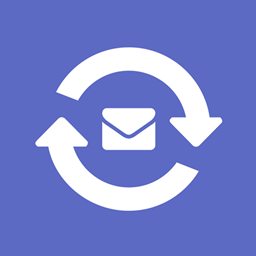 Autoresponders Bridge developed by Ommune allows you to connect with the customers through automatic emails which can guide them sales process and help users receive continuous repeat process. After creating sales of every product in the store, the buyer's email is pushed to an email campaign. In addition, each product is assigned its mail campaign to aid in boosting up the sales as well as the engagement for that product. You can also send many kinds of messages, including Thank You message, Welcome messages, Customer surveys or Product recommendations. Moreover, in case the app witnesses the downtime or buyers cannot be included in a campaign, don't rush. All you need to do is clicking the sync button in the settings fields to group everyone in the list. Now, email marketing is in your hands. Take note that if you have any issue with the app, the app's support team is willing to hear from you and assist you at any time.
Highlight features
Allow users to connect with customers through automatic emails
Customize every email campaign to boost up sales
Send different kinds of message
Build up customers list to repeat sales
Collect orders based on email marketing
Price: $5/month. 30-day free trial.
Rating:2.3 / 5
Triggered Emails by Swym corporation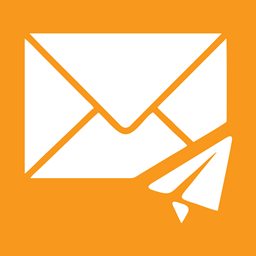 Triggered Emails by Swym might be your right time solution to deal with some stubborn problems that any store is facing with. Now, it is about time for any merchant to notice the abandoned carts. The first thing that the app can do for your store is that it helps send emails to shoppers who are abandoning their cart and guide them to complete the purchasing. In addition, the app can help you deal with tailoring the content of the email campaign so that the customers can be interested in your products one more time, then reducing the risk of pending purchase. Moreover, the app is able to keep track of the order's journey and see that what customers are looking for and personalize every email. Another key feature of the app is that those email campaigns with updated products will be sent to customers based on their previous shopping history. The app can display you how customers are fond of your campaigns thanks to rich insights data, along with analytics.
Highlight features
Track customers'shopping experience and attract them with messages
Personalize every email and guide customers how to pick up and complete pending purchasing
Update lastest products
Enrich data and analytics to understand more about customers
Remind shoppers of their abandoned carts and guide them how to complete pending purchasing
Price: From $9.99/month. 14-day free trial.
Rating:5.0 / 5
iContact Email Marketing by Combidesk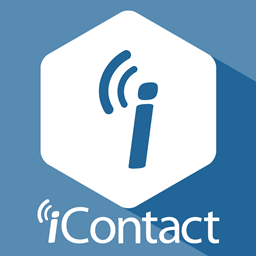 iContact Email Marketing is an application which is developed and released by Combidesk as a convenient and useful marketing tool using email. With iContact Email Marketing, store owners can enable the customer data of newsletter subscribers to be synchronized to your selected iContact list. Please note that this is an additional application of the iContact account. Also, you are allowed to save much more relevant information about the customer such as the name, email, address data, tags, the total values of previous purchases, and the number of orders. On top of that, your iContact subscriber list is kept up-to-date on a regular basis because iContact Email Marketing always synchronizes your list every 15 minutes. We provide a 30-day free trial now, install it and let us give you a good-service experience.
Highlight features
Synchronize newsletter subscribers' data to the iContact list
Save relevant data (address, tags,...) in your iContact account
Automatically synchronize every 15 minutes
Integrate with iContact
Integrate with Privy
Price: $5/month. 30-day free trial. External Charges may apply.
Rating:3.0 / 5
VerticalResponse Email Marketing by Combidesk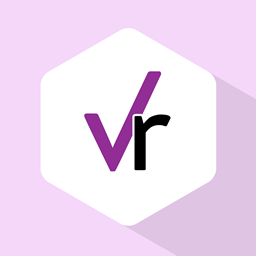 The online sellers always want to have a powerful Shopify app to increase the convention as well as the traffic. The more customer's data the online merchants got, the easier they succeed in their business. The Vertical Response Shopify app is an effective solution which helps store owners collect the visitor's address data and information. Moreover, this Vertical Response app also allows the store owners to create the marketing campaign via emails by sending them the attractive information and discounts to motivate them purchase. With the available subscriber list, the store owners can synchronize customer data to create more segmentation options for better marketing strategies. Especially, the email templates will be up-to-date to optimize the Autoresponder Follow Up to the customer's demands. Therefore, the emails will be automatically created and delivered. Moreover, it is possible for the app users to switch off the List option to disable the email options sending to customers. Besides, by Drag and Drop Editor, this app allows users to create the best products performances with beautiful images in the email marketing newsletters.
Highlight features
Create customizable sign-up form
Provide Drag and Drop Editors
Automatically creating professional marketing emails
Easy to motivate the customers with the Email Newsletters
Support to build the customer's list quickly
Price: $5/month. 30-day free trial. External Charges may apply.
Rating:1.0 / 5
Automated Email Marketing by Autoresponder max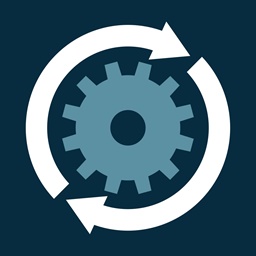 Understanding the online buyer's behaviors boost the sales and customer's satisfaction dramatically, and the Autoresponder Max Shopify app will be the solution for any store owners to analyze their customers. This Autoresponder Max app will help the store owners to study the activities of visitors whenever they come to the shops and everywhere they click in. After having the precious data about their interest, it is easy for the online sellers to support their customers with suitable discounts and show them the suggestions. Therefore, the store owner will get more and more trust from their customers with their products. Moreover, online shoppers can leave their feedbacks with the surveys from the Autoresponder Max app to evaluate the service, then the store owners can improve the customer's satisfaction as well as the sales easier.
Highlight features
Analyze and remarket emails
Provide customizable Outreach
Automatically Pinpoints and reconnect to customer
Easy to new-letter sign-up
Support to recover Abandoned Carts
Price: $99/month. 30-day free trial. Additional charges may apply.
Rating:5.0 / 5
Hive.co: Email Marketing by Hive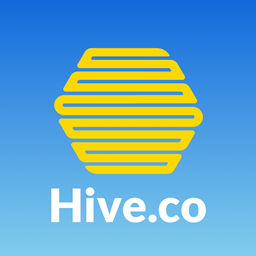 As you might not know about, Hive is considered as one of the smartest email marketing platforms which can provide you with multiple contacts. With the app, you can get different contacts and rich social data with custom tags. The app also integrates with Shopify, CRMs and, other data resources to help you get full images. Thanks to the social data enrichment, users can automatically watch what their customers are fond of or see what they pots, etc. In addition, the app enables to make email campaigns, and then send those emails to the right customers and you can save your time thanks to automatic campaigns. Moreover, users can easily gather email addresses, then generate polls, contests and many more. Don't forget that everything is in your hands, which means that you can implement campaigns, organize contacts and track the outcomes in just a place. With ten days of free trials, Hive app is one of the must-try apps and take note that extra fees can be applied according to your requirements.
Highlight features
Increase revenue with targeted email campaigns and automations
Generate email marketing campaigns to build trust
Create beautiful email templates without limited time
Get content highly customized and targeted
Enable to filter and organize visitors
Automate campaigns to save time
Price: From $79/month. 10-day free trial. Additional charges may apply.
Rating:0.0 / 5
How AVADA.io ranks Shopify Email Marketing apps list
These above 27 Email Marketing apps for Shopify are ranked based on the following criterias:
The ratings on Shopify App store
The app's rank on search engines
The prices and features
The app provider's reputation
Social media metrics such as Facebook, Twitter and Google +
Reviews and assessment by AVADA.io
Top 27 Shopify Email Marketing Apps
Special thanks to all vendors which contributed the best 27 Shopify Email Marketing apps. We honestly recommend you to give every app above a try if possible. We create Shopify apps review series with the aim of helping Shopify online stores find the best Email Marketing for their website. All of the information on the review (including features, description, prices, and links) is collected from the vendor's website or their own published page/ selling channels.
The list of the 27 best Shopify Email Marketing apps is kept up-to-date on a regular basis by our team. Please feel free to reach us out if you have any questions related to this app review.
Don't see your app on the list? Wanna contribute more content to this review? Contact us
Comments for Email Marketing
---
---
People also searched for
shopify email marketing apps

email marketing apps for shopify
top email marketing app for shopify

top shopify email marketing apps