Best Shopify Customer photos Apps
Top 11 Best Shopify Customer photos Apps in 2023
11+ Best Shopify Customer photos Apps from hundreds of the Customer photos reviews in the market (Shopify Apps Store, Shopify Apps) as derived from AVADA Commerce Ranking which is using AVADA Commerce scores, rating reviews, search results, social metrics. The bellow reviews were picked manually by AVADA Commerce experts, if your app about Customer photos does not include in the list, feel free to contact us. The best Customer photos app collection is ranked and result in June 2023, the price from $0. You find free, paid Customer photos apps or alternatives to Customer photos also. The Top 50+ Shopify Free Apps for Every Store.
Quick Comparisons of the Best Shopify Customer photos Apps
| # | App Name | Vendor | Pricing | Rating | Image | Action |
| --- | --- | --- | --- | --- | --- | --- |
| 1 | Product Review ‑ Photo Reviews | AVADA Commerce | Free | 5/5 ⭐️ | | Get app! |
| 2 | Photo Gallery ‑Pinterest Style | POWr.io | Free | 4.3/5 ⭐️ | | Get app! |
| 3 | Covet.pics | Space Squirrel Ltd. | Start from $0/month | 4.9/5 ⭐️ | | Get app! |
| 4 | Uploadery | ShopPad Inc. | From $19.99/month. 30-day free trial. | 4.9/5 ⭐️ | | Get app! |
| 5 | Socialphotos | TinySpaceHouse, LLC. | From $10/month. 30-day free trial. | 4.8/5 ⭐️ | | Get app! |
| 6 | User Photos | Developify | From $4/month. 7-day free trial. | 3.8/5 ⭐️ | | Get app! |
| 7 | Product User Photos | Buddy Apps | $4/month. 4-day free trial. | 4.0/5 ⭐️ | | Get app! |
| 8 | Rivet Works Photos and Videos | Rivet Works, Inc. | Start from $0/month | 3.0/5 ⭐️ | | Get app! |
| 9 | Evotte Photo Review | Evotte | From $6.99/month. 7-day free trial. | 5.0/5 ⭐️ | | Get app! |
| 10 | Gallerycase | Buddy Apps | $6/month | 0.0/5 ⭐️ | | Get app! |
| 11 | Customer Photo Uploader | GenovaWebArt | From $1.99/month. 14-day free trial. | 0.0/5 ⭐️ | | Get app! |
Top 11 Best Customer photos Apps for Shopify stores:
Here is a list of 11 best Shopify Customer photos apps:
Product Review ‑ Photo Reviews by Avada commerce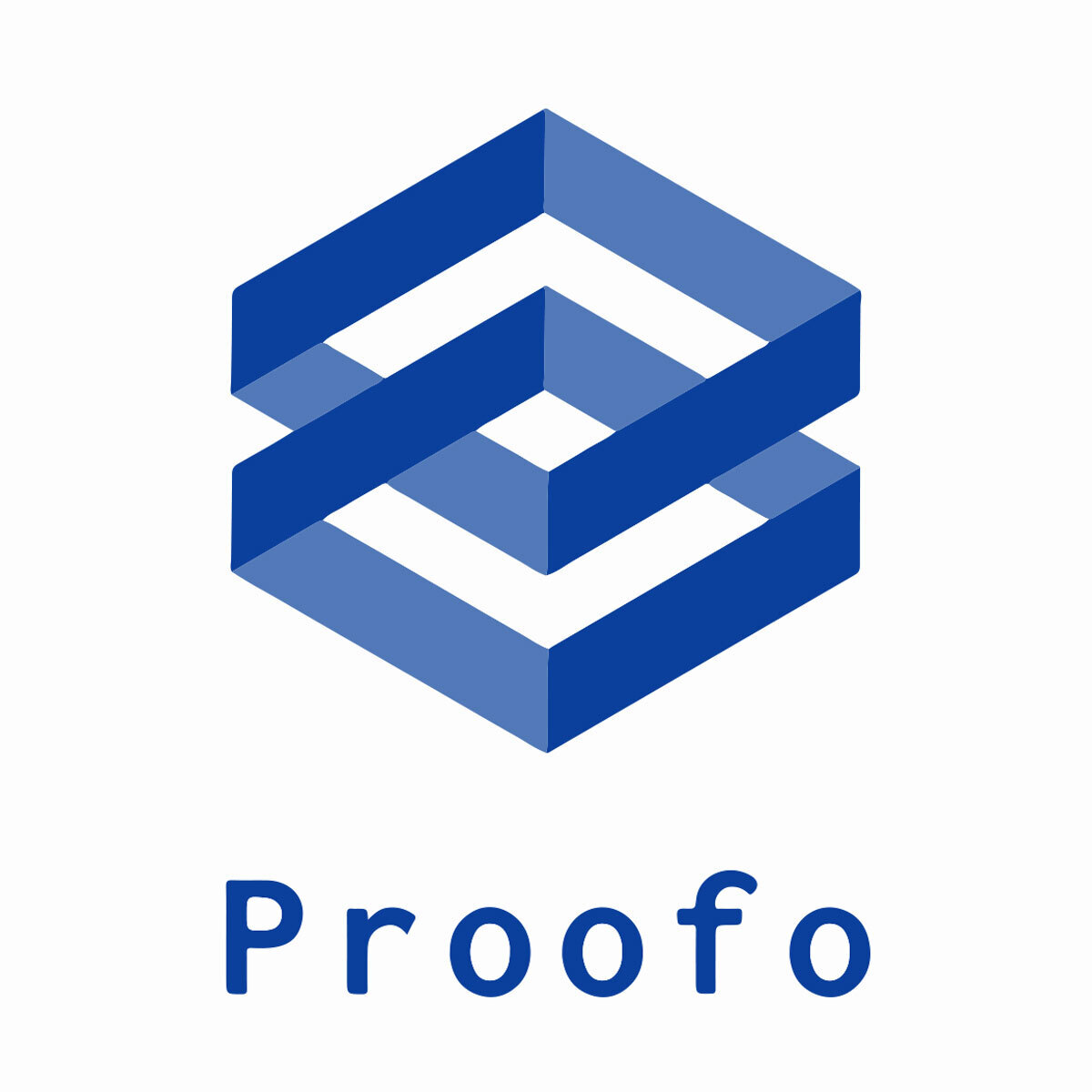 Photo Review by AVADA Commerce is a great app that supports online stores to increase trust and boost conversions by displaying the customers' photo reviews of the products.
Text reviews are necessary, but adding a real photo of your products to the review will strengthen the authenticity and incredibility. AVADA Photo Reviews will enable and stimulate your customers to leave reviews with one or multiple self-taken photos of your products so that there will be a collection of trustful and vivid reviews for the next buyers to refer to. The photos customers upload to your review section will not be affected in quality or sizes so that you don't have to worry about the different customers' photo reviews that will destroy your site performance and look. You can confidently place a review section on any page on your website.
What's more, the app supports a friendly review reminder. Customers might forget or just don't want to write a review after purchasing, so this review reminder will be an effective solution to help you collect the reviews without annoying and pushing them. There are two ways of using a review reminder, one is on-site review forms, and the other is through follow-up emails. With follow-up emails, you can use eye-catching pre-made templates to attract customers and persuade them to leave reviews or request additional photo reviews.
An advanced report will assist you in tracking customer reviews and reminder emails. It provides you with reviews listed based on customers, products, and ratings, while the reminder email report will let you know the total emails sent, email opened, and reviews written.
AVADA Photo Reviews makes your customer review section more reliable with photo reviews, which is one of the most effective way to tell customers about your products and encourage them to make payment.
Highlight features
Upload various photo reviews
Flexibly display review section anywhere
Use review remider via on-site forms or follow-up emails
Keep track of customer reviews via advanced report
Reward customers who leave photo reviews
Price: Free
Rating:5 / 5
Photo Gallery ‑Pinterest Style by Powr.io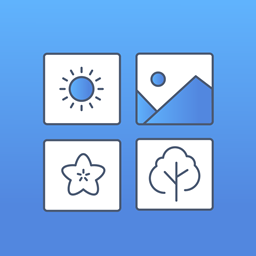 Photo Gallery – Free Gallery developed by POWr.io is a must-try app you can use for your online store on Shopify. About its key features, POWr helps upload photos, get videos embed, add text and titles, and create a call-to-action button to make attractive product grids, team pages, press galleries, and user testimonial fields. The app is also highly customizable by adjusting spacing among entries, adding borders, and choosing expected photo size and so on. If you want to optimize and support SEO images, you can easily include text in various languages to each photo without any help. In addition, the app allows customers to search text to filter entries by keywords. POWr is easily installed as well. All you need to do after the installation is to create your own Photo Gallery and include it into your pages of the Shopify. In case you need any help, supporting team is willing to help.
Highlight features
Show hot inventory and items in a Pinterest-style lookbook or collection
Customize every single part of the gallery
Increase your following
Share photos on various social medias
Support text in different languages
Price: Free
Rating:4.3 / 5
Covet.pics by Space squirrel ltd.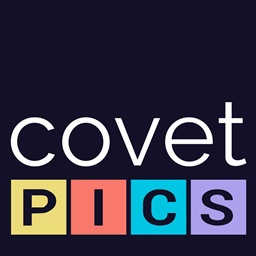 Convet.pics by Space Squirrel Ltd is a powerful and user-friendly Shopify apps that our online store might need in the future. Basically, the app can help cover all gallery needs such as scalable, shoppable, and easily curated. The first thing about Convet.pics is that it can keep your visitor's attention. It allows them purchase right after the attractive gallery. You do not have to wait for them to buy and the Covet.pics Buy Button can display product varians, then making the sale instant. Galleries about specific products are generated as you tag products. In case a product does not have any photos in your gallery, the app will not show it on the product page. In addition, your customers will be invited to upload their photos. They can be given a discount as a reward. To your customer's surprise, the app enables them to upload multiple photos. Also, you can always keep the gallery under control anytime and anywhere.
Highlight features
Draw visitor's attention
Upload customers' photos and create a community
Send incentives after uploading photos
Keep your galleries in check all the time
Analyze the galleries conversions
Price: Start from $0/month
Rating:4.9 / 5
Uploadery by Shoppad inc.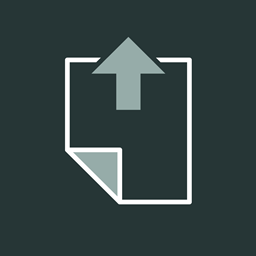 Uploadery app developed by ShopPad Inc. is another interesting app to provide you with everything you need to allow your customers to post files whenever they want to add products to the cart. Here are Uploadery's outstanding features. First, Uploadery app helps a large number of fields that are up to 2GB—100x more to the products and these uploaded files appear with your order in the Shopify dashboard. In addition, it can configure height, widths, and ratios for images and accept many types of files or reject files formats you want to. If your customers want to post high-res images, the app can meet their demand by validating the dimensions of images with heights, widths, and ratios. What is new about this app is that Uploadery rules engine enables you to place easily uploaded fields on any products in the catalog. Don't forget that if you have any trouble with installing the app, the support team is always here to help you.
Highlight features
Accept large fields
Customize images before uploading
Simplify customer's orders
Receive any kind of fields
Place uploaded fields on any products
Price: From $19.99/month. 30-day free trial.
Rating:4.9 / 5
Socialphotos by Tinyspacehouse, llc.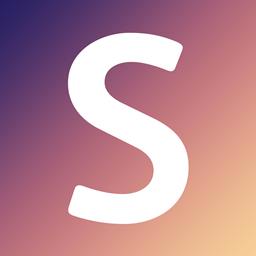 Have you ever heard of Socialphotos app developed by TinySpaceHouse, LLC? If no, you might want to read this review. The first key feature of this app is that it allows to collect the customers' photo from the social media using hashtags or website widgets. You can help shoppers to create their own best albums to show their images on your website. In addition, the app can help organize and manage photos. This means it approves curated images before they are published online as well as make a product-related collection. After publishing curated images, Socialphotos provides you with credibility to the first purchasing. It builds trust when showing the best shopper product photos. Additionally, Socialphotos can measure customers' insights. The app keeps track of the social media connecting with the app's analytics, which follow everything to help you plan your marketing strategies accordingly. The customers might find it interesting because there are so many ways available to post their images. Another feature is that it can accept posts in advance before the customers publish them on your websites, along with keeping your content strong and removing low-quality photos.
Highlight features
Collect customers' photos
Show the best customers' photo to build trust
Measure customers' insights
Display customers' photo in different ways
Keep content strong and remove low-quality photos
Price: From $10/month. 30-day free trial.
Rating:4.8 / 5
User Photos by Developify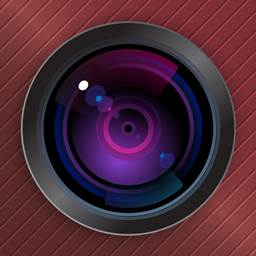 If you want to find another app to allow your customers to post their pictures of your products, let's refer User Photo app developed by Developify. Your customers can find it interesting to use this app because they can post photos on each product page. Take note that the more detail information your products have, the more likely your customers will buy because they know what they need about your items. No matter the picture is used in its form or size, customers can upload both PNG and JPG photos. The app can resize those pictures to let them be fixed for the thumbnails. Also, as soon as those photos are approved, an email will be sent automatically to the users. You can edit the email and add a voucher code as a reward. Apart from that, the app enables you to easily make changes on titles or text or the gallery in your admin area. With 7 days of free trials and from USD 4 per month, it is not hard for any store owners to decide if User Photos is their long-term marketing strategies.
Highlight features
Allow users to upload their images
Let users gain trust and show the popularity of the products
Approve or reject images
Offer a discount code for the users
Change titles or text in the gallery
Price: From $4/month. 7-day free trial.
Rating:3.8 / 5
Product User Photos by Buddy apps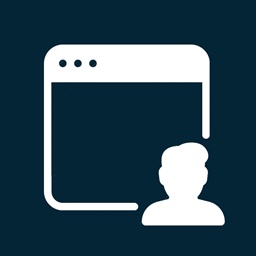 Product User Photos enables any user to post his photos as well as display his experiences with the products he is using. Store owners still have rights to manage all of these photos and allow them to be shown on the store owner's product page. Product User Photos by Budd Apps allow users to show off how your products will look like in reality, hence boosting sales. Product User Photos app is known as theme-friendly design, which means that it can match perfectly your store's appearance and feel. Also, every single factor in this app is highly customizable, including text, code, and design. Also, users can perform a bulk in actions like publish, unpublish, and Delete images. Don't forget that whenever your customers upload a picture, a notification will be sent to you so that you can control and manage this action. In addition, Product User Photo is simple to set up and use in just one click. The gallery is totally mobile-friendly to help you easily install and manipulate.
Highlight features
Allow customers to post their photos
Get notified whenever there are new photos
Manage the customer photos
Customize every single part
Easily install and use
Price: $4/month. 4-day free trial.
Rating:4.0 / 5
Rivet Works Photos and Videos by Rivet works, inc.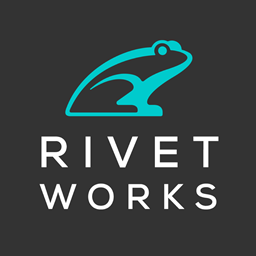 Rivet Works Photos and Videos, which is released by the Elfsight team, is an important tool for all Shopify e-commerce administrators to immediately collect data from customers. With Rivet Works Photos and Videos, you are enabled to import order information and connect with your store's API. Many email invitations will be sent to your customers, triggered by that collected data. Track your conversion and sales revenue today with this useful extension, no more hesitating!
Highlight features
Encourage customers to share their previous experience
Post the collected content on social channels
Require just a few clicks to schedule posts
Allow displaying relevant content approved by you in many ways
Support in conversion tracking and improve your management
Price: Start from $0/month
Rating:3.0 / 5
Evotte Photo Review by Evotte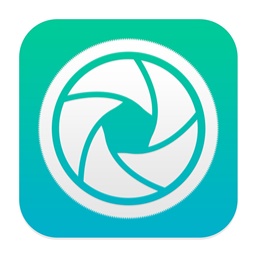 Buyers may trust other clients' using experiences other than your description about the product that it could be nice to use the show your consumer's feedback on your store and Evotte Photo Review allows you to do that. Particularly, your purchasers can upload image reviews about your products with this tool and you can put them in a gallery and show on your store. Especially, you can choose where to display this review gallery, on the product page, homepage or anywhere on your website. Moreover, your customers will receive an email reminding them of giving feedback after purchasing your goods and you can edit the email as well as review style. Additionally, you can import reviews from other sources, like Amazon, eBay or others using a CSV file.
Highlight features
Allow buyers to upload image reviews
Let administrator show reviews pictures in a gallery
The review gallery can be placed anywhere on store
Automatically notify clients of giving feedback
Available to edit the email content and review style
Price: From $6.99/month. 7-day free trial.
Rating:5.0 / 5
Gallerycase by Buddy apps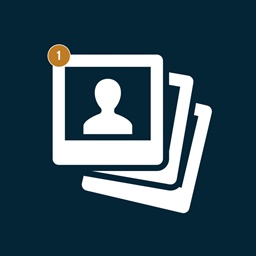 If you want to understand your customer's insight and be close to them, Gallerycase is here to help you with that. Developed by Buddy Apps, Gallerycase allows the users to share their uploaded images with caption and enables you to create galleries for them. But don't worry, you can manage users' images and show them on the product page. Another features of this app is that it is highly customizable because each part is customized about its text, code, and design. Publish, Unpublish or Delete images are in bulk actions and whenever your shopper uploads a photo, you will be notified. Just one click, the app can be installed and allows you to discover inside features. Take note that Gallerycase is also friendly when it is set up on your mobile. With just about USD 6 per month, you can experience this app with its most outstanding functions and bring your customers with best online shopping.
Highlight features
Share images with their captions
Receive notification on new images
Manage your gallery easily
Customize every single part
Easily install and use
Price: $6/month
Rating:0.0 / 5
Customer Photo Uploader by Genovawebart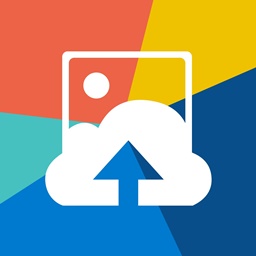 Customer Photo Uploader by GenoveWebArt is an app which encourages your customers to upload real photos of your products. This app has some useful features to help you do the work. Firstly, it lets your customers share real-life images of your products which provide a clear picture of how your products look like and prove that they are worth buying without having to read long reviews. As a result, customer photos would inspire confidence in your store. Secondly, you can add titles and alt texts to customers' photos and customize the filenames of them which could help strengthen the trust of your loyal customers, involve your potential customers, and implement SEO options properly to optimize the organic search rankings. Thirdly, Customer Photo Uploader includes various options which you can adjust to make it fit your store's style. You can customize both the upload area and the display of galleries. Just need to choose the options for desktop display, and the responsive layout will be adjusted automatically. Install now to experience and get a 14-day trial for free.
Highlight features
Engage customers to upload real product photos
Track and evaluate photos' impact
Optimize your SEO
Quick and simple installation
14-day free trial
Price: From $1.99/month. 14-day free trial.
Rating:0.0 / 5
How AVADA.io ranks Shopify Customer photos apps list
These above 11 Customer photos apps for Shopify are ranked based on the following criterias:
The ratings on Shopify App store
The app's rank on search engines
The prices and features
The app provider's reputation
Social media metrics such as Facebook, Twitter and Google +
Reviews and assessment by AVADA.io
Top 11 Shopify Customer photos Apps
Special thanks to all vendors which contributed the best 11 Shopify Customer photos apps. We honestly recommend you to give every app above a try if possible. We create Shopify apps review series with the aim of helping Shopify online stores find the best Customer photos for their website. All of the information on the review (including features, description, prices, and links) is collected from the vendor's website or their own published page/ selling channels.
The list of the 11 best Shopify Customer photos apps is kept up-to-date on a regular basis by our team. Please feel free to reach us out if you have any questions related to this app review.
Don't see your app on the list? Wanna contribute more content to this review? Contact us
People also searched for
shopify customer photos apps

customer photos apps for shopify
top customer photos app for shopify

top shopify customer photos apps