Shopify Youtube Apps 2020
2+ Best Shopify Youtube Apps from hundreds of the Youtube reviews in the market (Shopify Apps Store, Shopify Apps) as derived from Avada Commerce Ranking which is using Avada Commerce scores, rating reviews, search results, social metrics. The bellow reviews were picked manually by Avada Commerce experts, if your app about Youtube does not include in the list, feel free to contact us. The best Youtube app collection is ranked and result in January 2020, the price from $0. You find free, paid Youtube apps or alternatives to Youtube also. The Top 50+ Shopify Free Apps for Every Store.
2 Best Youtube Apps for Shopify
Here is a list of 2 best Shopify Youtube apps:
Yottie ‑ YouTube Video App by Elfsight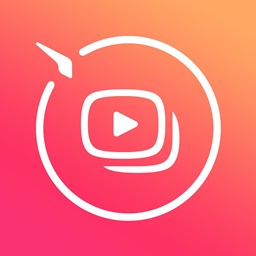 Yottie ‑ YouTube Video App created by Elfsight is one of the best app dedicated for Youtube nowadays. By using the app to display products related videos from Youtube to your website, the customers can raise their knowledge about the products and also your services conveniently right from your website. Also right from your website, you can invite those visitors to join and be the subscribers of your video channel. By allowing you to feature any Youtube videos from every channels, playlists, etc, in a group, Yottie ‑ YouTube Video App will let you manage your video contents better. Furthermore, by being able to add every creative content from Youtube freely, you can attract visitors and make them want to come back to your website over and over again, which helps on the sale rate. And the last but also the most important feature of Yottie ‑ YouTube Video App is that the app will allow you to control the design of your layout from headers to every bit of the effects to give you a significant role of your own website. To get all of those interesting features and a 7-day free trial, let's install Yottie ‑ YouTube Video App.
Highlight features
Increase product knowledge for customers
Attract subscriber to your video channel right from the website
Create creative content to attract visitors
Feature any Youtube content in group
Control the design of your layout
Price: $6.99/month. 7-day free trial.
Rating: 16 - 5.0 / 5
Youtube Traffic by Landab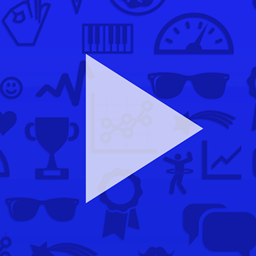 You can increase the traffic to your channel or your online store to strengthen the SEO of your shop and video marketing is an effective way to reach this target. Moreover, people love watching videos than images because it is more interesting and lively then using videos for your products may be a good method to boost your sales. However, the majority are hesitating about using it due to its time-consuming and expensiveness then Youtube Traffic can break that believe. This app creates videos for your products and increases the traffic to your shop via three main ways, from Youtube, from search engine and from social media to your store. It also provides amazing features to edit the videos and picture with a reasonable fee of $19 per month. You can take a free trial of 3 days first to test the function of the tool and decide to use it later.
Highlight features
Provide videos with high quality 1080p
Support editing background music of video
Add effects for pictures
Able to replace the description in Youtube
Allow adding personal watermarks for videos
Price: $19/month. 3-day free trial.
Rating: 5 - 4.0 / 5
How Avada.io ranks Shopify Youtube apps list
These above 2 Youtube apps for Shopify are ranked based on the following criterias:
The ratings on Shopify App store
The app's rank on search engines
The prices and features
The app provider's reputation
Social media metrics such as Facebook, Twitter and Google +
Reviews and assessment by Avada.io
Top 2 Shopify Youtube Apps
Special thanks to all vendors which contributed the best 2 Shopify Youtube apps. We honestly recommend you to give every app above a try if possible. We create Shopify apps review series with the aim of helping Shopify online stores find the best Youtube for their website. All of the information on the review (including features, description, prices, and links) is collected from the vendor's website or their own published page/ selling channels.
The list of the 2 best Shopify Youtube apps is kept up-to-date on a regular basis by our team. Please feel free to reach us out if you have any questions related to this app review.
Don't see your app on the list? Wanna contribute more content to this review? Contact us
People also searched for
shopify youtube apps

youtube apps for shopify
top youtube for shopify

top shopify youtube apps