Shopify Youtube Apps 2021
7+ Best Shopify Youtube Apps from hundreds of the Youtube reviews in the market (Shopify Apps Store, Shopify Apps) as derived from Avada Commerce Ranking which is using Avada Commerce scores, rating reviews, search results, social metrics. The bellow reviews were picked manually by Avada Commerce experts, if your app about Youtube does not include in the list, feel free to contact us. The best Youtube app collection is ranked and result in January 2021, the price from $0. You find free, paid Youtube apps or alternatives to Youtube also. The Top 50+ Shopify Free Apps for Every Store.
7 Best Youtube Apps for Shopify
Here is a list of 7 best Shopify Youtube apps:
Video Background by Code-black-belt
The latest fashion in web design is now available for Shopify - Video Background which is an incredible app to enhance your site showing all types of video.
The first point is this app allows customers to choose how the video will be indicated: as a full-page video, as a responsive content video, as the video background of some section, as a video replacement of some element on your page. Besides, a ton of options to pad around the video accommodate consumers to beautify their video background. Also, the transparent configuration makes your video effect more delicate by creating a visual experience beyond the traditional websites with fancy video backgrounds and other videos that will surprise your visitors. No template or code modification required at all makes the installation of this app more easier. Last but not least, displaying a particular play/pause icon and mute/sound icon at the bottom left of the video player attracts the vision of your viewers to your video.
So when installing this app, it is making additional efforts to accumulate new visitors for your site.
Highlight features
Choose how the video will be displayed
Choose pages where to have video backgrounds
Configure transparency to make the effect nicer
Display a nice play/pause icon on the video player
Display a nice mute/sound icon on the video player
Price: $6.99/month. 30-day free trial.
Rating:4.7 / 5
Easy Video ‑ Product Videos by Nexusmedia
Easy Video ‑ Product Videos app by NexusMedia is one of the easiest ways to installation illustrating your products' features and benefits
First of all, after installing our app you are enabled to put a link to YouTube or Vimeo video in your Product Image ALT, and instead of showing an enlarged image or in a fancy popup window, we will present this video. While your theme does not endorse videos for the products, our app will be the tool for assigning YouTube or Vimeo videos to any Product Picture. Furthermore, our app replaces your step of grabbing the embed code for the video by just adding a link to the video from your browser. In order to increase your conversion rate with fancy videos, we did our best to make Easy Video work with the most themes out of the box. By the side, some themes will postulate extra configuration via app settings, but with 7 days free trial, so you may feel free to test the app with your theme.
So you can buy use the trial version in 7 days to experience this app. This will support you in changing your videos.
Highlight features
Allocate YouTube or Vimeo video to any Product Picture
Allow padding link to YouTube or Vimeo in your Product Image ALT
Shorten the step of video settings
Fly-out or online video layout and compromising video settings
Utilize with the most themes out of the box
Price: $5/month. 7-day free trial
Rating:4.9 / 5
YouTube + Vimeo Videos Gallery by cozy ecommerce addons
Cozy Video Gallery allows users to create unlimited video galleries using YouTube hosted videos or Vimeo hosted videos.
First of all, YouTube videos or Vimeo videos will be unique and different by adding a border. Cozy Video Gallery's 3D effects can help editors add the shadow and padding effect to the video, which is a way to make your Youtube video gallery professional. Also, the custom CSS feature allows coordinating the font of the video title of your video gallery to your store. Moreover, unique custom icons will distinguish your gallery and increase the brand effectively, and these kinds of videos will make your customers more comfortable to buy these products. With YouTube + Vimeo Videos Gallery, more than 20 hover effects can be chosen from each video gallery, which makes a detailed description of your products in the video or gives a product demonstration using video galleries.
Some stores are also using video galleries to display product reviews, which further builds trust and helps a lot in conversion to attract your customers. If you are searching for an app that can beautify your gallery with YouTube and Vimeo videos, this app is a suitable and easy way to do it.
Highlight features
Make the YouTube videos or Vimeo videos distinct by adding border
Let customers match the font of video title to store
Add the shadows and padding effect by a 3D effect
Increase the brand effectiveness by custom icon
20+ hover effects to choose
Price: $5.99/month. 11-day free trial.
Rating:4.9 / 5
Media Gallery by Powr.io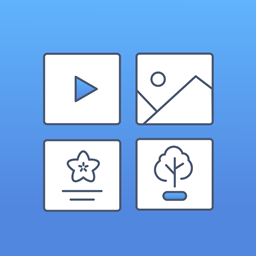 With YouTube + Vimeo Video Gallery by POWr.io, you can easily turn your store into a wonderfull video feed. The app helps highlighting your products and sales by using images and videos, so that your content can reach the customers easier as they are more exciting than normal content. With customizable unique design with lightbox popup allowed, your store not only can be neat and well organized with unique design, but also can be easier to browse and to provide what people need. By using YouTube + Vimeo Video Gallery, you can add text and media to increase customers' interaction and to improve rank at search engines and add text search for faster searching experience for the customers. Free plan is available as long as you install YouTube + Vimeo Video Gallery now.
Highlight features
Highlight products and sales by images and videos
Customizable unique design
Add text and media to increase interaction
Enable lightbox popup
Add text search to search faster
Price: Start from $0/month
Rating:4.5 / 5
Yottie ‑ YouTube Video App by Elfsight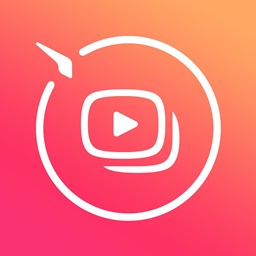 Yottie ‑ YouTube Video App created by Elfsight is one of the best app dedicated for Youtube nowadays. By using the app to display products related videos from Youtube to your website, the customers can raise their knowledge about the products and also your services conveniently right from your website. Also right from your website, you can invite those visitors to join and be the subscribers of your video channel. By allowing you to feature any Youtube videos from every channels, playlists, etc, in a group, Yottie ‑ YouTube Video App will let you manage your video contents better. Furthermore, by being able to add every creative content from Youtube freely, you can attract visitors and make them want to come back to your website over and over again, which helps on the sale rate. And the last but also the most important feature of Yottie ‑ YouTube Video App is that the app will allow you to control the design of your layout from headers to every bit of the effects to give you a significant role of your own website. To get all of those interesting features and a 7-day free trial, let's install Yottie ‑ YouTube Video App.
Highlight features
Increase product knowledge for customers
Attract subscriber to your video channel right from the website
Create creative content to attract visitors
Feature any Youtube content in group
Control the design of your layout
Price: $6.99/month. 7-day free trial.
Rating:5.0 / 5
Youtube Traffic by Landab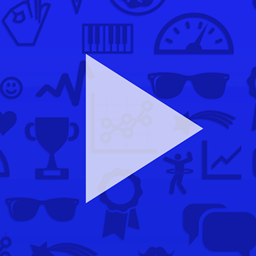 You can increase the traffic to your channel or your online store to strengthen the SEO of your shop and video marketing is an effective way to reach this target. Moreover, people love watching videos than images because it is more interesting and lively then using videos for your products may be a good method to boost your sales. However, the majority are hesitating about using it due to its time-consuming and expensiveness then Youtube Traffic can break that believe. This app creates videos for your products and increases the traffic to your shop via three main ways, from Youtube, from search engine and from social media to your store. It also provides amazing features to edit the videos and picture with a reasonable fee of $19 per month. You can take a free trial of 3 days first to test the function of the tool and decide to use it later.
Highlight features
Provide videos with high quality 1080p
Support editing background music of video
Add effects for pictures
Able to replace the description in Youtube
Allow adding personal watermarks for videos
Price: $19/month. 3-day free trial.
Rating:4.0 / 5
Shopideo ‑ Product video by Menelabs
Shopideo ‑ Product video, which is provided by the menelabs, is an important tool for all Shopify e-commerce administrators to boost your sales using videos from YouTube.
To start with, Shopideo is an app producing video in an effective way to increase sales and stay on top of your competition. This means that it presents the product better than text and images, and can engage even lazy buyers. Also, we assist you in picking up the appropriate YouTube and Vimeo videos for your products and add them to your product pages. Our new major release lets you do more with less effort just by one click to install automatically for all popular themes. In addition, this app entirely integrated with Shopify's admin and includes a powerful video search engine so you won't have to leave the app to look for the right video. Besides, Shopideo has been designed having the speed of your e-shop in mind in order not to slow down your product pages when your visitors browse your products. No more missing videos that turn customers away cause Shopideo removes broken video links and asks you to fix them.
So when installing this app, it is making additional efforts to promote your product's brand.
Highlight features
Add videos from YouTube or Vimeo to a product page
Automatic installation for all popular themes
Integrate video to search for and preview videos within the app
Boost the speed of your e-shop in mind
Periodic checking of video health
Price: $5/month. 7-day free trial
Rating:5.0 / 5
How Avada.io ranks Shopify Youtube apps list
These above 7 Youtube apps for Shopify are ranked based on the following criterias:
The ratings on Shopify App store
The app's rank on search engines
The prices and features
The app provider's reputation
Social media metrics such as Facebook, Twitter and Google +
Reviews and assessment by Avada.io
Top 7 Shopify Youtube Apps
Special thanks to all vendors which contributed the best 7 Shopify Youtube apps. We honestly recommend you to give every app above a try if possible. We create Shopify apps review series with the aim of helping Shopify online stores find the best Youtube for their website. All of the information on the review (including features, description, prices, and links) is collected from the vendor's website or their own published page/ selling channels.
The list of the 7 best Shopify Youtube apps is kept up-to-date on a regular basis by our team. Please feel free to reach us out if you have any questions related to this app review.
Don't see your app on the list? Wanna contribute more content to this review? Contact us
People also searched for
shopify youtube apps

youtube apps for shopify
top youtube for shopify

top shopify youtube apps