Best Shopify Skip Cart Apps
Top 15 Best Shopify Skip Cart Apps in 2023
15+ Best Shopify Skip Cart Apps from hundreds of the Skip Cart reviews in the market (Shopify Apps Store, Shopify Apps) as derived from AVADA Commerce Ranking which is using AVADA Commerce scores, rating reviews, search results, social metrics. The bellow reviews were picked manually by AVADA Commerce experts, if your app about Skip Cart does not include in the list, feel free to contact us. The best Skip Cart app collection is ranked and result in June 2023, the price from $0. You find free, paid Skip Cart apps or alternatives to Skip Cart also. The Top 50+ Shopify Free Apps for Every Store.
Quick Comparisons of the Best Shopify Skip Cart Apps
| # | App Name | Vendor | Pricing | Rating | Image | Action |
| --- | --- | --- | --- | --- | --- | --- |
| 1 | Sticky Add To Cart BOOSTER PRO | Codeinero | $6.92/month | 4.8/5 ⭐️ | | Get app! |
| 2 | One‑Click Checkout | SpurIT | $15.95/month. 14-day free trial. | 4.8/5 ⭐️ | | Get app! |
| 3 | Ultimate Sticky Add to Cart | Conversion Bear | $9.99/month | 5.0/5 ⭐️ | | Get app! |
| 4 | Sticky Add to Cart Button PRO | Website On-Demand | $3.95/month | 5.0/5 ⭐️ | | Get app! |
| 5 | Sticky Cart | qikify | 0 | 4.9/5 ⭐️ | | Get app! |
| 6 | Add‑To‑Cart BOOSTER | Revy Apps | $7.32/month | 4.8/5 ⭐️ | | Get app! |
| 7 | Skip Cart | Simplify Apps | $9.99/month. 5-day free trial. | 4.7/5 ⭐️ | | Get app! |
| 8 | Add to cart button | Goldendev|Nice | $9.99/month | 4.9/5 ⭐️ | | Get app! |
| 9 | AOD Instant Checkout ‑ Booster | Apps On Demand | $2.99/month | 4.8/5 ⭐️ | | Get app! |
| 10 | Skip To Checkout | Koala Apps | $4.99/month. 3-day free trial. | 5.0/5 ⭐️ | | Get app! |
| 11 | Globo Straight to Checkout | Globo | Free | 4.7/5 ⭐️ | | Get app! |
| 12 | FС (Fast One‑Click Checkout) | TenGrowth | $12.95/month | 5.0/5 ⭐️ | | Get app! |
| 13 | Fast Checkout In One Click | Sweet Ecom | Free | 5.0/5 ⭐️ | | Get app! |
| 14 | SC(Sticky Cart) | TenGrowth | 0 | 5.0/5 ⭐️ | | Get app! |
| 15 | Checkout‑Direct | ThanhBT | $2.95/month. 14-day free trial. | 0.0/5 ⭐️ | | Get app! |
Top 15 Best Skip Cart Apps for Shopify stores:
Here is a list of 15 best Shopify Skip Cart apps:
Sticky Add To Cart BOOSTER PRO by Codeinero
Sticky add To Cart bar is a floating bar that will become visible either while clients start to scroll/swipe down or while clients scroll/swipe beyond the authentic upload To Cart button.
The bar includes the purchase button so your customers can quickly upload a product to the cart without going back up to the unique add To Cart button. You could also permit the pass Cart (1-click checkout) characteristic and send customers immediately to checkout. Furthermore, the bar will in shape your branding automagically, so you're ready in seconds. Sticky cart is a floating cart that is usually seen, making it less complicated for your clients to checkout. Moreover, the quick purchase is brought to product listings. It allows your clients to buy without delay from product listings.
Sticky Add To Cart BOOSTER PRO will enhance consumer revel in and increase checkout charge through always showing visible Checkout button to your customers at the Cart web page.
Highlight features
Provide sticky cart for reducing cart abandonment
Design quick buy button
Sticky checkout bar for easy checkout
Don't change your shop's style
Can automatically adjust seasonal themes
Price: $6.92/month
Rating:4.8 / 5
One‑Click Checkout by Spurit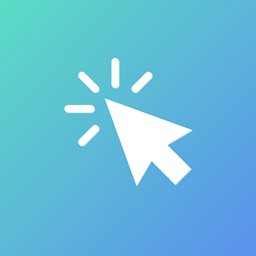 If you are thinking that the Cart is an unnecessary step that decreases your store conversion rates, One‑Click Checkout by SpurIT is absolutely the right app for you. The app is designed to help you skip the Cart step and send users who just clicked the Add to cart button directly to Checkout. Customers will be shown the popup options to choose "Continue shopping", "Go to cart" or "Checkout". These popups are fully customizable with customized text, images, videos or table. Customers could also edit the amount or delete items directly inside the popups.
Highlight features
Send users directly to Checkout without viewing the cart after they click Add to cart
Give users more options on what to do next
Customizable designs and functionality
Customizable popups by adding text, images, videos or table
Edit the amount or delete items directly inside the popups
Price: $15.95/month. 14-day free trial.
Rating:4.8 / 5
Ultimate Sticky Add to Cart by Conversion bear
Ultimate Sticky Add to Cart show upload to Cart bar on every product page and allow clients to instantly pick variables, while not having to scroll as much as they add to Cart button and variant choice.
Use the optional purchase Now button to enable our 1 click on checkout that skips the cart and sends clients immediately on your checkout page. Show sticky upload to the Cart button on each product web page and any screen length - laptop or cellular. Increase conversion prices by giving clients the capability to pick out variables from everywhere on your page, simplifying the checkout system. Sticky upload to cart comes with a built-in countdown timer to increase urgency and improve conversion prices. Moreover, you may recover abandoned carts and allow customers to finish forgotten purchases. Customers for your store are the use of cellular devices.
So by this app, you can catch their attention with our cell ready layout, which displays the upload to the Cart button on any tool.
Highlight features
Will raise the urgency with one click
Support to increase conversions
Recover abandoned carts with social apps
Can use smoothy on mobile display
Own the number of design options
Price: $9.99/month
Rating:5.0 / 5
Sticky Add to Cart Button PRO by Website on-demand
With Sticky Add to Cart Button PRO app, your store will apart from being losing money. The customer will buy more with the cart button which always appears on the corner.
When you install the on-line store with Sticky buy Button, you will see a change in client opinions of your product. If they determine to buy, they need to scroll all of the manner returned up to click on your add to cart button. That friction is costing you sales. Sticky Add to Cart Button gives your customers a better user-experience even as letting them right now act upon their selection to shop for. It's always seen and geared up for clicking. You can personalize your shop by way of fashion your sticky buy button or sticky upload to the cart button on your coronary heart's content material. You can upload credibility signs like overview stars, charge emblems and more.
This app will feature paintings splendid on all devices, whether computing device, pill or cell. Take your clients instantly to checkout with Sticky Add to Cart Button PRO.
Highlight features
Sticky Buy Button can be placed wherever
May show quantity and variant drop-downs on mobile
Can adjust opacity and transparency of the bar
Match your store's theme without being set up
Can go directly to checkout
Price: $3.95/month
Rating:5.0 / 5
Sticky Cart by Qikify
You can upload a Sticky Cart button displaying up on all pages. This tool can lead your customers without delay to the cart page or checkout page.
With some features, it will help you increase your sale quickly. It provides simpler and faster to checkout, and by no means neglect the cart once more. Your lengthy product description can make your default add-to-cart button disappear while visitors scroll down. But this Sticky Bar will always display the add-to-cart button on the screen, so your traffic can upload to cart immediately without scrolling up. The Sticky Cart button can open a mini cart even as staying at the contemporary page, so clients can see what products are of their cart without having to direct to cart web page. Then they could move to check out immediately with this mini cart.
You could add a sticky add-to-cart bar on all product pages, so your clients can easily vicinity orders at the same time as they scroll via product description.
Highlight features
Can edit sticky cart to desktop or mobile
Provide sticky add-to-cart bar
Provide 3 types of mini cart
Reduce the abandon cart
Increase sale with quick installation
Price: 0
Rating:4.9 / 5
Add‑To‑Cart BOOSTER by Revy apps
The Add-To-Cart and Checkout Booster is outstanding. You will boost your sale up with this powerful tool with lots of features which may be found in all vital locations.
Because the app may be very reasonably-priced, you're gonna pay for the app in few purchases, once in a while simply one purchase. It is a fantastic optimization to add-to-cart and checkout. This app will increase conversions with the use of bold name-to-motion buttons. That is three apps blanketed, sticky bar, sticky upload to cart button, and upload to cart button list. One of the first-rate Shopify apps currently available on Shopify apps store. Except, you could hold the add to cart button usually seen in your customers. You can make awesome features to clients visit checkout or cart web page through having this call-to-motion button seen in all your pages.
You can add some button in any images of your product listing pages, that drive your customer to buy products quicker in every image of your product listing pages.
Highlight features
Provide Add to cart bar button
Easy to go to checkout or cart page
product listing will helps customer buy quicker
Earn more items on shopping carts
Can improve user interface
Price: $7.32/month
Rating:4.8 / 5
Skip Cart by Simplify apps
Today online shopping has grown incredibly, it is necessary for the Shopify store owners to increase the customer's satisfaction. The Skip Cart by Simplify Apps is what you are looking for to improve the shopping experience of the customers. Moreover, the users enable reducing the shopping cart abandonment because it will cut down the checkout process time. This app also helps the store owners to analyze the reason why the customer abandon their cart. Therefore, the Skip Cart drives the sales and an impulse buy. After reducing the checkout process complexity, the users will experience many useful features of your stores such as skipping cart page, saving the customers cart, etc. Last but not least, this app allows you to customize your own shop with the compatible themes which is provided FREE.
Highlight features
Faster check out
Reduce Checkout Steps
Reduce Abandoned Carts
Compatible with all Themes Free or Paid
Save the customers cart
Price: $9.99/month. 5-day free trial.
Rating:4.7 / 5
Add to cart button by Goldendev|nice
Install this application as soon as possible to add an add to cart button to every product in your store! Add to cart button provides some tricks to help you to boost your sales.
This app will boost your income by using adding upload to cart button to every product in your save, a stick upload to cart bar on product pages and a floating sticky cart button. It will make it simpler to feature products to the cart. Your customers will now buy greater merchandise and spend more money on your save. Sticky add to cart bar will make it simpler in your clients to feature objects to the cart. Redirect users at once to the checkout when they upload an item to the cart! You can pass the cart with upload to cart buttons. The sticky cart button lets in clients usually find the cart no matter where they may be.
There are virtually zero codings required and the upload to cart buttons will begin showing on your shop in much less than 30 seconds.
Highlight features
Can skip to checkout and skip cart
Can find the cart with sticky cart
Sticky add to cart bar for easy checkout
Boost the instant sale with add to cart button
Have quick installation and easy using
Price: $9.99/month
Rating:4.9 / 5
AOD Instant Checkout ‑ Booster by Apps on demand
AOD Instant Checkout ‑ Booster is developed with the aim to create the fast check out, boost your sale with skip cart, and so on.
This app has already been verified, enjoy and proficient in net improvement. It brings in answers which generate income and are an asset to your business. While at the product web page, the Buy Now Button skips the cart and sends customers at once to the Checkout page. This app makes a new way of providing users an interactive manual so that they can move in the direction of the buy now button and can be centered on purchasing the product. This protects a further step within the shopping for method, gives your traffic a better, less difficult mobile internet enjoy, and increases your conversions as nicely. Moreover, it can skip the cart and send users directly to the checkout web page. It creates a speedy way to checkout.
The app installation manner is extraordinarily easy and it does no longer require any manual code changes. Simply enable the app and use the Interactive buy Now Button feature.
Highlight features
Automatically add Buy Now button pages
Skip cart and sends users direct to Checkout page
Support to edit the style of button
Allow adding multiple animation effects for button
Enable placing Buy Now button as per requirement
Price: $2.99/month
Rating:4.8 / 5
Skip To Checkout by Koala apps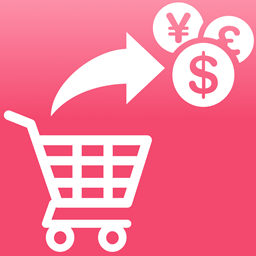 Store design plays a significant role in marketing for every business today. Skip to Checkout is born to meet the demands of enterprises who would like to improve the visualization of the product and website. The app provides shop's admins with significant features. First, you can reduce the number of abandoned carts. Besides, you are able to offer buyers with options namely Check Out, Continue Shopping. Second, with Skip to check, you are provided a free guide - update button text which allows you to create interesting content marketing. Third, the app is available with smartphones so, buyers can do shopping online without fear of interference. Another feature worth mentioning is that Skip to Cart is always willing to helping your store; s problems. You can contact via emails or send messages. After a three-day free trial, you pay $4.99 per month to use the full package. Download the app to boost the profit.
Highlight features
Leave cart page and go to checkout
Reduce the number of abandoned cart
Offer automatically options for customers
Provide free guide - update button text
Allow to use on mobile phones
Price: $4.99/month. 3-day free trial.
Rating:5.0 / 5
Globo Straight to Checkout by Globo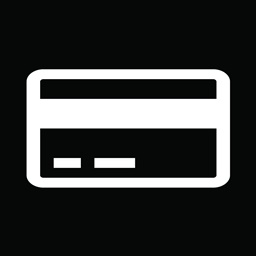 Store design today is an important factor for the young generation to lead to their purchasing decisions so, taking advantages of the significance of decoration, online stores can advertise products effectively. Globo Straight to Checkout by Globo offers customers with many distinctive features. First, the app can skip the cart page and sticky carts. Your website is still accessible in other ways. Moreover, the number of the abandoned shopping cart is also decreased. Second, to capture more visitors as well as diverse the product display, pop-ups will appear after customers click Add to Cart. The popup offers some options such as Continue Shopping, Go to Cart or Checkout. Moreover, store's admins can create amazing designs for pop-ups via tools such as color, font size, the background to fit with your store's message. Third, Globo Straight is compatible with iOS, Android and Ipad. The app is free of charge, you can generate more sales revenue so, why don't you use the app right now?
Highlight features
Offer skip cart page and sticky ads
Decrease the number of abandoned shopping cart
Show popup when adding items to cart
Be friendly with iOS, Android and Ipad
Support in translating languages
Price: Free
Rating:4.7 / 5
FС (Fast One‑Click Checkout) by Tengrowth
The immediate checkout option tied to the upload to the Cart button or the purchase Now button is a should-have for every merchant who desires to resolve troubles.
It's miles high cart abandonment. The more time shoppers need to assume over a purchase, the much more likely they're to drop the cart. With no want to load a cart web page, it is lots faster to click the purchase Now button and vicinity an order straight away. It affords a luxurious purchaser experience. Clients value comfort and can go away from a store if they don't find the most efficient checkout options. Provide an alternative to the same old checkout method brought about with the aid of the add to the Cart button and enable the FС (Fast One‑Click Checkout) with the buy Now button. Except, it doesn't restrict the subject matter useful boundaries.
When you own this powerful tool with only a small budget, you will get more orders from the skip cart.
Highlight features
Provide convenient and quick checkout
Support to cart tweaks on the popup
Provide motion effects
Can use smoothy on mobile display
Have two check out options
Price: $12.95/month
Rating:5.0 / 5
Fast Checkout In One Click by Sweet ecom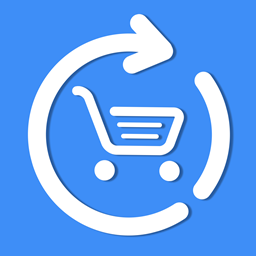 Fast Checkout In One Click, which is provided by the Sweet Ecom team, is an essential tool for all Shopify e-commerce store administrators to help the customers skip the cart page to directly go to checkout. Directing your customers to the checkout page right after they have an interest in a product is a very effective way to boost sales, or, in other words, increase your conversion rates. For that reason, Fast Checkout In One Click is here for you as a perfect method. There are some features that this application comprises of, such as to proceed buyers to the checkout page, to do fast transactions for customers, to work as a friendly-mobile application, compatible with any theme, to quickly customize the look itself, to provide optional cart popup. The app is totally free to install, get it now and feel free to ask if there is any question!
Highlight features
Remove cart page process
Save time by optionally take customers to Checkout
Provide a mobile version for your website
Ensure the compatibility with all themes
Provide customization for your shop to keep you native theme style
Price: Free
Rating:5.0 / 5
SC(Sticky Cart) by Tengrowth
It is inconvenient for your clients to scroll up and down searching for the checkout button. So the Sticky Cart app will make the checkout alternative constantly to be had to your customers and this way quicken ordering.
Add a sticky cart button to the needed pages, be that your homepage, product page, or series pages. Personalize the seems of your sticky cart in a reachable editor. This manner, the fast buy button will meet your subject matter design. You can drive customer's attention to the checkout alternative with a floating effect for the sticky cart. It permits that customers will pass cart loading and go to the checkout immediately once they click the sticky cart icon. Make consumer revel in equally tremendous on laptop and cellular devices way to the responsive design of the SC app. Avoid coding and complicated configuration.
The setup of the Sticky Cart app takes no tech competencies. So you can feel free to install it.
Highlight features
Drive attention to the checkout option
Help customers skip cart loading to purchase directly
Can reduce cart abandonment
Increase the checkout rate
Can use both on desktop and mobile devices
Price: 0
Rating:5.0 / 5
Checkout‑Direct by Thanhbt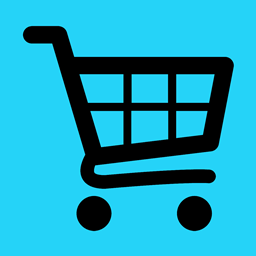 If you want to find an app which helps reduce the checkout time for your buyers, Checkout-Direct is the one you need. Once you install this app, it will allow your clients to skip the cart page and move directly to the checkout then it will save time for them and encourage them to come back to your store in the next time. Besides, you can choose specific products that when your consumers want to purchase, they can move straight to the checkout page without going through the cart page. If you don't want this function to activate, you can turn it on or off straightly from the app dashboard. With all these features, this tool is recommended to use to flash sale. Moreover, the monthly fee you need to pay for this software is very cheap, at $2.95 only.
Highlight features
Allow consumers to go straight to checkout
Available to set products to skip cart page
Easy to enable/disable the app function
Suitable to use for flash sales
Require reasonable monthly payment
Price: $2.95/month. 14-day free trial.
Rating:0.0 / 5
How AVADA.io ranks Shopify Skip Cart apps list
These above 15 Skip Cart apps for Shopify are ranked based on the following criterias:
The ratings on Shopify App store
The app's rank on search engines
The prices and features
The app provider's reputation
Social media metrics such as Facebook, Twitter and Google +
Reviews and assessment by AVADA.io
Top 15 Shopify Skip Cart Apps
Special thanks to all vendors which contributed the best 15 Shopify Skip Cart apps. We honestly recommend you to give every app above a try if possible. We create Shopify apps review series with the aim of helping Shopify online stores find the best Skip Cart for their website. All of the information on the review (including features, description, prices, and links) is collected from the vendor's website or their own published page/ selling channels.
The list of the 15 best Shopify Skip Cart apps is kept up-to-date on a regular basis by our team. Please feel free to reach us out if you have any questions related to this app review.
Don't see your app on the list? Wanna contribute more content to this review? Contact us
People also searched for
shopify skip cart apps

skip cart apps for shopify
top skip cart app for shopify

top shopify skip cart apps