Best Shopify Accessibility Apps
Top 3 Best Shopify Accessibility Apps in 2023
3+ Best Shopify Accessibility Apps from hundreds of the Accessibility reviews in the market (Shopify Apps Store, Shopify Apps) as derived from AVADA Commerce Ranking which is using AVADA Commerce scores, rating reviews, search results, social metrics. The bellow reviews were picked manually by AVADA Commerce experts, if your app about Accessibility does not include in the list, feel free to contact us. The best Accessibility app collection is ranked and result in June 2023, the price from $0. You find free, paid Accessibility apps or alternatives to Accessibility also. The Top 50+ Shopify Free Apps for Every Store.
Quick Comparisons of the Best Shopify Accessibility Apps
| # | App Name | Vendor | Pricing | Rating | Image | Action |
| --- | --- | --- | --- | --- | --- | --- |
| 1 | Accessibly | On The Map Marketing | Free plan available | 4.7/5 ⭐️ | | Get app! |
| 2 | Accessibility Enabler | HikeOrders | $10/month. 5-day free trial. | 5.0/5 ⭐️ | | Get app! |
| 3 | Accessibility Toolkit | Appify Commerce | $4.99/month. 3-day free trial. | 0.0/5 ⭐️ | | Get app! |
Top 3 Best Accessibility Apps for Shopify stores:
Here is a list of 3 best Shopify Accessibility apps:
Accessibly by On the map marketing
Accessibly by On The Map Marketing is one of the most highly appreciated app on the market to make your store accessible for everyone.
With the aim to support business, Accessibly's crucial goal is to make your site stand out by a reading line and tooltips so that your fonts and links are more noticeable. Not only attract customers by site but Accessibly also extend the size of content, cursor or add bigger text for your website visitors. Moreover, your editors are more likely to manage the brightness, contrast and grayscale of site to create the best suitable site with your visitors. The stunning function of this app is using the robot to read the content of page that makes your customers' experience more effective. Last but not least, this app supports your store with Global compliance.
After all, if you are ready to boost your sale, just with a click to install and experience a free plan today.
Highlight features
Stand out the site by a reading line and tooltips
Extend cursor or add bigger text for your website visitors
Manage the brightness, contrast and grayscale of site
Use the robot to read the content of page
Support with Global compliance
Price: Free plan available
Rating:4.7 / 5
Accessibility Enabler by Hikeorders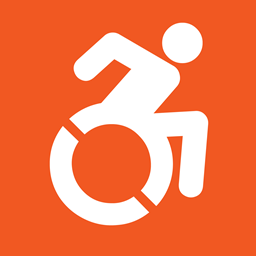 Are you a marketer? Do you want to make your website approachable to a large number of users? Do you want to improve your sale revenue? These questions will be solved by Accessibility Enabler developed by HikeOrders, one of the most well-known businesses specializing in marketing and store design apps. The app offers a lot of great features. First, Accessibility Enabler helps to boost the number of orders by meeting customers' demands. The app wishes to reach more customers with a variety of ages and background, each market segmentation has a different requirement. Hence knowing buyers' needs, the app can provide merchants with better service. Second, the app ensures your companies to be far away from illegal things. It means that your online store will be suggested a course of regulations which is applied in your a country so that you can get the correct information. Last but not least, Accessible Enabler is a good tool to increase brand value by presenting social responsibility. The app promises to capture customers' interest when they visit your site because they are offered a brief description of products and newly-updated prices. Within a 5-day free trial, you can use the trial version, after that only pay $10 per month, you can use for such a long time.
Highlight features
Boost sales number by dealing users' demands
Ensure your company to do legal things
Increase your brand recognition
Provide multilingual tools for various customers
Upgrade store design via great decoration gadgets
Price: $10/month. 5-day free trial.
Rating:5.0 / 5
Accessibility Toolkit by Appify commerce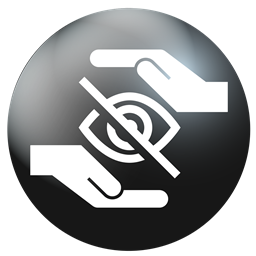 Accessibility Toolkit designed by Appify Commerce provides merchants, especially those having difficulty in their eyesight with amazing features with a view to displaying amazing experience when customers visit your website. First, disabled buyers will not feel hesitated while using the app because the color tool is equipped. The color tool allows disabled visitors to switch on so that they can look at products under special effect. Moreover, font size and grayscale mode are available to meet the demands of customers so that your online shops can maximize the convenience. Second, Accessibility Toolkit requires no technical skills to install. Store's managers just do a few steps and wait a few minutes to use the app. Last but not least, the app offers the flexibility of toolbar. The toolbar can be placed on the top-left, top-right, bottom-left or bottom-right so that you can view the data or do the adjustment easier. You can use the free version on 3 days, after that you pay only $4.99 per month to experience the whole package.
Highlight features
Assist the blind in using the app
Freely place the accessibility toolbar
Deliver quick response and customize design
Provide a lot of tools to decorate
Boost the automation of the website
Price: $4.99/month. 3-day free trial.
Rating:0.0 / 5
How AVADA.io ranks Shopify Accessibility apps list
These above 3 Accessibility apps for Shopify are ranked based on the following criterias:
The ratings on Shopify App store
The app's rank on search engines
The prices and features
The app provider's reputation
Social media metrics such as Facebook, Twitter and Google +
Reviews and assessment by AVADA.io
Top 3 Shopify Accessibility Apps
Special thanks to all vendors which contributed the best 3 Shopify Accessibility apps. We honestly recommend you to give every app above a try if possible. We create Shopify apps review series with the aim of helping Shopify online stores find the best Accessibility for their website. All of the information on the review (including features, description, prices, and links) is collected from the vendor's website or their own published page/ selling channels.
The list of the 3 best Shopify Accessibility apps is kept up-to-date on a regular basis by our team. Please feel free to reach us out if you have any questions related to this app review.
Don't see your app on the list? Wanna contribute more content to this review? Contact us
People also searched for
shopify accessibility apps

accessibility apps for shopify
top accessibility for shopify

top shopify accessibility apps