Top 13 Best T-Shirt Online Business on Shopify
People have relied on brick-and-mortar retailers for a long time to purchase clothing. However, as the internet and eCommerce have grown in popularity, many people's buying habits have shifted since Covid-19 is speeding up right now as it nears its conclusion. If you plan on running your own T-shirt store, then this article welcomes you!
Whether you've already got a concept or you're beginning from scratch, our article today on Top 13 Best T-Shirt online business on Shopify may give you some outstanding Shopify stores in the same niche. Keep reading to find out more!
Recommend
5 Tips for running Shopify T-Shirt business
Running any new eCommerce business means that you may have to deal with a plethora of unwanted issues in the very beginning. Especially if you are newcomers on the Shopify platform, it will be much more difficult to handle them. Don't worry; the following tips might help you out:
Choose a Niche
Finding a specialized market is critical because there are so many t-shirt shops to choose from. This will help your store stand out from the competition by giving it a clear focus and a distinct brand.
Some questions need to be answered before getting into the real deal, such as What kind of shirts will you be selling? What do you consider to be your primary visual language? You'll be able to separate your business from the competition better if you target a narrower market niche.
Perhaps you're witty or have a keen eye for visually appealing design. You may use these tools to develop a target audience and focus your creative efforts.
Outstanding design
Let's take a look at board games as an example. In the world of board games, there is a vibrant community that can assist you in determining which creations will sell.
Check out some of the #hashtags associated with board gaming on Instagram. What's everyone playing? What is it that drives them to do what they do? Again, having a passion for the topic will aid in generating design concepts.
The most important thing is that your designs resonate with the target audience, putting the customer first.
Printing method
You can either pick the DIY or Print on Demand (POD) method for the printing process:
DIY Method: You may design and print each t-shirt from scratch if you choose. Heat transfer printing, direct-to-garment printing, and screen printing are some of the choices you may want to look at. As with any new endeavor, there is a financial outlay as well as a learning curve associated with it.
Print on Demand (POD): As far as selling several things is concerned, this is the best alternative. Several print-on-demand services can print, package, and ship your products for you, and many of them work well with Shopify.
Running tests
It's high time for some quality assurance. For a print-on-demand business, you'll want to make sure you have some of your items on hand to photograph. See what happens when you wash them. T-shirts of various fits may be tested to discover which one you like.
Marketing tools
Shopify is a great place to start! The process of setting up a Shopify website consists of a few basic stages. Using social media as well as your physical business may help you establish a strong sense of brand identification. Because of its emphasis on visual content, Instagram is an excellent option. Having a well-curated Instagram account may really help people get a feel of your company's ethos. Other social media outlets should be considered as well.
Top 13 best T-shirt online business on Shopify for your inspiration
Most people started out with little money and built a successful company selling t-shirts on Shopify by doing a simple Google search. To fasten the process, you can take a look at our list of Top 13 best T-shirt online businesses on Shopify below and learn from them. No more beating around the bush, let's get started!
Shirtwascash
Up to the present, Shirtwascash is attracting up to 61,000 visitors monthly, a wanted traffic rate for any Shopify T-shirt business. All-over print clothing is the main focus of Shirtwascash, which covers a broad variety of styles. It also offers swimsuits, sweaters, leggings, and hoodies in addition to t-shirts. From quirky to street styles, each item of clothing offered has its own distinctive pattern.
Shirtwascash has a reputation for providing excellent customer service. As long as the item is unused and returned within 90 days after completing the transaction, consumers may exchange or refund clothing. It's safe to say that the store's higher sales and earnings are directly attributable to its more nimble practices.
Factory43
It's easy to see that Factory43 has a powerful brand from the minute you get on their website. Their website is very appealing, with moving images that catch your eye. Fonts, text, and logos have been omitted from the website's design, allowing the visuals to take center stage.
The style of the items page is basic but efficient; the squares enable you to easily view the design of the t-shirt before you decide to click on one. When you scroll down the website, you can view how their items appear in a picture gallery that is clean and sharp. Their Instagram account is also accessible.
In addition to their t-shirt designs and social media feeds, Factory 43 has a website that immediately conveys a feeling of fun and quirkiness. They certainly put a lot of thought into the designs they use, and it shows in their distinct brand identity.
Shelfies
Shelfies have made a name for themselves in a particular market segment — all-over print tees. You can't help but chuckle at some of their things while exploring their site. Collections are well displayed on the site. It's easy to locate what you're looking for, thanks to the website's user-friendly design.
Again, the store's design is basic, allowing the items to take center stage. Bold black writing and plenty of white space do just that.
Teefury
Limited-edition pop culture t-shirts are a big thing at Teefury. New clothing designs are launched every 24 hours at the store, and the first few customers who purchase them get them at a discount.
As a result of this marketing strategy, the company has seen a rise in sales, with an estimated monthly visitation of 358,000 customers. For concern that the distinctive designs may be swiftly sold out, shoppers are driven to make impulsive purchases.
The Organic T-shirt
As the name suggests, The Organic T-shirt succeeded in selling clothes made from organic materials, 100% eco-friendly. Organic goods have seen a recent surge in popularity all around the world. Customers are becoming more environmentally conscious, they are more likely to avoid companies that engage in unethical commercial activities. Hence, many people admire The Organic T-shirt for its dedication to social responsibility.
Moreover, it costs only 29.90 USD for a T-shirt made of high-quality material. We think this is a great value for organic products! Long-sleeved shirts are also available for the same price.
Think PupH
Shopify shop examples like this one may teach you a lot about t-shirt designs with animal characters. Think Pup is a company that sells t-shirts depicting many types of dogs. With the use of inventive names, the brand develops customized shirts for customers. It adds names like 'Corgifornia,' which is aimed at dog lovers in the Golden State.
As a result, Think Pup strives to meet the demands of its consumers by altering the color of the shirts or adopting new shirt designs. In addition to enhancing the store's image, this helpful shirt customizing service improves traffic and strengthens consumer loyalty.
TextualTees
TextualTees is an excellent example of a low-cost t-shirt retailer. They may not have the best designs on our list, but their brand identity is still quite powerful. Aimed at those clients shopping for inexpensive t-shirts, they include the term "cheap" in their meta description. They have a strong sense of brand identity thanks to their concentration on slogans and pop culture, and they're fast to jump on the newest trend.
Once again, the website is simple to use, with a choice of $5.99 t-shirts available in various genres of pop culture. If you are considering selling cheap T-shirts then TextualTees would be a great example along the way.
Tees For Humanity
Tees For Humanity caters to the tastes of young people who like wearing simple tee shirts for various charitable causes. A big percentage of buyers may be satisfied with such T-shirts despite their lack of originality. To put it another way, everybody who doesn't have a particular sense of style is a prospective consumer.
The store often has a wide range of products on sale. This approach both motivates customers to make more purchases and creates a loyal following. To choose an inexpensive, basic tee is to think about Tees For Humanity.
People sometimes favor items that represent their own characteristics and identities. Thus, the firm provides a wide range of options for a bespoke shirt, which may be printed with phrases or words of the customer's choosing.
Underground Printing
With a total estimated traffic of more than 240 thousands users, Underground Printing is another fulfilling brand to look at. New visitors may be overwhelmed with the fact that there are a plethora of options to choose from. For most consumers, Underground Printing has a variety of options to choose from. This helps to explain the high amount of visitors to the site.
The brand demonstrates its readiness to help by using a variety of communication channels. To contact the shop's staff, customers may use their chat box on their website or call the phone number given.
For decades, Underground Printing has had a solid foothold in the market. Customers are more likely to trust a company that has been around for a longer period of time. You don't need to spend lots of money on advertising since the shop's 20-year-old name has already done a lot!
Elevated Faith
The Christian-themed t-shirts at the Elevated Faith shop, for example, are solely for women. The design of the website, which incorporates many photographs to create a very feminine aesthetic, is stunning. Some of the goods even show up on the screen with a positive energy field around them. With just a glance at these beautiful photographs, buyers and website visitors are enticed to keep browsing.
In addition, Elevated Faith has made a name for itself across a wide range of social media channels. More than 125k people follow the brand's Pinterest account, while at least 300k people follow the Instagram account. Having a strong presence on social media platforms is a major factor in the store's success.
Efuktshirts
As part of their brand, Efuktshirts isn't hesitant to use edgy humor. Once again, the website's layout and design are top-notch. Additionally, they use the company owl as a logo and a symbol of their business, appearing on items, the company's home page, and throughout the loading process of each page of their website.
Again, the items speak for themselves on their website, and they don't give anything away about their brand narrative. It's exactly what you see, and it works well.
Surfside Supply
First-time visitors to Surfside Supply are wowed by the site's simple yet attractive design. It is simple to find what you are looking for in such a well-organized style. In other words, you'll be tempted to remain and peruse the merchandise.
Surfside Supply's profits to increase in plenty of opportunities to increase now that the company has a sizable Instagram and Facebook following. On Instagram, the team updates their feed every day, keeping its followers interested in a chaotic network. In addition, Pinterest, with 133k monthly views, is a terrific way for the company to attract visitors to its website.
There are plenty of opportunities for Surfside Supply's profits to increase now that company has a sizable Instagram and Facebook following. On Instagram, the team updates their feed every day, keeping its followers interested in a chaotic network. In addition, Pinterest, with 133k monthly views, is a terrific way for the company to attract visitors to its website.
MAKE
With colorful website design where yellow being the main tone, MAKE is doing their best in spearing creativity and positivity to any visitor. Satirical and light-hearted, the brand caters to its consumers' every whim with an abundance of options for each line of products. The brand's exclusivity is further increased by their constancy with this mood.
MAKE's blog may cover a wide range of subjects due to the nature of its products. So far, they've produced approximately 90 pieces, the majority of which are gift-related. Traffic-boosting articles such as "Top 10 personalized gift ideas for mum" are very helpful in driving interest in the site.
Explore
Wrapping up
In conclusion, hopefully, our list on Top 13 Shopify T-shirt Online Business like the ones we've covered here may help you get started with your own Shopify venture. Because of this, it is important to go through each business once again and take notes on how it draws people. And before you know it, you'll be operating your own successful T-shirt business!
New Posts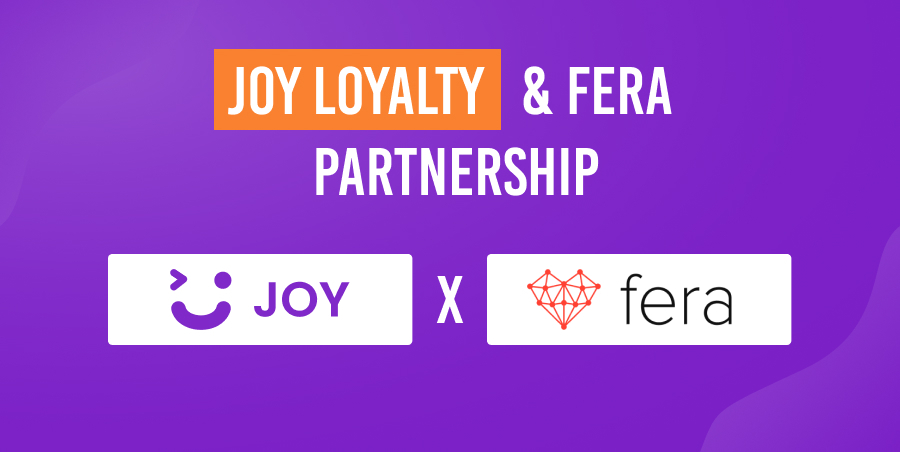 Subscribe
Stay in the know
Get special offers on the latest news from AVADA.
40k
subscribers has been joined!
Earn $10 in reward now!