Printify Review: Pricing, Features, Products, Pros & cons
Have you ever thought of seeing your own designs on pillows, phone cases, or shower curtains? Or maybe you've got an awesome tagline that would make an instant success on a T-shirt? The market for print on demand (POD) is booming, and eCommerce has seen tons of people making money by selling custom products and designs.
The global market for custom T-shirt sales is projected to hit $10 billion by 2025, so now is the time to seize the opportunity and start your print-on-demand business. This lucrative idea is going to be a great passive income earner for you.
Best of all, the common headaches such as order fulfillment, shipping, and printing are all taken care of for you, if you use Printify. Printify is one of the major all-in-one POD service providers on the market, and this Printify review, I'll provide you with a thorough evaluation of Printify on how it works, what it's like to partner with them, how much you'll have to pay and many more. Now, let's jump right into the details.
Other reviews:
What is Printify?
Printify is a print-on-demand service provider. This means that you can make a custom design, like a logo for a business or a band, and they'll put it on your merchandise. Unlike conventional print shops selling in bulk, print-on-demand companies only create items after they have been purchased.
While conventional print shops sell just basic products such as men's and women's tee shirts and hoodies, Printify has far more than that. It offers a wide variety of items, including sneakers, sandals, fleeces, boots, tank tops, skirts, leggings, and swimsuits. Lots of their clothing options are available in children's sizes. They also manufacture non-clothing items, including handbags, totes, backpacks, phone cases, mugs, cookies, and even blankets.
How Does Printify Work?
Now let's go through the process of Printify's product development, and it's quite simple. You'll need a design or a logo to start with. Then you're going to have to select which products you want to sell. The platform user interface is easy to use and the design tools are user-friendly.
You can adjust the size of your picture to be as big or as small as you like, and put it anywhere you want on the product. Each of these is done on the Printify app, without the need to install third-party apps. When you're satisfied with the mock-up, you're going to need to pick a supplier. Because Printify outsources its work to independent print shops, choose a supplier that makes the most sense considering your needs.
Now that you've got a design and a supplier, it's time to list the product on your website. You can also list your items on online markets such as Etsy and Shopify. You're going to have to decide a selling price as well. Remember that Printify will deduct its cost from what you're paid for. For instance, if Printify charges $7.50 for a tee shirt and you list it for $15, you will receive $7.50 from each sale, and Printify will keep the other $7.50.
Finally, you will be asked to enter a description of the product. Make sure that this is as accurate as possible. It will be automatically shown on any sites you've integrated with your Printify account, so this is your opportunity to grab some eyeballs.
Recommend:
Where Does Printify Ship From?
I have already mentioned in this Printify review that Printify outsources their work to independent printers. Since the work is done in these smaller companies, the exact location of the shipment will depend on your supplier.
Printify has suppliers in states including California, Georgia, Colorado, Florida, Wisconsin, Massachusetts, Michigan, and North Carolina. They also have foreign suppliers: three in the UK and one in China. If at all possible, you would like to choose a supplier who is close to your customers. If you run a local Michigan business, it doesn't make much sense to choose a Chinese supplier.
Although Printify provides express shipping, this is only an option in the United States. Express shipping will deliver orders to your customers within three days for most items. Regular shipping takes a week to 10 days and is the only option for international orders.
What is Printify Pricing?
Printify offers three pricing tiers.
Free Plan
This free plan is for sellers who are just starting their business. It offers five stores for each account and unlimited product designs.
Free plan users will have access to the following features:
Integration with eBay, WIX, Etsy, Woocommerce, and Shopify
Access to mockup generator
Creation of manual orders
Self-service from the help center
24-hour support
Premium Plan
This plan costs $29 per month and is suitable for stores with growing revenues. This plan provides unlimited product designs and ten online stores per account.
Some of the features of the include:
Free mockup generator
Integration with Shopify, Wix, WooCommerce, eBay, and Etsy
24-hour support
Manual order creation
Self-service via the help center
Up to 20% discount on all products
Custom order import
Enterprise Plan
This plan is for stores that have more than 10,000 orders a day. You'll need to contact Printify to receive custom pricing for this plan. This highest plan provides unlimited product designs and unlimited stores per account. The features provided in this plan include:
Mockup generator
Creation of manual orders
Integration with Shopify, Wix, WooCommerce, eBay, and Etsy
24-hour support for merchants
Branded customer support
Self-service from Printify help center
Custom order import
First-time access to new features
20 percent discount on all products
Dedicated account manager
Integration with custom API
What eCommerce platforms can be integrated with Printify?
You can integrate Printify with a number of eCommerce platforms. They include Shopify, WooCommerce, and Etsy. For example, if you want to integrate Printify with Shopify, you'll need to download the app first. Next, you'll need to sign in to your Printify account or create one if you don't already have one.
Once you have done this, any design you create on Printify will sync to your Shopify account automatically. This is very convenient and can spare you a lot of time if you have a store on a supported platform. You'll have to manually build listings for every product you create on Printify on platforms that are not integrated with this app. This can be time-consuming, but Printify supports most of the major eCommerce website solutions.
Printify's Features Review
Brand Customization
Printity offers white labeling and custom branding services which are great features. If you sign up for custom branding, the Printify brand Printify won't appear on the box or on the shipping mark. Many of Printify 's print providers provide T-shirt printing and branding solutions for neck labels. Fifth Sun and DTG2GO are the most well-known print vendors who offer this option.
You can also design your own shipping label to highlight your brand. You can also enhance customer service with brand customization choices. The shipping label shows the name of your company or store and the return address. You can change the shipping label details from the Store Setup section in your Printify dashboard.
Printify Warehousing & Order Fulfillment
Storage and inventory management are key business cost components. Warehousing comes with its own risks and costs and remains a big concern. But dropshipping products to consumers will help to reduce the need to retain inventory. Using Printify, you can customize, ship, and sell goods without maintaining inventory.
When you sell a product, Printify sends the package to a printing provider. After printing, the printer will ship the item to your client, irrespective of the type of the product. Just acquire your orders, choose your printing provider, and relax. Printify will handle inventory and fulfill orders for you.
Printify's Products Review
Printify has a huge catalog of over 250,000 products from many different brands. Its main product categories include:
Men's clothing
Kid's clothing
Women's clothing
Accessories
Best selling products
Home and living items (art, blankets, wall decor, mugs, covers, pillows, etc.)
AOP clothing
Eco-friendly products
Mugs
Best Selling Products
Printify has a list of highly potential products that can generate lots of profit. These bestsellers will bring in more revenues, profits, and help you grow your business.
Here are some of Printify's best-selling products.
Unisex jersey short-sleeved tee
Unisex heavy cotton tee
Kiss cut stickers
Sublimation socks
White ceramic mug
Crewneck sweatshirts
Unisex heavy blend hooded sweatshirt
All over print cut and sew T-shirt
Custom wall poster
Brands
Lots of products on the Printify catalog are from established brands, such as:
AWDIS: Sport and workout fabrics
Anvil: Men's and women's clothing
Alstyle: Quality adult, youth, and junior clothing
Bella+Canvas: Clothing for men and women
Delta: apparel, activewear, headwear for men, women, and children.
Case-Mate: Mobile technology and tablet accessories
District: Clothing, footwear, and accessories
Gildan: Shirts, sport shirts, fleece, underwear, hosiery, socks, and shapewear
Fruit Of The Loom: Apparel
Hanes: Basic apparel
LAT Apparel: Blank products for women, meens, and teens
Independent Trading Company: Custom and blank apparel
Next Level: Fashionable fabrics
Sport-Tek: Activewear for athletes, teams, fans, and groups
Rabbit Skins: Blank products for adults, teens, kids, babies, and dogs
Stanley Stella: Fabrics for men and women
Ratings for Printify
Ease-of-Use
Printify is a very user-friendly platform. The mockup generator has a basic drag-and-drop tool to help you create awesome product designs without having to know about technical stuff such as coding. So I'm going to give you the ease of using a 5-star rating out of 5.
Features Printify has impressive features to help its customers start and grow their businesses. So the features get a 5-star rating out of 5.
Customer Service and Support
Printify offers 24-hour help to its customers. When in need, you can fill out a form to get in contact with their support team. You can also get in contact with them through email support. If you have any questions about Printify, you can go to the Support Center to get answers and advice from the Support Team. They have a comprehensive knowledge library with articles that help you get started. The Printify blog provides marketing tips, product news, designs, trends, and success stories. In addition, Printify has guides to help you learn about custom merchandising, embroidery design, eCommerce selling, and more. It's a 5-star for Printify's customer service and support.
Pros and cons of Printify
Pros
Printify has gathered many positive reviews. Here is why merchants love this tool.
Printify has a free pricing plan
They have a resourceful knowledge base and user guide
Product quality from print providers is excellent
Extensive database of over 250 products
Printify has about 90 order fulfillment facilities
They offer quality checks, reprints, and refunds.
Printify has a large and global network of print providers
The merchant support policies protect merchants
Printify Cons
Some of the issues you will experience while using this tool include:
Customer service is slow and unresponsive
Limited platform and online marketplace integrations
Customizations and branding options are limited
Additional tips for getting the most out of Printify
In order to have the best possible experience using Printify, there are some tips for your consideration.
Order Samples
How do you know if the T-shirt or mug you just created comes out great? You certainly don't want to discover the issues after you've already had an unhappy customer. The only way to be sure of this is to order samples for yourself.
This will be a little investment because you're going to have to pay for it, but it lets you do some quality control. You will also be able to get a sense of the quality of the fabric and the ink, which will come in handy when you write product descriptions.
Use Higher Contrast Images
Printify uses a digital printing process instead of a screen printing process. It is a win for consumers as print-on-demand screen printing is costly. However, photos that were bright and vibrant on a screen can lose their contrast when they are printed this way.
To avoid this, you should use a higher contrast than you would have if you were using your image online. That's another reason to buy samples, too: you can catch color inconsistencies before your product hits the market.
Accept That Nothing is Perfect
If you're like me, you'll want your products to turn out exactly as you would expect. The only way to do that, unfortunately, is to do the whole job on your own. Unless you start your own print shop, it's not going to happen.
That said, make sure you get in touch with Printify if you have any issues with your purchase. They just make money if you do too, and they have a good motivation to help you succeed.
Do Your Research
You're reading this review of Printify, so you're already doing this. Keep on going! Look at the pros and cons, and think about what's important to you, and study your suppliers. A good supplier can make a difference between a five-star review and a one-star review.
Related posts:
Final words
Printify is a strong print-on-demand service that will bring your items to your customers with little hassle. Their website is easy to use and integrate with the largest eCommerce sites. Their prices are in the middle of the pack, and they have suppliers both in the US and abroad. Quality varies depending on the supplier, but there are a lot of good ones out there.
Printify hits the ideal sweet spot between value and price. I hope this Printify review has provided you with valuable information to help you get started with your entrepreneurial venture. Please feel free to leave comments for further discussion. :-)
New Posts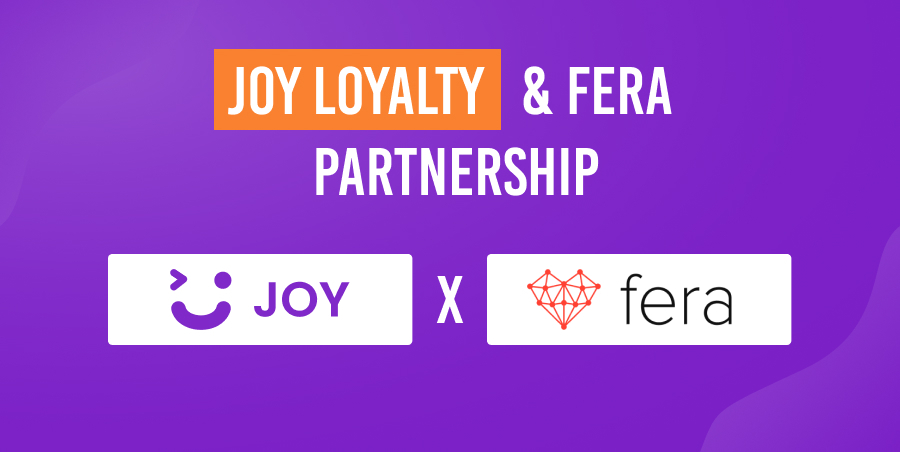 Subscribe
Stay in the know
Get special offers on the latest news from AVADA.
40k
subscribers has been joined!
Earn $10 in reward now!