Top 11 Best Places to Sell Handbags Online
The fashion world, or more specifically, the handbag industry, is so tempting and promising for commercial success that you want to dive into it immediately. But better safe than sorry, you should dip your toes into the handbag market, explore every aspect of the industry and its opportunities for your business growth, as well as figure out the perfect way to operate your bag line. This article is a comprehensive guide to a successful handbag eCommerce business, with a special focus on places to sell your pieces online.
Why you should sell handbag online
The handbag industry has been thriving in the last few years and will not stop soon. Statistically, the international handbag market is projected to expand to USD 67.9 billion in size by 2025 (Grand View Research, Inc.). The compound annual growth rate (CAGR) of this industry is also expected to grow at 5.4% over the same period. A driver behind this is the rise in the female labor force's participation, who are the largest consumer group of handbags.
I know that you may think the handbag market is way too saturated. But actually, there is a lot of room for growth as the client demand is still rising. So if you are afraid of competing with giants but still want to start your own bag line, you can always choose to corner a specific niche market. You can also start your business by reselling used designer bags.
Another key reason why this industry is worth investing in is that the online distribution channel of handbags is gaining currency as it is estimated to register the fastest CAGR of 7.4% by 2025.
Now, you may start thinking about opening your online handbag store. If you've already figured out your way, that's great. If not, I will show you some knowledge needed to do the job and some good places to start selling handbags online.
How to start selling handbags online
Build your brand
Think of building a brand like building a house. When building a house, you will need a blueprint where everything is planned and measured ahead. In the world of eCommerce, we call it a business plan. Though it does not ensure, a business plan does guarantee the best chance of success for your new-found brand. When starting planning, it is advisable to find a promising niche for your online business. Finding your niche and focusing on it can ensure long-time business growth.
Start by finding something you are enthusiastic about and are likely to stick with it for a long time. Also, consider areas that you have special skills, knowledge, or experience. For example, if you are into casual wear, take a look at some practical bags that suit everyday use, like tote bags or bucket bags, etc. Or you see the trend of people using credit or debit cards instead of cash, so you choose to specialize in cardholders and mini wallets. It can also be those luxury designer handbags that intrigue you, and you want to resell some in your current collection to leave room for more new pieces.
Price your handbags for selling
If you are going to launch your own handbag line, take a look at the market research that you carried out in the earlier stage. It should reflect the competitive landscape and the market that your items will enter so that you can get the hang of how you should price your products. Put your products in comparison to what is selling on the market. If your products are perceived to be unique by consumers, go for value optimized pricing. But if your items have reached a level of equilibrium, you may want to change your pricing strategy to competitive pricing.
For those of you who resell second-hand handbags, of course, you want to price it as close to their retail price as possible, right? Remember when you ask too much, your pieces will never sell. But you obviously don't want to underprice them either. When setting up your bag's price for resale, you can take the following factors into consideration.
A number of things can affect the value of your bag, so be sure to research thoroughly before setting a price.
Find a suitable place to sell handbags online
There is a lot of room on the Internet for you to sell your handbags, from utilizing social media, third-party websites, and apps to creating your eCommerce website. You can choose where to sell depending on your business' needs and budget. However, some starters building and managing an independent website while taking good care of other business' aspects can sometimes be a hassle. Their brands stand a high chance of drowning in the competition crowded with well-known, established companies.
So instead of rivaling the giants, why don't you become a partner of them? You can either sell your handbags on your own directly to the buyers via some websites and apps or consign them at an online handbag consignment store. The latter option is especially great when you want to give your preloved handbags another chance.
Going direct-to-consumer through online marketplaces
Direct-to-consumer through third-party websites and apps, you can reach a huge consumer base available on the platforms while at the same time understanding your customer demographics better. You have the power to interact with your customers directly, thus getting more insight into consumers' buying habits, shopping trends, and wants and needs. If you're going to be selective with who gets your handbags, going direct-to-consumer also allows you to determine your buyers.
However, this comes with great responsibility since you have to cover listing, marketing, selling, and distributing your goods on your own. The key to selling fast is to be as descriptive as possible and attach as many pictures of your handbags as possible. Make sure to be clear on your sales policy to gain more trust from your customers.
Choosing online consignment stores to sell your handbags
Selling your handbags, especially your used high-end ones, with a consignment store is a pretty hassle-free and risk-free way to sell online. Other than gathering up your items and submitting them by post or dropping them off at the store location, you don't have to sweat it out about determining the price or dealing with the customers at all. You can also avoid the risk of selling to the wrong buyers or underpricing your items, etc. because consignment shops are making every effort to handle the sale process and ensure that you earn the maximum profit from the legit buyers.
The main con of selling with consignment stores is the wait. If the store offers a consignment instead of a buyout, you will have to wait until your bags sell to get your paycheck. They may also be slow to offer a price quote or list your pieces. Another thing to consider when selling your consignment is that you'll typically receive less revenue than going direct-to-consumer because a consignment rate will be deducted from the retail price. Places where you can expect a fair consignment percentage are The RealReal, Vestiaire Collective, Luxury Garage Sale, and Fashionphile to name a few.
Market your handbags
Whether you choose to sell your handbags on social media or websites, promoting on social media is of benefit to your business. It is a cost-effective way for beginners like you to spread the word about your brand and your products to your target customers.
When marketing your handbags, visual content (images, video, etc.) is a must-have. When your potential buyers browse your social media account, they look for your handbags' look and feel their features, and other details to find out whether your pieces suit their personal style and meet practical needs. It is advisable to promote your brand on high visual platforms like Instagram, Pinterest, etc. People often look to these social media platforms for fashion inspiration. But don't opt-out of Facebook, Snapchat, and other social media channels! As long as you can generate frequent and interactive content, you can reach potential customers.
Also, keep in mind the content your target audiences are looking for on these social media. Explore relevant profiles, hashtags, and posts to take a glimpse of what they like and develop your content plan from there. A great approach to handbag consumers is using lifestyle photos instead of simply taking pictures of the plain background items. Since this type of photography aims to capture people in situations and real-life events, it helps you tell the stories of your brand and products and let customers feel or know what they can experience when using your products.
Later on, when you start receiving feedback from your customers with photos of them carrying your handbags, you can also post them as social proof. You can go far on establishing credibility with your potential customers just by doing that.
The 11 best places to sell handbags online
I have introduced two common types of online stores for selling handbags earlier in this article. In this list, you can find both of them: online consignment stores and peer-to-peer platforms. Selling your bags on these following 11 websites, you will get access to a large consumer base and enjoy other great benefits that help you sell faster and get more cash out of your items.
eBay
Let's try this: Look up the word "handbag" on eBay and see how many results you will get. For me, I got 1,739,100 results! The number can tell that handbag sellers love selling their products on eBay. eBay boasts its large market size of more than 170 million buyers worldwide. Plus, listing on eBay is super straightforward to do and is free until people are buying it.
If you are reselling designer bags, eBay even has their own authentication program so that you can register your product to be verified by industry experts. You can currently list bags from 12 brands, namely Balenciaga, Burberry, Céline, Chanel, Christian Dior, Fendi, Goyard, Gucci, Hermès, Louis Vuitton, Prada, and Valentino. eBay authentication program helps you gain trust from customers without too much effort.
Read more: How to Sell on eBay?
Amazon
Signing up as an Amazon seller, you also gain access to 213 million unique visitors each month, in the US alone. What's more, a community of 126 million US Prime members, the most active and loyal customers, are ahead waiting for you. You won't have to worry about seeking handbag buyers anymore once you become an Amazon seller.
To soar up your sales, you can consider using Amazon FBA (Fulfillment By Amazon) program. By becoming an FBA seller, your product shipment will be taken good care of by Amazon. Amazon is well-known for fast shipping, so if Amazon ships your handbag, it will be guaranteed to be fast delivered to your customer's doorstep. This will help your handbag attract Amazon Prime subscribers, who get free 2-day or same-day shipping if they purchase from FBA sellers.
Read more: How to Sell on Amazon?
The RealReal
If your luxury designer handbags have been sitting gathering dust for a long time, maybe it's time to part with them. Let your bags go to whoever can take better care of them. Alright, enough with the cheesy stuff. If this is your case, welcome to The Real Real (TRR) - the most luxury resale world.
Lucky for you, handbags are among the items that do best on TRR. When selling your handbags to TRR, you can choose to sell upfront or consign them. It's useful to know how both methods work and how much you can expect to get.
Currently, if you are consigning your handbag, you can choose from three ways:
Booking a free virtual consignment appointment.
Booking a free virtual consultation (if you have yet made up your mind).
Shipping your bag with free UPS pickup.
Fashionphile
Fashionphile has long been developing a good reputation for selling and purchasing preloved authentic luxury bags. From a small store selling pre-used things on eBay, Fashionphile now has its own website and physical stores in Beverly Hills, San Francisco, New York City, and Carlsbad, California.
They accept handbags and other accessories from nearly 60 ultra-luxury brands so there is a high chance that they will carry your items. There are a variety of ways to sell your handbag on Fashionphile: get a quote online by filling a form and including a few photos of your handbag, or by scheduling a virtual appointment, then send Fashionphile your handbag for authentication. You can also bring your handbag to one of Fashionphile stores and get a quote right on the spot. Or if you currently live in Southern California, you may request a White Glove Pickup, in which they will come to your home and pick up your handbag. Your job is just waiting for their offer and getting money into your pocket the next business day.
ThredUP
ThredUP boasts itself as the world's largest fashion resale platform where customers can expect clothing and accessories of great condition and good quality delivered to their doorstep with free shipping. It is also a good place for any handbag seller who wants to sell their used items with ease and make a little penny off of them.
ThredUP's biggest advantage is that its process is extremely straightforward and they give sellers thorough and precise instructions. Plus, they're also in charge of listing and taking photos of your products, as well as finding and dealing with customers so your cleanout experience will be pretty effortless.
To start selling your handbag on ThredUP, sign up for an account and request a Clean Out Kit. As of January 2021, it is free to get a kit with a mailbag and a return shipping label, but there was a time when you needed to pay for it (approx. $1.99). Since the policy changes quite frequently, a tip for you is to make sure to check their website before deciding to sell anything.
Rebag
Unlike others, Rebag doesn't have the option to consign your bags. If your item passes their authentication process, they will offer a straight buyout and store it to resell later on their online platform or physical stores. They also don't accept a large range of designer brands, only a select list of 64 designers that you may want to take a look at on their website.
To sell your items with Rebag, you can choose between two common and fast options: using Rebag's proprietary software named CLAIR or drop your bags off at one of their stores.
With the app CLAIR (Comprehensive Luxury Appraisal Index), you can get a price quote for their item in just a couple of minutes. Just search for the designer and model of your bag using the search feature within the app, then provide Rebag with some of the details about your bag like its color, condition, or whether it has any accessories. Once you've done the two steps, the app should give you back its offer for your bag instantly. If an instant offer isn't available for your bag, you can upload images of your item along with some details about it and Rebag will reach back out to you with an offer in 1-2 business days.
Vestiaire Collective
Selling your handbags with Vestiaire Collective, you have the chance to reach a large community of more than 4 million buyers. Plus, they accept once-loved handbags from over 5000 luxury designer brands, so there's a high chance that your items sell well on the site.
Vestiaire Collective allows you to sell your designer handbags directly to customers and they also provide an end-to-end service where a team of experts will sell your items on behalf of you.
When you choose to sell on your own, you will automatically be given two options, which are selling with or without authentication (which is called Direct Shipping). In both ways, you will first need to list all the bags you want to sell. Then upload well-lit, high-quality images of them and add some required details about your item (its category, type of item, brand, material, and color). After that, you can add your own description of the items if you wish. You also need to decide the price for each item based on its condition, brand, and demand. To help you choose the right price, Vestiaire Collective offers price suggestions based on similar products that have been sold on the site.
Tradesy
Tradesy is a peer-to-peer marketplace where you can sell your second-hand luxury designer or high street handbags. In fact, handbags are the most in-demand items on the Tradesy site. Three top designers that are on the hunt of Tradesy shoppers are Louis Vuitton, Chanel, and Coach. Apart from other sites, Tradesy is more lenient in terms of handbags condition, so a faint stain or a few small scratches are still within their acceptable range.
Tradesy website and app are super straightforward and handy when it comes to listing your items. They will guide you thoroughly through the process of taking photos of your bags, giving detailed descriptions, setting your price, choosing shipping methods, and tracking your order.
Tradesy provides you with complimentary image background cleaning which enhances your images and makes your bag sell faster. When setting up your retail price, you will be prompted with a suggested price based on smart data and details. Tradesy even changes your price according to shopper demand if you choose their "Smart Pricing" option. These will help you decide the most suitable price that attracts potential buyers.
Couture USA
Another great place to sell your once-loved luxury designer bags. Here, Couture USA only accepts handbags from 37 designers. They provide sellers with the option to sell handbags directly to customers or sell them on consignment. However, only a handful of brands are eligible for upfront purchase (only Burberry, Cartier, Chanel, Goyard, Gucci, Hermes, Louis Vuitton).
For both selling options, you will need to fill out a free Quote Request form with detailed information about your item and its images. Couture USA's associates will contact you within 48 business hours to instruct you on how to accept your quote. If your handbag's value is over $500 and is shipping from within the Contiguous United States, you will receive a free pre-paid shipping label. Once Couture receives your package, they will proceed to check its condition and authenticity.
Luxury Garage Sale
Luxury Garage Sale (LGS), as its name suggests, is a luxurious online resale site where you can consign your new, used, and vintage handbags from designer brands. They accept authentic luxury pieces, which are likely to be sold for at least $80, from a few hundred designer brands. Some of the top designers to consign are Chanel, Louis Vuitton, Hermès, Christian Louboutin, Prada, Saint Laurent, David Yurman, etc.
You can submit your item by requesting a prepaid shipping label to send it by post, bring it to one of LGS boutiques in Chicago or Dallas for in-person revaluation, or have it picked up at your home for free if you are based in the greater Chicago, Dallas or New York City areas. Once LGS receives your piece, they will carry out an audit to check the item's condition and authenticity. They'll send you a price quote and if you approve it, LGS will proceed to list your item for sale and handle the selling of your handbag. You have to do absolutely nothing apart from submitting your piece.
A Second Chance
A Second Chance is one of the few names that provide online consignment services worldwide. They used to have physical stores in New York City, but have recently moved to just operate online because of COVID-19. A Second Chance specializes in buying outright classic styles of Chanel, Hermes, and Louis Vuitton handbags. Besides, they also offer consignment terms for handbags from more than 20 luxury designers.
To sell your bag, simply fill out and submit a web form or send details and photos of your item via email. Make sure to specify your item's brand, style, condition, and extra accessories (if it has). A Second Chance will reach back to you within 2 business days offering either a buyout or consignment with a price proposal. Once they receive your approval on the price quote, they will send you a shipping instruction email. They cover your shipping costs and include a prepaid shipping label in the email.
Tips for selling handbags online
Though this article is already quite comprehensive, there is still room for tips and tricks when selling handbags online. After all, your selling goal is to find legit shoppers, be transparent and accountable in your business, and get the maximum cash value from the sale.
The selling platform that you choose matters
Isn't it the whole point of this article? Before choosing an online store to become a partner with, research to find testimonials about the site and ask questions carefully on reputable online communities.
Though we can't just a book by its cover, a clean, easy-to-navigate website with a user data protection commission is definitely worth giving a try, rather than the clunky-to-use one which leaves sellers exposed to fraud or other risky business.
Include everything the bags have
A tip for designer handbag resellers: When preparing your pieces for sales, collect all available packaging like a box, dustbag, authenticity card, receipt, etc., or/and accessories like straps or pouches, etc. They will add up to the retail value of the bags and help you make the most out of your items. Plus, they are proof of the authenticity of your handbags, giving the customers the confidence to purchase your piece.
If you no longer keep these items, don't bother too much, your bags can still be reviewed by experts to check the authenticity.
Be descriptive about your handbag
Since your customers can not visit your store and inspect the bags themselves, your product description becomes a great help in their buying journey. A compelling product description makes customers instinctively imagine having each product in hand, using it, and enjoying it. It also helps you gain credibility with your customers and minimize the number of inquiries or issues you get later on.
For those who run your own handbag line, you want to include every relevant detail including but not limited to the bag's dimensions, color, materials, features, and functions. In case you want to sell your preloved handbags, you should note if it is brand new, barely used or pre-owned. Next, inspect them carefully to find if they show any signs of wear like a faint coffee stain, small scratches, scuffs or tarnish, etc., and explain your bag condition in the description. If you still keep their proof of purchase, packaging, or accessories, note them too!
Writing every piece of information that you have on your bags in the description helps improve the customers' buying experience, make their buying decision happen faster, and win more sales for your brand.
Strong visuals boost your sales
Besides a detailed description, photos and videos also help customers get a better idea of how your bags look. Remember to take clear, in-focus, and well-lit pictures in good natural lighting and photograph your bag from different angles to make sure your customers can see its condition well. It's incredibly important to take as many photos as possible of both the inside and outside of your handbags. You should include close-ups of the necessary details like signs of wear, logo, serial numbers, authenticity stamps, codes, and so on. Make sure to take photos of any packaging or accessories that come with the handbags as well.
I recommend you using plain background, ideally white background, for pictures that show your bag details and include lifestyle shots of people carrying your hand so that your customers can clearly picture themselves owning and enjoying it.
Final Thoughts
Phew, that's a long post! I hope this will be helpful for those who just start selling or reselling their handbag online. Figuring out how to run your business right may be tiring, but once you see your hard work reflecting on your bank account, you will feel it is worth the effort. Keep up the good work!
New Posts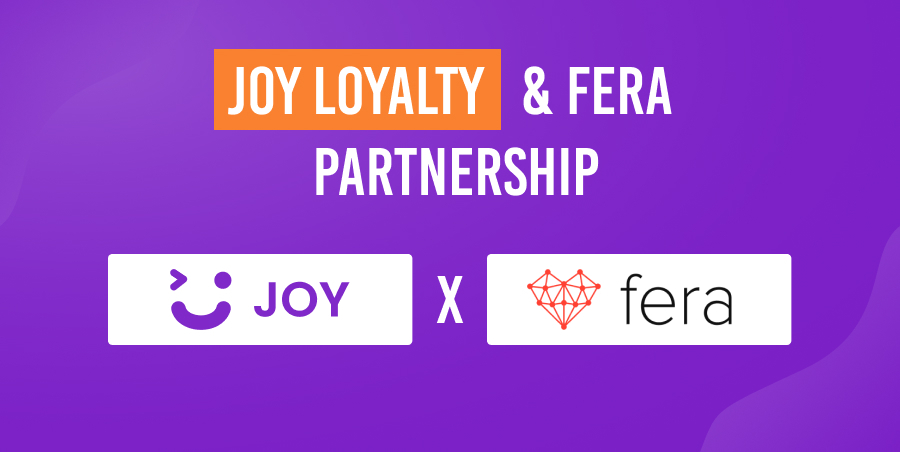 Subscribe
Stay in the know
Get special offers on the latest news from AVADA.
40k
subscribers has been joined!
Earn $10 in reward now!