What is Market Orientation? Pros, Cons & How to Actually Be Market Oriented
If you are a marketer, you will know that some businesses like Amazon and Coca-Cola successfully applied the market orientation principles to enhance or expand their goods or services. It is also important to understand that an orientation approach is formed around how your organization was established and how it runs, and the difficulties, rather how you see marketing as a discipline.
Market Orientation step is carried out before the strategic thinking or the creation of a segmentation strategy, as well as before making decisions of how your brand will be positioned, which makes it seem to be one of the most challenging tasks for businesses.
It is undeniable that marketing orientation approaches to business have influenced today's business landscapes. It is also representative of how business and marketing thinking has changed within the last 100 years. Many marketing experts define market orientation as a coordinated marketing campaign between a provider and its purchasers.
Meanwhile, marketing strategist and Keynote Speaker True Tamplin said market orientation was essential in today's saturated world. They also agree that a company that focuses on the customers' needs and making organic brand loyalty will gain the foundation for lasting and consistent growth.
That's the background information of market orientation, but do you completely understand this approach, other marketing orientations, and how actually to be market-oriented? That's why I have this What is Market Orientation? Pros, Cons & How to Actually Be Market Oriented article today for you. Let's dive in!
What is Market Orientation?
Market orientation is known as a business philosophy where the focus is on determining the clients' needs or wants and finding ways to meet them. Suppose company research and follow a market orientation approach. In that case, it will know how to concentrate on designing and selling products and services to meet the customer needs so that company business can be profitable The desires and needs of the customers will be discovered and met if the market-oriented company research successfully through its product mix.
That's why marketing strategies focus on building the key selling points to develop existing goods rather than designing products with the qualities consumers say they want.
A company that runs market orientation will usually work in the opposite direction to past marketing strategies, where they concentrate on setting up selling points for existing products. Market orientation helps the company approach ways to meet customers' demands rather than force the customers to like or know about the benefits of your products or services.
There was research from Social Fish that defines market orientation: "A business philosophy that focuses on identifying customer wants or needs and then meeting them." Many marketing experts have described market orientation as a coordinated marketing campaign between a supplier and its buyers. The main drawback of the market orientation approach is about lacking of innovation.
Trying to spend all your time satisfying the customer needs might make you lose sight of what potential technical breakthroughs they might achieve. Meanwhile, if a company is more oriented in products, they will tend to be more technically or scientifically innovative; however, they can lose the chance to have more knowledge about what the consumer wants.
Read more:
Market Orientation and Others Marketing Orientations
People often misunderstand market orientation and marketing orientation; however, market orientation is just a part of marketing orientations.
Meanwhile, in marketing orientations, the organization will focus on key categories, which are divided into five orientation groups: Production orientation, product orientation, sales orientation, societal orientation, and market orientation. With each approach, the priorities and processes existent within the organization will be dictated, and perhaps, the manner in which the organization will take the core providing to the market and how it can empower the marketing teams.
Production Orientation
An organization that is more orientated to production commonly sets off a mass production model and streamlines this production process for its goods providing. The production orientation approach will pay attention to the customer's value price and lower the production costs to meet the customer's needs in prices.
The main value proposition of the production orientation company's key offering price is believed to be formed by the price, which focuses on the resources towards performance and positioning of the key marketing communications on price-based messages.
Product Orientation
The product orientation approach is sometimes defined as a similar method of production orientation approach; meanwhile, it is absolutely contrast to that. In this approach, business concerns will focus on the products and keep upgrading, refining the qualities to make sure the product can be superior to those from competitors. Production orientation is set to center around the price, but product orientation focuses on quality, then helps to increase the price.
Sales Orientation
A sales orientated company will pay more attention to the majority of its resources for selling its products and services to the target audience. In this case, these companies will find ways to prioritize customers' experience but not by listening to their needs and wants and just trying to find ways to get more sales.
Company's existing goods are usually contributed to the sales and marketing teams, these organizations that feel they are not selling enough products will tend to adopt sales orientated techniques to concentrate on ways to sell more to improve the profit margins.
Societal Orientation
When people are now more aware of the environments, the world, and the societies around them, so the societal orientation approach will enable organizations to become an organizational philosophy. For an organization that is societal oriented, it will consider its goods, process, and marketing to focus on the impact the organization had on the environment while running its business.
However, in competitive markets, this approach can be demanding to survive, which is not suitable for small to medium-size organizations to execute the environmental and societal orientation approach.
Market Orientation
So, the last category is market orientation. As I have just mentioned, it is a type of marketing orientation. The company will look at the market and its target audience first before any production or sales activities are executed. This method can help you learn what potential customers want from organizations.
Market orientation, in marketing strategy terms, will be more likely to revolve around culture, values, and other internal behaviors concentrated on meeting the customer needs that are usually well-researched prior. Although this approach has its benefits, market orientation may sometimes reveal customer desires that are not cost-effective or practical. The business then must determine how to meet customer expectations in the best way possible.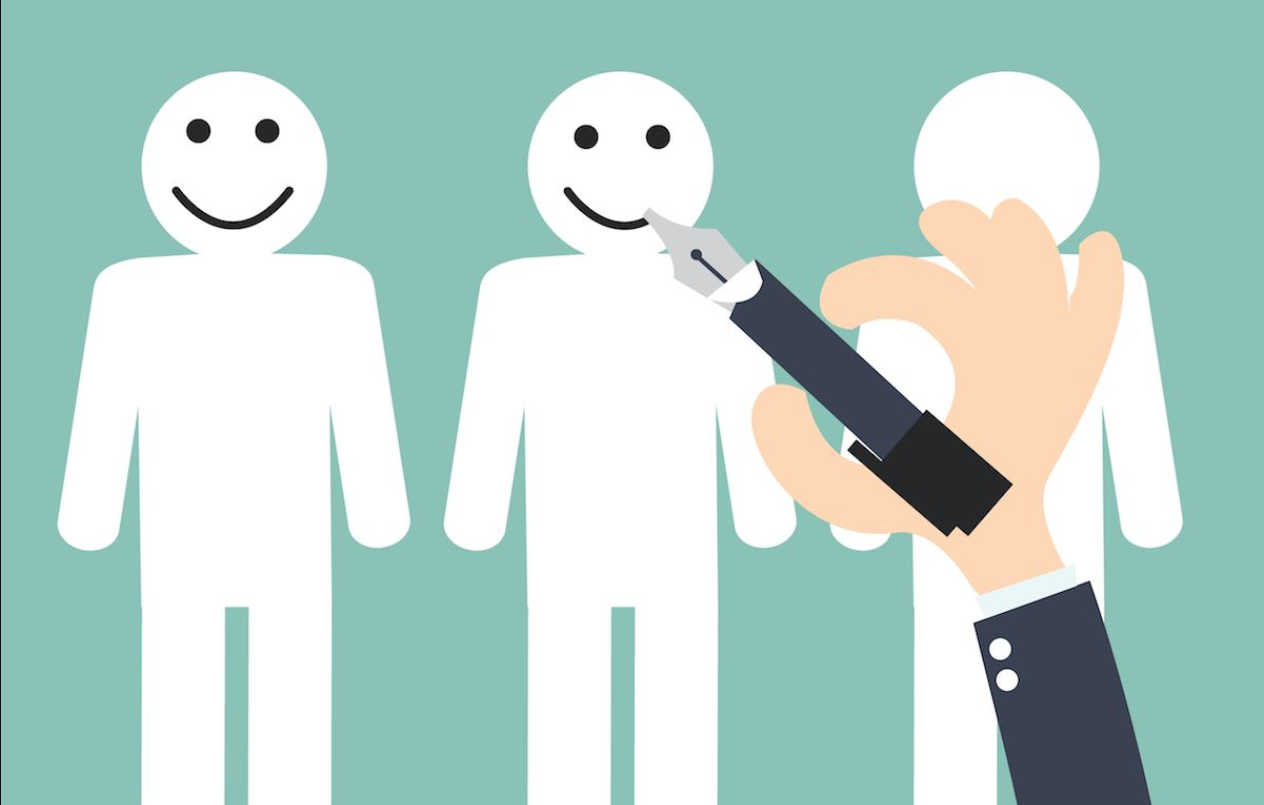 In conclusion, any or all of these approaches may be required for a successful marketing strategy, but most businesses concentrate on one as a primary focus.
Pros and Cons of Market Orientation
Pros: The main advantages of this approach are customer satisfaction, brand loyalty, and continual investment in research. Specifically, market orientation companies usually research and find improvements in their customer service and product support geared to resolve the concerns that the users can raise. Hence, of course, customer satisfaction will remain high with the company, which can ensure brand loyalty and positive word-of-mouth advertising.
With a growing global economy and the proliferation of options for consumers, the companies that can adapt to a market orientation will be able to stay competitive. At the very least, a long-term development strategy will be ensured with practical ideas from market orientation activities as well. Let's take a look at an example from Coca-Cola as a market-oriented company. The company has gone over several research pieces to identify new flavors that consumers will enjoy, like wild strawberry and lime, for instance, to compete with other brands in the Food & Beverage field.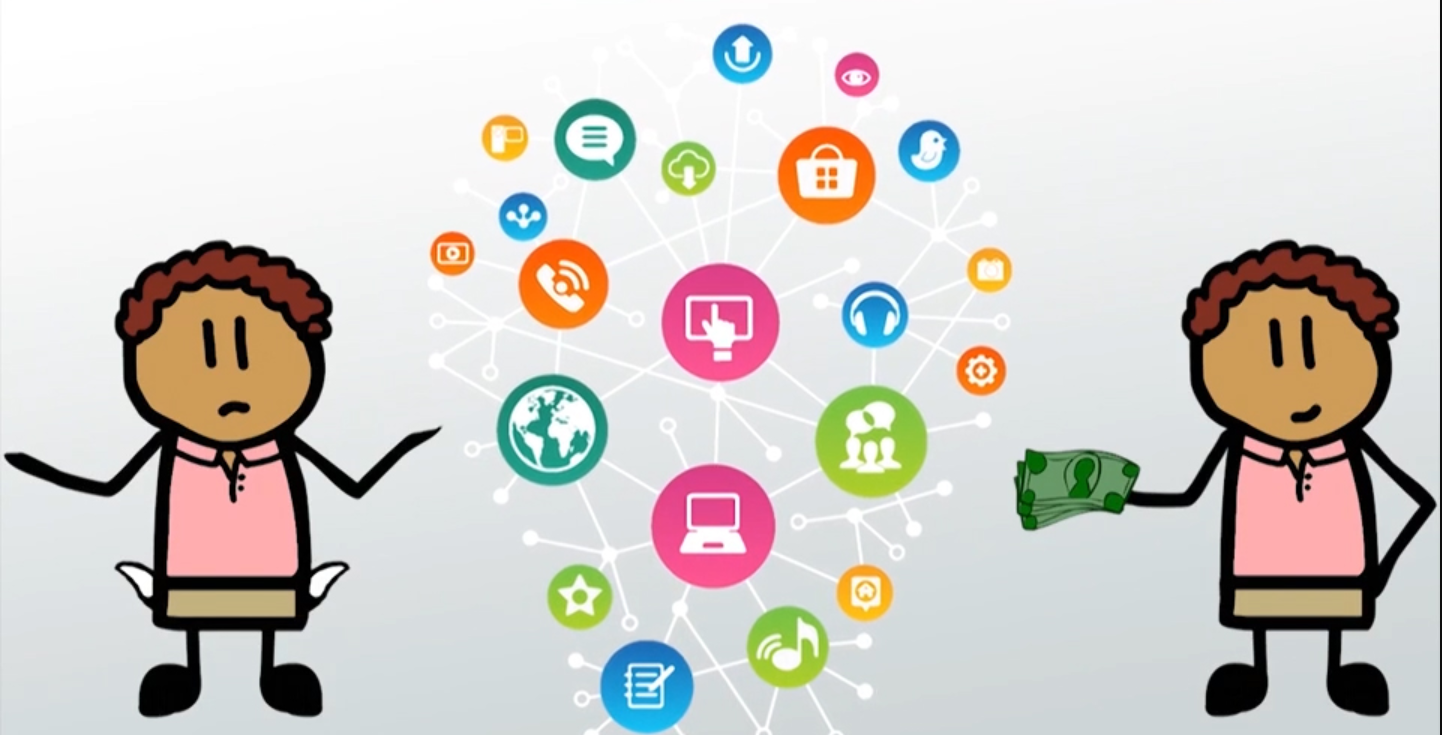 Cons: However, the market orientation method can also cost the organization a bit as it usually puts organizations focus on reacting to customer demands rather than guessing or shaping them with original goods and services. Also, the market orientation approach can lack innovation. It's when you focus too much on satisfying customer demands; you might lose chances to grab potential technical breakthroughs for your products. In contrast, you can see product-oriented companies have more advantages in technical or scientific innovation, but they usually have less knowledge about what the consumer wants.
How to Actually Be Market Oriented
There's a nice quote from Peter Drucker: "Marketing is much broader than selling, but it is also not a specialized activity at all. It is the whole business, seen from its final result, from the customer's point of view."
Before we start: So, before we started, you must know about the basic thinking in the market-oriented process, which is to ask questions like: "How does the customer see us?", "What is the customer's point of view about our products?". And to do this, it's really about seeing it from the eyes of the consumer and thinking, what do they think about our products? What do they know? Seth Godin also said, "Don't find customers fuel products, find products fuel customers." Next, making sure that everyone in the organization has got a clear customer focus on who the ultimate customer is and how they're best placed to get to them. That is the essential element of being market-orientated.

Start to think like a customer: To be actually marker oriented, Mark Ritson has explained this nicely in terms of the first approach as marketers to being truly market-orientated. Firstly, he talks about marketing's humility, as the start of the way that you market something. He has a theory that when you work as a marketer, you lose your sense as a customer. Also, you don't 100 percent think like a customer anymore, because you're always going to have a bias in your products. At the start of the process, we need to think it's a blank canvas, and the greatest marketers will start there and know they've got to fill in the gaps.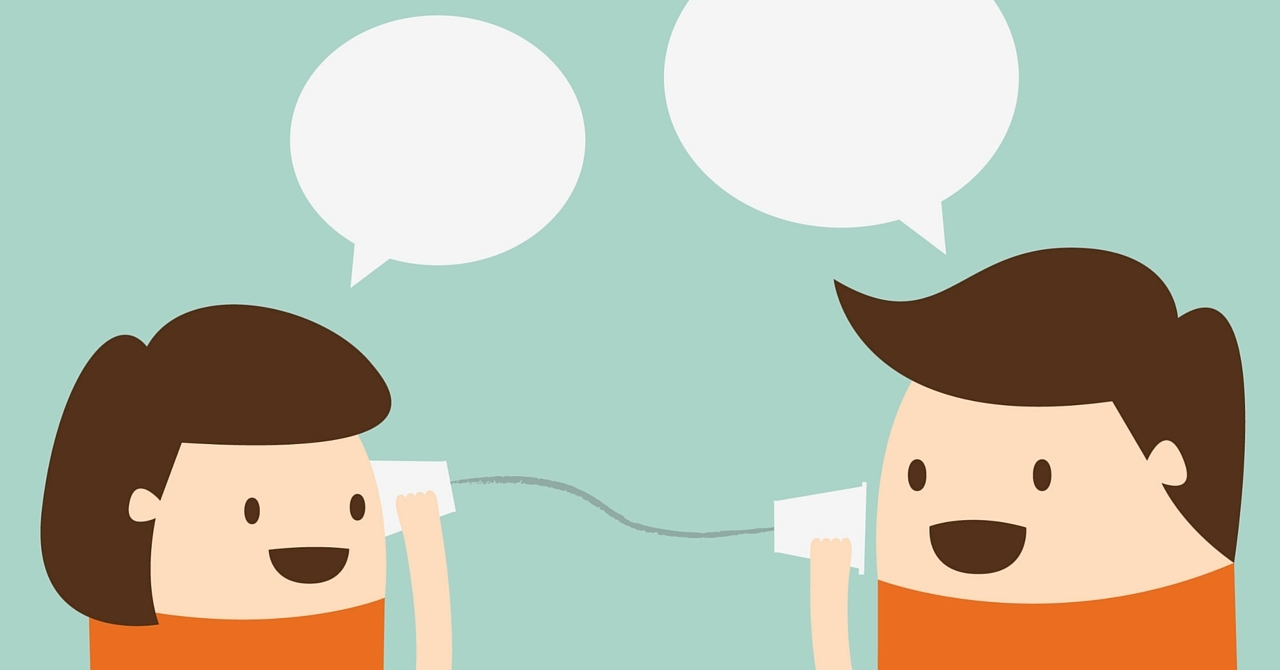 Think Who, Where, Why, What, and When: So, how do you do that? First, you will need to start thinking about the who, the where, the why, the what, the when, all of those things. The myths of: "I've been in the industry long enough to know who my customers are" will have to be dispelled. When it is your product, then you will have quite a lot of sympathy with, then you will have an immediate thought, which is: "Well, I'm that customer, I know what they're going to like, I know the adverts they're going to enjoy." Well, you don't. None of us do. Hence, it's really important to start thinking seriously about how do we get there? and How do you do that?

Research: The answer is obviously through research, and there is quantitative and qualitative research. From a traditional point of view, this is really getting into the culture of something, like understanding of how people are living and breathing what they're doing. In retails, it could actually be that you go out and actually spend time and work alongside the people that are in your stores. In order to find out exactly what they are doing, how they're actually inter-reacting with the goods in your stores. The thought of other products is taking away the idea and the concept that potentially being shown in the client base will help you know the ones that know your customer best.
Who will be suitable for doing research? Well, they are usually the people that are actually on the ground, the ones that are actually listening to what the customers are saying. It's really important to connect those two things, so one of the easiest ways to actually get research is really just to talk to the customer service team and find out what are the customers asking for? What are the things they're being challenged with? What are the things they're complaining about?
Consequently, you are going to get a really great understanding of who your customer base. There is another way to approach to be market-oriented that you really have to think of adding the test-and-learn culture with your organization.
Most importantly, we are all able to actually do the research when we are good marketers. This helps us to actually find the connections for us to segment those audiences when we don't know what they are at the beginning. When you can know your customer, it will give you the power to be efficient, and it also can make sure that all your campaigns are targeted in the right way.
Some of the challenges you might face during your research:
Time, first of all. People don't put enough time into the research phase when they're are about to start with any creative ideas, or any campaigns in marketing. People around the business might think researching will take too much time to really understand the customer and get that customer focus. However, it is when you think of the amount of time that it takes to get that upfront, you will see that the amount of time that it takes to reverse a product once you've launched in case you don't understand the users is equivalent.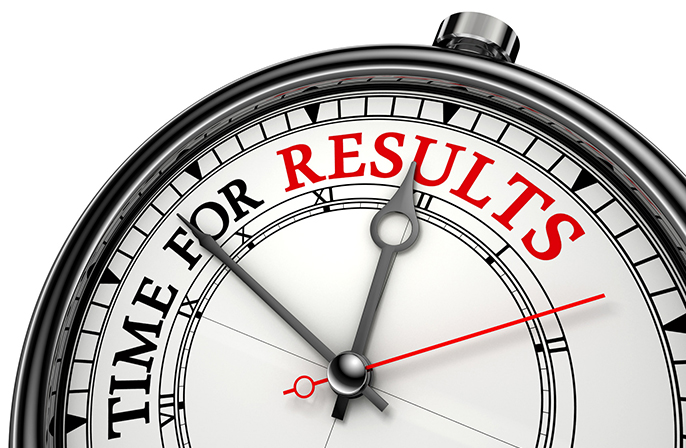 Budget, which is another one for research. It's the way that you - as a marketer might automatically think: "We haven't got enough budget for that research, we've already got some dusty old personas, we're going to bring them out and we're going to use them for this product even though it's slightly different". So, you should at the overall marketing budget, and think, from a rational point of view, take some of that out so that you can do research upfront as well as really know your customer.
Related posts:
Conclusion
How to Actually Be Market Oriented section has just wrapped up the article today about market orientation. On the whole, the marketing orientation is perhaps the most popular orientation that is utilized in contemporary marketing. Before deciding to follow this approach, you should understand from the customer's point of view to find success using a marketing orientation and to actually become a market-oriented company.
Most markets are now moving towards a more market-orientated approach as the consumers are equipped with more knowledge in selecting products and require more variety and better quality. In order to compete, businesses must become more sensitive to their consumers' needs, or else they will lose sales to their competitors.
So, I hope you will find something helpful in my post today, which will contribute a bit to your business's success. If there is still something you don't understand about market orientation or want to know more about it, please feel free to ask in the comment section. We will reply you soon!
---
Sam Nguyen is the CEO and founder of Avada Commerce, an e-commerce solution provider headquartered in Singapore. Sam aims to support more than a million online businesses to grow and develop.
New Posts
Stay in the know
Get special offers on the latest news from AVADA.