How to do product research for Shopify?
The first step towards building your own drop-shipping store or any eCommerce store is to find winning products with product research. Even with the best marketing strategy in the world, you're never going to make a profit if no one wants to purchase your product. Don't worry, though, Shopify dropshipping product research isn't rocket science when you know what to do. In this article, I will explain to you how you can do product research for your Shopify store to find the best product for sale.
Explore more:
What criteria decide a winning product?
Before trying a new product in your store, you need to ensure that your product follows a few fundamental rules. If it follows all of these rules, it has a higher chance of being a winning product.
High demand
First of all, there needs to be a high demand for your product. It's going to be a lot harder for you to sell it to someone if you can't make them feel like they need it. The best quality of a high-demand product is a problem-solving product.
For instance, a posture corrector, a huge winning product, helps its users correct bad postures. Bad posture is not really a problem on its own, but it causes a lot of other problems, such as back pain and loss of mobility. Basically, your product needs to fix the problem that your customers have.
The "Wow" factor
Next, you need to have some sort of "wow factor" in your product. It's hard to get people's attention on social media these days. You need to find a truly amazing product that most people have never seen before.
Something that isn't ordinary would do that. The first product I can think of with a "wow" element is a makeup bag. It's a modern technology that not many people have seen before, so it's pretty amazing.
Low in availability
This factor is kind of self-explanatory. When you're trying to market something that can be found where nobody's going to buy it, it's mostly because people don't know your shop, and shipping from China typically takes a lot of time.
While it's best if the product can't be sold in a store like Amazon, that's not as bad as if it could be sold in Target. When it cannot be purchased in a retail store, it is more likely that the product has low availability.
Decent profit margins
This one is important too. A product can meet any of the above criteria, but if it doesn't have a decent profit margin, your business is not going to survive. Making $100,000 of revenue isn't worth it if you're just making $1k of profit.
Most of the time, if you can make more or less three times on the product you choose, it should be good enough. However, the law does not extend to all goods. If your product is worth $1, you should be able to sell it for at least $6. Anything less than generates less than $5 of profit is really worth pursuing unless you're willing to increase your average order by upselling. If you want to learn more about upselling, we have this article on how to upsell effectively.
Another way to sell products with less than $5 in profit would be to build and monetize a highly qualified mailing list. This is where the Free + Shipping method comes into play.
Stable trends on Google Trends
Finally, I would look up the products I choose on Google Trends. This is a useful way to get a good idea of what the trend of your product looks like.
For example, you can see that the Purge Mask is technically dead, even though it follows all the previous rules. This product is not going to work because it's seasonal, but it can be a good sign, too. This product has been proven to work, and it will possibly work the same every single year.
Examples of winning products
To end this section, here are a few examples of winning products.
Makeup bag
World scratch map (doesn't solves a problem)
Moon lamp (doesn't solves a problem)
Anti-snoring device
Posture corrector
As you can see, some of these products don't really solve the problem. But those products have the "wow factor," and sometimes that can be enough to make a product work. Nevertheless, it's a better idea to choose problem-solving products because they're much easier to market and sell.
Methods to do product research for Shopify
Now, let's think about the methods used to find products that meet the above criteria. All these methods addressed below will help you to see what other dropshipping stores are already selling. Because other stores already sell it, most of the time, they have winning things. These approaches will help you avoid bad products.
Browsing Facebook
Let's get started with the easiest method. Because most dropshippers use Facebook to advertise their products, you can use Facebook specifically to find their advertisements and, thus, their winning goods. You will need to install a free chrome extension called Turbo Ad Finder before you can use this approach. This extension hides any post that isn't an ad from your Facebook feed, which makes it easier for you to find dropshipping ads.
Once you've activated the extension, just go to Facebook, press the extension logo in the upper right corner, and turn it on. Then, what you're going to have to do is look for dropshipping ads.
If you don't see lots of dropshipping ads, it's because most dropshippers are targeting "Engaged Shoppers." The easiest way to get around this is to make Facebook believe you're an engaged shopper. Here are the three things you can do to trick Facebook into thinking you are an engaged shopper.
Comment on dropshipping ads.
Click on the "Shop Now" button.
Add the product to your cart and check out (you don't have to buy, reaching the checkout page is enough).
That's enough to make Facebook believe you're interested in drop-in items. Upon doing this in a few ads, you will continue to see more and more dropshipping ads. It's worth mentioning that lots of people are using another method to make Facebook Pixel think they actually bought something. I wouldn't recommend doing this for two reasons. First, it's bad (breaks people's stats), and second, it's unnecessary.
According to Facebook, all you need to do is press the "Shop Now" button to be considered an engaged shopper. So, I don't think it's worth breaking people's stats for any reason. Just by clicking the Shop Now button, Facebook will understand that you are interested in these products, and they'll show you a lot more dropshipping ads.
Okay, now that you've got all these drop-shipping advertisements, how do you know if a winning product is worth testing? Well, if the product follows all the previous rules, if there are a lot of likes, if there are a lot of comments on the ad, and if the comments are recent, the product is probably worth testing.
Searching for keywords on Facebook
Another easy way to find winning goods using Facebook is to search for keywords directly using the Facebook search bar. The benefit of this approach is that you don't need to be a targeted audience. This method is especially effective if you don't live in the United States, or if you're too young or too old to be targeted by dropshipping ads.
You'll need to go to Facebook first to do this. Then you need to look for the keyword that drop-shipping ads often use (I will find some popular words and phrases below). After that, you need to go to your Videos feed since most of the dropshipping advertisements are in the form of videos. Finally, filter by year and choose 2020 on the left because ads from two years ago are not what you should look for.
If you have found a product that seems to be appealing, it's always a good idea to see if the Page is still promoting it. Go to the Page and head to the "Page transparency" section.
When you see the Page Transparency section, you need to press the "See More" button, and all the ads that are being run by the page will be shown. This method is really easy; there's nothing else to do but find the right keywords, scroll through all the videos, and make sure the page is still advertising the product.
Here are some keywords examples that Shopify dropshipping stores often use:
Buy now
30% off
50% off
60% off
Order here
Get it now
Get it here
Free worldwide shipping
Claim yours now
Get yours now
Tag someone who needs this
Get yours
Grab yours now
Click here
Order here
Shop here
Buy it here
Order link
Tag A Friend
Tag a friend who would love this
Browsing Instagram
A lot of dropshippers use Facebook as their key source of traffic, but some don't. Instagram can be a lot better than Facebook advertising when you pay for shoutouts from Instagram influencers. Furthermore, it's easier to sell visually appealing products (clothing, accessories) on Instagram than on Facebook.
To do this, I would suggest that you make a brand new Instagram account (if you already have one) so that you don't get distracted while looking for your winning products. If you've got your new Instagram page, you're going to need to follow a few people to get ads shown to you and find shoutouts. What you can do here is search for "#Ad" on Instagram and follow people who are advertising dropshipping products.
Then, all you're going to have to do is browse through Instagram every few hours, look at all the stories and look for advertisements. Like Facebook, once you've found an ad (not a shoutout), make sure there's a lot of engagement in the post, and the comments are recent.
Finding products using Aliexpress
Nearly all drop-shippers use Aliexpress as a source to fulfill their orders, so looking directly at the manufacturer source can be a good way to find winning goods. There are two ways to find Aliexpress winning products.
Using Dropshipping Center
The first approach is to use the Aliexpress Dropshipping Center. On this site, all you need to do is pick a category and search for a winning product. This approach is not the most reliable, however, since most of the items are old, and drop-shippers who make a lot of money sometimes end up purchasing inventory. That makes Aliexpress data a little less reliable. But it's still a nice way to find potential products, it's just a little bit tougher with this method.
You can refer to this article to learn more about Aliexpress Dropshipping Center.
Sort by orders
The other way to use Aliexpress to identify winning items is by sorting items according to the number of orders. It will also bring up items that have sold well in the past but are no longer available. So, I'd recommend looking for products with Google Trends. To apply this method, you simply have to go to a given category, say, "Health Care", and sort by the number of orders.
By doing this, I found the "Posture Corrector" product, which is a huge winning product. So, it works. But remember, it's not because a product has 35k orders that it's a winning product. In doing so, you can see the "Posture Corrector" shows up; this is a good sign that posture corrector is a big winning product.
Often product analysis can be challenging, and the use of an online platform makes it simpler. One downside to using this approach is that it will cost money if you want to use these tools.
Using Sell the Trend
Sell the Trend - an AI based tool that can help you find the trending products for your dropshipping business. The tool contains quite a load of features that can give you a lot of information to find the winning items. The sites that the tool can scan include AliExpress, Amazon, Shopify dropshipping stores, and Facebook to show the most popular products online in real time. The tool has a dashboard called the Nexus which showcases all the information in an easy to read data table.
Using Ecomhunt
Ecomhunt is the first online tool that helps you to do product research. This is by far the most commonly used tool for product research. Besides being the most popular, there's a free trial! But there are two drawbacks to the free edition, you can't see the six most recent products and you can't have access to the contact information of the corresponding suppliers. Not a deal-breaker, I think.
Using NicheScraper
NicheScraper is another great tool for product research. It's quite similar to Ecomhunt. NicheScraper gives you access to a free trial and to a list of winning items. The downside to using the NicheScraper free trial is that you won't have access to the newest items.
The downside to using tools like these is that a lot of people are using them. If you see a good product on them, there's a lot of risks that the product is already being tested by other people.
Spy on established stores
Another way to do product research is by spying on other stores. This approach can work well but might take a lot of time since you have to find the stores manually. Also, if you find potential products from established stores, it will be very difficult to compete with them if you can't find their weaknesses. Here's how you can spy on other stores.
Step 1. Find a store
There are a lot of ways to find dropshipping stores online, and I'm going to show you two main ways to do this. The first way to look for dropshipping stores is to go to myip.ms, check myshopify.com and look at all the websites that are actually hosted on the IP. Now that you have a list of all websites hosted on Shopify, you will need to check for "Full/Part Website" to narrow down the results. I found that searching for "trend" is very successful in finding dropshipping stores.
Within a few seconds, I find a store called "allnowtrendy.com" with more than 4000 visitors a day. With a conversion rate of 3%, there are 120 transactions per day. It's certainly a very profitable website.
The other way to locate a dropshipping shop is to use Google. You also need to check for "myshopify.com" (with quotation marks). You're going to find a lot of Shopify stores this way. The downside is that you can't narrow down the list that comes out. You can check for something like "myshopify.com" + trend, but because Google doesn't show you how many visitors the websites you find have, so this is not really useful.
Step 2. Find their winning products
Okay, now that you've found a dropshipping store that has a lot of traffic, it's time to spy on it. The best way to spy on stores is to add '/collections/all?Sort_by=best-sell" after the domain name. It's going to show you all the best-selling items in the store. The other way to spy on stores is to search their Facebook profile and peek at the ads they're running.
Related posts:
Final words
That is! You have just learned how to do product research for Shopify, and now it's time to put this into practice. Once you've found potential products for your Shopify store, the next move is to find the right suppliers for drop-shipping. I hope you have gained valuable information about Shopify product research from this article, and please feel free to leave comments below for further discussion.
New Posts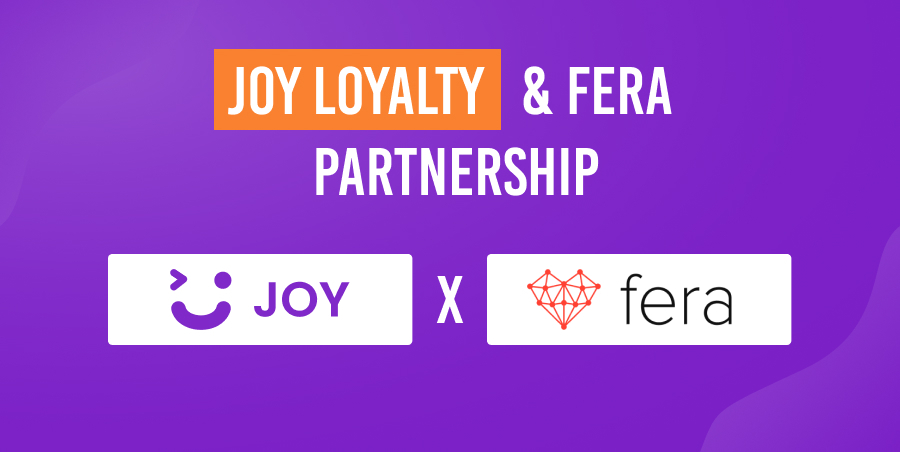 Subscribe
Stay in the know
Get special offers on the latest news from AVADA.
40k
subscribers has been joined!
Earn $10 in reward now!