Is Dropshipping Legal? The Common Legal Issues With Dropshipping
Legal Disclaimer: All information provided in this blog article is just for educational and stimulating purposes only. If you are expecting legal advice within this post, please ask your own attorney first because it will not bring you any legal suggestions to create any type of relationship between attorneys and clients. You should contact them when spending time and money on any high-cost products online or making any further moves in terms of the content included. Also, contact them before making important business decisions, especially those related to an entity, taxes, trademarks, etc. The author of this content and website owners are not responsible for any legal liability; you should be the one choosing your own legal decisions.
When starting up a store, you should learn the legal issues of dropshipping. Many people wonder what dropshipping is and whether it is legal or not. It is legal. However, if you are about to develop and grow an online business, you should consider many elements of legality ranging from taxation, customs, to legal procedures of the country your company is in. Easily put, dropshipping is a form of ordering online items where the provider takes charge or the shipping process. Most of the online business companies also do some dropshipping to supplement their online stores without being illegal.
Knowing the demand for understanding about dropshipping's legality, we have this post today, which will cover the definition of dropshipping and the common legal issues with dropshipping. Take a look at this article if you want to show that you are professional and know what you are doing.
Now, let's get started with the concept of dropshipping!
Related Posts
What is dropshipping?
Many online businesses wonder if there are ways to make money by selling products online without keeping or owning any inventory. The answer is Yes, it is dropshipping. Therefore, before digging into the legal issues, we should better understand this E-commerce model.
There is a variety of definitions of dropshipping that you can find online. Most of them are similar in meaning. According to Shopify's Ultimate Guide to Dropshipping, dropshipping is "a retail fulfillment method that allows entrepreneurs to start an online business and sell products to their buyers without actually stocking the items themselves. Instead, when a dropshipping store sells a product, it purchases the item from a third party and has it shipped directly to the customer."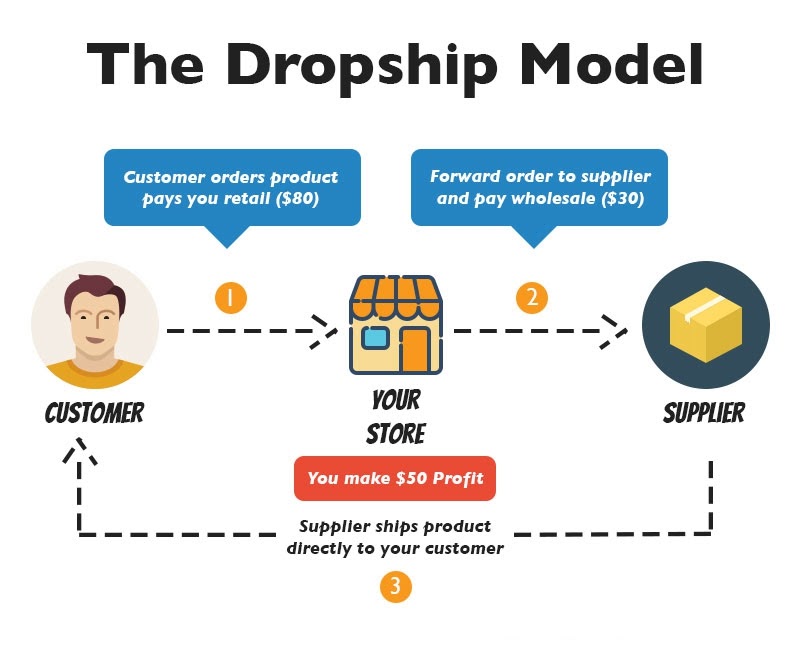 In short, there are few things below you need to remember when it comes to dropshipping:
Firstly, sellers using dropshipping methods (also known as dropshippers) have others do their works of manufacturing, warehousing, shipping, packaging, and delivery of products. They do not stock the products they have listed on the website in a warehouse as usual.

Secondly, when a buyer purchases from the e-store, the store will buy orders or the products from a third-party supplier (most commonly a wholesaler). The suppliers will be the one directly shipping the products to customers.

Thirdly, the sellers then do not get involved in the supply chain process. They even never see, handle, or control the product in the fulfillment process.
Outsourcing warehouse, package, shipment, etc. to the suppliers, all that dropshipping sellers need to be responsible for is handling all marketing and customer support. In fact, this work requires much effort and skills than expected since they act as a mediator and decide their stores' success.
To promote the business using the dropshipping method, sellers need to spend hours and much effort on research to establish a market and a quality product to align with it.
The marketing process is especially crucial regarding dropshipping because once the product wasn't marketed to the consumer correctly via dropshippers, they will never buy the said product in the first place anymore. Therefore, it is a must that the seller market the product effectively to the right audience at the right time to influence a purchase.
Because the sellers do not join any supply chain steps, many critics are saying that the dropshipping model is raising ethical concerns from a consumer perspective. Remember, the dropshipping model doesn't mean allowing sellers to gain free money online at the clients' expense. Also, others decide not to apply this method to their eCommerce store with the fear of losing control over inventory.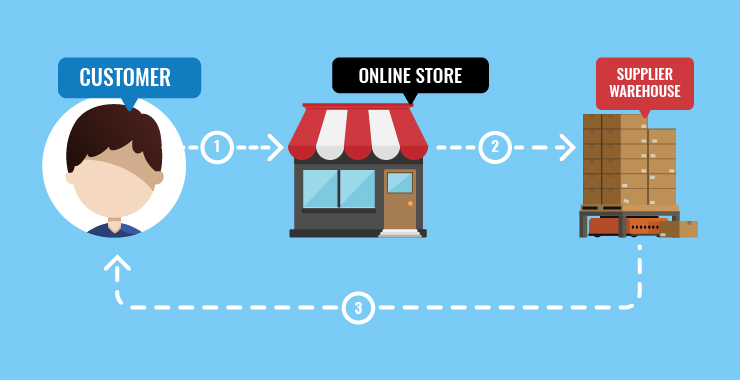 Before doing a dropshipping, let's check out its pros and cons:
Pros
You don't need to start with a large investment
You can start with no inventory
You can operate anywhere in the world as long as you get an Internet connection
You don't need to care about warehouses and inventory problems
You don't need to make technical steps to set up a dropshipping store
You can join with low restrictions and barriers
Cons
You have to compete with many online dropshippers
Your deals and delivering speed depend much on the suppliers
You can't directly control over the quality as well as quantity of inventory
Recommended: What Is Dropshipping? Is Dropshipping Profitable?
Is dropshipping legal?
Is dropshipping legal? The key question of today. Dropshipping is perfectly legal. It is just an e-Commerce model of order fulfillment in which the supplier takes charge of the shipping process while the retailer handles sales and marketing. They work together for the highest profit of the company. Most businesses regard dropshipping as an additional channel to raise sales.
Dropshipping is a really good type of business. Nonetheless, many people have a misunderstanding about it. Some of the unfortunate cases happening which create misunderstanding are mentioned below. Also, some common questions sellers often arise will be answered in the following part of this post:
Stores are being banned
Selling counterfeit products
Have licenses and trademark
Not replying customers
Some fears of sellers are understandable. If you work with a low-quality wholesaler, those cases will happen very often, especially when it is on the Internet. The reason leading to the misunderstanding of many people about dropshipping business is the increasing uncontrolled factors.
Your supplier handles most of the supply chain, and you do not have to care about it. However, if your wholesaler is selling fake or counterfeit products, you will be liable and responsible for the sales. When it comes to some giants in online businesses such as Amazon, your account will surely be banned if this case happens. Once your account is getting banned, your business will find it super difficult to get reinstated and get over.
Therefore, though dropshipping is legal and very good business, you need to consider many factors. One of the most important notes is that you should pick high-quality products from reliable suppliers if you don't want to suffer from so much risk, as mentioned. Be real and responsible for what happens. Regard it as a normal business, and everything is getting well.
Common dropshipping legal issues you should know
Is dropshipping legal on Amazon?
Amazon is one of the most famous place sellers who tend to ask legal issues when they will do dropshipping. The answer is Yes, dropshipping is legal on Amazon. You can check it out at the official Amazon dropshipping policy which says, "Dropshipping business, or allowing a third party to fulfill orders to customers on your behalf, is generally acceptable."
Once you decide to sell a product and have your deals successfully delivered, Amazon will then charge you a fee for your completion, which can be the maximum of 15% of your total profit. Therefore, it is said that Amazon is an ideal platform to start if you drop ship something since it can produce enormous traffic.
Also taken from Amazon's official policy statement, two methods below are defined as not dropshipping business and illegal. They are:
"Purchasing products from another online retailer and having that retailer ship directly to customers."

"Shipping orders with packing slips, invoices, or other information indicating a seller name or contact information other than your own."
To prevent yourself from any risk, remember to follow the regulations below:
You must follow all Amazon seller policies and agreements.

You must be the seller of record (also known as authorized seller) of the products listed on Amazon.

Hence, you must be responsible and liable for accepting, processing, returning processes of your products.

Amazon FBA cannot be used. It is because if you do not have the product, you can only sell it out as a "Merchant Fulfilled" item. Therefore, Amazon FBA cannot be used in this case and hence, your product will not be Amazon Prime eligible

You must clarify yourself as the seller of your items on receipts, slips, tags, and other documentation.
Further Reading: Amazon Dropshipping: How to Start Drop Shipping on Amazon?
Is it legal to dropship on eBay?
Dropshipping is allowed on the eBay platform as long as the seller makes sure the item will come to buyers within 30 days. If there are any problems related to products and customer services, not eBay, but the sellers have to be responsible for their buyers and work it out with them.
So, though the dropshipping model is allowed on eBay, whether it is profitable depends on the suppliers you choose. It is recommended that sellers need to pick one who is reputable and take into account some conditions before doing dropshipping.
There are still some sellers understanding completely about the seriousness of shill bidding. They continue illegal selling practices. In case you are going to do that, you are not only kick off site but also reported to your state attorney general, and they will decide your suitable prosecution later.
According to some researches taken, despite being legal to publish items on eBay using the dropshipping model, this practice will not be really profitable. Instead, you need to consider the following factors which dropshipping stores experience. They include:
Close to $0 profit margins: It is one of the most serious problems of doing dropshipping on eBay when profits are nearly $0 and sometimes even zero. There are multiple manufacturers on eBay. However, it is no need to compete with them who have already listed products on the platform before.

Supplier going out of stock: This problem doesn't happen very regularly. However, once your supplier goes out of stock, there will be pending orders for a product. That means buyers deciding to choose your store will leave negative comments and bad reviews, which, in turn, results in lower trust in buyer's minds.

Paypal holds the funds for eBay sales: PayPal is one of the biggest payment methods that eBay uses. However, one problem is that payments are not sent to the sellers right after ordering. On the other hand, when products are sold, costs are held until customers receive the products and agree to get it satisfyingly without canceling or giving back.

Price wars between both parties: There are possibilities that your supplier has already been dropshipping on eBay. So, if you are going to use eBay to dropship, there will be competition from the supplier's direct listings. When profit margins are likely to be killed for both sides, your suppliers tend to win the economy scale.

eBay is the site many dropshippers use: Since there are millions of sellers listing products on eBay and you are not the only one creating a relationship with this platform, the combination of eBay and dropshipping turns into a toxic one. Once other sellers are also using the same wholesaler as you are, there will be a competition that gets rid of all businesses' profits. To get successful, sellers need to build profiles and create trust in the customers' minds for long-term purposes.
Further Reading: eBay Dropshipping: How to Start Dropshipping On eBay?
Is dropshipping from Amazon to eBay legal?
So, what about dropship from Amazon to eBay? Is it legal? Yes, you can do it since there is no official documentation or policy paying that it is not legal. That means you still can send an order directly from Amazon to an eBay buyer without any restrictions. However, this still depends on the moral beliefs of each person as well as the country. Some online retailers find it unethical to make the process.
Is dropshipping from AliExpress legal?
The answer is easy to guess, Yes, dropshipping from AliExpress is legal, totally legal.
AliExpress is an online retail service based in China owned by the Alibaba Group. Established in 2010, it is made up of small businesses in China and other locations, such as Singapore, that provide products to international online buyers. Therefore, if you do dropship from AliExpress in the right way, it can make your company getting very profitable.
Being well known for bringing back the concept of dropshipping among masses, AliExpress has provided sellers with an easy and simple process to sell things online. Also, AliExpress is supported by many suppliers from China; it is an ideal service for you to start doing dropshipping.
Check AliExpress Wiki – Important questions & answers for more information.
Is it acceptable if I drop ship the products without informing my supplier?
It is allowed in some cases. This question is about customers who want to see where the product is really coming from. The term is also known as "blind drop ship," which means all of your information is included on the shipping label and the invoice as well.
Can my customers know I am a seller using dropshipping?
Take yourself at your customer's position, do you care about whether your sellers are doing dropshipping or not? The answer will be mostly NO. When selling things, your buyers just suppose you as an E-commerce store providing the products they like and decide to purchase from your store. They will take it so seriously whether you have much inventory or you're a drop shipper. You need to make sure they can receive the products like what is described in the online store.
What countries are legal on dropshipping?
Whether dropshipping is legal or not depends not only on the platforms but also on the countries. There are questions about dropshipping legality on the Internet because the policies of each country are all different. Some countries promote, facilitate, and innovate the e-Commerce industry to help businesses working online. However, some try to prevent the growth of e-Commerce business.
So, we have this part based on many research pieces on countries' business policies to help answer the questions: what country is legal on dropshipping and what country is not?
Is dropshipping legal in India?
Yes, India allows dropshipping. It is also the reason why many huge platforms such as Amazon, Shopify, Chinabrands, and more are all doing dropshipping in India.
Is it legal to do dropshipping in the USA?
The USA is such a developed country, and yes, dropshipping is legal, which means sellers are accepted to drop ship products from other countries and sell them in the USA. However, it is only legal if you follow some specific rules below:
Credit Card & Payment merchant facilities for dropshipping businesses are still under improvement

There are various tax issues for foreign-based dropshipping businesses

To do dropshipping in the US, sellers must have a USA Reseller Permit for e-store owners based outside the USA

Dropshippers whose stores based outside the USA cannot qualify for credit with US-based suppliers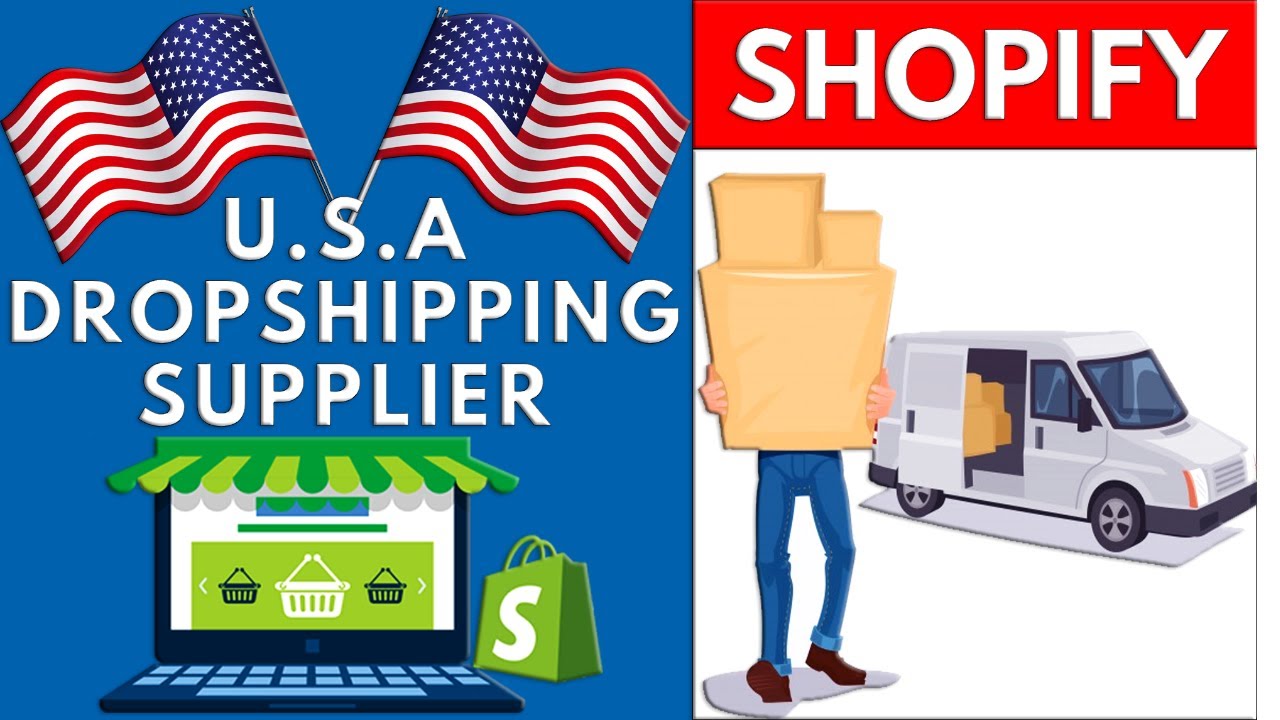 These rules and regulations are listed in 2016 by a New Zealand based blogger called IMRHYS. They are some common issues for dropshipping companies and entrepreneurs within the USA. You can visit his site of the official IMRHYS blog and read more about how to set up a dropshipping business in the USA.
In case you are still not satisfied to source your products from other nations, you can totally use suppliers that are based in the US.
Is it legal to do dropshipping in UK?
Again, in the UK, dropshipping is legal. You will not have to register a company to start doing drop shipping at first. Once you decide to get started in trading, you are automatically a sole trader. But, remember that you will need VAT registered in the UK (tax).
Is it legal to do dropshipping in Singapore
Singapore is another country allowing dropshipping and letting it legal for online sellers. Similar to the UK, you can start it without registering a company. Instead, when your store grows, and you gain a stable revenue, you might consider registering it later.
That's why PayPal is working perfectly in Singapore. Also, it is totally feasible dropshipping from Chinabrands to Singapore.
Is dropshipping legal in Canada?
In Canada, dropshipping is also totally legal as long as you are following all financial, business, and legal regulations. Moreover, the country even provides you with "order fulfillment" or "warehousing" companies, which are based in Canada to help you with your dropshipping business.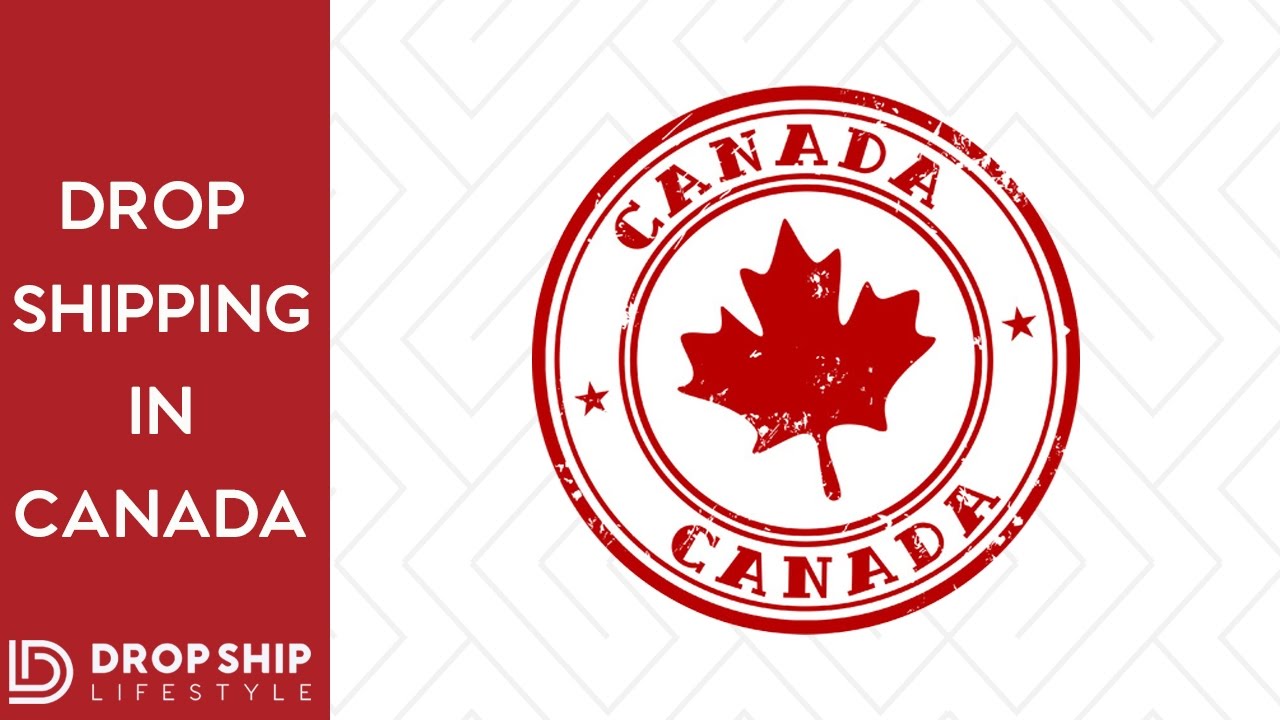 Those companies and prominent business support services such as CanadaOne or Wholesale2B will always be ready to answer questions related to legality that Canadian dropshipping prospects often ask. Also, Canada's human can use US-based, China-based, or other foreign sellers to do dropshipping in the country.
As you can see, each country has its laws and policies, which are never the same. Knowing the laws is a must if you want to develop your online business. Additionally, you also need to be updated because the law is going to change. One key to making a successful store online is staying informed in terms of laws, protecting yourself and your business, and being responsible for your products and your clients.
Wrap up
You must have got the answer for yourself whether dropshipping is legal or not. It is a perfectly legal and authentic business model. However, it is necessary you should take a look at some element regarding legality we mentioned above. Remember to start working with a reliable supplier, study the policy of marketplaces, and law on dropshipping, which will prevent you from multiple unfortunate issues possibly emerging.
We hope that this post brings you useful information about dropshipping legality and helps you answer most of your basic queries regarding dropshipping. If you have any questions, do not hesitate to leave us a comment in the section below. Also, having any feedback, you can give us a shout out in your comment and share this article with your friends.
Visit our site for more interesting tips, guides, and educational materials. I wish you the best luck!
---
Mike is a content writer at Avada, with a love for video games, gadgets, and software. He has been writing about the industry now for over 7 years. He likes to keep up-to-date with the latest software releases. He's also an avid reader, and he enjoys spending time outdoors with family and friends. When he's not working, you can usually find him playing video games or exploring new outdoor activities.
New Posts
Stay in the know
Get special offers on the latest news from AVADA.