11 Best Stock Photo Websites to Get Free & Paid Images
When it comes to marketing your business online, visuals are crucial. Using great photos has the power to convey the feeling you want your prospects to feel when they first touch your brand. That's why things like logo are so important. So if you want to level up your business, an investment in imagery is indeed necessary.
Luckily, there's been a growing trend of sites offering high-quality stock images, often for a free or low cost. You'll have no doubt come across many of the images from these stock photo sites in blog posts, startup hero images, news websites, and more.
Suggestion:
Are you trying to find photos for your online business? If so, you've come to the right place. In this post, we're going to give you a list of the best stock photo websites out there, so that you can stop searching around and start getting some solid photos.
But first, let's go through the basics. Why bother using images for your business anyway?
Because using great photos has the power to convey the feeling you want your prospects to feel when they first touch your brand. Your visitors' first impressions will often play a big factor in whether you're going to make a sale or not. The nuances of text are important for when your audience is interested in finding out the details of who you are, but it's the imagery that will hook them in the first place.
Related Post:
What are stock photos anyway?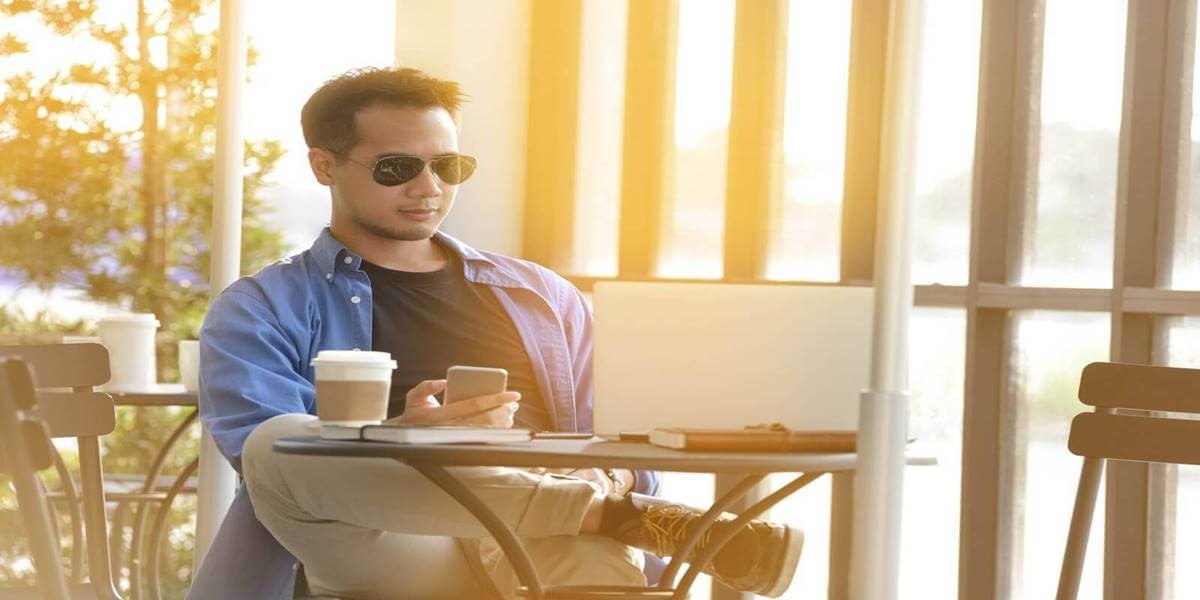 First of all, let's understand what stock photos are:
Stock photography is existing photos –already created– made available for license by paying a fee to both the artists that produced them and the agency managing them, acquiring the right to use them legally in different ways, while the author retains the copyright of their work.
So stock photos are legally created, ready to use, and have great quality since they are made by professional artists. As soon as you pay for a license, you can download them and use them within the accepted terms. Note that this is different from a public domain image, which is an image that has no copyright or its copyright has expired.
If you choose the alternative option, which is hiring a photographer or graphic designer to create a custom image for you, it will be both expensive and time-consuming. Not only a professional work can be high-cost, the estimated times between hiring and delivering of the final images can be days if not more. And getting the necessary equipment and skills to create images yourself presents the same problems.
That's why stock photos are such a great source for anyone needing images for professional use. Their immediate availability and low cost solve both time and budget issues at once.
How using stock photo can level up your business media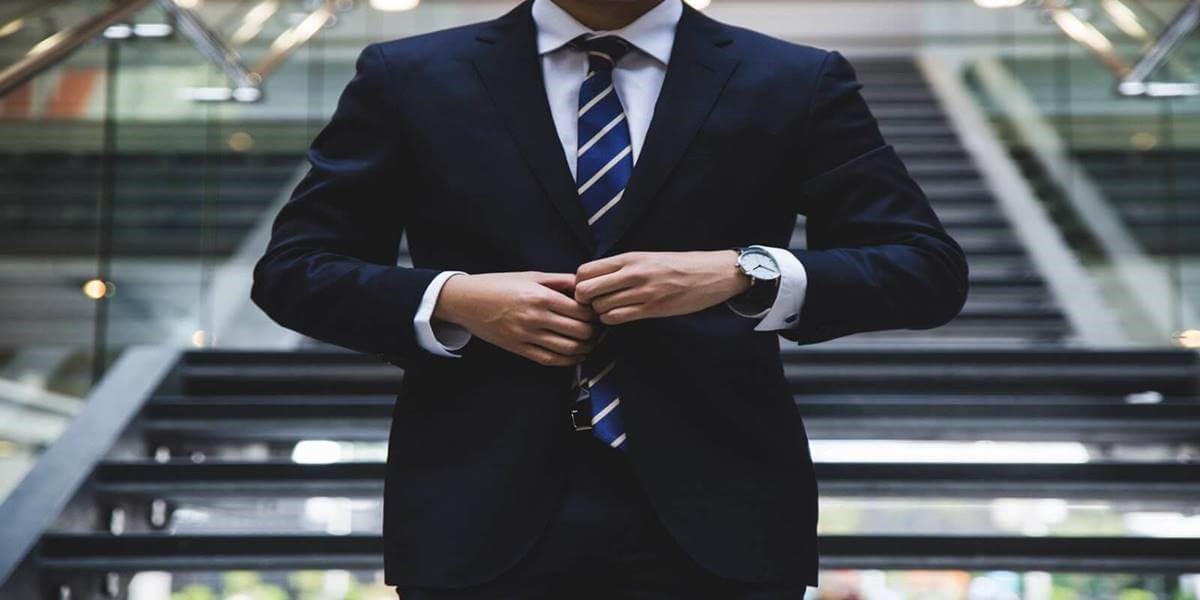 As mentioned above, images can work wonders when you want to grab attention and boost customer engagement. Let these numbers do the talks:
Tweets with images receive 150% more retweets than tweets without images.
Facebook posts with images see 2.3X more engagement than those without images.
Further Reading:
Also, images can seriously influence purchasing decisions. That is why you see more and more people using visual platforms such as Youtube, Instagram to deliver content. Because "A picture is worth a thousand words," the quicker your customers like your products, the more likely they are going to purchase. Nowadays, images are one of the most important tools you can use to deliver messages to customers.
But be careful, the power does come with responsibility, you should know how to choose the right images for your brand, or your prospects may respond negatively. We will cover the issue in the next article, so make sure to stay tuned.
For now, let's start with where you can pick the perfect free stock photos for your business!
Best free stock photos sites without watermark
As mentioned above, there are many amazing websites out there offering beautiful stock photography at zero cost. Thank God for them! You can copy, modify, distribute and perform the work, even for commercial purposes, all without asking permission.
Below, you will see a list of the best free stock photo sites that we have hand-picked. Now, let's dive in:
Negative Space
Website: https://negativespace.co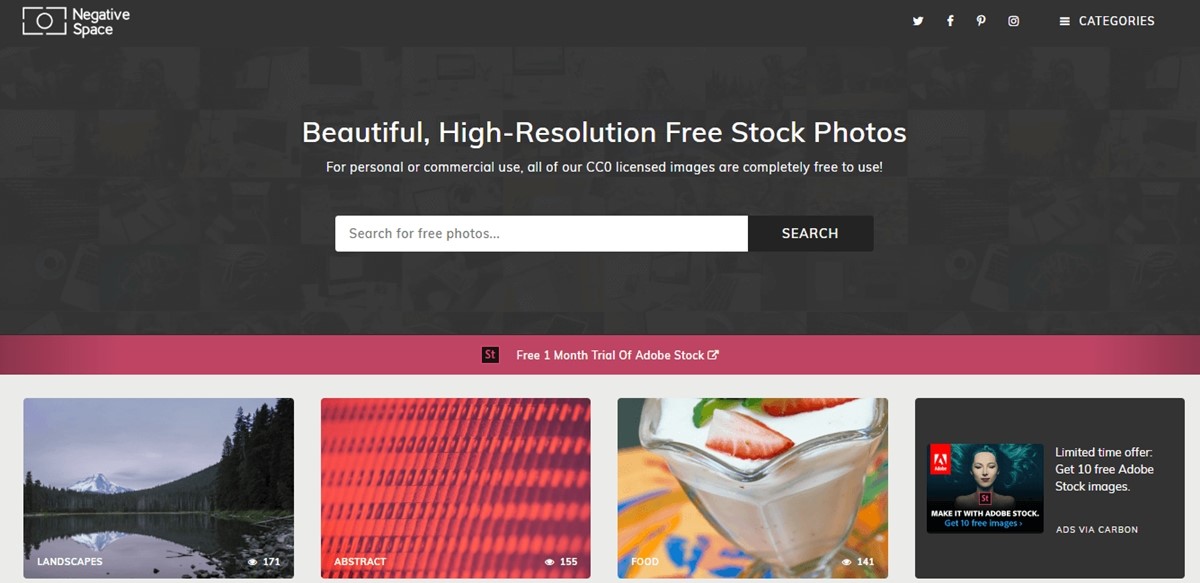 Negative Space offers up new free stock photos every week. All of its photos are shared without copyright restrictions, meaning you're free to use them however you please.
You can choose images on various topics from architecture to technology, and the collection is still growing day by day. The filter is also really reliable, with options of category, copy space position, hashtag, and color.
Startup Stock Photos
Website: https://startupstockphotos.com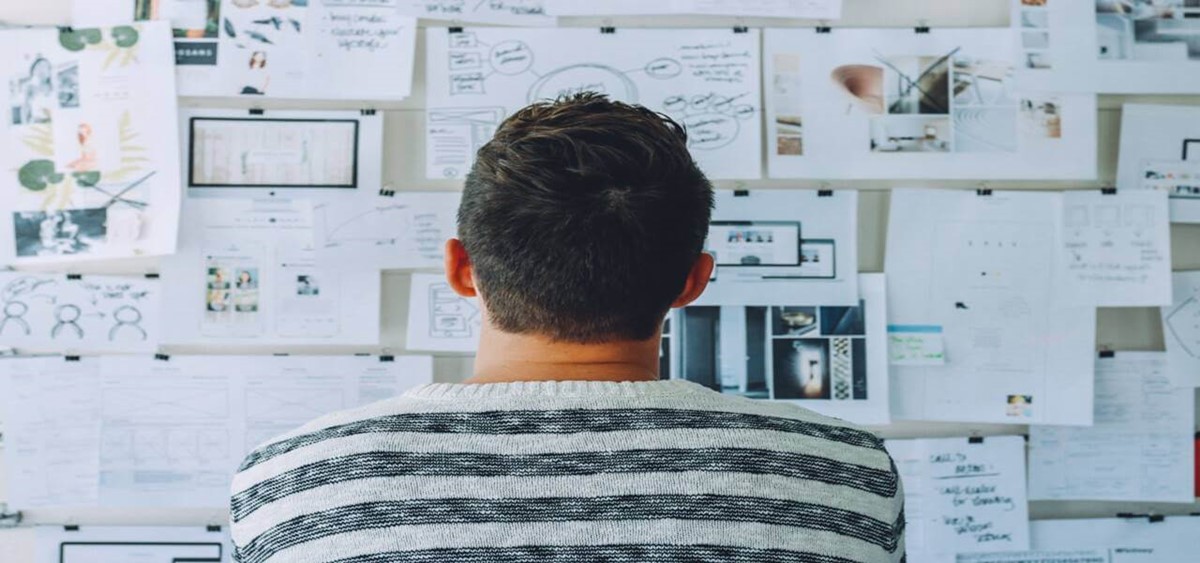 This is what you would find in About Startup Stock Photos. Needless to say, there are plenty of professional options to use, no matter what industry you are in. And if you are in a startup company, this is the place to find the images you are looking for.
Unsplash
Website: https://Unsplash.com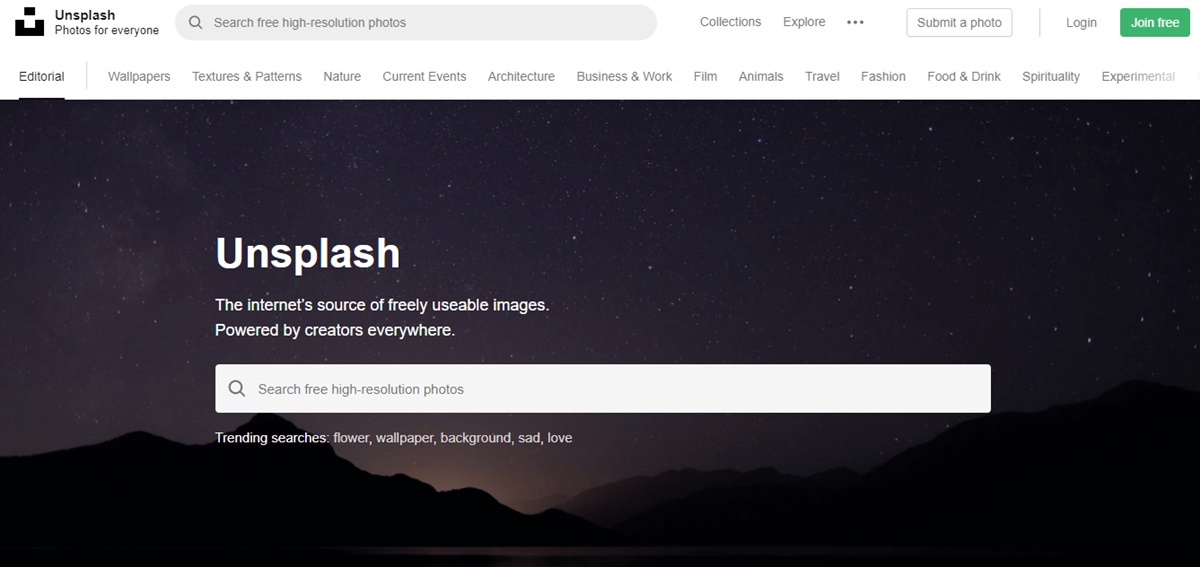 Unsplash is a great source for free high-resolution photos that are updated often. It's a mixture of urban and rural landscapes, as well as close up shots of objects and really unique photos.
This site is obviously a great option to get free stock photo. You can find almost anything here, for absolutely free. They update every 10 days with 10 new images so the selection keeps growing. With their Creative Commons license, you can copy, modify, and distribute the work, even for commercial purposes, without asking for permission.
Pixabay
Website: https://pixabay.com

Another great domain with tons of quality photos that are released under the Pixabay License, which makes them safe to use without asking for permission or giving credit to the artist - even for commercial purposes. Pixabay is clean and easy to navigate, so you can choose the exact image you need from 1 million+ free photos, vectors, and illustrations.
The main search bar even helps filter your query down by factors like media type, orientation, color, and minimum dimensions.
Desygner
Website: https://desygner.com/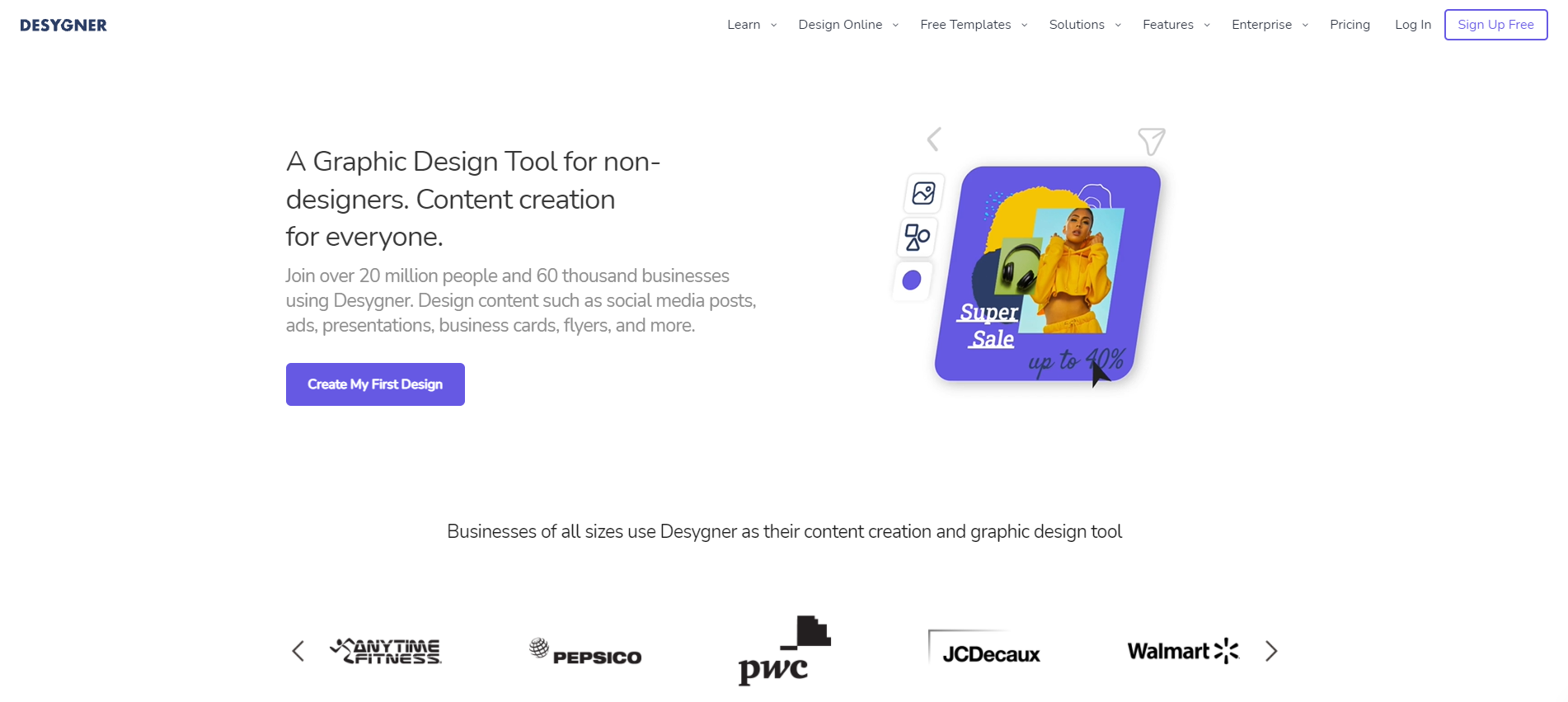 With Desygner, you get access to 96 million Shutterstock Images for free. Desygner is also a powerful design tool for content creation, where you can use these images on your designs or on thousands of pre-designed templates that you can get for free. Their images might be an excellent addition to your blog post and provide good value for your visitors.
Pexels
Website: https://www.pexels.com

Pexels is a particularly good choice for web or app designers, with an excellent set of device images that are ideal for displaying interface mockups, just like the image above. You can search for something specific, or browse by filter including activities, emotions, and locations.
However, the amazing space photography of Pexels includes some of the material from NASA - which only allow their images to be used in some specific contexts. So make sure you read permission before using those photos.
Best paid stock photo sites
You may ask: "Why do I still need paid stock photo when I already had those wonderful free sites?". It is because even free stock photos are superb, the numbers are usually limited due to community dedication.
These websites below have millions of photos or more, preferred by several authors, media professionals, bloggers, etc. for various purposes. That is why they offer money for professionals to make their original submissions on their platforms. They also have image reviewers to make sure the quality is assured.
Also, paid stock photo websites usually offer membership package based on customers' needs, so you can get the photos you need at a very reasonable price.
So if you have a budget for professional stock photo, check out these sites
Death to Stock
Website: https://deathtothestockphoto.com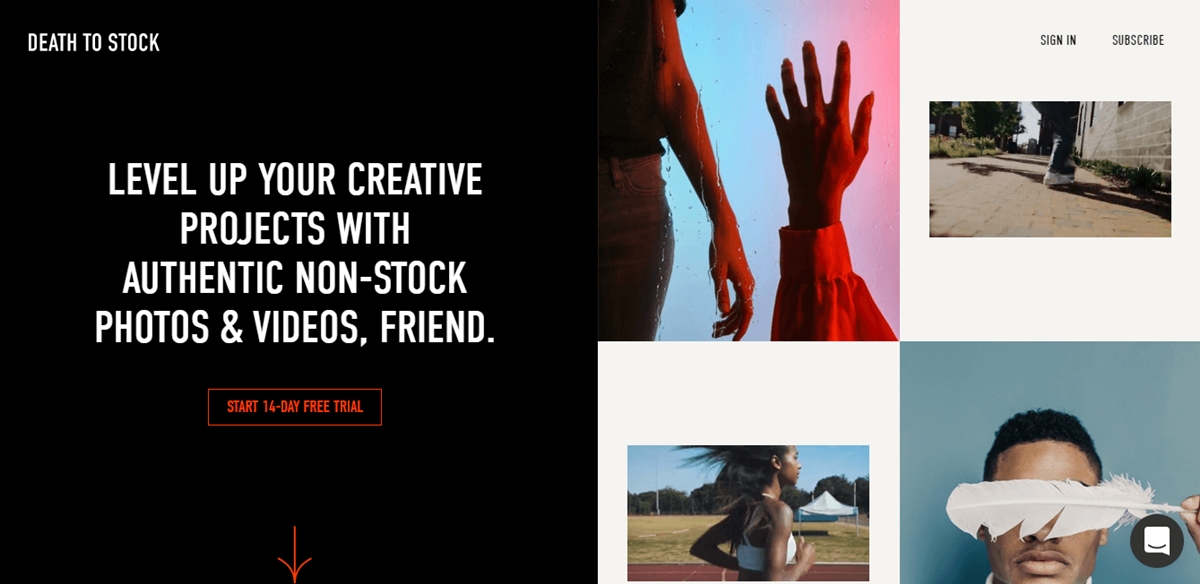 For creative souls out there, this is the perfect choice to get artistic and professional images. When founders and photographers, Alliee and David, noticed how challenging it was for businesses, bloggers, and creatives to find free high-quality images that fit their "vibe," Death to Stock was born.
Just submit your email and enjoy a batch of great photos delivered to your inbox every month. If you have budgets to spend, a Premium Membership is available to access 3,500+ highly artistic photos and videos. And a percentage of the profit is used to fund other creative projects so the resource keeps enriching, how cool is that?
Shutterstock
Website: https://shutterstock.com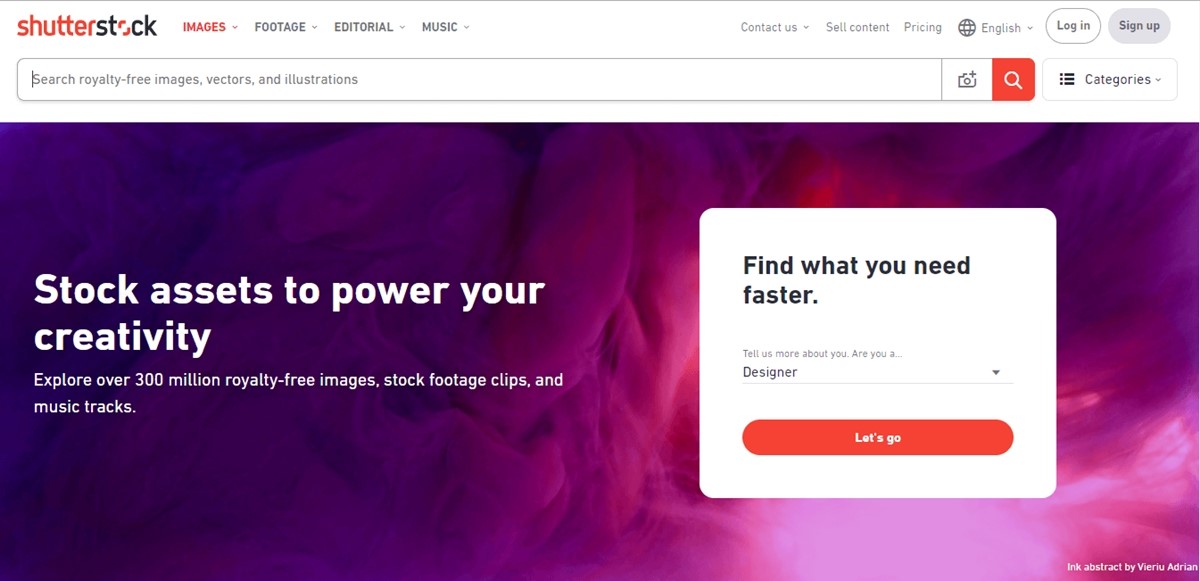 With 295 million images, videos, and music tracks to launch your next big idea, Shutterstock Premier platform is, without a doubt, one of the biggest stock photos sites right now. Images on Shutterstock are usually bright, easy to use, and available for any demand of any working field.
You can sign up and get a free trial with 10 images/month plan free for 30 days. For corporations worldwide, Shutterstock has been a top-of-mind choice when coming to design and images.
iStockPhoto
Website: https://istockphoto.com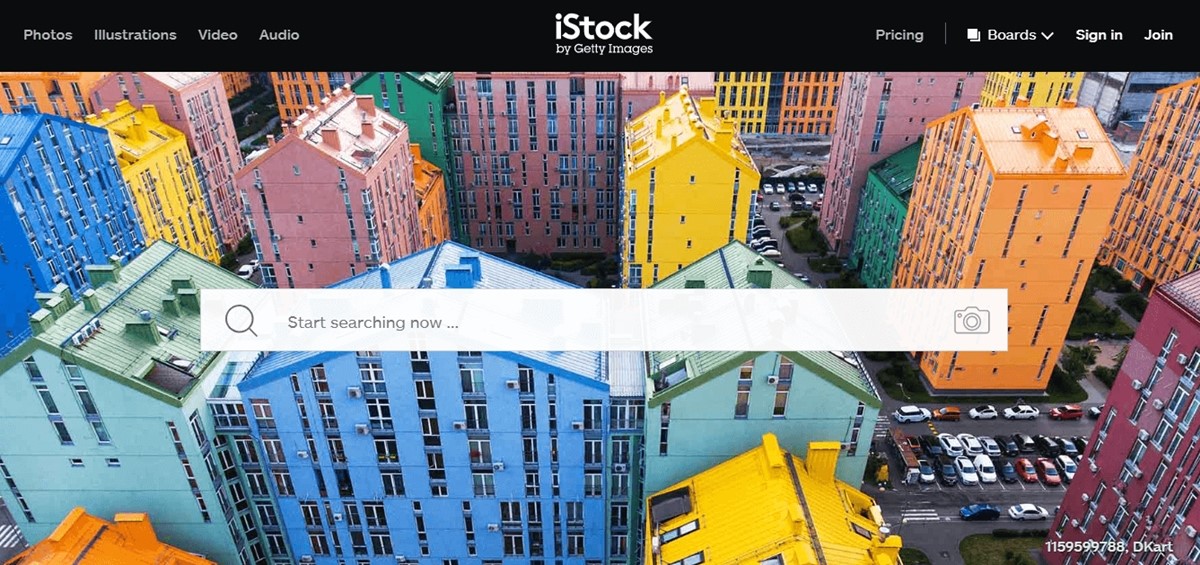 iStock has been a leading platform for the crowd-sourced stock industry since 2000 and doesn't seem to change that anytime soon with an enormous amount of resources, quality support, active community.
You can choose flexible plans, between buying credits/files, or subscribe to get a certain number of images per month. The pricing is quite affordable, and like Shutterstock, you can browse millions of pictures, illustrations, videos, and audios.
Elements by Envato
Website: https://elements.envato.com
Envato is an online marketplace for creative assets and creative people. And Envato Elements provide 1,300K+ items with a future-proof commercial license, which means you will never have to worry about how and when to use the items you purchased.
Starting from only 16,50$/month, Envato Elements is a great place to look for stock photos, audio, video, and even design assets, fonts, 3D, etc. Shopping for work may be more fun than ever!
Adobe Stock
Website: https://stock.adobe.com

If you are a graphic designer or creative person in general, Adobe Stock is the place to come. It is a service that is included for Adobe's Creative Cloud subscribers, which means almost all Adobe users have come to this place.
You will find more than 50 million royalty-free photos, videos, templates, 3D content, illustrations, vector graphics, and tons of design tips or guides. Another bonus is you can purchase images directly in Photoshop, InDesign, Premiere Pro, and Illustrator.
Alamy
Website: https://www.alamy.com

Founded in 1999, with its database of over 165 million images, Alamy is one of the leading stock photo agencies on the market. Even though Alamy has a large online collection of images and video clips, they are still growing.
Alamy only sells per image so no subscription plans are available and the price varies depending on the size and the rights of the photo. Much like other online shopping sites, it's easy to check out without an account, but the price can be a bit overwhelming if you are new to stock photography.
How to get paid stock photos without watermark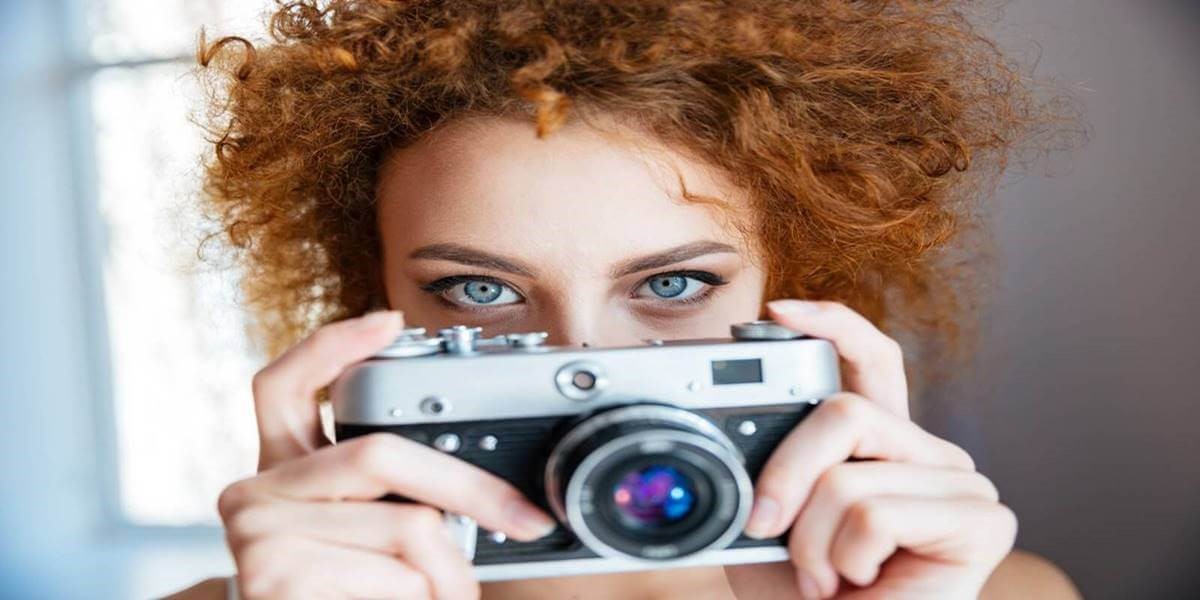 As you may have noticed, photos from paid stock photography sites usually have watermarks on them.
That is because they are under license, and you have to purchase or subscribe to the platform to get the no watermark version. There are different types of licenses to buy photos online and use them in your work, and each license comes with its own usage terms. Of all of them, Royalty-Free license is the most convenient option, because of its very flexible usage terms, its one-time fee structure, and its low prices.
Very important to know is that Royalty-Free does NOT mean the images are free to use. The name refers to the fact that you only pay for the image once, and you are not required to pay any further royalties for the use, ever again. But you still have to pay for the license to use the photo.
Unlike free stock photos that are obviously, well, free, this is also a very cost-effective option for you to consider. Royalty-Free stock photos are the cheapest stock imagery resource in the market, costing from around $20 and down to $0.30 or less per image, depending on the buying system you use. So all you need to do is signing up for an account at any paid stock photos website through a few simple steps, choose the payment method you wish, find the photos you want and purchase them. Voila', you get professional stock photos for unlimited usage.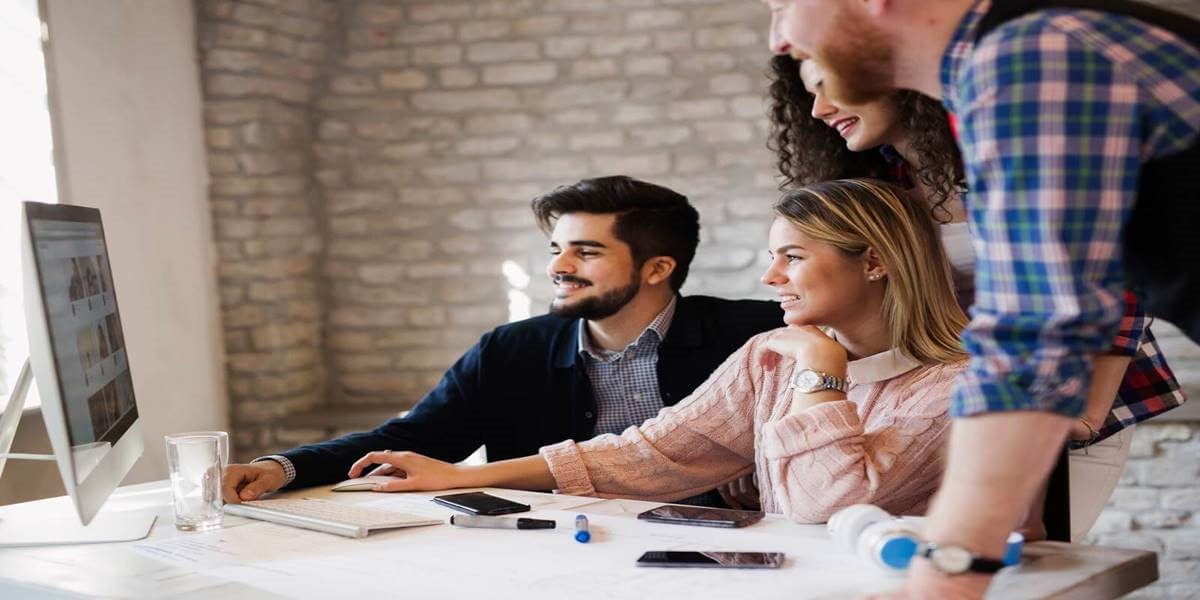 Conclusion
Business imagery is no joking matter since it is the first thing that customers see and react with your brand. Stock photos, if used correctly, can be incredibly useful to promote positive impacts on your prospects. I hope this article has been helpful to you. If you want more valuable information like this, check out our Resources page for entrepreneurs!
---
CEO and Founder of Avada. Pursueing a simple and healthy lifestyle. A friend, a husband and a dad of four children, a trainer and an influencer wannabe. He is a big fan of sports and travel, also.
New Posts
Stay in the know
Get special offers on the latest news from AVADA.