How to Become a Distributor in 2023
As a business owner who wants to become a distributor, you should not skip this article. A distributor is widely considered the manufacturer's direct contact point for potential customers of particular products. Let's check out our steps and useful tricks to become a successful distributor with a significant profit margin.
Related Posts
What is an independent distributor?
The broadest concept of an independent distributor defines the distributor as the representative of a buyer-manufacturer sales partnership. To become an independent distributor, you can build a relationship with a manufacturer in several ways.
Wholesale distributors play a crucial role in global commerce. Manufacturers perform important positions in commerce; however, they can not make a profit without bringing their products to the market. Companies that produce certain products do need a particular technique or way of moving their goods to retail companies, offering those products to end-users or consumers.
For example, a business can manufacture a high-quality specialty food product like spice mixes for home and restaurant use. The company could set up its retail stores to offer their products directly to the end-user. Nevertheless, in many circumstances, a specific business is inclined to concentrate on the manufacturing process and let others sell their products. It's time wholesale distributors do their job. They buy the products from the originating company and then sell them to the end-user for a profit.
And wholesale distributors act as an intermediary to transfer all sorts of goods from the producer to the customer. Instead of selling the products directly to end-users, a wholesale distributor sells them to the retailers, who then transfer the products to the end consumer using the product.
Distributors take physical ownership of the goods to reach this goal and gain legal title to them via acquisition. After that, they store the goods in inventory, usually in one or more warehouses where items are stored and controlled before it is sold and shipped to retailers.
Statistics from the U.S August 2018 Census Bureau indicated that wholesale distribution commerce every month represents around $500 billion in product transactions worth around $600 billion. Every year, wholesale distributors make up roughly $3.2 trillion in U.S. sales alone.
Successful wholesale distributors draw on established experience and knowledge of the industry that manufactures the products they sell and represent. That experience and knowledge help a wise distributor recognize new trends in their sectors and capitalize on strong professional relationships they have developed. Therefore, a wholesale distributor should choose a product they know to make a long-term viable business presence.
The foundation of each distribution process is the basic commodity movement from manufacturer to distributor to the consumer. As a wholesale distributor, your responsibility on that supply chain will entail matching the manufacturer and the customer by getting quality products at a reasonable price and then selling them to the businesses that need them.
Hold the phone, what is a supply chain? Well, it is a set of resources and processes that starts with sourcing raw material and stretches through the delivery of the products to the end-user.
Distribution in its basic form involves buying a product from a source-typically a manufacturer but sometimes a different distributor-and selling it to your consumer. As a wholesale distributor, you can focus on selling to end consumers (normally the general public) and even other distributors. In contrast to a business-to-consumer function, it is a simple example of the business-to-business function.
What are the duties and responsibilities of a distributor?
Qualifications
Distributors usually have a high school diploma, as per the U.S. Labor Statistics bureau. Businesses that promote technical or scientific products through resellers may require a distributor to possess a bachelor's degree in a subject related to their business. They can enhance their qualifications by gaining certification from an accreditation organization like the Manufacturers' Representatives Education Research Foundation.
Skills
Strong interpersonal skills are another skill that distributors should have because they have to work with different members such as senior executives, sales and marketing managers, and customer service representatives. They can create a commitment to the products of the company by developing good relationships with their contacts. To demonstrate the benefits of reselling their company's products, distributors have to be a good presenter with great product knowledge.
Policies
Companies set up reseller policies that define operational criteria, including the types of goods they can sell, the prices they can charge, the areas they can serve, and the quality of service they need to provide to customers. Distributors must understand the policies well and obey them.
Targets
With various incentive levels, distributors can be motivated to sell more with a sales target set beforehand. For example, those who are qualified for the highest incentive level can obtain additional marketing support as well as a higher rebate or commission rates.
Marketing
To communicate with their customers, distributors are given marketing material. They can have access to stocks of catalogs and product flyers. Besides, with signage and point-of-sale material that serves to deliver the company brand in resellers' outlets, successful distributors may get funding to run co-branded advertising or direct marketing campaigns. What's more, they work with the reseller support reps to prepare and coordinate the collaborative campaigns.
How to become a distributor?
Step 1: Understanding licensing Requirements for Distributors
Your area and the type of products you are offering to your customers will impact your wholesale distribution business's specific licensing requirements. You should understand such licensing and permitting requirements extensively before you begin operations as a wholesale distributor. You can find these licensing and permitting programs at all government levels, from local to state to federal.
A lot of municipalities and states demand new businesses of all kinds to acquire a business license. To get a business license, you must fill out an application form with personal and business contact information and details about your business's nature and expected revenue. This process is very simple, and an application fee is required.
When it comes to other licensing requirements, you may need to invest more research and effort. For instance, you may need to apply for a wholesale license if your state provides them. Administered and issued by the state's tax or revenue office, such licenses enable wholesale distributors to purchase inventory without paying tax on the goods.
Besides, based on the product's nature, trading in certain products may require further permits or licenses. For instance, wholesale distributors of alcoholic beverages in the US must be licensed by the Tax and Trade Bureau.
Step 2: Researching Wholesale Distributor Opportunities
You can choose to build a business from the beginning or buy an existing distribution business from someone willing to sell it to become a wholesale distributor. As a new wholesale distributor, you should choose the second option as a more economical and risk-lowering one. Many sellers of wholesale distribution companies will support you by investing their expertise and current customer base into the mix compared to building your reputation from nothing.
You can consider distributing a broad variety of products or seeking opportunities in a wholesale distributorship model that serves niche markets like women's necklaces for clothing shops or specialty porridge for grocery stores. You can become a midsized distributor who chooses an industry (hand tools, for example) and sell a range of products to myriad customers. If your inventory requires more classification, more activities are needed to grow your business.
A majority of manufacturers and associated distributors will bind a written agreement or contract that specifies each party's terms and obligations. More specifically, these contracts will define what actions a distributor has to take to promote and sell the manufacturer's products. Both parties' obligations are to act ethically and morally and comply with all applicable laws and regulations. Besides, the contract should indicate all the details about pricing and payment terms.
You must examine and conduct thorough research on every manufacturer or vendor you intend to partner with. Your reputation affects their business operations and vice versa. Suppose you are the sole distributor in your field for the products manufactured by a company that is later found to have violated the law or acted in an unethical way. It will spoil their business reputation, and ultimately your reputation.
Building your business from scratch requires a lot of sales and marketing for the first two to five years to grow your consumer base and hit a notable target. Meanwhile, if you buy a business from a successful, well-known, and reliable originating company, you may get sufficient support, training, and rapid success.
When you launch your business, you should evaluate your financial situation. The amount of startup capital required relies on the product you want to sell. Besides, you also have to determine whether you are gonna set up your business on a full-time or part-time basis. A full-time engagement presumably implies faster success as you are 100% committed to the new business's performance.
Step 3: Define a customer base
After deciding to launch a business from scratch or buy a current distribution business from someone, you should identify your customer base. As a pool of customers is crucial for every business to sell its products and/or services, you should find out who they are exactly. By doing this, you can develop business strategies, establish your mission, and tailor your actions to satisfy the needs of your customers.
As a wholesale distributor, your customers can be a retail business. It involves businesses like grocery stores, independent retail stores, large department stores, and power retailers like Wal-Mart and Target. Or your customers can be a retail distributor-or the distributor who sells to those retailers in which you can not distribute the products by yourself. For instance, you can not enter into a giant retailer like Wal-Mart, you can choose to sell to one of its distributors.
Or, you could sell to the exporters that gather the products manufactured in the US and ship them abroad.
Other wholesale distributors can be another option, like the government. Selling to the government requires you to fill out the appropriate forms and get on a "bid list." Once you become an official government supplier, different buying agencies will either fax or e-mail you requests for bids for materials demanded by schools, various agencies, shipyards, and other facilities. On the downside, certain orders require a long bidding process before any contracts are admitted.
Step 4: Pinpoint an Inventory Amount
You should figure out the required amount that you'll need. Based on the type of your business, this figure may differ greatly in the wholesale distribution field.
The essential tools required for your wholesale distributorship will depend on your product. If you decide to stock heavy products, then to take the burden off, you should invest in a forklift, some of which run on fuel or propane while others are man-powered. Pallets are helpful for stocking and pallet racking can facilitate the storage of the pallets and serve inventory purposes.
A warehouse of adequate capacity is crucial for distributors who are sourcing, storing, and selling products in a great quantity. To make sure a smooth operation of the distribution process, you should choose a location that enables you to move around easily with required storage equipment like pallet racking (to store pallets). Remember to leave room for a forklift to make it easier to shift between racks of pallets and shelves stored in the warehouse.
As a startup distributor, the type of product you are offering will decide your initial inventory investment. You should carry some inventory regardless of what type of product, because if you decide not to stock up, then when a customer place an order, you may run the risk of being out of an item. On the other hand, the distributors who overstock can find themselves in a difficult position if they are not able to remove merchandise they believed they could unload easily. And also, take into consideration that amount as it affects how much you pay for the upfront.
Nevertheless, the process of order-taking and delivery takes from three to four days; then, you can save a bit on inventory and instead concentrate on building strong relationships with vendors who can help you meet those timelines.
Having a distributor is all about "turning" inventory (selling and replenishing all you have in stock)-the more times you can turn your inventory each year, the more money you'll earn. You can avoid stocking products stored in the warehouse for over 3 months to bring more turns.
If you are serving a diverse base of customers in various geographic areas, you may need to stock up a little more. As you're not possibly going to meet those customers at their places, it might take a few months until you can decide how much merchandise they're going to purchase from you regularly.
For the "occasional" buyer- the one who purchases from you once a year and who will possibly always surprise you, you do have to give some a period of rest. On the upside, a stable relationship with suppliers will help meet those occasional needs fast, even overnight or the same day.
The distributor with investments in a location, vehicles, and other necessities should also take into account the product life cycle into the inventory equation. Those with longer life cycles, for instance, hand tools usually are less risky to carry. In contrast, those with shorter life cycles, for example, food generally has a short life cycle, may become a risk if an excessive amount is stocked. The shorter the life cycle, the less commodity that you're going to want available.
In a nutshell, as a wholesale distributorship, you should not overdo stocking when you purchase inventory. Attempt to understand the needs of your customers before you make an initial investment inventory. From the beginning, avoid doing it cheaply, especially those with low overhead. Get away from investing too much in short- life-cycle products, which you may get you into trouble if sales stagnate. Another thing to remember is carrying the inventory to a level in which you can sell the product before paying for it.
Step 5: Identify Storage Space for Wholesale Distribution
The needs for storage will rely on how tightly your distribution business is focused and what kind of products you are going to deliver.
When you decide to specialize in only a limited range of small products with little variance in size, design, or other features, you will be able to work out of a basement or converted garage for at least quite some time.
Nevertheless, most distributors who take legal and real ownership and possession of the goods they sell realize that it is not a realistic long-term option to run a distribution company out of the home.
Instead, most wholesale distributors use warehouses situated in town areas where storage is ample and relatively cheap. Usually, distribution warehouses are far off the beaten road, as compared to well-manicured industrial parks or high-end retail areas. At first, most modern wholesale distribution company owners consider renting storage space much more inexpensive.
Step 6: Select Vendors for Your Business
As mentioned above, after identifying your customer base, it's time you search for a supplier. Figure out a reliable source of products.
New wholesale distributors should give carefully focus on a particular product they are already acquainted with and a field or business sector they have considerable experience in. If you've spent many years working in the fashion field, you will have a massive advantage in aspects of both sales and potential customers. After the product type has been determined, you will need to identify vendors for that product.
Find a reliable supplier or vendor. As a distributor, everything you plan to sell would need to be sourced. You will have to find trustworthy, reliable suppliers with whom you can develop a continuing relationship. Such vendors should frequently supply quality products for your company at a reasonable price so that you can make your profit margins.
It's prudent to raise questions with the businesses you've already been acquainted with about prices and processes for wholesales. You'll choose to compare their wholesale rates with the prices that you see in retail stores for their goods. To determine if this supplier is a suitable vendor for your business, consider factors, such as shipping, and your overhead expenses in carrying those goods.
Step 7: Perform Daily Routine
Wholesale distributors conduct routine roles of sales and marketing, accounting, shipping and warehousing, and customer support, as do many other companies. They also perform activities such as contacting current and potential customers, handling orders, assisting customers in need of assistance with issues that might occur, and conducting market research.
Many distributors rely on specialized software packages that take functions as inventory control, shipping and warehousing, accounting, customer service, and bar-coding (the use of computerized UPCs to monitor inventory). These softwares help them to accomplish all of these daily tasks.
Other requirements to become a distributor
Like any small company, Wholesale distributors should understand the fundamentals of running and operating a small business. Such essential tasks involve preparing a business plan, developing a sales model, basic financial skills like predicting cash flow and start-up expenses and developing an effective marketing strategy.
Good wholesale distributors possess a knowledge of the underlying industry, excellent negotiation and interpersonal skills, and solid sales ability and the usual core business ownership skills, including finance, management, and organization. Successful distributors either possess an outgoing, extroverted personality or at least can take on the burden of cold calls and reach out to potential customers individually. Wholesale distribution is a complex business model that requires excellent organizational and operational skills.
Effective wholesale distributors have basic market expertise, outstanding negotiating and leadership abilities, and good distribution capabilities and, of course, a normal core company ownership skills like accounting, management, and organization. High-performing distributors have an outgoing, extroverted personality and can deal with cold calls and personally reach out to potential customers. Wholesale distribution is a complex business model in which excellent organizational and operational skills are needed.
Also, when you set up a business, sufficient cash on hand is crucial to buy enough inventory. The amount may range from a few hundred dollars to more than a million dollars' worth of required inventory, which may have to be financed.
Certain expenses involve basic office equipment and furniture. You will need at least a new computer, printer, and scanner, a telephone, and internet access. Besides, if your warehouse fails to have proper facilities, you may have to rent out separate office space.
No matter where the distributor's shop is, there are some certain related basic operating costs. For startups, your business's foundation will be necessities like office space, a telephone, fax machine, and a personal computer. If you work from anywhere other than home, it implies an office rental fee, a telephone bill, and ISP fees to go online.
Whatever type of products you attempt to carry, some type of warehouse or storage space is needed; and a leasing fee may entail. Note that if you lease a warehouse that has space for office, you can mix both on one bill. When you are distributing locally, an appropriate vehicle to move around will be required. If your customer base is located more than 40 miles from your base of operations, then you should partner with one or more shipping companies like UPS, FedEx, or the U.S. Postal Service. A majority of distributors follow a mixed client base; some of the commodities you transfer can be carried via truck, whereas others will need shipping services.
Further readings
Conclusion
To sum up, to become a distributor, it is not easy at all. However, if you follow the steps we have illustrated above, you can get a head start and operate your business smoothly. Remember that no pain, no gain! You can do almost everything if you are committed and have the right short-term and long-term strategy.
Starting as an online entrepreneur, have you ever wondered about the difference between two terms Wholesalers vs. Distributors. To understand their differences, check out our post here: Wholesalers vs. Distributors: Definition, Differences, and Examples.
If you have any questions, do not hesitate to leave a comment in the box below. We are glad to help you out. If you find this post useful, you can share this with your friends.
New Posts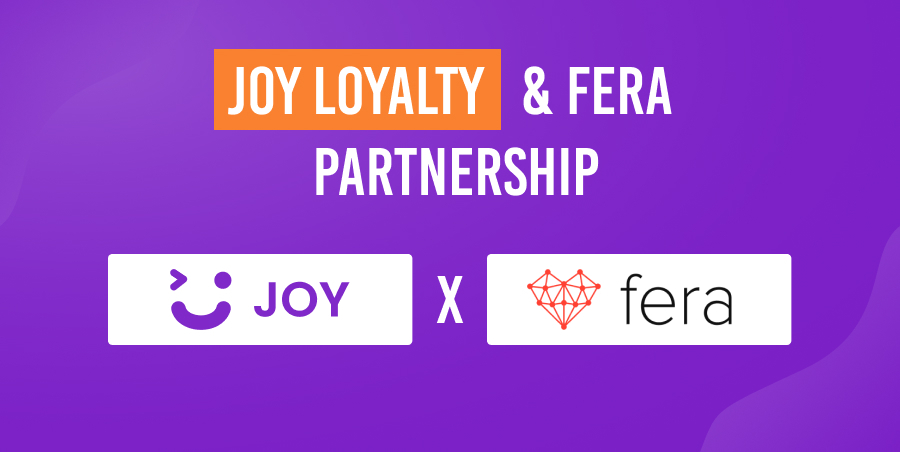 Subscribe
Stay in the know
Get special offers on the latest news from AVADA.
40k
subscribers has been joined!
Earn $10 in reward now!