What is a 3PL? How to Choose a 3PL for your Online Store?
3PL is a commonly used concept in the logistics industry, helping businesses to exercise maximum control over supply chain activities in the most efficient way. So what exactly is 3PL? How is 3PL different from 4PL, and how do online businesses grow with the current 3PL strategy?
Let go deep into each section below to find out.
What exactly is a 3PL (third-party logistics)?
3PL Definition
"3PL" stands for "Third-party logistics", meaning the use of 3rd party services, also known as 3rd party logistics. That's what businesses produce, business, or commerce using services from businesses that provide logistics services professionally instead of doing those activities themselves.
It is a tendency to promote hiring outside services in a specialized way. And accordingly, businesses will have more conditions to focus all their resources in implementing and doing well the production stage, looking for partners and customers to develop the market. Also, the steps related to bringing goods to partners will be performed by logistics enterprises' service.
Furthermore, providers of 3PL services will often specialize in integrated business activities such as warehousing services and transportation services and adapt to customer needs depending on market conditions. Besides, they meet the needs as well as the requirements for the delivery of their products. Regularly, logistics services will include value-added services related to the production or procurement of goods, such as those that integrate parts of the supply chain.
3PL Examples
Transportation
3PL can attract carriers, track insurance documents, track freight payments, and work with private fleets. In particular, it consolidates less than truckload (LTL) or less than container load (LCL). With 3PL, you can reduce shipping costs while developing solutions that challenge complex supply chains and promote efficiency. Thanks to the ability to connect to different stages of supply chain operations, you can take advantage of the real-time visibility provided by 3PL suppliers to your warehouse when it is operating.
Global shipping
Global shipping is a worldwide form of transportation. Therefore, it can be stressful and complex for businesses. However, with 3PL, all worries will be reduced. It helps you control global shipping logistics like customs, freight forwarding, and consolidation to reduce time. What's more, money is allocated appropriately for each process. 3PL always requires that all trade compliance requirements be met, costs are managed and implemented as planned.
Information Technology
3PL utilizes Information technology for customer relationship management, e-commerce management, shipping, and warehouse operation. 3PL relies on the most popular tools like application programming interface (API), electronic data interchange (EDI), and cloud-based systems. The general goal with any device is to provide increased visibility for shipments and supply chain processes.
3PL vs. 4PL: What are the main differences?
If 3PL is a third-party logistics service, then 4PL provides a 3rd party logistics service, or can also be interpreted as a distribution chain, logistics providers - those who consolidate and link resources together. The potential, and the technical infrastructure with other organizations and businesses to carry out the design, construction, and operation of great solutions in the logistics supply chain. This is an activity that manages logistics-related issues such as human resources, coordination, control activities, and all architectural-related functions. At the same time, it also integrates activities in logistics. So what are the differences between 3PL and 4PL?
The most crucial feature of 4PLs is strategic activities; however, it applies to customers' supply chains and contributes to the development of many supply chains and is consistent with the vision and orientation of the business.
In contrast, 3PL services only bring a slightly better tactical service. And usually, 3PL services will go into some specific issues in a particular supply chain. Or, simply understand that 3PLs will provide services to regularly support the maintenance of equipment and raw materials from suppliers to manufacturers.
According to a consultant from Accenture John Gattorna, 3PLs and 4PLs are different because: 4PLs are usually a separate entity established; it acts as a bridge between customers and other service providers. All aspects of the customer's supply chain are strategically and intensively managed by 4PLs throughout the supply chain.
However, in some instances, 4PLs also act as providers of normal logistics services, which means cooperating with other related companies to provide quality services and complete outsourced logistics functions.
But why should we care about the difference between 3PL and 4PL?
Hiring a 3PL company can benefit some of the links in the supply chain. After all, these tactical activities cannot be the core value of the customer and are often managed by outsourcing to ensure the lowest costs. Sometimes, managing those individual logistics operations is aimed at reducing costs but increasing costs or reducing the quality of services somewhere in the supply chain. Managing all complex operations in the supply chain is the core value that 4PLs can bring to their customers. It is the values that 4PLs bring to the entire supply chain system, not just cost-cutting activities.
How does a 3PL work with online orders?
When buying and selling go online, many people assume that everything will be done online. But people missed an essential stage for e-commerce companies as a fulfillment (the process of export - warehousing, order processing, packaging). 3PL appears to solve this problem.
Instead of buying a pair of gloves at the brick-and-mortar store, consumers can completely order online. After ordering, the gloves must be delivered. At this point, problems with warehousing, inventory, packaging, shipping, and tracking of lading appear. Similarly, when deciding to operate on e-commerce, businesses must pay more attention to, must be responsible for ensuring delivery. Logistics problems are also getting more complicated as enterprises move from physical stores to online businesses. For example, in the case of returned goods, the company must handle the whole process of return and return. Therefore, outsourcing logistics is very suitable for e-commerce; it will help businesses just focus on selling.
Not all e-commerce websites have a massive ecosystem like Amazon.com. For companies with less capital, the establishment of a logistics department requires too many fixed costs. A 3PL service provider can help businesses reduce costs during the early stages of operation and still be able to scale.
3PL Market offers the following services:
E-commerce companies may not need physical stores, but goods still need a place to store. 3PL will often solve problems when yards. These companies invest in building locations and technologies to operate a warehouse. The use of 3PL's warehousing will be more cost-effective, as costs can be allocated to multiple customers.
E-commerce companies often send small packages to the same location. If we consolidate all small packages of the same location into one shipment, the shipping cost will be significantly reduced. A service provider that combines small packages into a large package and transports them is called freight consolidation or cargo consolidation.
If an e-commerce business does not fulfill the order, the company has not yet fulfilled its role. Completing the order ensures that the goods reach the buyer, but that they must also be the right one, delivered on time, and in good condition. This is what e-commerce companies are struggling with because of many orders they receive in a day.
A delivery process is divided into first-mile delivery, middle-mile delivery, and last-mile delivery. First-mile delivery takes products from a retailer or sender to a shipping company, middle-mile delivery transports goods to fulfillment centers (where deliveries - warehousing, order processing, packaging, etc.). Last-mile delivery remaining to the end customer.
Last-mile delivery can determine the "survival" of an e-commerce company because it can keep customers or not depends on the delivery experience. E-commerce customers belong to the last step in the delivery process, and they always expect to receive the goods in the shortest time and are willing to pay for this service. With a large number of orders, e-commerce companies receive in a day, the use of 3PL's order fulfillment and last-mile delivery service will help improve costs and deliver a better delivery experience for users.
What are the advantages of working with a 3PL?
The role of 3PLs in logistics business can not be denied. Here are the benefits of 3PLs in the supply chain:
Extensive service network
Allow 3PLs to implement and optimize logistics activities not only within the territory but also globally. This is the biggest benefit from 3PL because you are connected to the worldwide, extensive Logistics Network. You have the right to choose the Company from the largest and most reputable companies in this field. Not only that, but you also get reasonable rates on freight - services, thereby improving the ability to use your capital appropriately.
To do this, before signing a contract with any Logistics Company, you should negotiate terms, service charges, rates, etc.
Save time and costs
For most business owners, financial and time optimization is always at the forefront. When using 3PL services, businesses will not need to invest in logistics costs, such as the purchase of transportation vehicles, equipment, and the cost of hiring the carrier. Not only that, but the ineffective logistics operation will also cause much damage and costly time and cost. Using outsourced services from 3PLs, businesses can save up to 30% on logistics costs.
Gain expertise and knowledge
3PL's staff are well-trained and experienced professionals in the field. Besides, the application of advanced technologies to manage Logistics activities will be more effective when businesses run their operations.
Expanded and flexible space
3PL's extensive warehouse and distribution center system helps shorten shipping distances, saves time and money, and increases flexibility.
Continuous optimization
3PLs manage the supply chain process thanks to an advanced technology system that can adjust the link in the supply chain, track and analyze inefficiencies, and fix errors. This system integrates and uses a uniform information chain to make the operation smooth and more optimal.
Share the risk
When using services from 3PLs, these companies are usually responsible for time, cargo insurance, etc. In the event of an unexpected incident, 3PLs will compensate according to the contractual commitments.
Which types of online stores should use a third party logistic?
Most e-commerce stores (including e-commerce platforms, product catalogs or industries, etc.) can benefit from finishing outsourcing. Here are the types of stores that Avado recommends using a 3PL:
1. If the number of orders more than 100 orders per month
As your store grows, this also means more orders. The way you can keep up with customers' order speed and make sure goods are shipped to customers accurately and quickly is by using 3PL.
However, many people who encounter this situation do not think of 3PL. Instead, they ask family members or friends to help pack boxes or they try to work hard, even waking up late at night to meet needs. This leads to them being inundated with low dollar activities that cannot generate revenue. Also, they will miss the opportunity to market their campaigns, gain more customers, and develop new products. Therefore, use 3PLs to reduce the time it takes to run your business and spend more time completing orders.
2. You need more space to store inventory
Surely you will need more inventory when your order volume increases. In case you complete the order from home, it may be difficult to find storage space. Luckily, the 3PL warehouse will save you a lot of space. With 3PL, you don't have to worry about inventory organization and management thanks to inventory fulfillment and outsourcing services.
3. You want to offer free shipping in 2 days
Amazon is a prime example of a standard 2-day free shipping for e-commerce. In case you make the order yourself, you could suffer a significant loss of profit if you provide free shipping for 2 days. It is even more difficult if you provide air transport for 2 days.
3PL will make it easier for you to provide free 2-day shipping. In particular, it offers affordable prices for traders of all sizes.
How to choose a 3PL company for your business?
You will find it easier to do business with a 3PL company. Thanks to it, you will save a lot of time and money. Besides, 3PL helps you free up resources to focus on marketing, product development, and business growth.
However, there are plenty of options for you about the 3PL company out there. Therefore, it will be hard to make the right decision and choose a 3PL company that best suits your business. This section will give you hints about that.
The most important thing to keep in mind is to find a reliable company. By a 3PL company you choose to help you handle inventory, provide a positive experience for your customers, and grow your business. If you can answer the three questions below, Avado ensures you will find the most suitable partner.
1. How are you different from a traditional 3PL?
When processing orders, the important thing is to look for a solution beyond the traditional packaging and shipping model. In other words, 3PL coordinates with all aspects of the supply chain instead of facilitating a separate part of the implementation process.
This modern approach will help your business predict and make more informed decisions about your customers' needs and provide them with a better overall experience.
2. How does your technology work?
The choice of solution depends very much on the search for technology. There are two main technology elements you need to look for:
How the 3PL's software helps you take advantage of data?

How the 3PL's technology will connect to your online shop (s)?
These two factors make up tech-enabled 3PL. This is a technology company that has developed efficient shipping and completion solutions for e-commerce companies.
In addition to traditional performance services such as picking, packaging, shipping, and warehousing, the 3PL's technology will help you with inventory management, order tracking, order management, and electronic commercial profit management.
3. Where are your 3PL implementation centers located?
When you consider a 3PL's location, your office or office location is not a problem that needs much attention. What you need to care about is the number of implementation centers that 3PL owns and operates. Also, the location of each center is crucial.
Thanks to this information, you will identify the 3PL shipping options that you can offer. Giving your customers the fastest and most affordable option will attract more customers and make them loyal to your business. Furthermore, the location and quantity of 3PL warehouses help inform your shipping strategy, including two-day shipping and distribution inventory.
Conclusion
Hopefully, the above contents of Avado will help you understand what 3PL is and the benefits that 3PL brings to your businesses. Since then, there have been more positive changes in our business operations, and improving the quality of logistics activities, helping businesses increasingly develop strongly on your career paths.
New Posts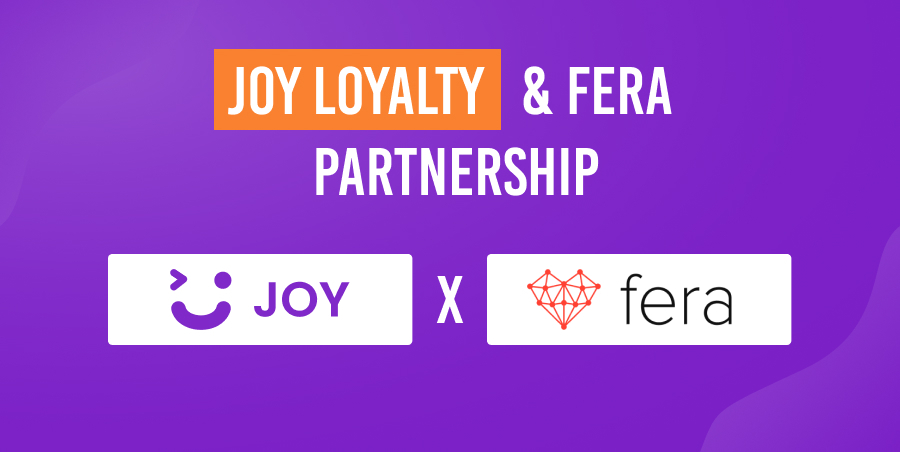 Subscribe
Stay in the know
Get special offers on the latest news from AVADA.
40k
subscribers has been joined!
Earn $10 in reward now!