What is a Retailer? Definition, Examples & More
Retail has long been a popular form of business, chosen by many individuals or organizations. Retail is suitable for different objects' conditions and capabilities, and there are many different strategies for us to decide.
Now, let AVADA takes you through the definition and examples of the retailer. Plus, you can learn how to become an excellent retailer below.
What exactly is a retailer?
Definition
What does retail mean?
Retail is a phrase that is very familiar to business people and businesses today. So, what is Retail? Retail refers to the activity of selling goods or services directly to consumers. Retail comes from "tailler," an old French word "to cut off, clip, pare, divide" when it came to tailoring in 1365. It was first recognized as a noun with the meaning: "sale in small quantities" in 1433. Therefore, Retail is also the transaction between sellers and buyers in small quantities to meet their needs.
Retailing usually occurs in retail stores or service establishments, but also occurs through direct sales such as through vending machines, home sales, or e-commerce channels. Although the idea of retailing is often associated with the purchase of goods, this term can be applied to service providers selling to consumers. Still, sometimes it is also mentioned in some special cases. Retail service providers include retail banking, travel, insurance, private health, private education, private security companies, legal companies, publishers, public transport Plus and others. Retailing is the process of selling consumer goods or services through multiple distribution channels for profit.
What is a retailer?
With the increasing demand through targeted markets and advertising tactics, a single distribution channel will not be sustainable to meet the needs of mass consumers. Therefore, it will need to be perceived by multiple channels. Retailers help sell consumer goods and services through distribution channels and also make a profit from it. Nowadays, brick-and-mortar retailers tend to be replaced by online ones.
Manufacturers often supply their goods to the market through distribution channels. And retailers are at the bottom of the distribution channel. Retailers include small and large, for-profit businesses that sell products directly to consumers. To get profit, retailers look for products that coincide with their business goals and find suppliers with the most competitive prices. Usually, retailers can buy small quantities of an item from a distributor or wholesaler. For example, a retail merchant who wants to buy dozens of lights can contact lighting distributors to inquire about prices.
Examples
Currently, many brick-and-mortar stores are typical examples of retail. In particular, we can mention some giants such as Wal-Mart, Best Buy, and Target. These are very familiar and famous names. However, the smallest kiosks at your local mall are also retail.
Amazon, Netflix, and eBay are good examples of online retailers. As you can see, retail is not just about selling goods; it's about selling services and more. As stated in the definition section, online retailers are on the fastest growing trend, but they still only account for 12% of the total retail industry.
Home sales is a form preferred by many retailers. Among them are Casper mattresses and Schwan's food. Other retailers sell through in-home parties. Avon, Cocoa Exchange, and Pampered Chef are the most famous names. A small group took advantage of channels like the Home Shopping Network, QVC, and Evine.
The distribution methods that retailers use are varied - for example, Kroger - which offers both online delivery and direct store. In particular, large stores often provide both catering services, like a restaurant. This is great and ideal for increasing consumer appeal and reducing costs. This is also an example of the economic scale.
Types of retail businesses
Learning about store types increases your understanding of retail in general and gives you a better idea of how you can identify your location and business market joint. Here are some of the most popular retail stores.
Specialized shops
Stores that focus on selling goods in a niche area. For example, stationery stores, home appliances stores, etc.
Pros: Specialized stores have significantly more depth in the array of products they sell, which allows for enthusiasts who can't find what they're looking for in other stores. They are also in a better position to provide a higher quality of service and procurement consultants. For these reasons, customers are willing to pay a premium.
Cons: The success of a specialized store depends very much on its specific market situation. For example, if the gaming industry suddenly went down, there's a high chance that video game and console shops would be in trouble. Specialized stores are not as flexible as other stores; it will be difficult and expensive to move to a new market.
Grocery
These stores sell goods in different categories to cater to the common needs of residents in the area. Online grocery shopping is trending in the market. Use an exclusive grocery store development service to give your customer a seamless experience when shopping online.
Pros: Grocery can appeal to all types of customers thanks to the variety of goods. And because they sell different products, these stores don't have to rely on a single industry to grow.
Cons: Because they usually serve only a small range, there is a limited customer base. They also face stiff competition from convenience stores and big supermarkets.
Convenience store
A convenience store is a place where people can come anytime when they need to buy daily necessities. Examples of convenience stores are Wal-Mart, 7eleven, etc.
Pros: Diverse product portfolio, cleanliness, proximity to home, and time-saving persuade busy consumers to shop now to accept higher prices at convenience stores.
Cons: Because they are often small and open late, convenience stores are more likely to be robbed.
Boutique
Boutique is a smaller and more intensive version of specialized stores. They focus on one area or aspect of a larger industry. While stores are often small and independent, the term can also be used to refer to chain stores that specialize in specific markets. For example, Soma Intimates is a famous store that focuses on lingerie, part of the apparel industry.
Pros: Boutique has more depth with their goods, and they can provide higher levels of knowledge and services. Just like specialty stores, this allows them to attract high-end consumers willing to pay a premium. Also, because store shop employees only have to learn about one type of product, they are relatively easier to train.
Cons: Boutique operates in a small market, largely based on its specific niche. If the market is not growing, so could the stores.
Franchise
A franchise is a type of business licensed by another company to sell its products. Marketing goods and assets are purchased from a franchise, and it operates under a "blueprint" set up by companies.
Pros: Franchise business has a turnkey; the plans, tools, and merchandise needed to operate normally can be obtained from the franchise company. And if a franchise is already a well-known brand, shop owners won't have to worry about building identity or prestige.
Cons: Most brands operate under a strict deal, so owners will not have the freedom to run the store on their terms. Starting and running a franchise store can also be quite expensive. Owners will need to spend much capital to cover franchise costs, royalties, opening costs, and more. Not to mention, some companies require franchisees to pay a percentage of their revenue.
Agency
Similar to a franchise, an authorized dealer of a company sells its products. A significant difference is that agents can be more flexible with the way they operate. Most dealers do not operate under an exclusive agreement with their company, and they are allowed to sell products of other brands in the store. Car dealerships are perhaps the most common example of this type of business, but this model can also be applied to other products, such as electronics, home appliances, and more.
Pros: The cost to become an agent is lower than a franchise when companies don't require a lot of licensing fees or royalties. Most of the start-up costs you will incur will come from importing goods. Like franchises, owners of well-known brands are easier to build their reputation and will not have to create an image with consumers.
Cons: Running an agency store can be expensive when many companies require owners to meet the number of goods imported over time and certain requirements for them to be agents.
Pop-up shop
These are temporary stores that are set up in different locations, such as free space, shopping malls, and even airports. Pop-up stores come in various formats, including stores, stalls, store spaces, trucks, and more.
Pros: The pop-up store is great for testing concepts, markets, or products. Relatively easier and quick to set up (some take less than a week) and those intending to open pop-up stores will find that there are many effective ways to make it work successfully.
Cons: A pop-up store is not as established as a traditional store. It does not have a fixed address and is not on Google Maps, so it can be challenging to raise awareness and locate stores. Besides, pop-up stores have limited space, so customers may find it cramped or difficult to shop in.
Network Marketing
Like its name suggests, this is either network marketing or multi-level marketing. Retailers will sell products depending on the people in the network. One person while selling the product but also recruiting other salespeople to sell the same merchandise.
Pros: This form of business is one of the powerful stimulus methods, creating many jobs for society, creating many people with positive thoughts, towards success, promoting social development.
Cons: The model is easily exploited for fraud. It is challenging to build the reputation and control of retailers' behavior due to the large number.
What are the main functions of a retailer?
Retailing is a stage in the distribution process, so the retailer also takes full responsibility of a member of the distribution channel, including:
Research, gathering information necessary to plan and facilitate the exchange
As we all know, the retailer's position is the last position in the distribution channel, which means direct contact with consumers. Therefore, retailers have many advantages in collecting necessary information about their needs, customer tastes, and more. This information helps retailers better meet the requirements of consumers. Also, retailers can reflect this information to the manufacturer, assisting manufacturers in improving their goods, or producing new products that meet customer needs.
Stimulate consumption, compose and spread information about the goods
Retailers are a vital channel in stimulating consumption and spreading information about goods from manufacturers. They are also because of the characteristics of their activities: direct contact and understanding the needs of consumers.
Establish relationships, create and maintain relationships with potential buyers
As a direct salesperson to the consumer, conducting transactions with consumers, the retailer is the one who is directly involved in the work of creating and maintaining relationships with consumers in general and with potential customers that the manufacturer targets in particular. In the sales process, retailers advise on products, introduce products to customers, which is how to create and maintain a very good relationship with potential customers. Because of a good relationship with customers, distributors' product recommendations are generally easier to trust and accept than regular advertisements.
Perfect the goods, make the goods meet the requirements of the buyers
Retailers can receive finished goods from manufacturers or wholesalers, but with many items, retailers also take the role of sorting, arranging, preliminary processing, packaging to bring products to consumers. Due to regular contact with customers, more than anyone else, retailers understand the needs and tastes of customers to do this job in the best way, providing products to customers in the best condition and the most suitable form.
Negotiate and negotiate with manufacturers, importers or wholesalers on prices and other conditions to make the next step of transferring ownership and usage rights to consumers
This is an inevitable step that retailers must take in the course of business. First of all, the retailer must negotiate with the manufacturer, importer, or wholesaler in terms of price, delivery, payment, and so on. Only when the two sides have reached an agreement can the retailer be offered products to conduct business. After having the product, the retailer takes the next step is to bring the goods to consumers.
Organizing the circulation of goods, transporting, preserving and storing goods
After negotiating a deal with the manufacturer, importer, or wholesaler, the retailer will carry the goods back to its warehouse or place of business. At the same time, retailers perform the preservation of goods to ensure the quality of goods is still good to consumers. Retailers also carry out a reasonable stock of goods to serve their business.
Ensure funding, seek and use capital to offset the operational costs of distribution channels (in general).
To perform the functions mentioned above, the retailer must raise funds to conduct the corresponding activities. Retailers are responsible for handling, transporting, storing, arranging, packing, etc to deliver goods to consumers. As such, the retailer has used its capital and the raised capital to cover the costs of distributing products
Accept the risks and take responsibility for the operation of the channel.
As a member of the distribution channel, the retailer proactively conducts its business activities. Using its capital and taking self-responsibility for its business activities, retailers must naturally bear the risks in distributing goods. Receiving ownership of the products and bearing the costs of damaged, obsolete, or stolen goods, the retailer, takes a portion of the risk.
What are the main strategies for retailers?
Brick and mortar stores
Brick and Mortar stores are used to refer to retail stores that have a physical presence and provide direct experience to customers. Brick and Mortar is often used to distinguish it from a temporary business or internet-only presence. For example, online stores have no physical presence for shoppers to visit, talk to employees, and experience real-life purchases and reviews of products.
In the context that online retail is gradually dominating the tastes and habits of users, Brick and Mortar stores are gradually becoming obsolete and gradually replaced by e-commerce retail. Netflix - an online movie delivery website founded in 1997 is an example of how an online business has affected Brick and Mortar businesses, typically with a direct impact on shops that have rented videotapes, videos, and more. After Netflix and similar companies became more popular, traditional DVD rental stores stopped working. Customers want to watch movies or TV shows instantly using an online video player without having to go to a physical rental store to rent a DVD and then return to the store to return the DVD. It can be said that the proliferation of streaming and streaming platforms such as Netflix or Lovefilm has made the video and DVD rental business models outdated.
All major retailers in the 19th and mid-20th centuries began with the emergence of fewer Brick and Mortar businesses, which only increased as businesses grew. A good example of this is McDonald's, a company that started with a small restaurant and currently has nearly 36,000 stores in more than 120 countries and plans to develop it further. This shows the importance of having a physical presence.
To make it easy to compare, here are the pros and cons of brick-and-mortar stores.
Pros:
Brick and Mortar store increase customer experience. Direct customer service can be a major contributor to an increase in sales of a business. At the same time, improve customer satisfaction. When customers can bring the product back to the store to ask employees questions or help them learn how to use it. That can make customers feel more satisfied with their purchases.
Research has shown that 86% of customers will pay more for a product if they have received a great customer service experience. Especially. Many consumers prefer that to touch the product, experience and test them before making a purchase.
Cons:
Fixed costs are a severe challenge for Brick and Mortar businesses. Fixed costs are payments that businesses have to make for things like store rentals and monthly payments for security, security, sanitation, etc. It is often difficult for startups and other small businesses to pay all the fixed costs that are part of their venture. Research shows that 70% of startups fail within the first 10 years.
Brick and Mortar raises fixed costs for any business. Therefore, products sold in physical stores always tend to be more expensive than online stores. For stores that sell expensive products or services in the form of Brick and Mortar, customers expect more, such as beautiful seats, nice furniture, and well-dressed and so-on salespeople. Some Brick and Mortar also offer free coffee or bottled water to customers, all of which are included in the cost of selling products and services.
Besides, this strategy is inconvenient for busy customers. Customers often have to wait due to physical limitations as well as limitations on the number of employees that businesses can afford to hire. A physical store may have only a few salespeople to serve customers. As a result, many customers may have to wait in the busiest hours.
E-commerce retail
As mentioned above, e-commerce retail is a welcome trend in this day and age. An online business needs to have an attractive, well-designed website platform, a highly reliable e-commerce system, for payment, delivery, or delivery services to be high quality. Simultaneously, the online marketing strategy must be effective in attracting customer traffic to the website. Electronic retailers need a strong, fast, and efficient distribution network. Transparency in business activities is also important to earn the trust and loyalty of consumers.
To get started, you can consider one of the following reliable and highly effective eCommerce retail platforms:
Here comes the pros and cons of e-commerce retail:
Pros:
E-commerce retail allows businesses to close unprofitable stores and maintain profitable stores.
Sales and payments automatically cut staffing needs.Besides, the site's operating cost is lower than the cost of hiring and maintaining a traditional store. E-commerce retail also helps reduce advertising and marketing costs as customers can find stores through search engines or social media.
Analyzing data helps e-retailers track consumer shopping behavior to identify spending habits, website views, and time spent interacting with a product or service, helping to increase revenue.
Cons:
Creating and maintaining an electronic retail site, though cheaper than an actual retail location, can be quite expensive. Infrastructure costs can be high if warehouses and distribution centers are needed to store and transport products. Also, it is necessary to prepare resources for handling customer returns and disputes fully.
Besides, e-retail does not bring the emotions of a shopping experience like traditional physical stores. E-retail does not provide a shopping experience for consumers, such as holding, smelling, feeling, or trying products before buying.
Niche Retailing
Many retailers have wisely chosen a popular marketing strategy that now occupies a central position, which is niche retailing, to stand out from the crowd.
Mass marketing has completely disappeared. This makes it super important to understand your niche and how to leverage that information to open your market segment and find your audience who has been asking for your niche's product.
Niche is a market that has targeted small groups of consumers. It requires a smart marketing strategy to reach customers.
The goal of finding a niche is to discover a very narrow focus group, so your targeted marketing is also looking for exactly the products you sell. A lack of representation in a broader market and overwhelming with Searching is just the right thing for their needs.
If you provide that need through specialized marketing efforts, your product will explode in a small but very sustainable market. Your advertising and marketing budget will go much further, with much less spending and ensure successful niche marketing.
Pros:
Niche markets have a great advantage, that is, limited market space. This means reducing a significant number of competitors on the common ground.
Typically, large businesses will be attracted to large investments, while small companies prefer to operate in different market segments. When a target customer is a focused group, businesses are easier to research and meet market needs.
At this point, the capture to hit the psychology no longer needs large-scale surveys like in the big market.The advantage of doing business in a separate market segment is that the net profit from each product is higher than the total market. However, because the market size is not large, the total profit is not as high.
Cons:
In some cases, the market segment is so narrow that businesses struggle to maintain their business operations. Because this is a potential market, likely, large enterprises participating in speculation will directly affect small businesses' operation.
Difficult to find a permanent niche market. These types of markets are volatile because they follow the needs of customers. This demand can be affected by many typical aspects, such as market trends, changing environments, etc.
So, what is the solution for businesses to take advantage of and limit the impact of the challenge when speculating in niche markets?
The answer is to find and research a market segment that converges the following characteristics: the number of competitors is not much, the potential for development is large, the prospect scale is sufficient to make a profit.
How to become a retailer?
The first thing you need to make sure is to have all the legal and necessary documents. This is mandatory for any retailer. In particular, you need to get an Employer Identification Number (EIN). Because before starting to work with you, most vendors require this. You do not need to pay any fee to sign up for EIN. Go to the IRS website to do it if you haven't already.
EIN is like a guarantee that you will be responsible for many taxes. Therefore, learn about taxes such as your state and local taxes and what you need to pay the federal government. If you do not know how to proceed, you can check with your local Chamber of Commerce.
According to the law in your state or city, one thing that is definitely needed for every retailer is a business license. To find out what you need, you can check with your local government office. The state and locality where you live will be based on laws to determine whether you need industry-specific certification, resale permits, or take-over privileges for your mainstream stores.
Conclusion
For those of you who are planning to start a retail business, retail knowledge is extremely important. I hope you find something helpful from this article. To become a successful retailer, you need to implement the main functions of a retailer and choose an effective strategy for your success. Good luck!
New Posts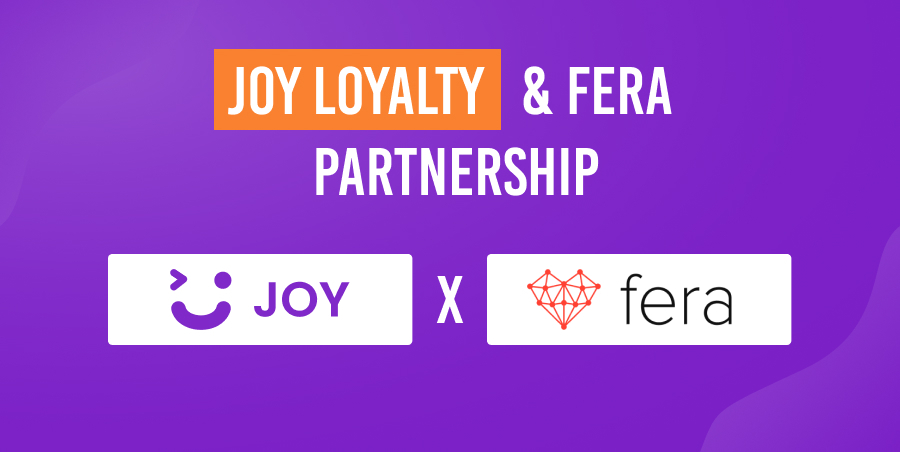 Subscribe
Stay in the know
Get special offers on the latest news from AVADA.
40k
subscribers has been joined!
Earn $10 in reward now!