30+ Best Private Label Product Ideas to Make Money in 2023
Private labeling is regarded as one of the most powerful methods to differentiate your products from others. This eCommerce business model is powerful, as you can rank your products as a unique brand with it.
But how to set up a private label business? Is it tricky, or is it easy? You will find an answer here in this article. We will show you what private label products are exactly, what are the things to consider when talking about them, and the steps to build a private labeling business. To rescue out of the struggle to find a profitable product, we will also show you the product ideas that are the best for you.
Now, let's get started!
Related Posts:
What are private label products?
First of all, let's see what private label products are exactly. According to Wikipedia, private label products are produced for sale by one company under another company's name. They are available in a large variety of industries, from food to cosmetics.
A product with a private label has your brand name on it but is produced by somebody else.
You can notice many private label products on Amazon, eBay, and other common eCommerce sites.
Amazon itself has two lines of private label products: Pinzon-bedding and bath products and AmazonBasics — products for work and home.
Private labeling has grown popularity over the past few years, with many eCommerce and online companies selling their products produced by another company.
Nevertheless, establishing a private label company is not that simple, and you have to take into account many aspects and invest your time and effort to sell private-label goods. Hard work will pay off, of course, and this business model can be incredibly successful. By finding reliable private label manufacturers and attempting to sell profitable items, any private label businesses have become best sellers on Amazon.
As a private label seller, you have to take into consideration the following things:
Product Research
The first thing you should do is carry out extensive product research to develop a strong private label brand and sell the Amazon products in high demand. Brilliant product ideas matter in this case. You should avoid expensive generic products that require difficult packaging and are not user friendly. Therefore, they are not profitable. To facilitate your product research, you need a handy tool, and make sure you read our post: Best Dropshipping Product Research Tools.
Private Label Manufacturers
After coming up with a product idea, it's time to look for someone to manufacture that product for you. It is crucial as it can make or break the private label brand. Private labeling and dropshipping expect you to find and partner with a reliable and reputable private label manufacturer.
Cooperating with more than one manufacturer is crucial if your business is expanding, whether you sell on Amazon or have your eCommerce store. Hence, ensure that you work with good business partners. If you begin researching product label manufacturers on Google, it will take you much time. You can go to Alibaba first.
Finding a private label manufacturer is super easy on Alibaba with its product categories.
To have the best option, you can also check our post here: 30 Private Label Manufacturers of All Niches.
We recommend you read the reviews of a manufacturer on their page before contacting them.
Shipping Cost, Shipping Time, Minimum Order Quantity
Thrilled to launch a new product line, for example, initiating a T-shirt line), only to find out later that their online business is not feasible.
Indeed, in terms of private labeling, you have to think about like shipping costs, shipping time, and minimum order quantity while providing a better customer experience.
In the beginning, a product appears inexpensive, but remember shipping costs and import taxes related to it. The product is shipped to your eCommerce at Shopify or any other platform. If you are an Amazon FBA seller, it is to Amazon fulfillment centers. If you have a dropshipping business, it can be directly shipped to your customers.
Therefore, when you source for private label manufacturers, you should not overlook the shipping fee. Besides, to be informed of the shipping time and production capacity, you can contact the manufacturer directly. By visiting the Company Profile page for each Alibaba seller, you can see them.
Another thing you should take a look at is Minimum Order Quantity (MOQ). It is the minimum number of products or units a manufacturer is willing to produce at the same time. To understand more about this, you can visit our post here: What is MOQ? 10 Questions About MOQs That People Always Asking.
Fortunately, a majority of manufacturers on marketplaces like Alibaba have a Minimum Order Quantity (MOQ) for all their product listings.
MOQ can influence the ordered items' total cost. Hence, ensure that you need that specific quantity and have a good profit margin while also covering the cost.
Note that for sourcing for private label manufacturers, you must pay for the products you want to order upfront.
How to start a private label business?
Online selling is not quite as complicated as you would assume. Many people have still been working it out. So if you set up a business, there will always be a risk. However, if you can grasp the key steps, private selling can be incredibly beneficial to you. To sell branded products online, first, you must research a niche market and determine the potential products. Then, you start spying on your future competitors and evaluate your capacity to cover up-front manufacturing costs. And of course, you find a reliable private label manufacturer.
After you identify a reliable private label manufacturer, you can start creating the components of your brand. You can order your first batch of products before setting up your site and/or selling on Amazon. Don't forget to market your products, too. The final step is to engage your customers and figure out how to make the next product batch better.
The basic steps above can help you to make a profit in the online business world. However, the way to success requires a lot more than just following the steps. You have to be flexible in making necessary adjustments while also be hardworking and committed.
30+ trending private label product ideas to take profit
Clothes & Accessories from Organic Cotton
Nowadays, people love products using organic cotton. This type of product can be a fantastic opportunity for your private label business, from t-shirts to sheets to base cotton pads.
Some may claim that organic cotton products were once a trend but are not as trendy anymore. However, Google Trends demonstrates us the interest is still the same.
Keto Snacks
In this category, many of the items are Prime Shipping eligible, so your customers can be more beneficial. Keto snacks are another product category that is anticipated to grow in the future. Via social media, people talk a lot about keto and are eager to learn about the keto diet, searching for keto items through sites like Amazon.
Mordor Intelligence's 2018 report stated that the "global ketogenic diet food marketing is projected to grow at a CAGR of 5.3 percent over the 2019-2024 forecast period." The customer base for keto products will continue to expand, so it's wise to do your analysis as an early adopter and get an advantage of it.
Shaving Equipment
Shaving equipment is one of the categories of products that are suitable for private labeling. You can consider selling shaving brushes, shaving soaps, or creams. Fortunately, you can discover a plethora of private label manufacturing companies that can manufacture and ship them.
Food Supplements
The food supplements are another perfect product idea for innovative private label sellers. Selling food is not as convenient as selling yoga mats or shaving brushes, and it is so prevalent that we can see a lot of new food supplements popping up on the internet. However, these products undoubtedly offer a chance. The market is so large that everybody can earn money.
Unquestionably, people are searching for supplements of all types online. So it is wise to do product research in this category to see if there are market gaps that you can fill with your private label products.
Detox Products
Currently, the demand for detox products is insanely high. It implies that detox products ( e.g., detox tea) could provide a golden opportunity for a private label or white label. If you can develop a strong brand identity will increase, your profit margins will rise tremendously.
The market for this type of product is very promising. According to a report by Grand View Research, Inc, the market for detox products is projected to reach $69.85 billion in 2025, with a 4.6 percent CAGR.
Vegan Products
Vegan products are currently growing, from the bamboo toothbrushes to vegetable sponges for dishes. You should take this opportunity for your private label business as they are easy to produce and the manufacturing costs are not high. The packaging is easy, too.
Party Games
Today, party games are among the fastest growing online private-label categories. Thus, games like "Cards Against Humanity and What Do You Meme? is very popular with customers of all ages, with revenue of $9.6 billion in 2016 (Christine Birkner, 2017) and a projected annual growth rate of 9 percent from 2016-2022 (PRESS RELEASE PR Newswire, 2017).
More importantly, party games get a lot of brand equity because many fear to beat off Monopoly.
Phone Accessories
Trendy private label items include Popsockets, car mounts, card wallets, and self-charging phone cases, the mobile phone accessories market is targeted to hit an incredible $107.3 billion by 2022 (Divyanshi Tewari & Asavari Patil, Vineet Kumar, 2021). Private labeling of these phone accessories was not complicated, and the margins are high. When doing your product research, you should not ignore this type of product.
Hair Products
Hair products were widely known. Some of the dominant hair product brands are private label brands. On the upside, hair products are not seasonal because people tend to use them throughout the year. Profit margins are good in most scenarios too.
Beauty Products
For a private label company, it is another long-lasting product idea. People will still seek for beauty products and purchase them.
Again, the majority of these are not seasonal, as with hair products. Avoid selling me-too products. Thoroughly do your research and come up with something unique.
Tracking Devices
By 2023, the GPS tracking device market is predicted to reach $2.89 billion, which would be a 2017's compound annual growth rate of 12.91% (PRNewswire, 2017).
The increasing number of vehicle sales that come packed with GPS is driving the growth in this market. You can install a tracking device on personal belongings such as your phone, keys, or even dog!
Reusable Bags
Consumers are motivated to be environmentally conscious. Naturally, people are inclined to go for alternatives like reusable bags. It means one less plastic bag in a landfill. Customers are trying to change their actions towards a "greener" lifestyle.
This market is projected to expand at an annual rate of 4.66 percent, with North America representing the biggest market share.
E-cigarettes
U.S. cigarette smoking has reached an all-time drop of 15.1 percent (Trefis Team, 2017), and the U.S. has also witnessed the world's steepest decline in smoking.
People choose to quit as the awareness of smoking's impacts on human' health increases. Thus, e-cigarettes led to a decrease in the rate of smoking. It is projected that the e-cigarette industry will rise by 22.36 percent (CAGR) from 2015 to 2025, reaching $50 billion in market value by 2025 (bisresearch, 2016).
The growth of this industry offers brands a golden opportunity to exploit this shift in people's habits.
Houseplants and Gardening
Cities have driven people to be enthusiastic about gardening and houseplants. To preserve a feeling of nature and "greenness" in a crowded living environment, 37 percent of millennials grow plants and herbs indoors, as stated in the (2016 National Gardening Report).
With terrariums, several plants can be kept, and you can grow a mini garden of your own, particularly if growing plants are not adapted to the climate in which you live. With many forms and sizes, they are also an ideal home decoration items.
Smart Backpacks
Everyone uses backpacks, no matter in the professional or personal lives. Backpacks have been in use for years, but our devices are now supplemented by technology bags.
The market is open to all, as most people have no favored backpacking brand. These bags provide device-changing expansion batteries and additional USB ports. From 2017-2021, the global smart backpack business market is anticipated to grow by 4.89 percent (PRNewswire, 2017.
LED Lights
There's an increasing demand for LED lighting. People love fairy lights, Chinese lanterns, Christmas lights, or neon LED room decorations. In addition to being more energy-efficient than conventional incandescent light bulbs, they are also safer and more durable.
Furthermore, it is worth risking the money invested in LED lighting as you will have a market opportunity for private labeling. You should come up with a brand new private label idea within lights like gloves with neon LEDs.
Yoga Accessories
The yoga accessories are currently in high demand. The number of people interested in yoga seems to be on the rise, and the purchase of products and accessories is essential to this type of exercise.
Take a look at the high search volumes on Amazon for various yoga accessories:
It is very suitable for product labeling or white labeling because they are easy to manufacture, easy to pack and ship, and typically low. The number of Americans doing yoga from 2012 to 2016 rose by 50 percent, as shown in a 2018 report by The Good Body.
You will be impressed by looking at the figures: more than 300 million yoga practitioners worlwide and more than 6,000 yoga studios in the USA. As a private label business, you can exploit this lucrative opportunity.
Water Bottles
Brands of water-bottles such as Hydroflask and Swell, have become widespread. In other words, the market for reusable water bottles offers potentially high market growth. Particularly, with a specific market, you can perform successfully.
The social responsibility campaign is bringing a shift in purchasing habits. Consumers are more likely to purchase more environmentally friendly stuff, including reusable water bottles.
Transparency Market Research forecasts that this market will be worth USD 10.4 billion by 2025.
Essential Oils
The cosmetics industry's incredible sales rise has also boosted the sales of essential oils. In the food & beverage industry, they are very useful. You can also use them in aromatherapy, massages, and other relaxation techniques because of their added health benefits.
From selling these essential oils, your profit margins can be huge; you should understand some federal regulations like the FDA. About 200 different kinds of essential oils are consumed annually. The United States play a crucial role in the overall demand. The U.S. essential oil market size was worth USD 3.36 billion, and Grand View Research (2017) forecast a rise of 9% from 2016 to 2024. Private labelers should take advantage of this opportunity.
Rain Ponchos
With around 49,500 monthly searches on Amazon alone, rain ponchos are something you must try out for your private label business. They are easy to produce, and the manufacturing expenses are reasonable. You can package them easily and target the products to anyone.
Furniture
Everyone knows about IKEA. How about a furniture brand of your own? You can sell stuff similar to the pieces of this furniture giant. You should concentrate on inexpensive and easy to produce furniture, particularly the plastic one that families want for immediate use.
Bathroom ware
Bathroom accessories like shelves, toilet paper holders, towel hanger, etc can make their bathroom appear more pretty and delightful. Do not miss out on this niche.
Colognes
For those who want to remain fresh and yet don't want to buy costly oil-based perfumes, it is a perfect alternative. You should dig deeper into offering cologne products in spray bottles that do not spill out within the carrier's bag. To stand out from the crowd, you should name the scent uniquely.
Kitchenware
In this niche, there are hundreds of items that you can sell: from the knives to the wine openers. To work things out, you need significant initial investment. You should concentrate on selling only one innovative product and then marketing it as limited edition kitchenware.
Eyeglasses & Sunglasses
You should build a line of sunglasses and eyeglasses of your own. When you go for this niche, try to improve the quality of the glass and the toughness of the frames instead of the design. Eyewear consumers are much more interested in the length of time the product will endure.
Fishing rods and fishing gadgets
Many people are searching for fishing gadgets of high quality online. Few physical stores offer fishing stuff; thus, you can create a website to help customers worldwide access this hobby.
Remote control hobby kits
You can create a brand for this type of products: from cars to airplanes, and also offer other accessories. However, this is a complex and difficult niche, so you'll only be successful here if you grasp the function of these products. If you sell drones, your customers will probably ask you for parts or apps that they can use in the future. Remember to engage in this niche if you are passionate about remotely controlled toys and gadgets.
Toys
This line allows you to market your products to parents who need lots of toys for their children. You should focus on selling big toys like slides or big balls to avoid getting sued if a baby or a kid ever swallows a small piece of toy.
Decorations
People are looking for home decorations nowadays because people shy away from doing DIY to improve their homes. There are many options like candle holders, frames, plastic flowers, kitchen decorations, resin art, etc for you to choose.
Notebooks and school supplies
Products like pencils, crayons, coloring pens, and other stuff are very essential for children in school. In this niche, you should partner with a manufacturer that is willing to sell them to you in bulk.
Summary
To sum up, it is very beneficial to run a private label business. To help you to make a profit in the future, we have revealed to you the trending private label product ideas for you to learn from. The journey to success is very hard, so make sure you are persistent and have a global mindset. Do not hesitate to think outside the box; you will never know what's ahead of you, so be as creative as possible.
Furthermore, if you are curious about white-label products that are considered re-brandable and re-sellable items manufactured by a company to be rebranded before reselling by another, you can check out our post: 12 White Label Product Ideas For You to Earn Money From.
Hopefully, you have found this article helpful. If you have any questions, comments, or concerns, please comment below and share this. Good luck with your online business!
New Posts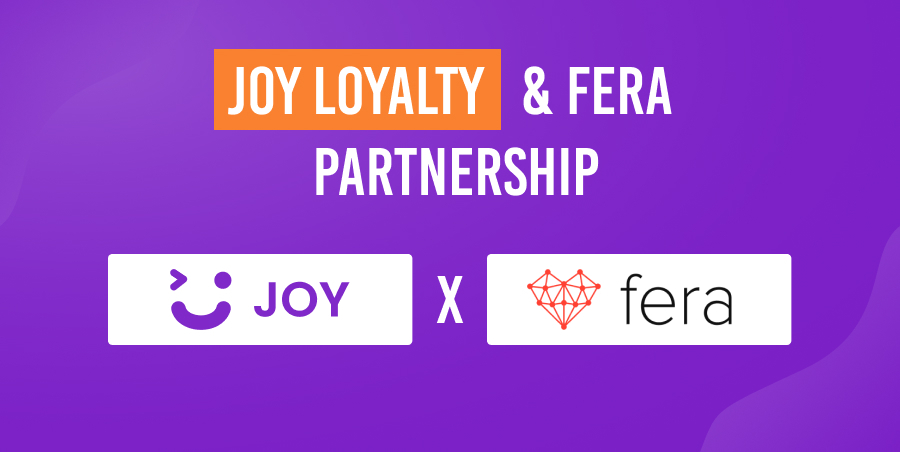 Subscribe
Stay in the know
Get special offers on the latest news from AVADA.
40k
subscribers has been joined!
Earn $10 in reward now!