Top 10 Proven B2B Marketing Strategies for Business in 2023
Once you launch a business, your team's main goal is to gain as much money as possible, no matter what industry you are in.
Those who are successful in marketing have their strategies to prioritize their workflow, automate tasks, and organize everything. Moreover, they know how to research and understand and retain their customers for the long-haul. To get all these skills, they need to spend time and effort on their careers.
In this Top 10 proven B2B marketing strategies for business post, we will give you all things you need to know about B2B marketing as well as the newest strategies for success in B2B marketing.
Let's get started!
What is B2B marketing?
B2B marketing is a familiar term for all of those who are within the industry. But for others, it turns into strange and hard to define.
B2B marketing, also known as business-to-business marketing, promotes and sells products or services. This process is made by one business to offer products to other businesses and organizations.
When it comes to the B2B marketing world, you will need to work with consumers and face problems related to them. However, in the B2B field, consumers are actually customers. What's more, though it only looks at the relationship between two companies or organizations, this field requires analyzing and creative skills. Therefore, this is not boring at all.
You might find the definition of B2B marketing quite similar to B2C marketing which means business-to-consumer. But the execution of them is much different.
When you decide to dive into the B2B marketing world, you need to prepare enough knowledge and needed soft skills. In this way, your marketing team will soon effectively educate, acquire, and retain customers.
Why a B2B marketing strategy matters
You have known the definition of B2B marketing. So, why is it important to have a good B2B marketing strategy? Do you really need to take resources away from executing on marketing tactics to put together this strategy? If your business size is small and you do not have a big marketing team, will a B2B marketing plan be necessary?
The answer is Yes.
Different from B2C marketing, the target consumer number is much smaller. What's more, they are not urgently looking for the offered products. For example, all of us need shampoo for daily activities and almost everyone wants new clothes. Nonetheless, far fewer buyers will quickly go out to purchase surface drills, new customer support software, or ultrasound machines.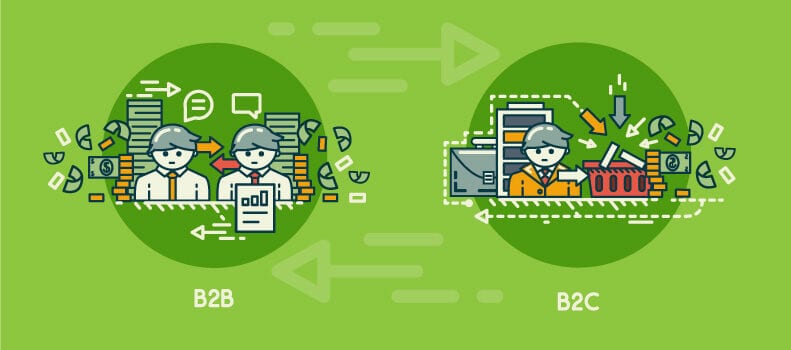 In general, if you expect a business model when customers will come to you and knock on the door to buy things, it is not really what B2B is. In fact, many B2B companies do not have a location that customers can find normally and quickly.
To sum up, here are why you should create a B2B marketing strategy for your business:
Business owners are enabled to dictate the way their companies will be proactive in gaining more potential customers, closing deals, and staying successful in the financial process.
Business owners know clearly how the company is working. They will be allowed to identify what works well and what does not for their business segment. B2B marketing strategy will bring about an in-depth data resource to learn from in the future.
Business owners will make a better decision. Indeed, B2B marketing strategies will prevent them from all those pitfalls. Many companies suffer from the cumulation of several bad decisions just due to having no documented plan.
How to create a B2B marketing strategy
To build up a B2B marketing strategy, you will need to develop an intimidating character. Different from what people always assume, creating a B2B marketing strategy is not complex or time-consuming. All you need to do is writing down the idea and fill in as much information as possible. That information will be based on what is on your mind and what you use in your daily marketing efforts.
Now, let's review quickly how to create a B2B marketing strategy by following the four stages below.
Step 1: Draw out the positioning map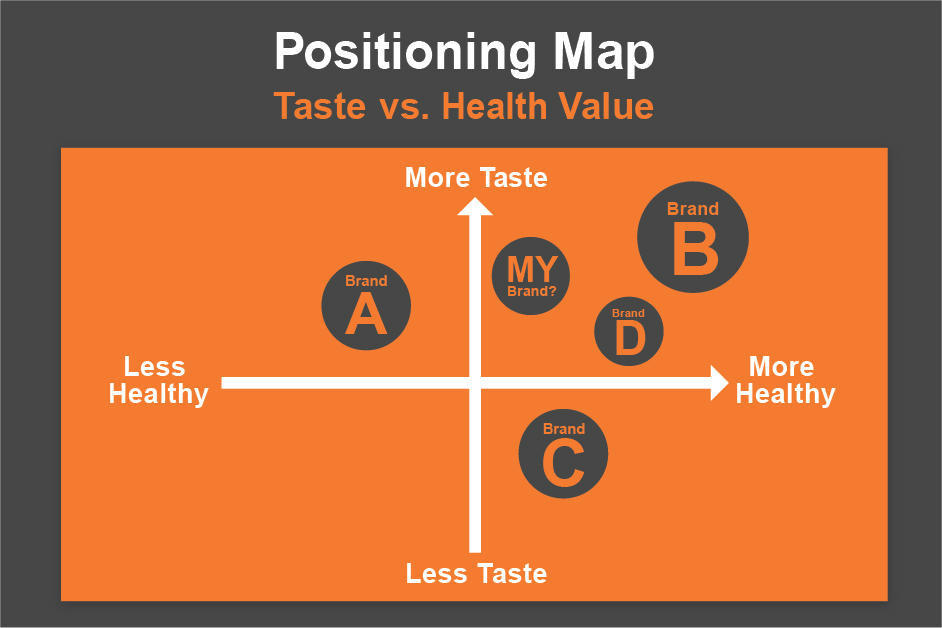 Before coming to the detailed plans, you need to find out where you are in the market as well as set reasonable targets. To understand the market you are developing in and how you will achieve them, you need to draw out the positioning map which includes:
Your competitors: Define who they are, their positions in the market as well as their pros and cons. Normally, their opportunities and advantages are your threats and vice versa.
Your own unique value proposition: Define what you do well and what your consumers need from you.
The place that value proposition locates your business among the patchwork of companies in the market.
Step 2: Identify your target market and buyer personas
After knowing your position in the market, you should now find out whom to focus on and who will likely buy your services. They are also known as your target audience. To explain their characteristics, you should answer the following questions:
Who are the people you are going to offer products to? What are the details about them (age, address, gender, etc.)?
What do you already know about them? What are their problems? How does your service solve those problems?
Are they all similar or different and need to be separated into different personas?
Are they different from the companies your competitor's target?
How are they different from the companies your competitor's target?
How can you reach them? Online or offline?
Once you answer all the above questions, you will know how to sell to them and therefore, increase the number of closed deals.
Step 3: Set goals and objectives
After researching and analyzing the industry and the customer personas, it's high time you should start setting goals for your campaigns.
Your marketing goals should:
Be made in conjunction with the sales team
Be put on a timeline. You should set goals for only a year but also quarter, month, and even week
Be easy and quick to measure and gauge success
Be high-level
Step 4: Create a plan for each tactic
In this step, you will first have to list out which tactics to use to fulfill the goals set from the previous step. When depending on the goals set before, you can easily choose the tactics more effectively.
Then, it's time for you to create a plan for each tactic. Each of them should include:
A tactical plan for campaigns and assets
Channel-specific success metrics and goals
The connection between each tactic and the buyers' journey. In other words, a particular strategy should explain how each tactic works to turn potential customers into actual ones
10 Proven B2B marketing strategies for B2B businesses
Strategy #1: Informative research
In terms of modern marketing campaigns, you can not miss the research process. To know more about marketplace and brand data, you can look at some detailed scientific studies to get more clues and generate more informed decisions. Thanks to these studies, you can gain information and an objective basis to prove your marketing plans as well as useful baselines for evaluating your results.
Customer research will help you better understand your customer and then build up more suitable products to serve them.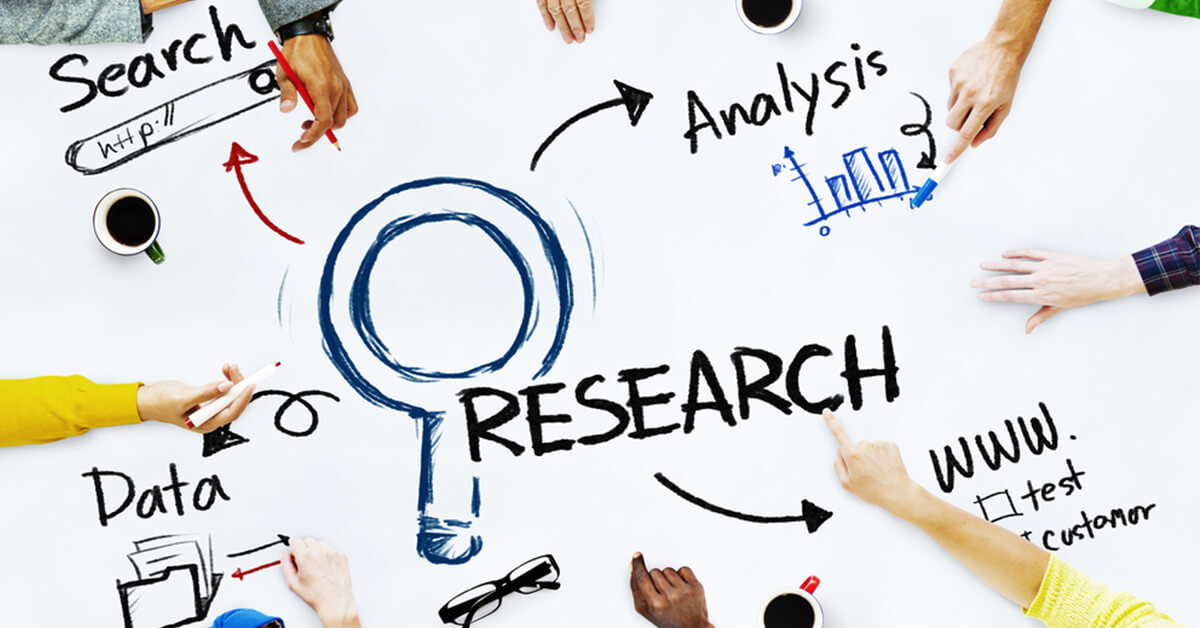 When it comes to market research, you will easily get in-depth data on how your processes are performing. In particular, from which aspects of your company are working most effectively to which services your firm should offer to bring to your customers.
Many statistics have proved the importance of informative research processes. In fact, businesses that have carried out systematic research before will get success better and more quickly. What's more, they can generate up to two times more profit than their rivals who do not conduct research.
Strategy #2: Specialization
This strategy is also known as niche targeting. That means businesses should be careful in targeting a niche. Targeting niche is the place of the industry that you understand most thoroughly. In this place, you are an expert and leader who cannot be replaced.
Specialization helps you identify correctly and quickly what your company is doing and prevent you from taking part in any competition. A specialization is a differentiator that proves itself.
Strategy #3: A successful website
Coming to the professional services marketplace, a strong website is an important part of all online businesses. A successful website should not be created as a digital billboard or brochure, but the place presenting your online performance. Having a strong website means that your companies can easily build up good relationships with your customers and first impressions to drive more sales.
Nearly 80% of the customer will look at a service provider's website before considering using its service or products. As you can see, a website plays a vital role in building visibility. When looking for information about a firm, potential customers tend to find its website to check out. Therefore, a strong website allows you to show your firm's expertise and be well-known throughout the marketplace.
If you are going to use this strategy to be more successful, you should focus on the following factors:
Content: It is the most important part of a website. To nurturing leads via content, you should create robust educational content as well as targeted offers. You will find that your company is getting closer and gaining higher brand engagement thanks to carefully prepared content.

Designing: Besides the content part, you should also take care of how potential clients will view your content, which is design. If you have professional graphic design, you can easily influence your audience's opinion and aid recall. What's more, the design is a great way for your business to highlight the style and image of yourself, which helps you stand out from rivals.

Usability via various devices: This factor is also crucial. Only when your website is available for a wide range of devices from desktops to mobiles will you attract more audience. You need to focus on creating a responsive design so that your website can automatically adapt to serve multiple different devices of customers. Nowadays, more and more people using mobile devices due to their convenience, so responsive design is even more critical.
Strategy #4: Email marketing
There is a fact that more than 90% of B2B businesses use email marketing strategy. That's understandable since this type of marketing can help marketers reach individual customers and business customers. The mechanism of B2B email marketing strategy is using engagement, which turns subscribers into leads and closed customers.
When creating an email marketing strategy for a B2B business, you should learn what the audience expect from your emails. Different from B2C customers, B2B customers will not care about emotions and entertainment content but look for logic and positive ROI. That means what they focus on is how and what your businesses can bring to them and help them. So, you should build up an email marketing plan that resonates with your business customers and show what matters to them.
What's more, email marketing is a great way to share your brand's content. More than 80% of B2B marketers use an email newsletter as one part of their content marketing program. 40% of B2B businesses think that email newsletters take the most important part among other methods within their marketing plans.
However, having a successful email marketing strategy is not easy. You should know how to prevent yourself from spamming your customer's inboxes. You can also email marketing automation app or services, such as AVADA Email Marketing app to maximize your email marketing efforts. Let's follow the most effective email marketing practices, which are presented below:
Creating attractive subject lines
Having enticing subject lines means that you have gained 50% attention to your audience. The subject lines play a crucial part to hook your audience with just some short words. You are highly suggested to spend as much time as possible creating your email subject lines so that there will be a higher chance that your audiences will open and read the whole content.
Using fewer Call-to-action
Call-to-action which is CTA has been overused by many businesses. When opening an email and seeing two, three, or even more CTAs, customers will feel confused and do not know what to click. Finally, they will probably choose not to click anything and even ignore the emails. We hope that you will not have the same mistake and focus on only one CTA per email. In this way, your audiences know exactly what you are doing and easily make a decision.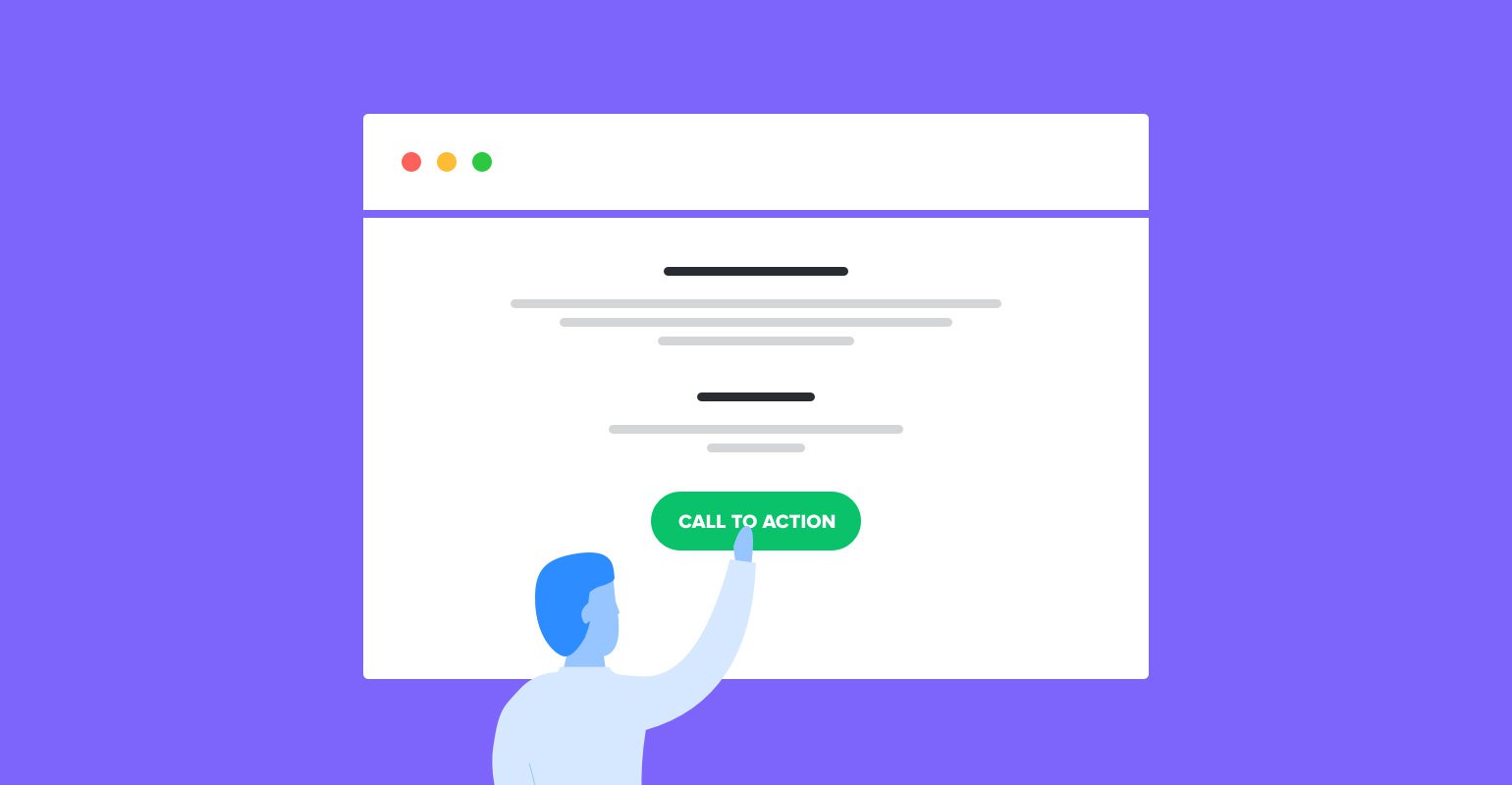 Creating email list segmentation
Even when you have targeted customer groups before, you cannot prevent yourself from having data of those not appropriate for your content. So, to reach the most relevant audience, you should have an email list segmentation. B2B customers will prefer emails with higher quality instead of quantity. Segmenting will help you relate to your customer better and create a higher brand engagement since they will see your effort to listen to them.
Being aware of the responsive design
More than 80% of email users open their daily inboxes with their mobile phones. Therefore, make sure your email designs are responsive for mobile version so that your customers can view your content correctly.
Strategy #5: B2B content marketing
As you know before, B2B customers will care about expertise and logic. B2B content marketing is exactly what you should look at. Stop interrupting your customers with promotion material sent every day but adding valuable information by using content marketing.
Content marketing is the main factor in online marketing. Many businesses consider this strategy the most important and effective online marketing method for their firms.
Most importantly, content marketing helps improve the SEO process which is related to what your customers are searching for. You will indirectly allow them to look for new information about your website and content, leading to brand engagement.
For those who do not know, business decision-makers tend to prefer information from a post rather than an ad. Therefore, when you decide to start creating content, remember the following notes:
Creating a business blog first. This will be the place where you post all your content, and your customers visit to get information.
Spending more time and effort on content marketing than traditional advertising strategy.
Creating valuable content that varies more than the one you have seen as an individual customer.
If you find SEO quite complex and evolving discipline, don't worry since we have presented two primary SEO components below, which will help you easily understand.
On-site SEO
This component means you should highlight and use targeted keyword phrases to present the concepts on your website, which may attract your customers. These keyword phrases will be about your services, expertise, or the market you are within.
Using on-site SEO, you are telling search engines like Google or Bing what your website is about. In this way, search engines will display more relevant results to searchers. When a customer looks for information or knowledge related to your area of specialty, he will see your website and your company.
Off-site SEO
This means the form of a link to your website will be taken via outside engagement. For example, guest posts in other publications. When doing this, your site will receive more authority who is regarded as a widely recognized leader in your area of specialty.
When your site gets more high authority and relevant websites link, search engines see your website as more credible and give you higher rankings.
Strategy #6: B2B social media marketing
Social media marketing is understandably one of the most effective online marketing strategies, especially for professional services providers.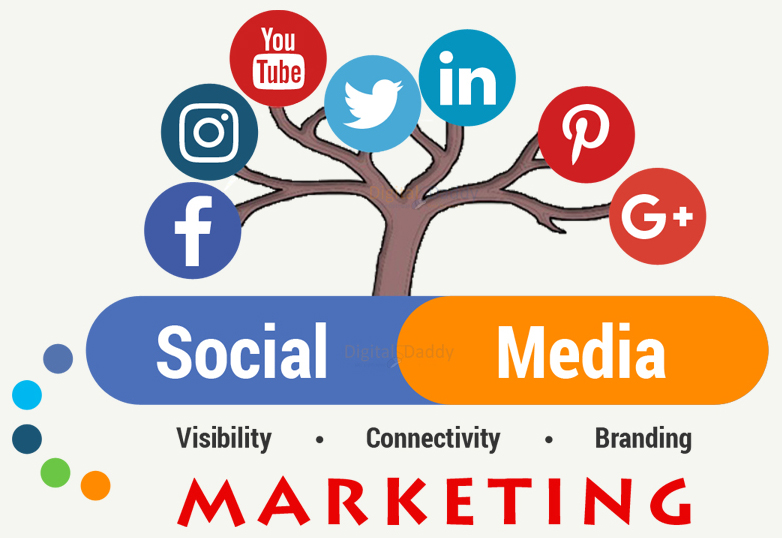 More than 60% of customers will check out new service providers via social media channels. But social media marketing is not only for individual consumers but also for B2B business customers. Social media is a more widely used source of information than normal referrals and recommendations.
When it comes to expertise-based referrals, nearly 20% of them are made on social media. That means these channels help increase the reach of your image, recognition, expertise, and content. Using social media channels effectively, you have a chance to network and connect your firm with helpful contacts and influencers.
However, since all businesses look at social media channels, it is harder to have an effective strategy via them. There is a long sales cycle and longer chain of command so you will find it challenging to connect with business customers. In fact, do not expect to convert the highest number of leads via social media marketing like SEO. However, this will help you build brand awareness and be useful for long-term purposes.
By using B2B social media marketing, you will receive an online personality and humanize your business. Not only will you easily connect with a potential audience, but you can also effectively share your content and boost your brand expertise. If you take social media marketing as one of your main marketing strategies, it will not disappoint you though your social media accounts might not convert as frequently as your content or email marketing.
Strategy #7: Advertising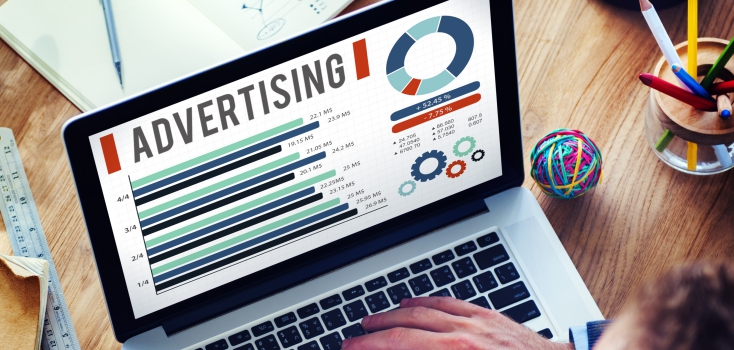 Advertising strategy can be conducted on multiple platforms. They may include:
Industry publications and websites
Social media
Search Engine Marketing (SEM) – Google Ads, as well as Bing and Yahoo
Retargeting (For those who don't know, it is a technology based on the cookie using a basic JavaScript code to follow your audience across the Web and serve relevant ads.
Advertising plays a role in promoting your products or services, driving content downloads, and increasing your expertise and visibility. Nonetheless, you should not use the same forms of advertising for all professional services. Instead, each service has its best-suited forms of advertising.
If you want a platform where you can easily and directly get appropriate industry audiences or where you can get more conversions, higher click-through rates, and lower cost per download, let's use LinkedIn, retargeting, or other industry-focused advertising.
If you use SEM which is also known as Search engine marketing, you will find it more expensive and difficult to target for professional services' purposes.
If you use Facebook ads, you will have to pay more since it is used at a lower rate by professional services buyers than other social media networks.
However, it does not mean you should not use Facebook or SEM because there will be many variations of each of these advertising types. These advertising types' success will depend on the budget, ad purpose, targeting, and the industry niche of your business.
Strategy #8: Referral marketing
Referral marketing is different from what you always assume. This strategy is not only for B2C but also for B2B businesses like you now. In fact, more than 80% of service providers receive a referral from a person or company who is not a target customer.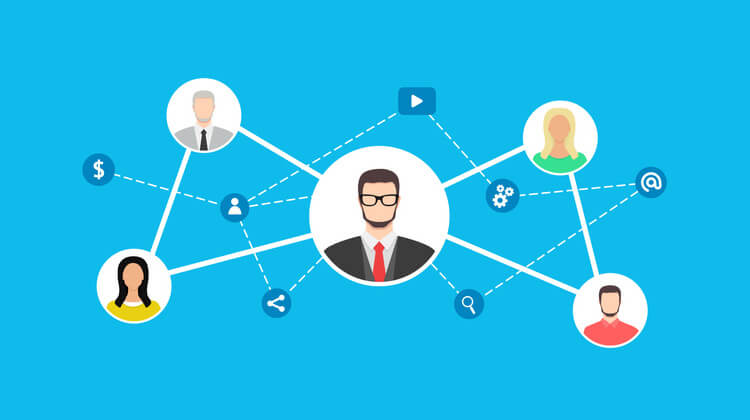 So, how to get referrals? You will need to improve the reputation of your business for specific expertise.
Building a strong reputation is not easy. You have to combine all the tactics suitable with relevant content to create a brand with a widespread reputation for the specialty in your area. What's more, you can also, therefore, have a better understanding of your expertise among audiences who are not your partners or customers before. Once you have powerful brand recognition, you can easily gain referrals and new B2B business customers.
Strategy #9: Marketing automation
For those who do not know, Marketing automation is a strategy when you don't need to carry out high-touch and repetitive manual processes but an automated one. This plan is based on technology that will take all of your online marketing channels into only one centralized system. Therefore, you can easily create, manage, and measure marketing programs and campaigns.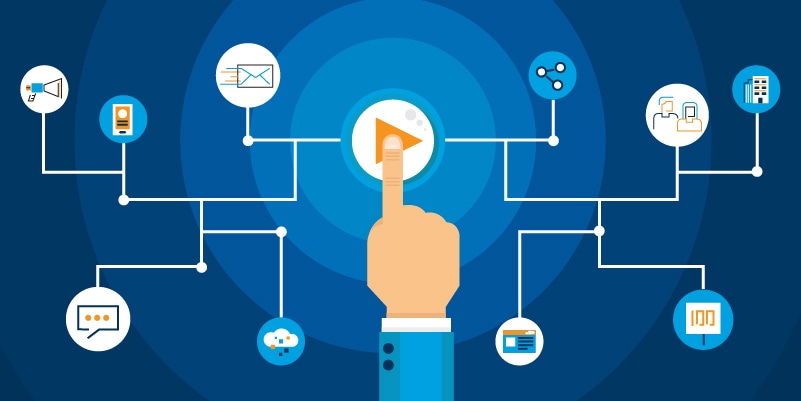 However, before applying a random marketing automation software, it is important to note that not every software is suitable for you. So, spend time selecting the correct marketing automation software for your business. Research more information about this software, especially the size, complexity, and scalability, so see whether they are a good match for your demands or not.
Besides Automation software, you can also use CRM, which is a crucial one. CRM is also known as Customer Relationship Management. Thanks to CRM, a business can track and organize opportunities as well as customer data. This software is especially helpful when you have sophisticated operations and much data. CRM will help you keep organized and connected.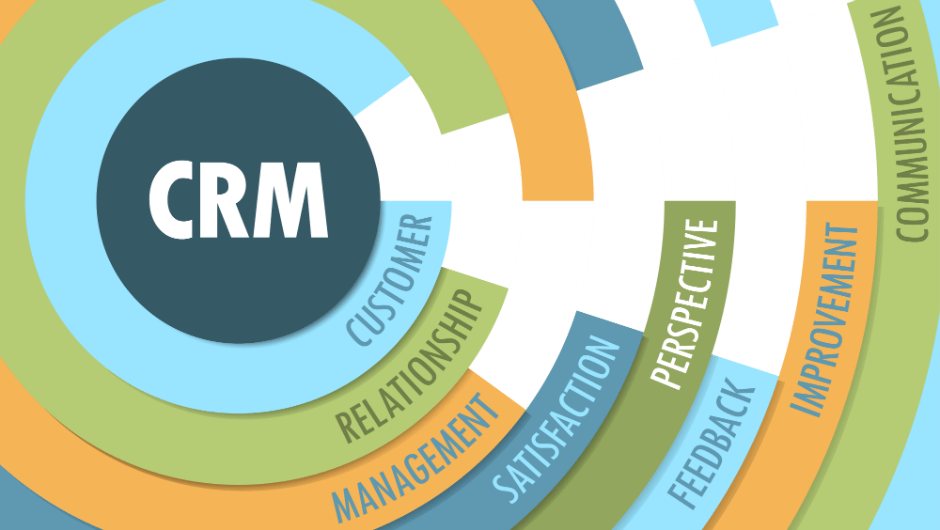 In particular, a CRM will be like the database, which includes all the data you collect about opportunities, customers, and specific interactions with them. Employees from different business departments can access and enter the needed information, and it will be stored for later purposes.
Strategy #10: Event Marketing
Event marketing is long recognized as an effective tactic, and it is still relevant in 2020.
When coming to the digital world, every company wants to build brand engagement with their customers. Therefore, building personal, face-to-face connections via events is a great choice. Event marketing may be the most effective channel if you also want to reach this goal.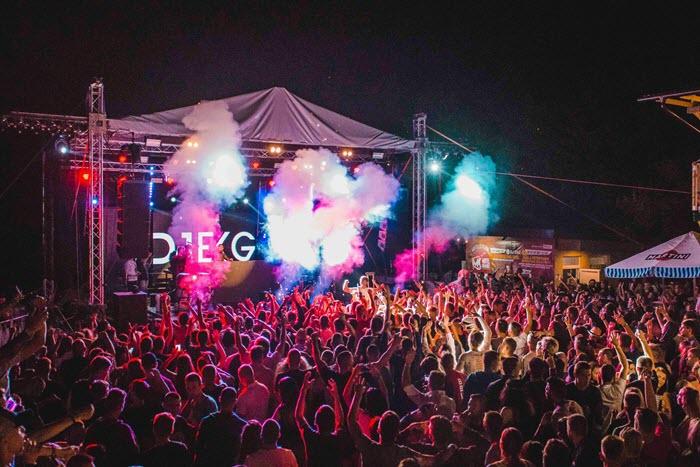 Thanks to event marketing, businesses can easily and quickly close deals. Indeed, more than 50% of business owners try event marketing since they think this strategy can generate higher ROI than any other channel or plan.
Suppose you want to apply this type of marketing strategy but do not know where to start. In that case, you can look at the following list, which is said to be the most popular and effective types of the hosted event according to Harvard Business Review Analytic Services:
One-day conferences
One-day seminars
Product training sessions
Business or channel partner events
Thought-leadership workshops
VIP meals
One piece of advice to you is starting with small events; first you are a newbie in event marketing. The goal of businesses is building relationships so let's focus on offering value to audiences instead of the event size. When you get enough experience and skills related to marketing, you can look at bigger events later.
How to decide which strategy to use?
There are multiple B2B marketing strategies, and you find it confused to choose one to apply. So, let's follow the below guide to go in the right direction and get the most out of your efforts.
Use more than one strategy
As you can see, each of the plans on the list above has its own advantages and drawbacks. In fact, you will approach a different customer base with different personalities, preferences, and also shopping behaviors.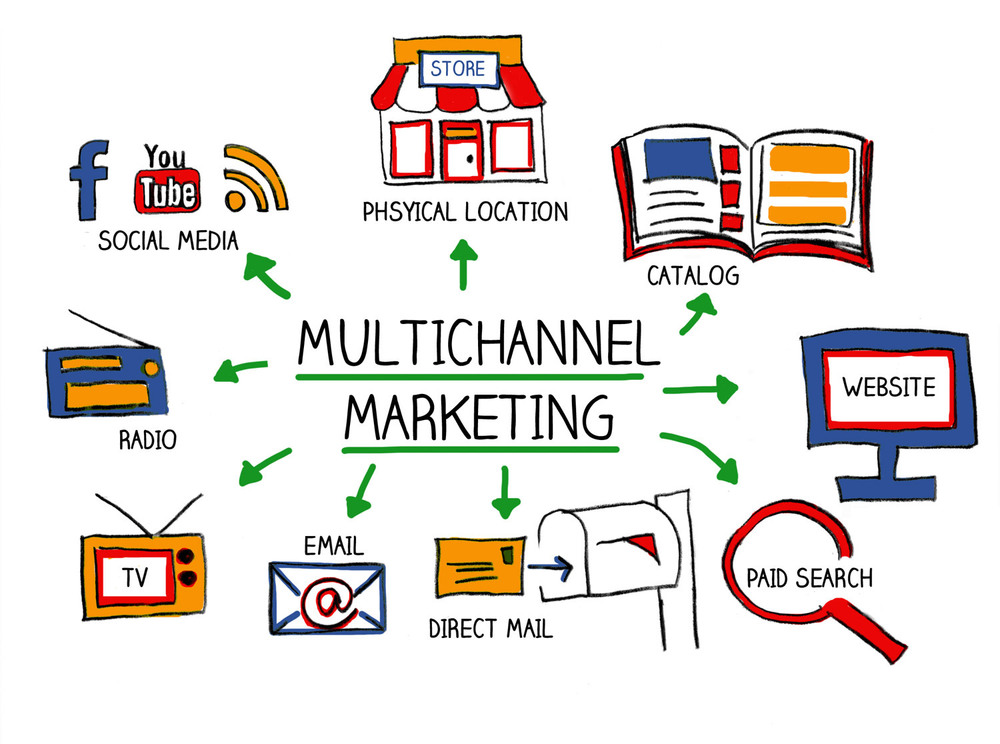 Using just one marketing strategy is just effective if you reach out to only one type of potential customer. Instead, why don't you apply a multi-channel approach to reach as many buyers as possible and satisfy them as well?
Be free to test before applying
Yes, we have suggested you use many strategies to build the customer foundation to be bigger. However, only when those strategies are suitable, will they be effective.
Therefore, it does not mean you need to put your company on every channel. There will be some channels that bring about more success, but some will not. SEO and PPC are great for almost all businesses, but it does not mean it works well for you.
Be free to test before applying. You should have an in-depth knowledge of your strengths and weaknesses. Then, go into your testing mentality and keep thinking about iterations you can make. Those data will be very helpful to make your campaigns even more swell.
Take care of your target customer
Firstly, you need to target your customers who will likely buy your products. Then, learn to know them clearly by talking to them, listening to their feedback. What you get from them will help your business shape your products and marketing efforts.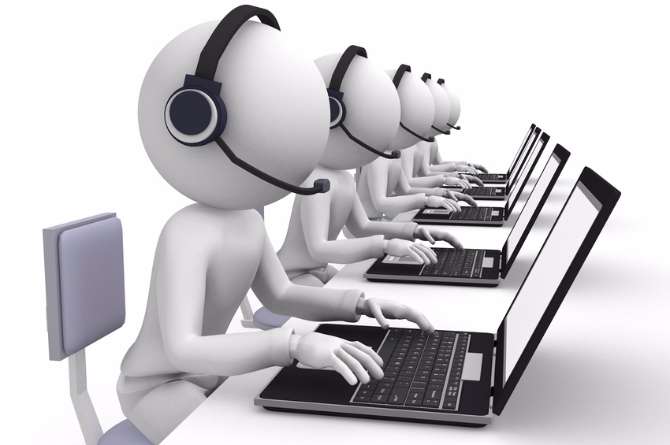 For instance, you can set a fixed schedule every week to have a call with your customers. By just 30 minutes to 1 hour, you have now learned how they shop and make a purchase, the channels they are in, and the buying behaviors.
Trust your data
You are always suggested to listen to your team to make decisions, right? But in terms of analyzing online performance, you should trust your data instead. The numbers will tell you which channels are getting the best click-through rates, the lowest customer acquisition costs, or the highest-value customers. With these data in hand, you will know clearly how your business is running and what changes need to be made.
How to execute a B2B marketing strategy effectively
After knowing the latest and most effective B2B marketing strategies, it is time you should execute them correctly. Only when you properly carry out your plans will those strategies be effective. The five-step guide below will tell you exactly what you need to do to execute the strategy.
Step 1: Identify your target customers and their behavioral personas
Many B2B businesses misunderstand that their company names or job titles can identify target customers. In fact, their professions show nothing about their behaviors, shopping routine, motivations to buy things, or how they react to online marketing content.
You should not depend on just the careers to find out who the target customers are because they can be attracted and engaged by different things. What's more, your B2B marketing campaigns will not look at only one person.
Therefore, to identify your target audiences, you should find out the following information about them:
What are their general demographics?
What are they interested in?
What motivates them to use your services?
What can you do to solve their problems?
What is their preferred method of communication?
To gather this information, you can make use of Facebook's audience insights and your own Google Analytics data. You can also use lead generation quizzes to help you better profile and segment potential customers.
Step 2: Identify your weaknesses by using a digital competitive analysis
The weak points of a company may be the strengths of its competitors. Therefore, to identify your weaknesses, you need to have a digital competitive analysis which includes the following things:
The quality of the website where you look at the speed, mobile-friendliness, sitemaps, crawlability of the websites.
Search engine real estate evaluation where you identify the current search results rankings, content authority, and even search opportunities.
The quality of marketing content which may include whitepapers, e-books, email newsletters, and more.
The quality of online advertising action via PPC and social media channels.
The satisfaction and interest of the customer as well as the employee. It also includes reputation gauging.
The product, service, and value proposition. When evaluating it, you will look at the sales funnel that you and other rivals within the market are encouraging potential customers down. By doing this, you will find out the solution to gain more opportunities and higher sales.
After carrying out a complete competitive analysis, you will have all the necessary information on your strengths, weaknesses, threats, and opportunities under the digital marketing view. This analysis process is called SWOT. In this way, you can easily close any gaps and get ahead of your competitors.
Besides, before launching a B2B business strategy, you can also look at another analytical tool: PEST. PEST analysis stands for Political, Economic, Social, and Technological elements that can be used to examine the external impacts on a business's performance. Slightly different from SWOT, while you examine impacts from the company itself, PEST analysis allows you to dig into the environment outside your business.
Step 3: Identify your goals and objectives
Now you have known what your strong and weak points are. In this step, you should list out what points you need to pull ahead of your rivals. Establish your goals and objectives, note them down, and review them frequently.
Step 4: Match your goals to the suitable marketing strategies
After finding out what goals you will reach out, it's high time to match each of them to the most suitable B2B marketing strategies.
For instance, if you find that your reviews are bad, you should focus on the customer retention bucket. If you want your brand to have engagement with the customers and attract them to visit your store, you should prioritize demand generation. Or, if you want to boost the leads, let's look at lead generation.
Step 5: Track the campaign and test new strategies
Basing on the data and analytics, you should track your marketing campaigns and test new strategies on them. Then, let's adjust the campaigns based on the tracking and testing process results so that you can generate a better campaign. Finally, repeat the process until you get the best result.
Some business owners face problems of not fully utilizing analytics or being overwhelmed by data. If you also suffer from this issue, let's identify which metrics matter. But first, let's find out the definitions and differences between a metric and a KPI (Key performance indicator).
Metric: A metric is a number
KPI: A KPI is a metric that represents the overall business success.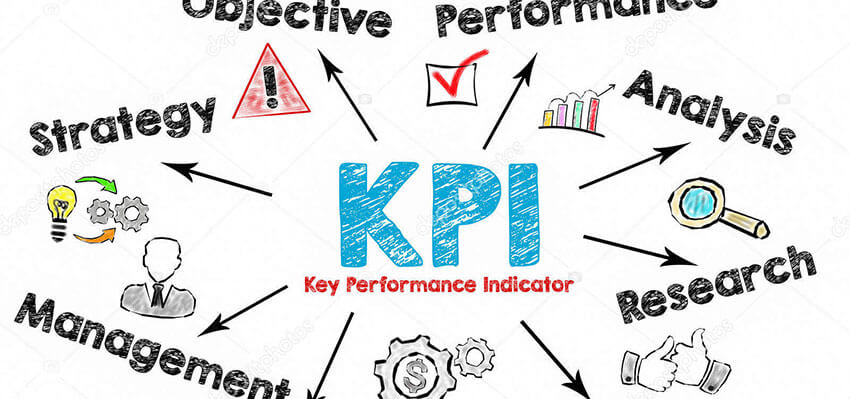 Metrics have the mission of help forming a specific campaign. However, only some of them can really help you adjust and refine the marketing strategy. When it comes to bounce rates, page views, time on page, new visitors, and search rankings, they are all metrics.
Among multiple KPIs, the following ones are what play an important part in your B2B marketing strategy:
Total sales
Leads
Revenue
Return on marketing investment (ROMI)
Lead-to-sale conversion rate
Booking rate (from calls)
Cost per lead (CPL)
Final Thoughts
Now you have known the most effective and newest B2B marketing strategies. However, it is important to note that there will always be something new to try or experiment with this type of marketing. Therefore, what we mentioned above is not a fixed recipe for all businesses. You are highly recommended to try them out with your companies to find out whether they are suitable and effective or not.
Hopefully, this post has given you enough knowledge related to B2B marketing, which may help you get started on your own marketing strategies. If you are not clear about any part, be free to let us know in the section below. Share this article with your friends and visit us for more if you find it interesting. Thanks for reading!
---
Mike is a content writer at Avada, with a love for video games, gadgets, and software. He has been writing about the industry now for over 7 years. He likes to keep up-to-date with the latest software releases. He's also an avid reader, and he enjoys spending time outdoors with family and friends. When he's not working, you can usually find him playing video games or exploring new outdoor activities.
New Posts
Stay in the know
Get special offers on the latest news from AVADA.