What is an Internal Analysis? GAP, SWOT & The Importance of Internal Analysis
Before designing a specific plan to advertise a product or promote the business, it is crucial to do informative research digging into every aspect of the company. Besides external elements like customer insights, environment, or competitors, business owners also need to care about internal analysis, which provides essential data about the organization's competency, cost position, and competitive viability in the marketplace.
Knowing its importance to businesses, we have this post today that will cover the definition, guides, and reasons why you should conduct internal analysis. If you are about to develop strategic planning objectives to grow your company or advertising campaign, let's dive in!
What is an Internal Analysis?
Internal Analysis is basically an examination of the internal factors of a company within its industry. Data that is taken from the internal analysis will bring about more knowledge of its basic competencies and the desirable improvements. Relying on this type of information, businesses will know what to do to meet customers' demands and interests in their target market.
Now, let's take a better look at what internal analysis focuses on.
The internal elements that were mentioned refer to the strengths and weaknesses of a company. The strengths are what a company can do better than others, enabling it to take advantage of possible opportunities existing in the market. On the other hand, weaknesses look at the company's minus point, indicate future threats, and prevent the firm's available strategies.
Different from external factors that vary according to environment and competitors, internal factors are considered controllable factors. That means the company has an impact and control over these factors. Being personal and physical, internal factors can be changed and modified by the company itself.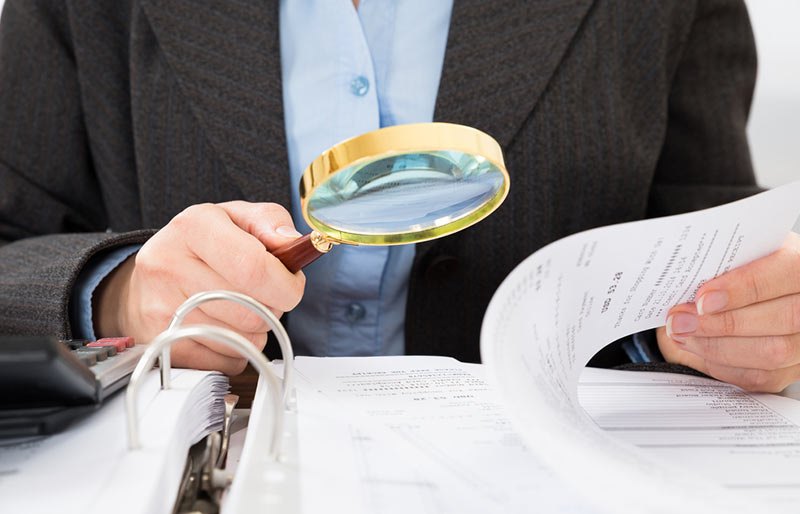 Internal environment includes the individual resources and capabilities of a company. They might be:
The technology, patents, designs, financial, managerial resources, and more.
The business's ability to generate superior quality, organize supply chains, and access to the input.
Intangible assets (company's name, company's image, foreign tie-up, and more)
Internal aspects can be evaluated since they also consist of functional areas of marketing, finance, production, human resources, research and development, and general management.
When doing internal analysis, business marketers identify the competencies of their companies to take advantage of opportunities and solve the problems resulting from the threats. Once they know their competencies, new ideas and strategies can be created to improve the product and grow the sales.
It is essential to determine a company's strengths and weaknesses before setting up or changing anything of the strategies. By conducting the internal analysis, managers and marketers will have a better knowledge of what devote to sales, prices, profits, market share, or the relations between them and other essential aspects.
Sometimes, two competitors working in the same industry and targeting the same customer group share the internal strengths and weaknesses. However, most of the time, they have a different internal environment.
Read more:
The Importance of Internal Analysis
Internal analysis is suggested to all business managers since it results in a total understanding of the company is working well and the shortage and gaps. From then, businesses can develop strategies to stop possible threats and alter the identified weaknesses. In particular, here are the reasons why you should conduct an internal analysis.
Determining strength and competency
One key reason you should use an internal analysis is that it provides you with data about your firm's level of strength and competency. It is important to know what your superior characteristics to focus on.
When a company invests money in updated technology systems and equipment used to fulfill their work and product the services, they will find it easier to increase sales and planning strategies. What's more, the strength and competency of a company can be determined by analyzing its expertise, capabilities, and resources of the organization itself. The more solid the brand identity is, the stronger the competency will be.
Determining organizational weaknesses
Opposite to the strong organization, the weak one hardly applies updated technology. They are regarded as weak when they don't have enough expertise, and their assets are defective.
In addition to the strengths, the internal analysis also identifies organizational weaknesses existing within the firm. That is, it will help managers figure out which aspects of the organization need improving and altering and which goals are not being realized.
When the shortages and minus points are indicated clearly, you can take a look at your planned strategies and make possible changes to get over wrong objectives and get rid of organizational weaknesses that stop the company from developing typically.
Determining cost position and opportunity
Additionally, an internal analysis can identify the cost position and incoming opportunity of a business.
When it comes to cost position, it consists of the business's ability to gain profits, manage resources, and transfer special value to its consumers. Their competitor often unmatches the way they fulfill those missions. When conducting an internal analysis, business managers will have a chance to find out the cost position of their firms within the industry market and their possibilities to approach and engage new opportunities in the intended environment.
In terms of new opportunities, they may be capital business relationships, future relationships in overseas markets, and acquirement of the potential competitors. Using a detailed internal analysis means that you have a better understanding of the way you prepare and the specific strategies to take advantage of opportunities for business growth.
Predicting approaching threats
The higher you are in your industry's position map, the more threats you have to suffer from. To maintain your business's position in the long term, you have to be always aware of it since this is an ongoing task.
More and more organizations take a step in your market to join the competition. While the newbies easily get attraction from consumers thanks to their innovations and potential to quickly develop, old companies like you might find it challenging to hold the position firm.
What's more, the world is changing dramatically with multiple new trends and events. They can bring opportunities to grow businesses, but sometimes they are approaching threats.
That's why business managers should have an internal analysis that will provide them with useful information predicting the rising chance of risk, which will help you promote your strengths, prepare for threats, and keep your company developing. With the help of internal analyses, you will surely be aware of changes within your market, the economic, technological, political, social factors, and even strategies of your rival businesses that can damage your marketplace position.
Determining competitive viability
Finally, an internal analysis that is set up well can help you discover the competitive viability of you in your marketplace.
A company is considered competitive and viable when it has the services or products that other competitors find hard to match. A competitively viable company directly force its competitor business to change their strategies and make more moves to get the products that are as good as its services. Those competitively viable companies often apply edge proprietary technology to their supply chains and enforced quality control standards.
A competitively viable organization often own high intellect human capital for themselves when it comes to human resource factor. They are well-qualified and skillful, whom are the best employees having excellent expertise and innovations devoting to their generating operations. What's more, the competitively viable businesses also have consistently increased sales, climbing market shares, and own high-efficient supply chains.
An internal analysis should be used to identify your supplier network's success and performance, brand credibility, customer trust, and sales level. That information taken from a detailed internal analysis can be used as an essential metric to adjust the existing business strategies, improve the quality of services, and turn into a stronger participant in your industry competition.
GAP Internal Analysis
What is Gap internal analysis?
Gap Internal Analysis is a review to determine the gap between the optimized allocation and integration of inputs and the current allocation level. Easily put, Gap internal analysis refers to the following tasks:
Comparing the latest level of performance of the firm or strategic business unit with the intended objectives.
Identifying, advocating, or recording the different changes in business demands as well as possibilities.
Via the data from Gap internal analysis, businesses will know when and what to do to adjust the existing strategy to reduce the gap, especially when the business has not performed well to approach the set goals.
The main factor Gap internal analysis look at is any areas having opportunities for business growth. That is, people doing Gap analysis will spend time on the gap between actual or anticipated values and the values that business is looking forward to reaching. The gap in business performance, or Performance gap, happens when the organization cannot fulfill the objectives that are already set.
Once the Gap analysis is done well and effectively, businesses can draw out the best campaigns or business moves to close the gap. In case the business managers don't start creating new strategies to close the gap, the internal gap analysis means nothing.
You must have heard about the five-year objective or ten-year objective, right? They are often set by companies when they want to plan for their future results. To meet that set goals, they often work hard to discover where and how to reach them via the current performance level. Then the variance between the business of today and that of five years or ten years later will be the gap.
That's how the performance gap is found. When deciding to have a gap internal analysis, business managers or marketers often make a comparison of the predicted level of sales and market shares of the company and the level of profit that the shareholders are expecting to gain.
Four elements of Gap internal analysis
The action of finding the gap between the current performance and the desired goal is also known as planning gap. To plan the gap well, business people need to consider the four elements as follow:
Element #1 - Product-line Gap: This is a portion of the gap that is decided by each product within the whole product line.
Element #2 - Distribution Gap: When this element of gap happens, it must be due to the defective distribution process.
Element #3 - Usage Gap: This kind of gap results from the lack of usage of the products or services.
Element #4 - Competitive Gap: Lastly, this element of the gap is because the business fails in setting and promoting the marketing strategies, which leads to the loss of sales to their rival businesses.
Some businesses face all of the above elements of the gap, so they need a unique set of actions to close the general gap.
Steps in Gap internal analysis
There are three steps in conducting a successful gap in internal analysis:
Step 1 - Determining the current strategy: Let's predict the environment that the current strategy is depending on and identify it.
Step 2 - Predicting the future: Here, you should think about the incoming environment and look back on the assumptions and predictions that you have made in step 1. Are there any differences? What are they? Is there any gap?
Step 3 - Analysing the significance of the gap: After recognizing the performance gap that exists, you need to assess the level of this gap between the current and future environments for the company. Identify to see whether it is worth making changes in set goals or not. If there is a change in strategies, will things turn to the positive side? Will the changes in strategy reduce or close the gap?
Read more: What is a Gap Analysis?
How to conduct Gap internal analysis?
When it comes to what Gap internal analysis review, business managers should take into account business-level strategies, functional level strategies, corporate-level strategies, and environmental position.
To prevent yourself from making the wrong changes that your consumers don't expect, you should spend time finding out whether the performance gap exists. Therefore, before adjusting any areas of your strategies, ask yourself the following questions first:
Is there any gap existing between current business performance and the state of affairs that your business is expecting in the future?
Is this performance gap worth noticing, or it is just a small one that you should not pay too much attention to?
Are your staff and the whole organization stimulated enough to close the gap with you?
Are you planning something to reduce the gap? Or do you believe that there will be potential ways to close the gap?
When noticing the reasons leading to the failed performance are spread throughout the firm, Gap internal analysis seems to be the most suitable tool you should use to determine alternative strategies. In some situations, you can also look at Portfolio analysis to trace this failed performance to the business's desired portion instead.
To shorten or reduce the performance gaps, a business manager can take some strategic activities that follow:
Making a small or large change in the current strategic arrangement for the business units.
Including more units to the business portfolio.
Don't hesitate to get rid of defective business units that are doing unsatisfactorily.
Taking care of the business climate and conditions to improve its quality, which is suitable for the existing poor performance.
If you make possible changes to improve your strategies, but the gap remains unchanged, consider your objectives. If they are too high to reach or unrealistic, reducing corporate performance goals.
SWOT Internal Analysis
What is Swot internal analysis?
Swot internal analysis is an important analysis and review of strengths and weaknesses, opportunities, and threats relevant to the internal and external environment factors impacting the success of a business. It is known as S(trengths) - W(eaknesses) - O(pportunities) - T(hreats) analysis.
In this analysis, strengths and weaknesses are regarded as internal factors of a business firm. They may include the financial, technological, and managerial environment. Whereas, opportunities and threats are called external factors while analyzing the firm's performance. Those external factors come from the outside environment, such as new trends, changes in laws, markets, social, technology, and rival businesses' moves.
Strengths and weaknesses analysis refers to the strong points and weak points of the organization itself. In contrast, pportunities and threats analysis focus on the profit and market sales that can be achieved. Strengths and weaknesses are analyzed with an attempt to evaluate the firm and adjust it to meet the demands of the external environment.
On the other hand, what opportunities and threats look at is the profit taken from chances in the industry market or can be lost due to looming threats. That means they are likely to focus on the estimation of the external environment of business. For example, they can review falling demand, new competitors, technology advancements, government regulation, changing tastes and habits of consumers, etc.
Four elements of Swot
You have known what SWOT stands for, now let's take a deeper look at the detailed meanings of strengths, weaknesses, opportunities, and threats:
S - Strengths: It is what a company can do well to get a strategic advantage over rival competitors. Strengths can be the availability of valuable resources or the company's ability to use those resources in a better way than its rivals do.
W - Weaknesses: On the other hand, weaknesses are shortages or limitations of a firm that can bring about strategic constraint or disadvantages. While strengths are the availability of something, then weaknesses are the non-availability of useful resources or the fact that the firm cannot manage the resource to perform particular actions. That is the shortcoming of an organization to do something better than others within the industry.
O - Opportunities: They are not decided by the company itself but the external environment. Opportunities are favorable trends or conditions that a firm can take advantage of to strengthen their brand, position, and sales.
T - Threats: Opposite from opportunities, threats are unfavorable events or conditions that may result in a high chance of risk or cause damages to the organization. Those threats can be severe that the firm cannot be equipped enough to suffer from.
Importance of Swot internal analysis
Swot analysis is an effective tool to determine when and how the business can reach its intended goals as well as discover new products and new market chances. It is not only an internal determination but also an external one that allows businesses to identify the strategic actions to make, which can meet the demands of its business environment.
In general, Swot internal analysis is used with an attempt to:
Find out the weak points of the company in terms of current skills and particular resources.
Profit from the strengths of the business to meet its goals more quickly and easily.
Take advantage of opportunities in the business environment that can bring about high profits.
Identify possible threats to get rid of business hazards.
Focus on the particular areas of the company that are profitable and can be exploited completely.
Focus on the shortages to design more defensive planning to avoid any downfall, especially those related to sales and market shares.
Swot internal analysis refers to the firm's current relations and its environment as well as concerns about the possible effects of the strategy adjustment. As a result, it is suggested for businesses, especially those focusing on corporate, functional, and competitive strategy levels. Data taken from Swot analysis is surely useful and informative that helps business people draw out suitable decisions in changing their strategies. It is because that the organization becomes proactive instead of being reactive. They will seek to handle the difficulties from the environment, which is likely the basic target of businesses' strategies.
Swot analysis does include a more specific type that is known as the organizational analysis. This kind of analysis will look at major elements related to the organization, such as business structure, production process, marketing, financial situation, leadership, personnel, company brand, credibility, position, and more. Swot analysis, on the other hand, reviews economic factors, environmental factors, social situations, political factors, state of competition, state of technology, laws, incoming trends, consumer demands, import, export, foreign exchange issues, and more.
Swot analysis is made when important members of a company (main executives, functional heads, etc.) brainstorm those relevant factors, but it is not a brainstorming session. Swot analysis is more systematic in which a business manager can indicate an image of his firm before they choose a particular strategy. They come together to predict and research the possible elements that can impact the business in the long run. They clarify the perspective of the firm at a specific point in time.
By analyzing the Swot model, business people get a static image of the organization under the impacts of environmental conditions.
Therefore, Swot analysis can help the business in the following strategic actions:
Highlight the strengths that the organization is expecting to take advantage of.
Get rid of weaknesses that force the company to dangers and risks made by the outside environment.
Indicate the shortages in the company's present skills and resources.
Change the negative elements like threats and weaknesses into a new chance to exploit.
Exploit the strengths of the firm appropriately to take the right opportunities within the industry market.
Swot Matrix
To analyze the relationships of four elements of Swot analysis more intensely, experts designed a 2 x 2 matrix to represent them. There are some key points you need to keep in mind before understanding Swot matrix, which are:
Positive considerations are the strengths and opportunities
Negative considerations are the weaknesses and threats
The swot matrix looks at four types of strategies. They are SO, WO, ST, and WT
Swot matrix is considered a matching tool for managers in business analyzing process
The Swot matrix is a conceptual and systematic framework that refers to match opportunities and threats as external factors with strengths and weaknesses as internal factors for the organization. When combining them, they turn into four couples of different strategic alternatives with different benefits.
Set 1 - SO Strategies: This couple is made of the strengths and opportunities. The related strategy is to promote the strengths of the company that are connected to its environmental opportunities. The basis of this strategy is using internal strengths to exploit external opportunities of the organization. This strategy focuses on strengths and opportunities. Therefore, when there's a weakness, the firm using this strategy will try to turn such weaknesses into strengths. Also, when there's a threat happening, the firm will focus on opportunities and avoid such threats instead of getting rid of them.
Set 2 - WO Strategies: In this strategy, the business will spend time getting over weaknesses and tapping its opportunities. It is kinda strange when business doing this strategy will improve the internal weaknesses rather than strengths by taking advantage of external opportunities. To be more specific, when having internal weaknesses in some aspects of the business, the firm will build up such competencies internally. Additionally, they can take advantage of opportunities that are existing in the external environment.
Set 3 - ST Strategies: Businesses using ST strategy will use internal strengths to reduce or eliminate external environmental threats. As you can see, the critical point of ST strategy is maximizing the effect of internal strengths and minimizing the external environmental threats at the same time.
Set 4 - WT Strategies: The last set is called defensive strategies that are used to suffer from both negative factors. They are the internal weaknesses as well as external threats. In this strategy, businesses need to focus on retrenchment, joint ventures, and liquidation strategies to respond to those incoming factors.
Each position within the Swot matrix indicates different objectives and positions of business. That's why the Swot matrix is used more and more to bring about multiple strategic alternatives. Being a strategic tool to plan for the future actions of business before coming up with any changes.
When setting up a Swot matrix, an organization will identify the position that they are at and set the goal of moving from one position to another wanted position in such a matrix. The Swot matrix is often used before launching a particular strategy for a strategic business unit. However, the Swot matrix sometimes also takes place in preparation for the whole company.
Criticism behind Swot matrix
Although Swot internal analysis has multiple advantages, there are still opposed opinions criticizing the Swot analysis, especially the Swot matrix. Here are the most common negative comments about it:
Being a static evaluation of the business, the Swot matrix just looks at a particular time.
Conducting the Swot matrix means that business people are overfocusing a single internal or external element when formulating strategies.
Swot matrix is more about single elements rather than how to reach a competitively viable position that seems to be the main target of a business within the market place.
For that reason, when conducting business analysis to help promote the company, a strategist and managers have to spend more time preparing multiple swot matrix for different periods of time and different business objectives.
Related posts:
Conclusion
Internal analysis is undeniably important for any business. When conducting an internal analysis, business people will have a chance to look into their companies better in terms of internal factors like strengths, shortage, opportunities, etc. Spend time and build for yourself a detailed and useful internal analysis before making any changes or launching any marketing strategy.
Hopefully, this post helps you answer everything you wonder about internal analysis and the importance of it for your business's future. If we miss something, do not hesitate to leave us a comment in the section below. Share it with your friends if you find it helpful and visit our site for more interesting articles.
---
Sam Nguyen is the CEO and founder of Avada Commerce, an e-commerce solution provider headquartered in Singapore. Sam aims to support more than a million online businesses to grow and develop.
New Posts
Stay in the know
Get special offers on the latest news from AVADA.