How to Optimize your Shopify Blog for SEO?
Last updated: October 01, 2023
Shopify Blog is also a content on the page that Shopify store owners can customize and update to attract more customers coming to their shops. Different from other public articles, Shopify Blog shares the writer's thoughts and experiences so that it can easily connect to their audiences as well as customers. Especially for new online sellers, Shopify Blog will be the best choice to motivate their customers. By daily, weekly, etc consistent and quality content, the SEO also can be improved; therefore, Shopify store owners can easily attract more customers coming to their shops. Find out Best Shopify Blog Apps
Building a built-in blogging engine will be a great way to generate more traffic and sales. There is no surprise that online shops should use more on search engine optimization. However, it is not simple for any online sellers, especially beginners to have the tips to optimize their Blogs. Let's continue this article to understand How to Optimize your Shopify Blog for SEO.
Why you should be blogging on Shopify?
The number of blog posts is written every day can reach about 3 million every day, which means that online sellers are more and more concern about their web content. Moreover, this method is also effective to become a marketing tool to stand out compared to other competitors.
Fortunately, the Shopify platform also includes this amazing tool which helps the online merchants to drive traffic and sales to their business. By using Shopify Blog, store owners can develop the convert the readers into sales for their sites. Moreover, without paying any fee, online merchants can design their own Blogs easily. Shopify also helps the users with a nice visual editor and automatic SEO; therefore, online sellers can boost their sales with these posts, comments and tags too.
Although Blog Shopify does not have as much as functionalities as a professional blog site like WordPress, the startups just need basic tools on Shopify. There are multiple advantages when online sellers use blogging on Shopify such as:
Keep readers stay longer on online shops
Increase the satisfaction of customers when they are coming to the shops and discover the sites
Easy to update, remain and manage content on the admin dashboard
User-friendly and easy to understand
How to start a blog on Shopify?
First of all, shop owners should consider what time and which ideas they will need for their shops. From these answers, they can go straight to create a blog easier.
There is an easy way to start a blog with following guided steps:
Step 1: Analyze and choose different opportunities that can create profit. For an entrepreneur, the monetization will be put at first, so this step is essential for any online sellers.
Step 2: Target the main audience who you want to focus on.
Step 3: Decide a platform that you want to publish your blog and build it with a unique domain name.
Step 4: Distribute by laying the groundwork.
Step 5: Plan a strategy to publish a blog.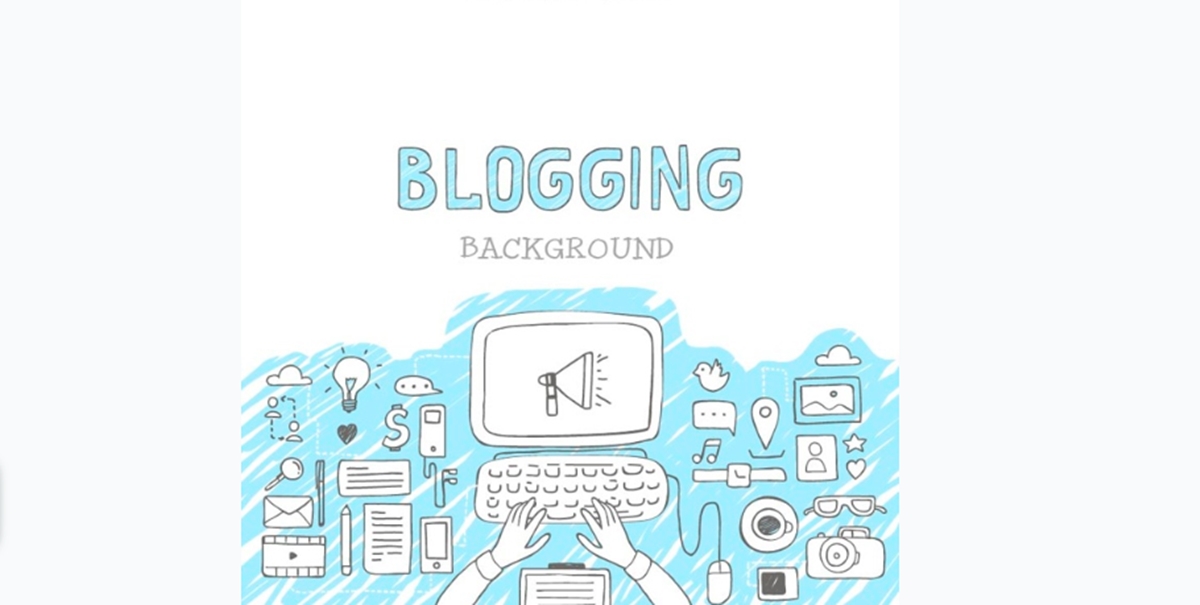 How to optimize a Shopify Blog for SEO?
Any online store owners know that they need to boost their products as well as their brand by a marketing tool as SEO by increasing the web presence with a beautiful frontpage. Without investing in expensive advertising or email marketing campaigns, online sellers can attract more and more customers.
how to optimize a shopify blog for seo to have better eCommerce sites and look with the engaging content. Below are the guiding articles to help online merchants to maximize their blog content for SEO.
Develop a traffic strategy for your blog
It cannot deny the effectiveness of this Shopify blogging with the increase in traffic numbers for online shops. However, there are some reasons, and many eCommerce stores have difficulties with blogging. For instance, the irregular published posts will not be a tool to bring traffics to the sites. It is highly recommended that online sellers should have a strategy in order to get to an effective blog.
The suggestions are:
Adding more value. The content of a blog should include content that targets the key concern of the main customers. Moreover, the purpose is not only to entertain audiences but also educate and share the news with them. Everything that you need to remember is that focusing on what the customers want and need.
Having strong and clear goals. You need to answer a question about what do you want to get from blogging. There are several popular purposes, such as SEO to attract more customers via search engines and social media or to satisfy them to boost sales.
Building the brand. One of the most useful tools to support the Shopify brands is Shopify Blog. By establishing effective Blogs, online sellers can define their voices and create a story to connect with customers.
Be consistent. It takes time for a blog to have a result. You should create at least a blog monthly regularly.
There are some avoiding cases such as:
Be over-hyped sales. It means that Shopify store owners should not push their customers to buy in Blogs because they just want to know more information about the products when they come to the Blogs sites.
Include images of products. The customers will interact more with the product's photos because they easily create written stories, establish contexts and connect stores with customers. These images should be more focus on the content of products and trustful.
Be random and disorganized. Although diversity is necessary for the online merchants to publish, these articles should be fit with your products. This information should not be overlap and connected to your brand. Moreover, they need to be organized into categories consistently.
Focus on high-quality content that is targeted to your audience?
Focusing more on quality content will be the best choice to boost sales because they can approach more to their main customers. Shopify store owners should pay attention to what their target customers really need and want. Moreover, developing compelling blogs instead of just customizing the online theme helps the users to improve their interaction and satisfaction too.
In addition, the more the shop owners spend time on better quality as well as SEO, the more shoppers can find your site. Therefore, shop owners are necessary to create blog posts to match in both the title and the content.
Do keyword research and utilize keywords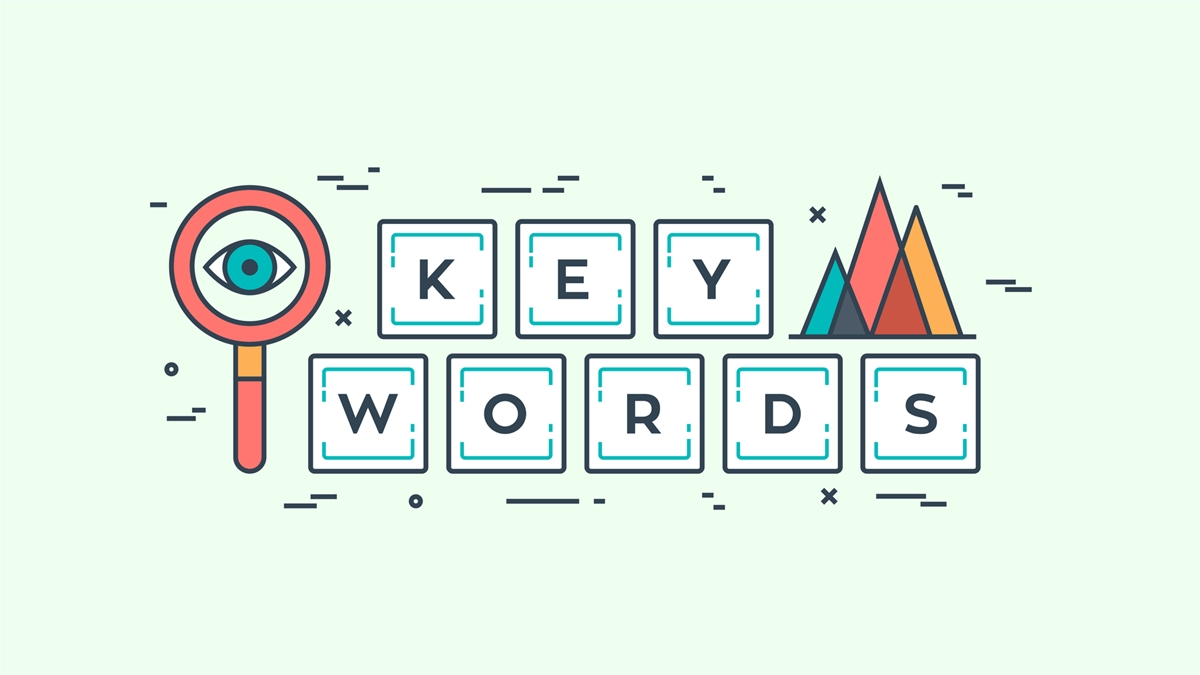 Keywords are one of the most key terms for any online merchants who want to achieve their business's target. When the Shopify store owners choose the valuable, relevant keywords for SEO, it is easy to achieve target customers. The good keywords have the best impact for search engine crawlers to boost the rankings.
There are two main places to include keywords such as title headings and subheadings. Introductory sentence concluding paragraph Anchor text (text you hyperlink to other related pages on your site). With the title tags and meta descriptions, it is possible for online merchants to engage their customers. However, some cases that the online sellers can let their title or their content with so many keywords, which makes them difficult to read. Moreover, it also not only makes your blog's reader irritate, but you also can be penalized by Google.
Therefore, it is essential for store owners to have some tricks by keeping reading this article. FOr the new sellers, the keyword ideas can come from Google's Keyword Planner. In addition, Google Trends can be one of the effective tools for them to discover about the popularity of keywords.
Or you just need to search an expected phrase on Google, which allows you to know who is your competitors and how they transfer this information. To be unique and competitive, the content and keywords should be specialized and more detail.
Heading/Meta tags/Alt tags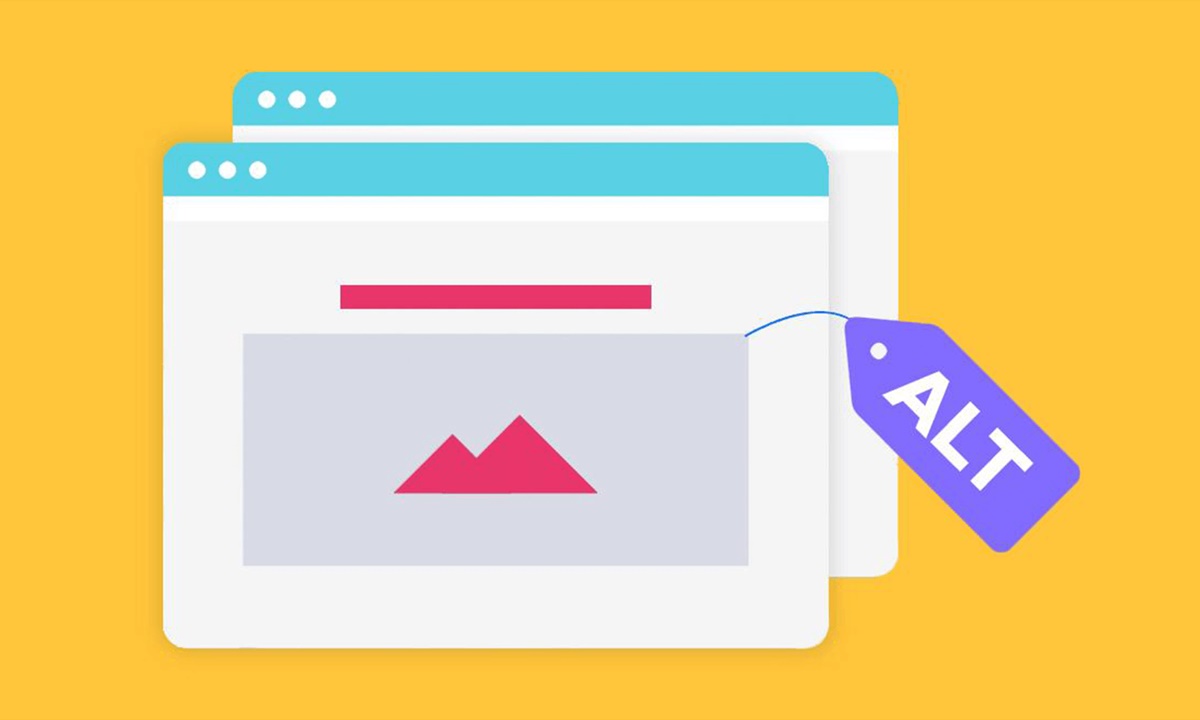 Besides, the title tags and meta description tags also play important roles. It's also important to spend time crafting for each post. Title tags should fit within the recommended character count of Shopify and make it clear what the post is about and what questions it will answer.
The meta descriptions are a great method to entice searchers to click your listing in the search results page and illustrate your authority on the topic.
Focus on Long tail searches
Long tail searches is a way to create content ideas that elated to your products or services that bring customers to the sites. This method allows online sellers to make their Blogs more unique and more detailed.
Now Google search engines which want to provide better search, it usually slowly pushes toward search terms longer and longer. The more detail a search query has, the better opportunity online sellers can have to more customers.
Long-tail searches are a highly valuable tool because it helps any online sellers to stand out their products by indicating purchase intent like buy, shop, best or sale. When customers type the keywords that they want to search on the search box, long-tail searches will help them to suggest with your products. Besides, by developing the content with a variety of long-tail search, there are more competitive advantages that online sellers can create. Therefore, long-tail searches also boost the brands and bring clear signals to customers about their products.
Produce contents that are easy to read
In the online shopping searching world, there is tons of information that online sellers have to face every single click. It is better if online merchants make their content more understandable and fun too. There are some tips to minimalize and make the content easy to read:
Divide content into multiple smaller sections, which means that Shopify store owners will break out into short paragraphs so that audiences will feel easy to follow.
The bullets will be the best choices to list down the points and attract customer's attention when they need to deal with a lot of information at the same time.
For the pictures or graphics, online sellers can add illustrations below to help them more understandable.
Use intriguing headlines to entice customers to read your content, which makes it clearer for them.
Embedding social profiles in the blog posts helps users to feature customers. In addition, adding tags to these profiles when publishing posts also gain additional distribution via social media.
Articles size
There is a regulation for the normal size of an article that online sellers should know. For example, the number of words in the satisfactory article should be 500 words, while the good size that they can achieve can be 1000 words. When there are extra feedbacks, the number of words can be about 1500 words. Last but not least, depending on the purposes of Blogs, Shopify store owners should choose the most suitable sizes for their Shopify Blogs. In some cases, online sellers can put more than 2,000 words that may consider as a tool to boost the ranking higher.
Site structure
It cannot deny the importance of the structure to the success of an article in Blogs. Because when the Shopify storeowners can not have good structure, their article will be difficult to be read or understood. The suggested structure that online sellers can follow as below:
Put more multimedia like photos, screenshots, videos, audio, etc
Minimalize the content by breaking out to short paragraphs
Create smart headlines
List key points
Stand out key points not keywords by highlighting to have customer's attention
Create infographics or make the point visualizable.
Optimize Image
Keywords are usually uploaded with a photo to the blog, so it is essential for them to have a good file name. In detail, these photos should be filled out with a brief text field with a brief so that they will have a keyword-rich description. In addition, by generating inbound traffic, Shopify store owners can promote new products or other existing services in the stores.
Sometimes Photoshop will be one of the best tools to optimize these photos and graphics. Another option to do it can come from Image optimizer Apps. However, there is an essential thing that online merchants should follow is ensuring the quality of pictures. They need to be bright, clear, interesting, and suitable in sizes and content with a blog.
Pinterest is also considered an option to create images-friendly blogs with a vertical image including texts. Furthermore, these pictures need to be large enough by zooming because the images on Pinterest are small with thumbnail size.
Link building (links to others and links to yourself)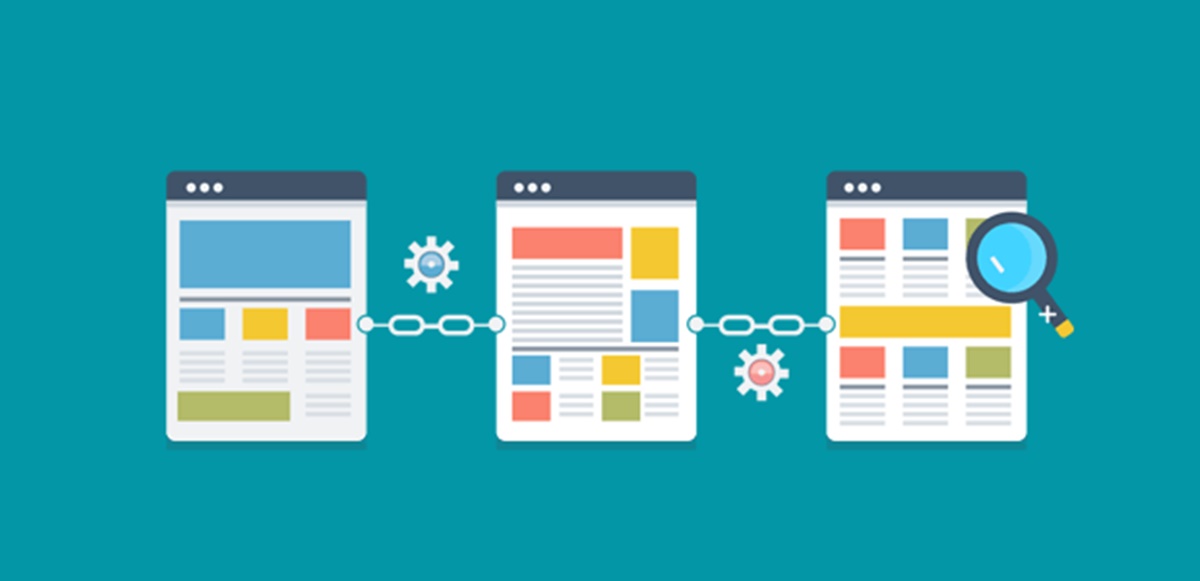 Building the relationship or links between these shop products is necessary. It is a great way to have more attention from blogs. For multiple purposes, shoppers can do a favor for another product, which is helpful for their business in the future.
These links can lead to more traffic for sites or even let the stores more popular on different channels on the internet. The store owners can share your article with their friends when the audiences want to continue reading as well as going out on my domain. It is easy for online merchants to set up related categories, tags, etc to branding their shops.
By setting the links in multiple shop articles, the shop owners enable keeping their audiences to stay longers as well as increase the chances to have more sales.
Update your site regularly
For most eCommerce blogs, shop owners can bribe readers to do something. For example, the customers can sign up for the mailing list. If shoppers want to buy your product, approaching suitable customers at the right places is the best choice for online sellers. With their customers, it is easy to focus on building the relationship from the mailing list first.
Updating content easily is one of the most effective ways to get more traffics. The new subscribers will be added to the mailing list, so the sales also can be boosted. The information from the same topic as a post also needs to be refreshed not to be out of date.
When updating the posts, it is essential for online sellers to keep them basic and understandable. Do not let them like a bait and switch. It can require a lot of time to upgrade the content of posts so that you should have clear plans to attract more valuable address and expand your business.
Some examples of exceptional Shopify Blog Site
There are many online Shopify Blog Sites that help their online sellers to advance the customer's satisfaction as well as their business. These examples below will be the easiest ways for you to discover how it can leverage your Shopify Blogs.
The first example is a Shopify selling powdered food store. The design of this website can satisfy all human needs. When customers want to buy a product, they first come to the website. Huel helps the users to have the best impression of food science and physiology.
For people to buy into their product, Huel needs to give the impression that they know what they're talking about when it comes to. They've done exactly that with their blog, which eschews all but the most necessary design elements for a serious, no-nonsense look that resembles a college syllabus.
Beyond the design, the high-quality content contained in Huel's blog supports their status as an authority on nutrition. Also, with posts like "Comparison to Soylent" and "Comparison to Jimmy Joy", Huel can convince visitors that their product is better than what competitors are offering.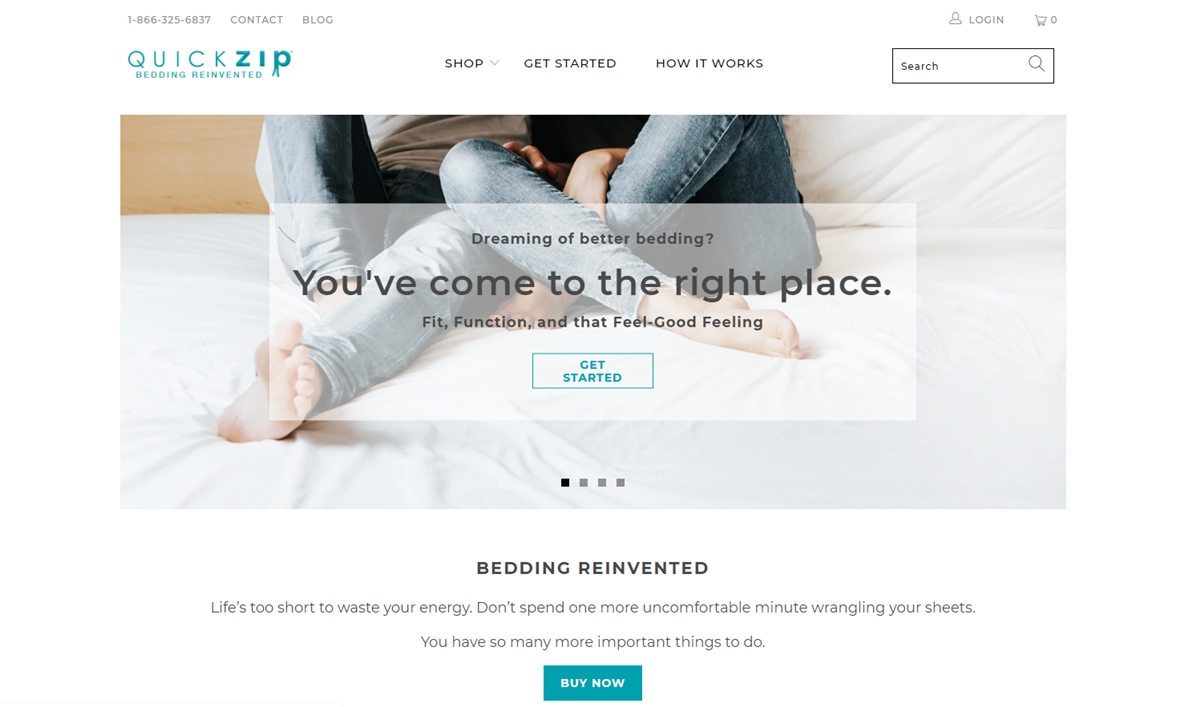 The bedsheets from QuickZip allows the users to publish their articles with multiple attractions. The examples about their recent articles such as INSIDER's GUIDE to High School Grad Gift or The Perfect Sheets for Bunk Beds! to promote their products easier.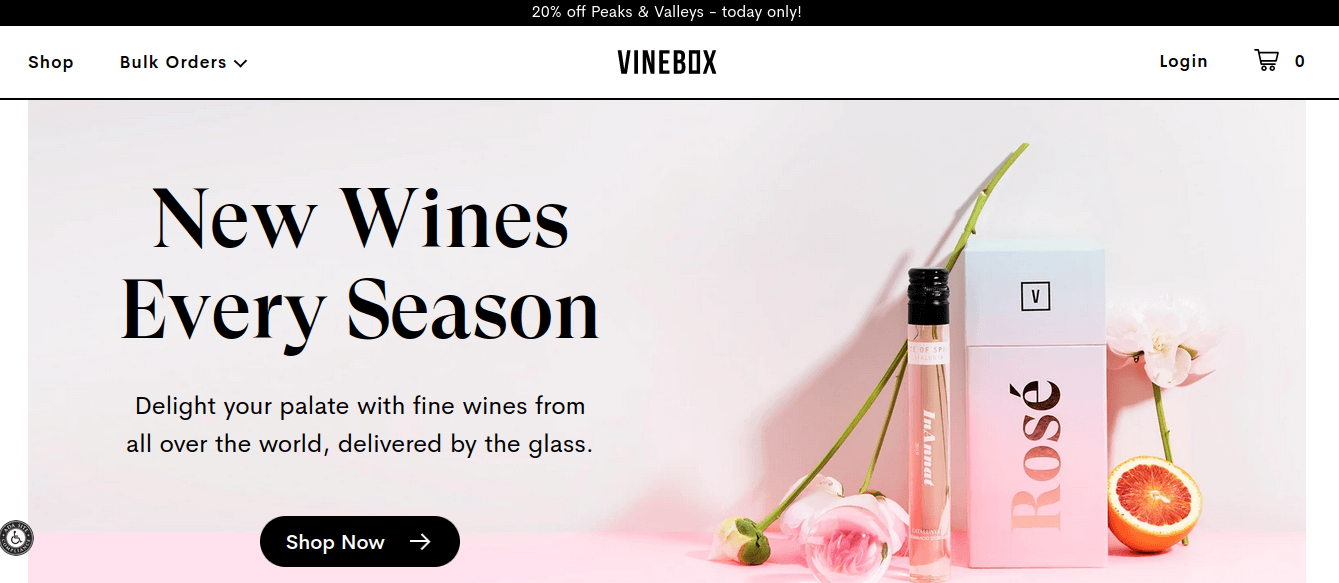 Online merchants can use this blog as a wine service. With the unique features for the blogs such as Tips & Tricks, Learn, etc. Moreover, this website also supports Shopify blog categories so that online sellers can separate sections in their blogs.
In addition, as Huel, the Shopify blog -Vinebox is also used to educate their customers to know more about their brands. You do not need an expert on wine, Vinebox blog brings trust and understanding to their customers.
Conclusion
In the Shopify, it is essential for online sellers to have a thoughtful and deliberate strategy for their blogs. The inbound traffic is an effective tool to nurture relationships with customers. Shopify Blogging allows the users to use their creativity to make an amazing website with multiple content and methods. For example, storytelling and other distribution tactics. The higher rankings that Shopify stores have on search engines, the more traffics as well as sales that they create. Especially, with the effective tool as Shopify Blog, online merchants easy to catch the customer's attention by these Shopify blogs.
This article How to Optimize your Shopify Blog for SEO? is helpful for any online merchants to understand more about one of the best tools to optimize the SEO for their shops.
Related Posts:
---
Mike is a content writer at Avada, with a love for video games, gadgets, and software. He has been writing about the industry now for over 7 years. He likes to keep up-to-date with the latest software releases. He's also an avid reader, and he enjoys spending time outdoors with family and friends. When he's not working, you can usually find him playing video games or exploring new outdoor activities.