7 Steps to Remove a Gift Card Denomination on Shopify
7 Steps to Remove a Gift Card Denomination on Shopify
Do you want to start? Get shopify free trial here!
In this post, you're going to learn how to remove a gift card denomination on Shopify. Now, we all know and understand that adding a gift card product denomination is a way to offer real value to your products. However, sometimes we need to remove gift card product denominations for strategic or technical purposes, and fortunately, you can quickly delete it by performing a few simple steps.
How to Remove a Gift Card Product Denomination
Step 1: Access to Shopify admin
Log in your Shopify account with your email and password.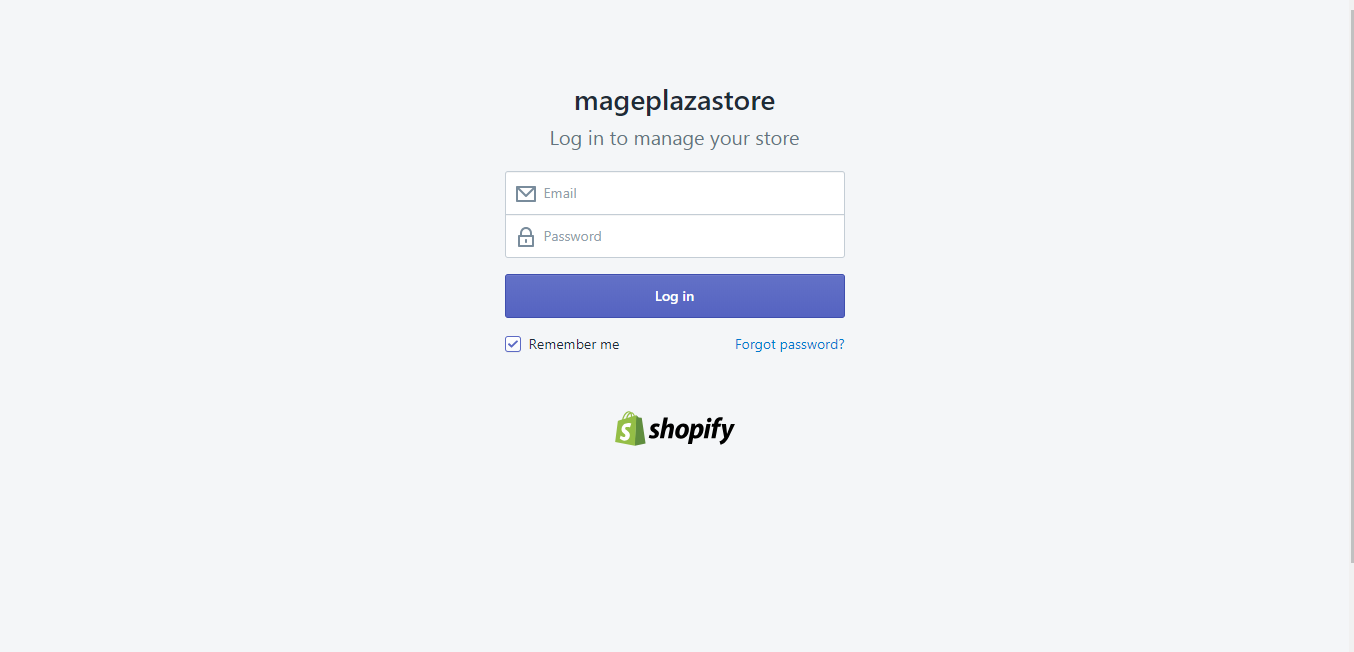 Step 2: Choose gift cards
Before going further, let's look at on the left of the screen. Select Products > Gift Cards.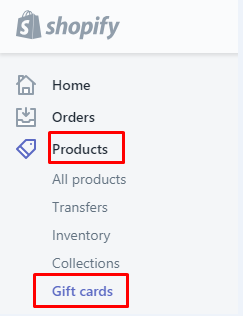 Step 3: Select manage gift card products
On the right side, choose Manage Gift Card Products.

Step 4: Add a new gift card product
Feel free to add a new gift card product if you have not created before. Click Add gift card product to continue.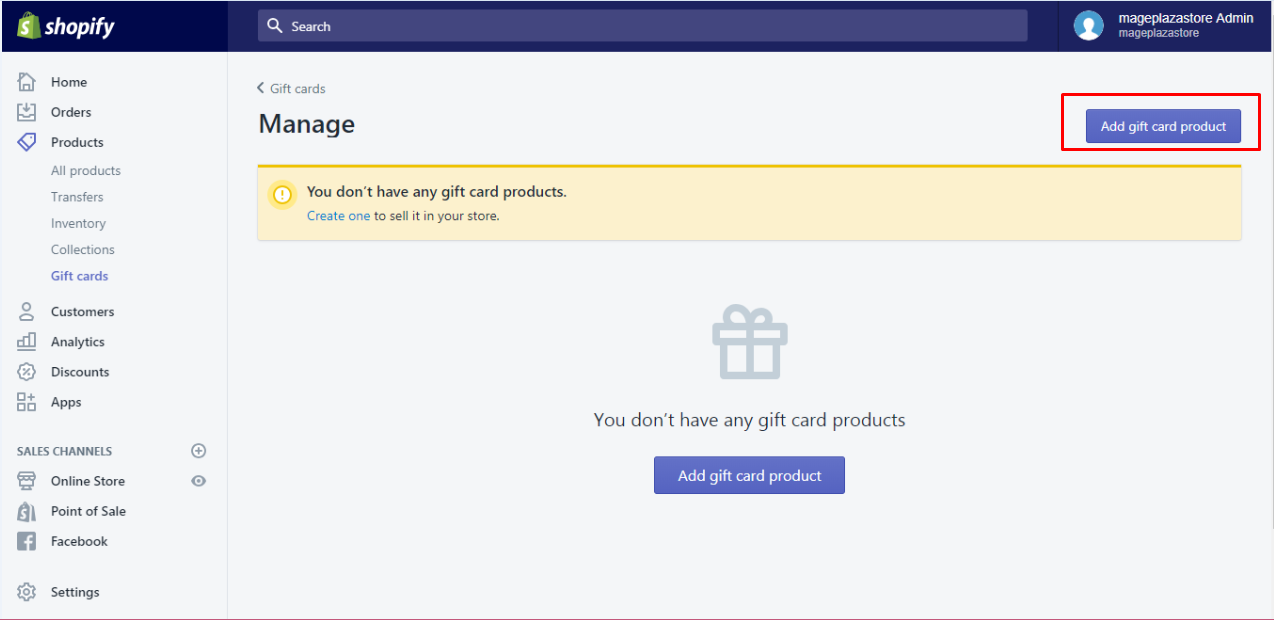 Or just simply choose the product that you want to edit if you have more than one updated product on Shopify.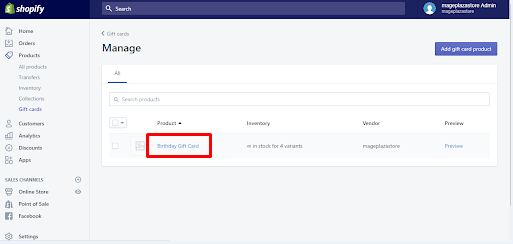 Step 5: Go to Variants
Move your computer mouse to the bottom and then go to the Variants section. In case, you cannot find it, look at the picture below.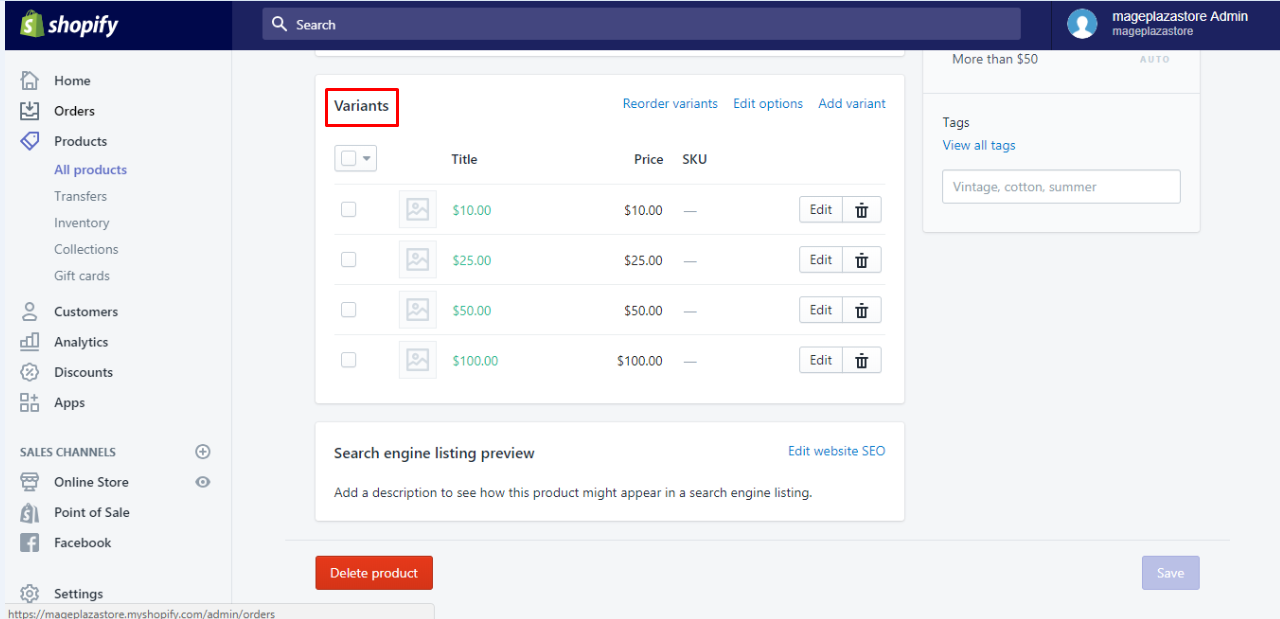 A thing we would like to remind you is that it is not compulsory for you to have a specific SKU number for each denomination. SKU number will not be shown if you do not insert one.
Step 6: Delete Variants
Choose the symbol of trash in Variants section next to the variant you prefer to get rid of.

Step 7: Choose Delete
After that, a confirmation dialog appears, enter Delete to strengthen your choice.

Your work is successfully completed as a saying Your variant has been deleted comes out.
Conclusion
As you can see, with just some simple clicks, you now already know how to remove any gift card denomination on Shopify that you feel unnecessary and even instruct your friends to do so on this platform if they find it hard to manipulate. It is worth focusing on this writing to understand more about the way to delete product denominations as among various functions of Shopify.
But let's not forget about the benefits that gift cards can bring. If you are an online store owner and want to make something new for your customers, getting them surprised with an online "present" from your own store is a really good idea. Gift cards function on Shopify can bring the customers a great shopping experience to buy a gift from your online store, which makes it easier to share their love with your store brand while still prolonging the freedom of selection for each recipient. One of the most potential benefits of launching this function is to help increase your sales and then make the store become more professional. Basically, the performance of gift card products purchasing is similar to the way that customers order and buy any other products from your store.
I hope that you've found this post helpful, don't forget to share if it is useful to you. For further information, check out our posts on products.
Related Posts:
People also searched for
remove gift card denomination Shopify
Subscribe
Stay in the know
Get special offers on the latest news from AVADA.
40k
subscribers has been joined!
Earn $10 in reward now!