How to Add New and Set Limited Permissions for Shopify POS staff PINs?
Last updated: December 01, 2023
As a small business owner, I know that it takes a lot of work from you to achieve the point where you can make a sale. As seeing that it took you a lot of work, then Shopify came out the Shopify POS system to help you.
Since 2013, even though Shopify is still known primarily as an eCommerce platform, it has also been operated a POS system with it, together with a robust set of features. Users will be provided with seamless integration for an online store, sales performance analytics, and a lot of more features.
Undoubtedly, Shopify POS staff PINs is worth being discovered for merchants on Shopify. That's why I came out this article today for presenting you what a Shopify POS is and how to add the new one to see if it is the right POS system for your business. Read more our review on Best Shopify POS Apps
Related Posts:
What is Shopify POS?
Shopify POS is shorted for Shopify Point Of Sale. Literally, Point Of Sale (POS) is the time and place where a retail transaction is completed. At that time, the retailer calculates the amount that is owed by the customer, then, they will indicate that amount, and might prepare an invoice for the customer as well.
When it comes to Shopify POS, it is an iPad and iPhone-based point of sale service from Shopify. So you will be allowed to manage your entire online and also your physical store business by using a unified platform. This Shopify POS is part of the Shopify eCommerce suite and this will enable you to start a business and manage it from everywhere. Also, you can meet the most versatile POS system for unifying your in-store and online sales on Shopify POS as well.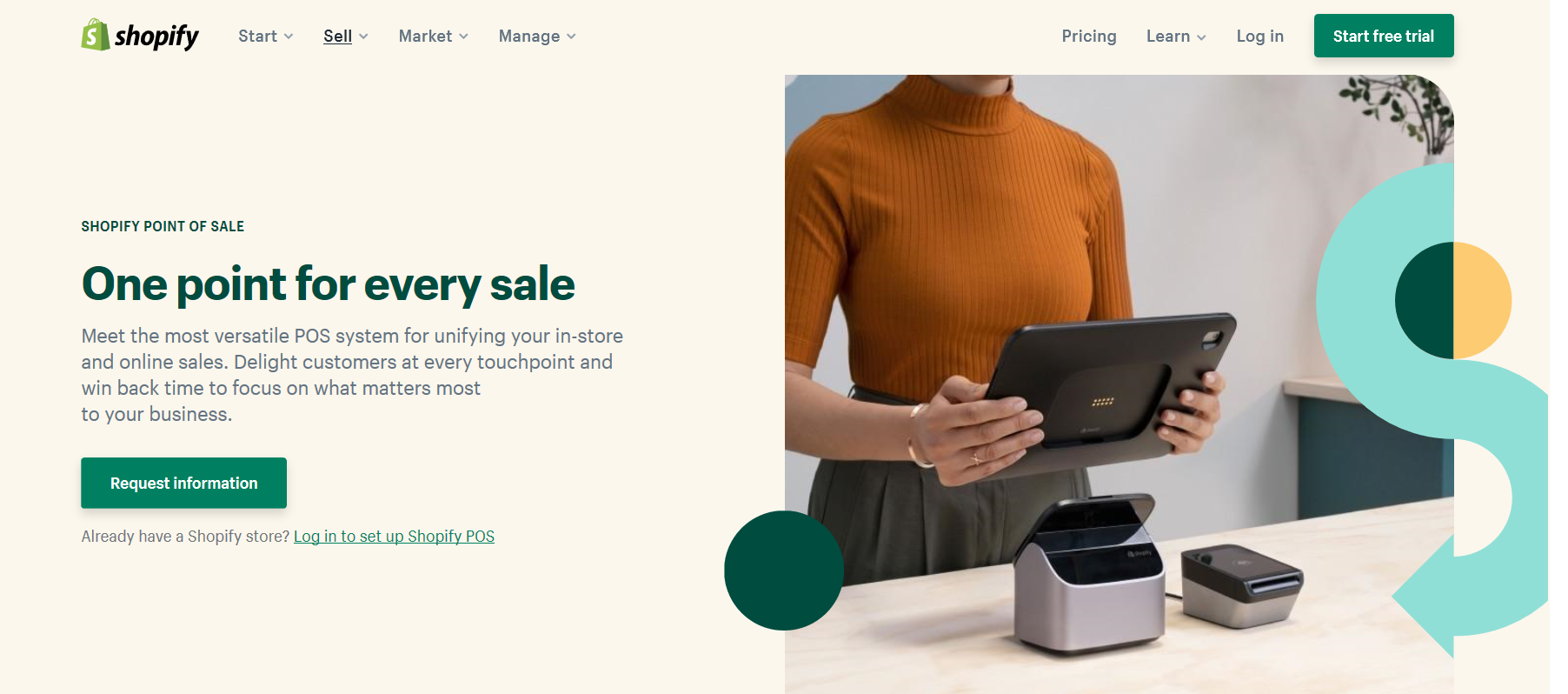 You will get the benefits of Shopify eCommerce platforms while using Shopify POS like instantly accepting payments from multiple channels without having to concern the third-party fees and restrictions. I really recommend you to have your own Shopify POS App now. For clearer information, we have a step-by-step tutorial of setting up Shopify POS app on AVADA.
How to add a new Shopify POS staff PINs
You are totally able to add a new staff member from the in-app settings in case you are utilizing Shopify POS on the Shopify plan or higher.
Step 1. Open Staff
First, you should navigate to your Shopify POS and select Store and choose for Staff.
Step 2. Tap Add staff
When you are in the Access only to POS app section of the app, choose for Add staff after that.
Step 3. Enter the credentials
From this step, you must enter the credential including the staff member's first name, last name, and email address.
Step 4. Enter a four-digit PIN
Next, it will show a section which you can use to enter a four-digit PIN. Also, you can tap Generate new PIN button, which can be utilized to log in to Shopify POS by the staff member.
Step 5. Tap Add PIN
Finally, just simply tap the Add PIN button. And you are done!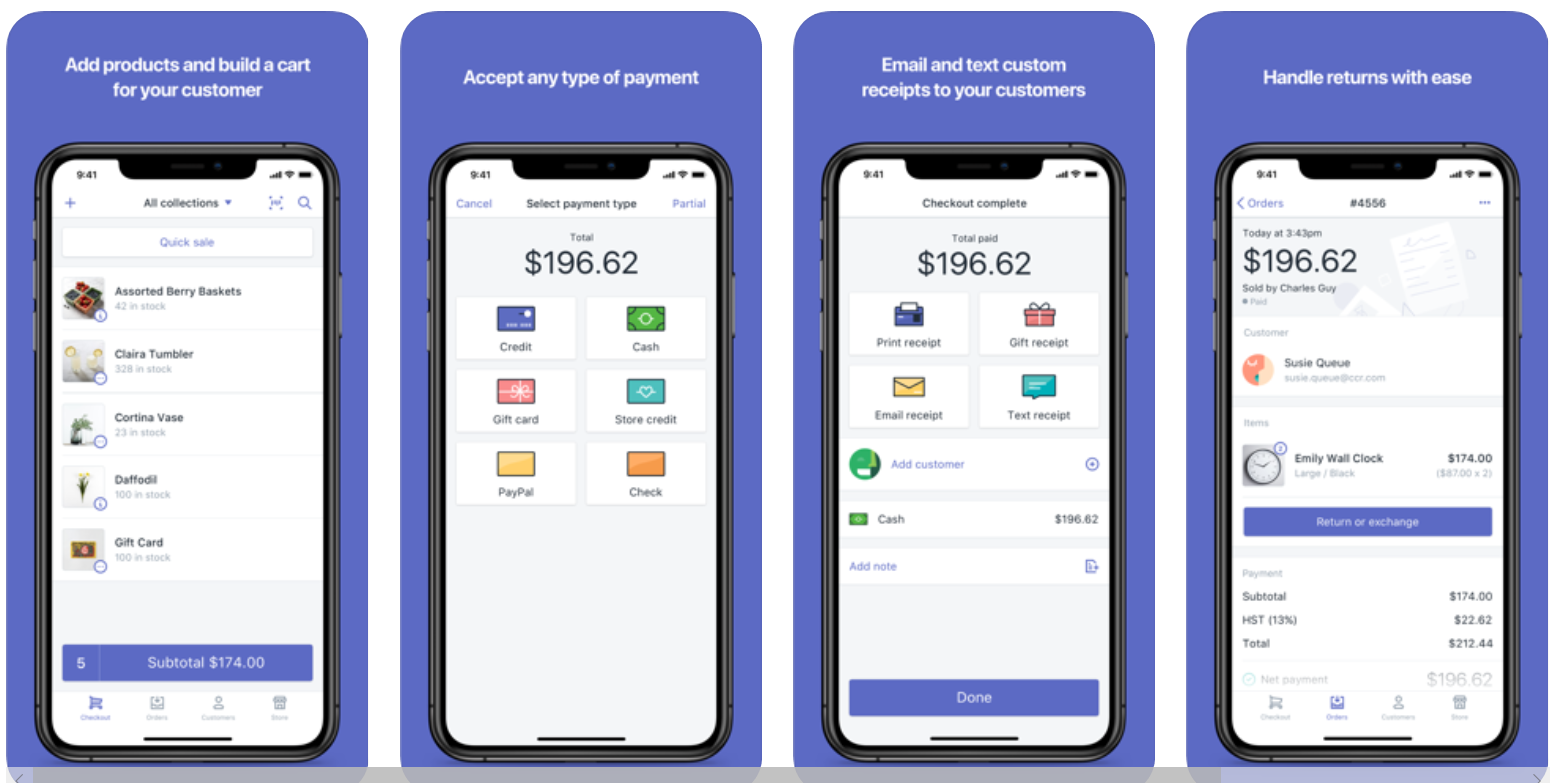 How to set limited permissions for staff with Shopify POS PINs
You can see that all new staff POS PINs will offer full access to the Shopify POS app by default for you. This means that when you want to restrict some content that you don't want your staff members with POS PINs can view while using Shopify POS. You are totally able to utilize in-app settings to limit their access permissions.
When it comes to the staff with full access permissions, the following actions can be done:
Access orders for any location
Adjust the settings
Make changes on the payment settings
Adjust register shift settings
Customize the receipts
Log out of the store
Access to the apps
Access to the Customers. In this case, when you set a limit for accessing to Customers, the staff member will not be able to see the customer's profile. However, new customers and associate customers with purchases are still able to be created from checkout.
Step 1. Open Staff settings
First, you should navigate to your Shopify POS, after that, tap Store. Then choose Staff and Staff settings.
Step 2. Choose the disabled permission
Secondly, you should choose any permission that you want to limit the Shopify POS staff PIN. Select it to disable, and you are done.
Conclusion
On the whole, the content above is what I want you to know about How to add a new Shopify POS staff PINs from your Shopify store, and I hope all the things will run well to you with your Shopify POS.
Hence, it's your turn to let us know about how effectively did this tutorial work for you by sending us feedback via email or comment below. Also, remember to visit our AVADA more to find out informative writings about Shopify tutorials and eCommerce business.
---
Mike is a content writer at Avada, with a love for video games, gadgets, and software. He has been writing about the industry now for over 7 years. He likes to keep up-to-date with the latest software releases. He's also an avid reader, and he enjoys spending time outdoors with family and friends. When he's not working, you can usually find him playing video games or exploring new outdoor activities.