How to Add a New Staff Account on Shopify
Last updated: September 01, 2023
When your business is grown up, there are more things you need to manage. If you do them just on your own, you maybe get overloaded. Hence, you need the staffs who will share the affairs or the staffs who are professional in doing some major things. Thanks to them, you can generate Shopify more successful and you also have a chance to extend the business.
Shopify allows you to add other individual accounts so that the staffs can use to log in to the Shopify admin. You can totally decide which sections of the admin page can each staff access.
Below is the transparent guide for you to add a new staff account on Shopify.
Related Posts:
Step 1: Log in your account
Firstly, you need to log in your Shopify account. Here is the link for you to access to Shopify login page. Tap on the link. Enter your account information.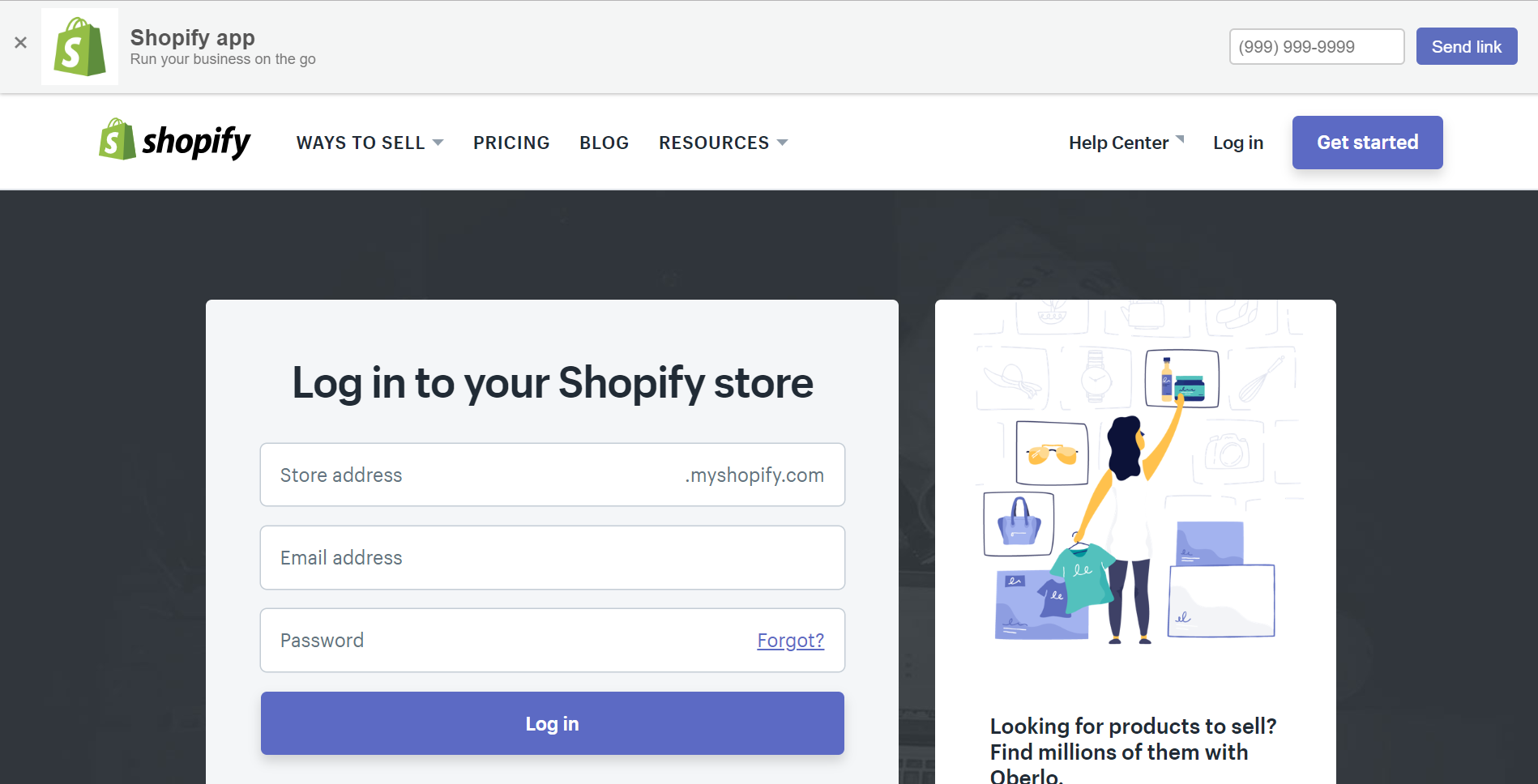 Step 2: Go to Account
Take a look of the left-hand side of the screen, scroll down to find the Setting section at the bottom. Afterward, many options will come out. Make sure to choose the Account button.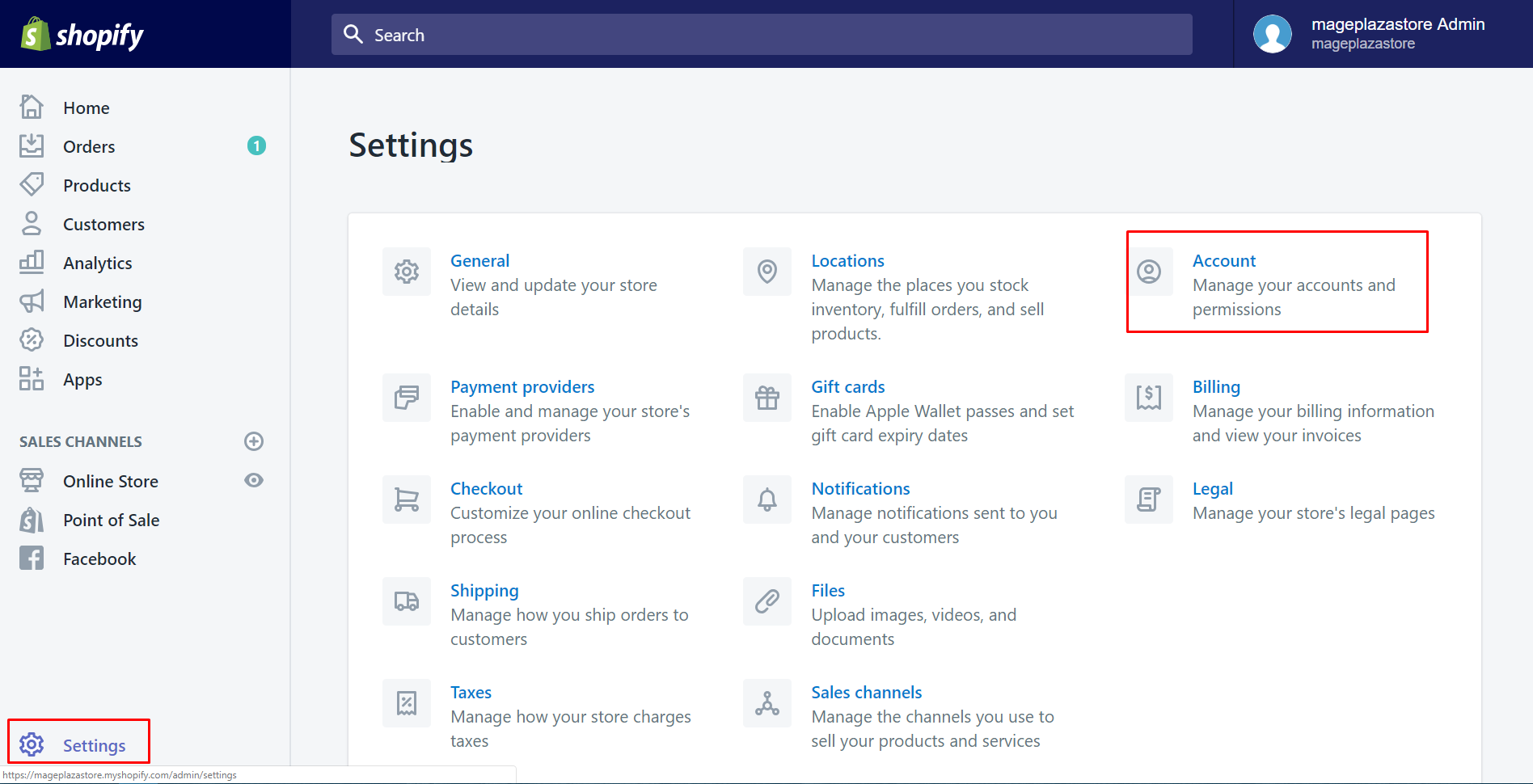 Step 3: Select Add staff account
Scroll down to view the section called Accounts and permissions. You will see your name and all of your staffs. It's normal if there is not any staff account. Select Add staff account to add one.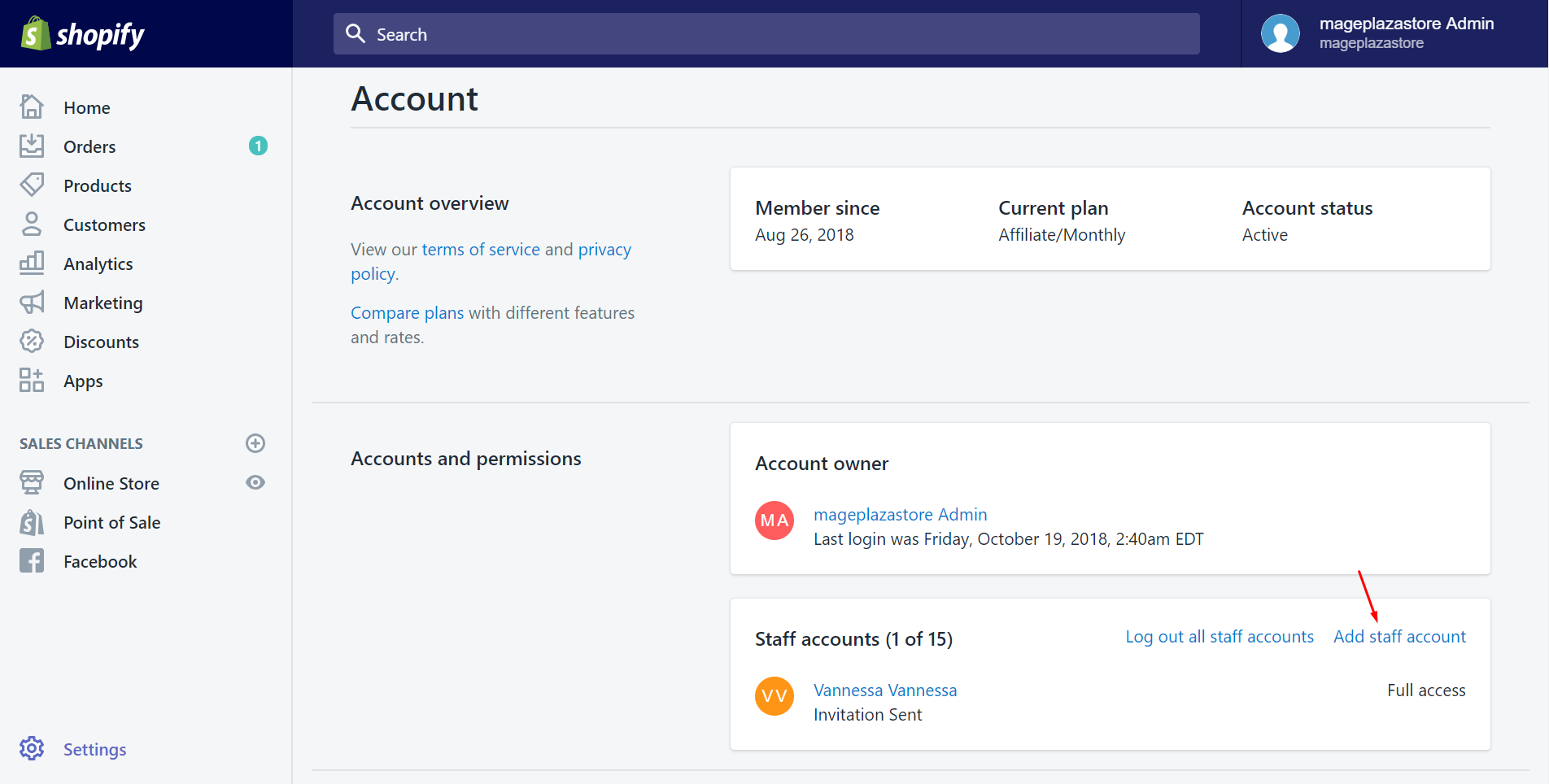 Step 4: Enter the staff information
It will automatically go to a different page. In this step, enter the staff information includes the first name, the last name and the email address.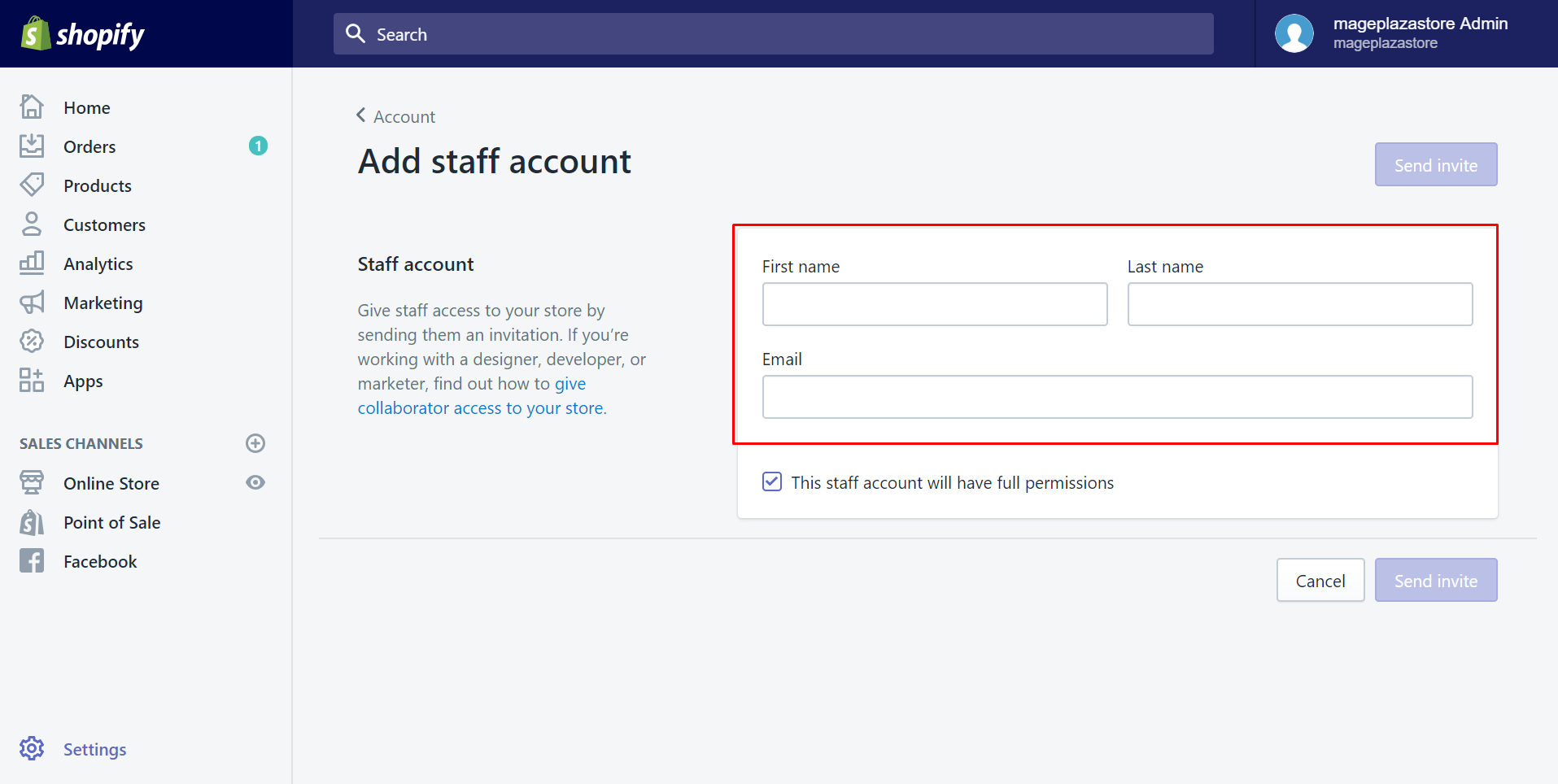 You can see a checkbox under the staff information. It's defaulted to give the staff full permissions access to every area of the admin page. If you want to restrict the accessing part, uncheck this.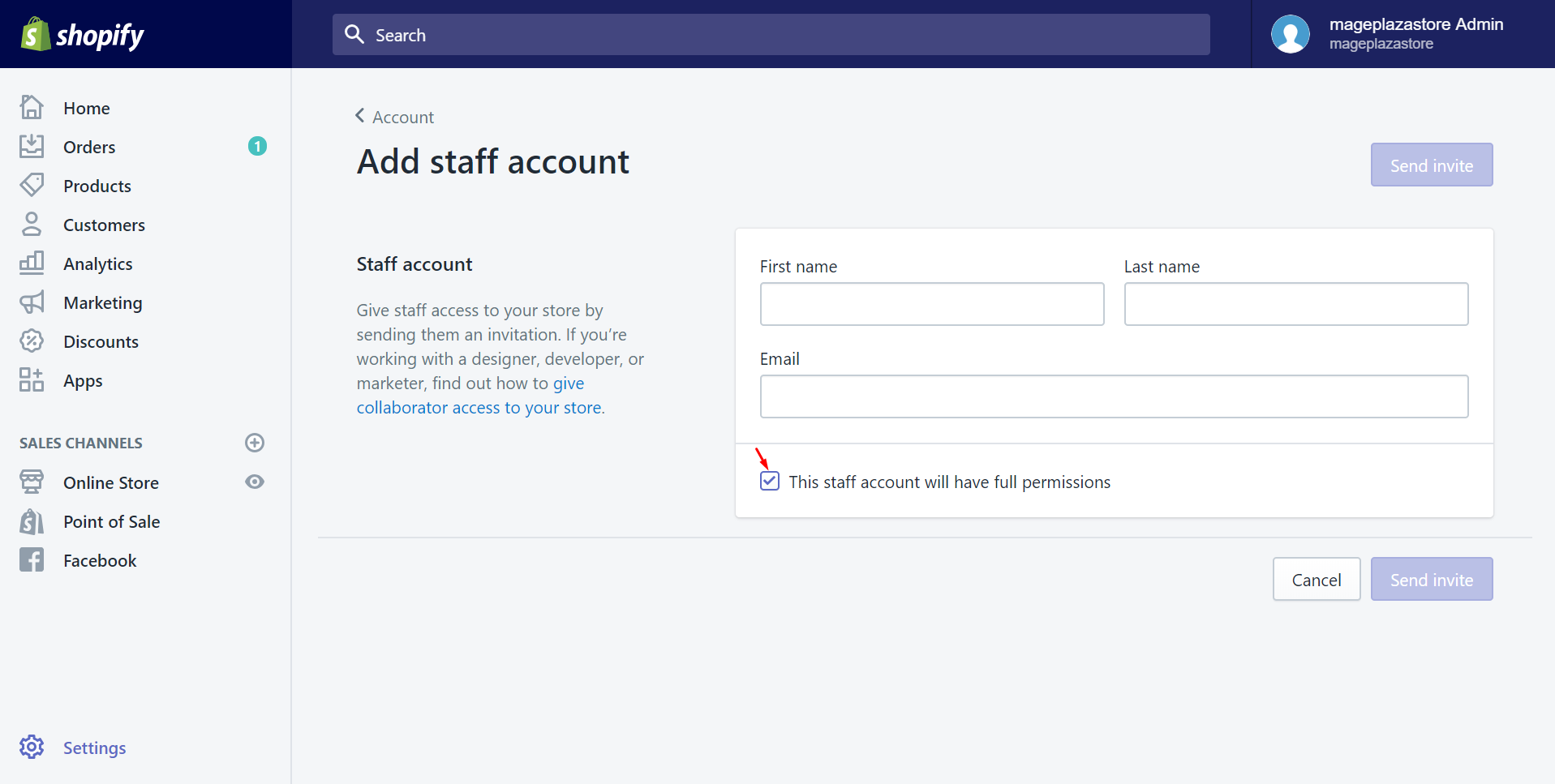 Step 5: Click Send invite
After making sure you've entered the accurate information, click Send invite to create a new staff account.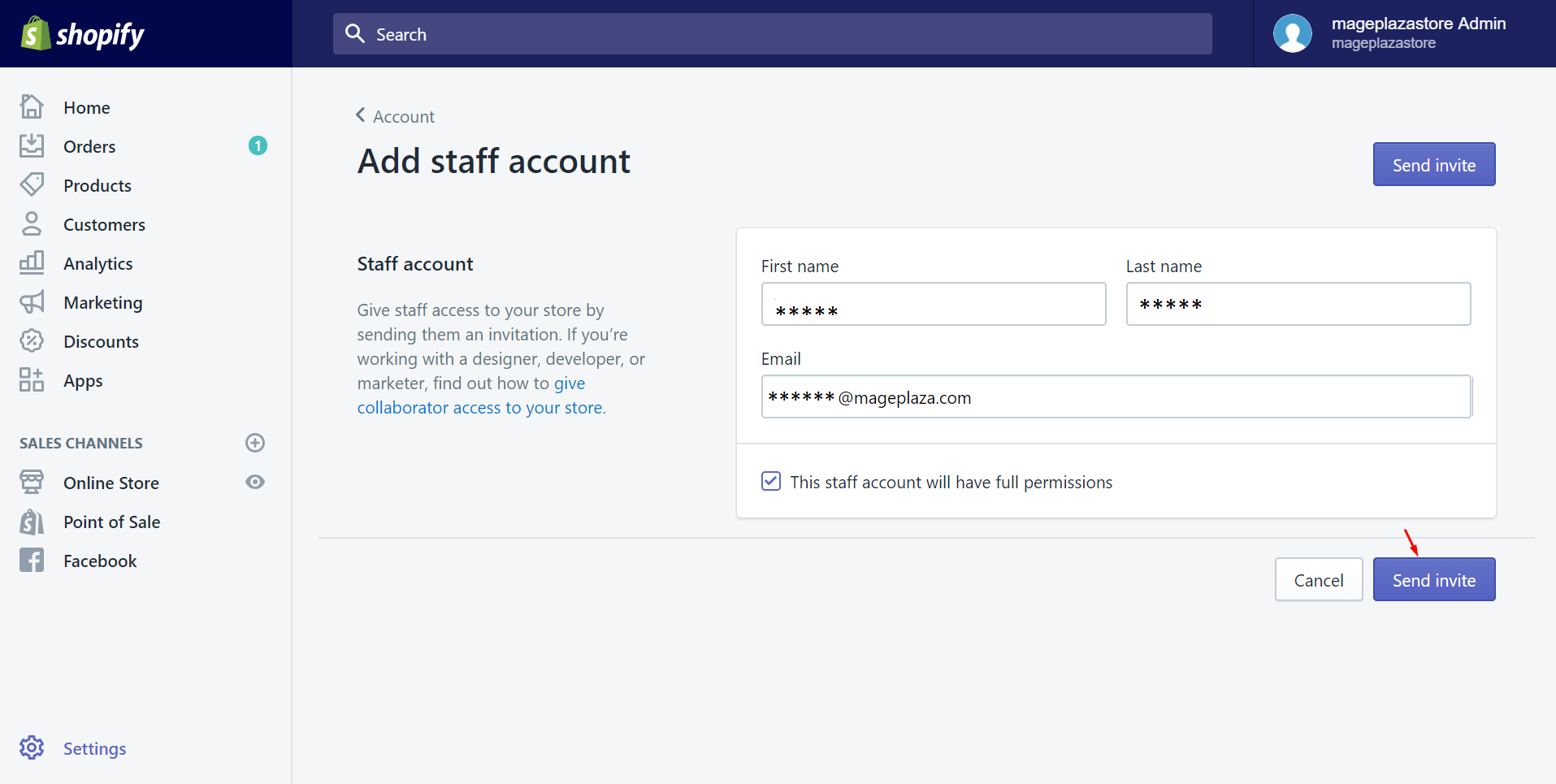 Conclusion
This article helps you to add a staff account on Shopify. Hope you will find it easy and convenient to carry out. After you've known about this, you may interest in how to deactivate a staff account.
Further Reading:
---
Mike is a content writer at Avada, with a love for video games, gadgets, and software. He has been writing about the industry now for over 7 years. He likes to keep up-to-date with the latest software releases. He's also an avid reader, and he enjoys spending time outdoors with family and friends. When he's not working, you can usually find him playing video games or exploring new outdoor activities.