Shopify POS Apps 2020
8+ Best Shopify POS Apps from hundreds of the POS reviews in the market (Shopify Apps Store, Shopify Apps) as derived from Avada Commerce Ranking which is using Avada Commerce scores, rating reviews, search results, social metrics. The bellow reviews were picked manually by Avada Commerce experts, if your app about POS does not include in the list, feel free to contact us. The best POS app collection is ranked and result in July 2020, the price from $0. You find free, paid POS apps or alternatives to POS also. The Top 50+ Shopify Free Apps for Every Store.
8 Best POS Apps for Shopify
Here is a list of 8 best Shopify POS apps:
Point of Sale by Shopify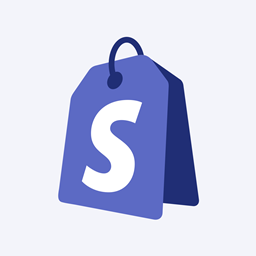 Trade marketing is important today, therefore, displaying products on the website is a key factor to provoke customers to buy their products. Point of sale by Shopify gets high trust among a lot of online businesses and offers customers with many distinctive features. First, you can send emails or newsletter to customers. These emails will provide the latest information about discounts or sale-off season and return regulations. Besides, Shopify POS also add extra taxes automatically based on the merchants' location. Second, to capture more visitors, the app enables buyers to pay their bills under a lot of cards like Visa, MasterCard, Discover, American Express, Apple Pay and Android Pay. Moreover, you can have a profound analysis based on the sale reports so that admins can change the marketing campaign in time. Third, thanks to Shopify POS, your system will be safer and have stronger security. Amazingly, the app is free to install so, why don't you download the app right now?
Highlight features
Be available on iPad, iPhone and Android service
Trade goods from anywhere
Keep track of and update customers' orders with Shopify
Provide email to confirm the payment
Increase the security via PINs
Price: Start from $0/month
Rating: 66 - 3.2 / 5
Vend Point of Sale by Vend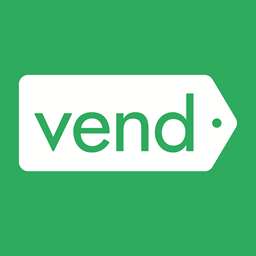 Vend Point of Sale is created by Vend, a company specializing in app development, hence apps made by Vend tend to be received the high trust of customers, Vend POS focuses on inventory companies wishing to bring the comfortable feeling to visitors. First, the app updates automatically the status of products, whether they are out of stock or in stock. Besides, other information about price, discounts also are available to trigger customers' interest. Second, the app requires no commitment while installing as well as using the trial version. Within 30 days of free trial, your online store can have a chance to experience great functions to boost sale revenue. Third, Vend POS promises to provide security to your inventory information and other data relating to selling records. There are three packages including lite ($199 per month), pro ($159 per month) and enterprise ($159 per month). Choose the appropriate package and use the app right now!
Highlight features
Manage the status of products
Provide 24/7 support by phoning or messaging
Require no commitment while installing
Offer a safe working system
Boost website traffic
Price: From $119/month. 30-day free trial. Additional charges may apply.
Rating: 65 - 4.2 / 5
Erply Point of Sale Connector by Point of sale inc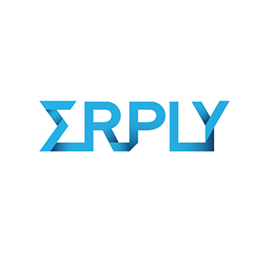 Do you want to improve your inventory management? Do you want to deliver your products to reach more users? These questions are solved with Erply Point of Sell. The app is developed by Point of Sale to help businesses' website to access many other potential shoppers. Knowing that place of sell is an important factor in marketing, hence Erply POS is used to help online shops in this field. The app provides a lot of amazing features. The app allows POS to run on many devices, even if your stores are in case of no Internet access. Besides, you can focus on 3Ps in marketing including product, price, and place. Customers would see essential information relating to their favorite items before making up their minds to buy the products. Another interesting feature is that an app is a great tool for cashiers. Erply would help the procedure of recording orders and prepayments to become much easier. Without technical skills, you just copy the produced code from MailChimp and past it into the app. The app offers three packages: POS ($39 per month), Inventory ($69 per month) and POS & Inventory ($99 per month).
Highlight features
Allow POS to run on many devices
Focus on 3Ps in marketing: product, place and price
Offer 1-on-1 demos and training tutorials
Develop on cloud-based software
Manage purchase order
Price: Start from $0/month
Rating: 4 - 2.0 / 5
Restaurant Table Management by Webkul software pvt ltd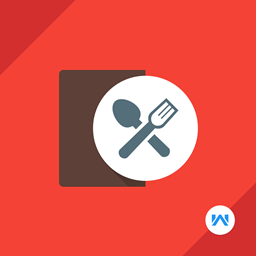 Are you a restaurant manager? Do you want to cut down the situation of customer waiting? Would you want to keep customers coming back? Your concern will be solved by using Restaurant Table Management. The app is set up for restaurants wishing to take advantages of technology to increase the quality of the table reservation. The app offers a lot of amazing features. First and foremost, managers of restaurants can have the exact number of total orders, recent orders by looking at the home page which is signed in with a special account, only for managers. Second, order section is provided for those who want to book tables in advance to avoid the overload situation. Visiting the site, customers can know about the number of the table already booked and left or the time that restaurants distribute discounts for lunch or dinner. Last but not least, to increase the quality of restaurant management, pending carts are designed to help manager know detailed information like dates, number of person per each assigned table. Within the 7-day trial, you only pay $10 per month, a small number of payment, but you can generate more profit. Why don't use the app right now?
Highlight features
Improve restaurant order management
Improve statistics administration
Assist in workflow organization
Equip with table reservation function
Display simple interface for restaurant managers
Price: $10/month. 7-day free trial.
Rating: 1 - 1.0 / 5
Quetzal POS by Quiet pub ltd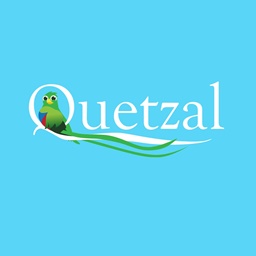 Quetzal POS, which is developed by Quiet Pub Ltd, is a powerful tool for only one type of retailer: boutiques, especially for boutiques of clothing, shoes, accessories, leather goods, handbags, cosmetics, and pet supply stores. With all the POS basics and other useful features included in our app, you will no longer have to worry about the way to manage your inventory and sales efficiently. Also, you are able to build strong and valuable relationships with your customers by receiving powerful customer information in real-time and from all locations. Moreover, to help you with tough decisions, we help you find out about the analytics and buying trends. On top of that, you can use Quetzal POS in your iPad, and all your data will be safely saved in the cloud. Get your own Quetzal POS for your boutique now!
Highlight features
Provide all the POS basics and other useful features
Help you to manage your inventory and sales
Enable users to build strong customer relationships
Produce reports using our modern data structure
Safely keep all your data in the cloud
Price: Start from $0/month
Rating: - 0.0 / 5
PosModule by Bitcoders gmbh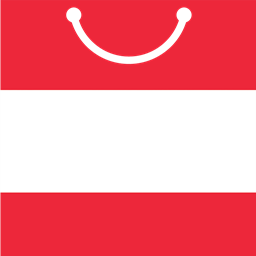 PosModule is designed by BitCoders GmbH, a company specializing in app development, back-end, and front-end technology. PosModule, therefore, gets much of trust from enterprises focusing on online marketing. The app will help you to solve problems relating to trade marketing and brand recognition. PosModule has a lot of interesting features. First of all, the app adds virtual cashboxes to your store location. The cashboxes allow managers to know the total revenue that the store made in each day as well as displays the total number of receipts using your Shopify POS. Second, PosModule runs more efficiently in Austria and Germany. On these regions, the app helps to calculate the added taxes and inform immediately to customers. Admins can change the color, themes, and background decoration. Last but not least, the app connects with another two apps: OrderPrinter and Star WebPrnt App which are popular for printing invoices and delivering. PosModule requires the registration of $15 per month to use the full version.
Highlight features
Provide smooth process of payment in Austria
Add virtual cashboxes
Download the DEP function
Connect with Shopify POS
Provide video tutorials
Price: $15/month. Additional charges may apply.
Rating: - 0.0 / 5
POS Membership by Webkul software pvt ltd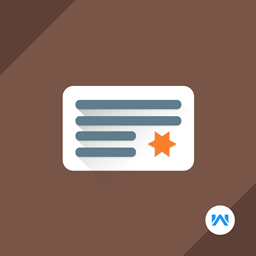 Your company wants to take advantages of membership cards to boost sale revenue? Would you like to keep customer come back? POS membership is absolutely your answer. POS membership offers a lot of amazing features. First, the app creates loyalty points to incentivize merchants to keep coming back. The app lets buyers earn points for each product and the point would be accumulated into their membership card. When their points reach a certain level, they can get discounts for later purchase. Second, POS membership allows shops' admins to update the membership status based on the point that customers collect. In additions, admins are able to set transparent regulations so that your store may not get troubles with the procedure of calculating points for purchasers. Last but not least, POS membership enables you to use mail configuration to send the latest information to customers. The trial version is available in 3 days, then you pay $9 per month to use permanently.
Highlight features
Create loyalty points rules
Offer membership cards for merchants
Provide mail configuration
Renew memberships of members
Set clear regulations for adding points
Price: $9/month. 3-day free trial.
Rating: - 0.0 / 5
GoFrugal POS Connect by Gofrugal technologies pvt ltd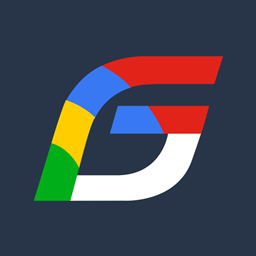 Would you want to attract more customers? Would you like to capture customers' interest when visiting your store? Do you want to manage inventory better? These questions are solved when your business chooses GoFrugal POS Connect, which is created by GoFrugal Technologies. This is the company specializing in app development for goods management, hence GoFrugal POS is likely to get a lot of store admins' trust. Free pop up provides many great features. First, store managers are able to update the status of stock immediately. It means that customers can get the latest notifications about whether any items that was out of stock is now in stock again. Second, the app helps you to calculate the price of products with the tariffs occurred in each region. The calculation is important because merchants can estimate the exact price they need to pay or else they would feel unclear about their payment. The bill would be sent through email to customers. Last but not least, GoFrugal offers sale management. Sale reports are provided weekly or monthly so that managers can assess their current marketing and sale. Within 15 days of free trial, you can use the trial version and then you pay$19 per month to own the full version to upgrade your store administration.
Highlight features
Update stock consolidation
Adjust item name via GoFrugal POS
Calculate automatically the price and taxes
Offer sale order management
Monitor sale report by data sync
Price: $19/month. 15-day free trial.
Rating: - 0.0 / 5
How Avada.io ranks Shopify POS apps list
These above 8 POS apps for Shopify are ranked based on the following criterias:
The ratings on Shopify App store
The app's rank on search engines
The prices and features
The app provider's reputation
Social media metrics such as Facebook, Twitter and Google +
Reviews and assessment by Avada.io
Top 8 Shopify POS Apps
Special thanks to all vendors which contributed the best 8 Shopify POS apps. We honestly recommend you to give every app above a try if possible. We create Shopify apps review series with the aim of helping Shopify online stores find the best POS for their website. All of the information on the review (including features, description, prices, and links) is collected from the vendor's website or their own published page/ selling channels.
The list of the 8 best Shopify POS apps is kept up-to-date on a regular basis by our team. Please feel free to reach us out if you have any questions related to this app review.
Don't see your app on the list? Wanna contribute more content to this review? Contact us
People also searched for
shopify shopify pos apps

shoplify pos apps for shopify
top shopify pos app for shopify

top shopify shopify pos apps