Where can I sell my used clothes? 16 Best places to sell used clothes
Clothes are meant to be worn and got rid of. Tired of seeing the same pieces of worn-once or out-of-trend clothing every time you open your closet? Feeling the urge for a closet clean-out? Do you know that you can actually earn some cash by reselling your used clothes rather than throwing them away?
It's now easier than ever to exchange your pieces of used garments for some pennies with many online selling platforms, user-friendly mobile apps, or easily-accessible brick and mortar stores. The following websites and stores are our favorite places to sell our old clothes. Let's get started!
Related posts
Selling used clothes on Online marketplaces
Shopify
You can sell almost anything on this e-commerce site, with your used clothing being one of the options. You can choose from 4100 apps in the Shopify App Store to add more functionality, such as easy returns, visual try-ons, etc, to your clothing store. Shopify enables multi-channel selling in which you can sell wherever your customers are with the Shopify POS app and manage your payments and earnings from Shopify's unified dashboard.
About the fees, Shopify offers 3 pricing plans varying based on your business size. For new small businesses and online ventures, the Basic Shopify plan for $29 per month is highly recommended. You can try running your Shopify clothing store in advance with a 14-day free trial and explore all the tools needed to further grow your business.
ThredUP
Visit ThredUp - the world's largest online thrift store with a huge inventory of over 35000 brand items available. This San Francisco-based store accepts a variety of apparel, from women and children's clothing, maternity pieces to shoes and accessories.
Selling on ThredUP is much easier than you can imagine. You will be sent out a "clean out kit" (which is an empty bag) to fill out all your high-quality pieces and leave it for the mailman, and they'll take care of the rest. Once your shipped items are gone through, you'll be notified about a payout. This is where ThredUP comes with convenience as it takes care of the most difficult part for the sellers but still gives sellers a maximum of 80% of the resale price. Usually, about 40% of the received items are accepted and sold online, while the others are recycled or donated for charity.
The amount of money you get paid depends on the quality of your sent clothing. You can use ThredUP's Payout Estimator to see how much your items are worth.
Tradesy
Based in Santa Monica, Tradesy is an ideal online marketplace for accessible and affordable women's clothing resale. Stated in its name, all the trading activities on Tradesy are conducted through an optimal app that allows you to share and quickly sell your garments to others. The return policy on Tradesy is also a big plus: when a buyer demands a return, you still can keep the payout until Tradesy team members approve the item as qualified for a return.
Tradesy charges a quite flat commission of $7.50 for items under $50 and 19.8% for a total of over $50. This means that sellers can earn up to 80% of all sales, which is a relatively good deal. Besides women's clothing, you can resell other stuff such as wedding garments, brand-name handbags, luxury brands, or accessories.
ASOS Marketplace
Looking for an online vintage consignment shop based in the UK or Europe? Hurry up and put your items on ASOS Marketplace, where you can access over 800 boutiques all over the globe. ASOS Marketplace is one of the leading platforms for independent brands and vintage boutiques, with retro 90s sportswear, new local designs, and hand-made accessories being the main touchpoint.
As a seller, you're able to earn up to 80% commission from your sales, while ASOS takes a fixed number of 10% commission. To get on ASOS, just pay a £20 monthly membership fee, follow the photography rules to get your products approved, and list at least 10 garments to keep your store active. ASOS may not be the fastest site to generate money from used clothes, but it is the right place for small business startups to start out new trends and earn long-term revenues.
Depop
Based in the UK, Depop is beyond a consignment site - it's a whole community for the next generation to express their flowing creative juices and get fashion inspirations from unique items. Whatever your style or interest is (vintage, sportswear, brand-name labels, etc), you still can find yourself on Depop. The brand is currently leading the new transforming fashion.
To start selling on Depop, just download the app, create listings from your garments, and start engaging your first customers. The engagement process works the same for both buyers and sellers, so consider using the united approach for both audiences. As a seller, you will have full control over your product listings - from photos, descriptions to prices. Depop will just take 10% from your final sale.
Material World
Material World is more of an ideal marketplace for luxury women's apparel with minimum details. The company aims to redefine nature, invest in it, and make it less material. Material World offers a service where the love for high-quality fashion and respect for the environment can co-exist to foster a shopping behavior that reduces wear on the planet.
For a seller, it will only take a few steps to get your items sold. //Just send the items you want to trade using the Material Kit, wait for an itemized offer, and accept when the offer arrives to get the payout**. You can choose to accept the offers or return the offers for a small fee back or have them donated for charity.
There will be a live calculator to estimate your earnings, and actual offers may vary based on your items' condition, style, or material. You can use your earnings towards a new Material Box or get paid by cash via PayPal. Material World's trade-in service is totally free, and you'll only be requested a $5 deposit first and refunded later when you get the offer.
Etsy
Etsy is an American e-commerce platform mainly focused on handmade or vintage items. Items on Etsy diversely range in categories from clothing, home decor, bag, jewelry to craft supplies.
Fashion on Etsy comes in many forms, and people flock to Etsy for the unique and personal touches in every item. Etsy's human-centric marketplace provides a playground for artists to let their creative flows interact with customers. The artisanal platform is ideal for selling designer clothes and local brands with strong personal identification traits. Keep in mind that selling vintage clothing on Etsy is not the method for a quick buck but for strategically growing your passion into a profitable business.
Normally, Etsy charges $0.20 for each listing, and if your listing doesn't make a sale within four months, it'll cost another $0.20 to relist the item. One useful tip is to create seasonal listings that are more likely to sell within four months to pay the listing fee once only and lower the overall costs.
eBay
We're all no strangers to eBay - one of the biggest e-commerce platforms for both merchants and consumers all over the world. eBay is no secret to at-home vendors who want to own designer clothes for a lower price. The platform itself is a great option for selling clothes, as well as shoes and accessories.
eBay's price structure is more favorable to clothing sellers as it avails free listings for the first 100 items, and additional items from the 101st one are charged $0.3 each. Especially, there's a bidding system in which you can set a minimum price and get people to bid on your offerings, and the highest bidder will be the owner. The bidding system will go even wilder when you sell designer clothes or local brands as the demand will unexpectedly rocket. However, after making a sale, you will have to pay a 10% fee on the total price of the item, which will considerably lower your overall commission.
The RealReal
You are looking for a place to consign your luxury clothes online? Go to The RealReal and get some extra bucks for cleaning out your high-end closet. Sellers on The RealReal can keep up to 85% commission of the sale price, and high-quality items are usually sold within three days, which is perfect for those in need of quick money. Besides clothing, shoes, and accessories, The RealReal also accepts jewelry, home decor, or even fine art.
To request a sale, just mail your items using a prepaid label. Or you can choose whether to drop them off at one of the Luxury Consignment Offices or request a free home pick-up from the company (for some particular metropolitan areas). And since The Real Real is a part of a donation organization, items that cannot be resold will be donated to help tackle poverty.
LePrix
LePrix is one of the leading online consignment platforms with hundreds of pre-owned luxury brands worldwide. LePrix offers unprecedented access to carefully selected consignment and vintage boutiques with timeless designs from top designers.
Rather than buying and selling pieces, you're enabled to trade one item for another with the swap feature. This is the idea from LePrix's founders, Elise and Emily, to prevent luxury clothing from being devalued and sold at a ridiculously low price level. If swapping is not your favorite, you can still buy and sell clothes in the traditional way.
Vinted
Vinted is a Lithuanian-based online website that enables its users to buy, sell, or swap clothing garments and accessories. Vinted had opened a platform for its users not only to execute trading activities but also to communicate with each other. Since its first launch, Vintend has expanded into men and children's clothing as well. As of 2020, Vinted is now available in 12 countries, with over 25 million members in total.
A fan of secondhand clothing? With Vinted, you can easily share your pre-loved fashion taste, while decluttering your closet to earn some bucks. Selling on Vinted is simple as the platform makes it all free for users. Just download the Vinted app (available on iOS and Android), list your items by uploading photos with descriptions and price, then box the items, and follow the shipping instructions. Make sure you send the items within 5 days. Vinted is generous enough not to charge any selling fees, so you will be paid the full amount once the buyer confirms the purchase.
Selling used clothes in Offline stores
Clothes Mentor
Clothes Mentor is an ideal resale store of second-hand designer clothing without designer price tags. All Clothes Mentor's apparels and clothing are like-new, displayed in great shape, trendy, or even timeless. Accessories, shoes, jewelry, or purses are also accepted. For women's clothing, the size ranges from 0 to 26, and Petites!
Clothes Mentor opens a huge inventory for those who want to resell their designer pieces. You can bring your items to any Clothes Mentor store and sell them for immediate cash. Until today, Clothes Mentor now has 136 stores available in 30 states throughout the US, with each store serving its own local community in both buying and selling pieces. Some stores even offer a free Personal Shopper to help you with your wardrobe and tailor your outfits to your taste.
Buffalo Exchange
Founded in 1974, Buffalo Exchange is a privately owned fashion resale place for buying and selling used clothing. The company has now expanded into 50 stores across 19 states in the US. With the belief that recycled garments can reduce pollution and waste, Buffalo Exchange accepts a wide range of clothing and accessories in best conditions, such as plus sizes, menswear, jeans, T-shirts, dresses, shoes, jewelry, vintage clothing, and many more.
Currently, Buffalo Exchange is buying cleanouts by drop-off appointments only, so make sure to dial and ask an in-store employee to arrange an appointment for you. The cleanouts are limited to under 50 items only. Before you arrive, leave your items untouched for 24 hours, and remember to bring your ID card when dropping off. It may take up to 3 days to process your cleanout - and once it's approved, you can get the money through PayPal, Venmo, or a digital trade card.
Aside from in-store trade-ins, Buffalo Exchange also offers an online platform to help resellers make sales via email. As you request, they will send you a shipping bag that can take up to 40 items of clothing. Then, you'll be updated via email about the approved items for sale and get to choose the payment method. Buffalo Exchange pays 30% of the selling price in PayPal/Venmo and 50% for a store credit.
Crossroads Trading
Founded in 1991, Crossroads Trading was among one of the first companies to pursue second-hand clothing resale over traditional retail. After several years of operation, Crossroads Trading has now extended to a whole community of fashion lovers looking for an exclusive alternative for their closet. The store looks for brand-name and on-trend clothing in good condition with a variety of details and styles available such as pastel, sequin, plaid, color blocking, etc.
To sell clothes in Crossroads Trading, you can directly bring your clothes to their physical stores, or request a bag with a prepaid shipping label via email. However, due to recent events, selling is now accepted by drop-off appointments only. Crossroads Trading has several physical locations across the US, so find your nearest store and call an in-store employee to make appointments.
Sellers must be over 18 and are required to bring ID cards as proof of identity. You can bring up to 30 items, but make sure to wash them in advance. You can return for cash or trade after 48 hours or choose to donate unpurchased items for charity or have trade held on file until your next visit. Crossroads Trading offers a 50% payout of the sales price as store credit and 30% payout as direct cashback, so consider the most profitable option for yourself.
Plato's Closet
Owned by Winmark Corporation, Plato's Closet is a second-hand store aiming at teens and young adults. It's a perfect way to make some extra cash after cleaning out your closet. Plato's Clothes accept a variety of both women and men's items, including casual clothing, bathing suits, shoes, accessories, or even DVDs and books.
Clothes bought by Plato's Closet are strictly looked through with two mandatory criteria: (1) Your clothes must be gently used with no stains, holes, or fades; (2) They must be currently on trend or in the season to get a higher chance of being sold.
To sell your clothes from the most out of your visit, find the nearest stores among 480 locations across North America, call the in-store sales associates first to ask about what they're currently seeking, then decide the pieces you want to bring in. But be prepared that it will take at least 30 mins for examination, and not all of your items are accepted.
WasteLand
Started from a small vintage shop in Berkeley, WasteLand has successfully grown into a whole style empire of four locations for star icons, musicians, artists, or anyone who creates and defines fashion trends. Every day, WasteLand welcomes hundreds of visits, manually picks up every designer piece, and looks for unique collections that match their brand identity.
Selling to WasteLand is super easy. You just need to bring your clean and like-new garments, drop off at any of WasteLand physical stores from 6 pm to 12 pm, and wait for around 5 - 20 mins to get your items looked through. Then, your buyer will give a quick rundown of your clothes right at the buying counter, price them, then pay you 35% of the total marked prices.
That means you get to know how much you're earning and get the money straight. However, note that you must be 18 and above to sell at WasteLand, and remember to present a valid US ID card when dropping off.
Uptown Cheapskate
Uptown Cheapskate is one of the most well-known thrift stores with over 80 physical locations across the nation. Uptown Cheapstake's award-winning franchise has inspired many other thrift store models, and the brand itself is always looking for franchise partners with the same value and dedication.
Uptown Cheapskate accepts thousands of like-new and unique items from several designers and local brands in diverse categories such as clothing apparel, handbags, and accessories. Selling with Uptown Cheapsteak is pretty simple.
First, make sure your prepared clothes are stylish, fashion-focused, and in good condition. Then, you can stop by any Uptown Cheapskate stores to have your clothes looked through with no appointments needed, and pick your payout. They offer between 25% and 35% of the item price in cash, and 25% more if you trade with their store credit. Luxury brands like Chanel, Louis Vuitton, or Prada offer cash and consignment, which is 60% of the selling price.
Some tips to get the most cash off your used clothes
Now that you know where to sell your cleanouts, here are some pro tips on how you can sell your clothes to maximize your earnings.
Choose on-trend or niche-representative clothes to sell
You can choose to sell trendy clothes, or create a niche that is currently not trending but represent a certain decade (for example, the 80s), colors, styles, or types of items. In this way, you can easily segment your buyer audience and make sure your items are sellable.
If you consider resale as a long-term business, you should sell more often to stabilize your earnings. One pro tip suggested by Buffalo Exchange is to sell your clothes seasonally (every three or four months) so that your garments are always in style. Moreover, it's a strategic move to create seasonal collections as well.
Double-check the status of your garments
Most online or offline stores only accept clothes that are gently-used, like-new, and in good condition for further usage. Clothes that are partly damaged are more likely to be rejected. Therefore, always remember to check the status of your garments before selling. To guarantee a higher level of acceptance, you can follow this guideline:
Check for damages, pit stains, and fadings.
Wash/laundry your clothes and fold them gently
Use a fabric bag or a nice basket to carry your clothes
Provide accurate details and descriptions
Accuracy brings reputation. Your honest statement about the products will gain valuable trust from customers, especially those who have had struggles with buying clothes. First, capture high-quality and natural-coloring pictures that realistically reflect the products. Then, provide your buyers with specific measurements (especially women's clothing) and detailed descriptions about the materials or forms and shapes. This information will help your customers visualize how the clothes fit their figure more precisely.
Pay attention to prices and fees
Even when you're selling used clothing, you're doing business. All the listed options come with a commission/listing fee policy. Make sure to carefully check it to understand how much you're going to make before selling your items.
If you're simply selling old garments to make room for your new wardrobe, consider accepting store credit instead of cash. Most online and even physical stores tend to offer a more attractive payout when you choose store credit as a payment option.
Further readings
Final words
Overall, it's a good idea to develop a simple closet clean-out into a profitable small business. Nowadays, more and more online and physical thrift/consignment stores are accessible to create a marketplace for indie fashion lovers and traders. We hope this article has given you some suggestions on where to sell your old garments, and how to make the most money out of them.
New Posts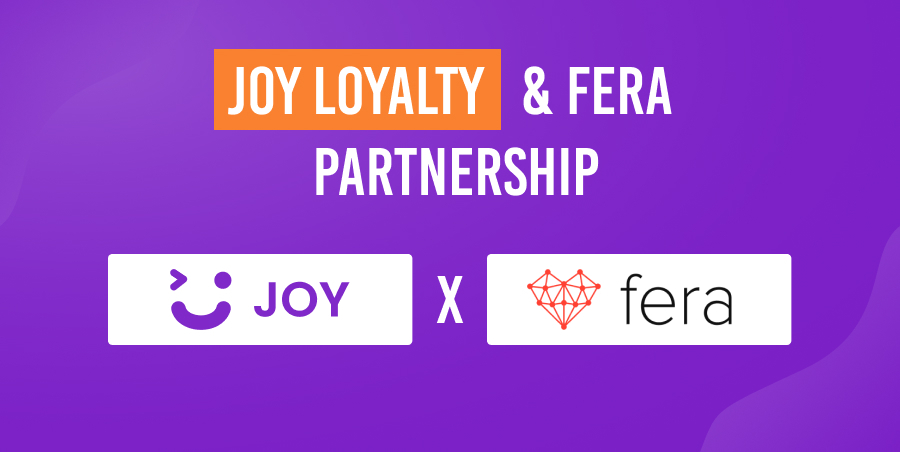 Subscribe
Stay in the know
Get special offers on the latest news from AVADA.
40k
subscribers has been joined!
Earn $10 in reward now!