Top 11+ Best Tech YouTubers You Need to Subscribe To
New technology, such as gadgets, laptops, or wide-ranging innovations can be a little confusing. Luckily, there are a number of YouTube channels that help you keep up with the latest and greatest news. These sources provide news, reviews, and in-depth insight into technology trends that will shape the future. Here are 11+ Youtube channels that tech lovers should subscribe to.
Linus Tech Tips
Linus Gabriel Sebastian is a Canadian youtuber, presenter, producer, and founder of Linus Media Group and the owner of Floatplane Media.
Sebastian is best known for owning four technology YouTube channels, including Linus Tech Tips, Techquickie, TechLinked, and ShortCircuit, which have a combined number of over 17 million subscribers. In 2015, Sebastian was ranked 4th in a list of the "Top 30 Power Players in Tech" by Inc. magazine. In September 2020, Linus Tech Tips is ranked the most-watched Technology channel on YouTube. In 2014, the channel reached the "top 1% of Google's preferred advertising channels" on YouTube.
The channel focuses on PC hardware under many compelling standpoints. LinusTechTip provides information on new PC-related gadgets and many guides to buying and building PCs. Also, Linus Tech Tips has a weekly video podcast.
Read more:
Unbox Therapy
The feeling of owning a new item is wonderful. But what if your bank account has zero balance, what to do now?
Let others buy and "box" new products for you! As the name implies, Unbox Therapy (almost) includes all the unboxing videos about the amazing tech "toy" and gives viewers some first impressions of a new product. The channel is produced by Lewis George Hilsenteger and Jack McCann. Hilsenteger is the main host, and McCann is the cameraman. It has 17 million subscribers as of now, and its videos have received more than 3.7 billion views.
The channel posts some review and comparison videos, but mostly this is a way for tech enthusiasts to experience the feeling of unboxing a new product at no cost.
TechSource
Edgar Oganesyan is the talented tech influencer behind the channel called Techsource, which reached 2.76 million subscribers by September 2020. He studied computer science at Los Angeles Valley College. His contents are pretty diverse, from reviews to unboxing or even makeover tech stuff. Besides, he also has a series of setting up devices for different kinds of people, which attract many views.
UrAvgConsumer
Next is Judner Aura, also known as UrAvgConsumer, a YouTube reviewer who got popularity for his tech reviews, including everything from video games to computers, backpacks. He also gets well-known for his series of tech devices comparison. He has gained more than 2.8 million subscribers since the channel began in 2012.
Jon Rettinger
As a tech lover, you may know about TechnoBuffalo, a website all about technology, whose founder is Jon Rettinger. He has been the face of the electronics review world. However, he then sold his website and YouTube channel Technobuffalo to Mobile Nations, one of the world's biggest digital publishers.
Back in his childhood, Technology has always been an irreplaceable part of his life since he loves detaching things just to see how they worked. Now, he has owned his own Youtube Channel "Jon Rettinger", which has reached about 1.5 million subscribers. His channel is quite simple. You can find news, reviews, and even some videos. Currently, the channel has over 1,000 videos and covers many different topics: phone, car, computer, game, software. John Rettinger is a must-subscribe channel for those wanting to stay up to date on a wide range of technology-related topics.
Jonathan Morrison
Jonathan Morrison launched his Youtube channel with the name called tldtoday in 2010, but then he renamed it to his name, Jonathan Morrison. He has offered his voice for Promo videos for Samsung Galaxy Note7, which solidified the trademark to his signature opening sentence heard in all of his review videos, "Hey Guys, Jonathan here"
Jonathan Morrison provides a crisp and strong point of view From gadget reviews and buying advice to checking out the latest apps and PC games. He has gained close to 2.7 million subscribers and over 400 million channel views. His channel has become the sought-out destination for gadget reviews, tips, and buying guides.
Erica Griffin
Erica Griffin is a reviewer of phones, tablets, and other electronic devices. She has deemed herself The Technology Nerd Who Likes To Film Stuff. She graduated from the University of California, San Diego with a Bachelor of Science degree in Cognitive Science, with a specialization in Human Computer Interaction. She also minored in Digital Media Production. She holds such a huge fan base of 870.000 subscribers and over a million views each month since she creates brutally honest content about reviews, recommendations, and comparisons between gadgets. This makes her channel much more trustworthy and credible.
Austin Evans
Austin Evans is an American techies who publishes videos featuring gaming PC builds, Top 5s, video games to his self-titled YouTube channel.
Growing up, Austin loved everything relating to tech. He was passionate about computers and technology. And since then, he began uploading tech videos and was even able to turn it into a full-time career as a Youtuber, and one of true technology guru. He created his technology channel on August 4, 2007 and opened his channel by featuring video game content. Austin owns two Youtube channels, Austin Evans, and This is.
He has earned over 4.6 million YouTube subscribers, and the counting stills on. Austin Evans is an American Youtuber from California.
Dave Lee
Dave Lee (born October 31, 1980) is a Canadian YouTube tech guru who is widely known for his Dave2D channel. Since 2015, he has earned more than 521 million views there for his wide range of tech reviews, comparisons, and advice. Currently, his main content of tech reviews is phones and laptops. His type of videos are really simple and well-focused enough for viewers to keep track of. He has amassed more than 3 million subscribers to his YouTube channel.
JerryRigEverything
Zack Nelson, also known as JerryRigEverything, is an American YouTuber and technology reviewer.
He has been popular for his technology reviews, including smartphones, watches, apps and much more. He has two main content videos. The first is reviewing the strength and durability of the phone. The second one is taking apart the more popular phones he reviews. This involves a tearing down of the phone and talking about the unique specs on the phone. He also creates vlogs about making things. Currently, he has a strong fan base of over 6.1 million subscribers.
Marques Brownlee
Marques Keith Brownlee, also known as MKBHD, is a video producer, vlogger well known for his technology Youtube channel. His channel is acknowledged as one of the fastest-growing channels and one of the most subscribed-to for tech lovers. In August 2013, Senior Vice President, Social for Google, Vic Gundotra, named Brownlee as "the best technology reviewer on the planet right now". He is majoring in business and technology, while minoring in information systems and marketing.
Brownlee joined Youtube on March 21, 2008. His very first videos mainly focused on hardware tutorials and freeware. Many companies then approached him to demonstrate their paid software and hardware, but only reviews which would be of interest to his audience. Now, Brownlee is best known for his hand-held device reviews.
As of September 2020, he has gained 12.1 million subscribers.
Mrwhosetheboss
Arun Maini, an English technology Youtuber, owner of the channel called "Mrwhosetheboss". Maini is an Economics Student. He joined Youtube on April 20, 2011, and the channel has gone through significant changes since then. Maini was inspired by many other technological Youtubers. It took him a long time to get a decent amount of viewers and subscribers by making review videos.
Arun Maini runs the most subscribed-to Tech YouTube channel in the UK. He has appeared around the globe in such publications like The Daily Telegraph, Business Insider,… all praising him for his contribution to the tech sector of YouTube. Up to now, MrWhoseTheBoss has gained over 5.2 million subscribers on YouTube, thanks to his detailed smartphone reviews and comparison videos.
Related posts:
In terms of technology, there are hundreds of YouTube channels to choose. The options in this list are not based on popularity, but on the quality of the videos. Do you think these are the top picks, or have a channel you love missed out? Share your thoughts in the comments section below!
New Posts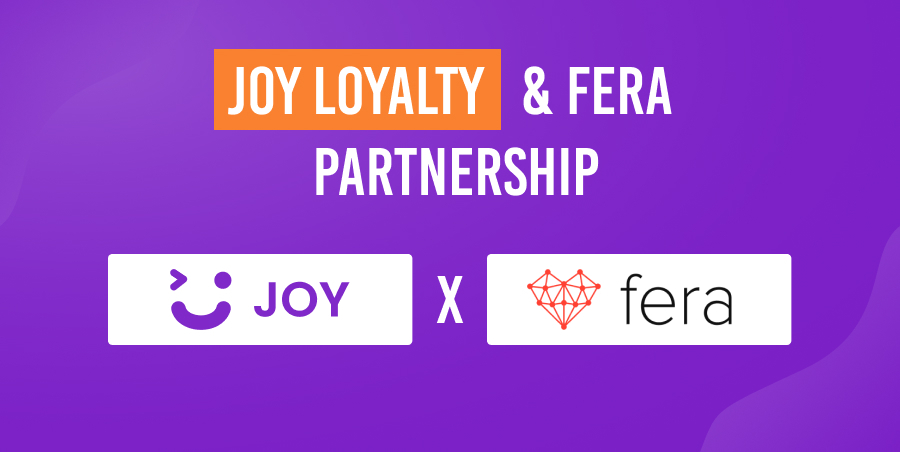 Subscribe
Stay in the know
Get special offers on the latest news from AVADA.
40k
subscribers has been joined!
Earn $10 in reward now!