How Does Youtube Monetization Works? Requirements & Rules
Youtube is a giant platform developed by Google allowing you to upload videos to store and share for others, watch community, or keep you private. Thanks to this amazing platform, the phrase How Youtube Monetization Works has gradually become familiar. I am sure that many people around you also learn about it and make money through Youtube. So is making money with Youtube real?
I will give you an example: PewDiePie – a YouTube channel that earns more than 10 million USD per year. This channel owner is a handsome guy, a funny, good talker, and good at gaming. He makes millions of dollars every year by publishing videos on Youtube and making money through Youtube Partner, but other revenue sources from advertising games are also extremely abundant.
If you are learning how to join the team of making money on YouTube, please immediately refer to our article below.
What to Know Before Making Money on Youtube
1. Your Channel Must Be Accepted into the Youtube Partner Program
The YouTube Partner Program (YPP) enables creators to monetize their content on YouTube. Creators can monetize ads served on their videos and from YouTube Premium subscribers viewing their content. You can register for the YouTube Partner Program from your account in Creator Studio.
To be considered a member of the YouTube Partner Program, you'll need to:
Meet the conditions to participate in the Program.
Make sure your content complies with the policies of the YouTube Partner Program.
Once accepted into YPP, you will be able to:
Contact the Creator Support team.
Monetize videos that meet the content-friendly guidelines.
You'll be eligible to apply for the YouTube Partner Program (YPP) if you meet all of the following:
YouTube Partner Program available in your country
You have over 4,000 watch hours in the last 12 months
You have more than 1,000 subscribers
The content you create complies with the YouTube Partner Program policy
You have linked an approved AdSense account
The threshold for participation in this program allows Youtube to significantly improve its ability to recognize creators who contribute positively to the community and increase their advertising revenue (minimizing bad guys). These standards also help YouTube prevent potentially inappropriate content from monetizing - these are content that can hurt everyone's revenue.
You can check your watch time and subscriber count in YouTube Analytics. If you haven't met this threshold yet, keep working to create compelling original content and build your audience with tips from top creators.
What if you lose access to the YouTube Partner Program?
If Youtube determines that your channel is no longer eligible for monetization, your channel will lose access to all monetization tools and features associated with the YouTube Partner Program.
If Youtube has removed your monetization due to your policy violation, you should start by visiting the monetization page to read more about the policy your channel violated. Then, review your videos to make sure they comply with YouTube Partner Program policies and the YouTube Community Guidelines. The next step is to edit or delete any videos that violate Youtube policies.
You can continue to upload original content and build your audience on YouTube even if you're not in the YouTube Partner Program. You can re-enroll in this program after 30 days.
Read more:
2. How to Get Accepted into the Youtube Partner Program
To make money on YouTube, you must be a member of the YouTube Partner Program. Signing up to become a Youtube Partner is especially useful when you have exclusive and strong viral videos, or you simply can to create videos, which will bring you a relatively good income.
Here are four specific steps you can take to get accepted into the Youtube Partner Program:
Step 1: Read and agree to the YouTube Partner Program terms
Sign in to YouTube.
In the top right, select your account icon and go to Creator Studio.
In the menu on the left, select Channels and tap on Status & Features.
In the Monetization section, click Enable.
Follow the steps on the screen to accept the YouTube Partner Program Terms.
Step 2: Sign up for AdSense
You can create a new AdSense account or connect an existing one to your channel. You need an AdSense account to monetize videos and get paid. Follow these steps to set up your AdSense account.
To receive your payments, you'll need to be signed in to your AdSense account and make sure you've resolved any issues causing your payment hold. Once you have resolved any payment hold issues, you will be paid when your earnings reach the currency's billing threshold (provided your channel has no monetization pause and you comply with Youtube policy).
Step 3: Set monetization options
Set the type of ad you want to run on video and automatically turn monetization on for all your current and future videos.
Once you've set this up, you'll start earning money as soon as your channel is approved.
Confirm you want to monetize all current and future videos.
Check the boxes in the Ad formats section to choose the types of ads you want to display.
Click Save.
You can always change these settings in the monetization default settings so that each uploaded video is automatically monetized or monetized, or choose the specific video you want to monetize.
Step 4: Request a review
Once your channel meets the program threshold, we will review your application to ensure activity on the channel complies with the YouTube Partner Program policies, the YouTube Terms of Service, and the Guidelines. Youtube will notify you by email in the YouTube Studio beta as soon as the process is complete.
If you don't have enough views yet for us to review, keep creating original content, and increasing your audience.
This view threshold gives Youtube enough information to determine a channel's validity. The threshold also allows Youtube to confirm if the channel complies with our community guidelines and advertising policies.
How Does Youtube Monetization Work?
Advertising
Youtube has a particular page to guide you to start making money. If you want, you can also take some time to watch it.
But these videos are quite general, mainly guide you on how to use and professionally create content.
I will help you define it; Youtube Partner is a program that allows you to earn income by placing ads on the videos you upload. You will receive money with:
Every 1000 times of displayed advertisements.
Every click on the ad.
And the money will be returned to your Google Adsense account.
The amount you receive also depends on:
What is video content? (Niches, such as finance, beauty, and cars often share a lot of money)
Which country does the ad clicker come from? (Countries with developed advertising industries such as the US and Europe often bring in higher income)
Such as:
For videos in the entertainment industry, the value per click is very low because few businesses bid to advertise on these videos.
Videos belong to "money-making" industries such as travel, healthcare, software, finance, etc., the video value can be up to a few thousand to several tens of thousands per click.
Clicks in developed countries have a much higher value. If your English is good, you can make International Videos to get a better income.
I will summarize the registration process so that your Youtube channel will be accepted to make money with advertising as follows:
You need 1 Gmail account & verify with phone number
Use this Gmail account for Youtube
Upload videos & promote your videos until you meet the requirements: 4000 hours of viewing & 1000 subscribers
Go to Creator Studio => Channel => Enable monetization in the Monetization section
You will also sign up for an Adsense account in this step.
Update personal information, verify your phone number in your Adsense account.
Choose the form of advertising for the channel
Complete, wait for Youtube review, the process may take 3-4 weeks.
When the YouTube review is successful, you will receive an email like this:
That was successful. To turn on ads for any video, go to Video Manager, tick that video, and choose Monetize.
Finally, choose the ad positions you want to display and press Monetize is finished.
Read more:
Channel Membership
Previously, YouTube offered a Twitch-like "Sponsorship" model on YouTube Games. This gives fans the ability to sponsor $ 4.99 per channel for a month, which also gives them access to exclusive digital products and optional badges and emojis contact.
YouTube has started testing the program on a larger video network. Those experiments led to the creation of the YouTube member channel. Unlike on YouTube Games, to be Membership, you'll need to meet the minimum requirements to be considered for channel membership on YouTube:
Your channel joins the YouTube Partner Program
The game channel must have more than 1,000 subscribers
Your channel must have more than 30,000 subscribers
You are over 18 years old
You live in one of the locations covered by the offer
You (and your omnichannel network) have agreed to and are currently complying with the terms and policies of Youtube (including the applicable Commercial Product Addendum)
However, the creators' support remains the same: $ 4.99 per month and includes custom badges and exclusive emojis.
It will also allow subscribers access to a member-only post in the Community tab, where creators will occasionally share custom perks, like access to exclusive live streams, additional videos, news on upcoming events, access to early ticket purchases, and more.
YouTube has said it will manually review these perks to ensure they meet YouTube's guidelines and match creators' capabilities.
Comedy creator Mike Falzone tripled his YouTube revenue thanks to membership registration, YouTube said. The number of Spanish game channel members elrubiusOMG has increased sixfold thanks only to the sponsorship of YouTube Gaming. And Wintergatan is making more than 50% of its revenue from channel membership.
Overall, the number of creators making 5 figures a year increased by 35%, and the number of people making six figures increased by 40%. Similar to sponsorship, YouTube retains 30% of sponsorship revenue after withholding local sales tax but bears all transaction costs, including credit card fees.
Eligible channels can enable channel membership in the following:
Sign in to your Google Account.
Access to the Members page.
Click Start, then follow the instructions on the screen.
Note: When the channel's membership is turned off, all recurring member payments will be canceled. Re-enabling channel membership will not automatically restore these members. Viewers must voluntarily re-register to become a member of your channel.
Currently, Channel memberships are available to creators in the following countries: Argentina, Australia, Austria, Bahrain, Belarus, Belgium, Bolivia, Bosnia and Herzegovina, Brazil, Bulgaria, Canada, Chile, Colombia, Costa Rica, Croatia, Cyprus, Czech Republic, Denmark, Dominican Republic, Ecuador, El Salvador, Estonia, Finland, France, Germany, Greece, Guatemala, Honduras, Hong Kong, Hungary, Iceland, India, Indonesia, Ireland, Israel, Italy, Japan, Kuwait, Latvia, Lebanon, Liechtenstein, Lithuania, Luxembourg, Macedonia, Malaysia, Malta, Mexico, Netherlands, New Zealand, Nicaragua, Norway, Oman, Panama, Paraguay, Peru, Philippines, Poland, Portugal, Qatar, Romania, Russia, Saudi Arabia, Senegal, Serbia, Singapore, Slovakia, Slovenia, South Africa, South Korea, Spain, Sweden, Switzerland, Taiwan, Thailand, Turkey, Uganda, United Arab Emirates, United Kingdom, United States, Uruguay, Vietnam.
Merchandise
In addition to membership, creators will also be able to sell directly to fans. In a tab just below the video, the creator has more than 10,000 subscribers who can offer merchandise like T-shirts, hats, phone cases, or anyone of the more than 20 different items that make sense for the channel. For example, Lucas, the Spider's author, turned his character into a cute stuffed animal and sold over 60,000 pieces, making over $ 1 million in profit in just 18 days.
Merchandise is a partnership between Youtube and Teespring - which specializes in promotional T-shirts, hoodies, and other items.
To be eligible to use the Sales Shelves, you need to be part of the Youtube Partner Program and have at least 10,000 Subscribe (as mentioned above) and without any warning from the Community Guidelines. In short, you must keep your account as clean as possible.
If you're living in a country with access to the YouTube Partner Program, you can set up Merchandise Shelf, but only viewers in selected countries can buy merchandise with your brand.
You design your merchandise by uploading the artwork to Design Launcher, and Teespring will print these items when they are ordered and sent to your channel viewers. For each order, you will receive a portion of the profit.
YouTube said Teespring will retain a portion of goods, depending on the item. Accordingly, a general floor price for each item sold is returned to Teespring; however, creators can increase the price to whatever they want and retain the difference.
For example, the original price of single t-shirts is $ 10.22, but creators usually sell them for $ 22. However, if the creator sells 200-499 units, the original price drops to $ 9.82, so the creator makes more money.
But YouTube has also negotiated with Teespring on how they will receive a commission for that sales, much of which is returned to creators. This means encouraging creators to sell merchandise through YouTube, as they will get more than a direct sale thanks to this returned commission.
This is also a big win for Teespring; this business had to restructure and cut staff just a few years ago.
During the beta test, Teespring reported 82% success for YouTube users using sales services, and conversion rates from sales view 2.5 times higher than descriptive links. This resulted in a 25% growth in merchandise sold per user.
Additionally, the creators who have been connected directly to the brand sponsor through FameBit, which was acquired in the fall of 2016, can also use the rack to direct the fans to the property whatever they're selling - like a video game, outfit, or any product sold online. This feature was announced at VidCon, but not disclosed at this time.
Here is a detailed guide to help you sell your merchandise on Youtube and a few helpful tips.
Step 1: Imagine and design your product
Merchandise for your channel is meant to both show off and provide your audience's connection with you. That means your merch should be unique.
Hawaiian YouTube star Ryan Higa has launched his Ninja Melk milk-based energy drink to boost the popularity of his viral comedy, Ninja Melk. While he also sells t-shirts and other merchandise from his online store, Ninja Melk's appeal is broad enough that it has its own website.
Pro Tip: You may have more commercial ideas than you can stock up on. So, start with one or two items. But make sure you engage your audience in the decision-making process. Poll them as to what they want. Or build buzz by offering one-off products related to massive subscriber base milestones.
Step 2: Source and build your or someone else's product
You will need a manufacturer, supplier, or wholesaler to make and deliver your product in most cases. Some vendors will ship it to you, and some will help you with inventory, shipping, and return headaches by handling it yourself.
In case you don't have products, you can sign up to sell other people's products in the form of Affiliate Marketing.
Step 3. Create your store and landing page
You will need a separate website to process purchases. If you'd like to link it directly from your video, check out YouTube's list of approved merchandise websites.
Step 4: Activate your YouTube Partner merchandise shelf
YouTube partners can also use the pricing feature to sell its channel merchandise. If you qualify, follow YouTube's instructions to activate it.
Step 5: Promote your product in your video
And don't forget to add your store link to your video descriptions, and include end screens and tags with a compelling call to action.
Pro Tip: Don't forget to say thank you. Because it's polite, but also because it's an excuse to remind everyone how great and popular your product is, again.
Super Chat and Super Sticker
YouTube is opening up another revenue stream for creators - based on the Super Chat feature, introduced in January 2017, allowing viewers to pay for their comments to be more visible in shows and live broadcasts.
Now, YouTube integrates Super stickers into the mix - a feature that closely resembles Twitch Emotes or the hugely popular emoji, creating chat boxes on Amazon-owned game-streaming platforms. Super stickers will be available in 60 countries (full list is available here https://support.google.com/youtube/answer/9277801#Availability), allowing viewers to purchase Stickers to welcome sets stream their favorites, congratulate them on well-played games or to express their general appreciation, YouTube detailed in the company blog post. The company teased Super stickers for the first time in the main site at VidCon Summit.
Super Chat and Special Stickers appear as colored chat messages in the chat. When viewers purchase the service, their profile photo will stay on the same chatbox for a period of time, depending on the service's amount. The longer a viewer spends, the longer a Super Chat or Special Sticker will appear at the top of the chatbox.
The super sticker will be eligible for the same channels with access to Super Chat - meaning creators must be over 18, and channels must be monetized and count up to 1,000 subscribers to qualify. Stickers are not available on age-restricted videos, not listed, or private - or on videos where live chat has been disabled. Eligible creators can choose in Super Stickers via YouTube Studio, even though the creator who has activated Super Chat will automatically opt-in.
An initial release of Super stickers will include eight packs of stickers - five of which are animated - priced between 99 cents and $ 50, YouTube said. The stickers are designed by YouTube's internal team, who collaborate with a global creative agency and artist, a YouTube spokesperson told Tubefilter. The company has been researching different ways for people to express gratitude worldwide - from bowing and giving a gift with both hands to buying someone a coffee cup, what's important to you is to show an appreciation for different cultures, YouTube said. The Super stickers focus on global audiences and specific countries including France, Japan, and Korea, as well as genres like gaming.
Finally, the stickers feature original cartoon characters, including Popo The Hippopotamus (who in a sticker appears sitting on a gaming chair), Energetic Lemon, Baby Lemon, Bushiba (an adorable fox), and more and more. The stickers will be translated into English, French, Japanese, Korean, and Portuguese for international viewers and more stickers will be released soon, YouTube said. (At VidCon, the video giant says that the stickers will be themed around categories of content different from gaming, like fashion, beauty, sports, music, and food).
More than 100,000 channels have received Super chat to date, with some pocket streamers going up to $ 400 per minute during live streaming.
Read more:
Youtube Premium Revenue
YouTube Premium (formerly known as YouTube Red) was launched on a service platform originally launched in November 2014 as Music Key, offering only ad-free music and music videos from above. YouTube and Google Play Music. Unlike Spotify or Apple Music, YouTube Premium is not a dedicated music streaming platform. Instead, it improves the YouTube viewer experience without being bothered by ads.
When users register for this service, they will receive many benefits such as:
Ad-free video viewing experience: By subscribing to the YouTube Premium package, users will experience ad-free watching videos, listening to music on all devices logged into Google account, including on computers, electricity phones, streaming devices, etc.
YouTube Originals: In addition, users will be given access to all content on YouTube Originals with a number of TV shows, documentaries, and so on. Background music playback: If you use the YouTube Premium service package, users can lock your phone or use other apps, the video will continue to play in the background.
Background play: If the user is in mobile mode, the sound from the video you are watching will continue playing even when you are outside the app or your phone screen is closed. On Android, you can also view photo videos while you use other apps on your phone.
Download videos: Users can download videos or playlists for offline viewing on mobile devices.
YouTube Music Premium: Finally, users have access to all services and features that come with the YouTube Premium package.
This is a paid Google service, priced at $ 11.99 / month, providing users with an ad-free experience on all videos, offline video viewing, and exclusive YouTube content. YouTube Premium also includes YouTube Music Premium, priced at $ 9.99 per month.
Revenue from this service will be attributed to the creators based on the amount of content a user has viewed on your channel. Like the advertising business, Youtube will pass the 55% revenue to its creators. One thing that you need to know is that you will not need to pay anything to include content in YouTube Premium or maintain your content.
Even though YouTube has stricter control over its rules for making money online on the platform, content creators can still monetize Premium subscribers, even if a video doesn't qualify for advertising.
How Much Money Can You Make on Youtube?
Before we learn how much money you can make on Youtube, let's figure out when you get paid by Youtube and how YouTube will pay you.
When will you get paid by Youtube?
Currently, Youtube is the 2nd social network in the world by many users (after Facebook). The number of accounts on this social network has reached more than 2 billion people (in 2019). That is also the reason that this is an extremely effective channel to attract, promote products, and make money that many people are interested in. Some views say that the more views you get, the more YouTube pays you. In fact, this thinking is not really correct. This increase in views on social networks attracts advertising so that Youtube will pay you more.
Specifically, when you are watching videos, ads appear, users follow these ads along with your videos, you get paid by Youtube. In addition, if viewers click on these advertisements, the amount you will receive from Youtube will be even larger. That is how this revolution works and pays YouTubers to increase their income through this channel. Not ads within the same video will appear the same. Depending on who the audience is, gender and age, your ads will appear separately.
Additionally, through data stored on user cookies, your behavior is saved. From there, Youtube will appear with ads corresponding to your needs.
How will Youtube pay you?
Many people ask, "From which source does Youtube get money to pay you?" We all know, this channel does not sell any items on their site, they do not sell tangible products, what they do is advertisements on their platforms.
Want to create an advertisement on Youtube, you have to pay a certain fee, thanks to which Youtube has a great source of revenue from individuals, organizations, and businesses who want to promote their products, services, and messages. These fees are partly deducted by Youtube to pay YouTubers who place ads that appear in their videos.
Also, some businesses will pay a commission if customers make purchases through the Youtube channel. At this time, you will also receive a commission from this account.
Thus, increasing channel followers is attracting viewers to follow the video with ads appearing on the video to get paid by Youtube, earning an extra income.
How much money can you make on Youtube?
After your channel has been enabled for making money on Youtube, determining the amount of money earned is not easy. As mentioned above, the number of views that follow your ad on products determines how much money you receive. Specifically, in the US and European markets, each click on the ad, you get paid about 0.3 USD - 1 USD.
For example, if the number of viewers on your video is about 1,000, with about 6% of the viewers clicking on the ad. The total number of ad clicks you have is 600 mouse clicks. If your video is in the US, you will be paid 60 x 0.3USD = 18 USD.
Thus, how much you get paid from 1000 views depends on the number of viewers who click on the ad and the video market you provide. Therefore, although the number of views may be approximately the same, the amount earned from YouTube channels may still differ.
More specifically, the profit that YouTube channel owners can earn not only in the number of channel followers but mostly from the ads attached to each video. Experts indicate that there are 3 indicators to know the profits earned from YouTube, including CPM, CPC, and recently, YouTube mentioned the index - RPM.
CPM - the metric for advertisers
The definition of CPM is interpreted by YouTube as an abbreviation of "cost per 1000 impressions". Cost per thousand impressions (CPM) is a metric that shows how much advertisers pay to show ads on YouTube.
That is, you get to know the amount of money from the advertisers' payments when the ads run on your videos. The more an advertiser pays for that ad, the more money you will make. CPM is a useful metric that shows how valuable advertisers as well as your viewers are in helping them meet their own goals.
CPM ads are not always displayed, it depends on the geographic location of the video viewer, meaning that 100% of the video viewers will always appear the ad.
Currently, in the Americas and Europe, the highest CPM ranges from 4.59 to 15.47 USD / CPM (5.2 to 15.47 USD for advertising money per 1,000 views).
CPC - the key to making money falling within your reach
CPC stands for "Cost Per Click": Pay per time the audience finds it attractive enough to see and click on the ad to the original page introducing the product. This is an older form of a presence than CPM.
On the same channel, CPM and CPC can be applied in parallel, depending on YouTube's video and topics of cooperation with brands, and will eventually be combined to divide profits for channel owners. CPM and CPC rates vary by country, region, topic, and content related to the video.
CPC formula = Total value of the ad campaign/number of clicks
Example: When an advertiser purchased 600,000 hits with a $ 40 CPM, the advertiser would end up paying $ 24,000,000 for the entire campaign. With CPC advertising, advertisers pay for the actual visits to their website. You can agree with 0.1 USD / CPC.
Currently, the country in the top table has high CPM / CPC. So if you do an English channel, hitting high CPC countries will be ideal and earn a lot of money.
RPM - picture of your revenue
It stands for "revenue per thousand impressions". This is the metric that shows how much of the content's actual gross revenue (from both ads and other forms) after YouTube has discounted it.
45% of the total advertising money will be kept by YouTube, the rest 55% belongs to the channel owner pocket. So don't listen to anyone talking about someone's dreaming YouTube path at the time of your initial apprenticeship, because they may not have told you half of the money to split YouTube. RPM is based on a variety of revenue sources, including ads, Affiliate features, and YouTube Premium revenue.
RPM formula = (Estimated Earnings/Pageviews) x 1,000.
Example: Let's say that you estimated to earn $ 2,000 from 13,000 pageviews, your ad RPM would be (2000 / 13,000) x 1,000 = $ 154. After subtracting the revenue share with YouTube, you will receive $ 85 for 1 day.
The RPM is an overview of your current monetization rate on YouTube. Increased RPM means you are making more money per 1,000 views, while a decreased RPM means you are making less money.
Whether it increases or decreases the RPM is a useful indicator of the efficiency or inefficiency points of your strategy. By understanding the factors that drive RPM, you can find opportunities to improve your monetization strategy.
YouTube's introduction of the RPM metric doesn't mean that the CPM metric is no longer important. Because the higher the CPM, the more an advertiser will have to pay for that ad, and the content creator will enjoy that amount. If a YouTube channel has a high CPM, it is also an indication of the channel's value.
YouTube is making various changes to make it easier for content creators to earn more revenue from ads, including allowing creators to insert ads between videos over 8 minutes in length. at the end of this month. In the past, usually, only videos longer than 10 minutes were allowed to enable mid-video ads.
Related posts:
Conclusion
Through this article, you must also have the answer to the question: How Youtube Monetization Works?. Besides, there is a lot of useful information you can get around issues like how YouTube pays you and how much money can you make on Youtube?
In general, YouTube's social network is a complex virtual world, and becoming YouTubers is not as easy as people think. Above all, the most important thing is to be creative and work to meet the community standards set by YouTube. If that standard is not satisfied, everything you invest in will be poured into the river.
Once you know how to calculate the money you can make on Youtube, perhaps you have oriented what you have to do in the near future. Pay attention and invest in content and image quality to drive engagement for videos and video ads to get a huge income.
New Posts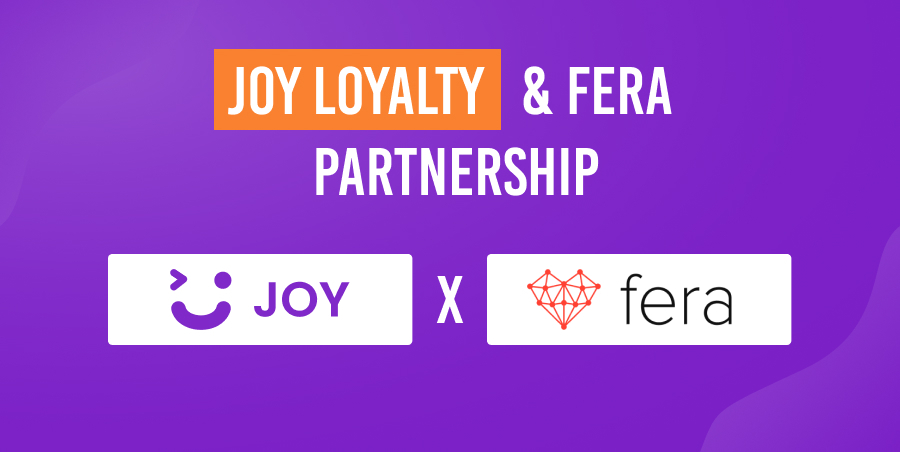 Subscribe
Stay in the know
Get special offers on the latest news from AVADA.
40k
subscribers has been joined!
Earn $10 in reward now!