Top 10 Productive Things to Do with Your Free Time
Have you ever felt that you don't have enough time for the things you want to do? Avado thinks you will want to make more use of your free time. Remember that your precious time is not worth wasting on trivial and insignificant things. "Your time is limited, so don't waste it on living someone else's life," says Steve Jobs. Filling up your free time with rewarding activities is one way to increase creativity, energy, enthusiasm, and fulfillment in life. This article will inspire you to take advantage of your time to do something interesting and make it the most precious.
Related Posts
1. Start a Business
Starting a business is an idea that many people are interested in, but how to start a business seems difficult. It is time to stop telling people that you will start a business and instead turn it into action. We all know that effective business will help you earn some or more extra income. AVADA ill summarize the process to start a business shortly with just 9 steps.
Step 1: Ask yourself: "Are you ready?"
When it comes to deciding whether you are ready to start a business, it's more of a will than a time. Are you in the mood to win right now? If you are still hesitant and cannot say yes, you need to consider whether the business is the right path.
It is easy to say that you will start a business. But doing it, turning nothing into something that can make money, will be much harder! You need to be mentally prepared from the beginning. Because there will undoubtedly be countless challenges, and if your will is not strong, any obstacle can ruin your business career. On the contrary, when you are ready with the mentality to dare to face all challenges, it is too good, the times of failure will lead you to the final victory.
Step 2: Determine the type of business to start
The next step to starting a business is finding the right type of business. Is there any niche you are particularly interested in? Are you ambitious about a business that you are the owner? Are you looking for a business idea? Those are the questions you need to ask yourself before starting your business.
You can start everything from a phone accessory store on an e-commerce platform like Shopify. Or you can build your business consulting solutions or create a factory or a restaurant.
To find the type of business to start a business, create a list of things you are interested in - pet, fashion, film, reading, technology, drinks, travel, sports, etc.
Next, use tools like Google Trend to measure search density and the popularity of the fields on your chosen list. You can also use this tool to analyze whether these areas will become trends in the future, or if they are stable, can they survive in the long run.
Finally, look at the top 3 keywords for popularity on your list, then answer the following question "Five years later, which areas will keep you excited to wake up every morning to keep coming out. Life of new products, ideas, content? "
In case you want to run multiple businesses at the same time, this is entirely possible. For example, a pet dog store may provide additional grooming services. Or a pet blog, you can add a pet store.
Do you have any business ideas yet?
Once you have a business idea for yourself, it's time for you to find out how that niche market is working: the popularity of the industry, the competition, the potential to become the trend in the future, interests, needs of the target customer and so on. Then, choose the easy business solution that best suits your abilities and your budget.
Step 4: Set realistic goals and expectations
One of the biggest reasons for business failure is unrealistic expectations. There have been many real stories about people who poured thousands of dollars into ads and thought they would make 3, 4 times more profitable, but the result was zero.
So, try up a realistic scenario. The first year your business will only fail. Why is that? Because it's your first time starting a business. Most people approach their first business career with false optimism. "If he can do it, I can do it." That's what you think in mind, but you accidentally ignore the fact that this is his fourth startup or that business has spent 7 years to be like that.
The difference between a successful business and a failed business is perseverance.
Do you have the necessary conditions to continue promoting your product even when no customers or no one visits your website for a month? Are you knowledgeable enough to realize when the strategy won't work? Or do you have the patience to play a slow game, but surely? (meaning you may not care about immediate sales but may see bigger profits in the future).
Maybe instead of focusing on the first orders, you need to create content that attracts visitors. Or before starting a business, try creating an Instagram account, attracting followers, from which you will get a specific audience before launching the product.
Step 5: Prepare a business plan
Maybe with just one sheet of paper, writing down your startup plans. Every time you write down goals yourself, you will always be able to achieve them. Keeping those goals with you is a way to remind yourself and not forget what you need to achieve them.
It would be best if the plan includes:
Problems that your product or service solves.
List of target customers.
SWOT analysis (Strengths, Weaknesses, Opportunities, and Threats)
Marketing plan (list of ideas you will implement to promote your product/service)
Financial plan (list of expenses, how you make money to pay for the initial stage of your business and how your business makes a profit)
Financial forecast for each quarter.
Step 6: Find ways to afford your business career
The most common way many people still apply is to rely on their full-time job. Do not give up your job until you have enough money to cover your expenses, taxes, and personal needs for six months. The first phase will be challenging because it is hard for you to pay for personal needs because you have to reinvest your business's income to expand the business.
Step 7: Collaborate with partners
Success in business sometimes comes from a combination of ideas. Rome cannot be built in a day, and so does any successful business. It will take a lot of time and resources steeped in a business career. And having a trusted companion to build your career will help you share your workload to make it faster and faster. This also makes you more responsible for the job.
The most important thing to consider about your partner is that you need to know if you are doing a good job with others. Is that person trustworthy? Have you worked together before? The resolution of your conflicts in the past? Do your skills complement each other? Will collaboration ruin the relationship between you before? Be sure to ask yourself these difficult questions, because deciding to answer the only one can very likely lead to the wrong choice of work, and have negative consequences.
Step 8: Create your product or service
You can offer several products or services to your customers when you start your business, depending on what you have chosen in step 2. You can also build service centers such as courses, vocal, design, or other digital forms to provide to customers. You can make money from your expertise and sell services.
Step 9: Promote your business
The most important thing when starting a business is the communication plan. Bringing your products closer to people will help you generate sales, turn your ideas into business. Here are some ways you can use it to communicate your business:
Facebook: You can run ads on Facebook based on customer preferences or famous brands with similar products to reach and create attraction. Along with that is posting on Facebook groups with a target audience that fits the niche you target.

Instagram: Build an account with many followers. Then you can create orders on each post. You can also assign product links to Instagram stories to get more sales.

SEO: Optimize your website's search density and create informative blog content to attract potential customers to sign up for email or visit the site.
Besides the nine steps to get started, you can also build a business with zero capital and a dropshipping sales model. Only when customers order, do you need to pay foreign suppliers without having to pay any capital. Simultaneously, it eliminates the cost of handling, inventory, storage, packaging of goods, etc. as usual cross-border sales measures. as usual cross-border sales measures. Thanks to this, you can narrow your costs and increase your profits.
2. Learn a New Skill
Referring to the notion of the time former legendary Apple executive insisted, "My favorite things in life don't cost any money. It's really clear that the most precious resource we all have is time," and Steve Jobs advises us that to be successful in the career should be devoted full time to the jobs we are passionate about. Besides work, human life has many other interests, and finding another passion in rare spare time outside of work is probably not a bad idea to make your life colorful.
If you are young and feel that you need to cultivate more than some soft skills in communication or complement your current job, you should take advantage of this time to attend the skill development class to expand knowledge or find another passion. If you like dancing, join the dance club right away, if you are a fan of foreign languages, spend your free time chatting with foreigners instead of spending your free time surfing Facebook or sleeping. Many studies have revealed that the ability to release stress is much easier when you talk to people.
If you are an office worker and do not have time to take care of your own space, Sunday time will be the right time for you to blend in with nature, such as caring, watering plants, planting more flowers, and greener for living space. This positively affects your thinking and gives you more energy to make your day work better. Besides, you can take that time to decode your favorite things, curious through conferences or meetings. This can help you catch up with life outside with new news while dispelling fatigue and stress.
Also, there are many new skills you can learn easily and bring joy and usefulness to your life, such as painting, cooking, taking technical development classes, etc.
3. Learn a New Language
Studies show that no matter what your age, learning a foreign language has many benefits, including increasing your ability to focus, improve memory, exercise, and add listening methods. , etc. for yourself.
In particular, learning a new language in your free time will allow to find a better job. Today, foreign languages have become extremely popular, becoming an important factor for future career development. Amid the "multi-nationalization" trend of companies, knowing at least one foreign language will help you stand out and easily get a job that suits your abilities and qualifications.
Fluent in many different languages helps you meet and build lasting relationships with people from worldwide, thereby allowing you to understand more about cultures and get involved in interesting conversations. Moreover, we can learn more about the culture and promote it to our friends all over the world. When the language barrier no longer exists, the friendship will blossom.
"Learning any language requires hard work, diligence, and tireless efforts." There will be times when you will find it difficult and frustrating, but be persistent and remember that waiting at the end of every path is a reward.
Here are some tips for learning a new language that Avado recommends:
Set goals for language exposure (via television, radio, newspaper, or communication) every day and stick to it: You can simply learn a few words a day and recite them correctly. You can gradually form the habit of learning that language and moving forward.

Use stickers to learn vocabulary. Put papers everywhere in the house. This allows you to see the words in every word, so the learning process goes faster.
You can download the language learning software on your smartphone or computer.
Once you understand the basics, it would be best to review movies that you've seen or movies you like in that language. Captions must also be that language. If it's too difficult, you can start watching movies with subtitles in your language. Besides, you can also learn that language by listening to songs, reading stories, books, etc.
4. Read
Everyone knows that books contain a lot of knowledge in life, helping us think, become more aware, mature, and accumulate rich vocabulary. Why don't we read books in our free time as the enjoyment of life, which is nothing more than a rich experience of all levels on each page?
According to educational news, reading is the most effective, practical, and self-study method that anyone can do. Practicing reading habits will bring tremendous benefits. It is a good habit to keep our brains healthy and flexible.
Reading makes relaxation and pleasure a wonderful source of enjoyment. Every source of inspiration, pointing us along with great knowledge, helps us become a successful person in this life.
When reading books, people will not only feel no longer alone but also feel deeply calm. It can give us noble thoughts, ideas to work in many fields, and deep insights. Interesting and rewarding books are like good friends, especially those who are passionate about reading them.
Reading not only helps you reduce stress but also extremely healthy and cost-effective entertainment. In particular, you can improve knowledge, confidence in communication, behavior, and improve a better working style. Once you take advantage of the benefits of reading, you will surely succeed.
If you would like the conventional style, be sure to visit by a bookstore the next time you go shopping and grab your preferred books or novels and start a journey into the world of knowledge. However, if you prefer e-books, you can easily scan online book recommendations through various sites that feature read-worthy books, share book reviews, and purchase details.
5. Networking
Networking or relationship building skills. In life as well as at work, study, networking plays a vital role. It comes in many forms, happens regularly, and, most likely, you're networking without realizing it. For example, the first day of school in a university environment, attending a course or seminar, meeting someone with a good job, a former boss calling, meeting colleagues, etc. are the common networking situations.
In the world of work, networking plays a critical role. According to a survey by the Wall Street Journal (2004), 94% of successful job seekers said networking was the factor that helped them get the desired job.
In life, are you sure that you can solve all problems that happen to yourself and your family without anyone's help? Having good relationships with people around you will help you quickly find solutions to the problems you face in life.
Skills needed to build a successful network:
According to the Wall Street Journal, there are 9 outstanding skills:
Quality is more important than quantity: The number of people you know is not important, but the relationships' quality. To do that, you need to know where you want to go, how to live, and determine what kind of relationships you need and what areas. This is called networking oriented, not just waiting for people to come to me.

Live slow down: Not everyone gets intimate with the first time they meet - working relationships, doing business again need more time. Learn about others not only from a work perspective but also from your personal life.

High technology is not always good: Sometimes a phone call, a letter, a thank you card, a birthday message is much more effective than e-mail. Call to hear your voice, arrange a time to meet face to face.

Diversify relationships: Never restrict your relationships to only one group/type of people. When dealing with non-professional issues, you will need experts in many different fields. Take care of people with wide connections who can help you seek help from many other people they know.

Active: Active self-introduction will make you confident when talking to people you first meet. Proactively look for networking events, events where important relationships are often present. Practice this skill many times.

Be a bridge: Help others get to know each other. It is also a way to expand and strengthen relationships effectively.

Interested: Get in the habit of checking your phone book or your friend list on social media to visit and show interest in past relationships. A phone call, message, question, a like button, or a status line shows your interest in the people around you.

Know to overcome shame: Many people are very timid when talking to strangers. This can be said to be the characteristic of Vietnamese people in general and Vietnamese students in particular. You can proactively overcome that situation with compliments or witty stories. This requires practice and subtle observation. A few simple examples, such as when meeting someone in the elevator, start with a few sentences, "Nice shirt" or "Man, it's hot!" And so on.

Friendly: This is the key to open all relationships. Notice that a smiling baby face is a very sympathetic face, plus gestures and words that show interest will make you extremely attractive.
6. Work Out
You have health; then you got everything. It is true. Having health, we can enjoy working, learning, and playing, and of course, we will gain many successes in life. Create a habit of exercising every day. Only 1 hour early in the morning or working out, you can significantly improve your health.
You want to have a toned body, muscular muscles, or a sleek and sexy body with a slim waist. Work out is the deciding factor that nothing can replace.
You will see the health benefits of exercise mean if you have had time to "make friends" with a sport. There are many forms of movement you can apply to yourself, from simple to complex. Some common forms are jogging, cycling, aerobic exercise, yoga, swimming, etc.
Regular exercise helps you have a healthy heart and a clear mind. When the body is exercised, the metabolism will take place more smoothly and flexibly. The blood circulation is better, helps to stabilize blood pressure and so on. Daily exercise helps us reduce bad cholesterol and avoid blood clots - the cause of diseases such as heart attack, stroke, etc.
Dr. William Kraus, a professor at Duke Medical University who once said: "Even if you do a little exercise, moderation every day will be good for the heart. Less training is more than never practicing and doing a little more is better than doing less. "
Working out helps you reduce amnesia and improves memory, especially in old age. For young people, enhance creativity and stimulate thinking. This benefit is because when exercised, the brain is provided with enough oxygen, stimulating activity.
In particular, if you are overweight and want to lose weight, you cannot rely on diet without exercise. Weight loss without exercise is very difficult and very easy to gain weight back. Exercise makes your weight loss process faster and more sustainable. In contrast, if you want to gain weight, exercise is indispensable. Exercise that helps stimulate your diet, better appetite and better sleep will indicate that you are about to gain weight. In addition, exercise enhances immunity. Tough body helps you limit injuries.
7. Clean Your Home
We all want to keep our rooms always clean, but because we're so busy at work, we don't have time to clean. Few doubt that keeping a clean house will bring you and your family the unexpected benefits.
The first is that it will help you have a healthy living environment. No one wants to live in a space full of garbage and dirt. This not only affects your own health but also makes you fall into a chaotic, disorganized state. Therefore, frequent washing of curtains, sheets, cleaning dust on cabinets, floors will help you have a living space that is airy and cleaner.
Secondly, you can relieve stress. Many people think that housework is also a way for you to relax and relieve all worries in your mind. Especially when they both clean and listen to the songs they like. Along with that, cleaning the room gives you time to listen to yourself and organize everything.
Finally, when living alone and not living with your family, you have to clean the house yourself and cannot depend on your parents. As a result, you will be more responsible for yourself from washing dishes, washing clothes, cleaning the room, etc. Establishing daily self-help routines will help you become more independent and organized.
In this section, I will introduce you how to keep your house clean and tidy as Japanese for your reference:
Japan is a country worth learning about their tidy lifestyle and daily cleaning habits. Many people increasingly apply ways to keep Japanese houses clean.
Classification of furniture: Each family usually has many members living together, so furniture often has many different types. To not waste time cleaning up each day, Japanese people will collect them and sort them into different groups and categories

Discard unnecessary items: For items that can no longer be used or damaged, you can dispose of them. Or use old but usable items you can donate to help the poor.

Fixed position of objects: The object's fixed position will help you not to waste time searching for immediately knowing where it is located. For example, car keys are hung near doors.

Clean but not clean: A smart rule of Japanese cleaning is to just clean but not clean. They will clean up things like clothes, shoes, etc.

Make the cleaning order from the beginning: The Japanese have a priority order when cleaning the house. The order will start from the clothes (clothes, bags, shoes) to books, papers, miscellaneous items, and finally souvenirs. When you put in a cleanup order, you'll know what you need to do first and then don't waste time thinking.

Sort furniture vertically: With the same type of furniture, Japanese people usually arrange vertically. When arranged vertically, you will save space, easier to find items than horizontal or stacked.

Create fun from items: The Japanese believe that if you feel happy, cherish the objects around you, there is no reason for you to throw things around indiscriminately. Therefore, always respect and create joy with furniture in your home.
8. Meditate
Many people meditate in their free time and tell their stories about how meditation has changed them physically and mentally. The benefits of meditation have been proven by millennia over the past millennia.
In a study conducted at five high schools in Belgium, with about 400 students (13-20 years old), Professor Filip Raes concluded: "Students who attend a mindfulness meditation program in-class report reduced signs of depression, anxiety, and stress 6 months later. These students are also less likely to develop depression-like symptoms. "
Another study by the University of California, conducted in the past with depressed patients, also shows that mindfulness meditation reduces depression and misconceptions.
Practicing meditation also helps to regulate mood disorders and anxiety. This is also the conclusion of more than 20 randomized controlled studies from PubMed, PsycInfo, and Cochrane Databases, related to meditation techniques, Yoga. A study by the University of Wisconsin-Madison also indicated that Vipassana practice reduces brain density in brain areas associated with anxiety and stress.
In particular, meditation improves the ability to concentrate and work under high pressure. A study by Katherine MacLean, University of California, suggests that subjects retain better focus during and after meditation, especially repetitive and boring tasks. Another study found that even with just 20 minutes a day of meditation, students showed progress on cognitive skills tests; in some cases, 10 times better than the non-meditation group.
In addition, meditation has many benefits for your health and mind. Therefore, this is also one of the recommended productive things for you.
9. Journal
Writing in a journal helps you write your thoughts and feelings daily and has many other benefits.
One of the interesting benefits journal journal has is to help you increase your IQ. It sounds unbelievable, but it is possible. A Victoria University study said: "Writing is also a part of language learning and is positively correlated with intelligence." Accordingly, keeping a journal helps you learn about the language; you will be motivated to search for new words and increase your vocabulary. The study adds that this method is one of the best ways to test comprehension of knowledge is a vocabulary test.
There are times when you feel confused, not sure what you want or how you feel? Take a few minutes to write down all your ideas and feelings, which will help you quickly reach your inner world. Through journaling, we also can rearrange our thoughts and present them in a safe, private manner.
In particular, journaling will help you reach your goals faster. The journal often includes your dreams and ambitions, but do not think that just writing a few words in your journal can achieve your goals. Journaling is like building a foundation for your dreams; if you want to build a house, you must have a solid foundation first, right?
When writing things that he wants in his diary, the brain will receive a signal that "It is very important". The complex activation net system (RAS) then generates signals about the opportunities and related tools to achieve that goal. The more detailed the goals, the more detailed plans are provided and increases the likelihood of achieving them.
The science proves that journaling has many other unexpected benefits. The act of writing will access our left brain, which is the brain region of reason and analysis. Meanwhile, the brain must be completely free to create and feel. In a nutshell, journaling eliminates mental barriers and allows you to use your full brain power to understand yourself better, others, and the world around you.
By writing in a journal regularly, you will know what makes you happy and confident. You will also clearly see what situations and people may be harmful to you.
10. Relax
There are periods of life in which you are constantly on the go, and relaxing is the most productive thing you can do on the rare occasion that you have some downtime.
For many busy and workaholic people, they may think that relaxing is time-consuming. However, we should understand that working effectively is always better than working hard.
Physical tiredness will lead to psychological fatigue. Sometimes the daily work is overloaded; the hardships of life make us feel that our lives are not good. At such times, you need to take a break. It's can not deny that rest will bring us various benefits. Needless to say, relaxation helps us to be more productive.
The rest of each person will have different options. But one thing to remember is that we should get enough sleep. You can also spend time outdoors to travel or picnic, volunteer, play games, go for a walk, etc.
Further readings
Conclusion
To sum up, Avado has taken you through Top 10 Productive Things to Do to Make The Most Out of Your Free Time. There will be no one without free days when there is plenty of time, but feeling lazy and not wanting to tie yourself up in boring jobs anymore. So don't be afraid to change a little with the suggestions above, which both fill your free time in a meaningful way and help you gain a lot of experience for yourself. I hope you find this article useful and practice some of those whenever you have free time.
New Posts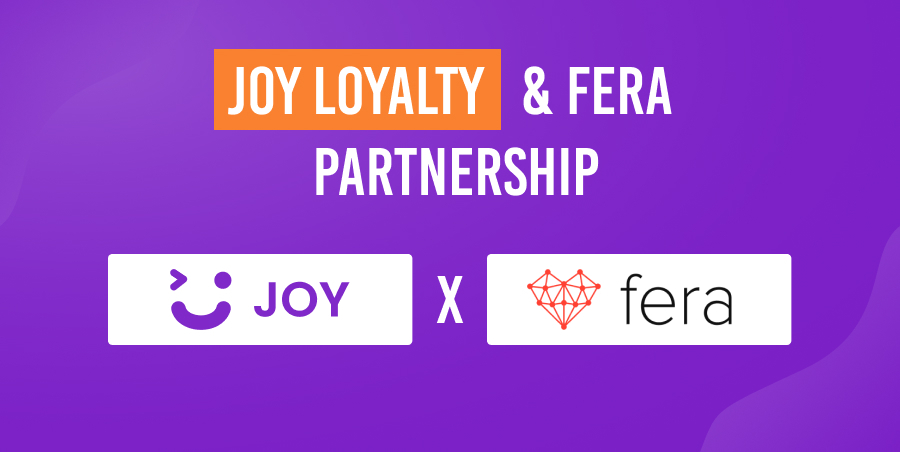 Subscribe
Stay in the know
Get special offers on the latest news from AVADA.
40k
subscribers has been joined!
Earn $10 in reward now!