How to Spy one Shopify Stores?
You need to follow — and be inspired by — the most popular and fast-growing stores if you run an eCommerce business. Knowing your competitors is an essential element to your long-term success. Therefore, as a Shopify store owner, it is a vital thing to spy one Shopify stores.
Spying would help you know what kind of content is the most suitable for your competitors. By learning it, you would be able to create better and more targeted content in the feature. However, if you do not follow a good strategy of spying on your rivals, then you may be easily discouraged.
Hence, in this writing, with suitable strategies and techniques, I will show you how easy it is to spy on other Shopify stores. Hopefully, by reading this article, you would be able to grow your business based on your competitor analysis.
To Spy one Shopify stores?
Why should you know what your competitors are doing?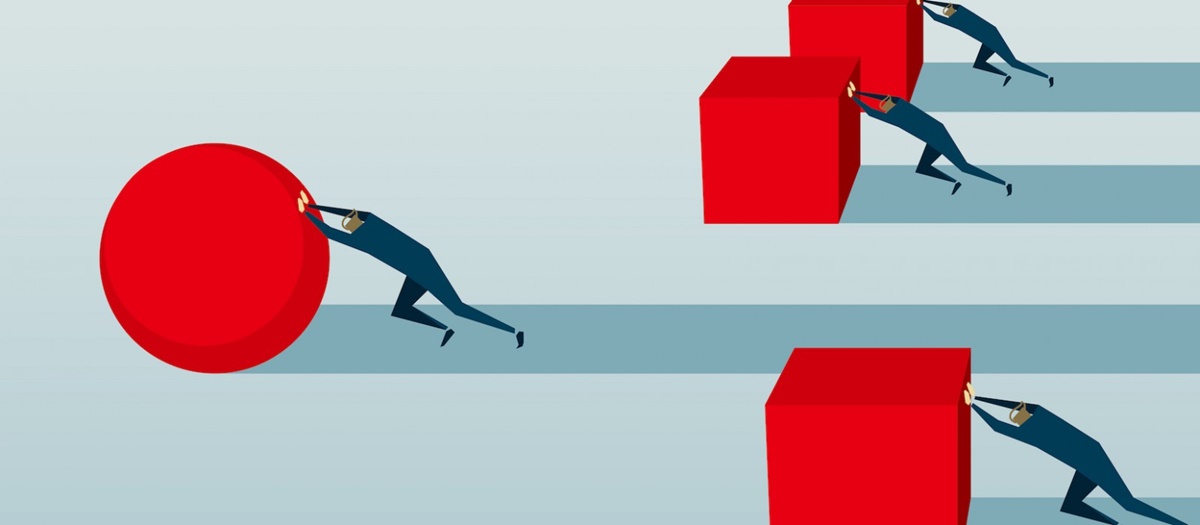 A majority of us do not have a picture of what our differentiators are since we have not researched our competitors. It might seem to be a challenge to do that, but it is crucial if you are an ambitious business owner whose desire is to dominate and win.
Knowing your rivals well would allow you to acknowledge your competitive advantages specifically. The knowledge gained could also help you to competitively set your prices and enable you to respond with your strategies to rival marketing campaigns. With this knowledge, you would be able to initiate marketing strategies that exploit your competitors' weaknesses and boost the performance of your own business.
Not only that, you can also evaluate any threats presented by both new entrants to your market and current competitors. Besides, you could learn the characteristics of the marketplace where you possess that advantage. Then you can pinpoint your efforts on that marketplace to differentiate yourself from your competitors. It can help improve your gain on your branding expenditure and boost your revenue yield.
How to Spy on your competitors' Shopify stores?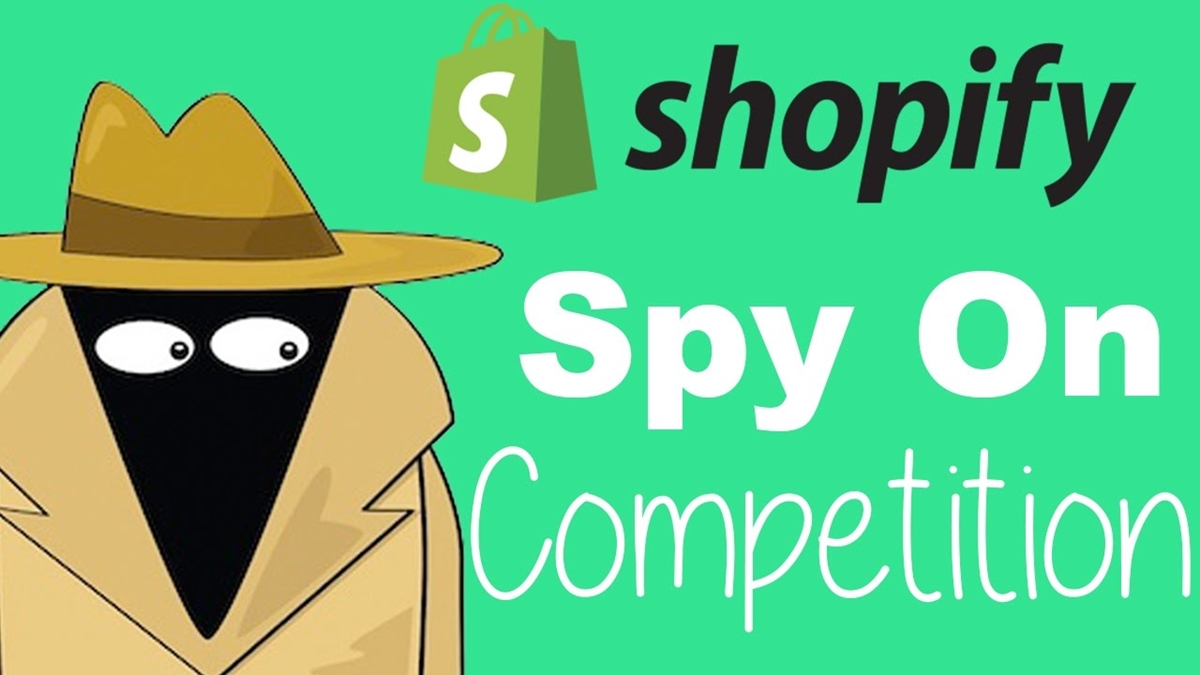 To spy on competitors facebook ads: BigSpy is a great tool that allows you auto hunt all Facebook.ads people tracking in a minute. Because the system automatically picks winning or trending ads daily.
Tools
BuiltWith
BuiltWith you can help you figure out what do your opponents use to boost their design and features on their own Shopify web pages. All you need to do is insert your competitor's URL in the search bar. You can notice all the web tools installed on your competitor's website.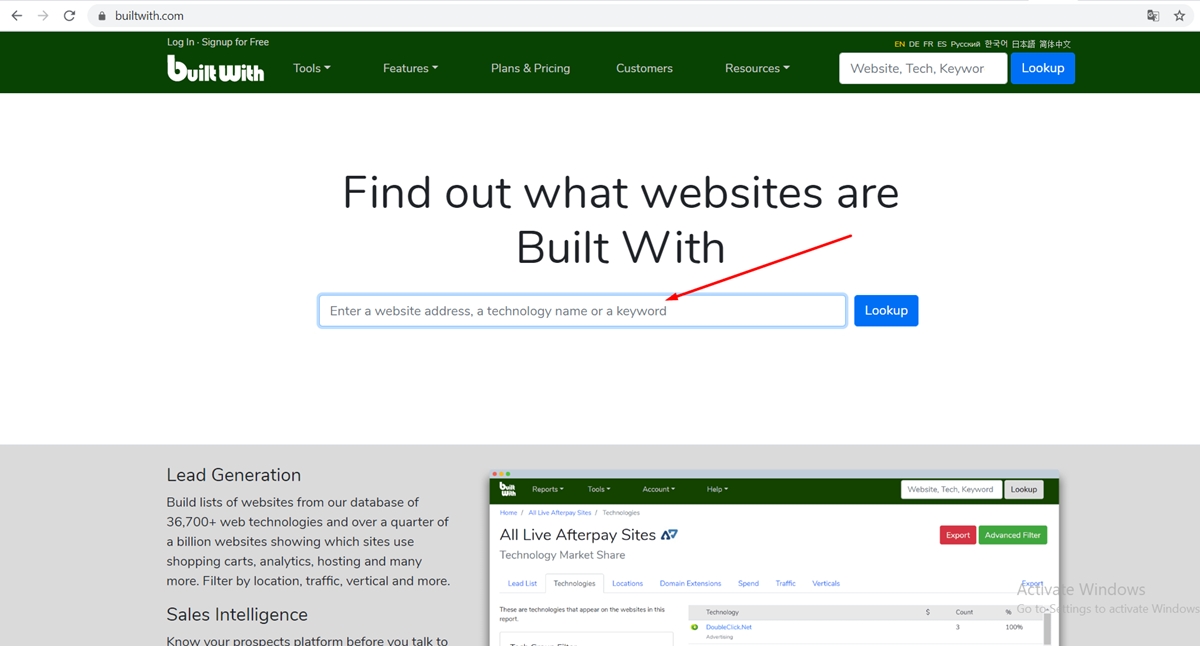 Also, with BuiltWith, you could see partner information such as:
The analytics and tracking tools that they are currently using to track site visitor behavior.
The general widgets they are using to improve their site's appearance and performance in a certain way, then you could imitate them.
By what method they are improving their site's speed, and which CDN they are currently using.
By whose help they can cater to the purchasing experience on mobile devices.
Which payment gateways they use, and which is the most convenient if you want to engage in international markets and want more original ideas.
The tools they are using to make a profit from their site.
Which email hosting provider they are using.
The security of their site and what type of SSL certificates they use.
By what means they are managing their online shop.
Which server technology they are using right now.
Ahrefs
Ahrefs is a collection of online tools aimed at helping improve traffic on your site, analyze your rivals, perform backlink research on e-commerce, and observe your niche for trends. This sophisticated tool will, indeed, help you determine the reason why your Shopify rivals are ranking high in search results, and then you can strengthen your store and beat them.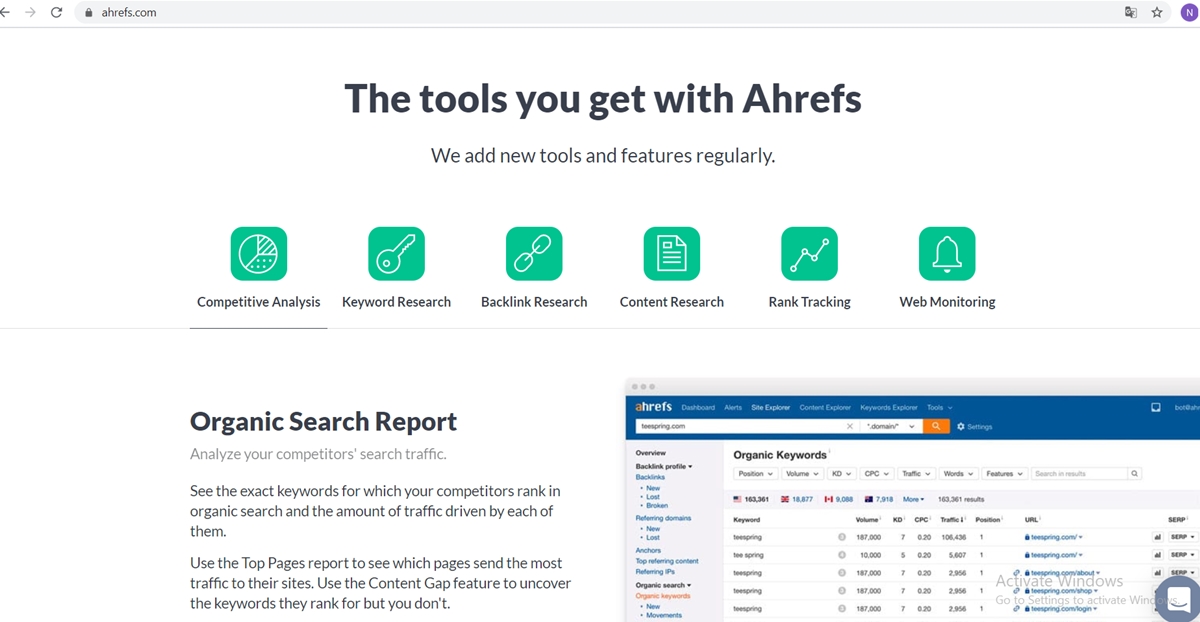 Since eCommerce traffic relies on organic search traffic for competitive keywords and link building, it is very reasonable to track by what means your competitors are doing to rank high in search results. It also enables you to copy those approaches on your site to raise your rankings, attract more organic traffic to your site, and eventually, improve your earnings.
With Ahrefs, you can enter your competitor's URL and see:
The keywords that they are ranking for.
The number of search results contain those keywords.
Each keyword's ranking location.
The level of traffic is currently visiting your competitor's site.
Their PPC ad budget.
FadFeed
FadFeed is such an ideal solution for you if your Shopify shop relies a great deal on Facebook traffic as you sell your products on Facebook platform, or if you encounter your competitors advertise on this social media.
This free Chrome extension completely removes all of your friends feed items, but leaves you with nothing except ads to approach. Figure out the ad tactics of your rivals, take a glance at their online stores to see their current actions, and imitate the strategies that you perceive are powerful. FadFeed is fantastic since it will be practicable to gain ideas from advertisers that target you. Besides, to take advantage of Facebook info and ads, you will have to understand the company that you would like to spy on their ads.
Panjiva
Panjiva is a subscription-based website that helps you to know about the suppliers of your Shopify competition. It uses data from customs agencies to import and export commercial shipment details globally. It also ensures 100% transparency in international trade information and gives an insight into how trade around the world performs.
In many ways, you could get the most out of Panjiva's data collection:
Look for suppliers or producers of international competitors and then see where they transport their stock.
Depending on detailed reports describing who your rivals' partners are, seek out new consumers and target them with your goods and services. You could also target new places, demographics, and many more based on the information that you have learned.
Track competitor trade activity by seeing who does business with your competition, where your competitors source their goods, and what comes in their shipments.
By seeing your competition's business partner, the source of their products, and what is going on in their order's delivery, you can monitor your rival's trade activities.
Assess global trade movements at a high level.
Saves a ton of time by figuring out legitimate suppliers and warehouses.
Track the client base of your supplier to identify more inventory supply and reach better negotiations.
Thanks to Panjiva, you can explore new clues, evaluate your competition's trade relationships, identify new business opportunities, and even supply new products to stay ahead of the intense competition. But Panjiva can offer more than that. It contains confidential insider information that prevents your import data from being recorded on Panjiva, hence your competitor could not spy on you.
Moz's Link Explorer
Developed by Moz, the Domain Authority (DA) metric uses an exclusive algorithm and ranks domains on a scale of 1 to 100, with 100 being the highest score. With the use of linking root domains or in other words, unique domains linking to your domain, and the number of total links, Moz assigns a DA score and anticipate the level of your site's rankings in search engine results. To use the Link Explorer tool, insert your competitor's URL.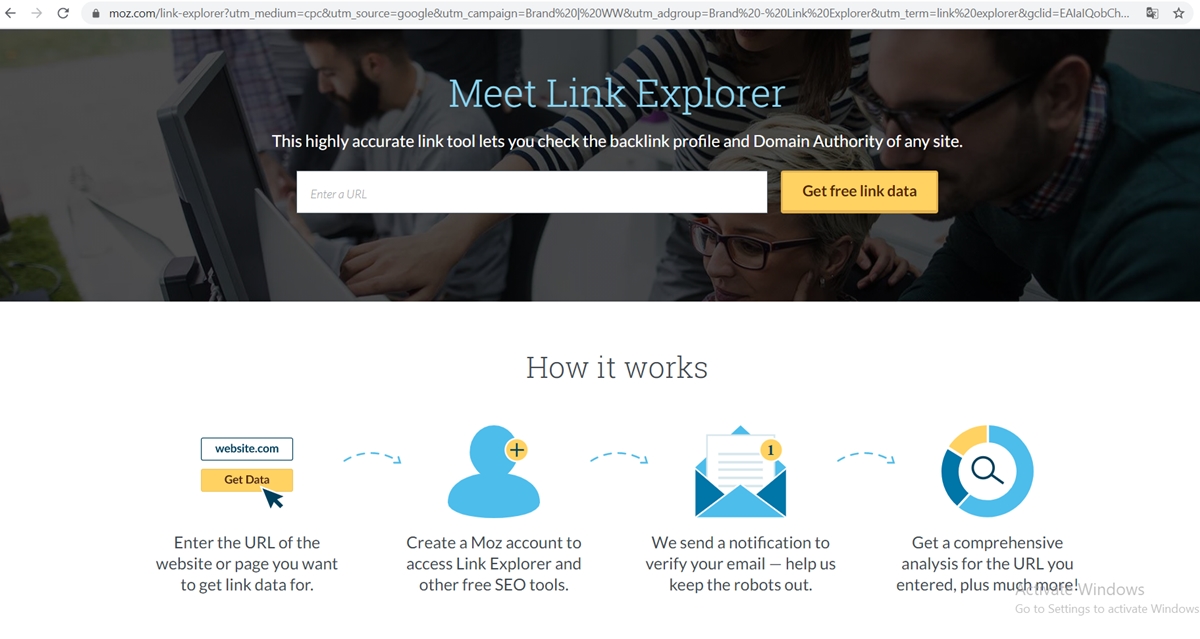 The findings show data indicators such as:
Domain Authority: the domain's ranking probability of depending on Moz's algorithm.
Linking Domains: the number of exclusive external linking domains.
Inbound Links: The number of exclusive pages linking to an objective.
Ranking Keywords: The number of keywords for which this site ranks within the top 50 positions on Google U.S.
Link Data: All links, follow links, linking domains, follow linking domains, top pages.
Discovered and Lost Linking Domains: Linking domains that have been found or lost from Moz's index over the past 60 days.
Shopify Inspector
Shopify Inspector is a tool that provides you the Shopify store's confidential information regarding product launches, best sellers, traffic, sales, ad campaigns, apps, and many more.
By one simple click, it can reveal all the procedures that the store owner uses, what are the best sellers and the pricing used. Be it Etsy, WooCommerce or any other eCommerce platform, with Shopify Inspector, you would have a chance to follow and track any Shopify store that you want to.
You can follow every ad your competitors initiate, easily reference inactive or active ads. Not only that, you can find out revenue trends, product catalog, best-sellers, web traffic, etc. With Shopify Inspector, identifying the trending shops you ought to know is also a simple task. What's more, you can determine the apps that are currently used or discarded by those stores and search applications by category.
PriSync
To easily optimize prices and maximize profits from a single dashboard, you can utilize this PriSync (or Pricing Software for eCommerce).
Firstly, it can classify your range of products and competitors. More specifically, it adds your items to the system in batch or one after the other, along with an infinite number of competitors in seconds, and experiences the data stream that flows through your dashboard.
Secondly, it helps you to analyze fresh competitor pricing & stock availability data. With PriSync, you can dive into your dashboard for comprehensive market price fluctuations, identify historical trends, brand/category level indexes, export your data to Excel files, and receive email notifications regularly.
Besides, you can maximize profits with tactics for dynamic pricing. By setting efficient and competitive dynamic pricing rules with the robust dynamic Prisync Pricing Module placed on top of the pricing platform, you would be able to expand your market share.
Mention
If you want to be informed whenever they mention your brand across the web or social media, then Mention-a simple real-time web and social media tracking solution is such an ideal choice. Mention can also help you to monitor your competition.
With the creation of competitive analysis alerts, you can:
Track how the rivalry reaches your target market.
Discover by what means they are developing relationships and interactions with shoppers and influencers.
Find out why their customers complain and the reason for their satisfaction, and you can offer more to exceed their expectations.
Uncover and attain new influencers in your industry to begin developing a solid relationship, contributing to promote the brand to a broader audience, and produce more revenues.
Monitor the location of all mentions to discover which customer's geographical position is suitable for you.
Strategies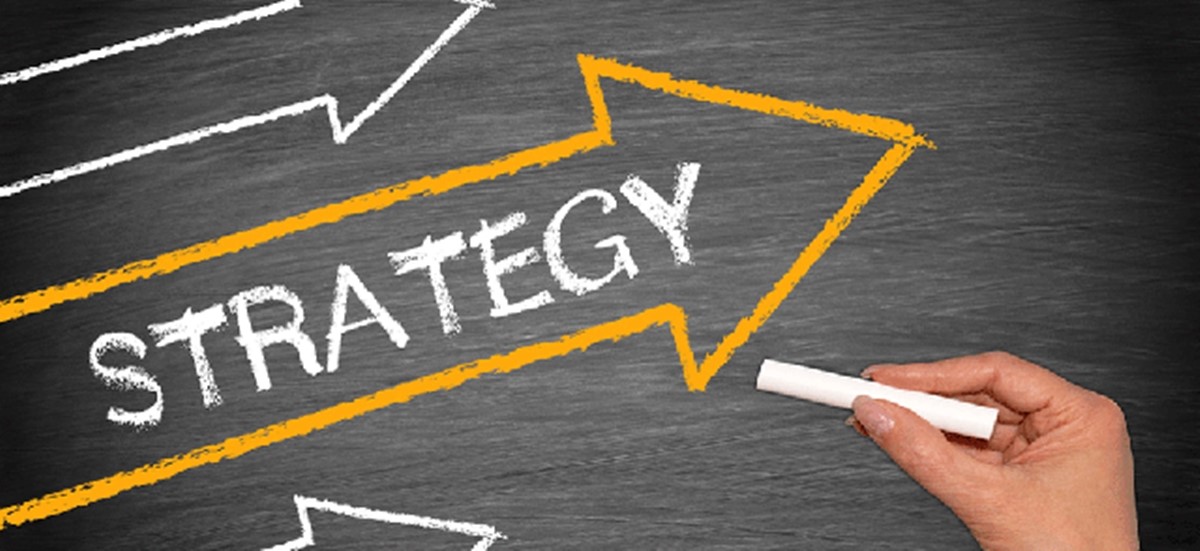 Facebook Info And Ads
Lately, Facebook has brought a new area on Info and Ads that allows you to see all the active ads that a specific page is currently running. To be more straightforward about the advertisements that Facebook permits Pages to run, Facebook now publishes the following information:
All active ads run on Facebook's advertising platform (consisting of Facebook, Instagram, Messenger, and their partner network).
The date of the page was built.
Historical modifications to the page's name.
Primary country location of people managing the page and the number of people in that country are managing it right now.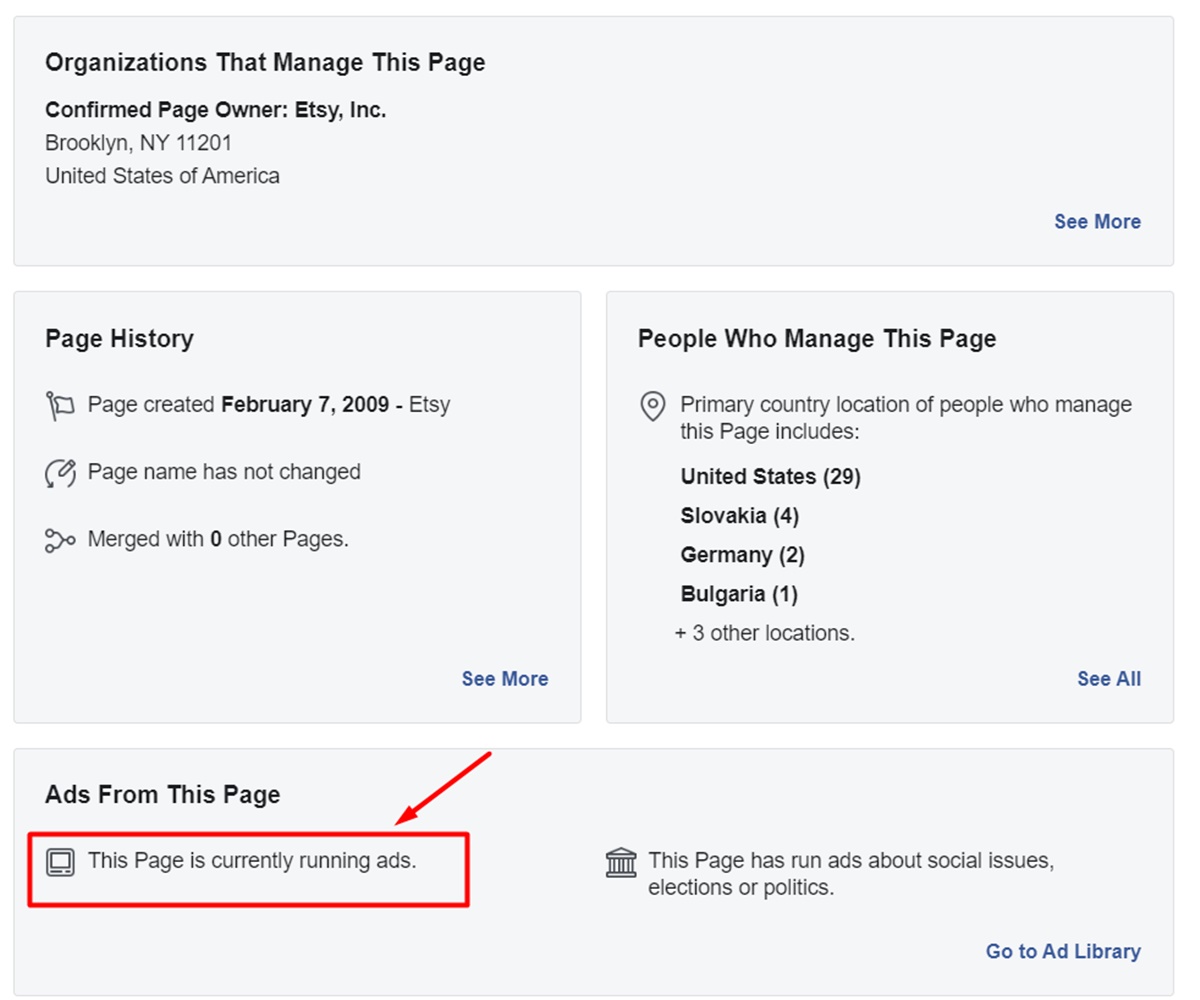 You could gain innovative ideas for your ads and see your competitor's opinions on what they should invest in on Facebook, and even where each ad links to. Next, you can apply these tactics to your Facebook ads to start acquiring customers.
Reverse Image Search
Backlink research is a fantastic strategy to discover information about your competition. You have to think outside the box and put it into action.
Search for your competitor's logo online. From their website, save the image, or track the logo on Google Image Search.
Let's take Adidas as an illustrator: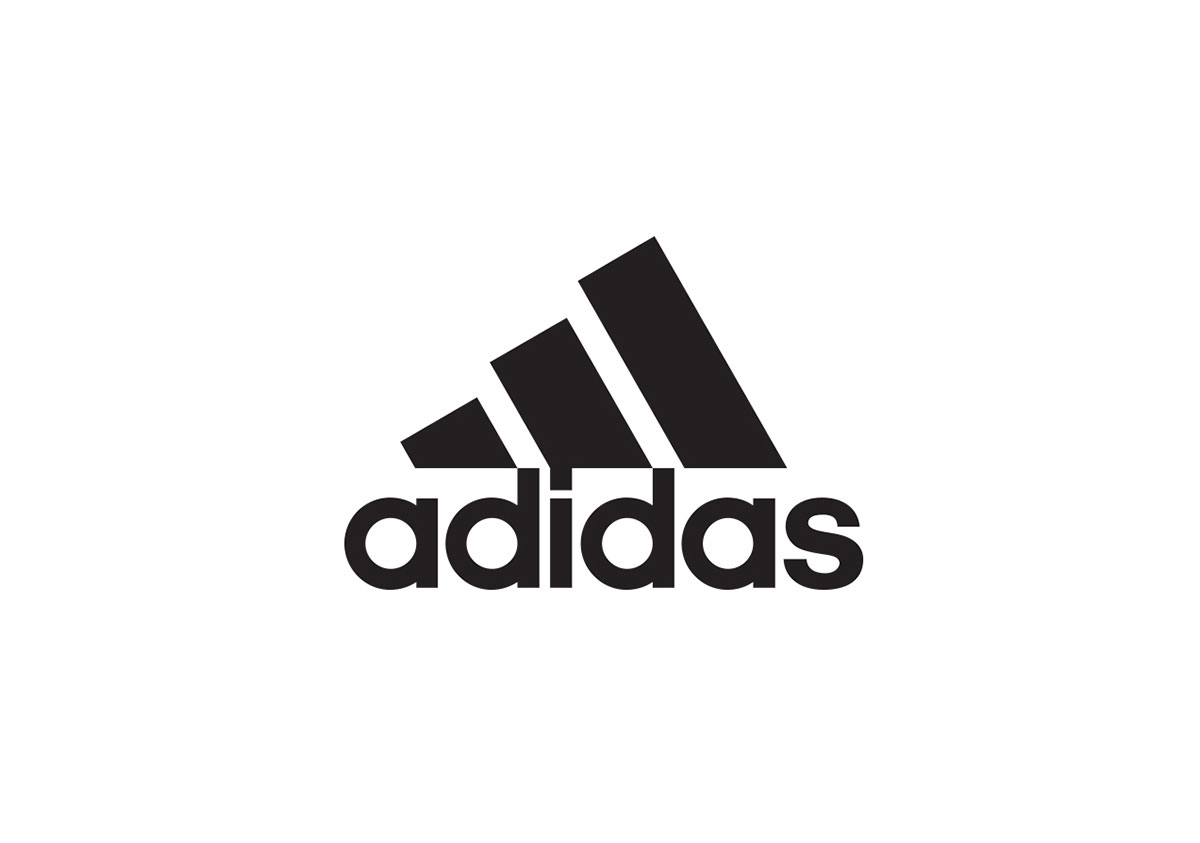 To look for the image you have found, you simply click the camera icon in Google: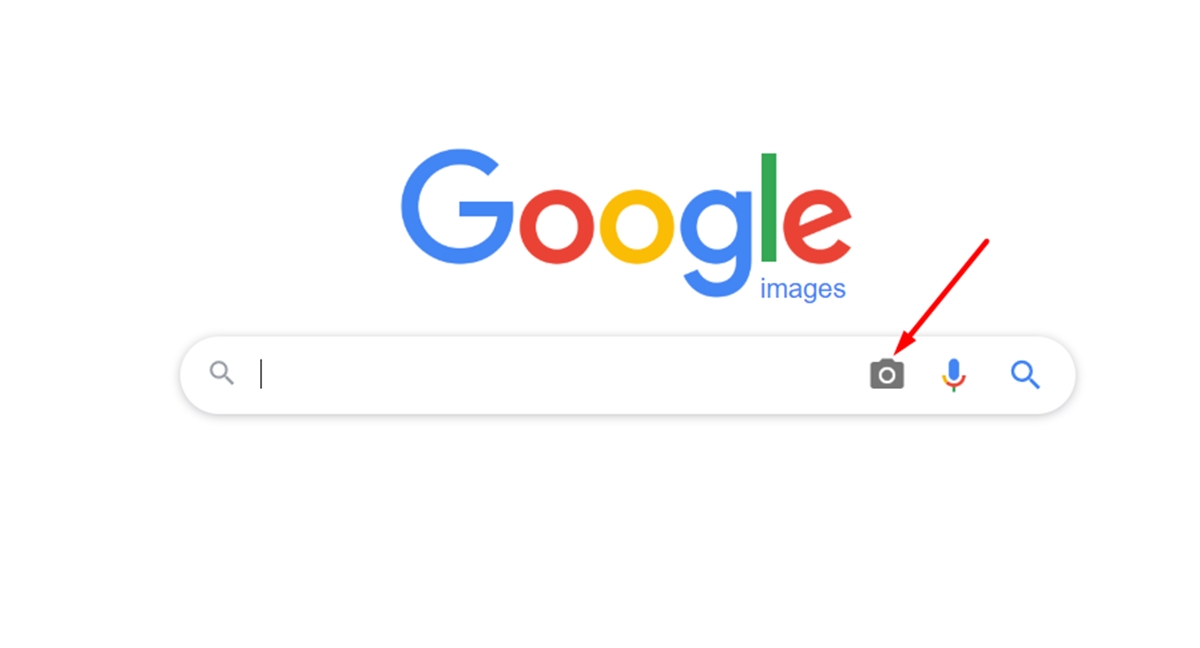 Next, upload that image into the search bar: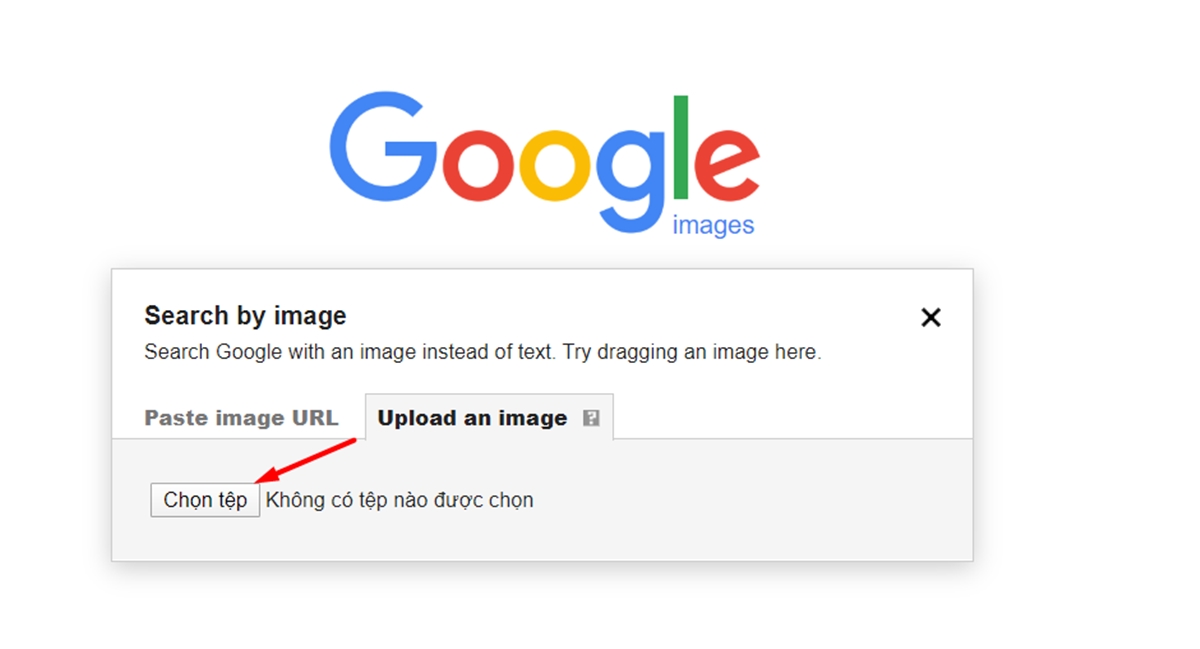 Scan across the outcomes of your research and find out which ones can use. For more relevant results, you can add the word "product" to sort. The idea is to find high-domain authority websites that you can link to. You could search for new sites to market your items, to exhibit them at new events, with new business partners, and new channels to endeavor. By doing these, you could make them your customers and potential customers.
Let's take a look: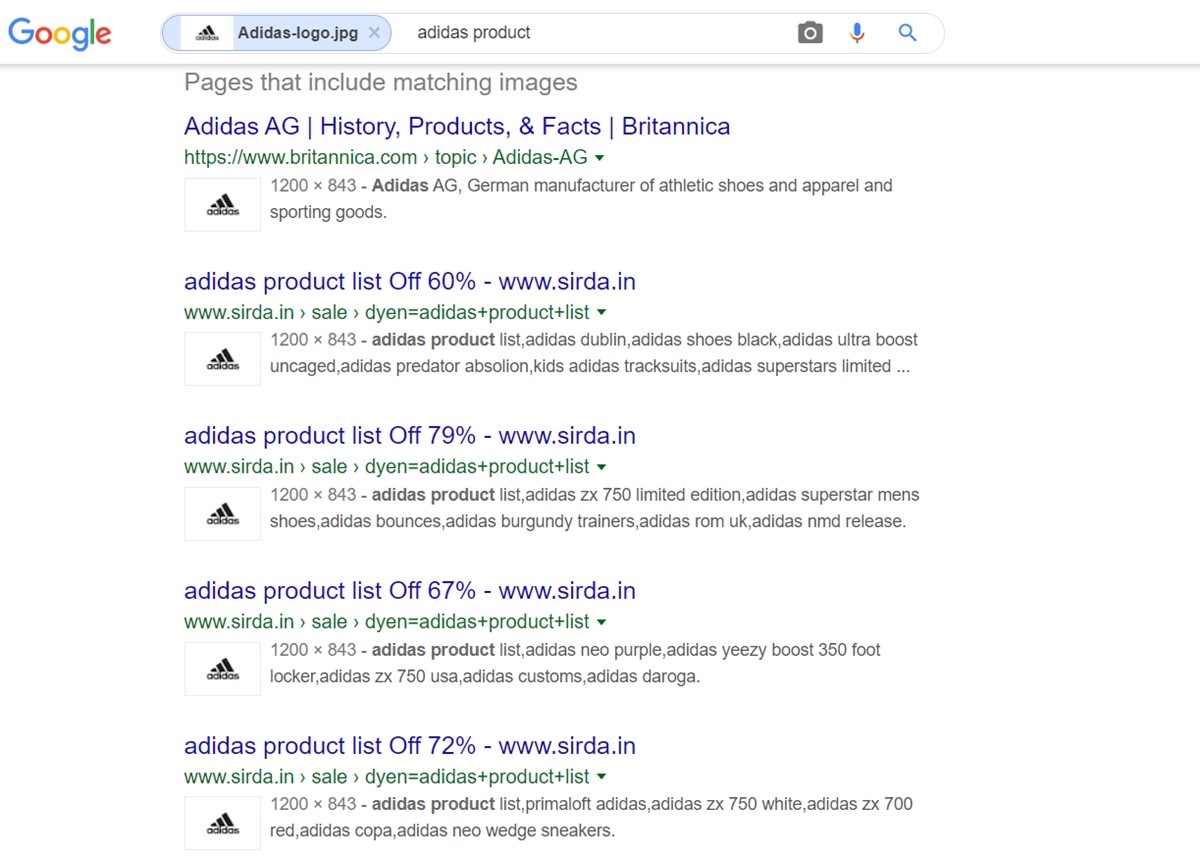 You may also reverse image search images of best-selling products to identify their sellers, their prices, the channel that your competitors are currently using, and many more.
Find out your competitors' Diamond SKUs
A diamond SKU is a top-selling Shopify product that Amazon does not sell. That may be since tracking the competition on Amazon is easy for everyone and Shopify owners want to prevent everyone from seeing their best-selling products on Amazon. If you do not want people to see them, you can hide those and only post them on your Shopify store. Every Shopify store has a diamond SKU.
First, enter /collections/all?sort_by=best-selling to the end of any Shopify URL and look it up. For instance, take Untuckit - one of the most successful Shopify stores as an example. You could try entering https://www.untuckit.com/collections/all?sort_by=best-selling into your browser and see the following results: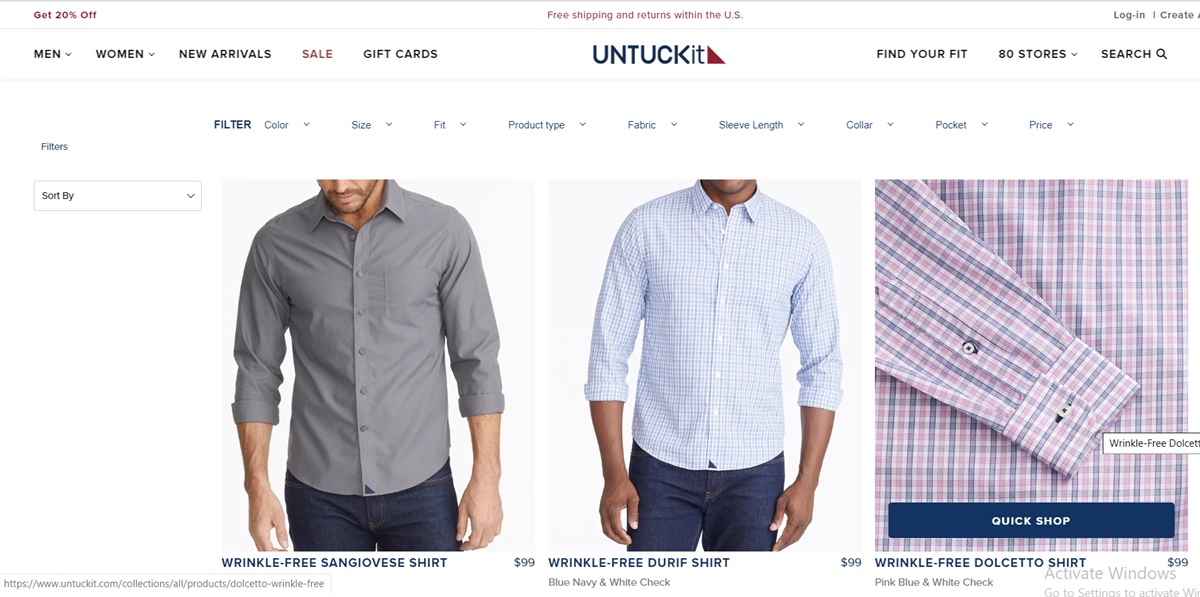 This "magical" page would direct you to the best-sellers products in this Shopify store or category and their prices. You can get the most out of this confidential information in three ways:
If you provide the same item, then post it on Amazon and generate more profits.

Mimic the approaches this competitor is adopting on their store to market top-selling products similar to these on your shop with a sophisticated discrepancy. Also, you should take into consideration providing a more detailed description of the products, like this male T-shirt from Bombas shop.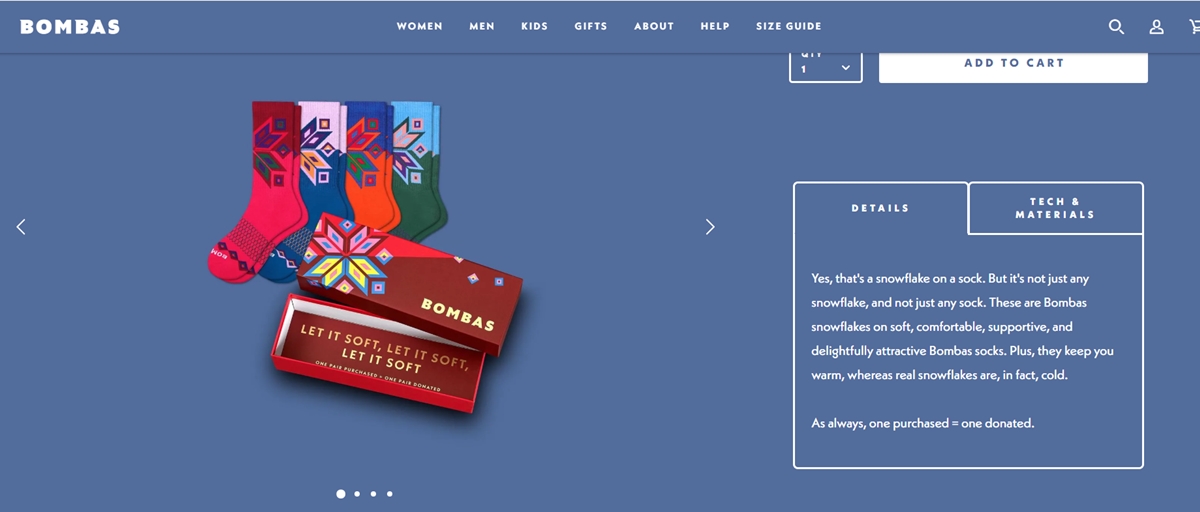 Get creative ideas about new products you would like to create and offer.
Using Facebook search to uncover Dropshipping Shopify stores
FaceBook search is one of the greatest tools to scan through what is selling right now.
For instance, if I search for "buy here", and tap on the latest posts button, I will receive the following results:
So whenever you do like this, you will discover a certain number of campaigns from dropshipping stores. Next, you will need to click on the post and follow the URL to see where it would direct you. Facebook will then add the store to the spreadsheet. Over time, you will possess a list of 100+ stores so that you can evaluate their store's business metrics, for example, the recently added products, whether or not the product would go up to the "best sellers" page, and many more.
Using Google to find out your competitors
You can identify who your strongest competitors are. Simply enter site:myshopify.com and your store's main keyword or phrase into Google and see what comes up. Like this:
It will list out all the Shopify stores that are relevant to that keyword.
Using mention to track your competitors
Mention is a fantastic tracking method that helps you to find out who is talking about your competing companies and what they are mentioning. What is less recognized about mention, however, is that you can use it as well to track your toughest competitors. Mostly known as a tracking tool where they state your brand in real-time: on blogs, social platforms, forums, eCommerce platforms, and websites, it can also help you to track your toughest competitors.
This data is of significant value since it will reveal to you where, geographically, they brought up your competing companies, allow you to track the interaction strategies of your rivals, help you see who their current influencers are, and provide you information about their backlink strategies.
Summary
Overall, spying on your competitors can provide the insights and inspiration that you need to compete better and grow. To gain a competitive edge in the intense business competition, it is crucial to follow the tools and strategies that I mentioned above and know how to spy one Shopify stores. Hopefully, you would stay inspired and make one step ahead.
So, after you spy on your competitors, you should know to make a lead generation system that works. Check out our article How to Create a Winning Lead Generation System for eCommerce for more information.
Related Posts:
New Posts
Subscribe
Stay

in the know

Get special offers on the latest news from AVADA.
40k
subscribers has been joined!
Earn $10 in reward now!