10+ Shopify Spy Tools To Get Ahead Of Your Competitors
eCommerce is all about finding the right tools to grow, whether it's about automation or analytics. But one of the best approaches to know the right tools is probably through knowing the competitors. By learning from players in the same industry, you will be able to create a better and more optimized store in the future.
However, if you do the same thing as everyone else, it won't help your business grow or increase success. You also need to know how to distinguish your company from your competitors. With that in mind, spying your competitors is a great way to analyze your shortcomings and improve the production line.
In this post, I'll show you an arsenal of Shopify spy tools that will help you keep track of your Shopify competitors. Each tool will have different users to gain information on other stores' themes, ranks, advertisements, pricing, and more. We don't need to be James Bond to have the excitement of being a spy. Let's begin the mission!
Why should you spy your competitors?
First, let's see the reasons to put on a magnifier and spy on many aspects of the competitors.
Most of us don't have a picture of our company's differences because we don't fully understand our competitors. Doing that may seem like a challenge, but it's crucial if you're an ambitious Shopify business owner with a desire to dominate the market and win more customers.
Knowing your competitors well allows you to acknowledge your competitive advantages concretely. The gained knowledge can also help your product pricing be more competitive and allow you to match your strategies to your competitors' marketing campaigns. With this information, you will be able to develop marketing strategies that exploit your competitors' weaknesses and boost the performance of your own strengths.
Not only that, but you can also assess any threats posed by both new players and existing competitors. Through the research, the characteristics of the market that you target are also revealed. You can then accurately determine your efforts to differentiate yourself from your competitors. This is really important to help you increase sales and adjust expenditure.
Read more:
Top Shopify spy tools
In this section, I will give you the top 10+ Shopify spy tools that you can use to find out more about your biggest competitors and spot hidden insights, untapped markets, and marketing tricks.
Spy tool for theme
A Shopify theme is a ready-to-use template that can design how a Shopify store looks and feels. Different themes come with different layouts and offer a unique experience for visitors. A good theme won't only make your store look beautiful, but also convey prospective customers to buy more quickly.
It is good to learn how other Shopify stores use themes to represent themselves and gain more customers. If you are just starting out, learning from competitors in the industry is the right way to pick a good theme that resonates with the market. You can also know the theme's price to adjust your budget and notice new trends in designing websites among competitors to update your store's look.
The most forward and easy tool to identify a site's Shopify theme is to use a Shopify Theme Detector. There are many available tools on the market, but I would like to show you our newly developed tool. By using Shopify Theme Detector, you can simply just type in an URL of a website and get information about what theme that store is using.
As in the above image, I tried entering the URL of Ugmonk and immediately received the name of their Shopify theme. There is also a link that I can click on to buy the theme. In this case, Ugmonk developed their own theme, so you can't buy it, but if a Shopify store uses a theme available from the Shopify theme store, our tool can instantly take you to the theme's purchase page.
Like in this image, when I typed in the URL of Mad Aunty, the tool shows me that the store is using the Debut theme. When I click into the blue link, it will take me to the result page with the theme used. For new Shopify store owners, the theme is quite popular because it is free and has a clean outlook.
You can try the tool on many other Shopify stores, and maybe note down the themes that you like the most, or what you would like to improve on the competitors' design.
Spy tool for site rank
Developed by Moz, the Domain Authority (DA) index uses a proprietary algorithm and ranks domains on a scale of 1 to 100. By using unique domains linking to a domain and the total number of links, Moz can assign a DA score and predict how a website ranks in search engine results. To use the Link Explorer tool, you just need to insert your competitor's URL and create a Moz account.
The tool can reveal metrics about:
Domain Authority: The ranking potential of a domain.
Keyword Rank: The number of keywords that a website ranks for in the top 50 on Google US.
Inbound Links: The number of unique pages that link to a page.
Link Data: All links, linking domain, follow links, top pages.
Linking Domain: The number of unique outbound linking domains.
Detected and Lost Linking Domains: Link domains that are detected or lost from Moz's index in the past 60 days.
Researching how your competitor's site ranks against your own tell you a lot about the competition, it will help you decide how much time and effort you need to outrank your competitors.
Spy tool for Facebook ads
Tracking your competitors' advertising campaigns on Facebook used to require some sneaky ways, but not anymore. Recently, Facebook has decided to provide this information to everyone to be more transparent about data. All you need to do is visit your competitor's Facebook page, then scroll down and click on 'Page Transparency.'
Here you can see:
All of the page's ads that are actively running on Facebook's available advertising platforms (including Facebook, Instagram, Messenger, and partner networks).
Historical changes to the Page name.
The Date The Page was created.
The primary country location of the Site administrators and the number of people in that country are currently managing the page.
With this information, you can get creative ideas for your ads, see what type of ads your competitors spend on Facebook, and even the page where each ad links to. Then, you can update your own strategies in Facebook ads to start pulling your competitors' audience towards your store.
More tools:
Spy tool for best-selling products
Xpareto is a website that allows you to search for top Shopify stores based on keywords or website URLs. It will show you the daily traffic, rating, a link to the best-selling products, and a link to the store's campaigns on Facebook. However, checking Facebook ad campaigns through the above method seems to be more effective.
Another method that you can use is finding the Diamond SKU, which every Shopify store has. Diamond SKUs are best-selling Shopify products but not available on Amazon. That's because Shopify owners don't want to display their best-selling products on Amazon for everyone to see. If you don't want people to know your store's best-sellers, you hide that product and sell it only on your Shopify store.
But here is how to find diamond SKUs on the Shopify store.
Just add /collection/all?sort_by = best-seller at the end of any Shopify URL and you will see the same results that Xpareto shows. This "secret" page will tell you which products are best-selling products in this store and how much they charge for each item.
There are three ways you can leverage this new information:
If you sell the same product, offer it on Amazon as this seller might not sell because it's a diamond SKU.
Copy the strategies this competitor uses to advertise similar best-selling products on your own website with your own unique selling point. You can highlight how your product is better or use a more detailed product description so that customers really feel they know what they're spending their money on.
Gather ideas about new products that you might want to develop and sell.
The thing is, most sellers on Shopify don't realize their stores are exposed like this, and this important information is actually available for everyone to see. But now you know, and you can benefit a lot from it.
Spy tool for backlinks
Mention is a real-time social media and web monitoring solution that can alert you any time your brand gets mentioned on the Internet. But the real deal here is that you can also use Mention to track your competitors.
With competitive analysis alerts from Mention, you can do the following:
Find out how they're building backlinks and relationships with customers or influencers.
Monitor how your competitors interact with your target audience.
See what customers like or complain about, and offer more of what they like.
Track the location of the mentions to find out their customers' geographic locations so you can target those locations too.
Discover new relevant influencers and reach out to start building long-term relationships or backlinks, helping your brand appeal to a larger audience and generate more traffic.
And most importantly, you should always contact anyone mentioning your competitors. In fact, you should make friends with your competitors' friends.
Try offering them better solutions, encouraging them to check your store, and making them prefer what you have to offer instead of what your competitors have. That way, they become interested in your brand and are more willing to give you backlinks or mentions.
Spy tool for sales
Shopify Inspector is a Chrome extension that gives you the confidential information of a Shopify store about product launches, bestsellers, sales, traffic, advertising campaigns, apps, and more.
With a simple click, the tool can reveal much information that a store owner uses, what are the best sellers. Whether it is WooCommerce, Etsy, or any other eCommerce platform, with Shopify Inspector, you'll have the tool to spy on any Shopify store's sales that you want to.
For another method, you may know that Shopify assigns a serial order number for each order, which can be found on the last page of the checkout page and in the purchase confirmation email. What you may not be aware of, however, is that this information could help you get the order numbers of your Shopify competitors. Here is how to do this simple hack:
Step 1: On the first day of the month, purchase the cheapest product offered by your Shopify competitors and follow your order number.
Step 2: On the last day of the month, purchase the cheapest product your Shopify competitor offers again.
Step 3: Subtract the order number to see how many sales they made in the month.
Step 4: If your competitors are on par with you, then you can use AOV to estimate how much revenue they've made based on the number of sales they've made in the month.
Spy tool for traffic
Ahrefs is a well-known online toolkit designed to help you increase traffic to your website, research your competitors, conduct backlink research, and track niche trends.
In fact, this advanced tool can help you figure out exactly how your Shopify competitors use backlinks or keywords to rank as high as they are in the search results, so you can improve your site and improve the rankings. Because eCommerce traffic depends on organic search traffic for link building, keep an eye on what your competitors are doing to rank well in search results. You can also mimic those strategies on your website to boost rankings, drive more organic traffic, and, of course, increase your overall sales.
With Ahrefs, from the competitor's URL you can see:
What keywords are they ranking for?
The ranking position of each keyword.
How many search results include those keywords?
Their PPC advertising budget.
The amount of traffic that is visiting your competitors.
The key to this information is that you can know exactly who is linking to your competitors, so you can reach out and offer them to link to you instead.
Spy tool for tracking
Have you ever wondered how to track what your competitors are using on their Shopify stores to power its design and functionality? Well, you can do that with BuiltWith. All you need to do is enter the URL of the Shopify competitor's site in the search bar, you will be able to see all the web tools that your competitor has installed.
With BuiltWith, see internal information like:
Which analytics and tracking tools are they using to analyze website visitor behavior.
Add-ons they're using to make their website look and function in a certain way, so you can copy them.
How they speed up the website and the CDN they use.
How they take care of the mobile shopping experience.
Which payment gateway is being used, which is extremely helpful if you want to sell globally and need ideas.
The tools they use to monetize their website.
Their website's security and what kind of SSL certificate they use.
The way they are organizing their online store.
Which email hosting service provider are they using.
What server technology they are using.
How they host their website
BuiltWith tries to index all registered domains available, so finding some information about your competitors won't be difficult. And the best part? Tracking the technology your Shopify competitors use is free with BuiltWith.
Spy tool for suppliers
If you want to spy on your Shopify competitors' suppliers, you should definitely check out Panjiva. This subscription-based website has import and export details for worldwide commercial shipments using customs authority data. It also has international trade data with 100% transparency and provides insight into how global trading is.
You can use Panjiva's data aggregation in several ways:
Find new customers to target based on detailed reports that highlight who does business with your competitors. You can find out new locations, demographics, and more as you find out what your competitors receive.
Find out about international competitor suppliers or manufacturers and see where they distribute inventory.
Discover legitimate suppliers and warehouses.
Track your competitors' trading partners, where they are sourcing products, and what's in their shipments.
Identify high-level global trading trends.
Track your supplier's clients to find more inventory sources and negotiate better deals.
By using Panjiva, you can also discover new leads, discover new market opportunities, analyze your competitors' commercial relationships, and even search for new products to overcome your toughest opponents.
Spy tool for prices and stock
It's important to spy on what your biggest competitors are selling and the price they sell. This will help you adapt your prices to the market or get useful insights to put up new prices before launching new products or services.
There are several tools you can use to do this, such as Prisync - which is an intelligent pricing SaaS that allows you to track your competitors' prices from one dashboard and see your company's pricing position on the market. With these insights, you can optimize your prices to improve your sales and margins.
Second, it helps you analyze your competitor's new pricing and stock data. With PriSync, you access your dashboard for comprehensive market price movements, brand/category level indexes, identify historical trends, export your data to an Excel file, and get email notifications regularly.
Besides, you can maximize profits with dynamic pricing strategies. By setting up dynamic pricing rules using the powerful & dynamic Prisync Pricing Module, you'll be able to expand your market share by adapting the product prices to market movements.
One more way to spy on your competitors' prices and stock is by using a reverse image search of their best-selling products. From those, you can see who is selling, what prices they have, and what platforms they use, etc.
Related posts:
The next step
Overall, spying on your competitors in the industry can provide valuable insights and inspiration to better compete and thrive. In the fierce business competition, it's important to gain a competitive edge. With the top 10+ Shopify spy tools, you can learn from other online stores easily and make a good growth strategy for your business. Hopefully, my guide will help you stay inspired to always take a step ahead of your competitors.
After spying and analyzing your competitors, the next step you should take is to create an active sales system. You can read more on our guide on How to build a sales strategy. Thanks for reading and best of luck!
New Posts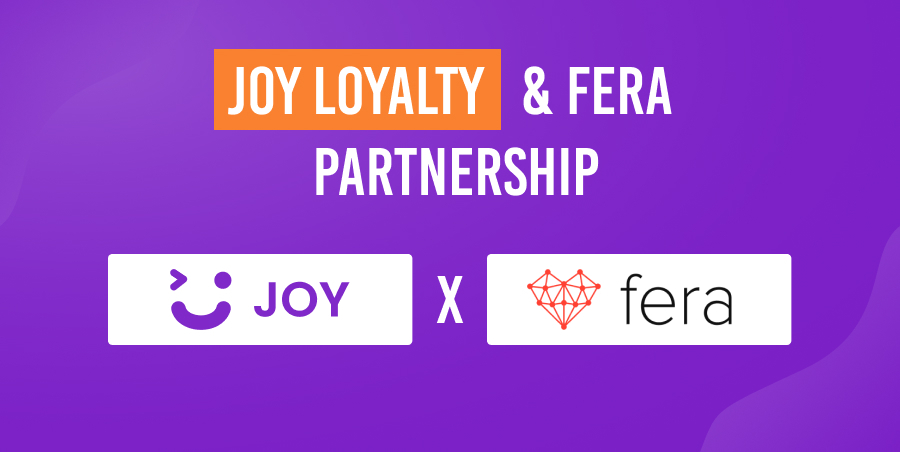 Subscribe
Stay in the know
Get special offers on the latest news from AVADA.
40k
subscribers has been joined!
Earn $10 in reward now!