Top 12+ FREE Logo Maker Software in 2023
Most of us can easily recognize the red and white cursive of Coca Cola, the golden arches of McDonald's, the Nike swoosh, or the half-eaten apple of Apple Inc. What makes these logos popular and successful is that they can communicate the message of brands to the world without using a lot of words.
If you're running an online shop or looking to refresh your store, you might have thought of creating your own logo. However, do you know that large brands spend thousands, or even millions of dollars on marketing and design experts to generate a logo that has the potential to become embedded in the public's minds?
As a new entrepreneur, chances are you cannot afford that kind of budget, but that doesn't necessarily mean you can't have an awesome logo.
In this article, we will list out the top 12 logo maker software that does not cost you a fortune and often even free. And all they require is a small amount of your time, creativity, and commitment. Besides, you will learn 5 useful tips for effective logo design.
Let's get started!
Why is creating a logo so important for your business?
A logo includes a text, image, shape, or a combination of the three elements, which helps us identify a specific brand. A logo is a representation of not only your store but of your mission and vision as well.
So, here are a few significant reasons why you should create a logo for your business right now.
Brand identity
A successful branding campaign is about telling a story that will influence customers' emotions in a plain and simple way. Although logo design is only a part of a company's branding, it can help you easily create a unique identity if designed impressively and effectively.
Don't forget that logos can appear on every prominent marketing tool, such as websites, business cards, leaflets, brochures, and even email signatures. With its extensive presence, your target audience can start associating your logo with the high-end quality of your products and services.
By that way, logos are helpful in creating a concrete and marketable brand identity for your business.
Brand professionalism
Logos play a crucial part in showing the professional approach of your brand in conducting your business. Customers tend to engage with a company with a great logo, website design, and other marketing materials.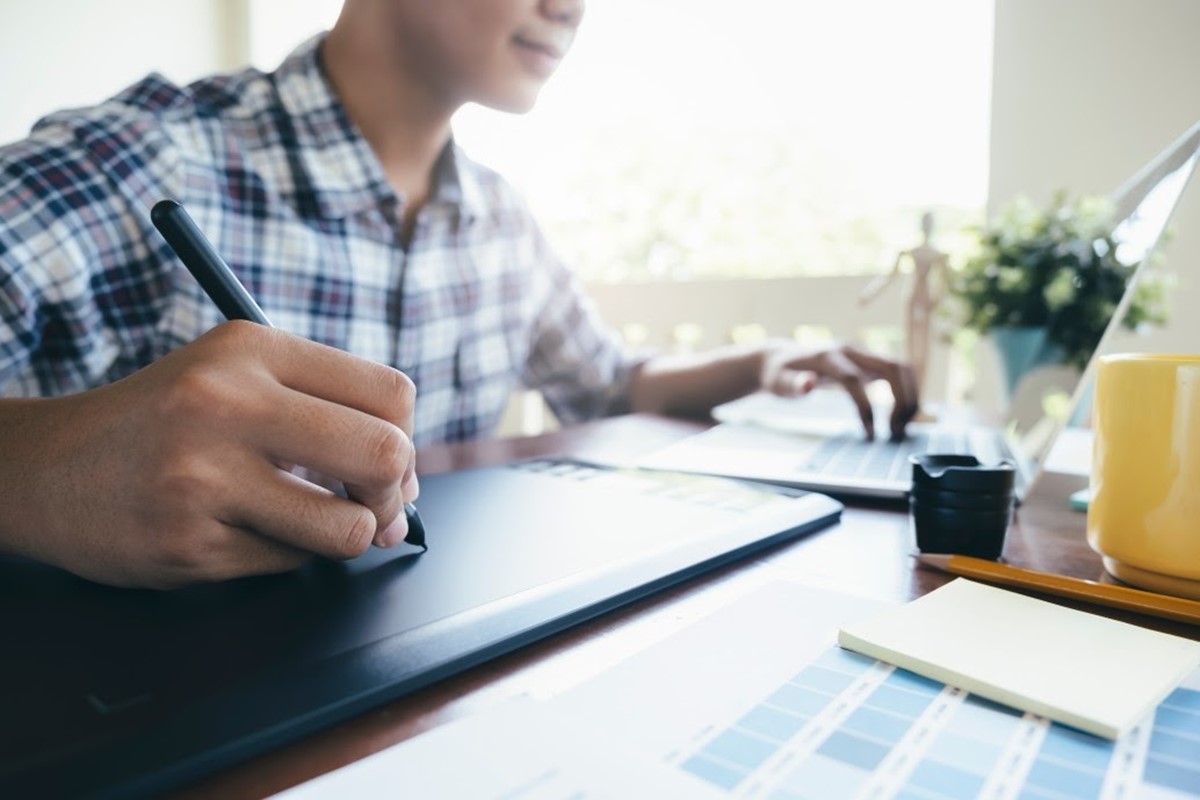 These elements convey a strong message of the quality assurance and working styles of your business. An eye-catching yet professional logo is therefore essential to signify your brand.
Competitive advantage
A professionally-created logo helps in catching people's attention easily. This would be useful in grabbing a good market share in the long run. So, the logo can be a way to have a competitive edge in the marketplace over your competitors.
Dare to be different with your logo, because it can tell customers why your business is unique. Maybe there are 50 other coffee shops in your city, for example, but yours is the only one that is committed to sustainability, and your green logo drives that message.
Your logo is the forum to both spread your values and show audiences why you're not the same as other rivals - you're better!
List of top 12 Free Logo Maker Software
All these above reasons highlight the need for best logo makers. There are many free logo makers available to help start-ups, and newbie designers produce quality logos without the financial burden.
However, to introduce you to the best free logo maker software, we have listed below the top 12. Let's explore!
1. Tailor Brands
Using an AI-powered system, Tailor Brands is a powerful all-in-one graphic design tool that will help you design a unique and custom logo for your business.
The logo creation process starts with a quiz where you need to answer questions about your brand name, industry, and preferences. Tailor Brands will provide you with some options to choose what you like the most or customize your logo until you're satisfied with it.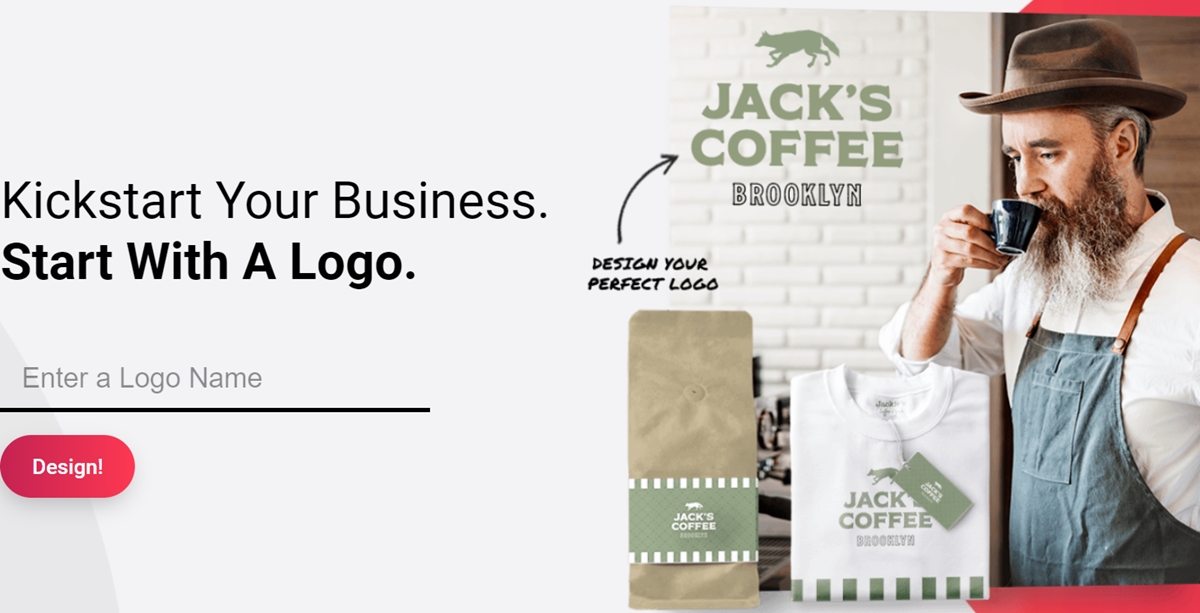 In addition to producing high-quality and professional logos, you'll also get access to a full set of branding tools, including domain registration, website builder, ready-to-use graphics for social media, and business card templates - everything you need to build your brand identity from the ground up.
2. Logaster
In case you want to make a logo quickly and simply, Logaster should be your first choice. One of the great things about this software is that it does not require any graphic designing skills. All you need to do is enter your company name and click on the "Create" button to make a professional logo.
Hundreds of design algorithms of Logaster are used to create a personalized design. However, it seems not enough to make effective branding. That's the reason why the designer team of Logaster constantly moderates and improves designs to make sure that customers will get high-quality products.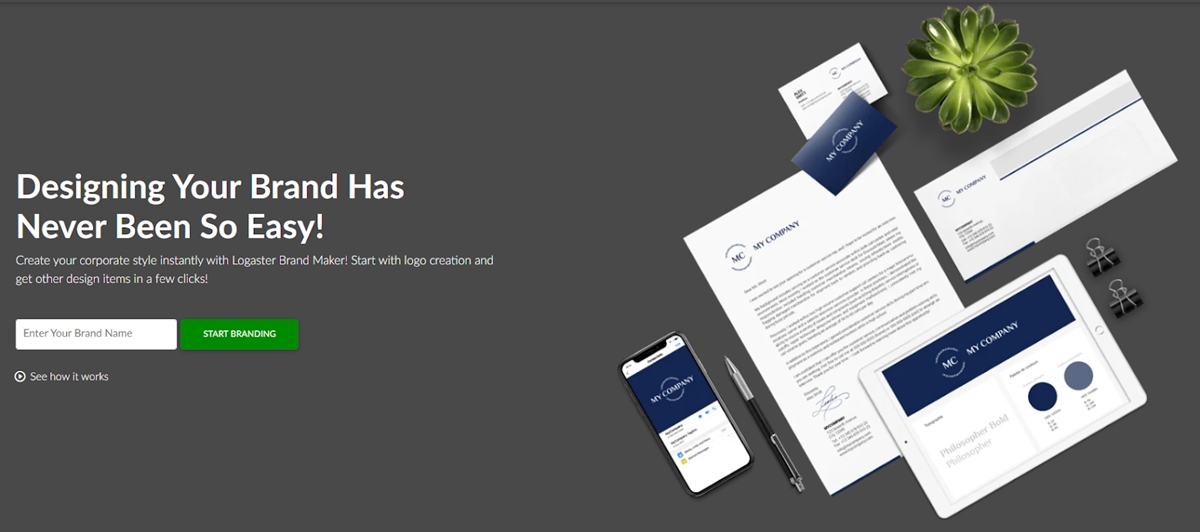 With the assistance of Logaster, you can save your logo to edit it later on, change its text, colors, layout, icons, and so on. You can also download your logo both in a raster (JPEG, PNG) and in vector (PDF, SVG) formats.
Besides, you can get a social media kit with your logo optimized for all the most popular social media platforms, such as Facebook, Instagram, and Twitter, as well as create already-branded business cards. Also, you can get your logo in five different backgrounds (white, black & white, corporate, transparent, and negative version) with six possible layouts.
3. Canva
Canva is a wonderful free logo maker software, which has many functions similar to Adobe Photoshop. However, this online tool is easier-to-use and straightforward thanks to its drag-and-drop interface.
Like other online logo creators, it will ask you about your company name and the industry, and get you to choose from over 100 templates. You can upload your own images, or choose from Canva's massive catalog of free graphics to customize your logo designs.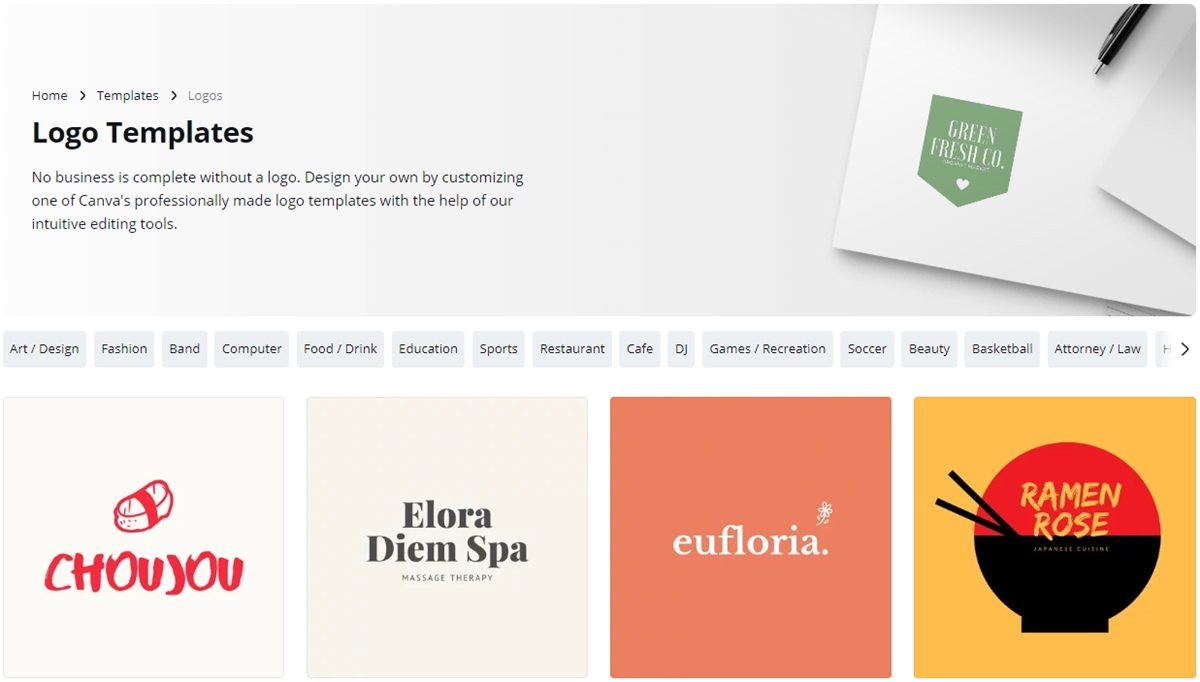 Apart from free logo templates, Canva also provides free templates for business letterheads, flyers, brochures, business cards, invitations, and much more. Once you're done, you can download your designs as a PNG or print-ready PDF format for free.
The only downside of Canva is that other users can apply the same templates, so you might see similar designs floating around online. However, with a little bit of creativity, it doesn't take much to give these free logo designs your own unique touch and get a professional-looking logo at no extra cost.
4. GraphicSprings
GraphicSprings is another amazingly efficient free logo maker software that can help you put together a stunning logo in just a few minutes.
You just need to enter your business name and tagline, choose your image category, pick your logo, and edit it with ease. You are also able to filter your options through new or popular logos that are available on the website.

More than the basic color, text, and font options, GraphicSprings comes with more effects like glow, stroke, and shadow to create a more refined logo. If you want to add a bit more creativity into your logo design, start with the symbols and shapes, or give a decorative touch to your logo depending on your preferences.
Although it is free to make a logo, if you want to download the final designs in JPG, PNG, or SVG formats, you will have to pay a fee of $19.99. However, with this price, you can make unlimited future edits or downloads.
5. Looka (LogoJoy)
Looka, previously known as LogoJoy, takes advantage of AI to help you design amazing-looking logos with minimum effort. You just need to provide some information about your business, including your brand name, your preferred color palettes, types of icons and designs you like, and Looka will handle the rest.

The software creates numerous logo designs based on the data provided, and you can choose any of them. Once the logo is done, you can fine-tune its different elements, such as font size, text layouts, and element spacing. Looka also allows you to preview your logo as it would appear when printed on T-shirts, business cards, and so on.
However, if you want to download designs, you should consider its pricing plan. Looka charges $20 to download a low-res image, while a high-res package full of multiple versions of your logo will cost $65. It also offers a social media kit, business card design, and brand guideline for $90.
But their final logo designs are of professional quality, which are worth paying money for. Hence, it is no wonder this logo software has received over 7,000 reviews on Trustpilot, and has been hailed by major companies, including Google, Forbes, The Huffington Post, and TechCrunch.
6. Hatchful
Hatchful is one of the easiest-to-use free logo makers we've ever seen. You can practice creating your own logo in just a few minutes without any technical expertise.
First, you simply feed it a little information about your business space, which is the industry your company fits into. Next, you get to choose your logo style, after which you add your business name and slogan (optional). Then, Hatchful will generate a stack of potential logos for you to browse through.
Once you've chosen one that hits the spot, you can adjust the font, color, icon, and layout until you feel satisfied. Finally, you just download your logo in all the forms you need.
Hatchful can be a great choice for your business; however, your logo may not turn out to be 100% unique because other businesses may have used the logo templates. Besides, some users cannot create the exact logo they want to convey their brand message because of limited logo designs.
7. Ucraft
If you have made it this far down the list and still haven't found a generator that suits your logo design needs, try Ucraft. With this simple logo creator, you can design and export your logo in less than 10 minutes.
Ucraft is a free app that thousands of business owners have used to create their own logos. You just need to follow the guide and create a logo that reflects your business values.

The tool contains over 22,000 icons and web templates for generating a great logo. It also provides free cloud hosting solutions to store images online. The logo comes in the form of a transparent high-quality image in the PNG version that you can use anywhere.
What makes Ucraft outstanding is that it allows users to download the finished logo as PNG for free - not many logo generators will give you such attractive incentives. And in case you prefer a scalable SVG format, you can have it for just $12.
8. Free Logo Services
As the name indicates, this logo maker software is free. Besides, Free Logo Services comes with thousands of logo design templates, which you can save for free in the cloud storage.
Even if you have little or no graphic designing experience, you can find it very easy to produce a logo with pre-made templates. Like many other generators, to start, you choose the industry in which you belong to, enter your business name, and then edit your logo.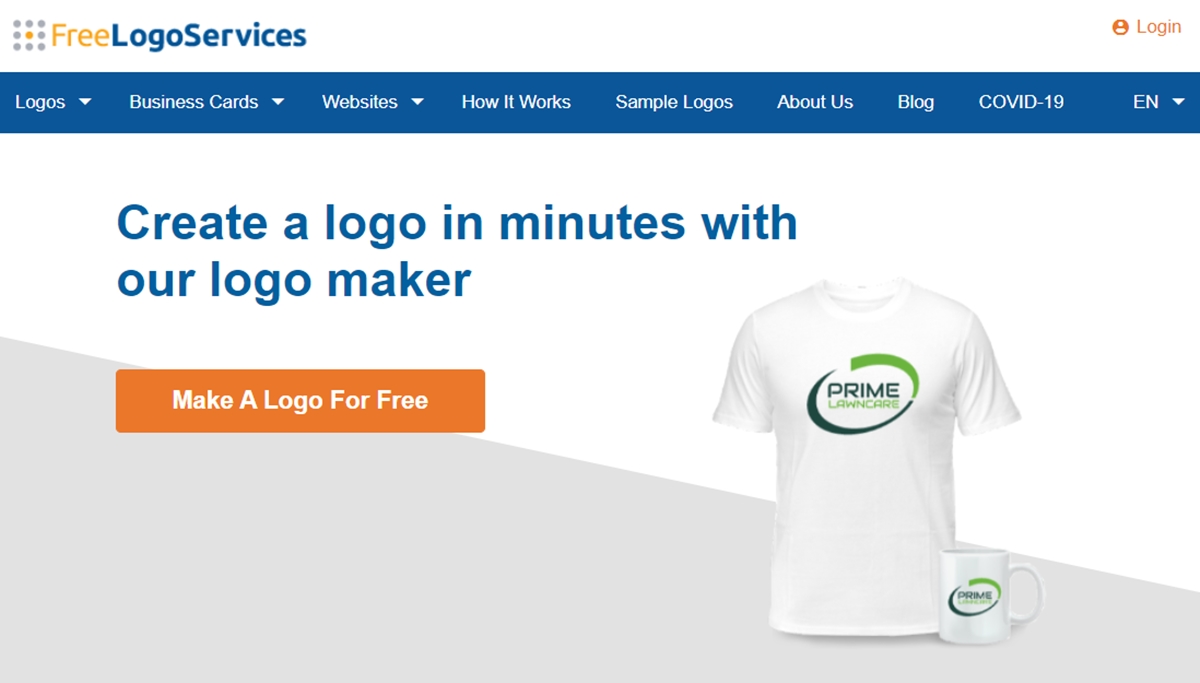 You have a wide range of options, including icons, badge, fonts, colors, initials, and layouts to choose from. Once you have made a logo design that fits your brand, you can use it to create custom documents and business cards.
9. Online Logo Maker
Online Logo Maker features a similar interface to GraphicSprings, which is also fast and easy to start your logo design journey with tons of font selections and templates.
What sets this tool apart from other logo makers is that you can upload your own images. With a free account, you can save your design and come back to edit it later.
Online Logo Maker provides both free and premium services. The Premium Package offers higher resolution downloads and enables you to export your design as transparent (.PNG) or as vector (.SVG) to make it simple for you to use your logo anywhere.
10. DesignHill
Unlike the majority of online logo makers, DesignHill is preferred by a lot of users as it comes with two primary options to produce your logo.
Firstly, with a wide range of options as a free logo maker, DesignHill allows you to quickly make logos in only three steps. You are able to pick a logo template, tweak it as your preferences, customize it, and generate the free designs. Apart from free logos, DesignHill also offers some other free tools for your business, such as Facebook and Twitter cover photo makers, QR code generator, and more.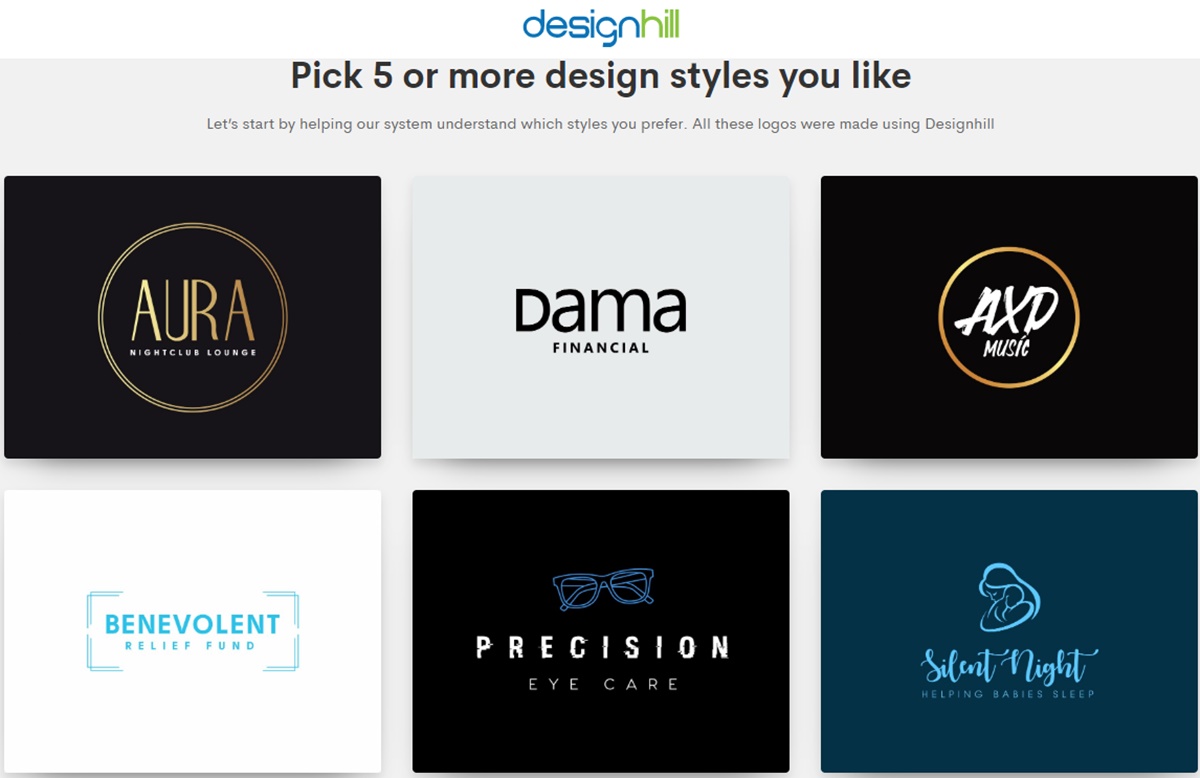 Secondly, DesignHill has a community of designers and artists, where you can have designers create a professional logo for your business. The design generator prompts you to add as many details as possible about the logo you want. The more details you add, the more refined and professional your logo will be.
Besides, you can also set up a contest for professional logo designs. As a result, you get a lot of different logo design concepts in response to your design contest.
11. Hipster Logo Generator
As the name suggests, Hipster Logo Generator was developed during the hipster movement a few years back. Designed logos, therefore, reflect the hipster style, and may not be appropriate for every business.
However, for companies that target younger audiences, this tool can give their logo designs a boost of personality and creativity that they hardly find in other generators.

With no skills or particular design expertise required, DesignHill is an incredibly simple-to-use tool, and you just need to run through several customization options to create a funky logo design.
You can download the PNG format for free, but if you want the high-resolution option, it will charge you a fee of $10.
12. SquareSpace
The last tool in this list is SquareSpace, which is a good option for a simple logo. You can quickly see how your logo would look on your website, business card, T-shirts, and so on.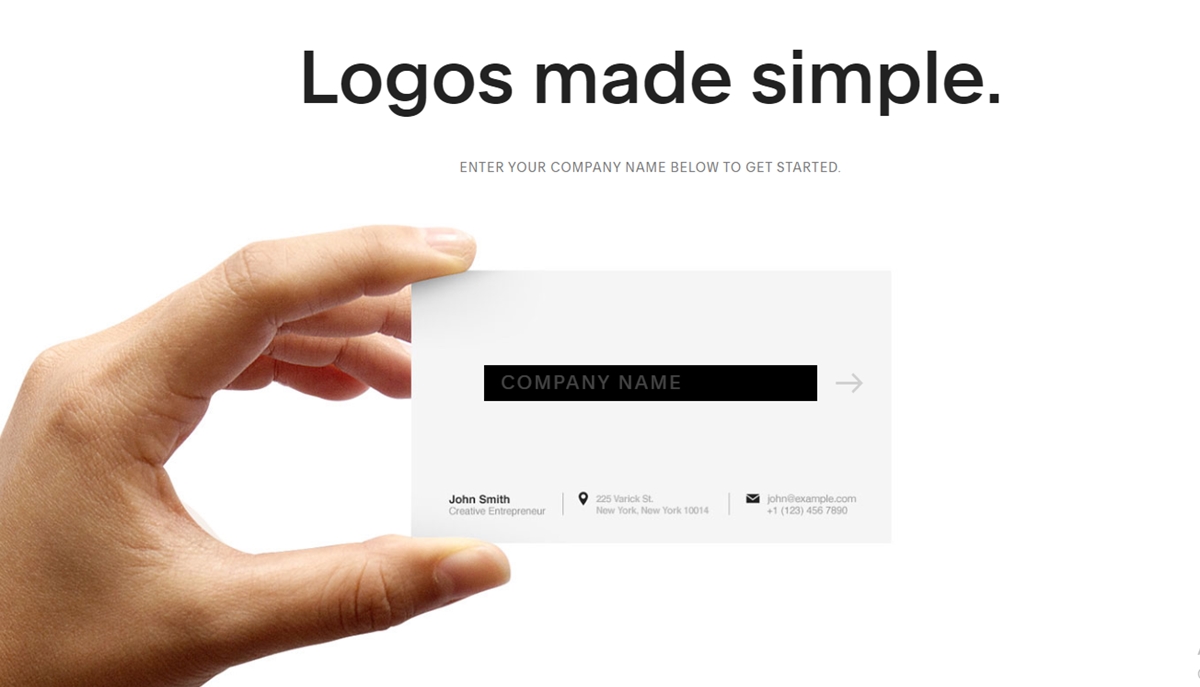 With their free version, you can browse icons and customize your logo, no matter if you are looking for inspiration or a completely customized logo. When you finish, you can download your designs in low-resolution for free, or pay the high-resolution version for $10.
5 useful tips for effective logo design
You can see from the list of the best free logo makers above, there is a vast sea of templates for you to choose, or if you want to be different, you can get inspiration from them.
However, in case you wish to create a logo for your business by yourself, the following tips will help you a lot.
1. Align the logo with your brand identity
A logo can be an image, but it's also an introduction to your brand. It must reach a specific audience, represent the business you run, and the products or services you deliver. It's when a logo aligns with your business, which will create a brand identity for your company in the competitive market.
In order to do that, you first need to understand what your brand is about and what inspires you first when you think about your brand. Here are some questions that you can ask yourself to start from the bottom of your brand identity.
Why do you start your business?
What are your products or services?
What are the beliefs and values that are crucial to your brand?
What makes your business outstanding when compared to other competitors?
If you could describe your business in 3 words, what would they be?
What are the 3 words you would want your audiences to use to describe you?
2. Keep it simple but unique
When speaking of a simple logo, it implies that there should be one or two colors, fonts, and other elements, in order to deliver the message to viewers from the very first glance. But if there are too many colors and fonts, or complex shapes, it will send a confusing signal to the audiences. So, it's better to keep your logo simple, neat, and clean.
Besides, it is essential to create something that stands out from the rest. Making a unique logo design is not all about avoiding imitation, but also about designing something out-of-the-box. It's important to think creatively, for example, the Mercedes logo is not necessarily a car, or the Apple logo isn't a computer.
3. Choose the right color
Colors can have a lot of different meanings in determining a brand's message. The psychology behind color is complicated, but to keep it short, colors have specific emotions and ideas attached to them.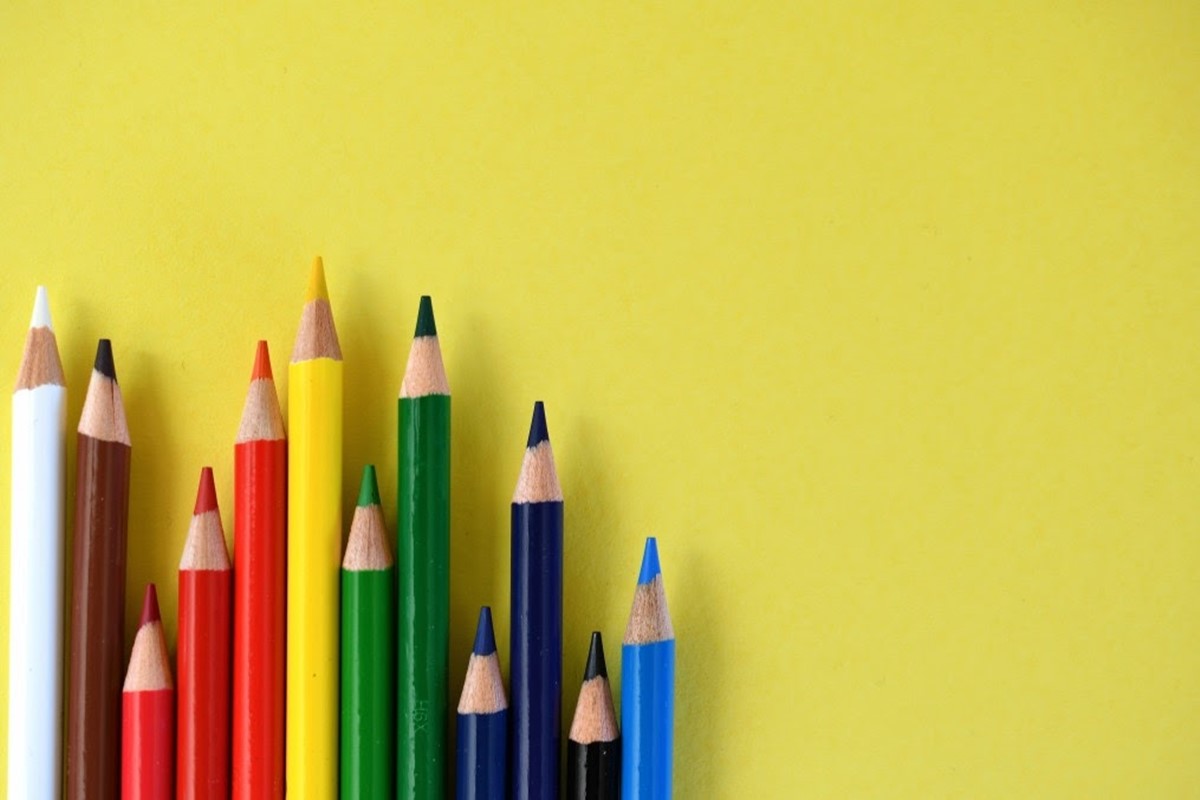 For example, if you choose red as the main color in your logo, it will speak the message of the brand being energetic, passionate, and aggressive. This means that your business intends to target young audiences. If you use blue, it will evoke the feelings of trustworthiness and maturity.
Of course, you do not need to stick with a monochrome logo using only one color. You can combine several colors to tell a complete brand story. To choose colors that work well together, you can search and take a look at the color wheel.
4. Pick fonts carefully
So, it's time to pick a font that complements and completes your logo. Believe it or not, your font can say a lot about your business. For instance, a toy company might choose a handwritten font for its logo. This is because children are their target customers, and they want to shape their brand as a child-friendly business.
So, make sure that there is harmony between the font you choose and your brand personality. If the font does not speak for your brand, the logo will then send wrong messages to your potential customers.
Also, avoid using gimmicky fonts. If possible, create your unique fonts for your logo. A good example is Coca Cola's logo, which becomes widely recognizable because of their custom fonts.
5. Keep it responsive
In this digital age, your logo will appear on multiple devices and across social media platforms, so you need to design something responsive. It should look great on different backgrounds, apps, avatars, and print, including business cards, letterheads, packaging, and more.
For instance, your logo looks perfect and appealing on your website, but it cannot reduce well to match with the screen if customers use your app on their mobile phones. This will cause inconveniences, as well as disadvantages to your brand awareness. Customers may not realize your brand, or they will feel confused when seeing such a weird image.
Take Adidas as a typical example. This brand incorporates the same motif of three parallel bars in all of its designs. The logo slightly changes depending on where you see it, but it always contains similar elements.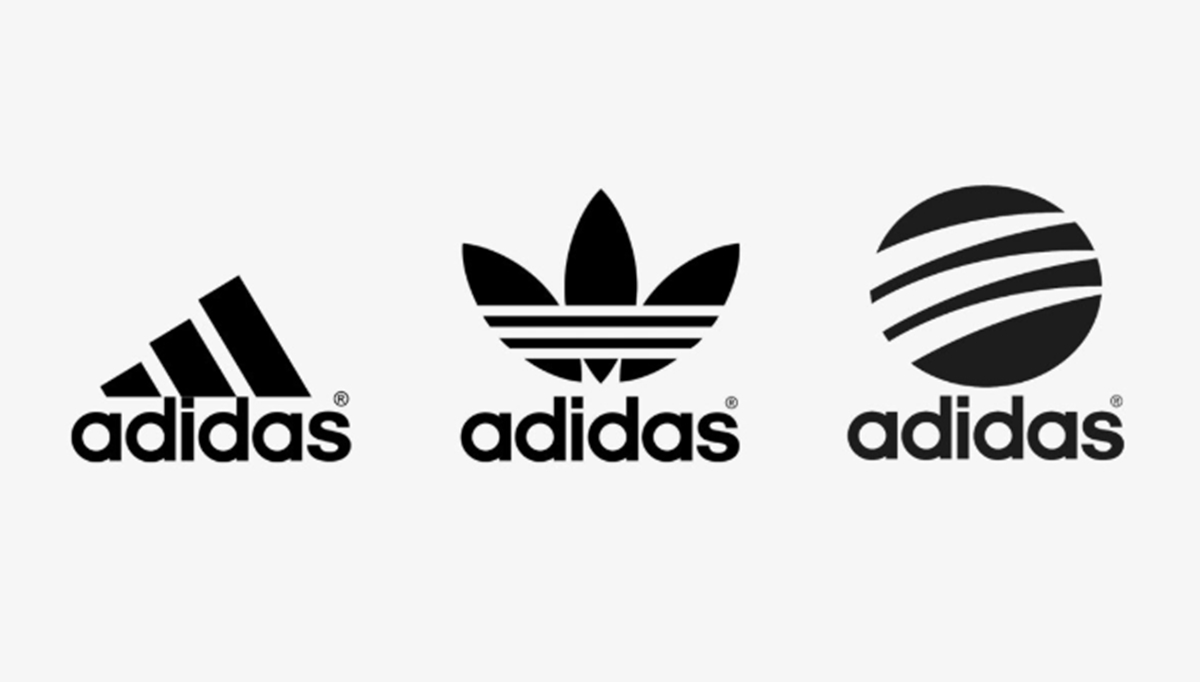 The bottom line
And, you've reached the end of this guide! We've shown you the importance of a logo for your business, as well as the top 12 free logo maker software for you to choose from. With this wide range of generators available at your fingertips, you can experiment with different logo designs no matter what your budget is.
Also, you have learned 5 useful tips for effective logo design. Designing a logo seems a daunting task at first, but considering that your logo will go along with your business in the long term, it is worth spending time on it!
New Posts
Stay in the know
Get special offers on the latest news from AVADA.