Shopify Facebook Integration: A Complete Guide
Although Shopify Facebook connection may require some advice, neither Shopify nor Facebook requires any introduction to the broader online community.
As a hosted eCommerce platform, Shopify gives you superpowers and tools to help you develop your business. However, we can certainly state that you are never over-prepared when it comes to marketing activities. The saying "less is more" does not apply to eCommerce marketing. As a result, you should not pass up the opportunity to integrate Shopify with Facebook while it is there in front of you.
Facebook, like Shopify, began and grew in popularity among the internet community. The good aspects of Facebook are the tools and functionality it provides. Facebook is also a boon to companies targeting their clients through Facebook advertising because of its ability to store large user-profiles and their likes and dislikes.
Today's post will go through a Complete Guide about Shopify Facebook Integration, which covers all information you need to get started with Facebook and Shopify.
Why Need to Integrate Shopify and Facebook?
Create a Facebook store that is completely connected: Mobile-friendly and simple to set up with just a few clicks. Shopify is automatically synchronized and updated.
Increase the number of people who receive your Messenger messages and engage with them: Collect leads and customers via Facebook Messenger, then send them campaigns, automation, order updates, and one-on-one chats. Allow sales to be made directly through Messenger conversation.
Increase your sales with natural Instagram posts: You may tag goods in your timeline posts and stories on Instagram, which Facebook owns. Instagram checkout is already live and will be available to more than just corporate brands in the near future.
With Facebook / Instagram advertisements and retargeting, you may gain more visitors and sales: Install your Facebook pixel on Shopify and run acquisition and retargeting ads to boost traffic and sales.
Increase the reach of your Facebook page and organic posts: Increase the number of people who see your timeline posts to receive more targeted views and conversations.
Integrate Shopify with the Facebook marketplace to increase sales: Increase your eCommerce sales by using Facebook's marketplace.
How to Integrate Shopify with Facebook
Now let's see How to Integrate Shopify with Facebook.
Step 1: Requirements
You'll need the following items to set up a Shopify Facebook integration:
A Shopify Admin Account is a user account that allows you to manage your store.
A Facebook account is required.
Create a **Facebook Business Manager account ** if you don't already have one.
A Facebook Shop (make one if you don't already have one)
Step 2: Set up for Shopify Facebook Integration
The Facebook Sales Channel will be included in the initial phase. Let's begin by configuring your Shopify admin.
Log into your Shopify admin and click the "Sales Channels" plus button.
To add the Facebook Sales Channel, look for "Facebook" in the list and click the + button next to it.
Scroll to the bottom of the page and click the "Updated Sales Channel" button to finalize the Sales Channel connection.
On the Facebook Shop, click the "Start Setup" button to get started with your Shopify Facebook connection.
It will then prompt you to link your Facebook account, business manager, and page.
Click the "Connect Account" button to link your Facebook account. You'll be prompted to check in to your Facebook account via a pop-up. Allow Shopify to handle your Facebook advertisements after you've completed the connection.
Simply click "Link" next to your Business Manager Account in the Business Manager Section to connect your account.
The next step is to link your Facebook page. Simply go to the website you want to integrate with Shopify and click "Connect."
Toggle on "Data Sharing" to make it work. Select "Maximum" as the amount of data sharing.
Click "Connect" to the correct Facebook Ads Id just below the Data Sharing option.
The next step is to create your Facebook Shop. Finish the setup by clicking "Connect" on your Facebook Shop.
The connection between Shopify and Facebook is now complete. The evaluation of the integration might take three to five business days.
Your consumers will be led to your Shopify store after they purchase your goods on Facebook now that you have your Shopify Facebook integration setup.
Step 3: Integrate Facebook Ads with Shopify
To take use of Facebook Ads' marketing possibilities, you must also connect Facebook Ads with Shopify. To set up the integration, follow the procedures listed below.
Step 1: Open Shopify and select 'Online shop' from the Settings menu.
Step 2: Under 'Online Store,' choose 'Preferences.'
Step 3: Paste your Facebook pixel ID into the box and save.
Step 4: Set up Facebook Pixel ID
A 'pixel' is added to your store when you set up a Facebook channel for Shopify. This pixel monitors user behavior on your Shopify shop and provides data to Facebook so that Shopify advertising is targeted to the correct people.
When a visitor comes to the website, does a search, adds a product to the basket, clicks the checkout button, enters payment information, and completes the transaction, the pixel records it.
If you don't already have a Facebook pixel ID, perform these steps:
Step 1: Create a Facebook Ads account if you don't already have one.
Step 2: Select 'Connect data sources' from the Events Manager menu.
Step 3: Click on 'Web'. Then choose 'Facebook pixel' and 'Connect.'
Step 4: Type in the name of your pixel.
Step 5: Select 'Continue' after entering your website's URL.
Step 5: Set up Shopify Facebook Audience Building Ads
Step 1: Go to Shopify's 'Marketing' section.
Step 2: Choose 'Create Campaign' from the drop-down menu.
Step 3: Select 'Facebook audience building ad' from the drop-down menu.
Step 4: Click 'Set up Facebook' to install the Facebook channel.
Step 5: In the 'Facebook Marketing' box, click 'Set up.'
Step 6: To approve the Facebook channel, click 'Connect' and login in to your account. (If you don't have a Facebook account, click Create new.)
Step 7: Create or connect a Business Manager, a Facebook Page, and your pixel.
Step 8: From the Facebook marketing page, sign in to your 'Ads Manager' account.
Step 9: Under the 'Facebook Audiences' area, you may choose a nation to target your ads.
Step 10: Click 'Finish setup' after accepting Facebook's conditions.
Shopify Facebook Best Practices
To submit your Shopify Facebook catalog feed, use numerous photographs.
When purchasing a product in a real store, you will inspect it from every angle. Make this available to your online customers. Post photos from various perspectives. Furthermore, utilize high-resolution photographs of the things you're offering.
Read more Best Shopify Facebook Feed Apps in 2022
For Shopify Facebook feeds, do A/B testing on a regular basis.
If you're selling things to distinct consumer groups but showing the same advertising to everyone, you're not going to get the results you want. Furthermore, various times and occasions necessitate different solutions. As a result, be sure to do A/B testing based on the items you sell on Facebook.
Create product descriptions that are the same on Shopify and Facebook.
Make sure the product descriptions in your Shopify and Facebook shops are the same. You don't want to confuse your customers andvisitors by posting a different description for the same product on your Shopify site and Facebook page.
Read more Best Product Description Generator Tools
In Facebook feeds, keep an eye on the Shopify product variants.
If your Shopify site offers multiple variations of the same product, include those variations in your Facebook catalog feed as well. This helps your customers get the precise product they want and will help you optimize your conversion.
Set up URL tracking for the products in your Facebook store.
The majority of the tracking will be handled by your Facebook pixel. You may add UTM tracking parameters to your Facebook product links to get statistics on campaign efficacy. Additionally, if you use additional metrics, such as Google's, it will assist you in optimizing your campaign.
Keep your Shopify product catalog on Facebook up to current.
It's critical that you keep your Facebook product feed up to date. On the Facebook store, you can't preserve your out-of-date product descriptions, stock quantities, or price. ExportFeed may assist you in updating your Shopify product feed on Facebook.
Top 5 Shopify Apps assisting Shopify Facebook Integration
Below is a list of Top 5 Shopify Apps assisting Shopify Facebook Integration hand-picked for you. Just check out!
With Omega, you can create pixels that track and transmit correct data to Facebook, send server events (CAPI) with browser events to avoid event loss (but don't forget the deduplication scheme), and fill events with what Facebook requires for improved (re)targeting and attribution. It's unsettling to live in constant anxiety that your pixels may go down. That's why they made in-app statistics and dashboards available. You'll be able to observe which pixels (with CAPI enabled) communicate which events, how many, what orders (purchases), and during what time period. Omega personnel take pleasure in providing accurate tracking for thousands of users and are ready to assist you.
KEY FEATURES
The install automatically sets up page view, content view, add to cart, begin checkout, and buy.
For sophisticated matching, events include content id, content type, URL, microdata (optional), conversion value (with or without shipping cost), fbp, fbc, email, and phone (securely hashed).
You'll be able to see how each product is gaining attention (events) or being abandoned with all of the product information (title, price, availability, ids, and more).
Track and convey what's important to your company beyond the usual regular occurrences.
Separate the data with certain specialty pixels.
PRICING
Start from $8.99/month
You can use Trackify Facebook & Snap Pixel to combine the power of TikTok, Snapchat, and Facebook pixels with a data-driven analytics platform to help you run better ad campaigns, enhance ROI, and exploit data for optimal ROAS. The initial Shopify Facebook Pixel app allowed users to swiftly connect numerous Facebook, TikTok, and Snapchat pixels, as well as add more pixel events and data, and optimize for greater conversions. Want to use a product catalog to create retargeting ads? For Meta, TikTok, and Snapchat, you may create a library automatically.
KEY FEATURES
You may construct and generate bespoke and look-alike audiences that are up to 20% more targeted.
It allows you to construct customized bespoke audiences based on data from niches, collections, dates, and times.
You may also create Custom Audiences based on certain event categories and filter them using other criteria. Then, for each platform, use those Custom Audiences to create Lookalike Audiences.
You may enable Server-side events per pixel while configuring pixels in Trackify.
Use for Facebook retargeting advertising (DPA/dynamic product ads) by syncing with event data.
Create product segments for all tracking tags automatically.
PRICING
Start from $29.99/month
Onollo is a Social Media Marketing platform that allows you to manually or automatically schedule organic posts. Today, automate your marketing routine to increase your productivity. Onollo is an organic social media marketing platform. It enables you to increase the number of locations where you may sell your goods. Onollo is a unique social media marketing platform. Our platform, unlike other social media management solutions like Hootsuite, Buffer, SocialSprouts, Later, Outfy, AdRoll, and others, is solely focused on e-commerce. Pinterest, TikTok, Smile, Snapchat, Justuno, Google Shopping, Google Ads, WhatsApp, WordPress (for blog), Judge.me, Telegram, Gmail, and others are among the future integrations. Some of the aid of the integration in the development of content, while others aid in disseminating that material. Onollo offers a no-cost app plan.
KEY FEATURES
Instagram, Facebook, Twitter, LinkedIn, and YouTube are examples of social media networks that should be supported. Pinterest and TikTok are currently under development.
Onollo indicates the optimal time to schedule a post to optimize reach according to a built-in Artificial Intelligent prediction technology.
With just a few clicks, you can make high-quality social media updates with Onollo, which is synced with your shop catalog data. Product posts on Twitter and Facebook can be scheduled.
Onollo's Auto-scheduling feature produces and schedules smart publishing at the appropriate moment.
PRICING
Free and you can upgrade the paid versions to get more features.
FBTrack is a simple and inexpensive Facebook Pixels organizer. It enables you to make the most of your Facebook Ads by allowing you to install several main/backup Facebook Pixels as well as correlate Facebook Pixels with various collections in your store with just a few clicks. You'll be able to track all conversion events with pinpoint accuracy, allowing you to supercharge your Facebook Pixels for maximum profit. The team sought to make sure that FBTrack was appropriate for both novices and specialists. It includes all of the capabilities you'll need to execute effective Facebook Ads campaigns, plus it's extremely economical and simple to use.
KEY FEATURES
In addition to the main Facebook Pixel that you install using FBTrack, you will be able to install up to 10 backup Facebook Pixels on your business.
You'll be able to add up to 25 Facebook Pixels to your collection. A collection pixel will only light up for the goods in that collection. This should help your pixels to figure out who to target faster once a campaign goes live, allowing you to optimize your campaigns far better than if you utilized a single pixel for all of your collections.
The cost of shipping is included in the order's purchase price, allowing you to save money.
To assess the true ROI of your campaigns and ad sets, use Facebook Ads Manager, especially if you run Free+Shipping promotions.
Facebook Pixel firing is very fast and optimized in order to record occurrences as precisely as feasible.
PRICING
You only need $7.99/month (7-day free trial available) to purchase FBTrack ‑ Facebook Pixels App.
Pixel Fox is a Facebook Multi-Pixels - Conversion API that can assist in the resolution of the IOS issue**. It keeps track of all the pixel events that are required to train your Facebook Pixel IDs to become Super Intelligent for Optimize Conversion advertisements. Due to Apple's iOS 14 upgrade, the events are routed straight to Facebook's servers, bypassing limits like ad-blockers and privacy settings. It won't completely replace standard browser events, but it will serve as a fallback if your Facebook Pixel fails to fire on a visitor's brow. You may utilize our strong yet easy configuration options with our Facebook product feed, or update the Feed code directly in your theme for more complex user or unique requirements. Pixels Fox Interest Finder makes it easy to discover hidden Facebook interests. Scale your efforts and outwit your competitors while cutting down on your research time.
KEY FEATURES
This software works flawlessly with any theme and is fully compatible with Shopify Online Store 2.0.
Multiple Facebook pixels may be added and managed.
You don't need any coding knowledge; simply copy and paste your Facebook pixel ID into the app.
Get instant access to the FAQ to discover answers to your queries.
Sales Manager has a user-friendly UI.
Your Facebook ad manager can measure the ROI of campaigns and ad packs because shipping expenses are included in the purchase price.
PRICING
Free
To Sum up
The importance of social media in online shopping cannot be overstated. Taking your eCommerce business to social media is becoming recommended practice for online retailers. As a result, bringing together the behemoths of eCommerce and Social Media for increased efficiency and experience becomes a must. The demand for a Shopify Facebook integration is urgent.
Facebook has put lots of money into its 'native shop,' which allows users to buy things without leaving the platform. You learned about a full explanation of the Shopify Facebook integration's objective as well as step-by-step guidance on how to set it up and a list of 5 best Shopify Apps assisting Shopify Facebook Integration.
Further readings
New Posts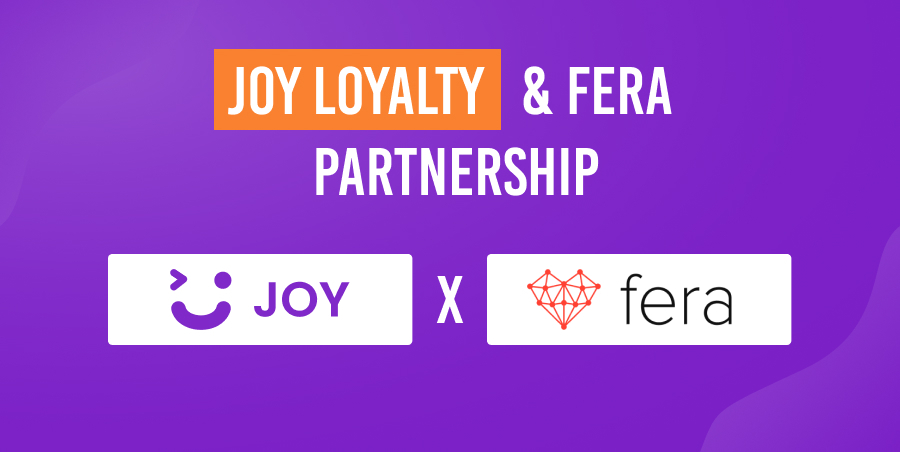 Subscribe
Stay in the know
Get special offers on the latest news from AVADA.
40k
subscribers has been joined!
Earn $10 in reward now!