Shipping Easy Reviews: Pricing, Features, Services
Are you wondering if ShippingEasy is a worthy investment for your business? You have just come to the right place. This ShippingEasy review is going to address everything you need to know about this platform. So, hopefully, by the end of this article, you'll get a better understanding of whether this shipping solution suits the needs of your company. Now let's jump right into the details.
What is ShippingEasy?
ShippingEasy is a shipping app. Their mission is to make the order fulfillment process manageable for eCommerce entrepreneurs by automating as much of the process as possible. This solution is a software-as-a-service kit provided as a web-based app. Headquartered in Austin, TX, ShippingEasy is truly excellent when it comes to making shipping easy.
ShippingEasy can be integrated with virtually every major eCommerce website platform. It is through these integrations that ShippingEasy will launch its automated shipping system and give you steep postage discounts. For example, if you opt for USPS, you can save up to 46%. Best of all, you can conveniently process all your orders from each and every one of your sales channels a single dashboard. Read more:
How does ShippingEasy work?
You'll be happy to hear that ShippingEasy lives up to its reputation. It's very simple to use. In fact, the entire order process takes less than five minutes. The user interface is easy to use, and it doesn't take long to get up and running because it's nothing short of intuitive. You'll be using ShippingEasy to the fullest before you know it. There are no visible glitches plaguing the system, and all the menus and features are clearly labeled.
So, how does this app work? First, you start by importing your orders from any eCommerce solution you're using to ShippingEasy. For example, if you have a Shopify store, just enter your Shopify URL, and this should automatically redirect you to your Shopify Admin panel.
You'll need to install the ShippingEasy app from the Shopify app store. After you have downloaded the plugin, click the "Sync" button in the ShippingEasy dashboard, and your Shopify orders will be imported without you having to do anything else.
When you see your orders inside your ShipEasy account, click on the orders you want to complete and then select the "Create Shipments" option. Now, go to the "Shipments" tab. This is where you can set your shipping parameters:
Your preferred shipping carrier
Shipping address
Packing method
Weight of the shipment
When you've done, you can choose to buy and print your shipping labels. Or, for now, you can skip this and go straight to your payment. If you decide to take a look at their print page, you will have the choice of printing the following materials:
Picklists
Shipping labels
Packing slips
When you have printed the necessary papers, the order will be ready to be shipped to your customer(s).
What does ShippingEasy automate?
As you've understood how ShippingEasy works, now let's move on to the work that ShippingEasy can automate for you:
ShippingEasy will automatically pick the fastest carrier based on your customer's choice for delivery.
You can set up shipping rules for packages based on weight, delivery choice, package size, etc.
You can choose to apply insurance to particular types of shipments automatically.
And many more useful features.
What features ShippingEasy provides?
The following features are included in all ShippingEasy's paid plans:
Alexa integration. If you own the Amazon Alexa device, you can use it to have your order details spoken aloud, send labels to your printer, figure out how many orders you need to complete, ask for shipping insights, and so on, all via voice command.
Stamps.com. You will get a free Stamps.com account.
Multi-channel synchronization. You can monitor orders from all sales channels.
Email. Automatic and branded confirmation emails (complete with tracking information).
Shipping calculators. You can get the real-time rates and services of multiple carriers
Batch-print labels for delivery.
Custom form for international deliveries.
You can get subsidized insurance for shipping
When an order is placed, you can automatically print the shipping labels
Generate custom API integrations.
Inventory management features
Here are the inventory management features that ShippingEasy offers:
Monitor your inventory through all of your sales channels in one place.
Set stock thresholds and low-stock alerts.
Assign product categories to your suppliers (this is useful when purchasing the stock again).
Create purchase orders within your dashboard easily.
ShippingEasy's pros and cons
Pros:
ShippingEasy has many benefits that make it worth your money:
Top-notch Customer Service: Tons of reviews say ShippingEasy's Customer Support Representatives are supportive, polite, and very prompt to get back to their customers.
You just need access to a web browser and an internet connection to access the ShippingEasy platform.
It is intuitive to use
ShippingEasy Automation features save you loads of time, reduce the probability of human error, and speed up the entire shipping process.
Entry to Industrial Plus rates with USPS is a big benefit!
ShippingEasy has excellent reporting features
ShippingEasy also has a range of native integrations that make it easy to connect to a variety of online markets, shopping carts, shipping companies, etc. Below are some of the most common ones:
Shopify
Walmart
Amazon
eBay
BigCommerce
WooCommerce
Volusion
Stripe Relay
PayPal
Xero
Intuit Quickbooks
Stitch Labs
FedEx
USPS
UPS
DHL
It's a simplified list. There are lots of other ShippingEasy integrations, but I'm not going to bore you with them. In addition, ShippingEasy also provides an API so that you can create customized integrations to connect to any other applications you use to run your company.
ShippingEasy also offers excellent reporting functionality, so let's look at it in a little more detail. You'll find a tab inside your ShippingEasy dashboard that offers a simple snapshot of the status of your shipments. There is also a tab where you can see more detailed information on the following data points:
Complete shipping
Shipping services
Shipping destinations
Shipping margin (all, domestic, and international)
Product sales
Unshipped orders
Apart from all the above information, you can also build your own customized reports.
Cons
Although ShippingEasy has many great benefits, it does have some drawbacks that you should know:
ShippingEasy user interface is not responsive to the screen size of all browser windows.
There are a few billing records after cancellation: some users who canceled their ShippingEasy subscription were still billed on a monthly basis. You should double-check on this if you unsubscribe from the service.
Some customers say that some of the features of ShippingEasy need to be changed. In other words, speeding up the data entry process and enhancing the customization of their packing slips.
But to be fair to ShippingEasy, they pride themselves on having a very active page of requests for features. This helps them to fix problems before they become a more serious problem.
ShippingEasy's customer service
In the pros section of this review, I did mention customer service. ShippingEasy's customer service is second to none — there's a lot to cover here, so I'm reviewing it in this dedicated section.
As you will soon see when we start talking about pricing, the amount of service you are entitled to vary. This relies on the strategy you've decided to pay for. With the free plan, you just have access to the Knowledge Base and the Community Forum. And this free plan does not give you access to any sort of personal support (email, live chat, etc.)
But, don't worry, the quantity and consistency of their online documentation are astounding. More often than not, after you have consulted this resource, you would not need to contact the support staff. But, if you are, and you've subscribed to a paid subscription, users say ShippingEasy offers prompt and helpful answers.
Other than the Help Center of ShippingEasy, here is a list of their other customer support channels:
Shipping Resources: Here you'll find all the information you need about things like shipping rates, tables, international shipping, etc.
Forum: Here, you can post your issues or look through issues already posted and resolved by other users.
Share Feedback: Click here to report a bug or request a feature.
Blog: This is where ShippingEasy is posting updates about its products and services. You'll also find a lot of useful hacks on how to perform reliable and cost-effective delivery.
Customer support reps: You can connect with EasyShipping's customer support reps Monday through Friday, from 8 A.M to 6 P.M, via phone, email, or live chat.
ShippingEasy's pricing plans
This probably is the part of this ShippingEasy review that you're most interested in. So, you're going to be pleased to learn that ShippingEasy offers outstanding value for money. They base their payments on the number of shipments you send for a month. So, well, the more you ship, the more you pay. Here's a more comprehensive look at all of their pricing plans:
Starter (Free)
You can ship 50 orders a month. Also, you're only entitled to a self-help knowledge base and community forum, so you can't access any other training or form of customer service. You can't customize shipping labels, either.
The Basic Plan:
For $29 a month, you will get:
500 shipments a month
Exclusive setup and training
Access to all support channels
Discounted USPS rates
Customizable shipping labels
You can ship with all of EasyShipping's available carriers
The Plus Plan:
For $49 a month, you'll get every benefit from the Basic plan, plus:
1,500 shipments a month
Advanced and dedicated training from EasyShipping
USPS cubic discounts
The Select Plan
For $69 a month, you'll get every benefit in the previous plans, plus:
3,000 shipments per month
A dedicated advisor
The Premium and Enterprise Plans
At $99 a month, you'll get all of the above, but you're also entitled to 6,000 shipments a month. It's worth remembering that there's an even higher plan than the Premium; the Enterprise plan. It is intended for companies that need to deliver more than 6,000 shipments a month. It is going to cost $149 a month, and you can ship an unlimited amount of orders with that plan.
Read more:
Final words
ShippingEasy is an outstanding all-around app to organize the shipping side of your business. Users appreciate that the app is extremely easy to use, that it is running smoothly, and that customer service is impeccable.
As every software-as-a-service network, ShippingEasy is not without its flaws. But all those we've come across and mentioned in this review don't seem to be big red flags. Not to mention, the ShippingEasy team is constantly working to develop their system and service, so you can just expect bigger and better stuff from ShippingEasy down the road later.
I hope this article has given you valuable information about Shipping Easy. Please feel free to leave comments below for a further discussion on this topic. :-)
New Posts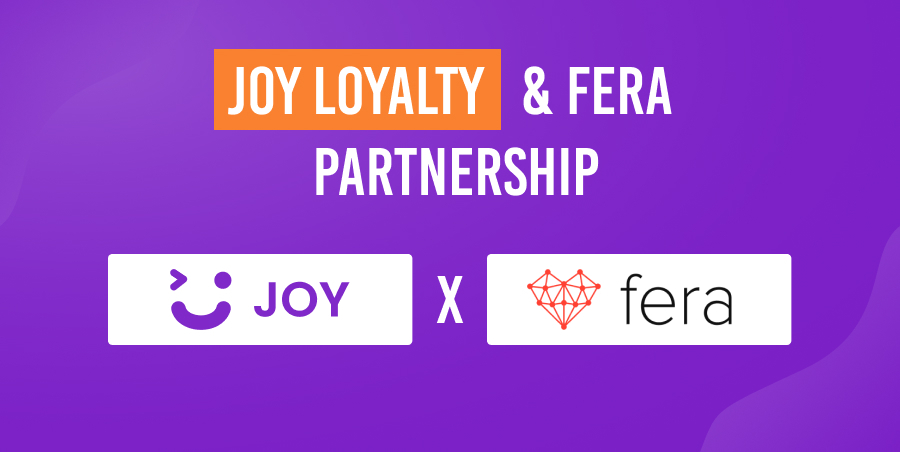 Subscribe
Stay in the know
Get special offers on the latest news from AVADA.
40k
subscribers has been joined!
Earn $10 in reward now!